What Producing a Video Entails – The Ultimate Step-by-Step Guide
Getting a video production on its feet can seem like a rather daunting project.
The process of going from "wouldn't this be cool" to "it's a wrap" can be long, complicated, and at times it can require you to be singin' dollar dollar bill y'all.
However, if you manage to nail the video production – it's the gift that keeps on giving.
In a time where people (you and I included) have an attention span of roughly 8 seconds (Lucky Einstein is not here to see us now), video is one of the best ways to engage your audience.
So, with that said, let's take a walkthrough of all the various steps you need to go through to produce a video that truly engages your audience. Pst. You'll find many similarities between this and the filmmaking process.
What is the video production process?
Video production is the process of creating a video from concept to completion.
This process is usually comprised of three phases.
Firstly, there's the pre-production phase; this is where all the planning and coordination happens.
Secondly, there's the production phase, this is where you capture all the notes, scripts, ideas into one concept and transform it into reality. In other words, this is when you shoot the footage of your video.
Third and lastly, you got the post-production phase. All the elements are edited and combined to create the final video in this part of the video production.
Video production checklist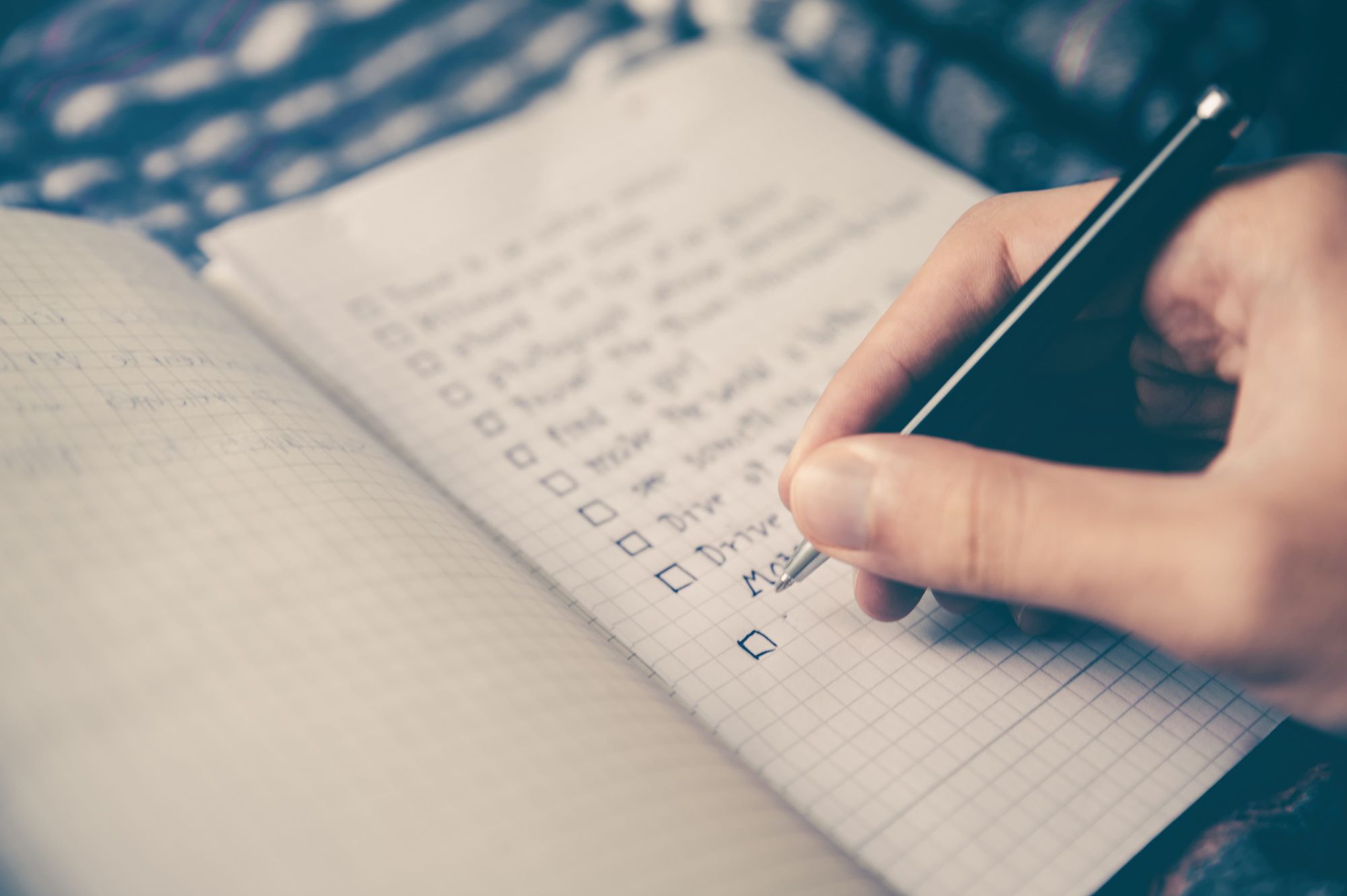 Before you head dive into the video production pool – take a deep breath and think about details such as "should I bring my goggles? Or "is it weird I'm the only one with speedos?"
Too often, creators, marketers and video producers are so eager to get started with their corporate video straight away.
However, if you don't take the time to plan out your video project correctly, you'll risk not achieving the goal you set for your video in the first place.
So, how about we start by getting you a proper bathing suit?
Here's what you should consider ahead of the pre-production phase.
Decide on a business objective
Before you do anything, you should be able to answer, "what is the purpose of my video?".
The answer to this question will differ from person to person and from brand to brand. Your business objective could be to drive traffic to your landing page, raise awareness about a new product, help your customers solve a problem they might have, or educate a new target audience… the list goes on.
Regardless of which business objective you have with your video, you'll need a business goal to help guide the project and measure whether it can be considered a success.
If you're struggling to define what you want to achieve with the video, consider potential problems or issues in your business that the video could help solve.
Once you settle on that crucial business objective – figure out what measure of success you'll need to track. There's no point in setting goals if you can't measure them.
You don't play a soccer game without keeping track of who's winning either, right?
If you need ways to engage your audience in general – without using video. Explore various infographic ideas that'll help keep your audience captivated (even without the help of video production).
Define your target audience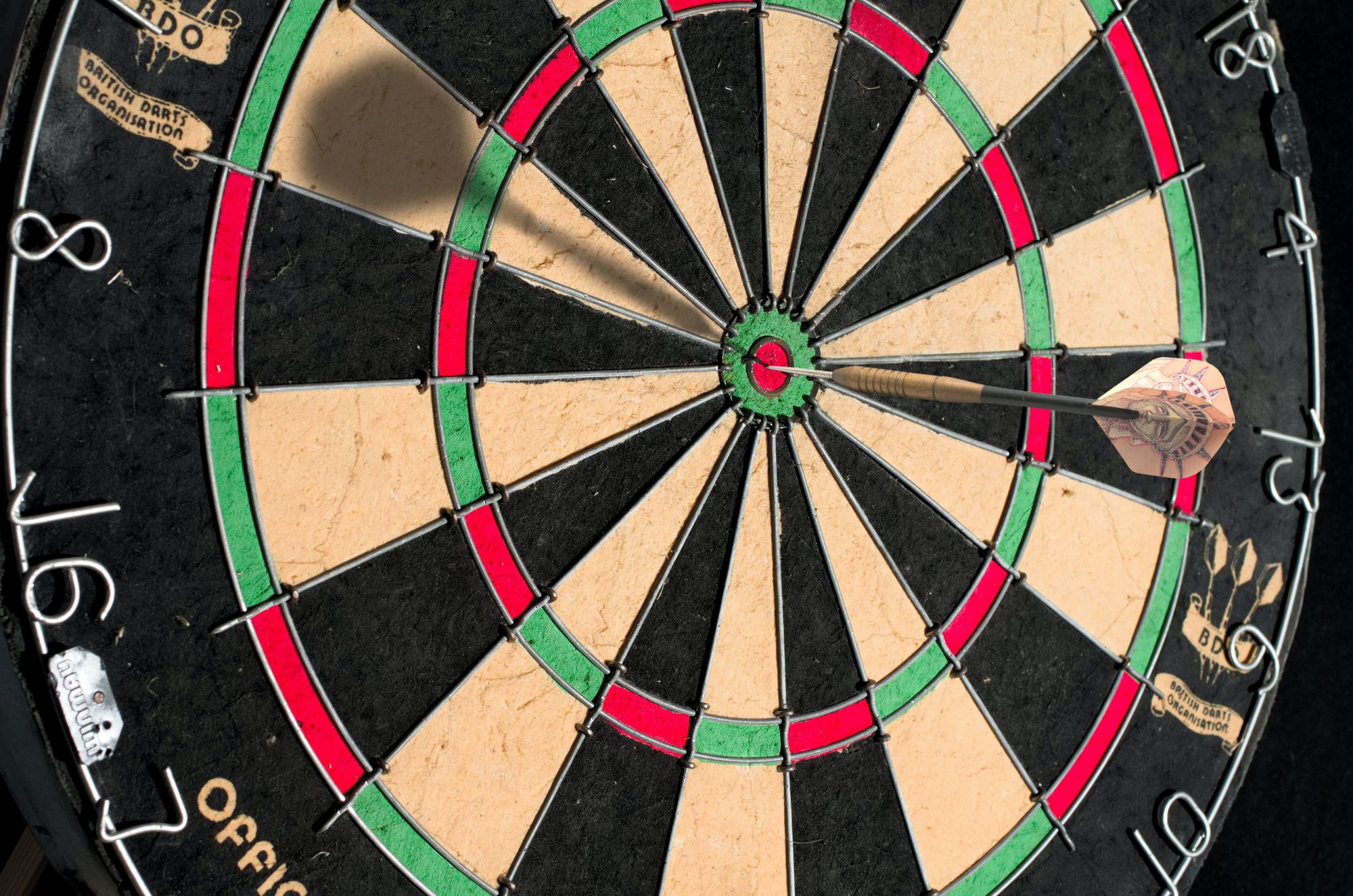 If you're selling bacon-scented moustaches (which is a thing), you might want to stay clear of vegetarians.
Any successful video ever produced knew its audience and how to communicate with that audience. Knowledge about your customers and prospects will help you develop a differentiated message that will resonate with your audience.
To do this, you need a thorough understanding of who your target audience is in the first place. That means you should know all the basic information, such as gender, location, age, etc. It also includes information such as what your audience likes, how they think, what they do in their daily lives – basically, you're entering Big Brother territory.
If you don't know who to target – it's time to grab your binocular and start digging for clues of who your target audience might be. And try to go beyond the basic information.
Find out what their most common problems, questions, and interests are? What are they influenced by? What are their hobbies? Conduct interviews, ask for feedback, crawl your social media pages to find out who's connecting with your brand and get as much information as you possibly can.
Develop your core message
Now that you got the why and who covered, it's time to think about the what – it's time to come up with your core message.
You should consider what you want to communicate to your audience – and; what is it you want them to do, think and feel once they've finished watching your video.
Here, you want to be precise as possible. If you come up with several core messages, your audience might be confused about what they should get out of your video and less likely to remember any of them (8 seconds… just saying).
The best thing you can do to ensure your viewers remember your video content?
Address a specific customer pain-point or problem.
Take me, for example, I've been training for an Iron Man for a couple of years, but somehow binge-watching Sundays and Chili Cheese fries has cost me to miss the last….730 training sessions.
Guaranteed, the company that comes up with a solution to that – I'll remember them!
Establish a budget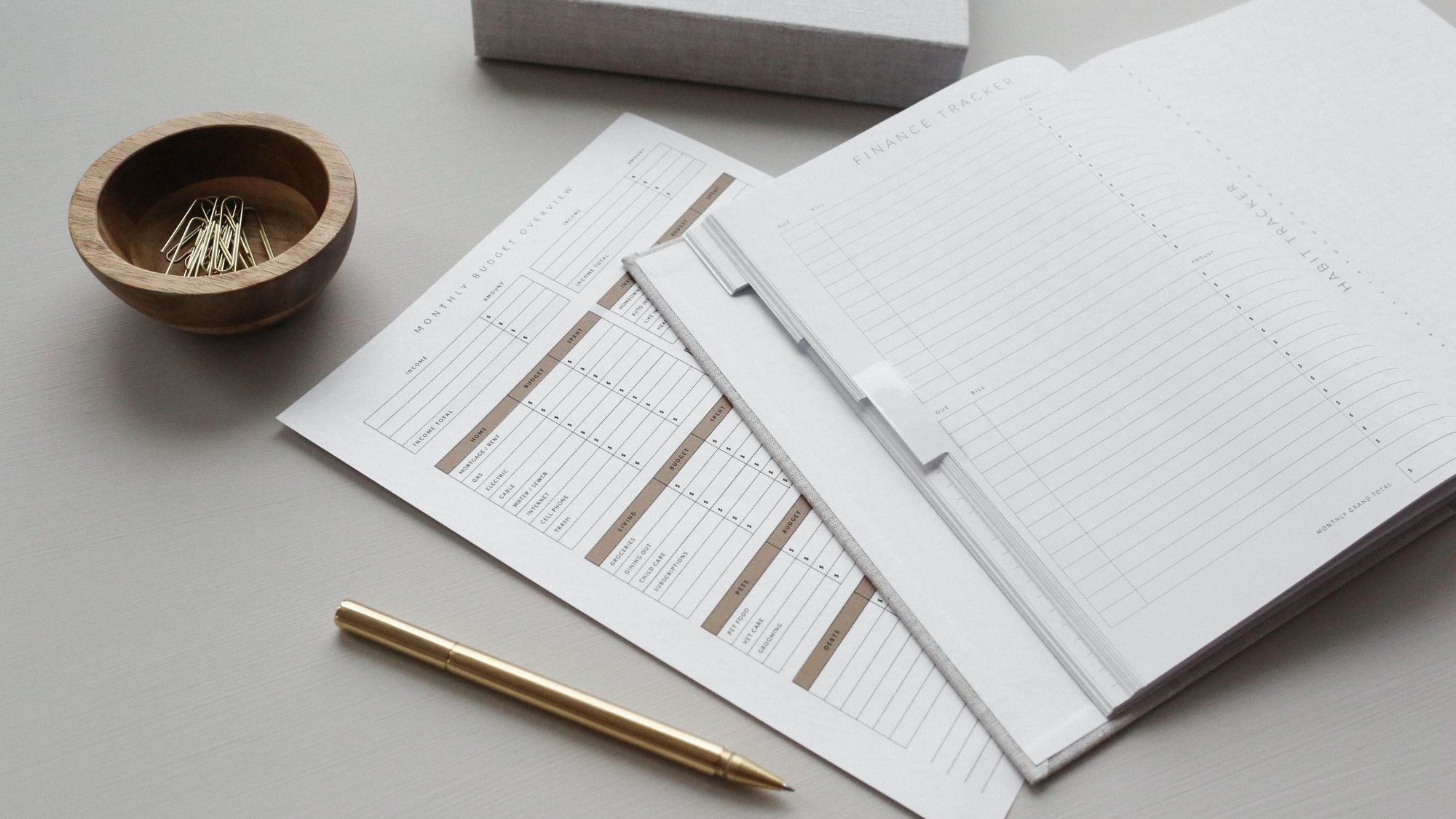 Setting a budget is essential in video production, and your budget dramatically influences the type of video you can produce.
A small start-up is somewhat limited budget-wise, whereas a big corporate company like Pepsi can do anything and hire anyone they'd like to include – hell, they could probably hire the entire cast of Annie to perform a Pepsi jingle if they wanted to.
If you're new to video production, Google is your friend. Research what other video productions have cost (big or small) and get an idea of how big a budget you should set aside.
There's little to no point in discussing the video with anyone if you can't communicate a budget. After all, no one can know how much effort is required to produce the video if they don't know what they're working with.
Get help in setting up the budget for your video.
Build a video strategy
A video strategy is something you'll need to establish early in your video production process. A video strategy is critical for injecting each decision you make with a long-term view.
Building a video strategy entails considering the logistics around how your video will be produced – in-house or externally, how you'll stay within your budget and deadline. And how your video content should be used and distributed to reach your target audience and maximize its return on investment.
Your strategy might be, "This is non-sense. I'll hire an experienced video agency", then I'll stop you right there because do I got the articles for you.
Here's a breakdown of both the best corporate videographers in London and videographers in London right now you can contact to produce your video content for you and your company.
On the other hand, if your strategy is "hit me with your best shot, I'll be doing everything in house", – let's continue.
Write a video production brief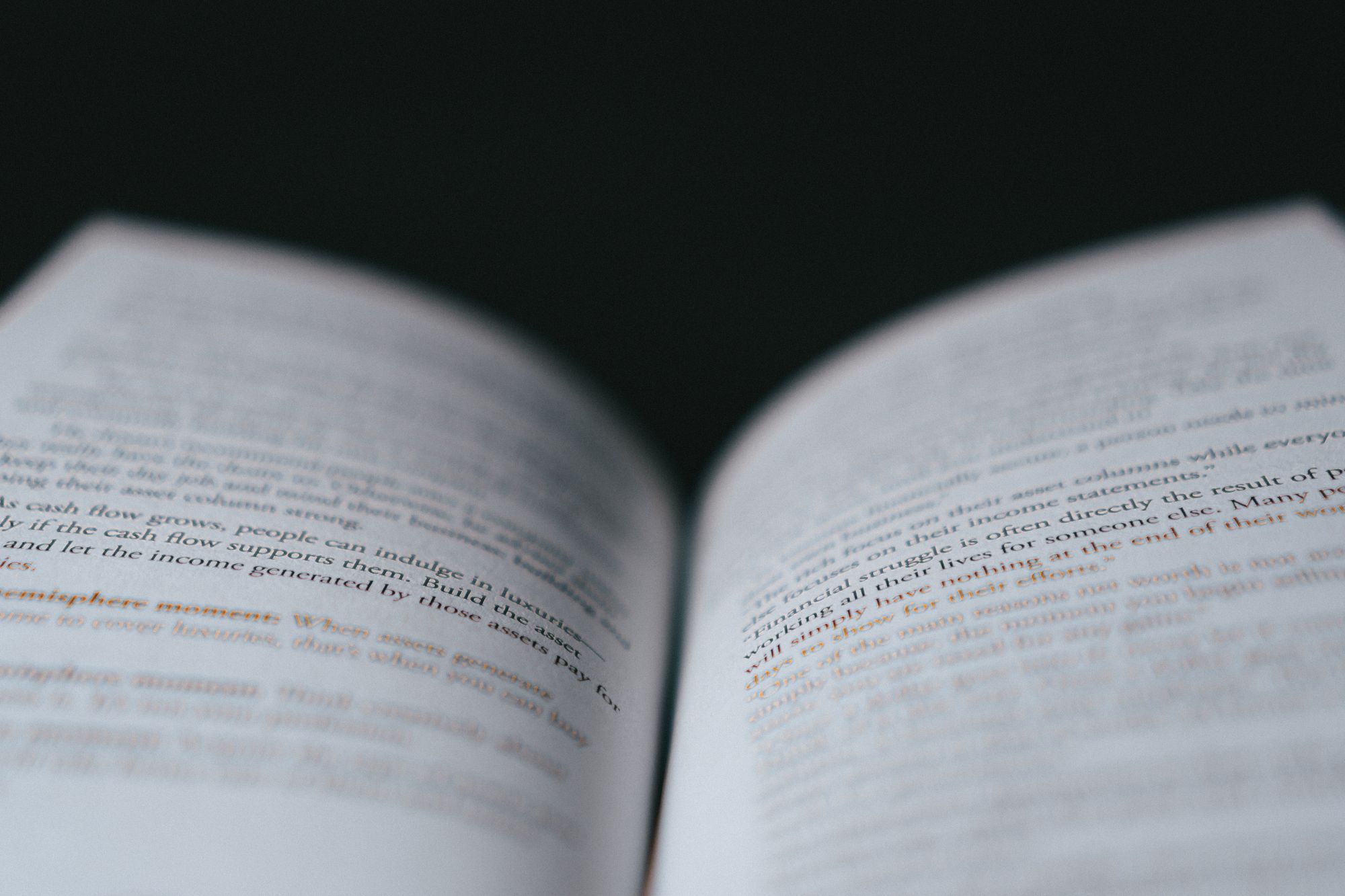 Before starting with the pre-production phase, the last thing you do is writing a production brief.
A production brief is a summary of the information you've compiled so far and should serve as a guide throughout the video production process to keep you and everyone involved on track. It should cover your video objectives, target audience, core message, budget, deadline, and strategy.
Try our video creative brief template to get you off your feet.
The pre-production phase
You've officially reached the first phase of the video production process; the pre-production.
The pre-production phase is all about preparation and mapping out your plan for the video. Let's break it down into detailed steps.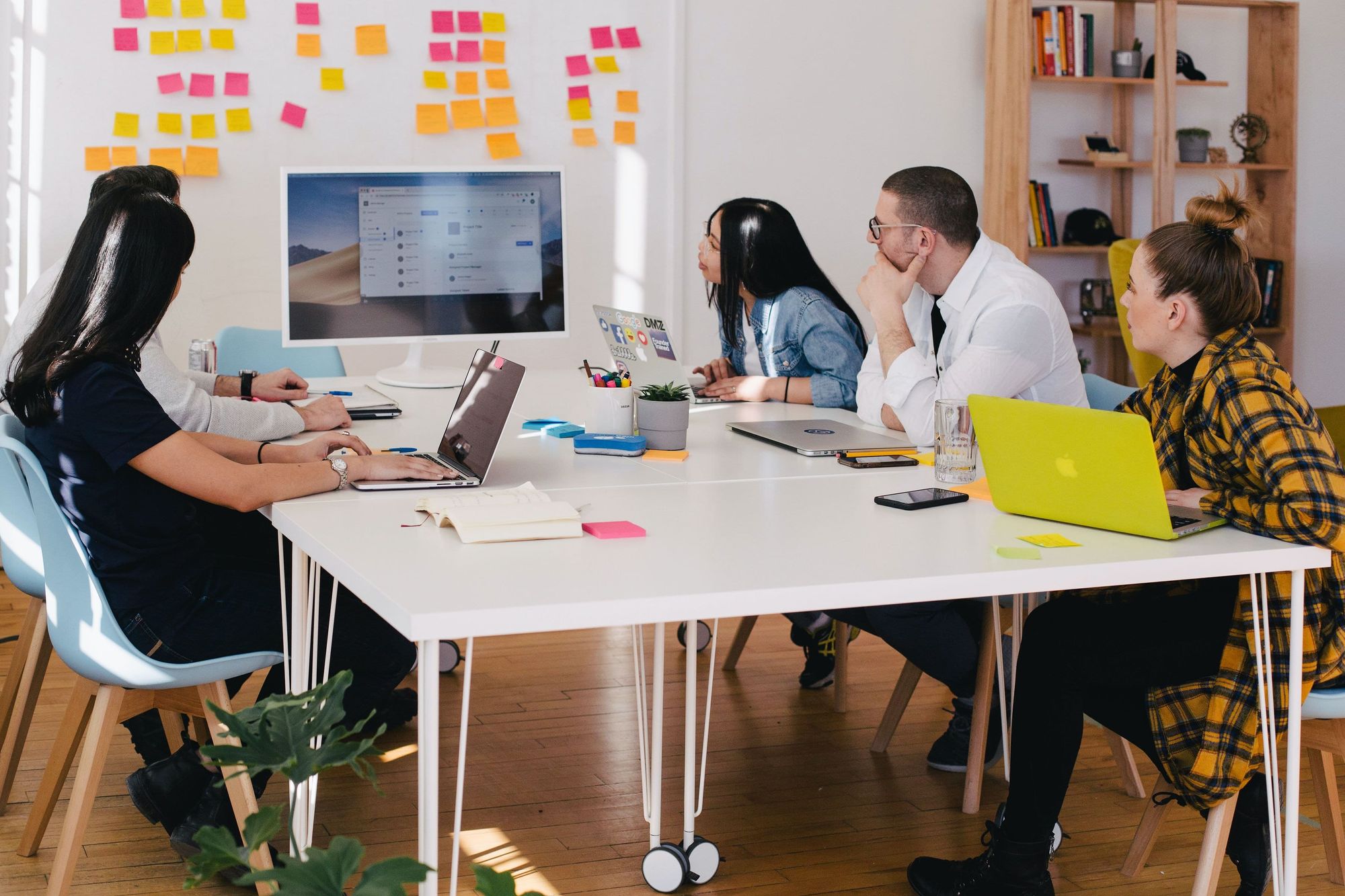 Develop your creative approach
It's time to get freaky, shake up the everyday corporate-office look – throw away the suit and tie, and change it up with feather-trimmed jeans and bathtub hammocks. Anything goes, and nothing is off the table right now, because this is where you get creative.
Draw insights from your brief and brainstorm what your video should include, including how things need to be presented and how you stand out from your competitors.
If you're experiencing a creative dry spell, try to look for inspiration from other videos that have tackled similar topics. Look at your competitors and what they've done. And draw inspiration from videos you've found effective and memorable.
Stitch all of this together, and you will have a creative approach to your video.
Write your video script
A video script serves as the blueprint of your corporate video. And so, it's essential to take the time you need to do this right.
Depending on your audience and the objective of your video, you want to make your script feel as organic and engaging as possible. Use language that your audience speaks. Are your audience big users of "GOAT", "slay", and "That's so fetch"? Then that's the mood and type of communication you're using to approach your audience.
Still, feel like a blank sheet when it comes to the how-to part of a video script? Learn everything you need to know about writing a script for your video production.
Create a storyboard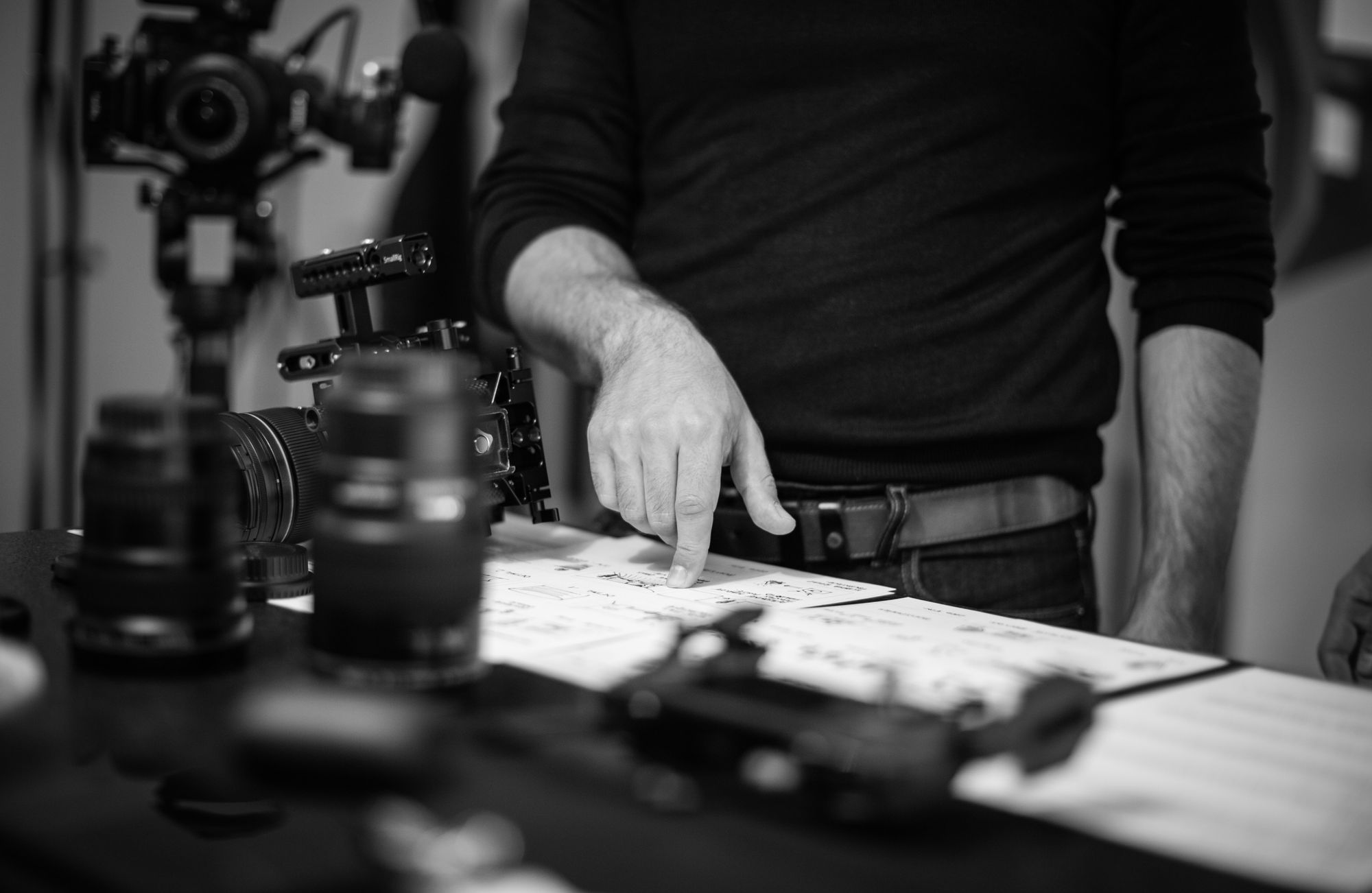 Storyboards are a way to visualize your script. Creating a storyboard will help you translate the ideas in your head into tangible, visual goals.
Your storyboard helps you plan each shot as they should happen – before they happen. The keyword here is "before" – before can save you a lot of time and money. Think about where your characters need to be, the angle and frame for each shot, sound, voiceover, lighting, camera equipment, and so on.
As you might have guessed, there's a lot of potential information that goes into your storyboard. Get help in how you create a thorough storyboard.
Approvals and permits
You need to consider who needs to approve your video and what phase of your video production process should each get involved in.
Then comes the question of permits. Are you shooting with live persons, animals or is it all anime? Are you shooting at a location where you'll need a special license? And how about insurance for your camera equipment or crew? Check our location release form and talent release form template to ensure you got all of those practicalities covered.
Scout location for your filming needs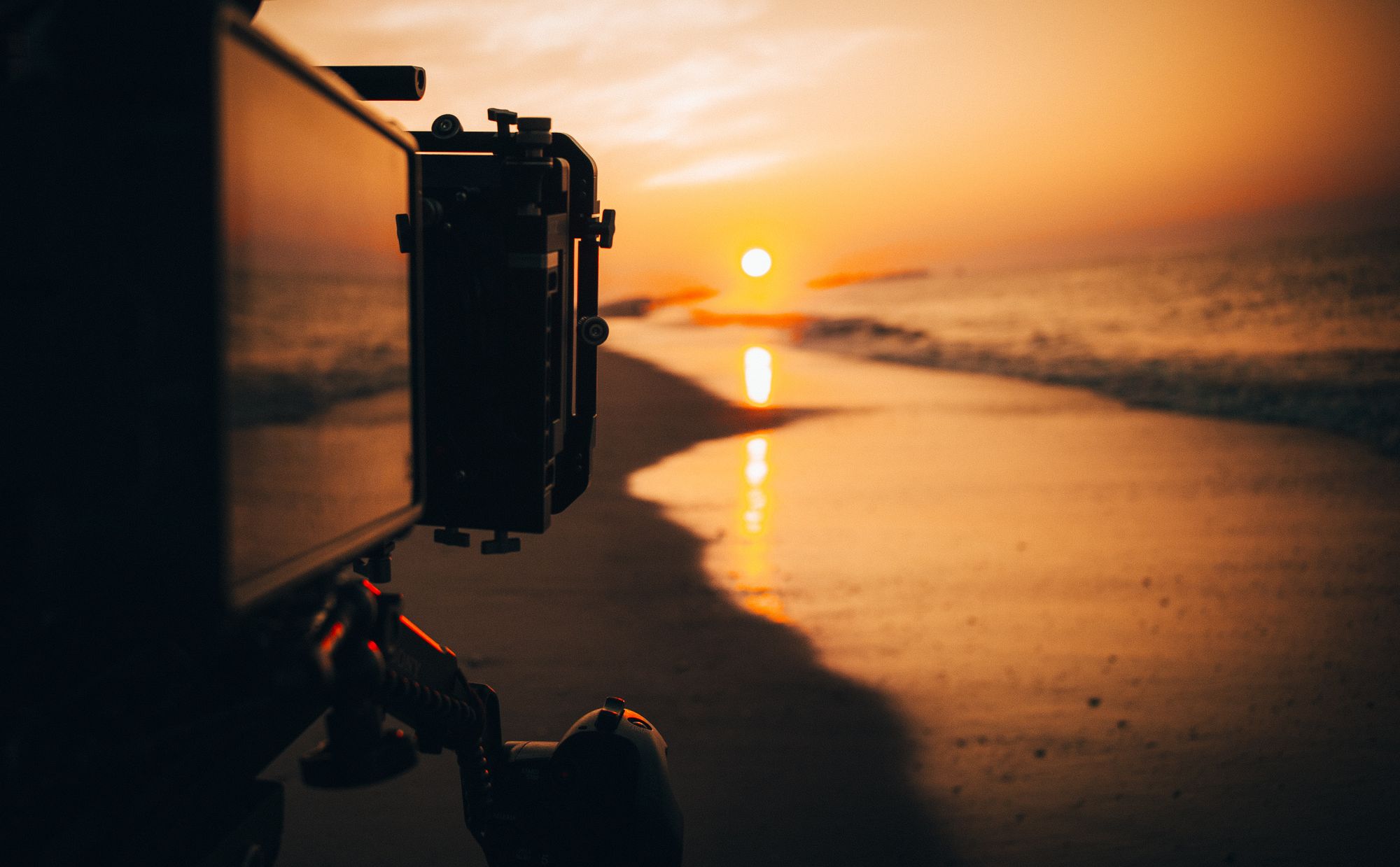 Maybe you have a short video in mind, sort of like a 1-minute "Whassup?!" Budweiser commercial on the storyboard. Pretty simple but highly effective, so nothing wrong with that.
If that's the case, your living room, office space or a quiet room with a plain background should suffice.
Maybe you want to spice up your video. Perhaps something like the Old Spice commercial, "The Man, Your Man Could Smell Like". In such a case, you'll need to scout for all sorts of different locations – a shower, a yacht, an exotic beach with a magical unicorn…
Once you find the right location to produce your video, start to think practical; are there any challenges to this specific location? It could be lighting, audio, or other logistical problems that you will have to solve.
Pre-production location visits and discussion with on-site maintenance or security is often necessary.
Settle on the needed video equipment
At the very least, you'll need a camera, lighting equipment, a lens and if you're using audio in your video – a microphone.
Depending on where you're filming and how big a video production we're talking about, you may need to consider extra lighting, heating, a generator, and a computer to power any monitors you're using for graphics in the background.
Learn more about the primary camera equipment setup.
Cast talent and find your crew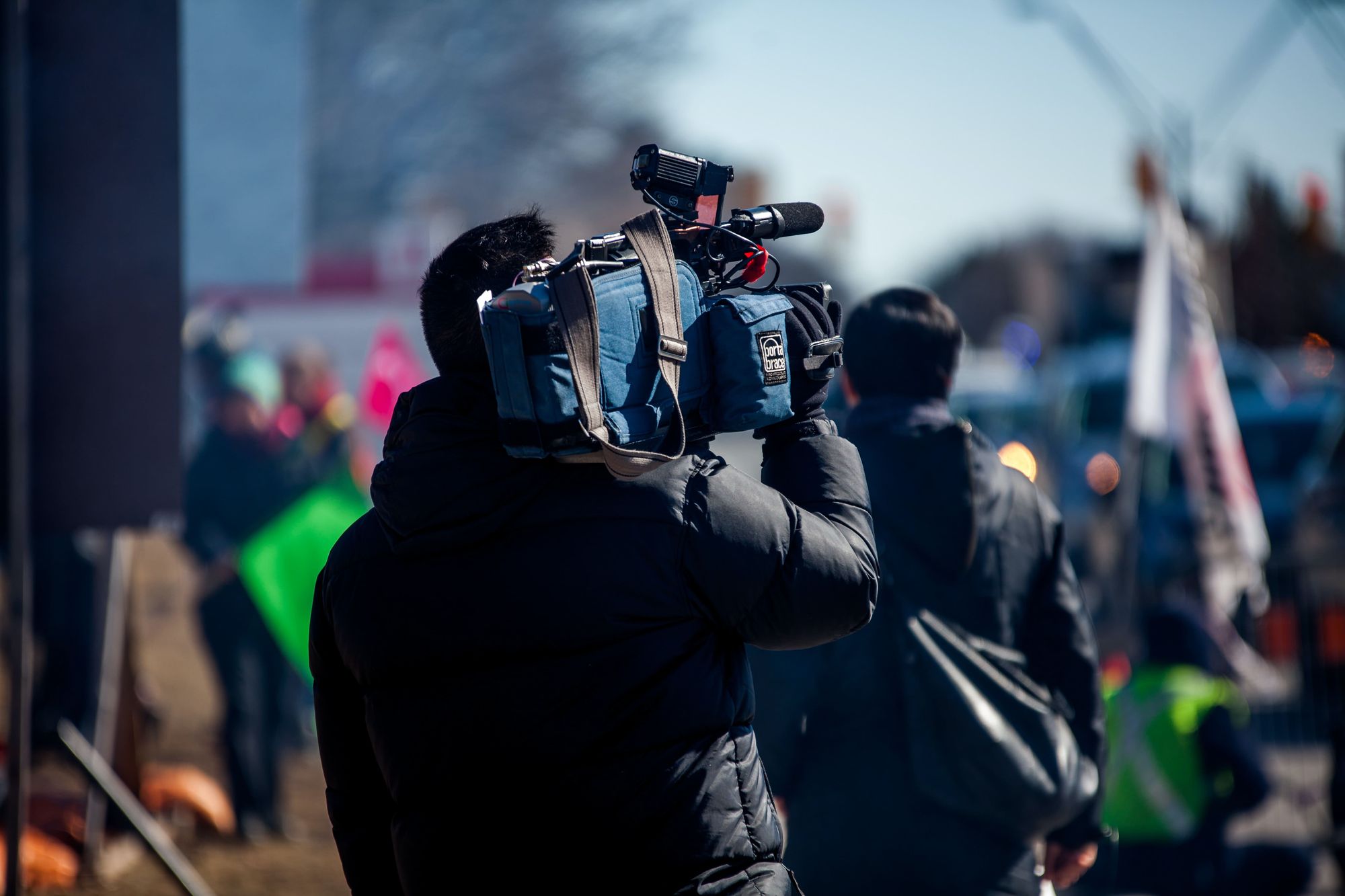 Again, this depends on how big a production you have and what type of video you're creating. You might not need extra crew, and you might not need to cast actors for your video.
However, if you do – this is the time to do it.
You might need a voiceover talent. Then you should think about what kind of personality and tone the audience you're targeting will respond best to.
It might be that you need on-screen talent. Then start considering whether you know anyone you could cast to fill these roles in your video.
It can be challenging to find "the one" for a specific role. However, the right person is out there. Learn everything you need to know about the casting process and how you create a cast list that'll work for your video production.
Next, consider if your production is so big that you'll need to hire an additional crew. We can't all be experts in everything, so you might need help with camera setups, directing, producing, or others. If you need assistance, ask for it.
Schedule the shoot
Finally, you got everything mapped out. What previously seemed like Mission Impossible has suddenly turned into a Mr Beans Holiday feeling.
All that's left now is to make a schedule for the day(s) you plan to shoot. Organize the program around how much you need to shoot, the distance between locations and your talent's availability.
Video shoots, even small ones, are logistically challenging. There are a tremendous number of moving parts in any video production, and as a result, there is an incredible number of things that can go wrong. So, try to plan as detailed as you can.
If in doubt, set aside too much time rather than too little. At some point or another, you're going to need that extra time for something you didn't initially plan for.
The production phase
You've now made it to the production phase.
This phase spans the actual filming of your video – as simple as that. So, let's break this part of the video production process down into concrete steps.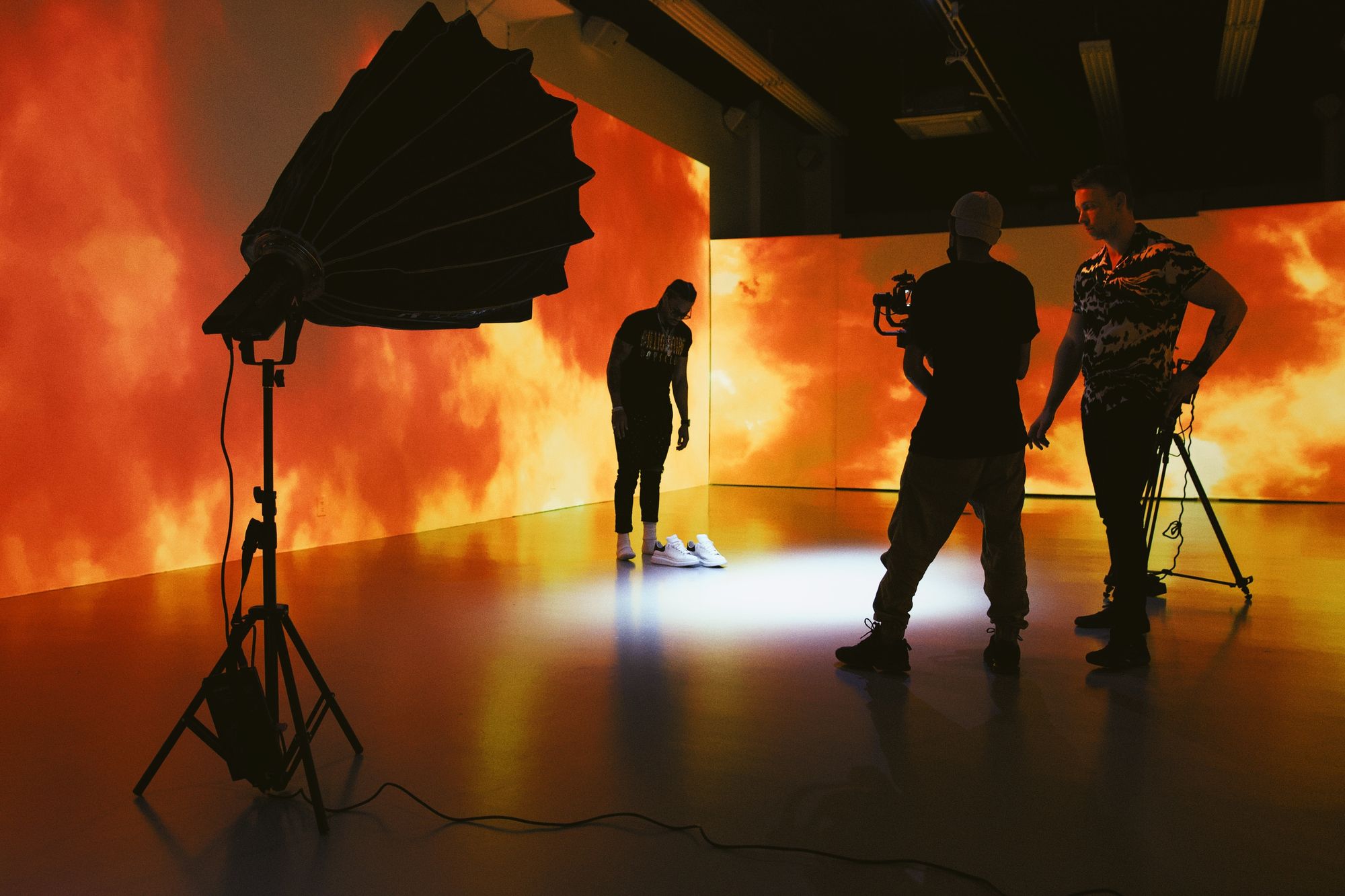 Set up the lights
Lighting is crucial and a technique just about as difficult to decipher as Kanye Wests' tweets. You might have hired an external gaffer or, likewise, to deal with that part of your video production. Or you might be a one-man-circus who plans to take care of lighting on your own. If this is the case, may I suggest a little guidance before you get started?
Learn all the fundamental film lighting techniques to ensure you get a good head start.
Whether you do it in-house or hire someone, make sure you set enough time aside for the lighting to be set up. Your schedule should factor setup time, and the amount of setup will depend on how many locations you're shooting in and how many types of shots you need.
Set up the camera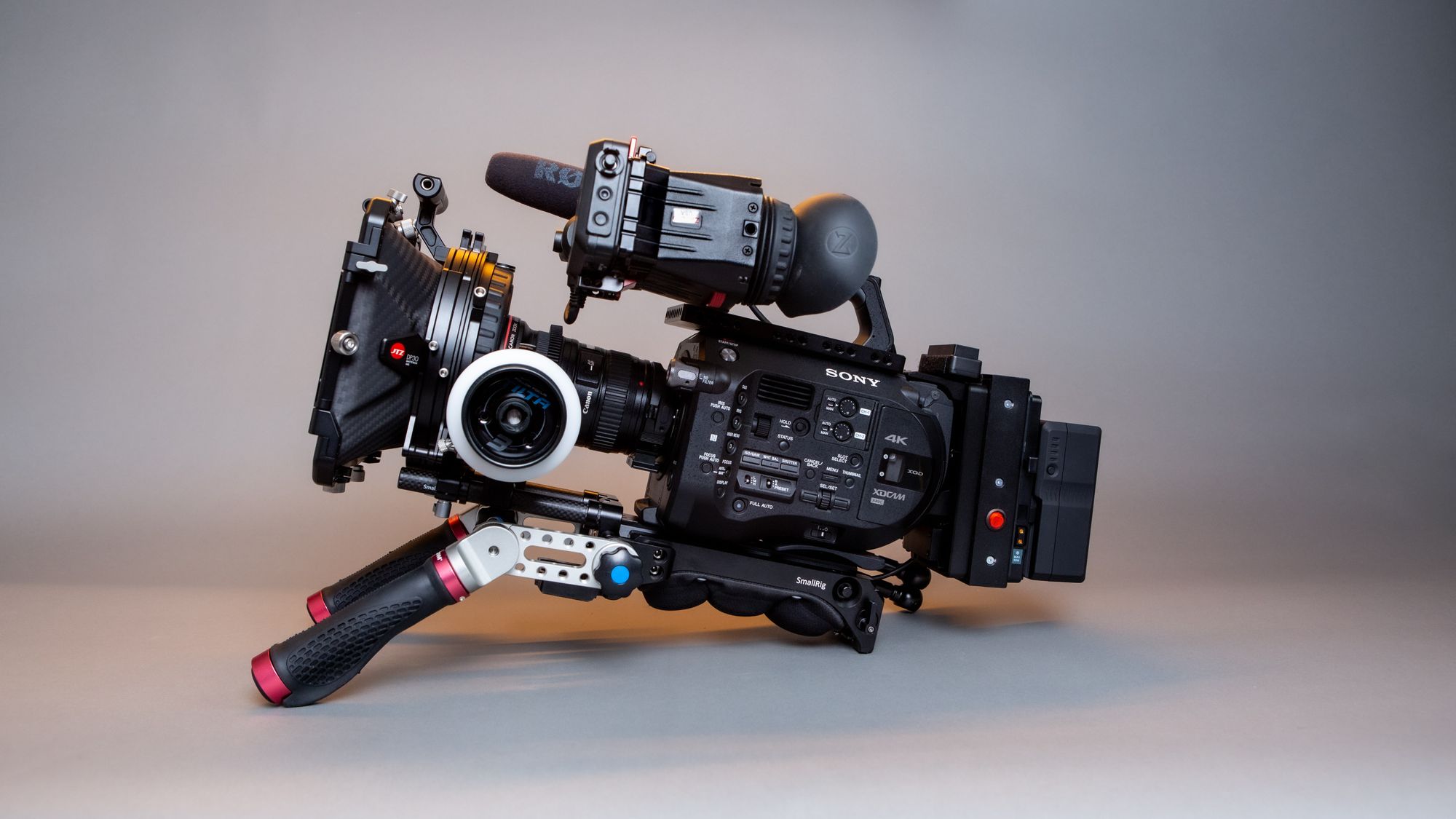 If you created a storyboard (well, of course, you did), then this step should be somewhat easy. With your storyboard, you already know every angle, frame and camera setup you'll need.
Depending on how elaborate your shoot will be, setting up the camera may be as simple as using a tripod, or it might be as detailed as building a crane. You may be shooting this video yourself with one camera or require a professional cinematographer whose setup could be complex. Make sure you've scheduled enough time in either case.
Direct the talent
Directing the talent is a critical part of the video production process, and how your actors deliver the script influences your video's speed, dynamics, style and audience appeal. Even when working with experienced presenters or actors, it's up to you (or your director) to keep your goals in mind and get the performance you need.
Gather B-roll footage
While you should closely follow your storyboard, take the initiative to shoot B-roll (extra footage to cut away during the editing process). B-roll may be shots of your location(s) from different angles, shots of the crew and talent setting up—anything that catches your eye and fits the theme of your video.
You might not think about it now, but once you start with the post-production process – boy, will you be glad you did this.
The post-production phase
We're getting close to that golden "…and cut" moment.
You've made your way to the post-production phase. This phase involves taking your best takes and shots, stitching them together, cutting everything down to fit your desired length, recording voiceover, colouring your video, and adding music and special effects.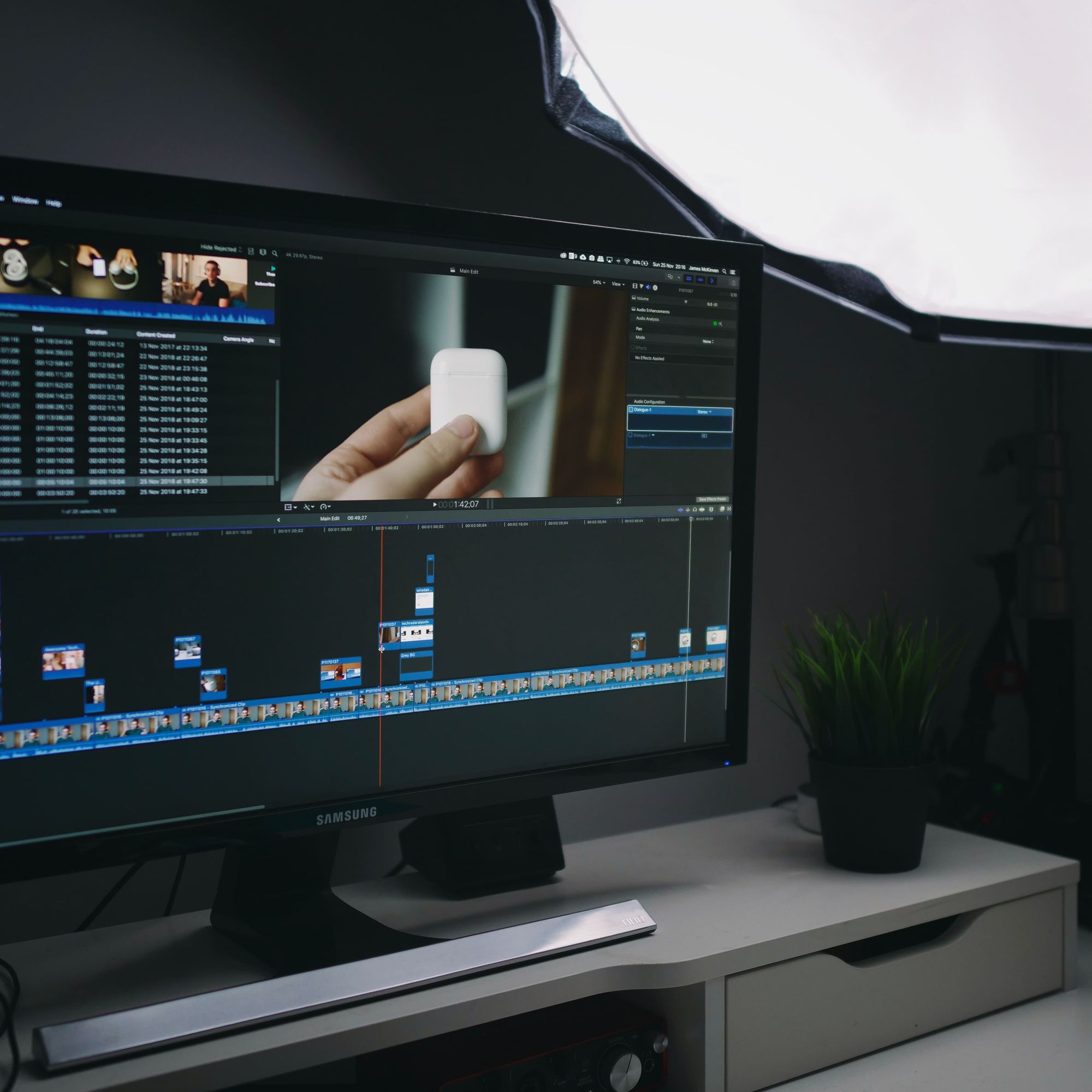 Edit your video content
Here you gather your best takes and import them into your video editing software.
If you're doing the editing work yourself, let me give you a few pointers. First, cut each clip down to its most essential parts and then dump them into a rough timeline. Group and organize your B-roll footage – this will give you a better overview. From there, you can start working through your script and storyboard to order the footage correctly.
Keep in mind that good edits are done to make the video easier to understand and digest for the viewer. Edits should be visually pleasing, often using B-roll footage is great to liven up long (and boring) shots.
New in the field of editing? Learn the basics of doing video edits.
Record the voiceover
You might have done the voiceover during the production phase, which is fine (it'll certainly save you some time in post-production). Because this means that once the voiceover is recorded and edited, you can insert it into your video timeline in your editing software and sync it to the appropriate footage.
Doing several voiceovers takes is an excellent idea. That way, you (or the editor) will have more flexibility when matching the voiceover to the footage to make sure the whole edit feels cohesive.
Add graphics, animated text, and special effects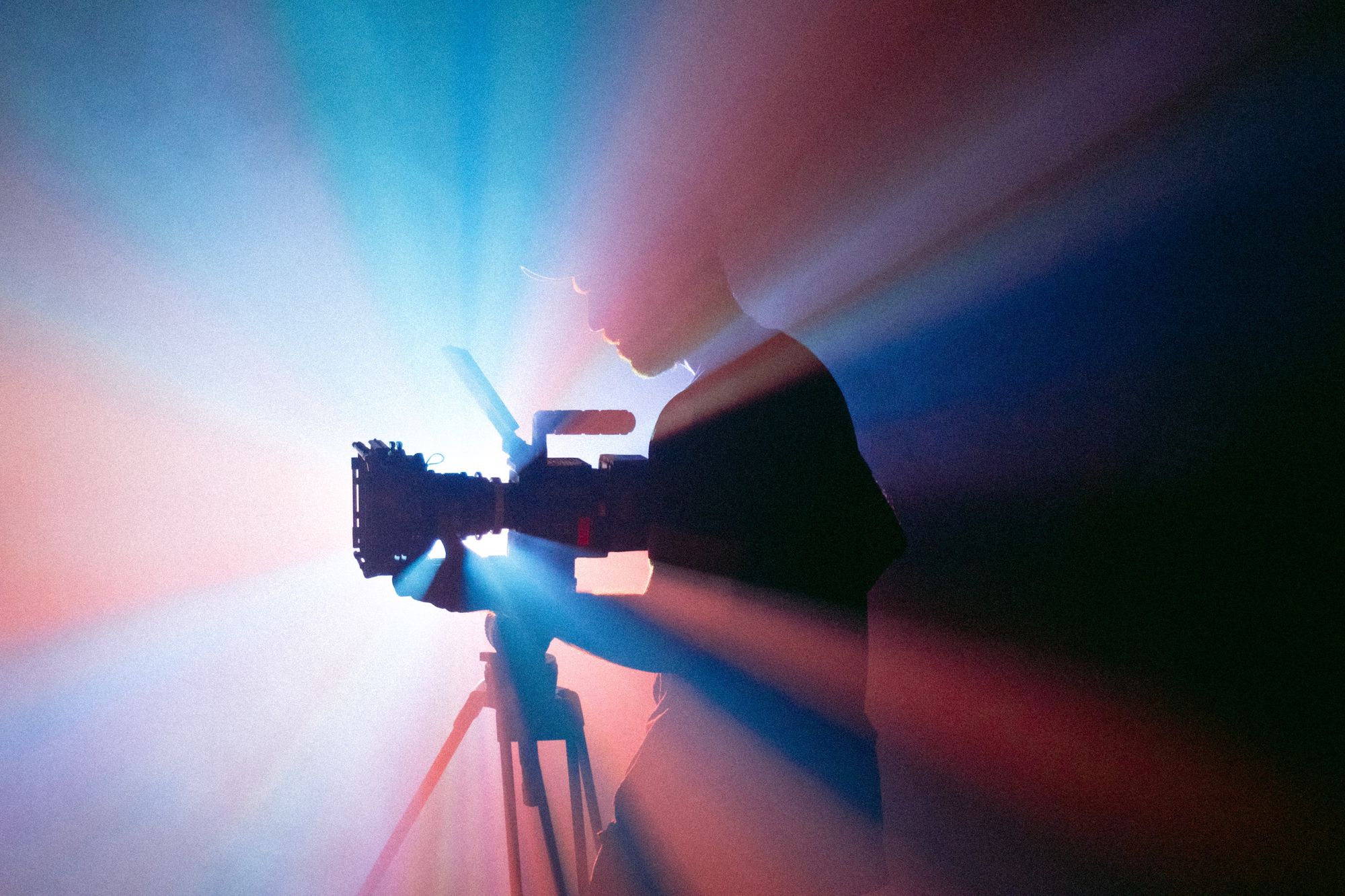 Graphics, animation, and animated text can help further bring your script to life by visualizing ideas and emphasizing essential points.
For example, you might want to show an animated graph to illustrate key figures. Or you might want to showcase a mock-up of the product you're explaining. Maybe you want a screen-recording of you scrolling through your website.
Either way, these effects can help take your video to the next level and achieve results plain filming sometimes can't.
Adjust the colouring
Colouring footage can be as easy as using the auto-colouring feature on Adobe Premiere Pro or as sophisticated as getting a professional colourist to go through your video shot by shot – depending on your goals and budget. However, keep in mind that colouring can be important for reinforcing your visual brand in your videos.
To help you into the mood of colouring, do you remember how Coca Cola somehow always makes you want to shake up the happiness at Christmas? Every. Year.
Of course, a big part of that is great content, good music and a jolly Santa. But even more so – colouring. Look at their commercials. Do you see a specific "Christmassy" dark, cosy look? Well, hold your horses; this is the work of colouring.
Colouring can significantly impact your footage. Just remember that whatever you do, try to keep your colouring consistent with any future brand videos you choose to make.
Mix music for your video production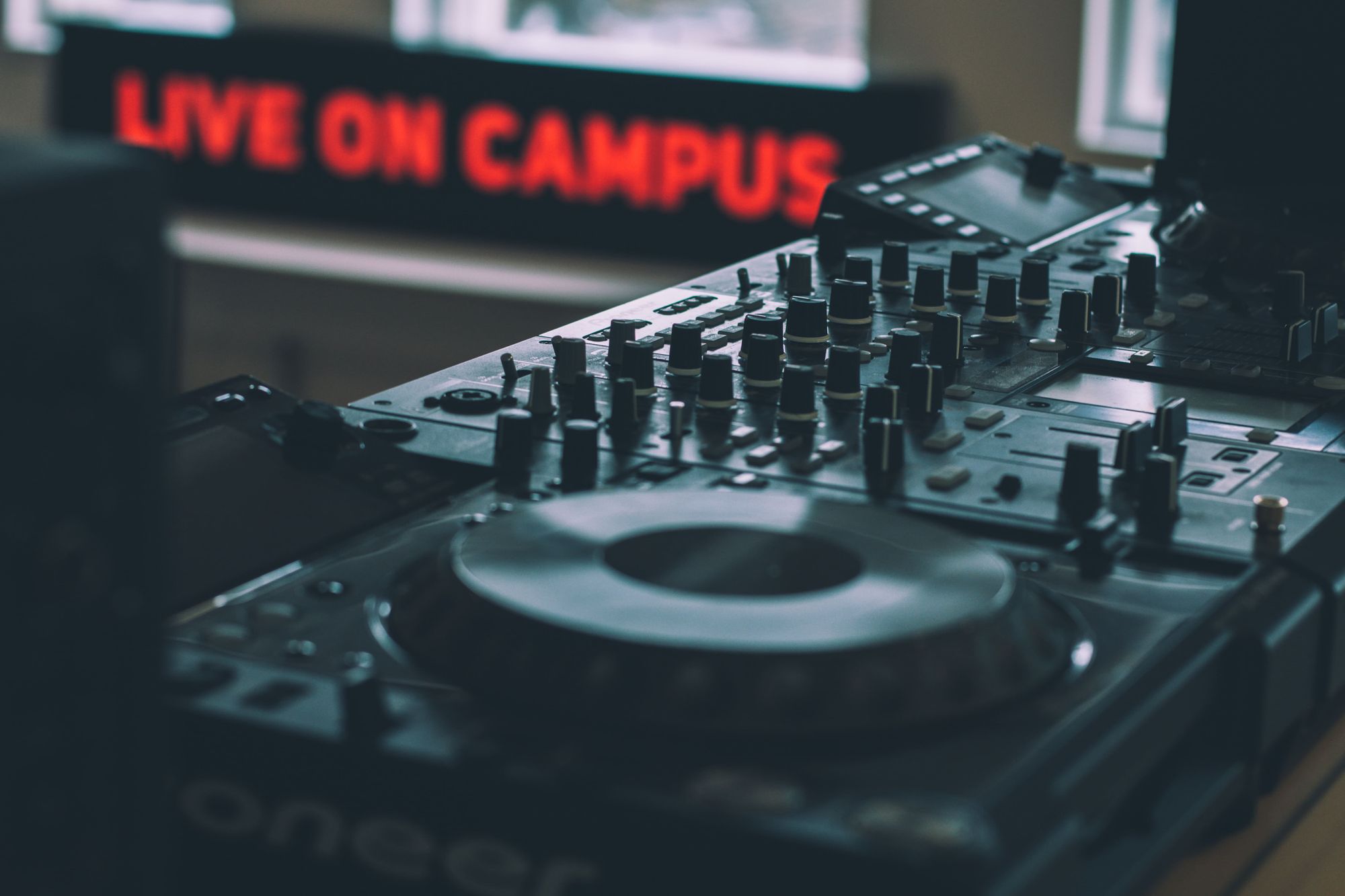 Granted, not every video you make will need a Saturday Night Fever soundtrack – unless you're promoting disco balls, lycra and mullets.
However, using music in your video production can be great to fill up space, cover up any audio snips and keep people engaged.
Importantly, is it that you select music that complements your video's tone and mood, help communicate your core message, be appropriate for your target audience, and match the pace of the edit.
Final touches and distribution
Format the video
Once your edit is complete, it's time to render out the video in the appropriate format. MP4 is best for most platforms, such as YouTube, Facebook, LinkedIn and Twitter. If you're releasing your corporate video on Instagram, ensure you crop it into square or vertical video aspect ratios. If it's for Snapchat or an Instagram Story, it will need to be in a vertical video aspect ratio.
You might have a completely different purpose and placement in mind. Either way, the critical part is that you ensure the format of your video fits the platform you're using to promote your video.
Setup analytics and start measuring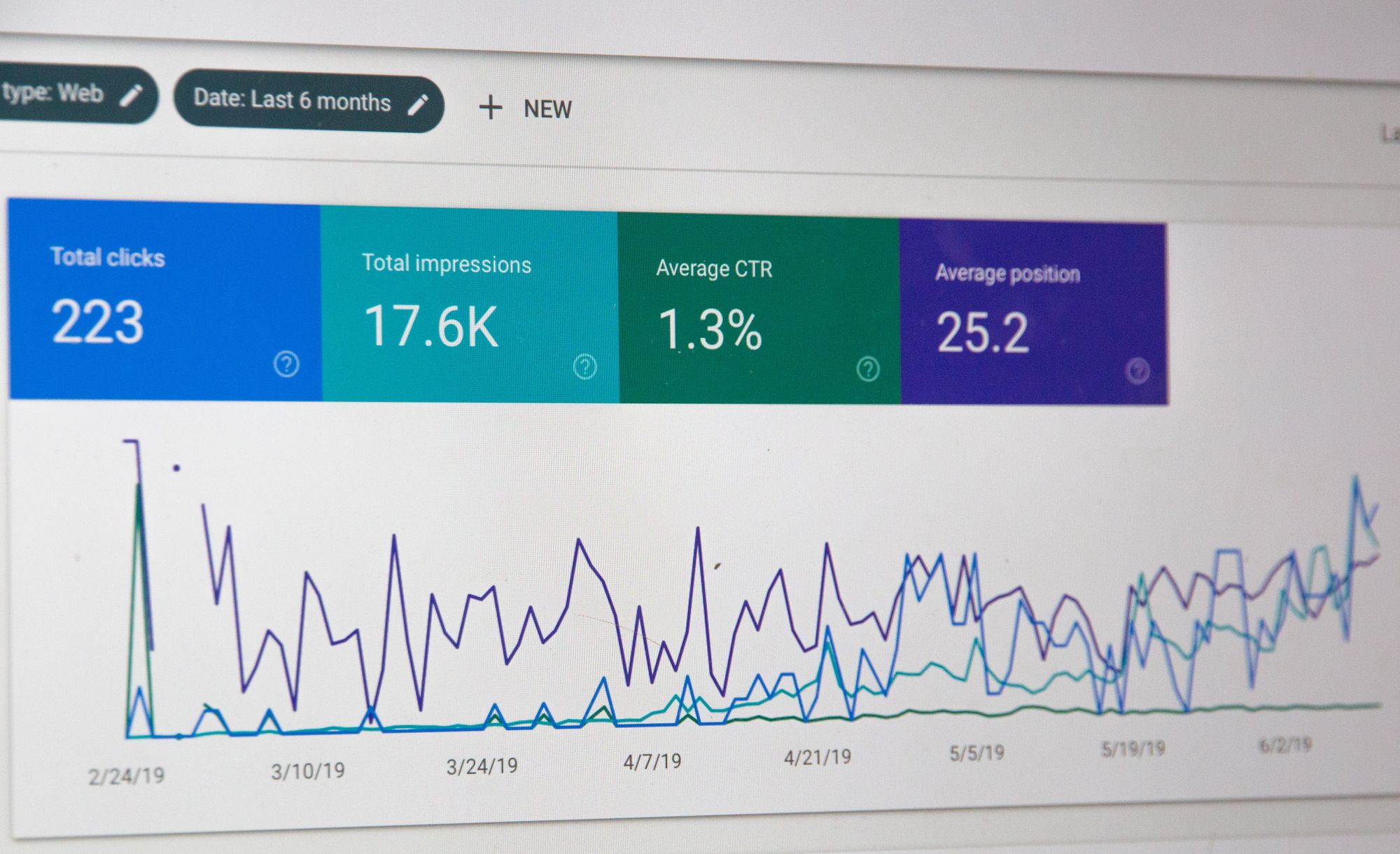 To measure the success of your video, you'll want to find a way to track it and feed it into your analytics platform. With platforms like YouTube and Facebook, using Google Analytics is an excellent way to go.
The main point is to ensure you have a way to measure how your video has performed against its goals and whether it generated positive or negative ROI. Measuring things like watch times (how long people watched the video) and click-through rates (how many people clicked on in-video links) will help make meaningful changes to how you produce videos in the future.
Distribute your video
Distribution may involve:
Sharing your video on social media.
Embedding it in an article.
Sharing it with industry outlets.
Asking industry influencers to share it.
Putting paid advertising behind it.
However you do this, it should fit into the strategy you've previously mapped out, focused on reaching your target audience in the most effective way possible.
What's next? Take your video production to the next step
Producing a great video is an art form. It's a process that requires forethought, planning, and an understanding of the video production process from concept to completion.
Above mentioned steps will take you a long way in ensuring your video project go as smoothly as possible. But I got a feeling you're just getting started – am I right?
Learn the ins and out of how you start your own video production company.
What are the three phases of video production?
Video production consists of three phases:

1. The pre-production: This is where you map everything out.
2. The production: This is where the actual filming takes place.
3. The post-production: This is where you finish shooting and start putting everything together.
Popular listings for rentals