Ultimate Guide to Wedding Photography – Everything You Need to Know
Are you interested in the wedding photography business?
Being around happy couples, celebrations, and delicious cakes on a regular basis sounds like a dream! Helping clients find a way to cherish some of their fondest memories is not a piece of cake, however. Don't worry though! We got you covered with this article.
Here's our ultimate guide to wedding photography with our top wedding photography tips for capturing the charm and beauty of the big day.
Wedding Photography:
Complete Guide by Nikola Auterska
Interested in Wedding Photography? Check out this Masterclass with Nikola and get the best wedding photography tips!
What is wedding photography?
30
Types of wedding photography
60
Wedding photography prep
153
Wedding photography location
390
Wedding photography lighting
472
Camera settings for wedding photography
570
Best equipment for wedding photography
651
Post-processing wedding photography
775
What you'll learn
Accept you only get one chance (at every wedding).
Pack extra batteries and plenty of memory storage.
Make a shot list to ensure you capture everything.
Bring a flash for every wedding to put on your camera.
Prepare a mood board for easy picture inspiration on hand.
Pack snacks for you and your assistant to eat during the day.
Scout a good picture location – somewhere with plenty of natural light.
Avoid losing your work by backing your files up twice on separate drives.
What is wedding photography?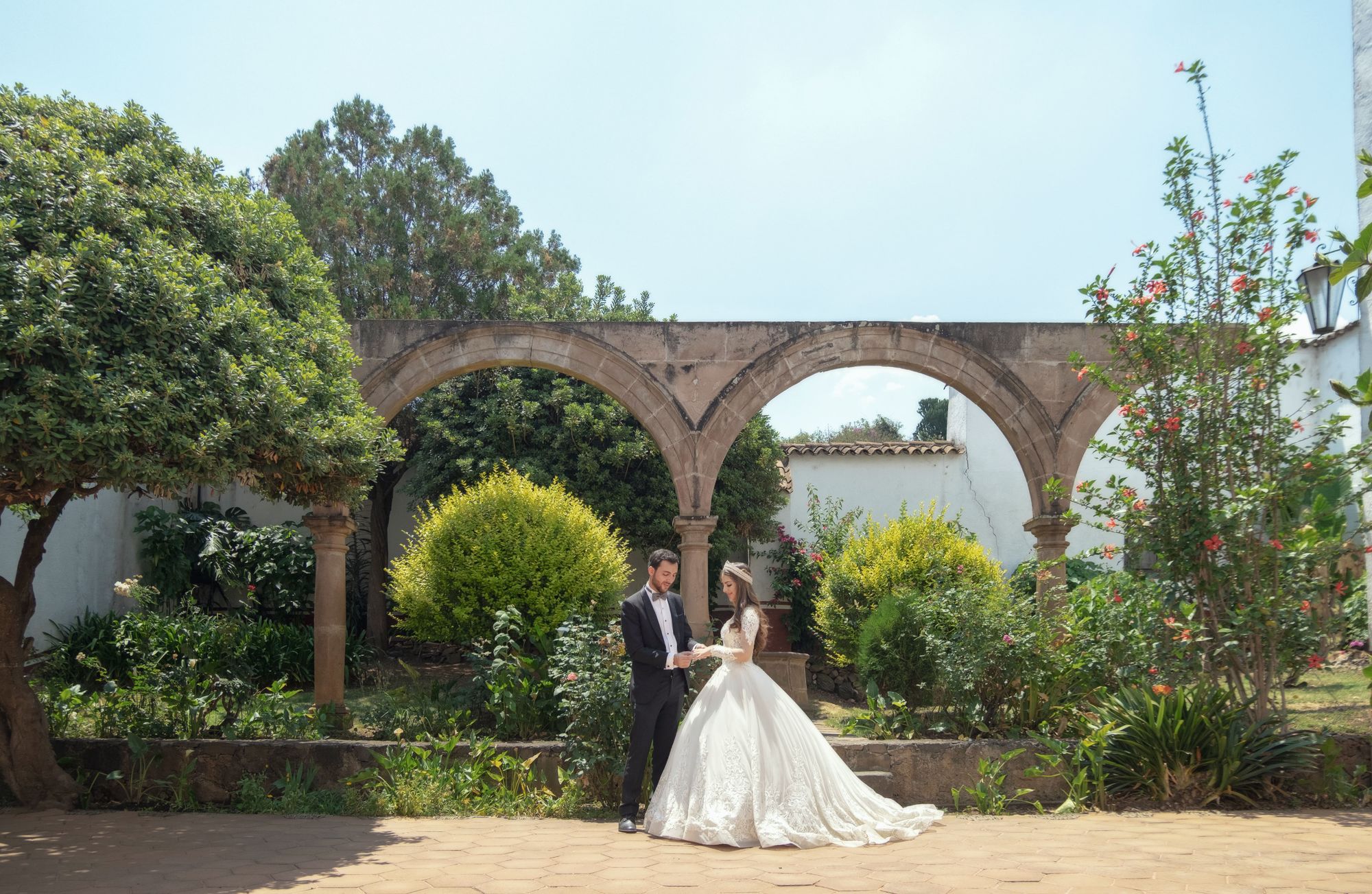 It's pretty self-explanatory! Taking pictures to preserve the memories of a happy union is a rewarding job, but also a difficult one.
Building a relationship with the couple is part of the job description. You need to learn how to blend in to keep guests comfortable in front of the camera, and not to distract them from the festivities.
With time and experience, your technical photography skills are sure to improve. However, it's talent and dedication to making your clients happy that will keep the couple happy, and keep those recommendations rolling in.
Preparation
On a day this important, you need to be well-prepared. The couple doesn't need added stress from your side. Since the wedding has to keep moving, you need to be on top of your game. This is not a drill!
Prepare well before the big day. Know your schedule, gear, and location and arrive a little too early rather than on time. Here's our mini checklist for things to do before the gig:
Check your gear
Batteries charged? Check. The spares? Check. Memory cards blank? Check.
Having the right gear for wedding photography is important, but it's more important that your equipment is in working shape.
Doublecheck that you have all you need to avoid unpleasant surprises that will leave the couple stressed or worse, without wedding photos.
Scout the location
While the choice of location is clearly not up to you, it can be helpful to get the layout of the land in advance. Especially if you're not fully confident yet in your ability to find the right angles and positions on the fly. Take a few test shots to check out the conditions, so you'll move around comfortably on the big day. You won't get the chance for do-overs!
Communicate
Can't overemphasize this point. Besides technical skills, communication is one of the most crucial skills of anyone in the wedding photography business.
Well before the big day, take a coffee meeting with your clients to get to know each other. It's important to establish a trusting, comfortable relationship. This way, they won't worry about giving you pointers during the whole event and can focus on enjoying their celebration.
Have them walk you through their vision for the wedding, and their expectations for the wedding pictures. Flip through some wedding magazines together! Take all the time you need to fully understand what they'd like. Schedule posed photos if that's something they want and be flexible - it's their big day.
Dress comfortably
While it's tempting to go all out when attending an event with your best flashy Sunday clothes, it's definitely not the best idea.
While you must follow the dress code, you'll also want to stay away from too many sparkles or bright colors and go as comfy as possible. Especially comfy shoes!
Must-have shots
If you're at all familiar with the wedding photography business, you'll know that satisfying clients is your most important goal of the night.
Have a meeting in a comfortable environment to discuss the couple's wishes and expectations. This way you can make sure you're all on the same page. Planning out a shot list before the wedding is the only way you'll get every shot your clients want.
Some of the shots the happy couple might request are:
The getting ready shot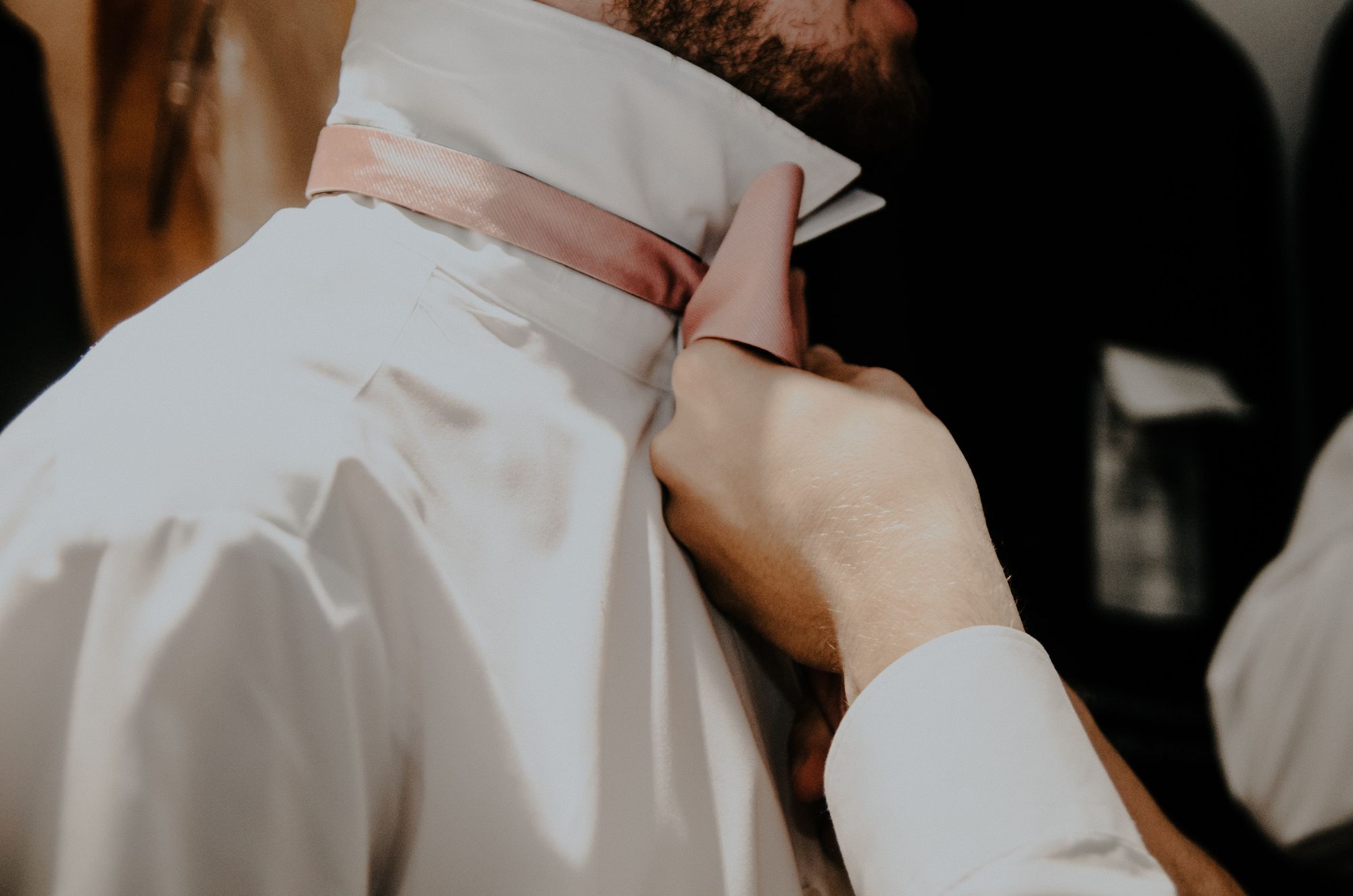 The getting-ready shots provide an intimate insight into the moments before the wedding. Getting hair or makeup done while relaxing with the loved ones around is something that wedding clients often request.
The portraits
Loads of thought and effort go into choosing the wedding dress and the wedding party loves to look back fondly on the end result.
An evergreen classic, the individual portraits are there to show off the wedding attire in its full glory. Make sure you set time aside to capture several stunning shots of the wed-to-be because they won't want to miss this moment.
Sneaking away for a couple's portrait is a must too, and the perfect time to spend a romantic moment alone with your partner.
Accessories
The carefully handpicked accessories might not steal the show in a full-body wedding photo. Taking close-ups of the jewelry, veil or even the shoes is the perfect way to preserve the stunning details you'd miss in a bigger picture.
The bouquet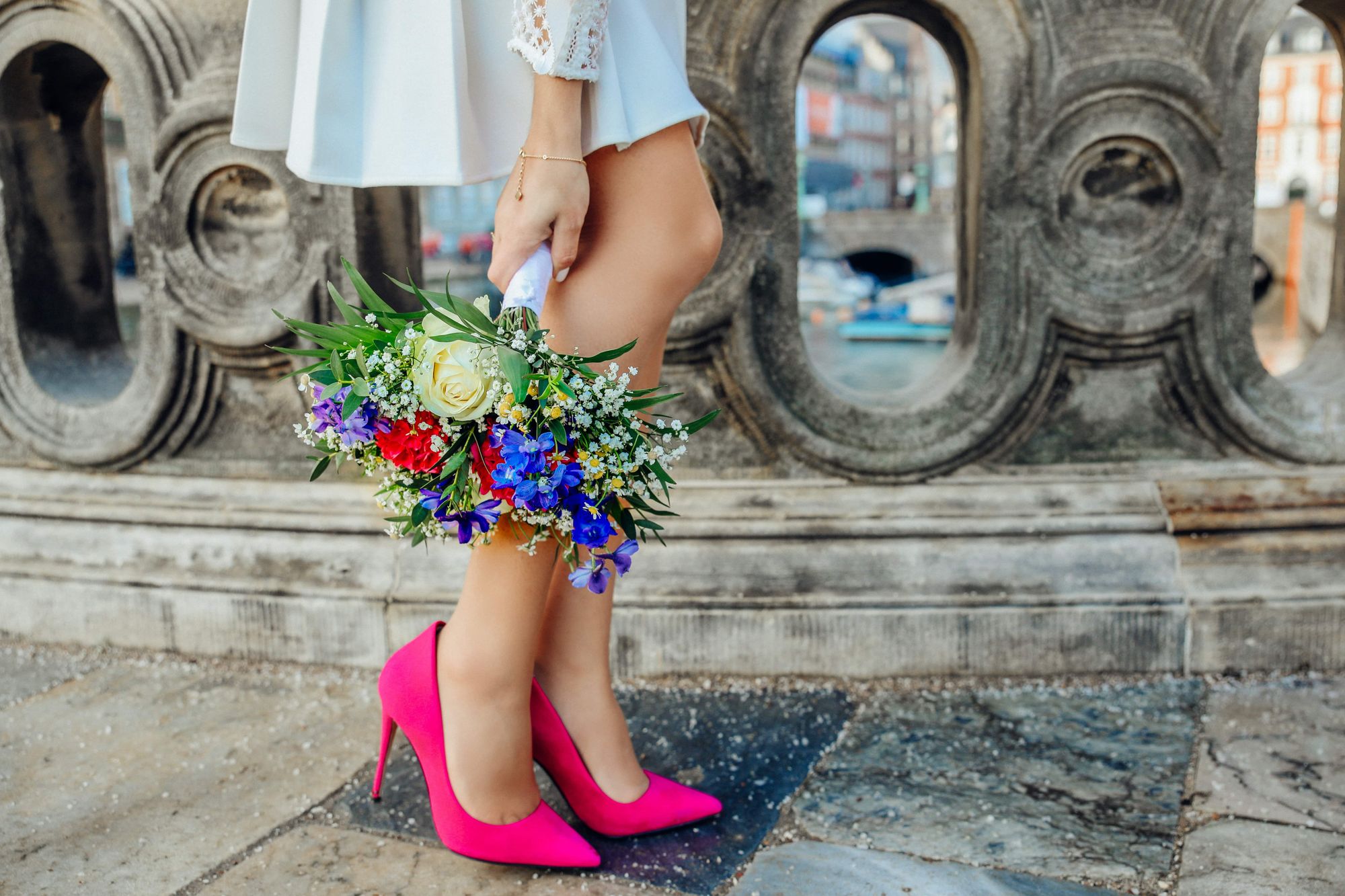 The wedding bouquet deserves a special place among the rest of the accessories. To make sure you get the shot you need, take photos with it held or placed in different locations. Wedding bouquets are usually treated to last longer than your usual picked wildflowers, but prioritize this shot to make sure the arrangement isn't wilted by photo time.
The setting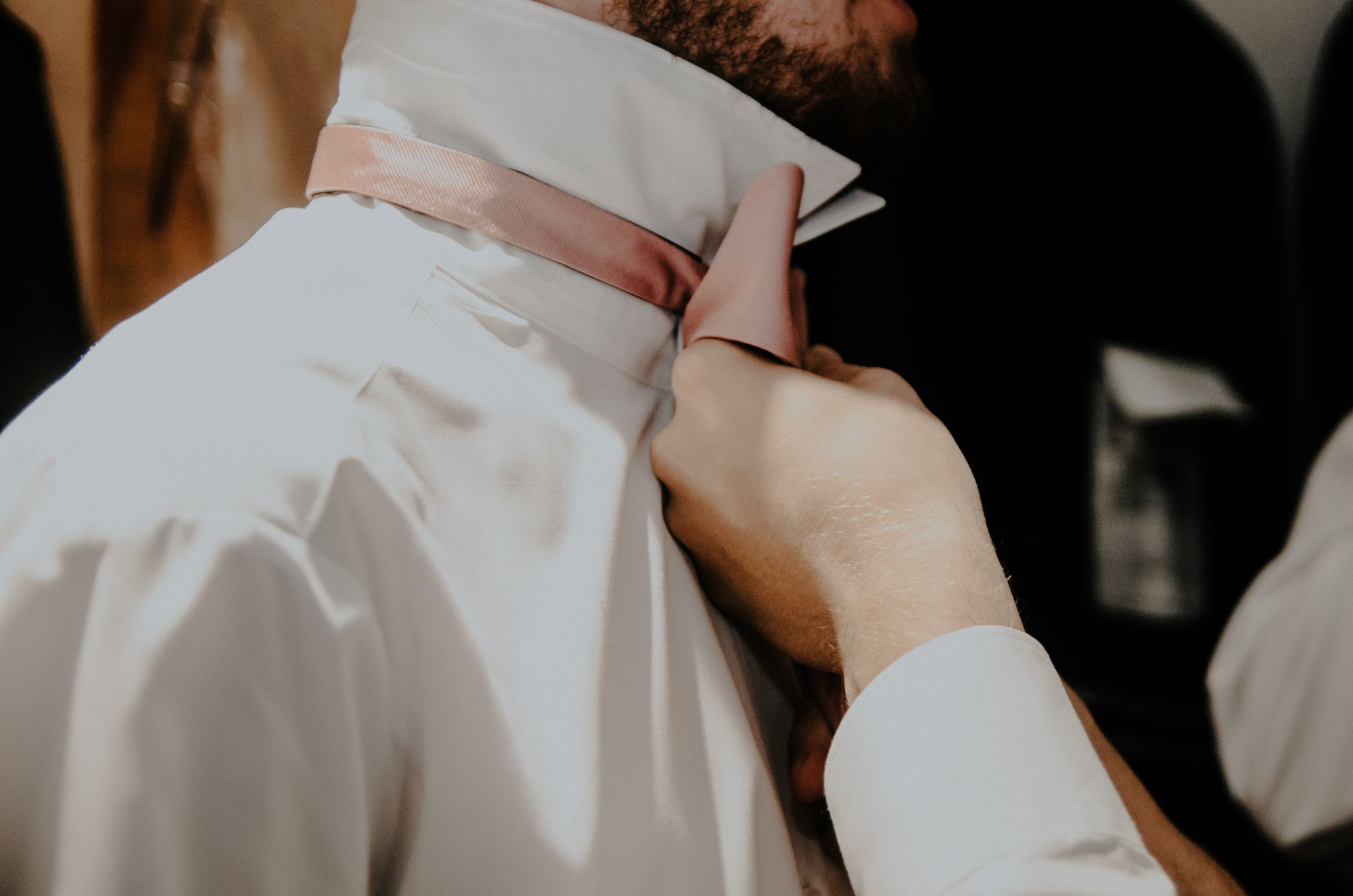 Hours and hours of work go into planning and setting up the location for the ceremony and the reception. The lights, arch, tables, or centerpieces are all deserving of a highlight shot.
Invitations
The wedding invitations are keepsakes that many attendees will hold dear. You can shoot them on location on the wedding day, or in-studio. Take the time to understand what the couple is looking for in terms of background, light and extra details.
The wedding party
The wedding party is usually the closest friends and family of the couple. When taking group shots of them, leave time to get them comfortable. Take posed shots if that is a preference, and make sure you pay close attention and have your camera ready for any candid shots that may arise.
The first look
Some couples do a first look, while others opt to wait until walking down the aisle. If there is a first look, it's a great idea to document it. Get in position well in time and capture the reactions as they play out.
The ring exchange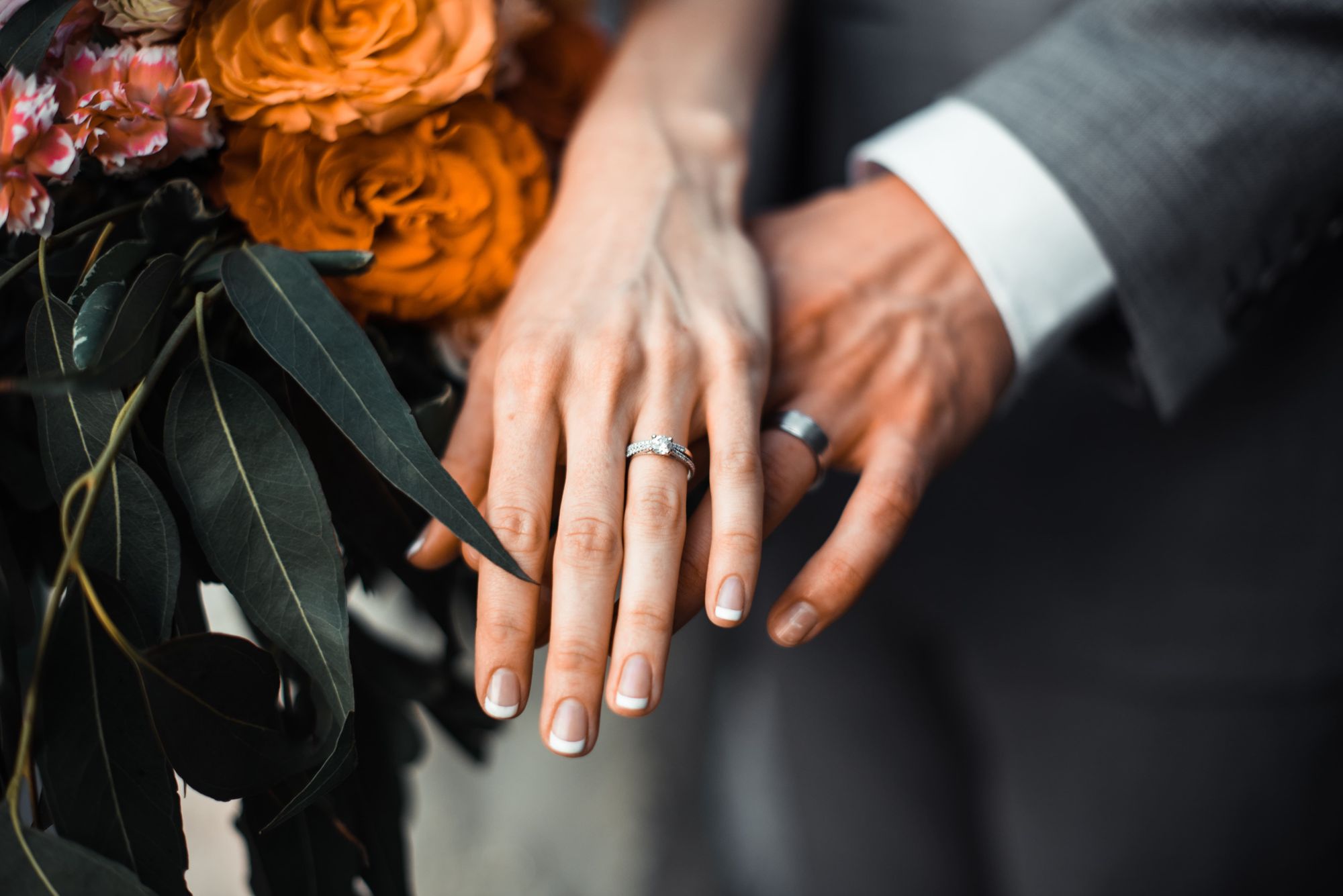 A key part of the ceremony – the ring exchange is a moment you won't want to miss. Get the right angle without being too disturbing with a telephoto lens.
The first kiss
Once again, the first kiss as officially wedded is something to remember. Angle yourself well or have the officiant step out of the background of this shot.
The family photo
If you're taking a family photo, make sure you get a brief on the family dynamics or have a designated photo coordinator! You or your helper entrusted by the clients will be in charge of rounding everyone up, taking several pictures, and keeping everyone moving.
Depending on the size of the wedding, you might need to get a vantage point using a ladder, balcony or the likes. You can also have your guests line up on stairs if that's feasible! Make sure everyone is visible in the shot, otherwise you'll have to deal with disappointed customers.
The exit
Leaving the ceremony location is a magical moment often accompanied by confetti, rice, flower petals or sparklers! As the couple leaves to start the new chapter of their lives, have them walk towards you and get the celebrating guests in the shot as well.
The cake
Get a nice shot of the cake before it gets cut into! We hope you get to enjoy a slice too.
The first dance
Another big photo-op, the first dance. While there's often a wedding videographer or enthusiastic family members taking video of the dance, taking pictures is also a key part. Even looking at a photo, they'll remember the song.
Candids
Candid shots are a must and they're hard to get right by definition. The simple key is staying relentlessly observant.
Imagine this: Here it is – the big day.
It's up to you know to find special and meaningful moments in the sea of guests and events.
Keep moving, stay in the background and observe. The right moments will reveal themselves, especially to the experienced eye.
Catching the guests having a lighthearted conversation makes for great candids. A few nice photos of the family laughing along will make for fond memories.
The right gear for wedding photography
Even with new technologies making quality photography more accessible than ever, you still can't expect to take professional-looking wedding images with raw talent and passion. You need a camera!
Assuming that you're on a paid gig, your clients will also expect a more serious setup than your iPhone.
A general all-rounder, like the Sony A7S iii, is great for those starting out. There's plenty of amazing cameras for beginners that do the trick, but they won't perform the same as an intermediate or pro camera unless they possess some specific traits.
What makes a camera great for wedding photography?
If there's a day for crystal clear image quality, it's the day of your wedding. Cameras with excellent sensors are super candidates, regardless of whether you prefer DSLR or mirrorless.
Fast autofocus and in-body image stabilization are great when you need to move quickly, and you certainly don't want blurry shots. A tilting touchscreen LCD helps the adventurous wedding photographer who likes to get creative with low or high compositions. A high ISO can come in handy for traditional church weddings since they're usually quite dimly lit.
Necessary lenses
A great lens might be more important than an excellent camera. In fact, you'll likely need more than one lens to capture the variety of moments between the couple, wedding party, and guests. Prime lenses are preferred for their crisp image quality, but in a pinch, a zoom lens will make do too.
A 16-35mm lens is perfect for capturing cinematic wide shots and photographing large groups. For intimate shots at a distance, like during the first dance, you'll need a telelens with a focal length of 70mm+. If you aim for a more versatile lens, a normal 50mm lens doesn't add or take away much from the objective happenings.
Lighting
The lighting gear you'll need is very dependent on the time of day and available light on location. However, lighting equipment in your bag might include:
An off-camera flash
A reflector
A softbox
With this kit, you should be ready for almost any lighting condition - but don't forget to review and scout the location a few days prior. This way you'll have a much better idea of what challenges you might face on the wedding day.
Above and beyond
For extra points with your clients, throw in a few candy bars, make-up powder, tissues, and bandaids for guests or the newlywed to freshen up with. Trust me, they'll thank you for it.
Lighting techniques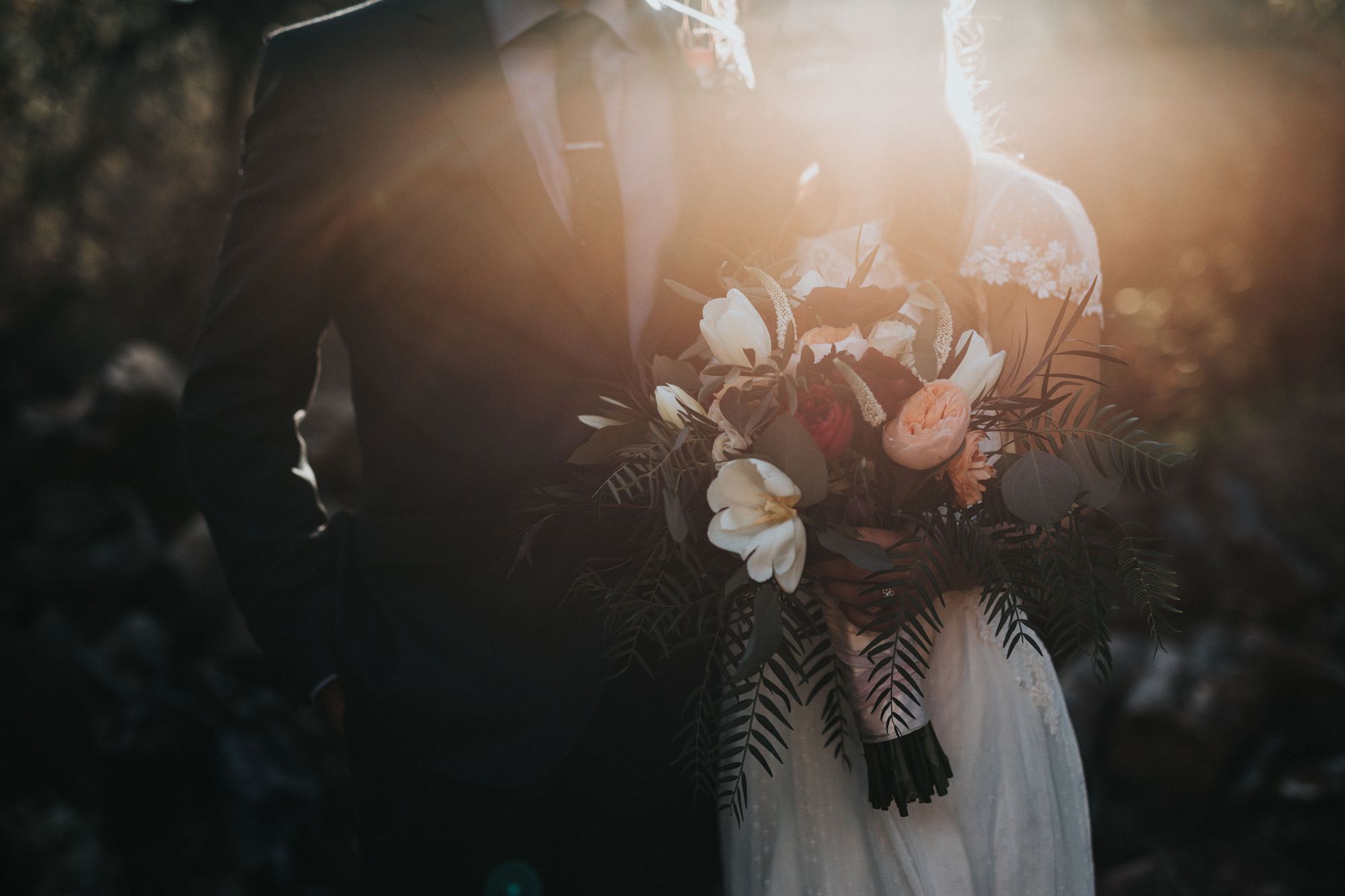 While natural, soft lighting, especially during the golden hour is much preferred, many weddings take place midday when the light casts harsh shadows.
In these cases make sure you find filtered light or even shadows. Harsh lighting shows imperfections and casts unflattering shade. No one wants to look exhausted when attending a wedding! If worst comes to worst and there's no coverage, shoot with the guests backlit for a softer look.
Indoors, at night or at a dimly lit location, you might need to use a fill flash, if you're allowed to. Lowering your shutter speed and compensating with aperture might be the perfect way to capture details in the darker background. Be careful though! Slow shutter speeds make the image more susceptible to camera shake, and even the flash might distract the guest. Absolutely do not disturb moments like the first dance unless it's necessary.
Learn how to use diffused light for a soft, flattering glow by using a reflector or flash diffuser can come in handy.
Pricing
When you're getting started in any freelance position, it can be very difficult to determine how to price yourself. Unfortunately, there's no easy solution.  The things influencing your pricing options are:
Your location. Where you're working will obviously affect how much you can make.
Your experience. Most clients are willing to pay extra for an experienced wedding photographer with an extensive portfolio. If you're not there yet, you might have to price yourself more competitively.
Your competition! Do a little research of other professionals in the area and determine where you want to fit in on the scale of prices. If you're the most expensive photographer in your area, you're a lot less likely to get gigs.
That being said, you should always remember the value and effort you'll actually put into any single wedding. The price and maintenance of equipment, your experience, the hours spent in post-production... Make sure you price yourself in a way that's sustainable and covers your expenses with a profit!
Growing your business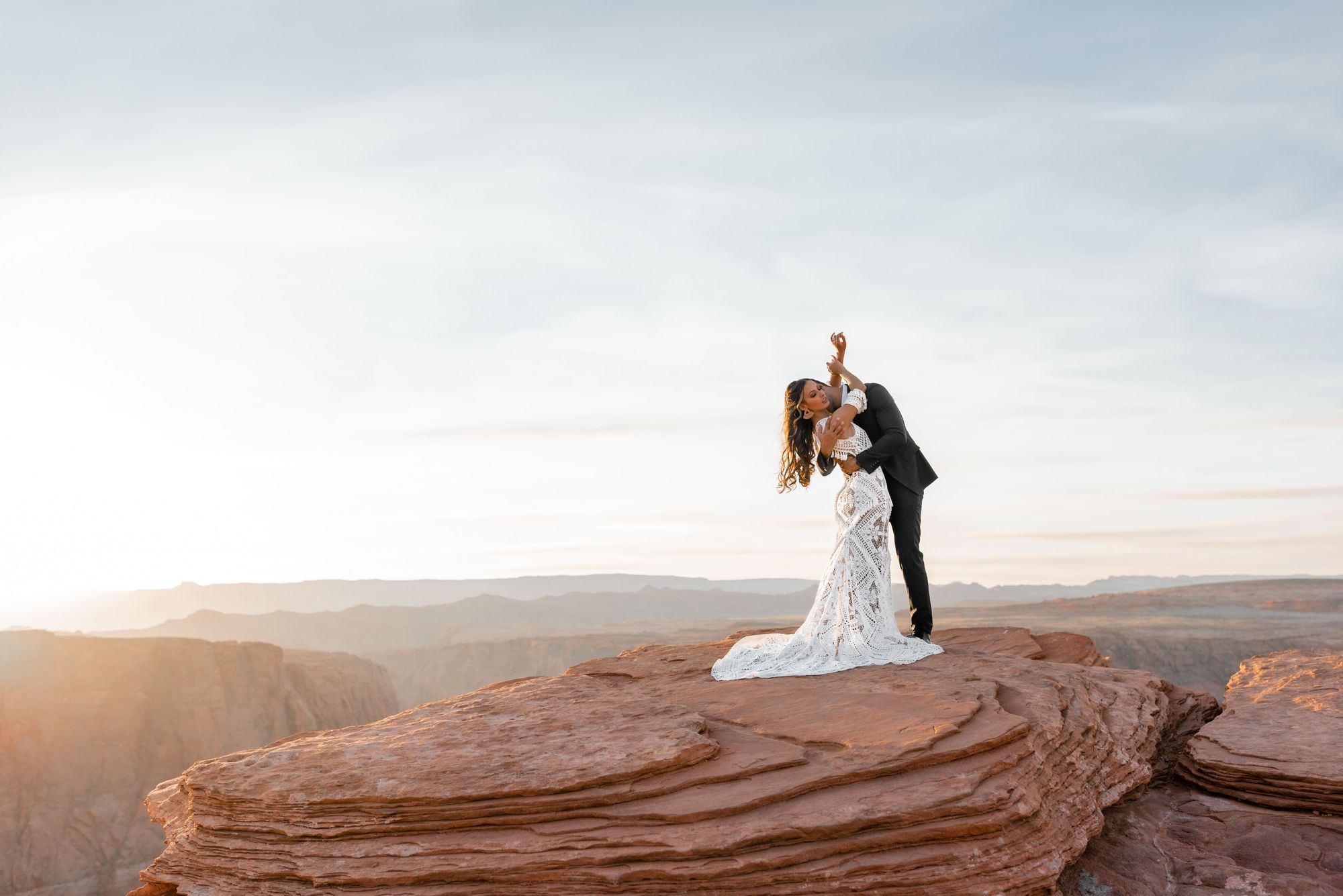 As obvious as that is, doing a great job with every gig is the best way to grow your photography business. Recommending vendors who you're satisfied with is extremely common in the wedding industry. If word gets out that you're committed and easy to work with, clients will be sent your way.
Setting up a website and filling it with your portfolio and an introduction is very much expected nowadays. People planning their wedding won't waste their time setting up a meeting with people who don't showcase their work, so you better get those shots on the web.
Instagram or other social media is also a great way to be discovered! Use relevant hashtags like #weddingphotographer, and encourage your clients to tag you if they upload your work to any of their media.
Developing your own style will come naturally, but it can also be a benefit when potential clients evaluate your portfolio. Very few people want generic shots with no unique taste or vibe about them. Explore different styles like documentary wedding photography or a more editorial look until you find something that feels right.
Closing thoughts
Taking the leap and starting out as a wedding photographer is an exciting new chapter!
If you love love and love taking pictures, chances are you'll make a great photographer if you stick with it and keep learning. Starting as a photographer? Check out our general Photography 101 article too!
If you're looking for gear for your next gig, check out our wedding photography gear! Rent or subscribe to a camera for a good cost-efficient way to improve your game.
About the instructor
Nikola Auterska
Cinematographer
London, United Kingdom
Nikola Auterska is originally from Czechia but now lives in the UK. Her titles include cinematographer, with a particular focus on short films, wedding photographer, and camera assistant.
FAQ
What is wedding photography?
Wedding photography is the profession of taking photos that help clients cherish the memories of their big day forever.
What skills does a wedding photographer need?
You don't need to be the best photographer around if you're looking to get started in the wedding photography business. A dedication to improving your technical skills, excellent communication skills and an eye for detail are a must for someone in the business.
How much does a wedding photographer cost?
Many factors influence the price a wedding photographer charges. In the UK, the average price in 2020 was around £1,500.
Popular listings for rentals