Here's the Brand-New Gimbal from ZHIYUN: The WEEBILL 2 Pro Combo
Rent camera gear from local creators.
The ZHIYUN WEEBILL 2 Pro Combo is a great solution to help your recording go smoothly.
ZHIYUN Weebill 2 Pro Combo: The Ultimate Review by Malcolm Modele
In his ultimate review learn more about the key features, camera compatibility, prices, functionality and more. Also, compare it to the DJI Ronin and calibrate it properly with Malcolm 🎥
Weebill 2 vs. DJI Ronin
427
Why rent out your gear?
hPu9DIXtzEM
Read the ZHIYUN WEEBILL 2 Pro Combo review, and learn about the gimbal!
A gimbal is an excellent asset in your gearbox but far from the only one. Explore what else there is of essential camera equipment.
ZHIYUN WEEBILL 2 Pro Combo key specs
Weight: 3.15 lb / 1.43 kg
Dimensions: 13.8 x 8.9 x 5.9" / 350mm x 225mm x 150 mm
Dimensions (Folded): 12.6 x 8.9 x 2.4" / 320mm x 225mm x 62mm
Battery runtime: 9 hours
Battery charging time: 1.5 hours
Output: 5V, 1A
Flip-out Touchscreen 2.88"
Supports: Up to 7.3 lb / 3.3 kg
Bluetooth 5.0
Compatible with most DSLRs and Mirrorless cameras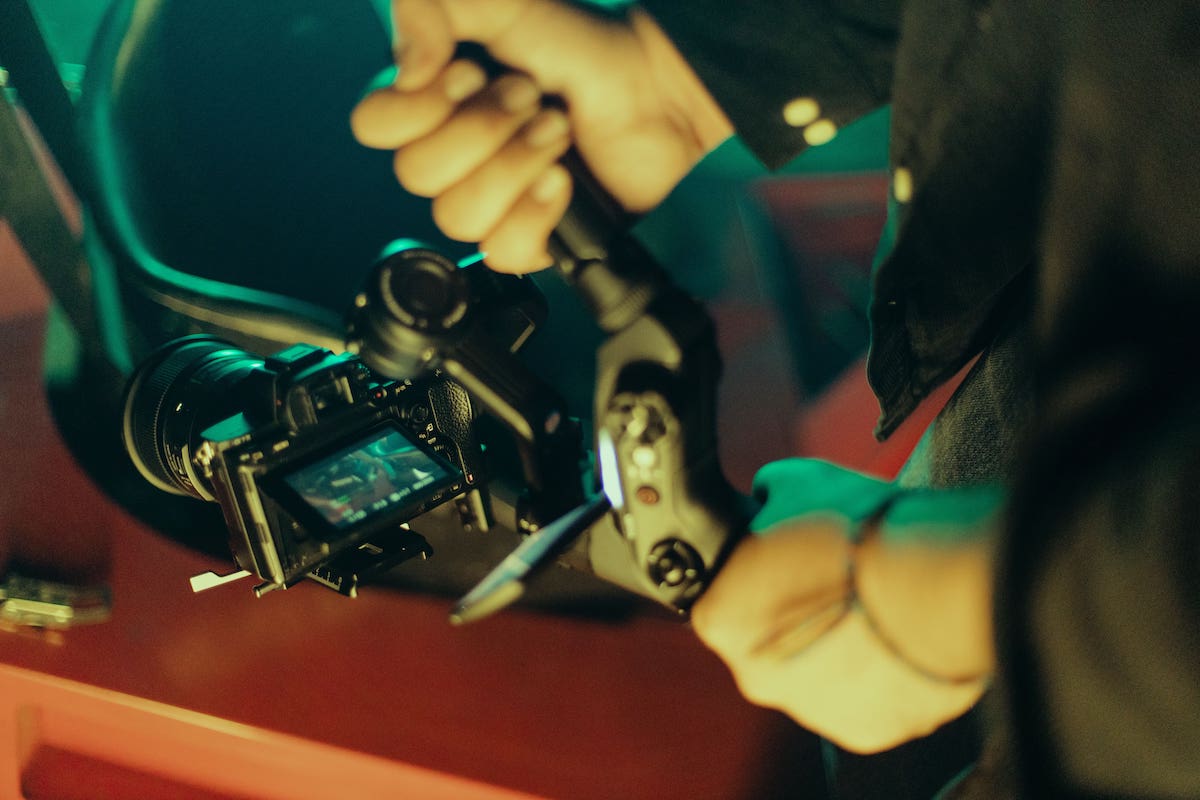 What's included in the WEEBILL 2 Pro Combo kit?
ZHIYUN WEEBILL 2
TransMount Handheld Tripod
TransMount WEEBILL S Carrying Case
TransMount WEEBILL 2 Sling Grip Handle
TransMount Video Transmission Transmitter AI
TransMount Focus/Zoom Control Motor 2.0
Backing Base
Lens Support
USB Type-C Cable
Canon Camera Control Cable 1 & 2
Panasonic Camera Control Cable
Sony Camera Control Cable
3 x 1/4"-20 Screw
ZHIYUN WEEBILL 2 Pro: Payload
The ZHIYUN WEEBILL 2 Pro has a solid payload of 7.3 pounds, which means it will hold most DSLR and Mirrorless cameras on the market.
According to ZHIYUN's website, these are the following camera models compatible with the ZHIYUN WEEBILL 2.
Nikon: D850, D780, Z5, Z6, Z7, Z6 II, Z7 II, Z50
Panasonic: G9, GH5, GH5S, S1, S1H, S5, DC-BGH1
FUJIFILM: X-T3, X-T4, X-T30, Z CAM & ZCAM E2
Sigma: SIGMA fp
Olympus: OM-D E-M1 Mark II
So there's a good chance you have a setup where this gimbal will fit just right!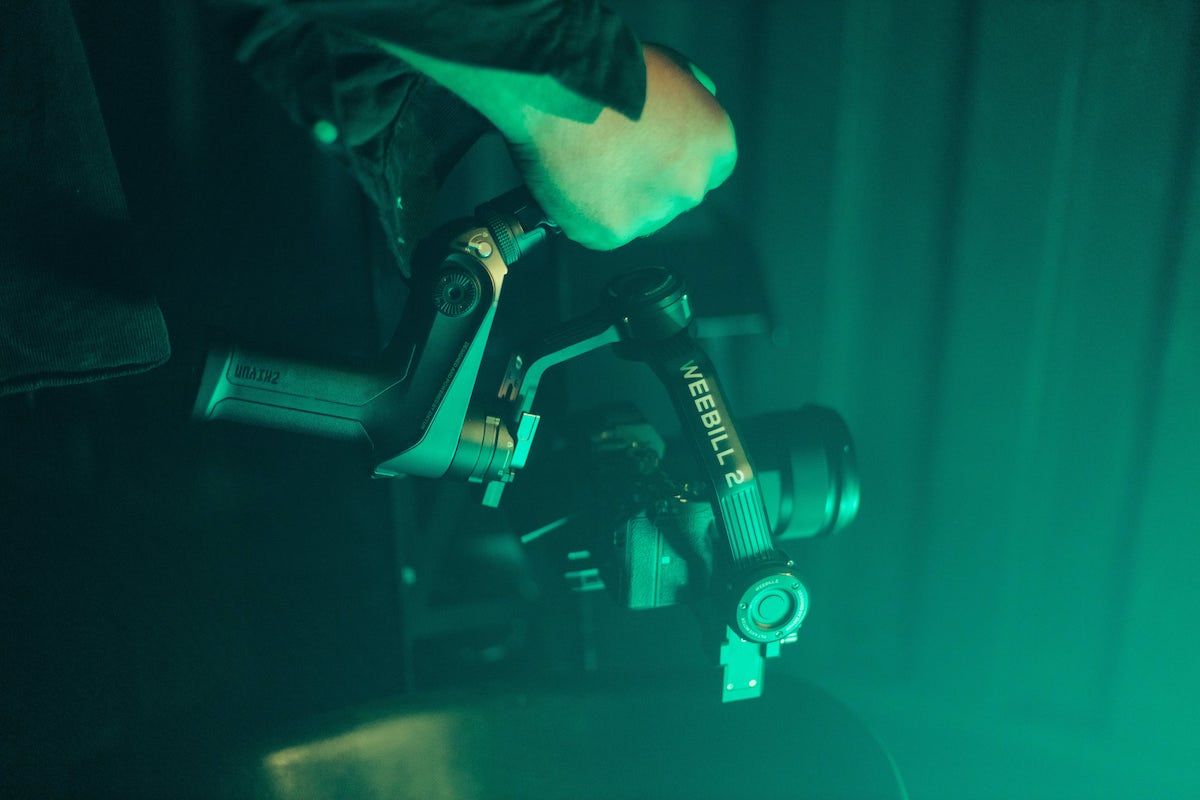 ZHIYUN WEEBILL 2 Pro: Battery life
The ZHIYUN WEEBILL 2 Pro is fitted with a built-in battery, which unfortunately means you can't switch it out if you've run out of juice.
While this can be slightly annoying to some, you shouldn't rule out the gimbal just yet.
Besides many gimbals on the market with built-in batteries, the gimbal has a battery runtime of around 9 hours, which should be more than enough for a full-day shoot.
And if it isn't, you can charge it in the breaks. The charging time from 0 to 100% is roughly 1.5 hours. So it won't take too long before it's ready to go.
The gimbal is designed so that you have to detach the camera for it to recharge, so you should always be sure that your gimbal is fully charged when you're out on a project.
ZHIYUN WEEBILL 2 Pro: Design and handling
The ZHIYUN WEEBILL 2 Pro is compact and can be folded for more accessible transportation. This works great with the accompanying WEEBILL Carrying Case, which means you can take it anywhere and look good while you're doing it!
The WEEBILL 2 Pro has a nice handle and a rubberized grip, so you're sure it will not slip out of your hands. It also has a tripod attachment that makes it easier to mount. It can also be used as a grip.
It has three rotating joints to help you balance and rotate your camera to your liking. It can do a 360° pan rotation, a 340° tilt rotation, and a 340° roll rotation.
It also has three sliding sections to attach various-sized cameras. So you have a lot of artistic freedom in your shoot, with complete control over every adjustment.
Like its siblings in the ZHIYUN family, theWEEBILL 2 Pro is designed with modularity. You can attach various things to your gimbal to customize your experience.
With the pro package, you get the Sling Grip Handle, which gives you much more freedom in handling, especially when you have a separate monitor attached. One of the benefits of the pro package is complete creative control!
Another excellent addition to the pro package is the Transmission Transmitter (AI).
It allows for real-time monitoring on external screens, wireless control, and adjusting of small parameters.
It can even do automatic tracking of the subject. It works fast and has a 100-meter transmission range, making it great on set.
If you're working in a team, this is a must!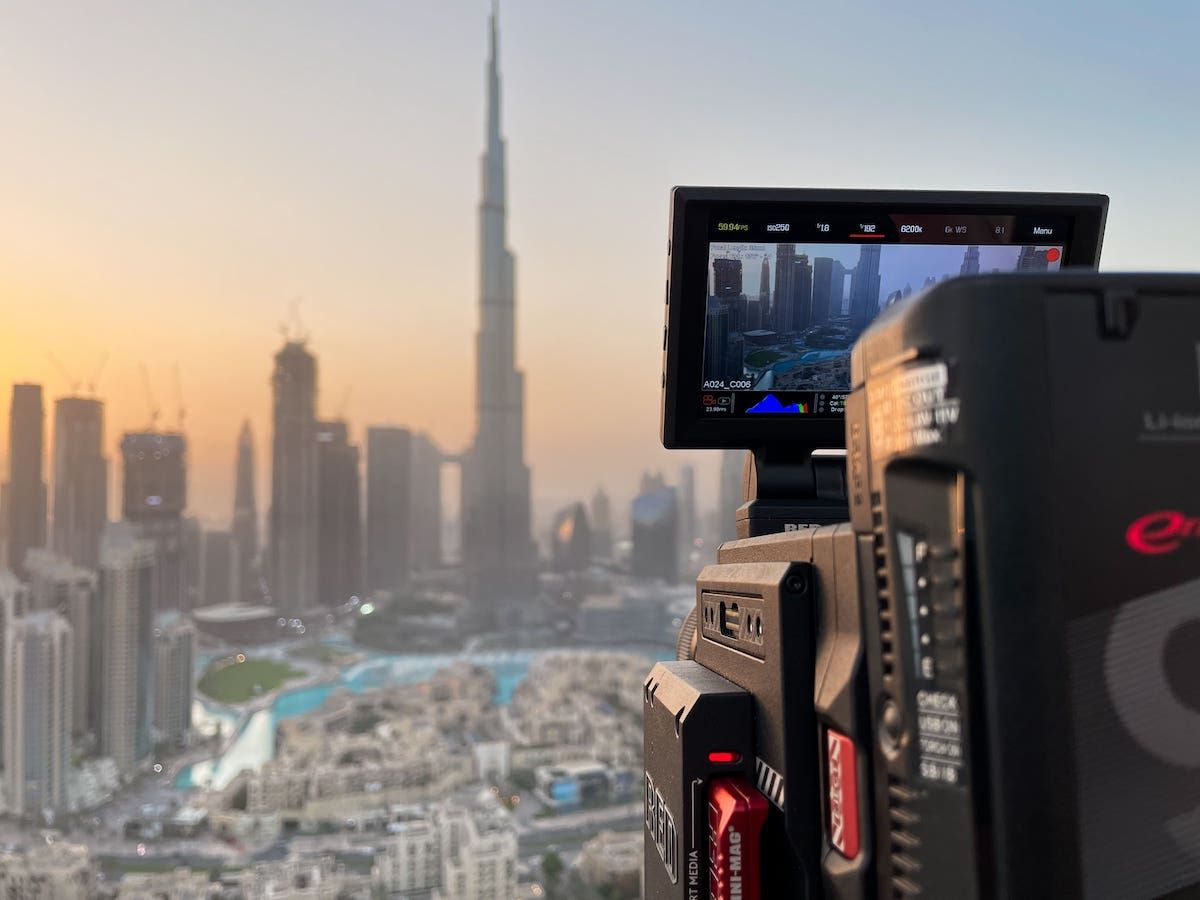 ZHIYUN WEEBILL 2 Pro: Stabilization
The ZHIYUN WEEBILL 2 has an Infineon sensor, an upgraded algorithm, and a better motor. What this means is that it allows for better stabilizing than previous models.
The gimbal has excellent stabilization, and it works like a charm. It is also straightforward to set up and has many different modes to help you out.
ZHIYUN WEEBILL 2 Pro: Gimbal modes
Pan Follow mode (PF):
Used to lock the tilt and roll axis
Allows for smooth panning
Follow mode (F):
Used to lock the axis motor
It keeps the camera level but allows for panning and tilting.
Lock mode (L):
Used to lock the camera into a single position
The camera points only in the locked direction
Point of View mode (POV):
Similar to follow mode but allows you to roll the camera.
Vortex mode (V):
Allows you to orient the cameras 90 degrees up
The camera can roll wholly around while moving
Go mode (GO):
Allows you to lock the axis but pan and tilt the camera
Works like follow mode but a bit faster
Portrait mode:
Allows you to shoot vertical videos
Useful for videos on TikTok and Instagram
ZHIYUN WEEBILL 2 Pro Combo: Pros and cons
Advantages
User-friendly design that's easy to learn
Two-stage trigger button
Compatible with a bunch of popular cameras
ImageTransmitter AI is a game-changer when you're working with a team.
Disadvantages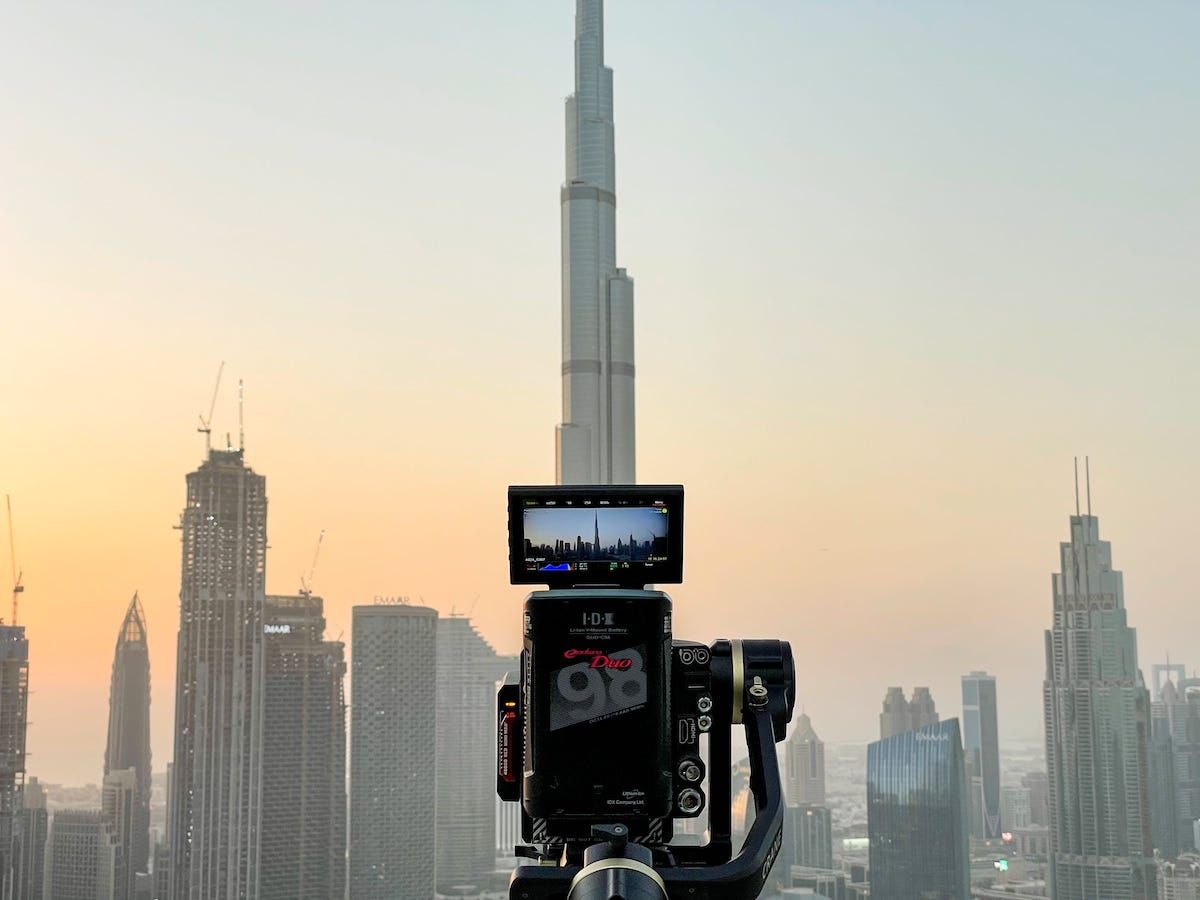 Final verdict: Is the ZHIYUN WEEBILL 2 Pro Combo worth it?
If you're a videographer or a cinematographer, this gimbal can do wonders for your work.
It's useful for any videography job where stabilization is required. The gimbal also has a built-in tripod system with a remote trigger.
The pro-package comes with extra attachments and even a nice carrier bag. So if you want the whole experience and be prepared for every occasion, you should consider the pro combo.
Rent a ZHIYUN gimbal on Wedio
I hope this article helped you realize the pros and cons of the ZHIYUN WEEBILL 2 pro combo.
If you want to get a ZHIYUN gimbal, but don't want to spend hundreds of dollars, consider renting or subscribing to the gimbal on Wedio.
Is the ZHIYUN Weebill 2 Pro Combo worth it?
It is worth it for every videographer who needs a reliable gimbal.