The Ultimate Guide to Travel Vlogging – All the Essentials
Rent film gear from local filmmakers.
Rent film gear from local filmmakers.
Travel vlogs resonate with aspiring adventurers in ways that written content can't. They let the audience identify and connect with travel vloggers, and explore and experience new and exotic places with them.
Are you looking to get started with travel vlogging? We put together a comprehensive beginner's guide on how to start your journey.
Read on to learn about what travel vlogging really is, how to actually get started and find useful tips and tricks on growing your audience. We'll even throw in some travel vlog ideas for beginners!
Not what you were looking for? Explore several other aspects of filmmaking.
Travel vlogging definition
Let's start with the basics! What really is travel vlogging?
Travel vlogs are personal, realistic videos that feature the vlogger exploring new areas or locations. These vlogs or video blogs are then uploaded on video-sharing pages like YouTube, where a wide range of audiences can watch them.
As one of the most consumed video content on the internet, travel videos have a great audience who are ready to live vicariously through their favorite travel vloggers.
These vlogs can also provide helpful travel tips on what places to visit, where to eat and where to stay at.
How to get started with travel vlogging
If the wanderlust has taken over and you're ready to dive in, here's the steps to get started:
1. Set up your channel
First things first, you need to decide where you'll share your travel videos with your audience. YouTube and Vimeo are by far the most popular platforms for sharing video content, with YouTube alone having 122 million active users every day.
Head over to the platform of your choice and create a channel with your own name, a stage name, or something entirely customized.
Take good time to think about how you want to portray yourself, as this is the first step of your online branding journey!
Fill out your channel with a profile picture, contact info and description, and tie it to the rest of your public social media. Personalizing your channel now will give viewers a better chance to connect to you!
2. Get the right equipment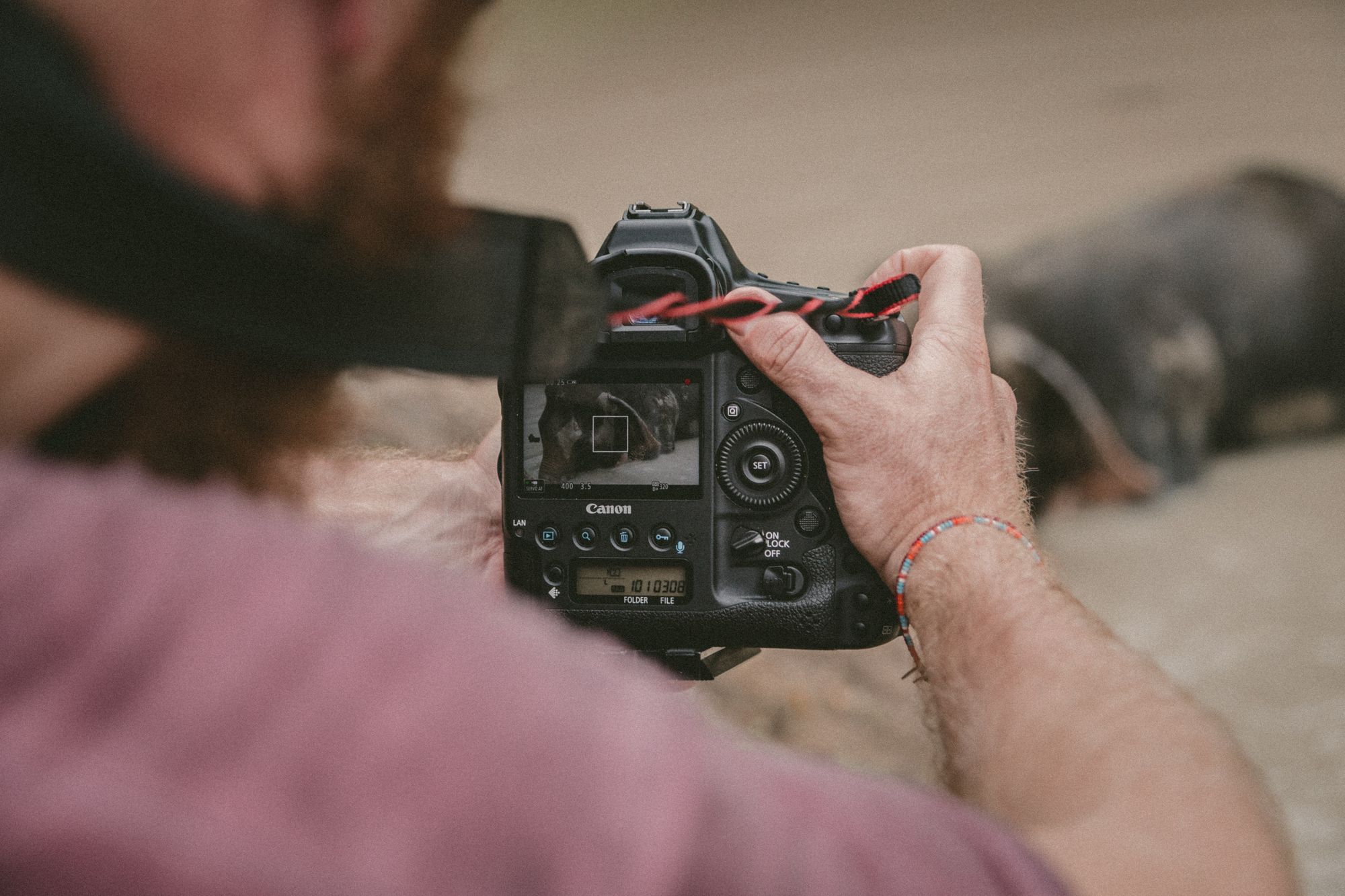 What are the travel vlog essentials to pack? Well, depends on your needs of course!
One thing to always keep in mind is portability. If you pack lightly or go out for a day of exploration, you don't want to be weighed down by a full camera bag with all the extra accessories.
A front-facing camera is great for vlogging too, and a wide enough focal length is a must!
Instead, you need to find what's your best travel vlog camera and top 3 lenses. Bring along a small, durable mic and maybe a gimbal, and you'll have all you need.
For lightweight and durable cameras, you can't really go wrong with a mirrorless. They're very versatile and come with a range of interchangeable lenses, where you can definitely find your favorites! Add a gimbal to minimize camera shake, which can make or break your footage.
If you're very active and always on the go, maybe an action cam or a 360 camera could come in handy too! They fit in your pocket so you can pull them out as needed.
While every vlogger has their own preferences, the Sony ZV-1 is a compact made specifically with beginners in mind. The Sony a6600 is excellent in low-light and comes with great in-body image stabilization. The Fujifilm X-S10 is a bit more advanced but it's great value for its price and it handles great. If you want to learn more about the best vlogging cameras, read on.
3. Create your first travel vlog
It's time! Hop on a plane, train or boat and pack your equipment.
It might make sense for you to define a story arc before you actually start filming. Knowing what events or locations will take the main stage of your vlog can help set the pace and know how much to record. But if you're the type to just go with the flow, that can work as well!
Get filming and put yourself out there. A vlog is meant to be personal. If you want the audience to connect with you, be friendly and open while staying authentic to yourself.
4. Edit
Editing your video is where you'll make sure to give your vlog a consistent flow. You don't need to be an expert to get started, but it might be worth checking out some travel vlog editing courses, like these ones on Skillshare.
Add some upbeat copyright-free music to keep up the energy through the travel adventures and set the right tone. Make sure you include brand promos, like your logo and end with a Call To Action, such as "Please like and subscribe!" It's simple, yet effective.
5. Publish and promote
Over time, as you build up a following, it definitely makes sense to cross-promote new travel videos on all your social media!
You can also reach new viewers by collaborating with other creators while building a network and having fun! Interacting with your fans in the comments and addressing them directly will also
Create thematic playlists that viewers can binge before deciding to subscribe! Grouping all videos from your South Asian road trip makes logical sense and encourages viewers to keep watching.
Growing your audience 101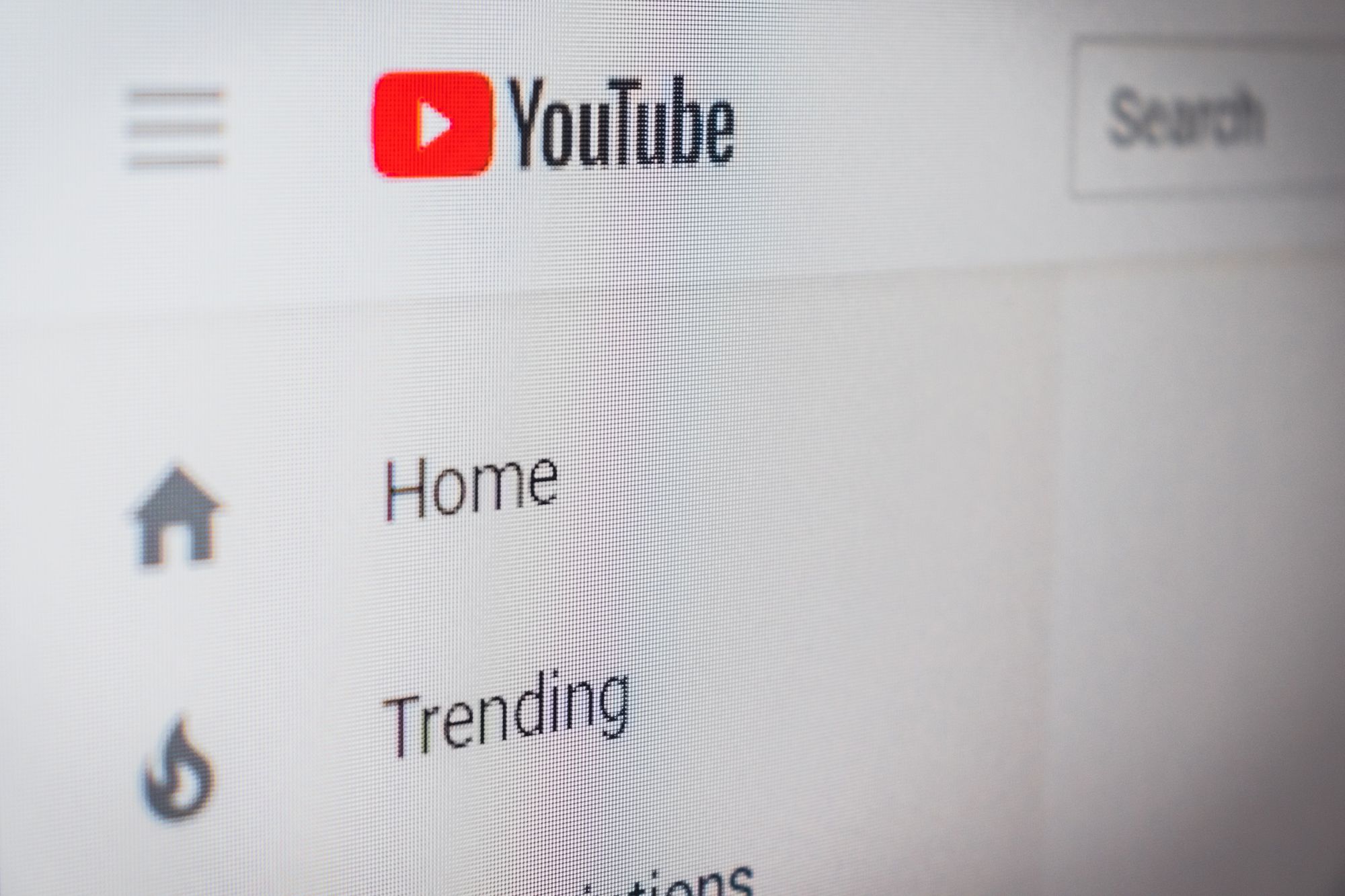 If you wanna be the next Louis Cole or Matthew Karsten, you'll have to build and grow an engaged audience. Having passion and wanderlust is a necessary first step, but the following tips will help you get better and enter the ranks of polished, professional travel vloggers.
Consistency
You might find it boring to hear this over and over again, but consistency is really a must if you want to make it as a content creator.
Especially in the beginning, you can expect no or marginal gains. You have to keep at it every day to let more and more people discover your channel. Creating genuinely good content will pay off in the long run. If the rise to fame would be easy, a lot more people would be doing it.
Keep learning
The beauty of technology and various online platforms is that anyone can pick up a camera and start vlogging. But make no mistake, there's always more to learn!
With time and experience, you'll find your own vlogging style, get better at recording and editing, and learn what sort of promotion works best for you.
Never be afraid to do your research about your destination either. As a well-informed traveler you won't miss out on any local staples and you're a lot less likely to commit cultural faux pas as well.
Set an upload schedule
... and commit to it! Like in everyday life, no one likes to be let down when promises were made. Aim to upload vlogs 2-3x a week or even daily for rapid growth.
Make sure you don't disappoint your subscribers by disappearing without a warning - but don't be afraid to take a break when you need to either. Clear communication goes a long way.
Shot variety
If you've done your research and scoped out the competition, you'll find that most successful vloggers include more than a few different kinds of shots in their videos.
Keep your audience entertained! Open with a good establishing shot, have proper close-ups of mouthwatering food or stunning decoration or throw in a drone wide shot to show off the sun setting over the cliffs.
Use movement and a range of angles to bring some spice and variety. If you want to learn more, check out our comprehensive camera angles 101.
Keep your videos short
Or at least don't drag them out to be longer than they need to be. Short and sweet is the way to go, especially if you consider the average adult's attention span.
If you have entertaining content to fill out 20 minutes, great for you! Rules are meant to be broken. However, as a general guideline always ask yourself: would viewers spend the time to watch my whole video, or are there parts I could cut shorter?
Travel vlog types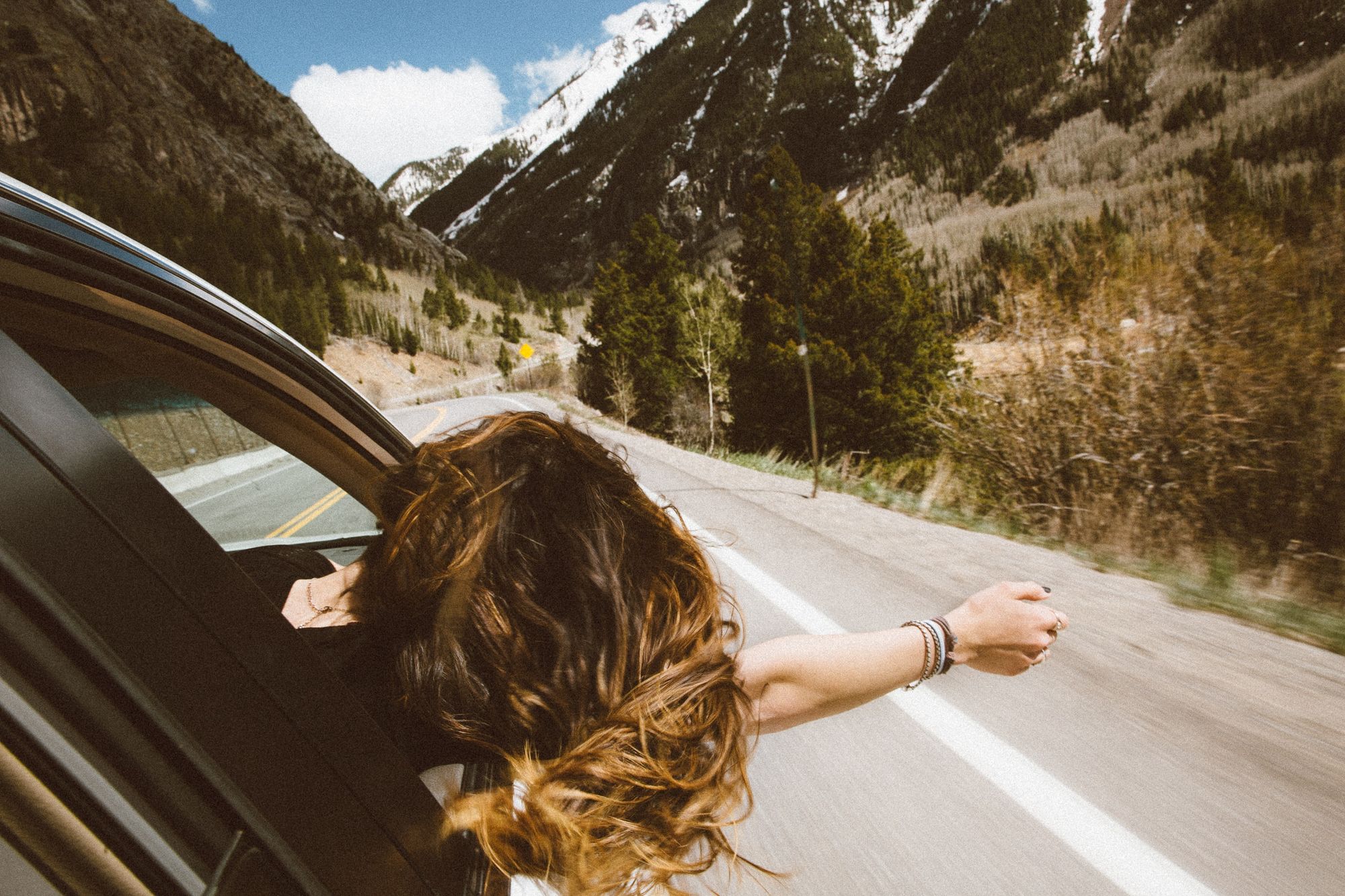 While it's not necessary to pigeonhole yourself into just one thing, it helps a lot with the narrative thread if you pick a type of travel vlogging to focus on. This will also make it clear for your subscribers what to expect, and in return, they'll likely stay with you on your travel adventures.
Depending on your trip, you might want to focus on solo, family travel or couple travel vlogs. You can even involve the locals! Whether you focus on down-to-earth road trips, travel tips or culinary gems, lean into your style and make it your own. It will help you stand out in the vast content type options.
Your tone of voice can also vary depending on your style. Do you want to be entertaining, informational or educational? Find your brand and stick to it to build a loyal following.
Best travel vloggers
If you're in need of inspiration, learning from the best travel vloggers on YouTube seems like a great idea!
You can't go wrong starting with creators like Fun for Louis, Ben Brown or
Fearless & Far.
Closing thoughts
Do you feel ready to get started? Hopefully, this guide provided you the info and inspo needed to take the first steps on your travel vlogging journey.
If you want to learn more, we have plenty of articles to teach you about travel filmmaking, or the best vlogging camera.
Buy your tickets, bring your A-game and enjoy your travels!
About the instructor
Tom Norman
Videographer
London, United Kingdom
Thomas Alex Norman is a professional filmmaker, YouTuber, and musician. He regularly posts videos about travel filmmaking, editing, gear, and more.
Popular listings for rentals