Vlogging 101 – All You Need to Know to Get Started in 2022
What is vlogging?
Vlogging is essentially blogging in a video format, often shared on different video-sharing platforms like YouTube. Vlogs are one of the most popular forms of entertainment, but besides being fun they can also be educational, emotional and build a sense of community. The big difference between vlogs and other types of video is that a vlog usually revolves around the creator.
Did you know?
The first video ever shared on YouTube was a vlog! The site's co-founder Jawed Karim uploaded "Me at the zoo" as the first-ever clip on the platform, and thereby, arguably, became the first vlogger in April 2005.
Types of vlogs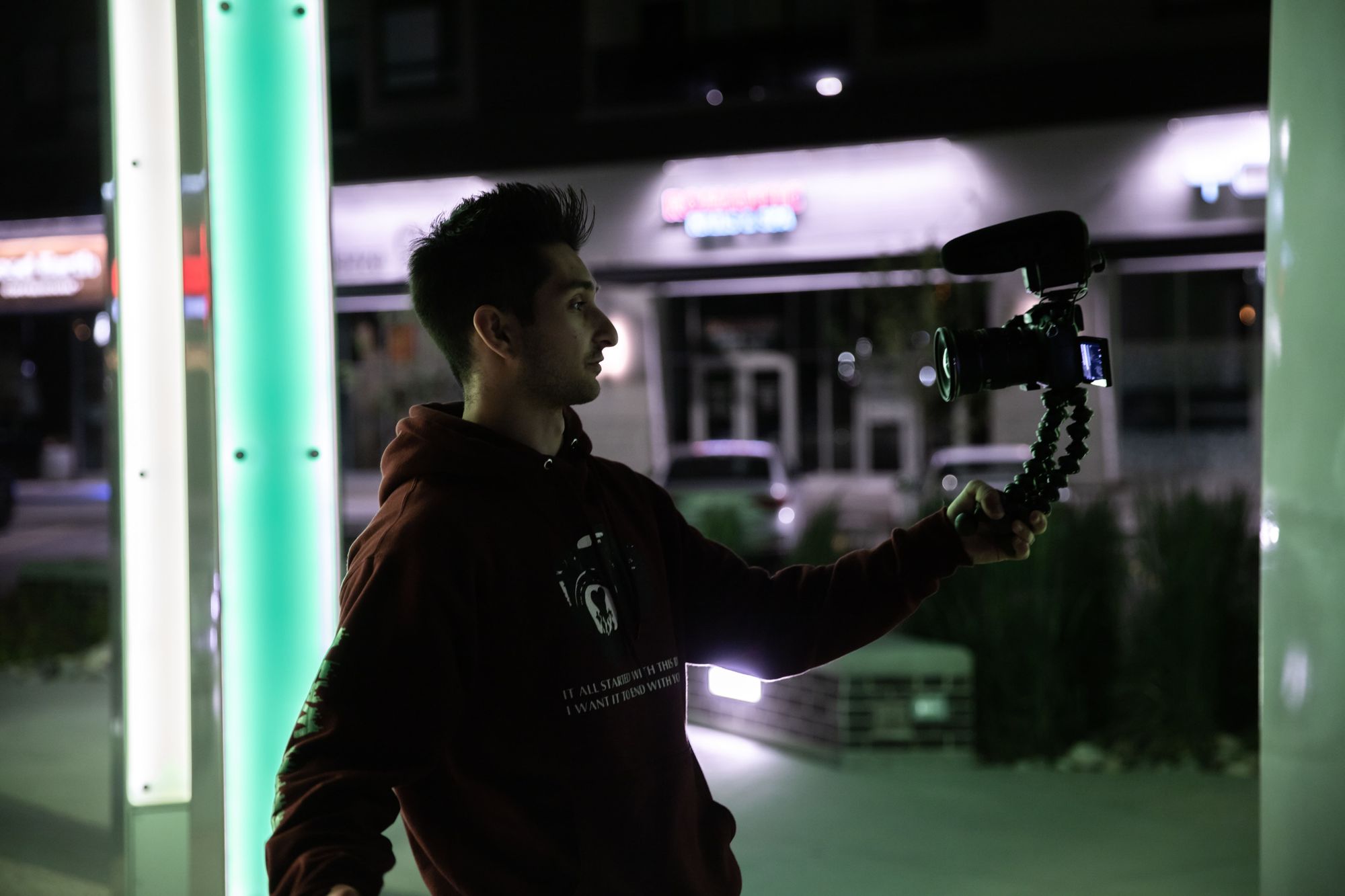 Vlogs can easily be broken down into two categories, stationary or in-motion, also known as "talking-head" and "follow me around" vlogs.
Talking-head videos are where the camera is set on a tripod and the vlogger talks directly into it. This could include make-up tutorials or storytime videos. "Follow me around" is vlogs follow the creators around in different locations, which is what you'd see with travel vlogging.
How to start a vlog
In order to start a successful vlog, you need to go through the following steps:
Decide on a video-sharing platform
Get a vlogging setup
Find your niche and story
Vlog!
Grow your audience
Let's walk through these steps with this article, and you might become the next big vlogger!
Video-sharing platforms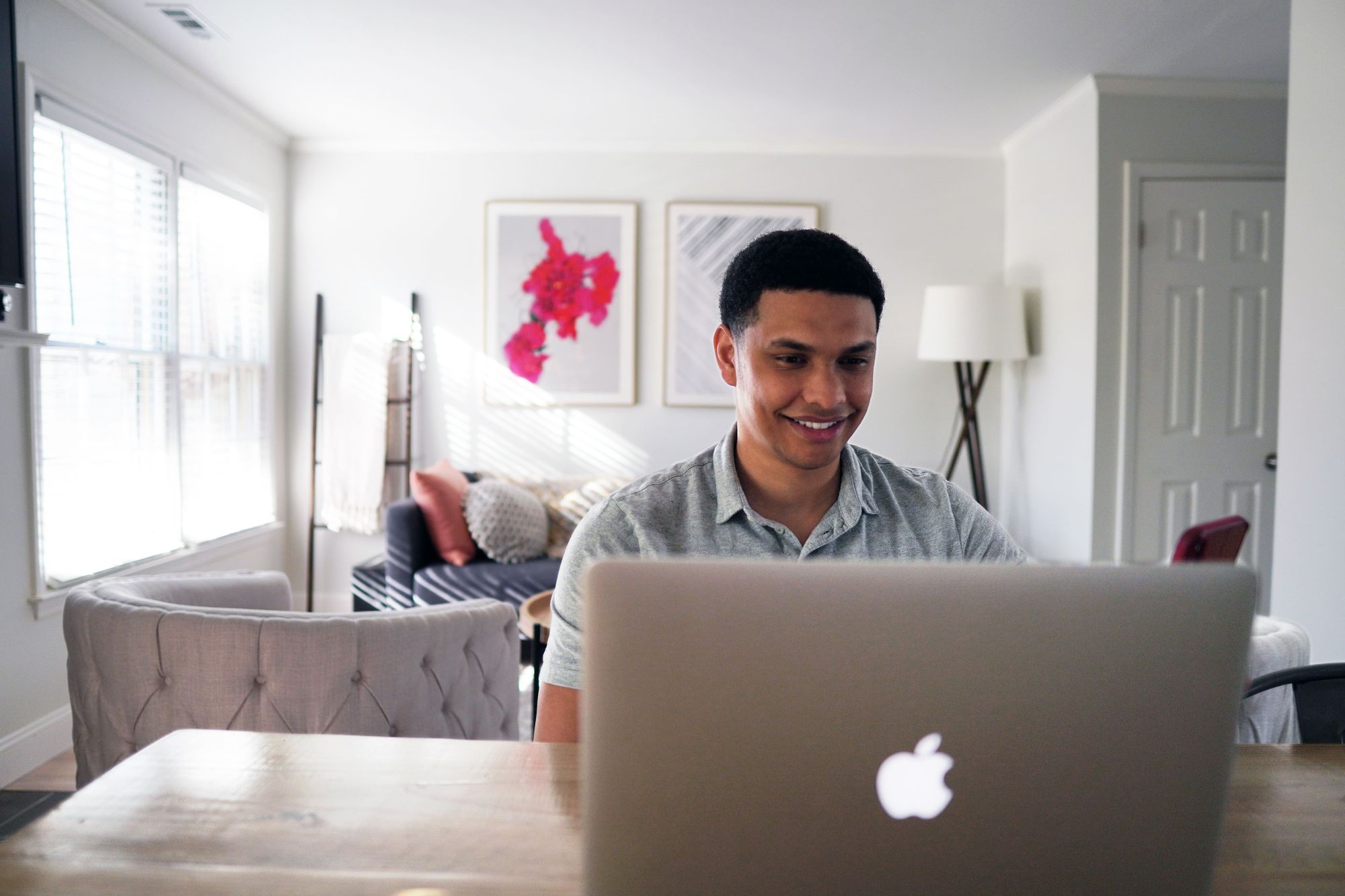 When it comes to user-generated video content, YouTube is yet to be dethroned. But it's far from the only platform to consider!
Twitch, Vimeo, and Instagram are growing their video consumer audience, and they might be different from the YouTube crowd. Even Facebook and Flickr have some potential when it comes to reaching a greater audience base, or trying out different formats.
How to come up with a story for your vlogs
Before you get started, it's important to sit down and consider what direction you want to take your vlog in.
It's great to be spontaneous and you must be authentic to make it as a vlogger. It's still important to have a vision though! Image your ideal channel 6 months from now. Try to answer the following questions:
What will you do in your vlogs? What type of vlogs will you record? Will you introduce guests? Shoot from one location, or sometimes be on the go?
How will you talk to my viewers? Do you want to be funny, real, or always diplomatic? How personal do you want to get with your audience? Will you create family-friendly content?
How often will you upload? Can you commit to a rigorous schedule? How many hours a month/week/day can you invest in your vlogging career?
For viewers to fall in love with your content, they need to understand who you are. Consistency is key!
Viewers subscribe to channels that provide the high-quality content they've grown to expect. If you're too messy in your approach, you'll leave your audience confused. To build loyal, engaged viewers, you have to create reliably familiar content, with exceptions of course.
Find a niche and deliver value
If you find it hard to win over a big audience fast, you're not alone. The easiest way to get started is to find a niche topic that your viewers would like to hear about!
Your niche could be a hobby, interest, profession, or even a lifestyle! Daily vlogs can still have overarching topics, like a focus on cooking, home improvement, family life, stories from school... the list is endless.
If you find something you're passionate about, it will shine through the screen. Aim to provide value in every vlog. This can be in the form of entertainment, knowledge, or a sense of belonging. Don't talk aimlessly just for the sake of talking. The viewers need to feel like it's worth spending their time watching you.
What you need to start vlogging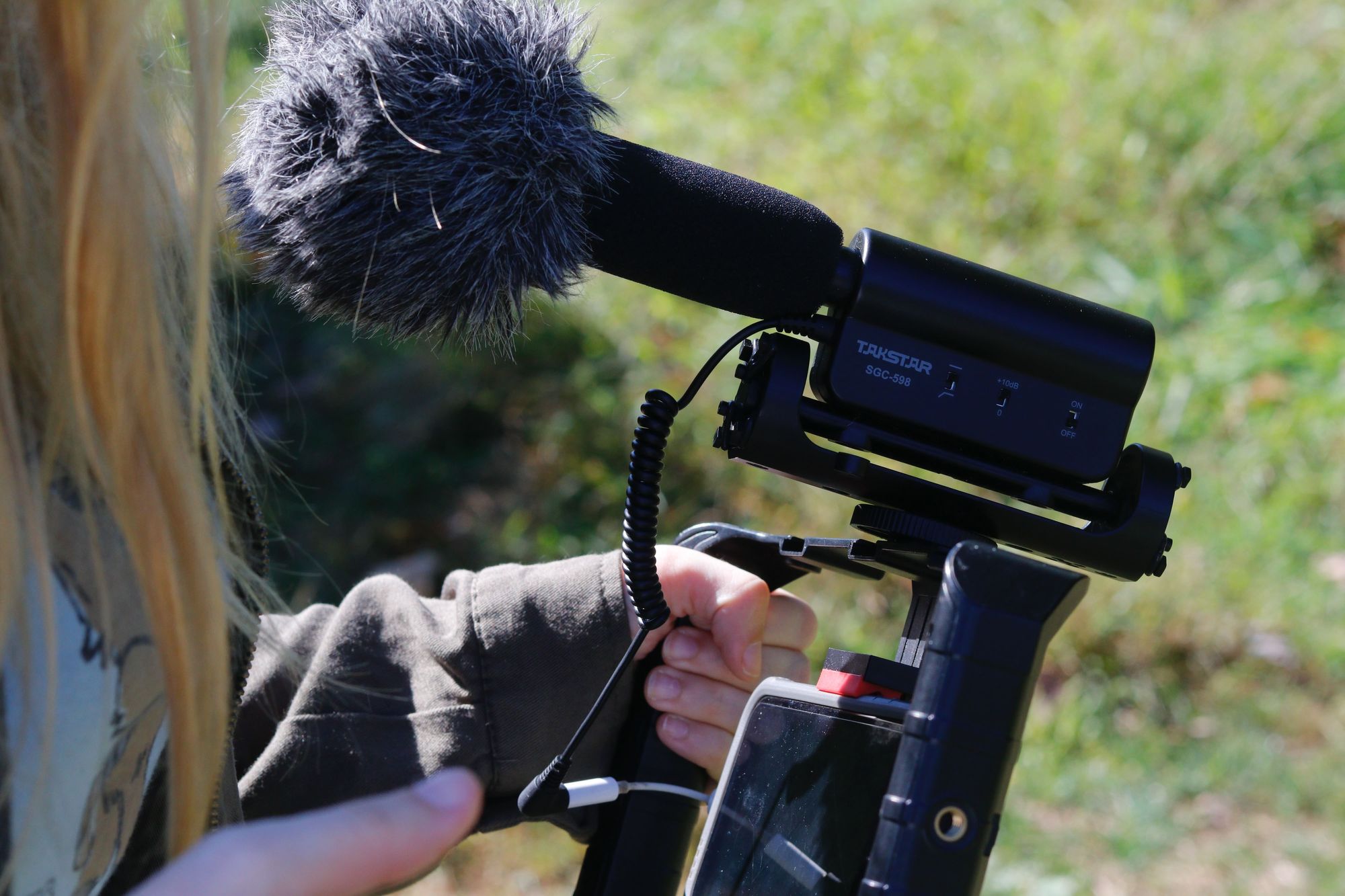 You really don't need that much! You can get a basic setup with fairly limited investment, and think about improving your gear when you're more skilled, more invested, or making money off of your vlogs. No matter your circumstances, to get started you'll probably need:
A camera
While recent smartphones can provide excellent video quality in a pinch, cameras still tend to outperform them in terms of manual controls and definitely sound.
Read about the best vlogging cameras and find what works for you.
Tripod
Viewers in 2022 have no patience for camera shake. Tripods are affordable and easy to use, so you should get one too.
Microphone
Crisp audio is a must. If you plan to do any talking, the easiest way to record is with an external microphone attached to the hot shoe of your camera.
Syncing your sound in post-production might take some practice to master, but it's very well worth it.
Lighting
How much equipment you'll need for lighting depends on your surroundings.
You might want to follow a classic 3-point lighting setup, with a key light, fill light, and back light. Don't worry! You don't even have to buy or rent professional lighting equipment necessarily.
You can leverage the things around you, desk lamps, natural light or buy cheap, energy-efficient LED board lights. If you want to zhuzh things up, consider a ring light for that beauty look!
If you have a setup facing big windows, and record at times where there's soft, natural lighting, consider yourself very lucky! Even then it might be worth getting a fill light or reflector to get that polished, professional look. If you want to achieve a cinematic look, learn more about film lighting.
How to vlog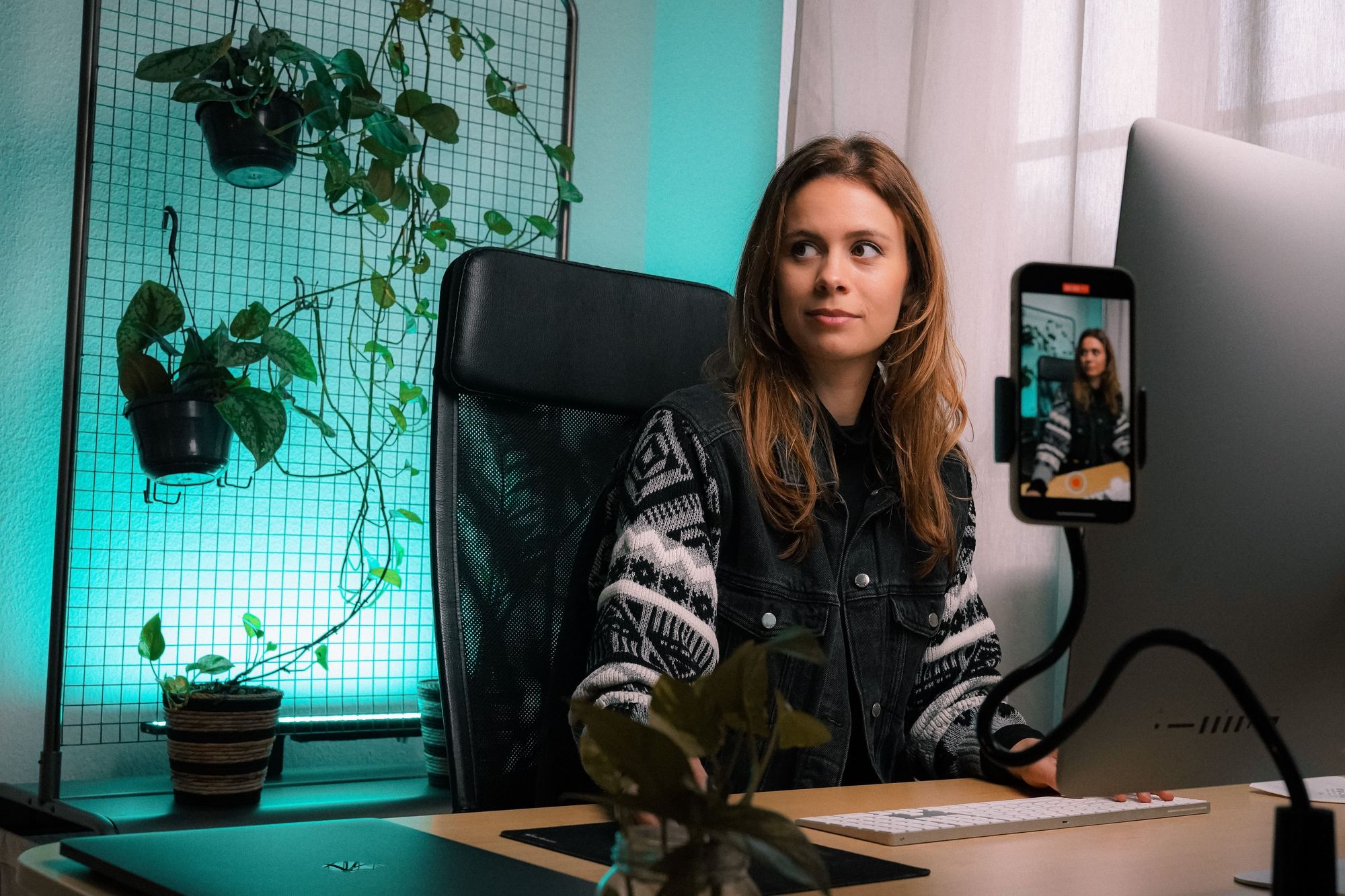 The camera's rolling? Ready? Action!
When the time comes to start filming, you'll want to feel fresh, ready, and energized. Take time to develop a ritual before turning on the camera, have a nice cup of coffee, and run through the outline of the vlog you've planned.
If you have little to no experience in front of the camera, don't rush yourself. It might take a while to become comfortable speaking to the camera, so don't be afraid to keep trying! Early on, some days might be difficult, but don't let that scare you away. Even the best vloggers had to start somewhere. Try to articulate clearly, and maintain eye contact with the camera for most of your video. For a professional look, make use of filmmaking basics – what is a vlog if not a short film where you are the star? Keep your head up and remember, it will get easier with practice.
When addressing your audience, stay true to yourself. You don't want to pretend to be someone else and come across fake. Still, being tired and shy usually doesn't translate well on camera. Be you on your best day, and people will connect with your personality.
Brand yourself consistently. Having a logo and a channel banner is a great start to do this visually, but you should think about branding while you're recording too. Many vloggers have catchphrases for example! You can also create unique segments or returning characters that will become part of your persona.
Editing your vlog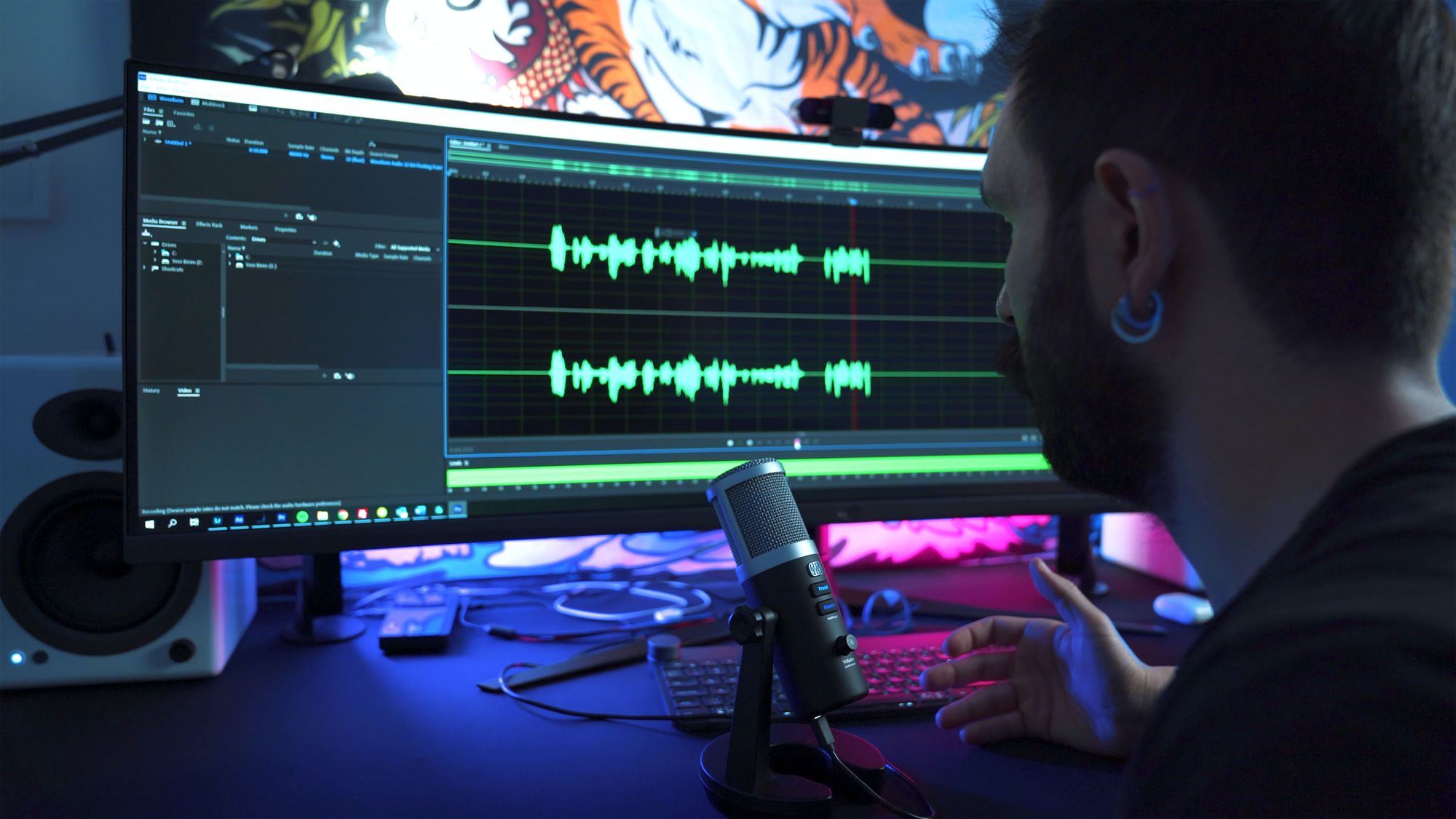 Editing, like most other skills, takes time to build. Don't get discouraged!
There's plenty of editing software you can use, some of them even free.
For Mac users, iMovie is either preinstalled or free to download on your device. Windows Movie Maker is a similar alternative for Windows users.
If you're reaching for a program with more features that is still simple to use, check out Adobe Premiere Elements or Pinnacle Studio.
If you're looking for more advanced software, take a look at Apple Final Cut Pro, Adobe Premiere Pro, or Sony Vegas Pro.
Practice, practice, and don't be afraid to try new things.
Experiment with the order, pacing, and transitions of your footage until you find your style in editing, as much as you do with being in front of the camera. Make sure you use copyright-free music, if any, in your vlogs.
How to get views and build your audience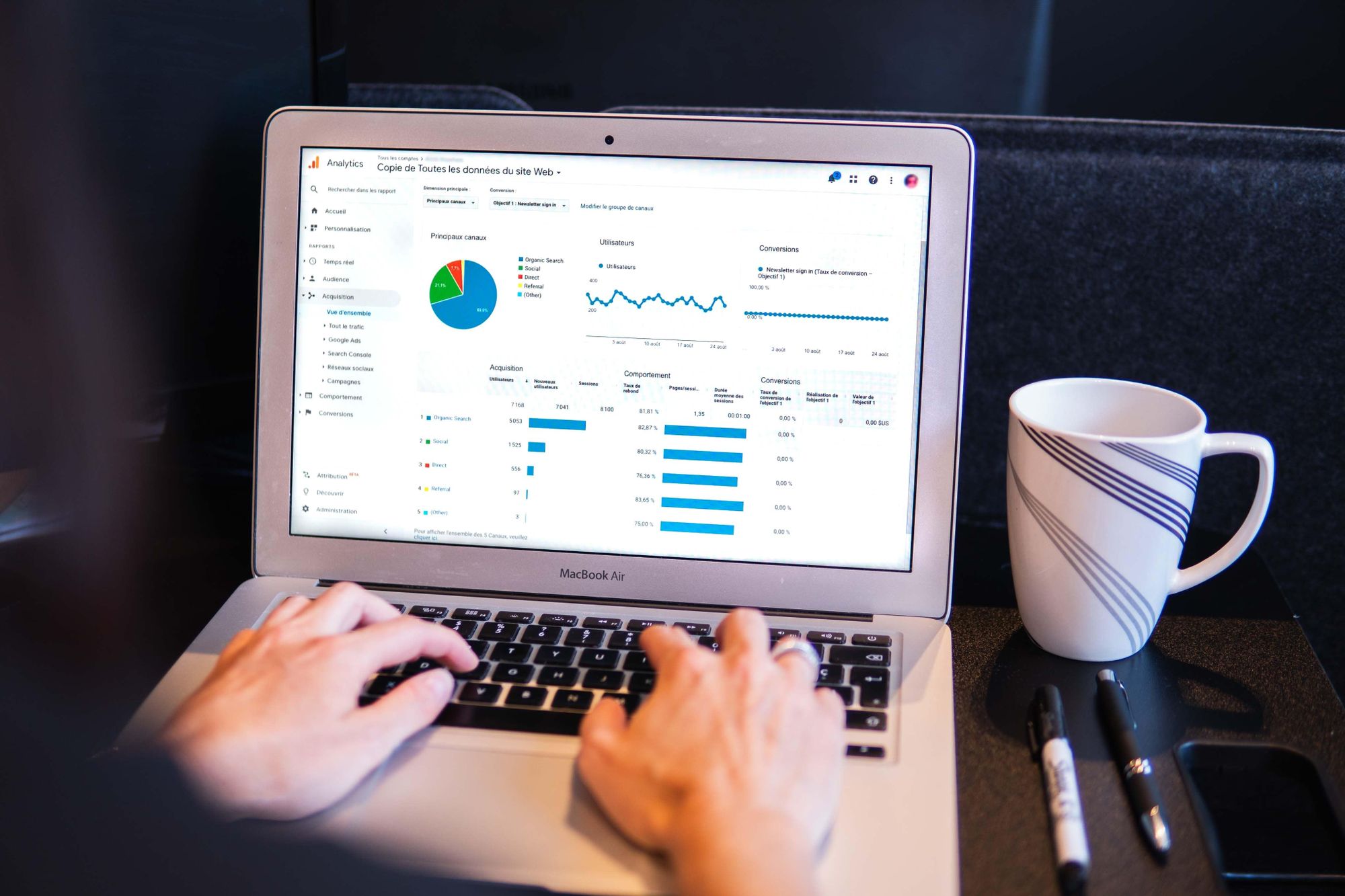 While building a sizeable channel takes time, effort, and consistency, there are definitely practices you can use to speed up the process. Here are the best practices for getting viewers and clicks to your latest video:
1. Create an awesome thumbnail
If you want people to pause and click when they're scrolling by your video, you have to catch their eyes first.
Creating an awesome thumbnail is the way you can do this. Messing around a bit in a photo editing software like Photoshop won't take you too much time, but it can make your vlog stand out among the rest, so it is highly recommended!
Bright colors, legible text, or even just your face with a pleasant or funny expression are the common tropes in the thumbnail competition, but you have to make it your own.
This is your chance to make a dazzling first impression, so don't squander it! Think about your image and brand, any colors or style that feels closer to you than others. Experiment with your edits until you find something that works!
Then go to your video manager and upload your custom thumbnail. The current image requirement is that your file is under 2MB, and the recommended size is 1280 x 720 pixels.
2. Tell YouTube what you're all about
That's right! YouTube, not just your viewers. I'm talking about YouTube SEO of course.
In the same way that Google tries to find the best result to every search query made, YouTube also analyses videos and search intent every time someone types "vlog" into the search bar and hits Enter to present the best content. Do you want to be that content?
Then you gotta work your YouTube SEO! First, you'll have to figure out what main keyword you want to rank for on every video. This is your main topic, like "moving to New York" or "holiday family time". You'll use this keyword and some variations in every relevant field.
Fill out the fields the platform prompts you to! Have your title start with your keyword, or at least include it early on. Write a description that is to the point and outlines the main topics of your video. If you're hitting multiple points, mention them all in the description. Don't forget to add tags too!
3. Ask viewers to watch more and subscribe
It might seem on the nose, but there is a reason why most successful YouTubers ask for engagement at the end of their videos. The reason is: it works!
Building your subscriber base is the way forward if you want to get your vlogs out there and have a loyal fanbase.
End screens are an excellent tool for this! In the last 15 seconds of your video, you can feature end screens that can include the subscribe button or other videos to watch. Here, you can pick specific vlogs or let YouTube do its magic. Experiment with these!
You can find end screens in your YouTube Studio>Content>Add element.
4. Interact with your audience
This one is a must, especially if you're starting out with a small channel. Every like, comment, and share is key, so make sure you engage your audience!
Ask questions in your vlogs, reply to comments, and on social media. Collaborate with other creators and share content made by your viewers, with their permission, of course.
A note on social media: leverage all the channels you have available to create your online brand. Encourage viewers to follow your socials and vice versa by including easy-to-access links in your profiles. Try to post different types of content depending on the platform! If you're just reposting the same 5 vlog snippets on Instagram, people might get annoyed and decide to unfollow.
5. Monitor your performance
How will you know if you're on the right track with your vlogs? With channel analytics of course!
Every major video-sharing platform has some sort of analytics tab where you can see a breakdown of your viewers' demographics. This can help chart the course of where your vlogs are headed and what topics could interest them.
You can also find a lot of data, like how long viewers usually watch a video, where they drop off, whether it's the first video they discovered on your channel, and more. Click around and learn more about your audience and performance, improve the things that work well and try to avoid the things that don't.
How to make money while vlogging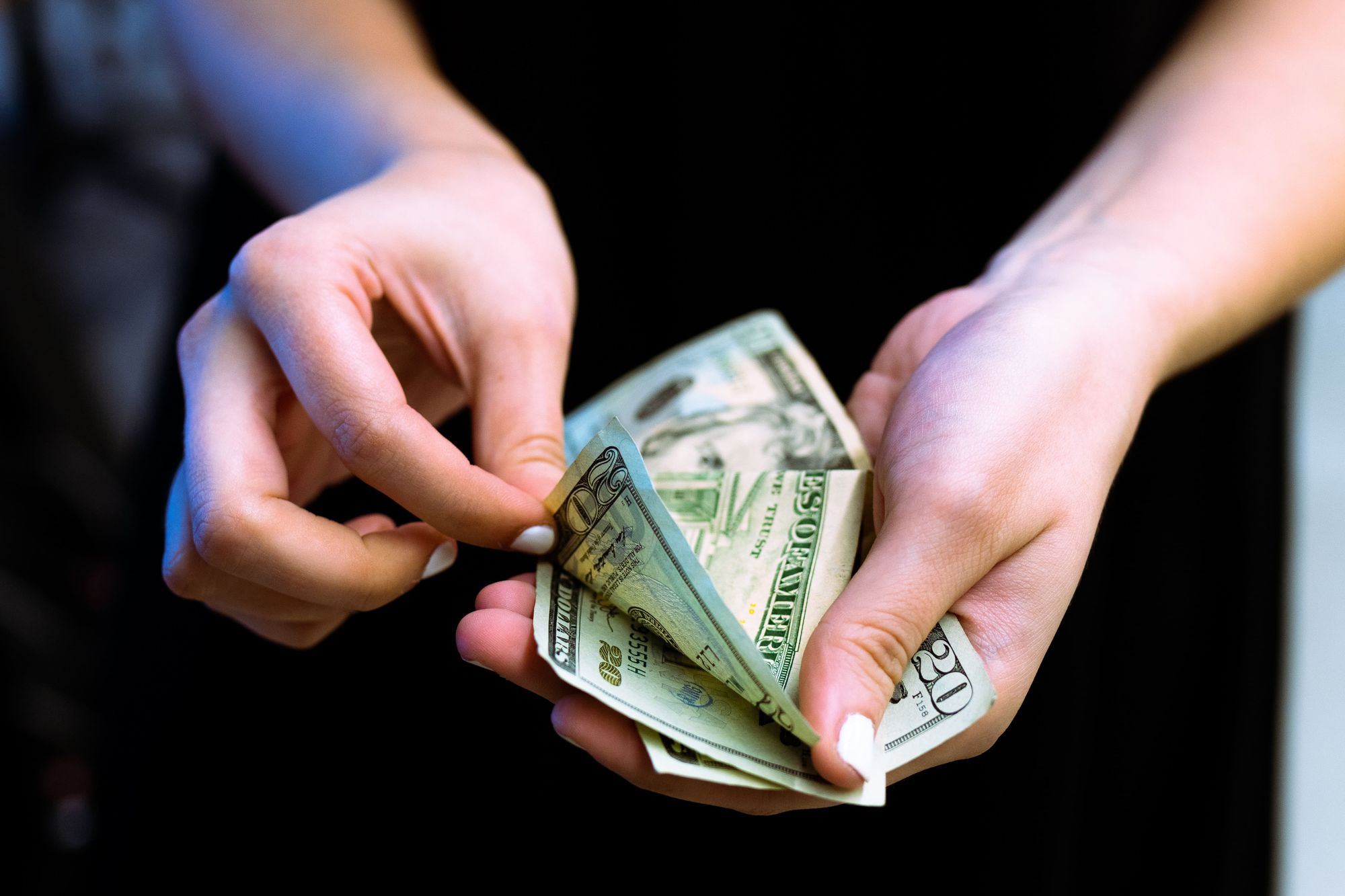 Making money as a vlogger gets a lot easier when you actually have an established audience. When it's time to turn vlogging into a revenue stream, you can do this via ads, affiliate partnerships, and sponsored videos.
Ads will be displayed on your platform if you monetize it and connect it to your AdSense account. The average pay per thousand viewers is fairly low though, around 3 dollars, and you won't receive a 100% of that either.
Affiliate partnerships are collaborations between vloggers and brands. It's essentially an agreement that the content creator will promote the business or products, usually offering a discount for new buyers. Every time a viewer makes a purchase with their specific discount code, the vlogger gets a percentage of the sale.
Sponsored videos are paid for by bigger brands, and they're usually the most profitable. It's difficult to get bigger brands to sponsor you, so you'll likely need a bigger follower base.
If you're ready to dive in, find the best vlogging camera for you. Set up your profile, learn how to brand yourself, start creating content and become the next big vlogger. Good luck and happy filming!
How do I start a vlog?
All you need to do is decide on a platform, get vlogging gear and come up with a story to tell. Then you're ready to get vlogging!
How can I make money by vlogging?
You can make money as a vlogger through video ads, affiliate partnerships or creating sponsored content.
Do I need expensive equipment to start a vlog?
No. Sometimes even a good quality smartphone could be enough. Otherwise, all you need is a camera, a tripod, and an external microphone to get started. You can even rent them at Wedio to save money!