26 Videographers in London You Should Know in 2023
Videographers record various events. These events might include interviews, conferences, or weddings.
Typically, they work as a one-person show and handle all lighting, editing, and arrangement themselves. They work hard to capture candid moments as they unfold because they rarely have a chance for retakes.
Want to become a videographer yourself? Learn everything you need to know on what is means to produce a video.
London is buzzing with creatives. Check out our lists of 7 Best Female Filmmakers in London and 21 London TikTok Influencers. Here's our list of 27 videographers in London you should check out.
1. Michael Gray
Michael Gray from Mike Visuals is a young content creator who calls London  home, even though he's constantly on the move traveling the world.
His passion and talent for videography allowed him to work with amazing brands to create content that promotes tourism and various beautiful destinations.
He shares his experiences with the local culture and more on YouTube and his Instagram.
Find these and more on Mike's website: https://mikevisuals.com/
2. Kaì Song
Kaì Song is the founder of Kaì Creative, a creative team specializing in promotional and corporate video and motion graphics.
Their passionate work with events all over the UK, Europe, and even the US and Asia has helped countless businesses with their promotion and brand identity.
Kaì also has a successful YouTube channel that shares filmmaker tips, film gear advice, and much more!
What makes your style unique?
I feel like my particular style is an amalgamation of corporate video that I have be moulded into using over the years as well as trying out different things from influencers on YouTube. It's an evolutionary process and it really is a case of trying things out and seeing what works and what doesn't, some things stick and others fade away.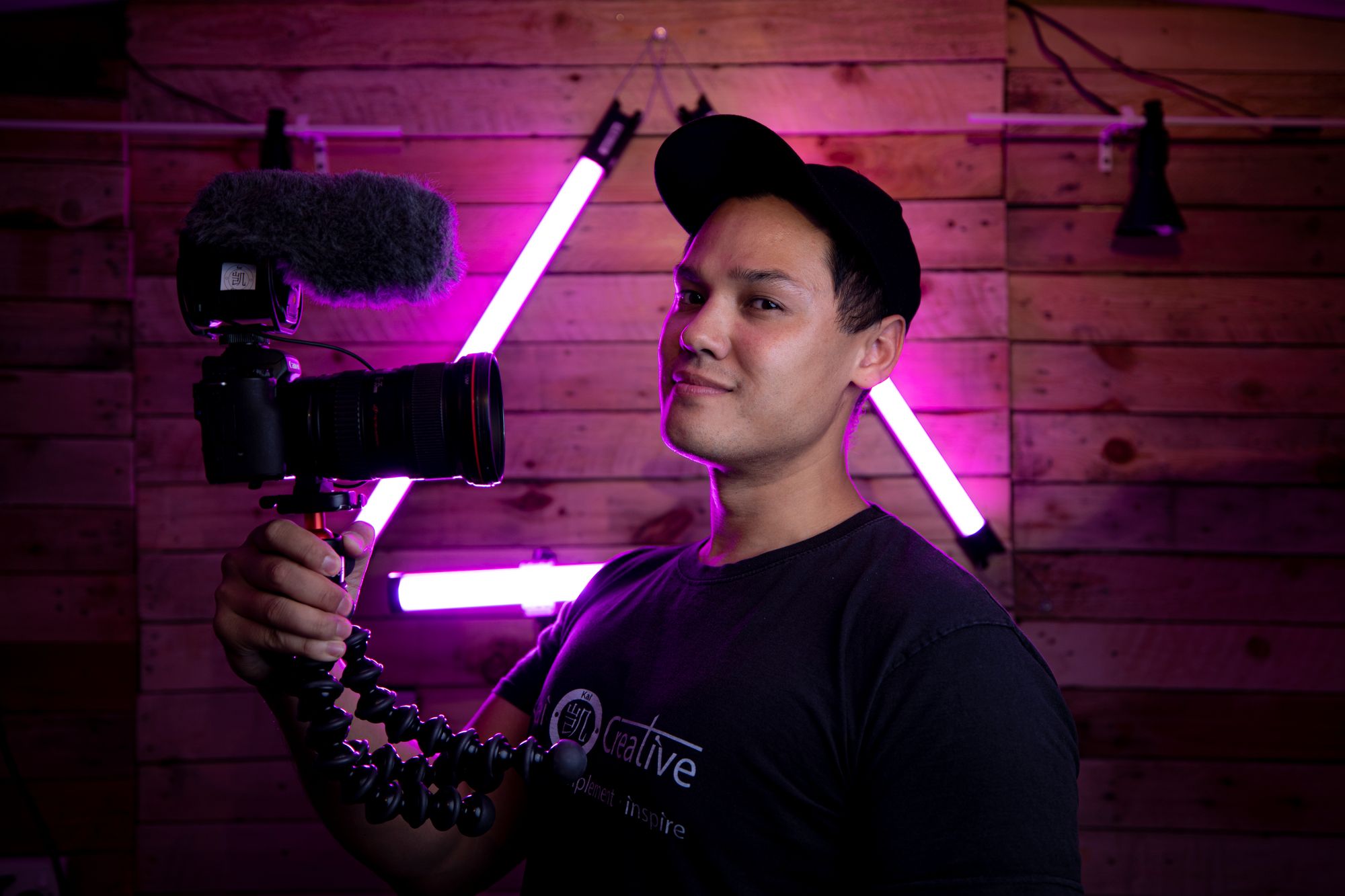 How did you get started with videography?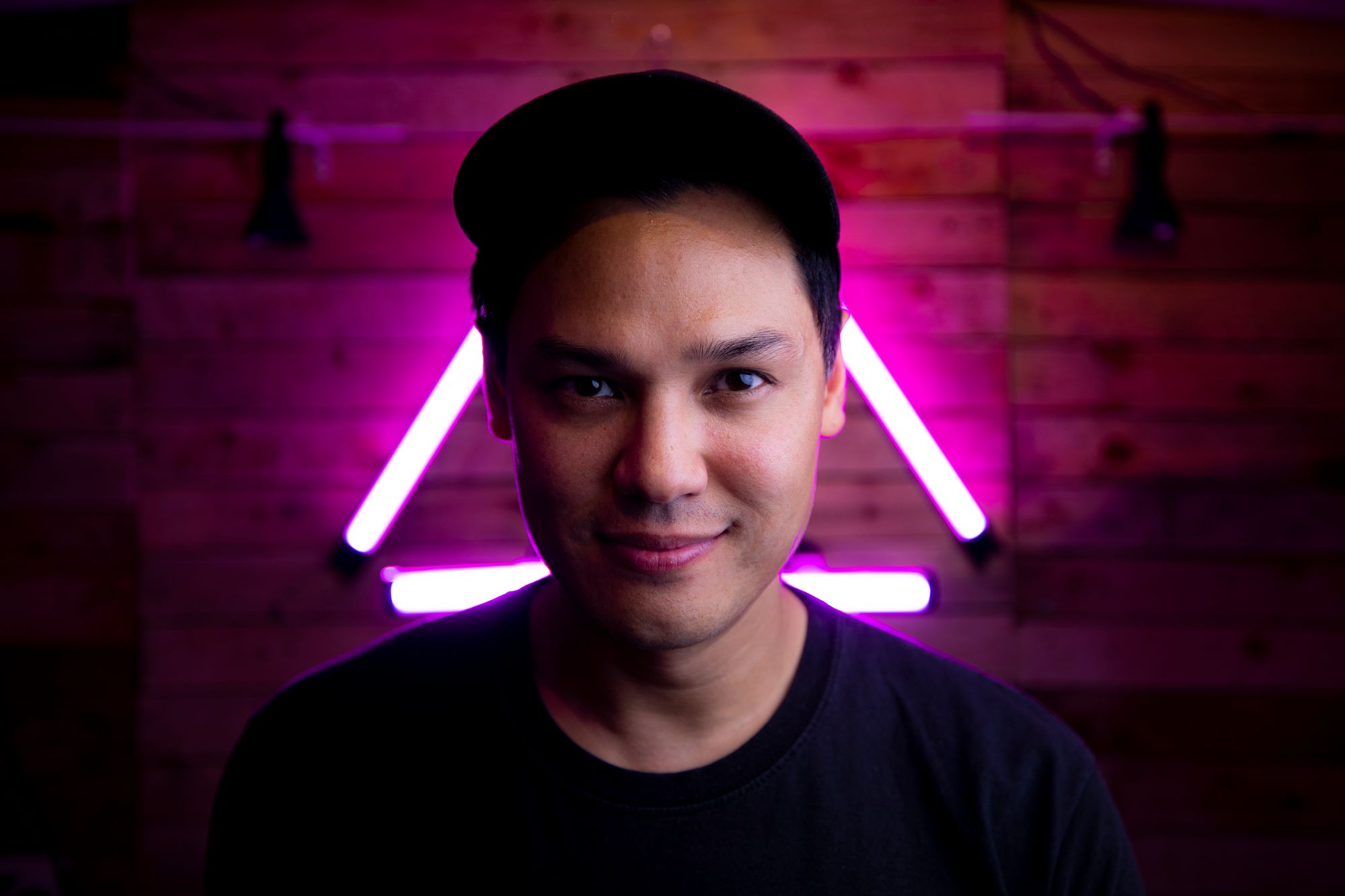 Find Kaì's work at:
3. Ali Kubba
Freelance director, filmmaker, and videographer Ali Kubba spends his time between London and Dubai doing commercial work for television and social media.
His dedication and professionalism shine through his work. He already impressed clients like Panasonic, Foot Locker, and Hermès.
Find Ali's work here: https://alikubba.com
4. Keenan Lam
London-based Keenan Lam created captivating branded videos for Xbox's Cloud Gaming Campaign or filmed triathlons for Gymshark, amongst others!
His short film "ASCEND" for the Panasonic Lumix S5 pushes both the camera and its subject to the limit as Keenan follows climber Tom Garner on his bouldering trip in the Peak District.
Find the short film, his work, and more: https://keenanlam.com/
5. Kimmie Hoo
Kimmie Hoo photographer and digital artist also established herself as a videographer through her excellent campaign and event videos.
Through Fault Magazine she got to work with artists like Adam Lambert and Mahalia, creating BTS footage from photoshoots.
Check out her creative edits and work at:

6. Khurum Khan
Khurum Khan's wedding photos and videos have that magical feel that so many engaged couples seek. His photos and video coverage of that special day create memories families can look back fondly on for years to come.
His travel videos on YouTube covering over a dozen countries are sure to get you packing your suitcase as soon as the pandemic allows it!
Looking to start your own YouTube journey? Check out our lists of best cameras for YouTube and vlogging.
Check out Khurum's work here:
7. Nadira Amrani
Nadira is a British-Algerian visual artist and videographer with an interest in exploring identity duality through surrealism.
This interest shines through her work as she showcases marginalized or underrepresented people in empowering poses, often relating to classical art and paintings.
Nadira worked with many art institutions besides her work with musicians and record labels.
Find her portfolio at:
8. Pav Guliani
Pav Guliani, a London-based filmmaker, and licensed drone pilot has a penchant for shooting social media content, travel, and corporate videos.
As a freelancer, he takes on projects worldwide besides his personal projects on his YouTube channel where he often shares insider tips and tricks on filmmaking.
How did I get started with videography?
"I started as an editor first and then started to learn how to shoot when I bought a camera with my friend. We then went on to start a successful video business together until 2018. Since then I have been a freelance shooter mostly working on many projects in London and abroad."
What makes my style unique?
"I try to look for ways that will allow me to make my videos flow as much as possible from scene to scene or location to location, usually through visual and audio transitions."
Get in contact with Pav or find more of his work at:
9. Gerard Puigmal
Gerard Puigmal DoP and camera operator works with an array of projects including drama, commercials, and documentaries.
He has experience with a wide range of roles as he's worked as a camera assistant, photographer, and gaffer as well.
See more about Gerard's projects:
Enjoying this list? See our other lists of 7 Best Female Filmmakers in London and 21 London TikTok Influencers.
10. Ailsa Vanessa Tapping
Ailsa Vanessa Tapping is a London-based commercial and music video producer who worked with prestigious brands like Bumble, Huawei, and Jaguar.
After getting a BA (Hons) in Digital Film Production, Ailsa worked with different production companies before going freelance.
Ailsa maintains an ethos to keep production quality always at the forefront. She works above and beyond demands to always create stunning results.
Check out Ailsa's work on her website: https://www.ailsavanessatapping.com/
11. The Unidentified Rocker
You've guessed it, his work is all about that rock&roll with a focus on video campaigns, short films, lookbooks, promotional films, or social media coverage. His passions include music, travel, and film.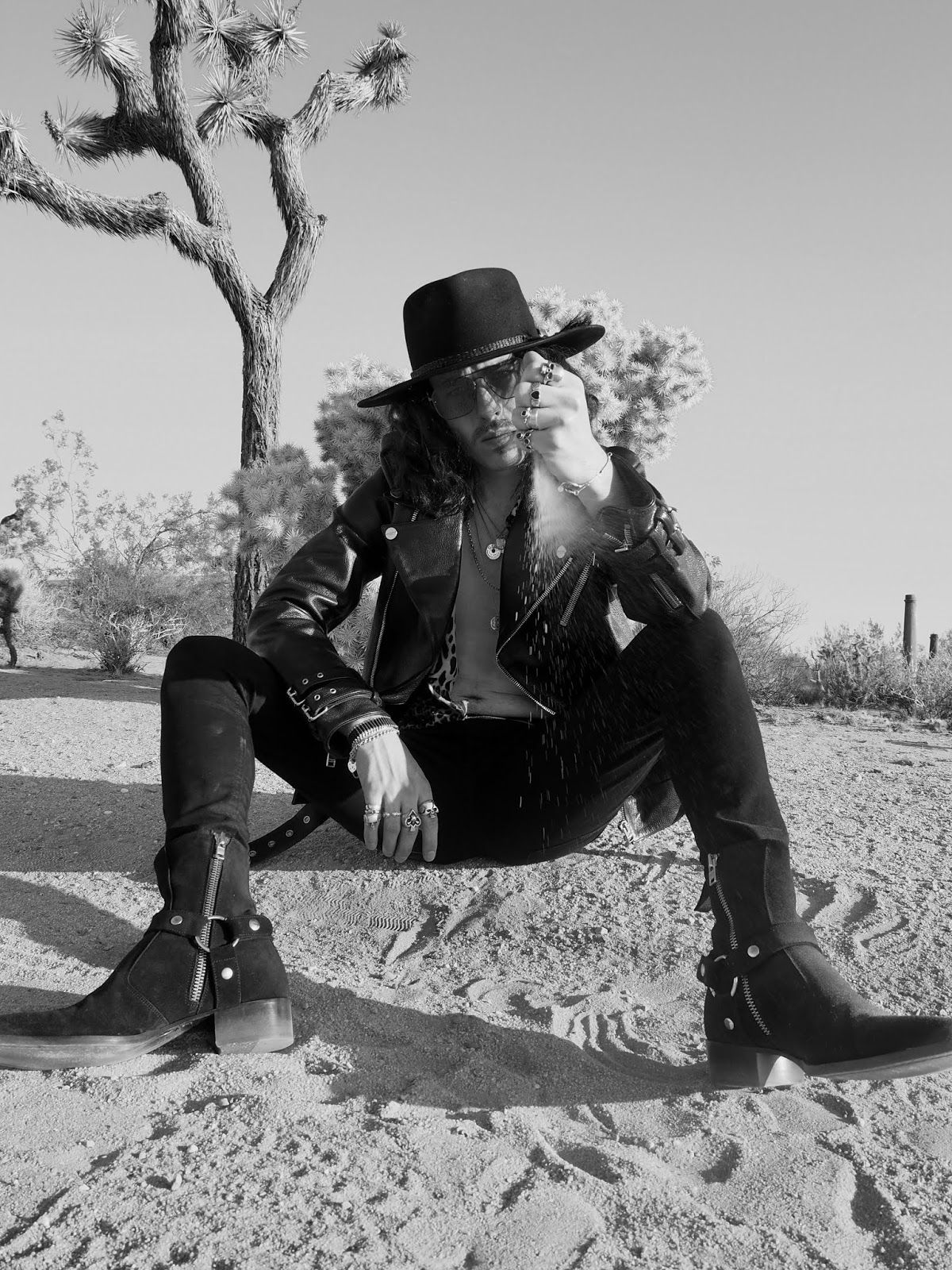 What is your videography style?
It's a lot like my own style, vintage, seventies rock & roll at its finest! Adding grains, effects, and capturing authentic, candid angles is what I do best. I'm confident in directing, as I know what it takes to be on both sides of the lens. I know what a brand wants to see and I know how to get the best out of a model.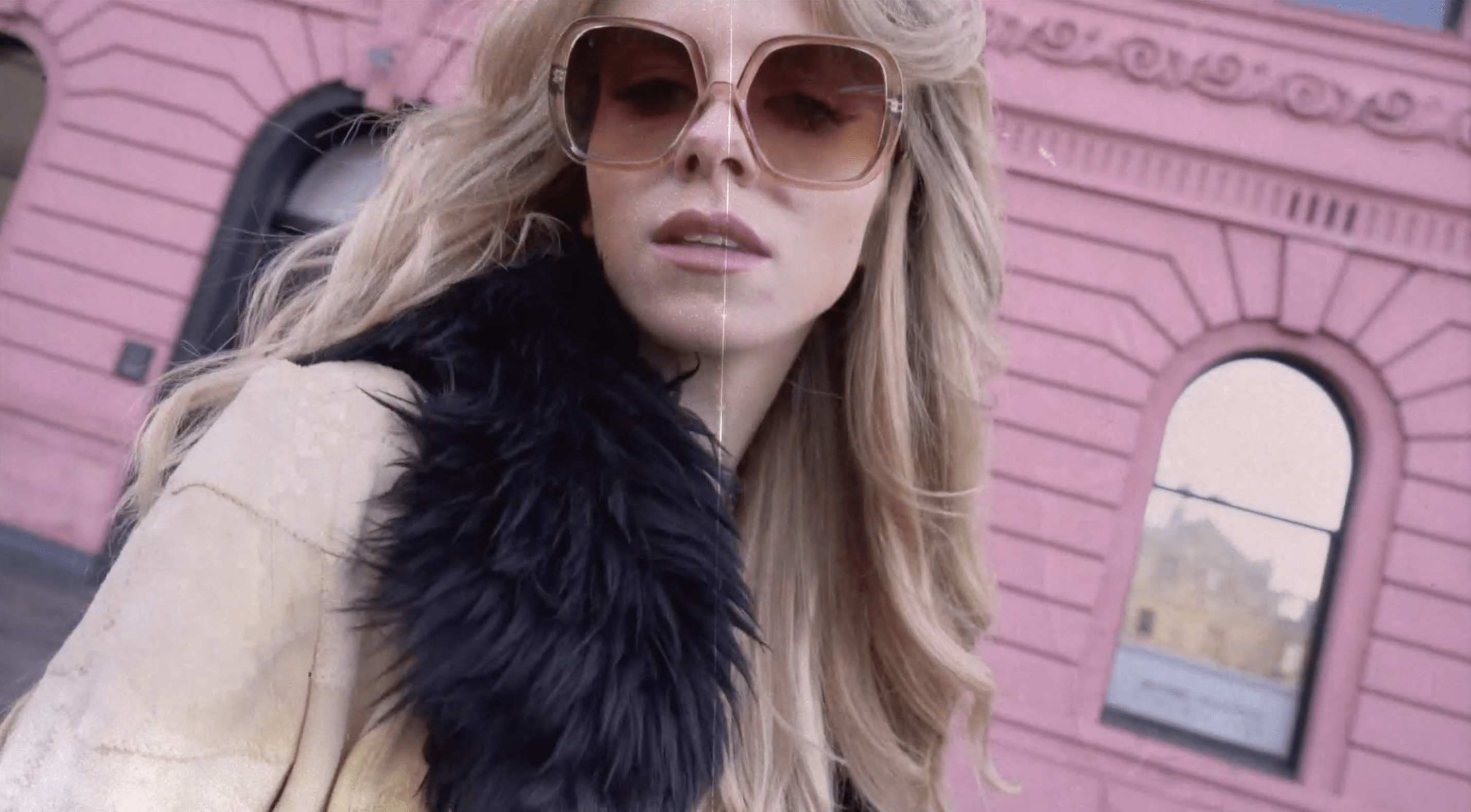 What inspires you as a videographer?
Old British Pathé footage of the '70s, vintage band tour films & music videos, as well as the creative community on Instagram. I always refer back to my storyboards but I do love a film with a touch of spontaneity to it. Sometimes going off plan is where the magic happens!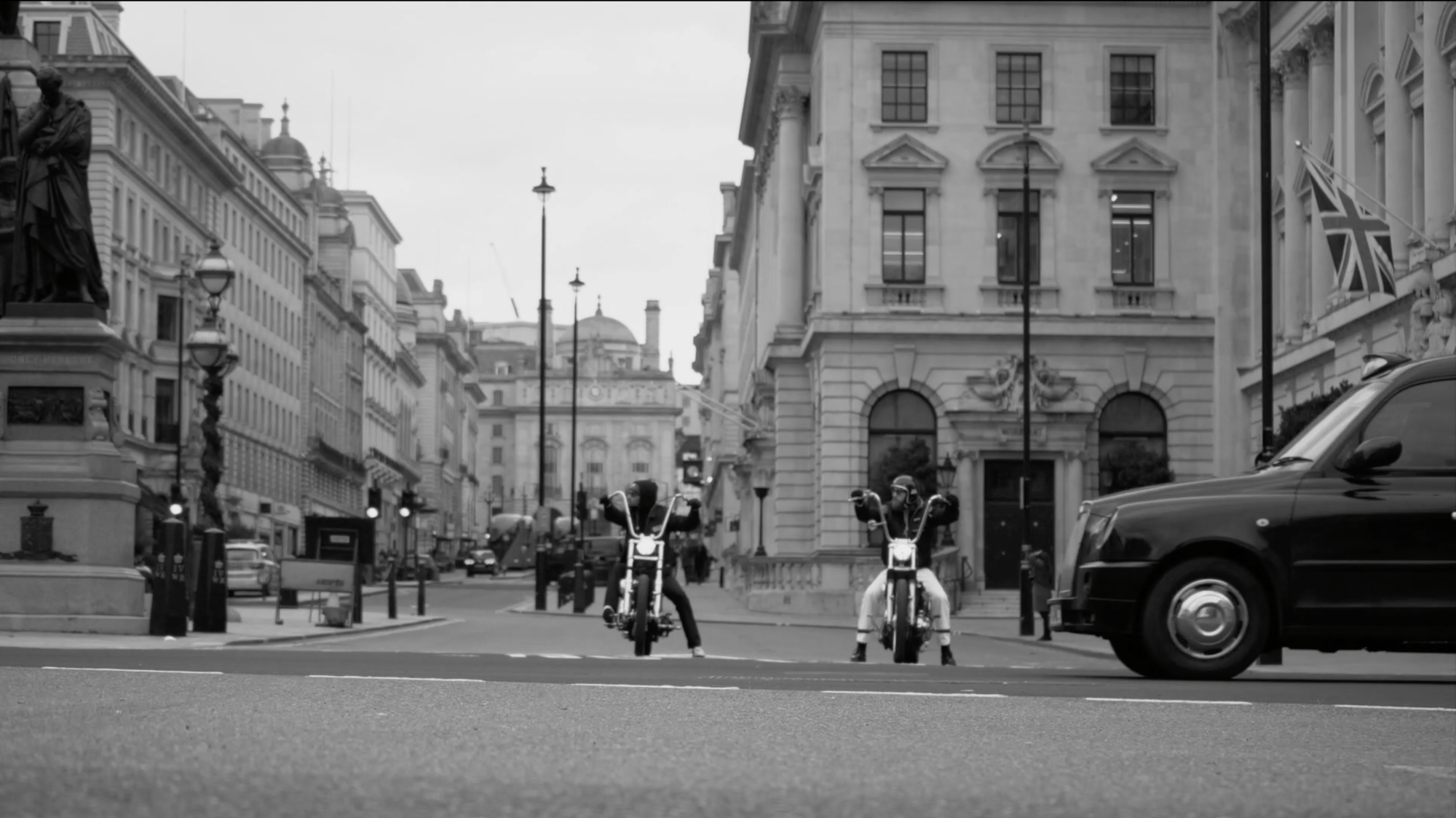 What do you feel are the key things to make a video perfect?
Making sure everyone on set feels comfortable and has great energy. I want everyone to feel as comfortable as possible, as this allows them to show their real personality on film. No matter what the conditions or what the day can throw at me, I go with the flow as I know I can turn it around to get the best edit possible.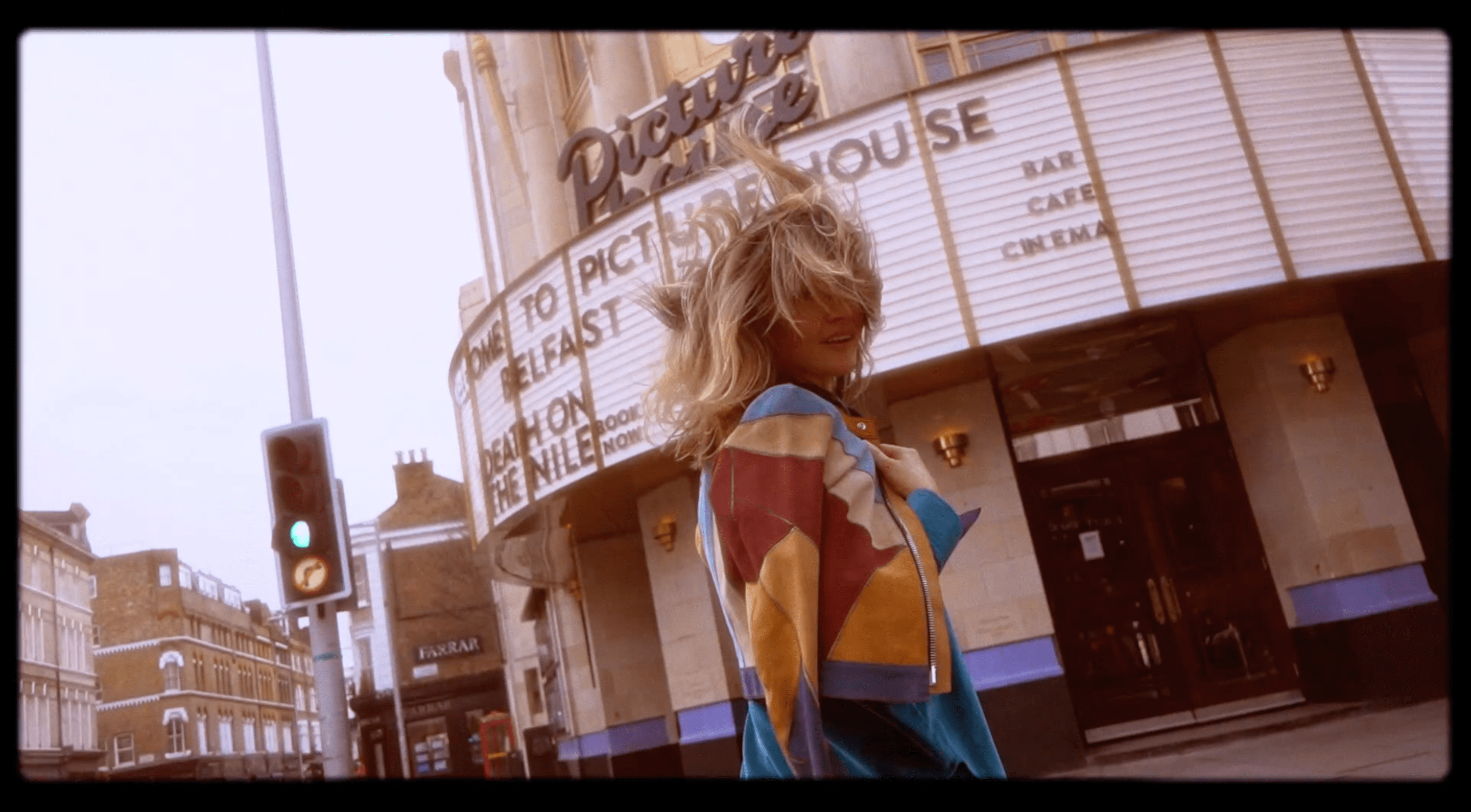 Are you available to travel abroad for a video shoot?
I certainly am, if anyone is shooting in the Mojave desert anytime soon, count me in!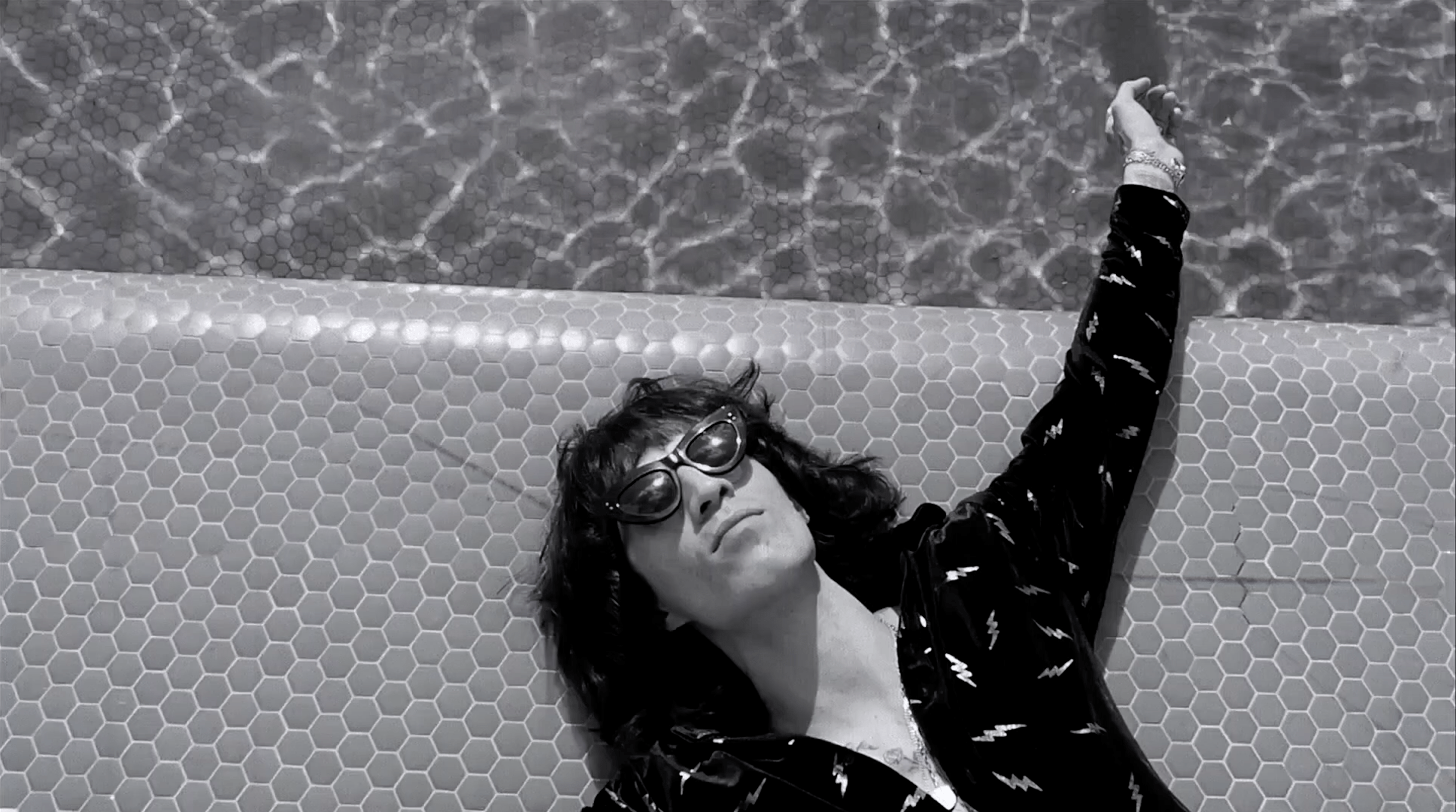 See more of his work on his Instagram or his site.

12. Thomas Ralph
Thomas Ralph is a filmmaker and director based in London, working with commercials, branded content, and music videos.
His work has been recognized at Cannes Lions, D&AD, British Arrows, and more.
You can find out more about Thomas at:

13. Julian Langham
BBC-trained and Central London based Julian Langham directs, films and edit's high-quality films producing video content to communicate and promote across social media, for websites and online channels. In addition, Julian produce's documentaries, event films and also captures live performances and staged theatrical productions with multiple cameras. Julian has worked with a diverse range of clients over the last 15 years.
Check out Julian's portfolio at:
14. Sergej Novosad
Sergej Novosad works as a freelance videographer and video editor for Splento in London. He's an expert at corporate videography and covers highlight films for events, meetings, and conferences around Europe.
Besides videography, Sergej also offers live streaming, video editing, and graphic design services.
What makes your style unique?
There is no particular style per say. It is mostly an approach to how you tell the story through video. The same object could be shown in different ways telling completely different stories.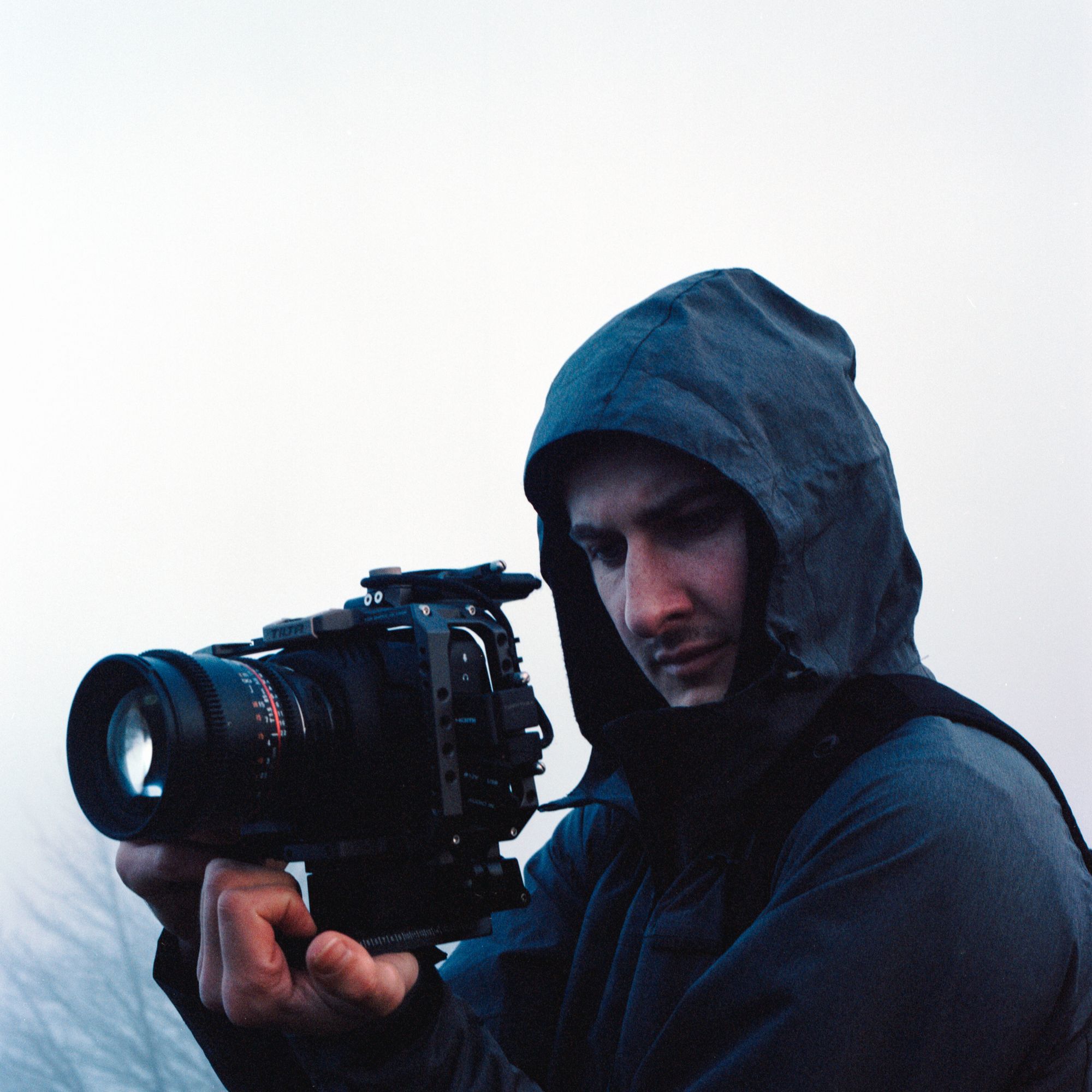 How did you get started with videography?
It started as a completely normal hobby in the teenage years. I was doing photography at the time. Once I got my hands on my first camcorder, which was a Panasonic camcorder recording video on mini dv cassettes in early 2006, I began my journey as a videographer. After some time, I connected with other video enthusiasts and we had first paid projects in Lithuania, which were predominantly weddings and family events. After that I relocated to Brighton, UK in 2011. Applied to Brighton University studying TV production and Broadcast Media. That's the time I began my freelance career in the UK, which I am doing up to this day.
Find Sergej's work here:
15. Nikola Auterska
Nikola Auterska is a Birmingham, London-based Cinematography MA graduate from the Goldsmiths University of London.
As a freelance cinematographer and camera assistant, she creates content for fashion films, social media, and promotion. She also works with narrative short films and experimental films as her passion projects.
Check out Nikola's shorts films and other work:
16. Adam Haq
Adam Haq filmmaker, digital marketer, and graphic and creative designer creates promotional videos that can make a business stand out from the rest.
Having been commissioned by several global brands, Adam is always focused on high-quality design.
See Adam's work:
17. Petra Cozianu
Petra Cozianu is a visual storyteller experienced with various means of artistic expression, like acting, photography, and film.
After graduating with a BA in Film Studies and an MA in Cinematography, she started working as a freelance videographer, expanding her creative and commercial portfolio.
Her notable clients include Bacardi, British Airways, Durex, and Primark.
See Petra's work at:
18. Alberto Balázs
Alberto Balázs is an Argentinian cinematographer based between London and Lisbon.
His narrative projects focus on exploring social and environmental issues. He works between the boundaries of fiction and documentary. His first Feature film "Piedra Sola" has been in more than 40 film festivals including, Rotterdam, AFI film Festival, Taipei Golden Horse, ICA, Ficunan and Seminci amongst others. He is currently working on the development of his second feature film "Las Manos" and he is always interested in making new collaborations both for shorts, features as well as commercials with ethical companies.
His work is characterized by a narrative use of natural light, and camerawork that both focuses on the intensity of dolly movements, and the subtlety of intimate handheld camerawork. He works both in 35mm, 16mm, and digital cameras, and he has developed part of his work with the use of anamorphic lenses.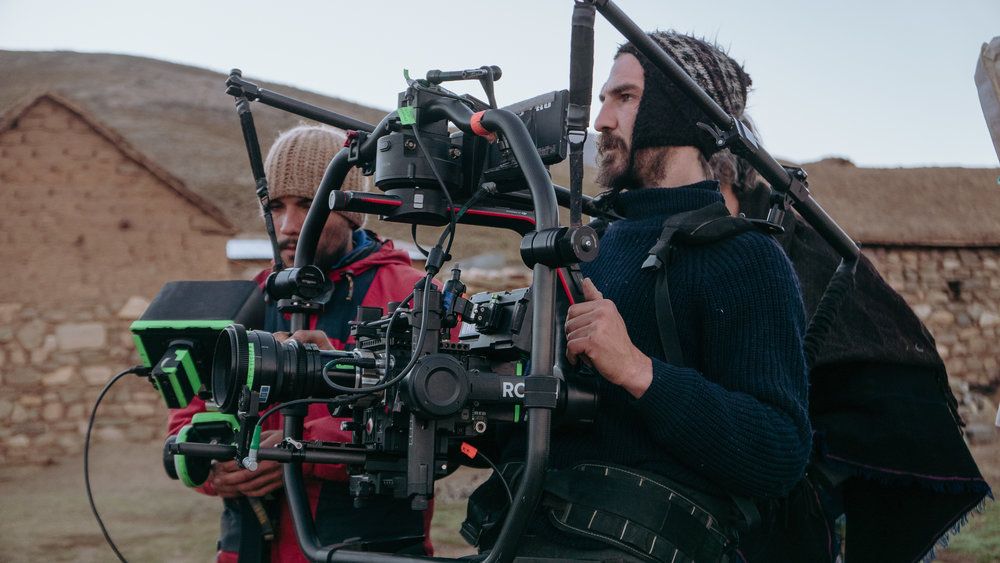 Find Balázs's portfolio and reach out to him at: https://www.albertobalazs.com/
19. Corry Raymond
Corry Raymond, filmmaker and content producer has been part of the media production industry for over 8 years.
He works both with scripted and non-scripted narrative formats and commercial content. He has produced content for BBC, Channel 4, and Ubisoft.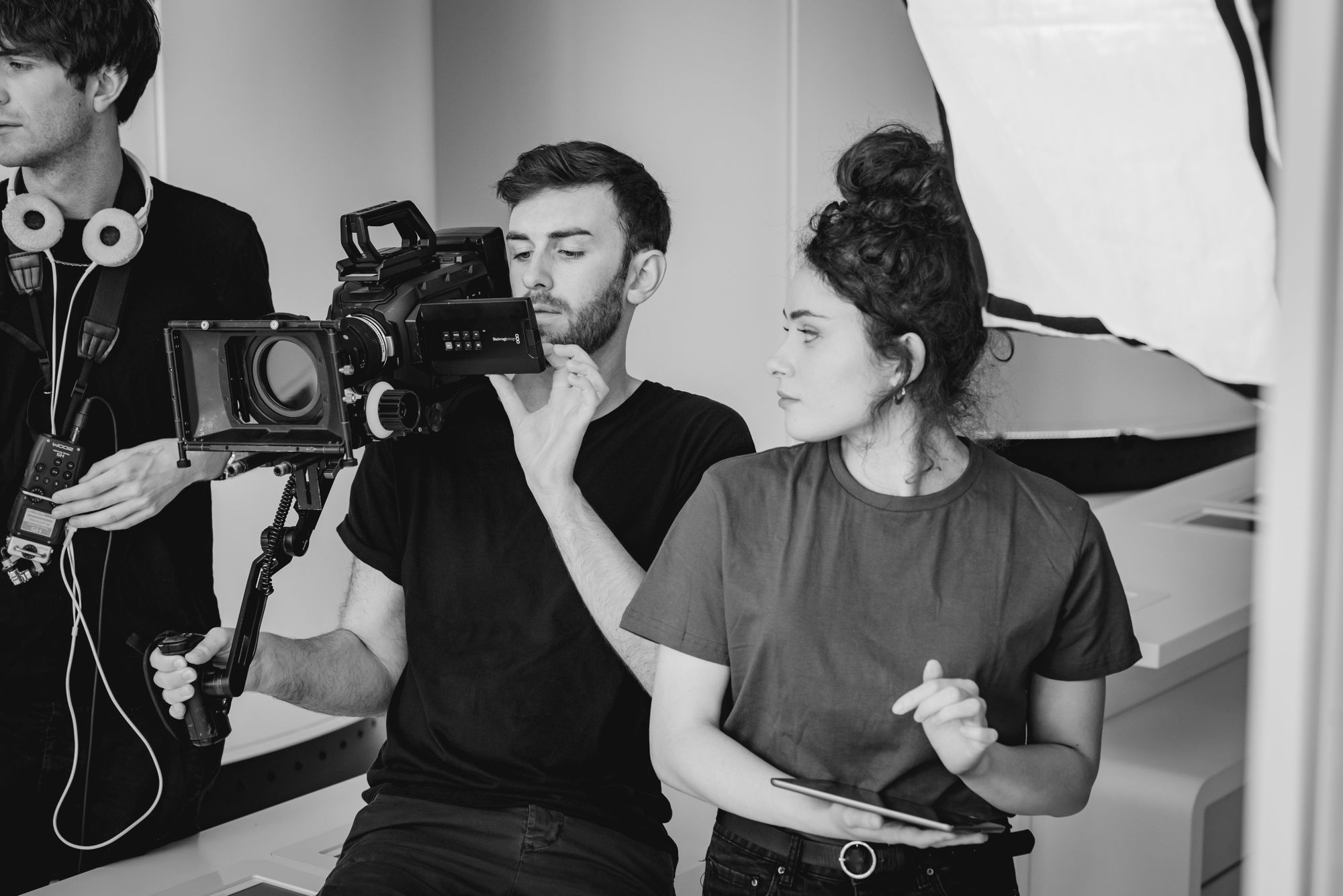 What makes your style unique?
"I love performance. For me, the performance comes at the centre of my work, and my role as a videographer is to best capture and present that performance, whether it be an actor, a musician, or simply someone incredibly passionate. The lighting and the camera work are always inspired by the people I work with, and I try to inject their individuality into the shooting style. It's what makes no two pieces of work identical.  That's what I aimed to capture in my showreel (if you check it out), the moments of interaction and performance which made the shoot exciting for me."
How did you get started with videography?
"I was fortunate to have access to cameras from a young age. I feel the biggest entry point for anything is access. My dad was a musician and had access to cameras to film his performances; at a young age, he recognised my passion for filmmaking and gave me the tools to experiment. From there, I've always followed what I was passionate about filming at the time and focused on developing my style and helping clients visualise what is in their head. For me, that's the really fun part."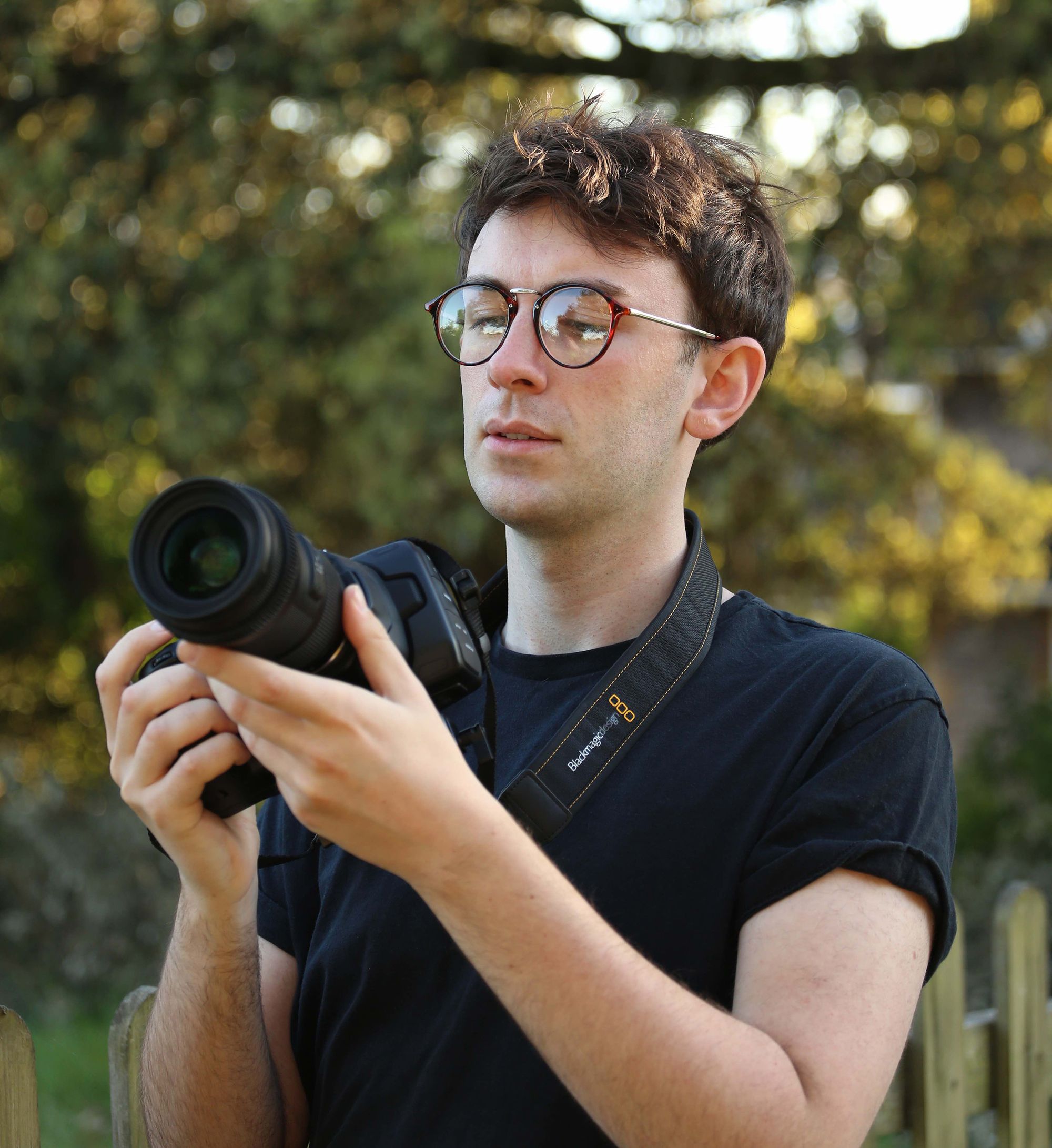 Find Corry's work at:
20. Stefano Perugini
Stefano Perugini is an international freelance video producer, specializing in creative video content. He also is an experienced wedding videographer with a cinematic style.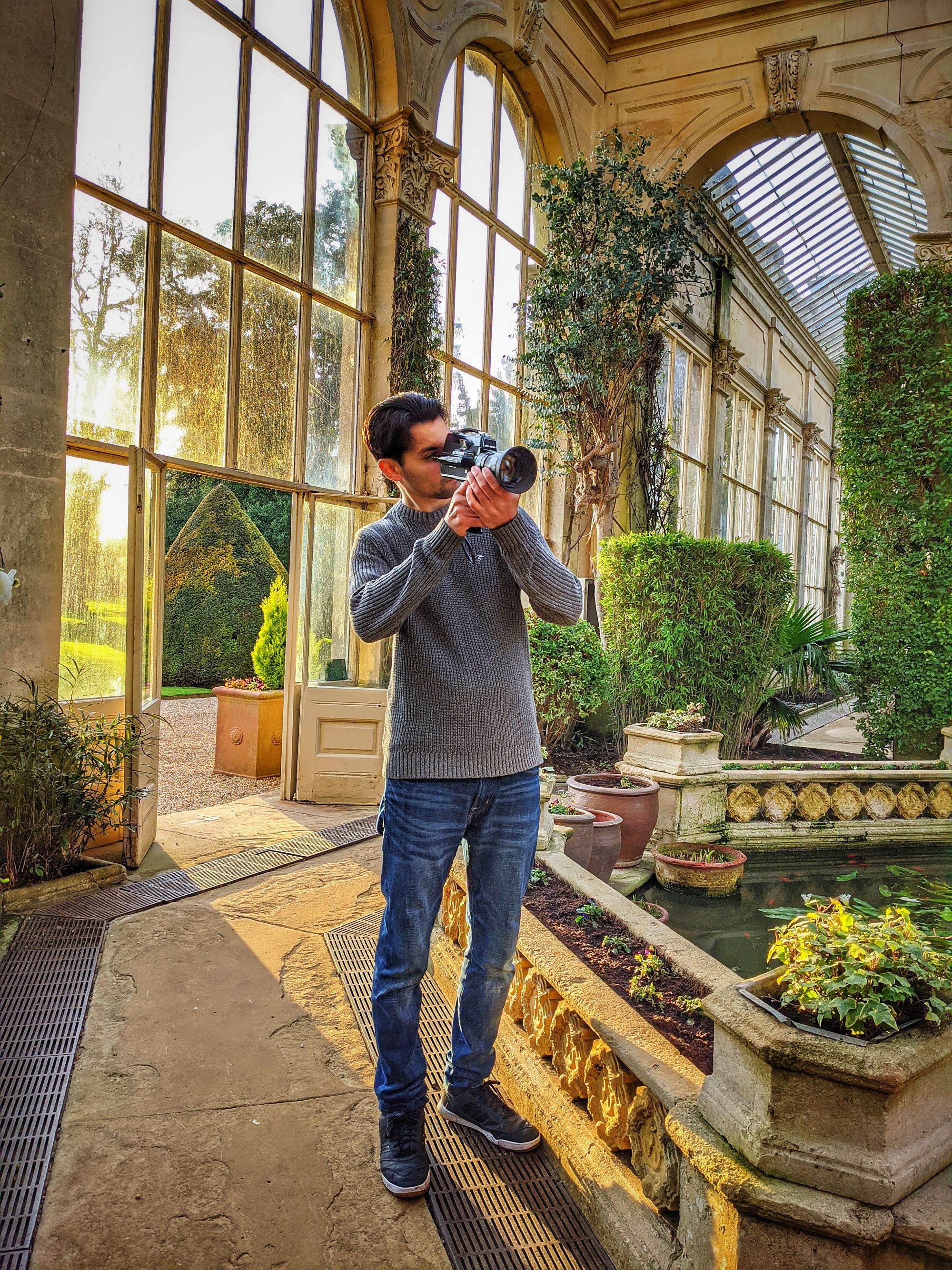 Stefano's focus on branded content means that he's always working toward realizing a brand's vision.
What makes your style unique?
"I really love just turning up to a shoot with a blank canvas to work with. Pre-planning and knowing what the end goal of the video is of course important, but just being able to really shoot anything that's in front of you on the day is really creatively freeing.Shooting in natural light is also fun, especially when you find that sweet spot with sunlight to really bring out the beauty of some shots."
How did you get started with videography?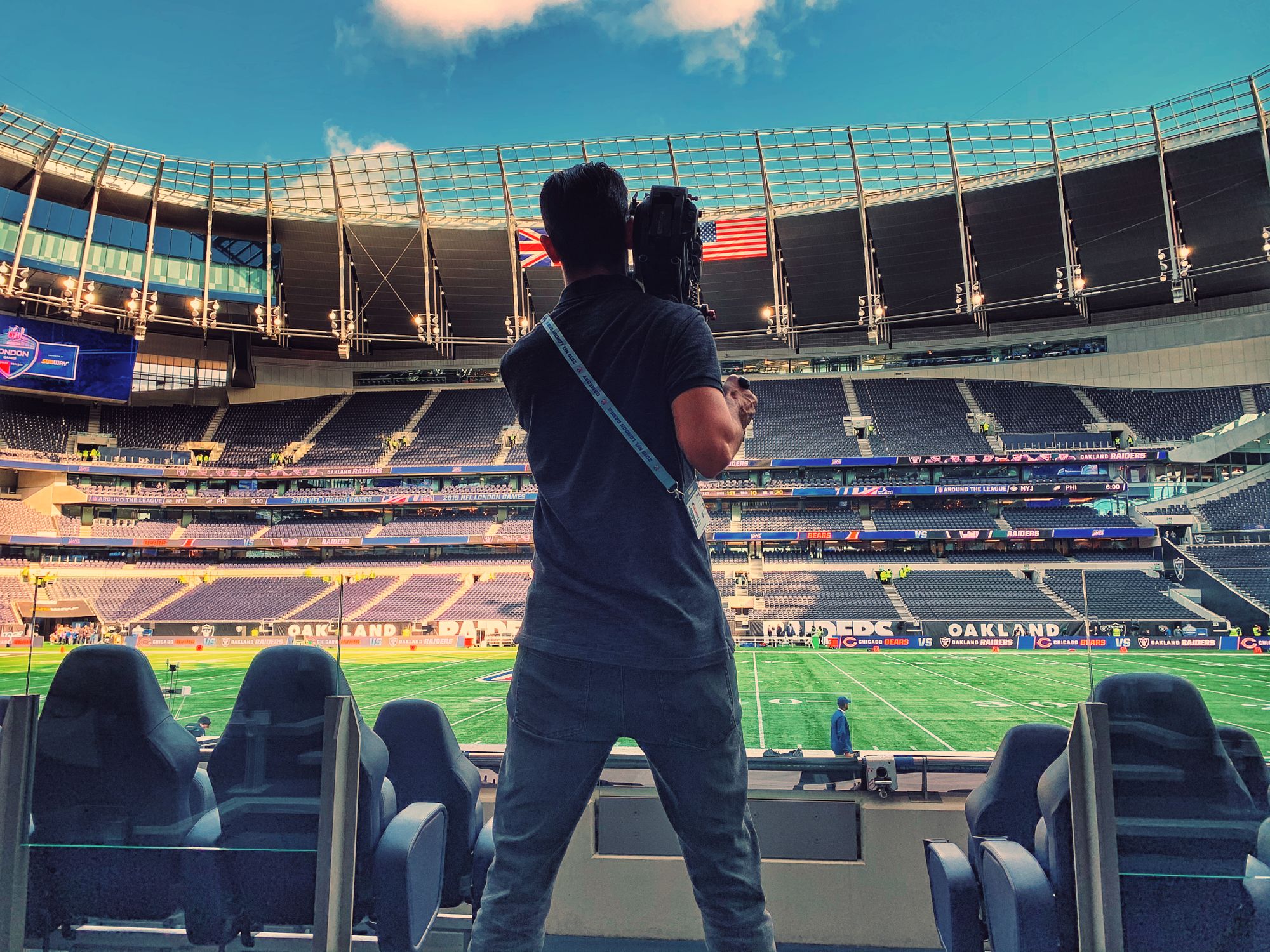 Some of these brands include Deliveroo, Marriott Int, Arsenal FC, Marie Curie, Dr. Martens, Sky Sports, and various independent fashion brands.
Find Stefano's porfolio:
21. Marina Uzcategui
Marina Uzcategui is a freelance documentary filmmaker and videographer, who's worked with imposing clients like Apple, Volvo, and Quick Brown Fox.
As a skilled video editor, she has over 10 years of experience working with popular editing software. Through this she's had the chance to collaborate with many videographers in London.
What makes your style unique?
I believe my style is documentary but at the same time full of rhythm. I always aim to show beautiful angles in every shot.
How did you get started with videography?
I'm a video editor for more than 15 years, after years working as a producer and a video editor I decided I wanted to be able to use a camera. So, I've decided to leave my country and study cinematography in Spain. I worked and studied in Spain, slowly losing that fear to be a self shooter. Since I've arrived to London (10 years ago), I've been covering corporate events, music videos, red carpets, box pups, shooting documentaries and weddings.
Find Marina's work at: https://www.marinauzcategui.com/
22. James Cook
James Cook, the founder behind FOSTER studios, helps companies develop their brand through video production and photography. He has worked with companies like Hamleys and Fever-Tree, and his manifesto is to provide a brilliant content marketing service to any company.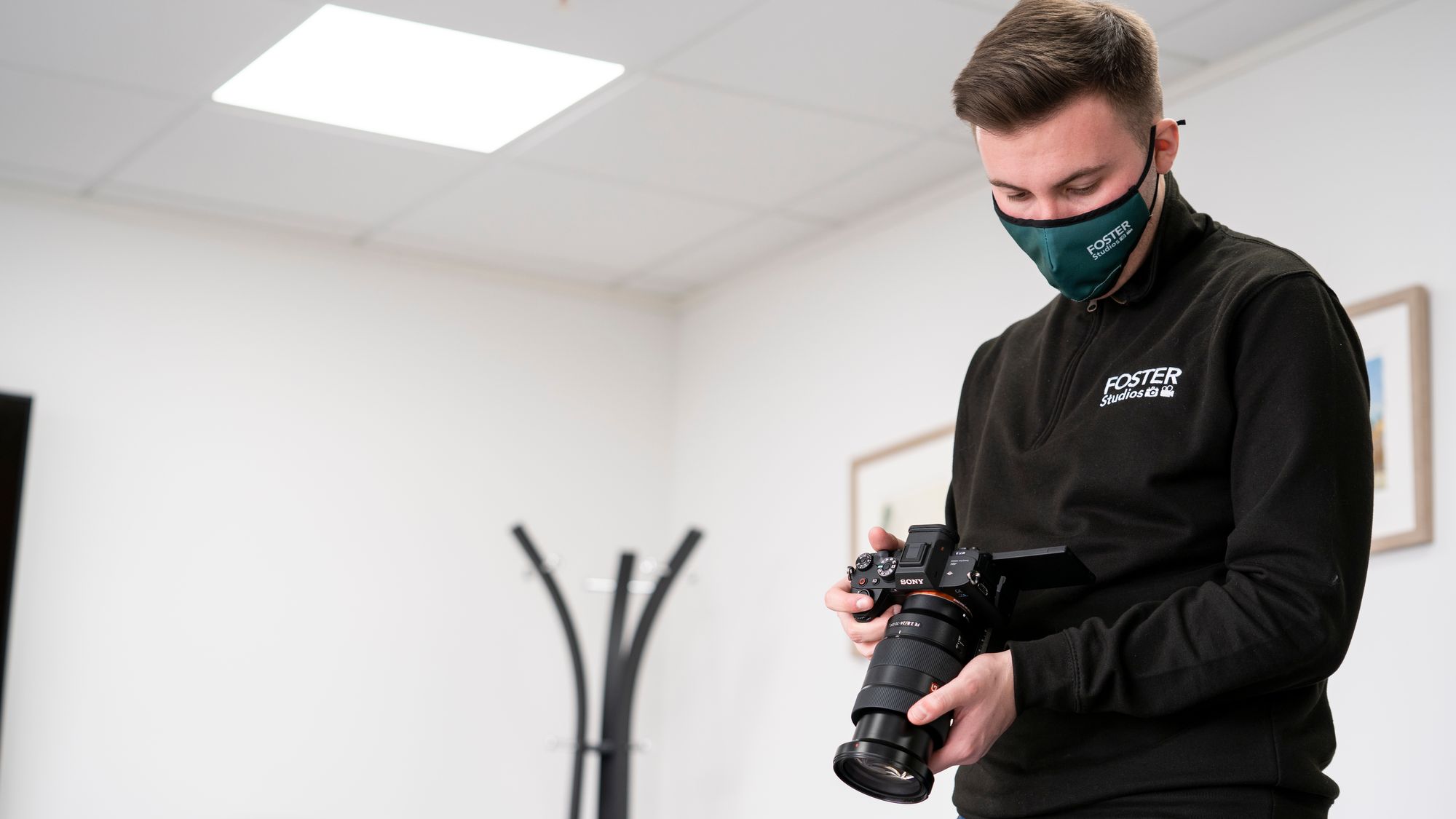 What makes your style unique?
"My style is still developing, it is not definite. The best word to describe it would be unconventional. I've worked with videographers and camera operators that are rigorous in a way they work, others with more the run&gun approach, not really thinking about the lighting.
James used to be the same, quick on his feet, usually going with the flow as they say. Many times he shot without lighting, getting the best of the situation. Now it's changing – making sure enough time is spent to set up whatever's necessary, and make it look really, really good!
How did you get started with videography?
When I was 16 I wanted to get into the YouTube game. I studied film studies college too. However, as I got older I wanted to get behind the camera rather than being in front of it.
When at university, James studied film & TV, worked a job in media as well as exploring being a freelance videographer. All that led him to setting up his own FOSTER Studios video production company where he's working locally with marketing agencies and businesses of all sizes.
Having my own business was and still is a great learning curve for me. To be able to mix and learn the business side of it besides making just a video, it really is an amazing advantage. Working with other freelancers gives me the opporutinity to blend different styles and talents of different people.
On top of all that, James see many more advantages on having his own video production company. He is able to constantly meet new people and businesses.
FOSTER Studios has great expertise in the sport, education and, hospitality sectors, as seen on their website:

23. Bernard
Having worked with brands like Sony, Samsung, LG, and Converse, videographer and editor Bernard is passionate about creating great client experiences.
He works with a wide range of videography services, like corporate video production, tech and event videos, documentaries, and social media content.
Find his work on: https://www.itsbernard.com/
24. Yanina Liassi
Yanina Liassi is a videographer from Moscow, who now resides in London. Her specialisations are music videos, photography and social media content. One of her music video was filmed for a Grammy winning producer Imanbek. In terms of vision, she blends different styles to create content that is both optically arresting and memorable.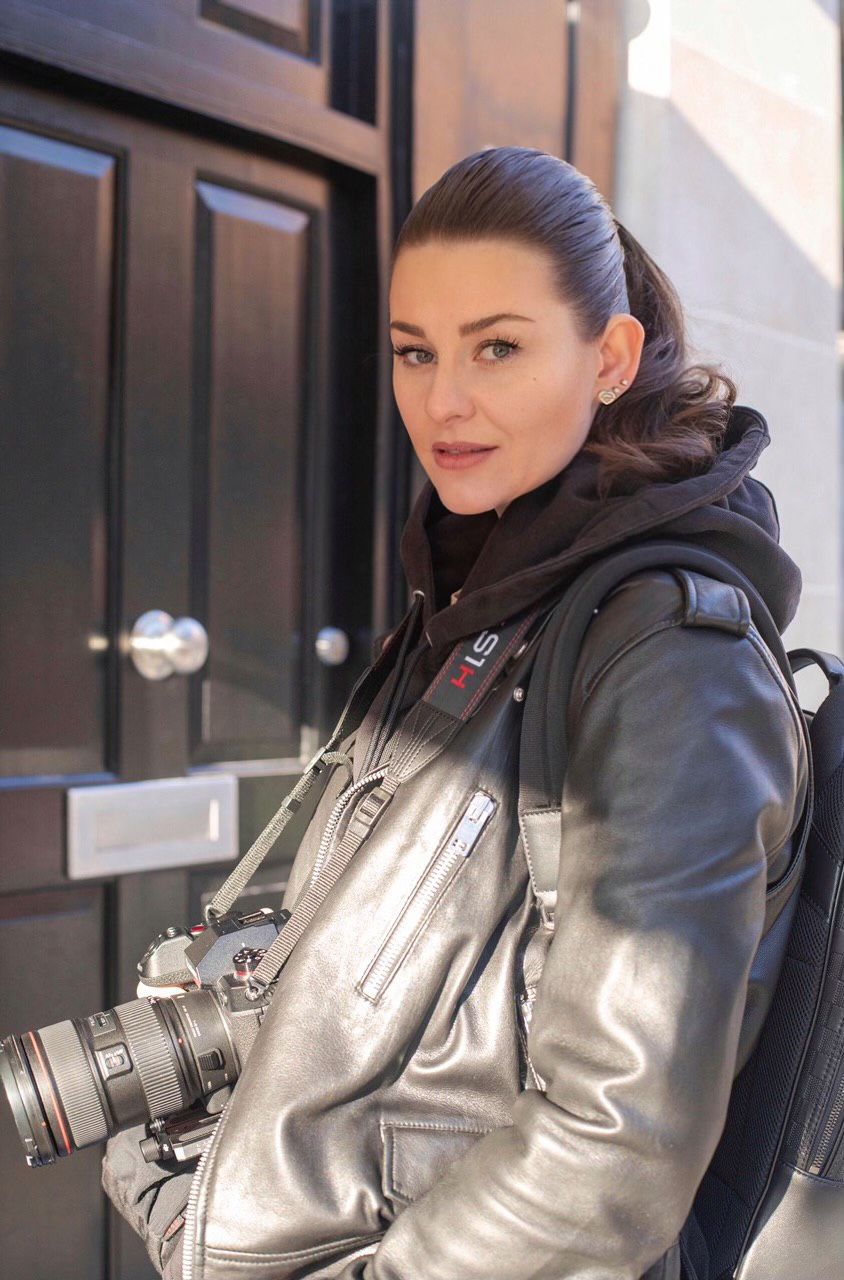 Yanina Liassa is also the woman behind the Fat Cat Cinema Productions.
Yanina's work can be seen on her website at: https://www.fatcatcinemaproductions.com/
25. Cameron Hall
Cameron Hall is a cinematographer and video editor based in London. Cameron founded CH Filmmaking in 2018 with the mission of utilising an unmatched passion for filmmaking as the tool to take you from where you are with your brand or business, to where you desire to be.
Till now, he produced work featuring brands as GQ Magazine, Bossa Studios, Soccer Bible and Adidas, The Face Magazine, Rolls-Royce, Gymshark, Instagram X Selfridges and many more.
What makes your style unique?
experience
How did you get started with videography?
"I was always very passionate about films growing up, I used to have a schedule of watching a movie every night at 10pm. I wasn't sure what interested me about them but I knew that whatever I ended up doing in the future I wanted to work in the film industry. Which actually was strange at the time as I was very active growing up, I played football for years, then snowboarding, skateboarding and travelling to different countries for skate competitions. One day I started creating YouTube videos when I was  15, making video game walkthroughs and reviewing comic books with a voiceover, with no camera. Then I took the leap, bought my first camera, Canon 70D, with a kit lens and started putting myself on-camera (I remember being so scared of that). Eventually I grew the YouTube channel to 80K subscribers, had consistent views, giveaways and partnered with brands like Sony, Loot Crate and more whilst at the same time studying for a degree in Post Production for Film & TV at University called 'Futureworks' in Manchester.
After graduating from the University I saved money for one year, and in June 2018 left everything and everyone behind to relocate to London with no plan besides needing to find a job within three months. Otherwise I would run out of money and have to go back to Manchester. I worked for free for as long as possible and as much as possible within those three months of being in London. Instead of landing a job, I landed an ongoing client – freelancing, and that right there was the beginning of my professional career. Now a few years later I'm working on larger productions, own cinema cameras, manage my own team (should the project and budget need it) and consistently work with amazing clients. One of my main clients being GQ who I'm very proud of."
Find Cameron at CH Filmmaking:
26. Sam Gillespie
Sam Gillespie is a freelance filmmaker working directly with companies of all sizes as well as a drone operator and camera/mōvi operator working with commercial video productions.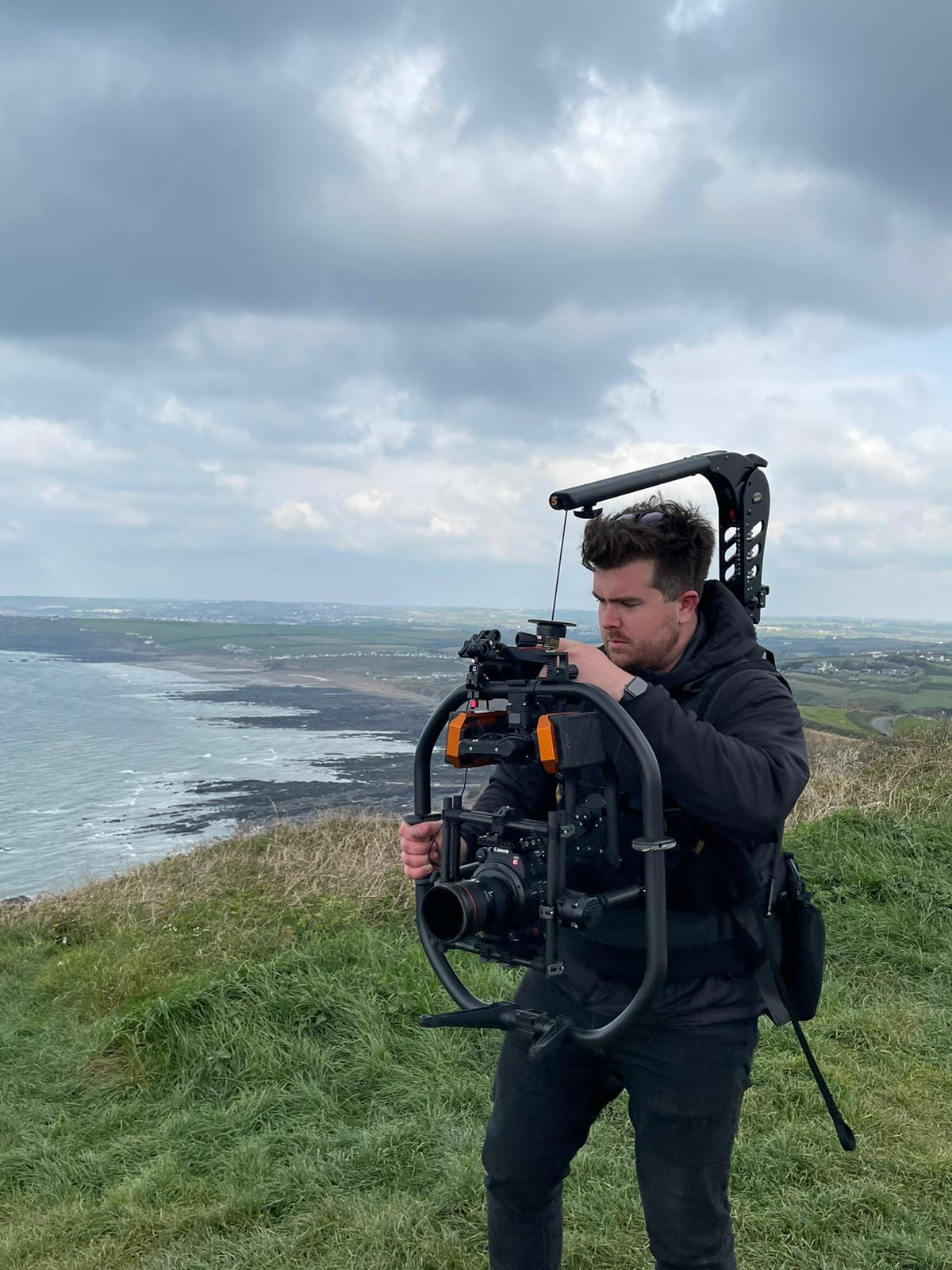 Sam's marketing experience shines through all his work: he loves to help clients grow their brands, sell their products and services and reach their objectives in authentic ways. Sam's client list includes Vodafone, Red Bull and Danone. Based in the South West, Sam works in Bath, Bristol, Cheltenham and London.
How did you get started in the industry?
I made the jump to freelance in 2017, having initially run a small photography business during my free time whilst working full time in the consumer goods industry. My partner and I took a year out to go travelling when she finished med school and I started off shooting, and editing personal travel films shot on a GoPro. That got me hooked and it snowballed from there! When we returned, I decided to pursue filmmaking full time and haven't looked back since.
What separates you from other filmmakers?
I believe my industry experience working in the consumer goods industry (where I had various different roles across brand marketing and sales) really helps me to better understand clients' commercial or marketing objectives. This comes from me having first hand experience working on brand marketing campaigns (PR, ATL, OOH, Social) and having sat on the other side of the same discussions I now have running my video production company. Being able to talk the client's language and understand their strategy and objectives really helps ensure that the video assets created for my clients helps towards that strategy.
Check out his portfolio here:
Closing thoughts
It's easy to get lost in the see of creativity the bustling city of London always provides. Hope this list of creators to look out for was helpful!
Looking to hire a videographer? Then you'll need a creative brief. Check out our video creative brief template for inspiration.
Know any more videographers in London we should add? Feel free to reach out!
Popular listings for rentals