How to Start a Video Production Company – 10 Steps to Get Started
Did you get goosebumps during the Battle of Helm's Deep? Or cringing through Michael Scott's tenure at Dunder Mifflin? Could be you were just moved by a commercial about stray animals.
There are plenty of ways to interact with films and video as media, but one thing that is for sure is that they evoke emotions in people.
If you're interested in starting your own production company, you need to know exactly how you produce a video in the first place. Read our ultimate guide on video production.
Starting your own production company
Do you want to evoke emotions through video and make a living out of it, why not start your own production company? I know, it seems scary to take the leap and become an entrepreneur.
But fear not - I am here to help you get through the process of starting your own production company, and ultimately running a successful business.
Read on to learn about:
Budgeting your projects
Promoting your product
Building a network
Establishing a company
and more!
If you feel totally confident in how to start a production company, and just want to start your projects, we have created a list of templates for you to use. Whether it's for casting or creating a storyboard, you can go to our complete list of templates here.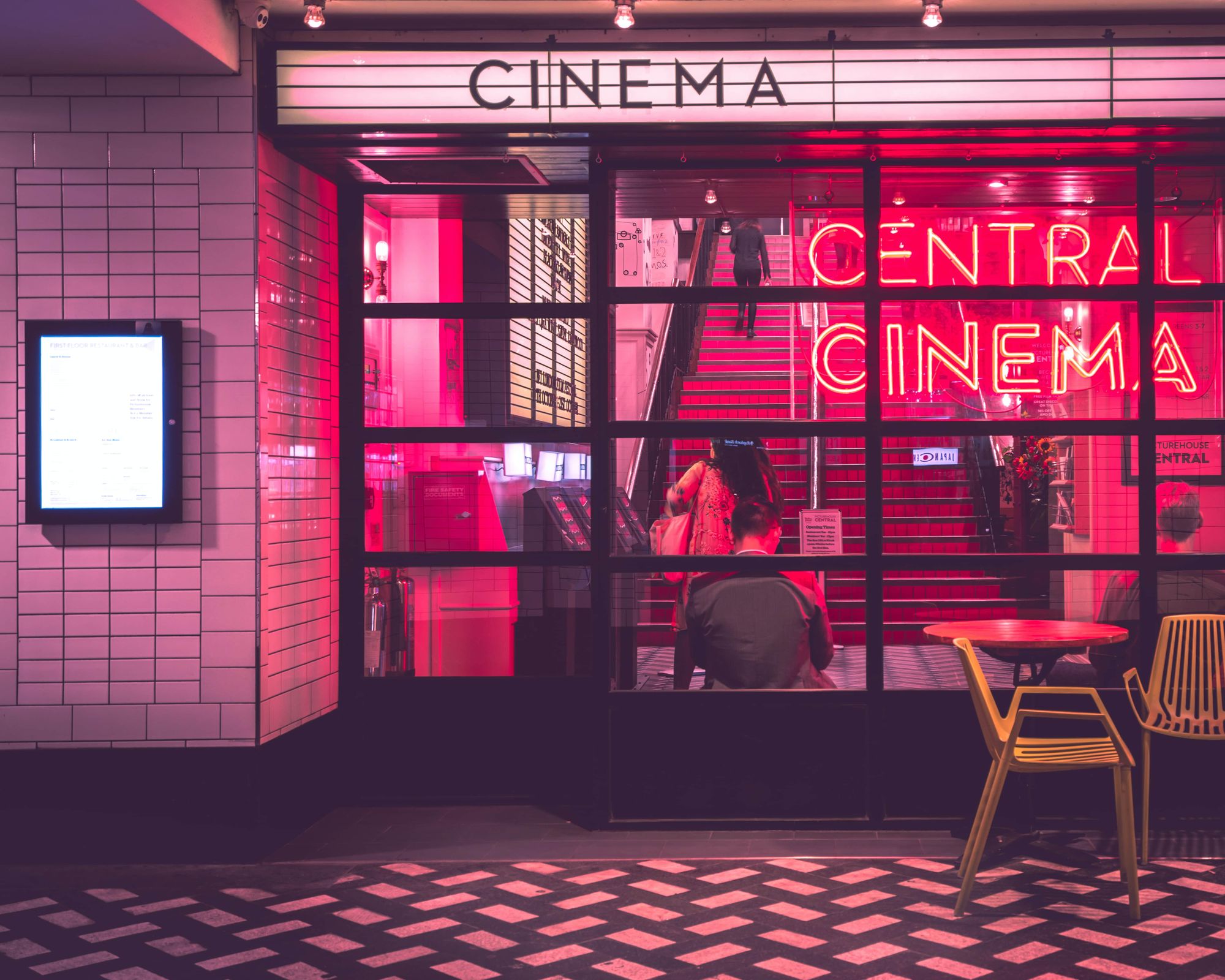 1. Registering your company
I will not spend too much time talking about this, but establishing your company is a very important thing that has to be done. The process of actually registering a company varies from country to country, so it would be impossible (and extremely boring for you) if I were to go through the process of each country. But it is just one Google search away.
What I can tell you, though, is that registering your company is a great start for your business. It makes it easier for you to handle the finances, income and costs, of your company.
It also gives you benefits in terms of dealing with debt, and, god forbid, bankruptcy. Furthermore, getting your own name also makes it easier for you to distinguish yourself from other companies. And once you've got the name, don't forget to register the trademark!
2. Build your portfolio
It is important for you to build a portfolio of content to show the world your craft. This will make it easier for you to sell your product to potential clients, as they will have a point of reference on how you can help them. This means offering your services for a cheap fee, or most likely for free, at least for a few projects.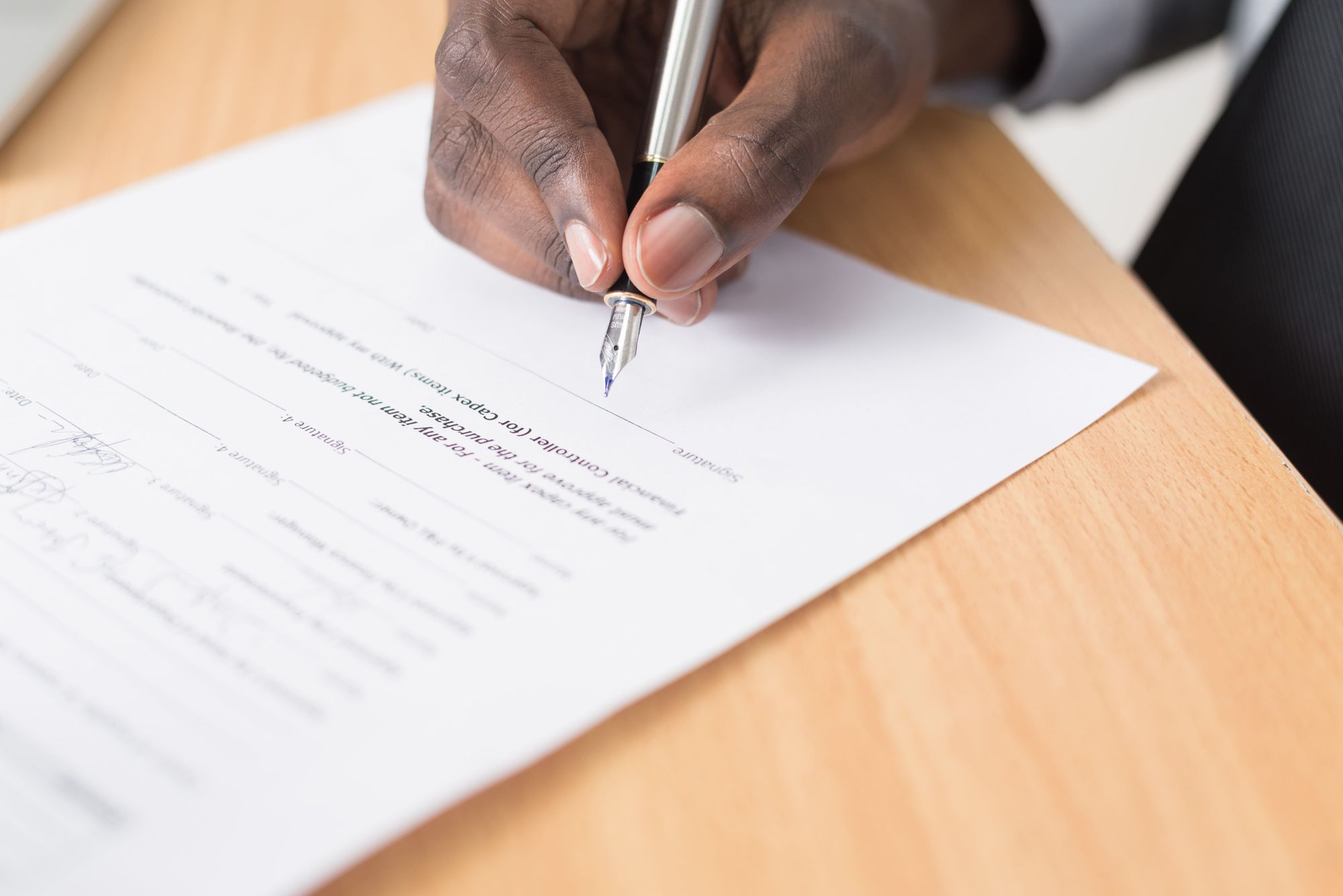 Gain exposure and expand your portfolio
I know, working for free does not sound like such an attractive idea, but if there is one thing I've learned from watching Suits, it is that working pro-bono is always good for your reputation.
So take a break from thinking like Harvey Specter, because working for free enables you to build your portfolio quicker, and if you retain your relationship with the client, you may be hired for another round, this time paid.
Another good idea, when doing pro bono work, would be to do projects with a big crowd. An example could be a wedding or an event. Putting yourself in a situation with a large number of people increases the possibility of attracting the attention of potential clients.
It is easier for people to approach you when you are on the spot, as they get to see you in action. So don't be scared to work for free, it will pay off in the end.
3. Find your niche
Finding your niche is important for so many reasons. First of all, when potential clients are looking for a video production company, they are not going to be vague in their requests.
They know what type of video they want, and they are going to search for just that. Say a company needs a wedding videographer, or someone to create a branded interview video, this will be the intent of their search.
If a company has to pick between you, who dabbles in a little bit of everything, or the person who has devoted themselves to wedding videography, who do you think they would pick? When clients look for specific types of videographers, the top search results will usually be for people with specific niches.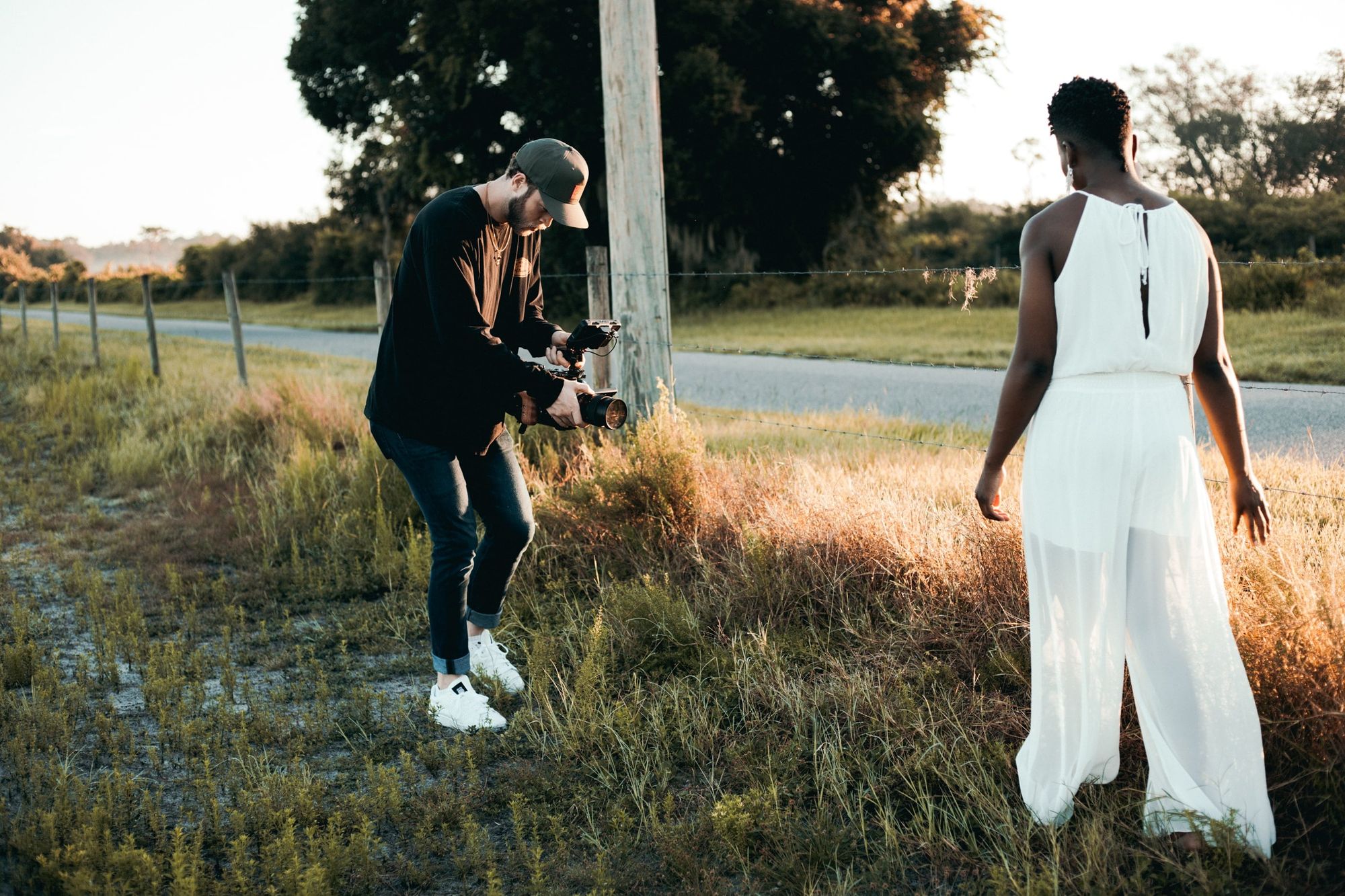 When choosing a genre or two to focus on, you should look at what could make it fun for you. Producing videos with your vision will not only keep you in your creative space it will also distinguish you from other companies in this niche.
And the more you create this niche content, the better you get at knowing exactly what makes sense to produce for your clients. Remember, they may know what they want, but they do not always know what they need.
Finding your niche is essential for finding your target audience. This is not to say that you have to stay in that lane forever, but in the beginning, you need to find the things you like to do, and focus on mastering them. When your company grows big enough, you can always choose to extend the services you provide.
4. Master your craft
Even though I want to think of myself as a polymath, as someone who is good at everything, I know that is not the truth. The truth is nobody is perfect (what a cliché, I know), and there's always ways to improve your craft.
You may be an excellent cinematographer, but lack the skills of editing as a professional, or you may be completely lost on how to light your videos, or how to get the best audio.
All of these things are important, and if one of these parameters is sub-par, the quality of the final product will suffer. If you truly want to start a production company, you need to have a grasp of all processes in video production. (Unless of course you want others to do that job, but I am getting ahead of myself now)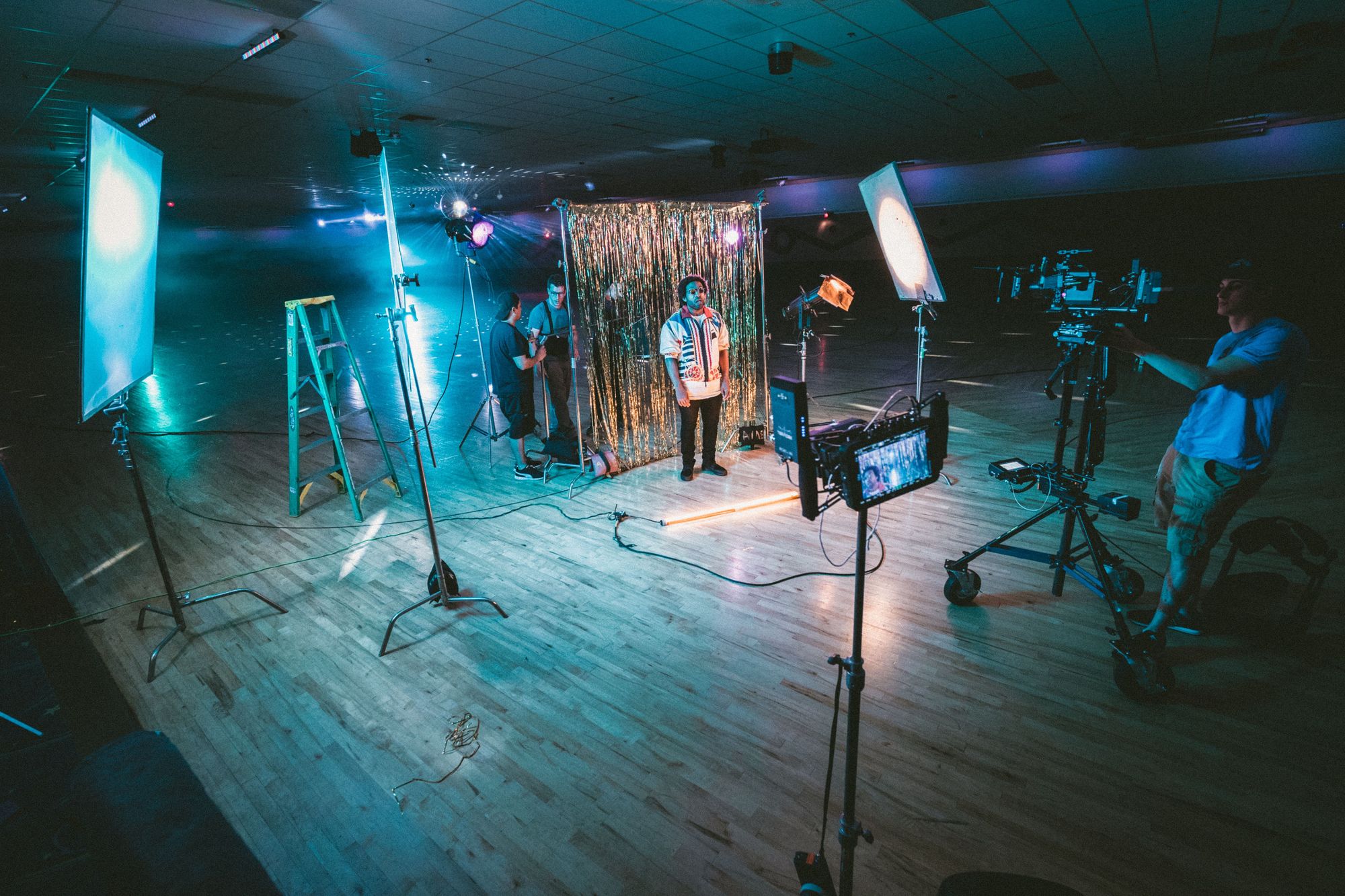 Gain knowledge through YouTube and blogs
Luckily for you, there are many great ways to gather new knowledge online. A great way to find new knowledge is going through the plethora of content that is available on YouTube. YouTube is truly a great place to find great, and almost as important, free content, with competent people teaching you their experiences.
Another way to gather new knowledge could be to read relevant blog posts. Well, I guess you already knew this one. But blog posts can be really helpful. For example, if you are looking to add Drone piloting to your arsenal of services, to get a more complete production, you could read this article on how to become a Drone Pilot.
5. Expand your network
The one phrase that you will hear more than anything in the corporate world is "Network, network, network!". And while you are not expected to have a guy for everything like Barney Stinson, it would be a benefit for you to not approach every project as a lone wolf.
Use your network to cover all areas of filmmaking
While I mentioned the importance of being well-versed in all parts of video production, you can not expect you to be an expert in every single aspect. When doing a project for a client, it may require you to perform professional lighting in a way you never did before or having a professional microphone setup.
In cases like these, it is a great thing to have a network of freelancers with each of their expertise.
Having a great network is also a good way to get clients, if someone in your network knows that you are great at a specific thing, they might refer to you the next time they discuss projects.
So how exactly do you go about expanding your network?
Well, one answer could be the very old school, but still efficient action of "mingling". Getting yourself out there, going to events and talking to people is a good way to expand your network.
You might just find your next collaborator or gather some new knowledge that you never knew.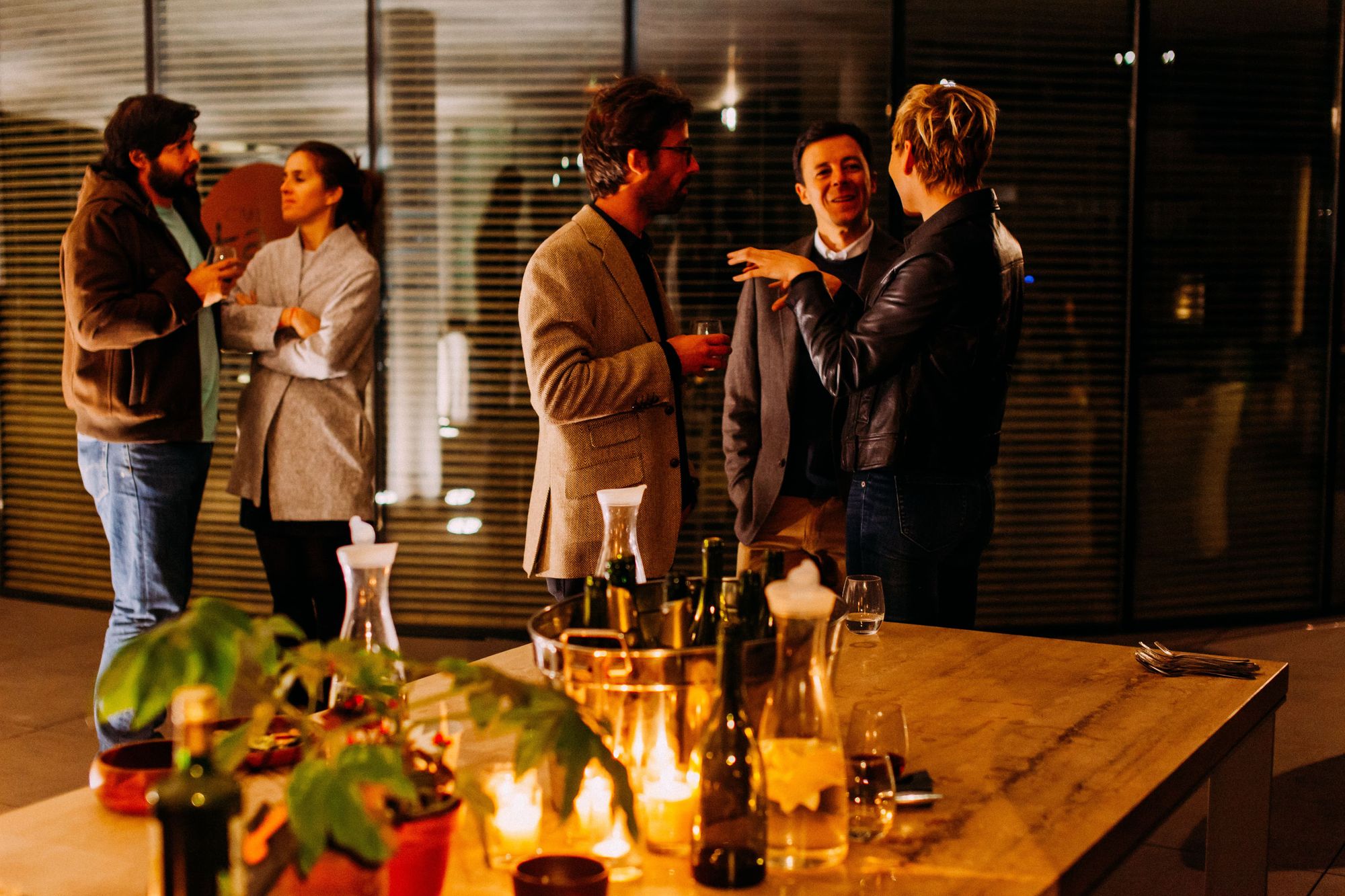 Use online communities to expand your network
Another great way to expand your network is through online communities. There are plenty of online communities, local or international to interact with online.
A great page for finding specific communities is Reddit, an example being the Filmmaker's subreddit. While you may not find local collaborators, you will never know who you might meet there, and what they could mean for your company.
To find online communities you could search for groups on Facebook. On Facebook, you can even search for local groups, and hereby find people to collaborate within your city.
There are plenty of freelancer networks on there, depending on which city you live in, so there is no excuse for not logging on and starting the network today, even if you are still only contemplating starting a production company!
6. Showcase your work
When you have started building your portfolio it is important to showcase the work that you have been doing. If you have no channels to broadcast your content, then how will people know about it?

Other than the obvious answer of uploading it on YouTube, another great site to utilize is Vimeo. Vimeo is an online platform not unlike YouTube, which is used by most video production companies to showcase their work.
While YouTube is a great platform in many ways, it is also like the wild west on there. With Vimeo, you get a more concentrated audience, as the platform is known for it functioning as a platform to showcase artists work.
The downside of using Vimeo is that there is a monthly subscription fee, as the free version only offers very little flexibility in terms of uploads.  If you want to learn more about Vimeo, go to this site.
Create a website to showcase your portfolio
Another important thing to do is to create a website and get a domain. You can have all your work, portfolio and information gathered in one place, and you can choose how to communicate your services to the world.
Luckily, in the world of today, you do not need to be a computer expert to set up a website.
A great service you could use is Squarespace which makes it easy for you to set up a website without the technical know-how. Utilizing services like Squarespace is also way cheaper than hiring a professional to design a website from scratch.
By having a website your company ultimately looks more professional, and it allows you to have a place where all of your information is compiled together.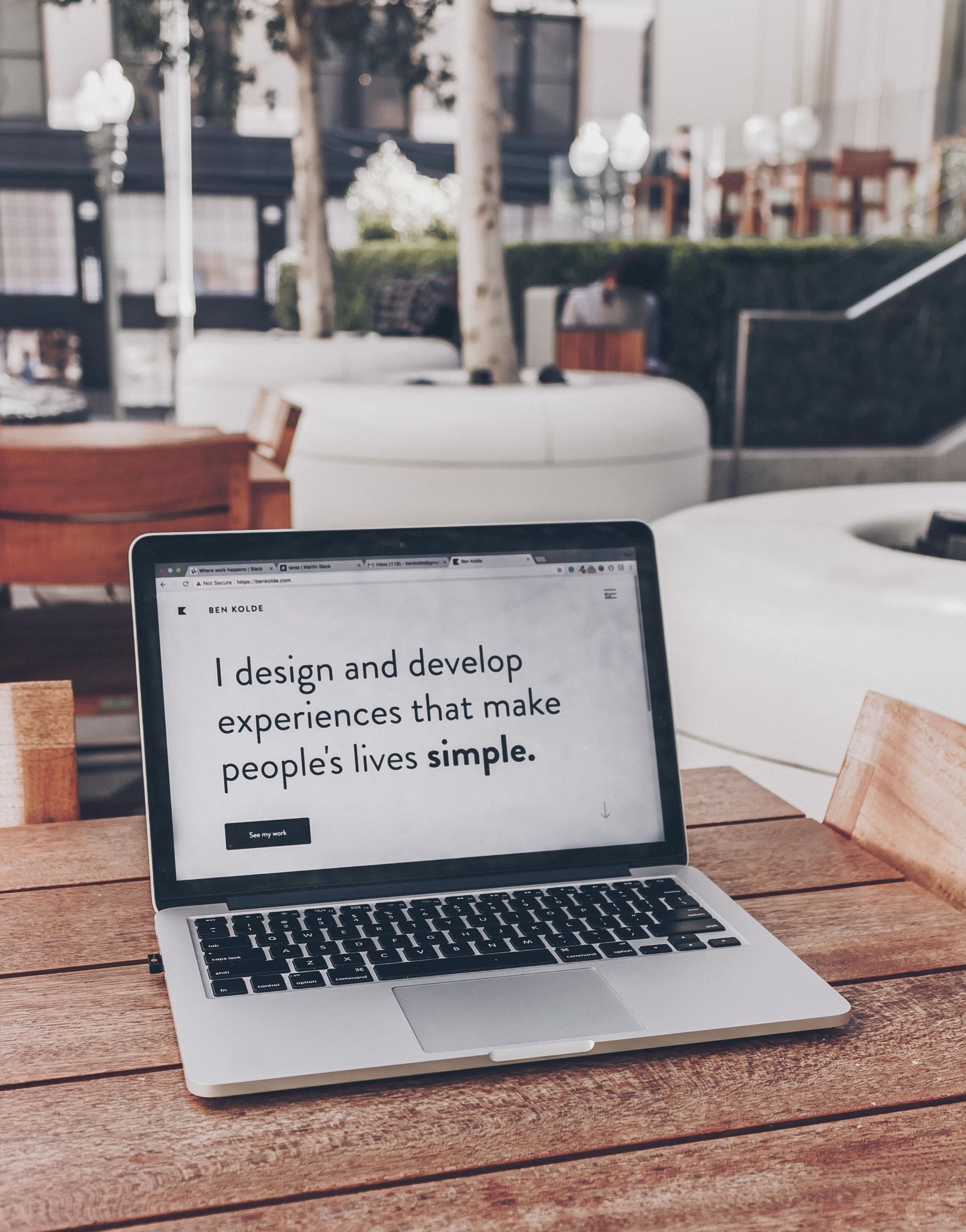 7. Utilize Social media
By now, every single one of your relatives probably have social media. Whether it is LinkedIn, Twitter, Facebook or Instagram, it is everywhere, and that is exactly the reason why you should utilize it for your company.
Acting almost like an extensive portfolio, you can utilize social media to showcase your work even further, and more easily interact with clients and other creators as well.
You can also utilize social media as a point of contact for your business, allowing people to contact you through Facebook Messenger, for example.
Use Instagram to gather an audience
Instagram is great for posting teasers, clips of your work or for behind the scenes photos of projects you are working on. Instagram is not just a place for you to post your newest selfie, or show off your fancy car.
It's a great way to not only inviting potential clients to see what you are doing, but also creating an audience, further increasing your legitimacy and reach.
Creating great social media content can improve your organic traffic, meaning the visitors you get through the algorithm, and hereby haven't paid for through ads.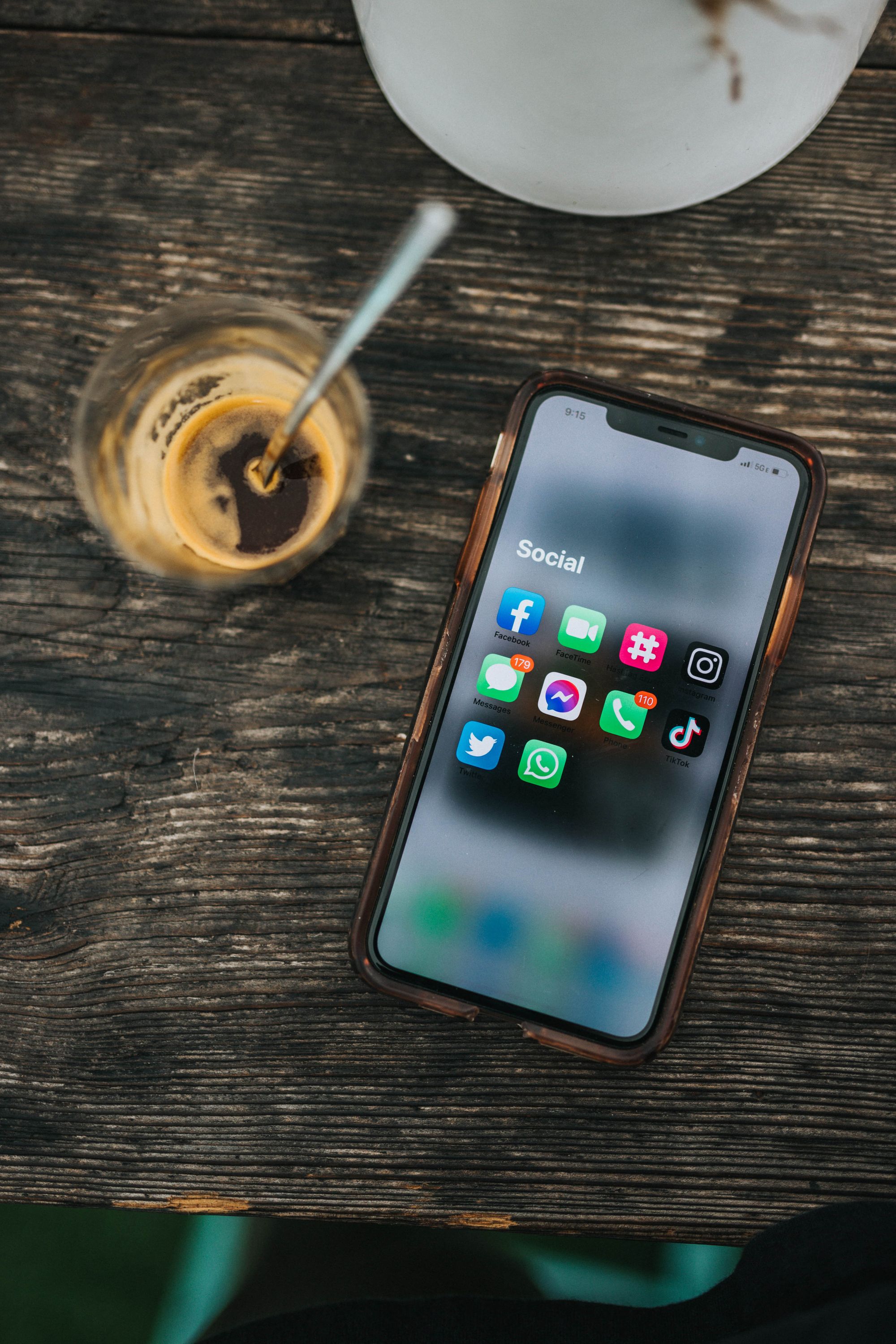 Use TikTok for unique exposure possibilities
One of the newest social media giants is TikTok. TikTok is a great way to reach a very broad audience, and with their "for you" feature, there is a chance to have a large organic reach. But what does it include? Do I have to do a silly dance, or wear silly clothes?
No!
While there are plenty of companies that utilize the silly side of TikTok, there are plenty of opportunities to remain serious on TikTok.
The hashtag "filmmaking" has over a billion views at the time of writing this. This means that there is plenty of interest for behind the scenes footage, short clips that you have filmed or even tips for other filmmakers.
You could also do a blooper reel or post memes if you'd like, it's all up to you and how you want your brand to be perceived! Read more about TikTok and how to utilize it here.
Use Social media as a tool for your marketing
While it is impossible to be an expert on every single platform, it does not hurt to be represented on the platforms that makes sense. Whether or not you want to consistently make content on all of them is up to you, but choosing one or two could prove valuable for your organic reach.
Find our comprehensive guide on how to setup the perfect space at home for your social media videos.
8. Set your price
One of the toughest things to do is putting a price on your work. What is acceptable for your clients? Well, I wish there was a simple answer to give you.
To set your price a good idea would be to research what your competitors are charging. People with similar amounts of experience, and similar geographic locations will give you a good idea of what to charge.
In the beginning, you might charge less than companies expect, or were willing to pay you, and that is all a part of the experience.
Simplify your prices to ease budgeting
One thing to keep in mind when setting a price is transparency and consistency in your pricing. This is not saying you should explain your prices fully to each client, but it would be a great idea to set a full project price on your website, rather than an hourly rate.
While there could occur variations in prices, setting a rough price for the different packages you deliver e.g. "Facebook ad", "Brand Video", "Wedding Video" etc., makes it easier for people or companies, to create a budget. It is just a neat service to do, and it could increase the demand for your services.
Offer companies monthly videos
Another idea could be to offer a subscription service for companies. Consistent video content from companies is becoming more and more normal. Some companies have monthly or weekly offers that they need to communicate.
To make it easier for companies to hire your services, you could create a subscription package, that consisted of e.g. 4 short Facebook ads for a fixed price.
9. Control your finances
Finances, budgets, rate of return, productions costs etc. I know that finances are not necessarily your strong suit and that creating and maintaining a budget may seem like a chore.
But these are things that needs to be done, and they are also things that are totally doable.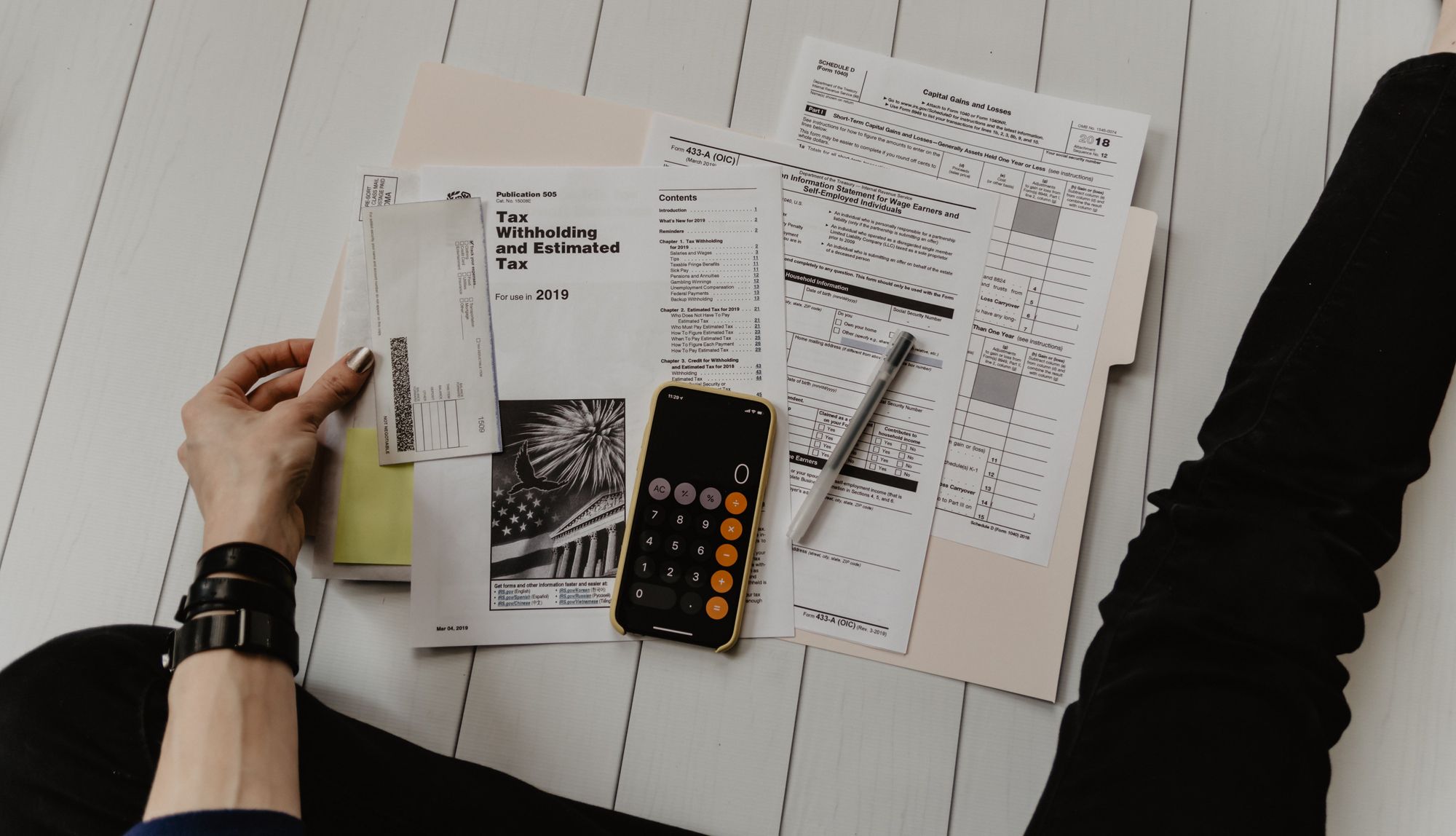 Lay a budget using an excel-template
First of all, laying a budget can be a pain, and we know it would be way less complicated for you to just wing it from project to project. I mean what's the worst that could happen?
Well, you could end up spending an excessive amount of money, which could prove the downfall of your company. But fear not, we have made it easier for you to create a budget, by making an extensive free film budget template!
Account your money through online services
Another important thing to remember when your orders start coming in is invoicing and accounting. One solution could be to hire an accountant, which would be easy, but also expensive!
Hiring an accountant to consult you once, could prove valuable, though, as they are experienced with the different tax laws, and exactly what you can write off as an expense.
A cheaper option is to utilize online accounting services such as Xero, where you can create in-voice and perform accounting in a simple and efficient way.
Rent gear to save money in your budget
I hope you are still hanging in there, the financial talk is ALMOST over. All there is left is just a few tips on how to keep your budget low.
Getting film gear is without a doubt the most expensive part of starting a video production company. Certain projects would require you to have the right camera, lens, boom microphone, LED Light and the list goes on.
So, how do you go about this when you are working on a fairly small budget?
Consider renting or subscribing to your camera equipment rather than buying, for the gear you'll only use once.
Not only will this keep your costs low, but it will also make it easier to make a budget for your project. And if you choose to subscribe to, let's say a camera, you could even choose to rent it out the days that you do not need it, e.g. the days you are editing the videos.
You can read more about why renting or subscribing is a great idea here.
Avoid copyright trouble through usage of stock content
Lastly, as you already know, you should beware of utilizing any type of copyrighted material in your videos, because it will end up costing you way more than you can afford.
If you need extra footage for your b-roll you could go to Shutterstock. They're a relatively cheap option for getting the footage you need for your project.
If you need some underlying music for your videos, Artlist is the place for you. It is a fairly cheap subscription service that gives you unlimited royalty-free music for your videos.
10. Promote your product
So you are a few projects deep, but business is slowing down? It could be time to start doing some promotions. There are plenty of ways to approach the promotion of your company.
"Cold Call" companies the old-fashioned way
The easiest and cheapest way is simply to "cold e-mail" companies. You could send them your portfolio, and tell them exactly how you can help their business grow with videos.
If your niche is more in the area of e.g. Wedding Photography, Facebook groups for wedding preparations could be a good place to start. Just don't post every single day, because people will get annoyed at you!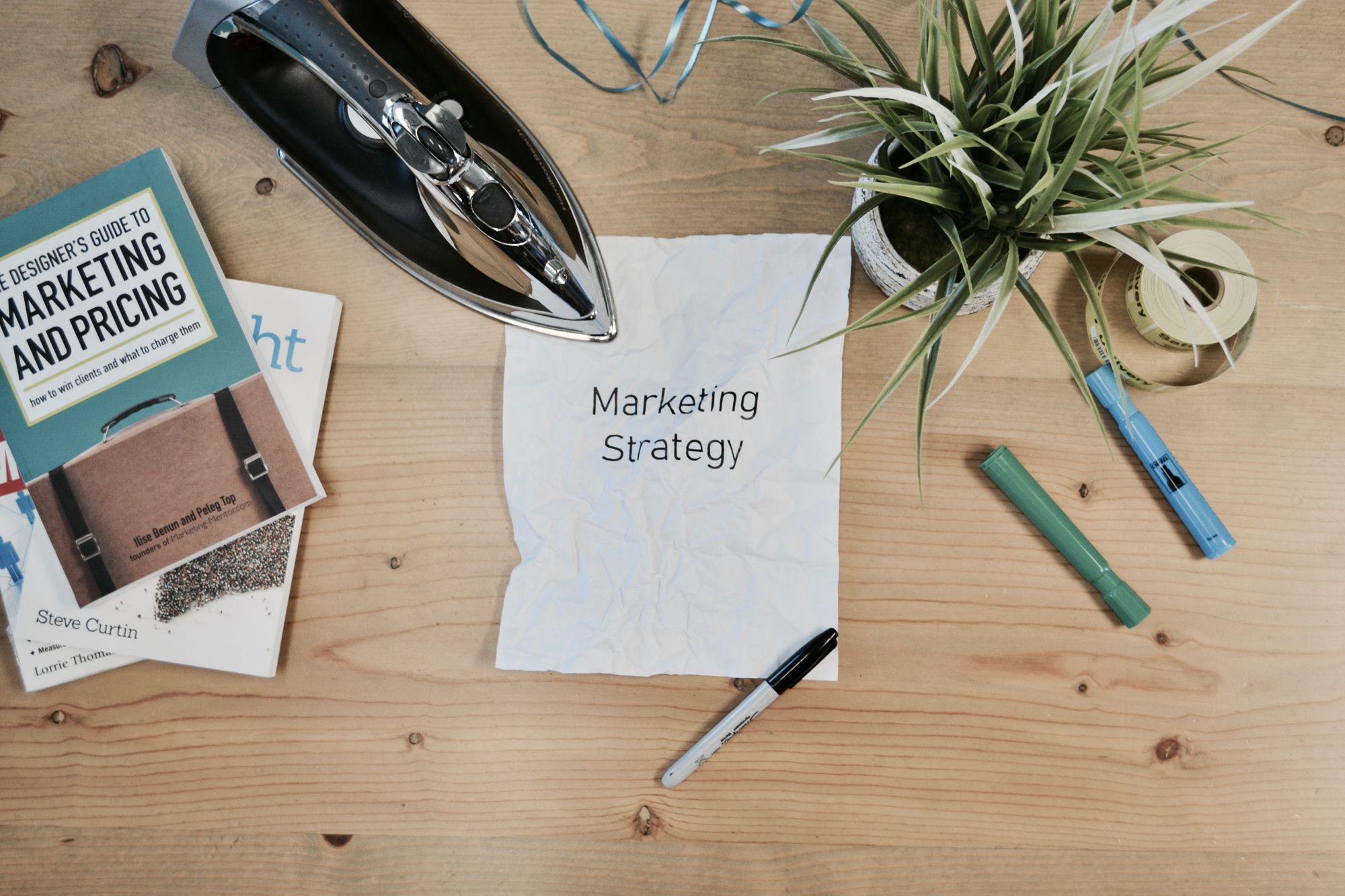 Advertise on Facebook and use Retargeting
If you are feeling like investing some of your profit into more business, Facebook Ads gives you some of the best bang for your buck. Facebook Ads allow you to follow a simple budget each day, or each month, and tweak your ads to your desire.
What this means is that you, through trial and error (and a fairly limited budget), can figure out exactly how to reach your target audience.
Another option you have is Retargeting, which allows for you to target people who have previously visited your website. There are plenty of ways to go about it, and I would suggest investing your time into it.
You can read an extensive guide on Social media video ads here.
Final thoughts
I know there is a lot of information, but as with most things, the hardest part is taking the first step!
And don't expect yourself to master everything from day one. It is okay to make mistakes, you are going to set your price wrong, you are gonna go over budget, it is all a part of the journey.
You learn from these mistakes, and you come out smarter than you were before.
I hope this article helped you prepare for your journey as an entrepreneur. If you want to learn more about the specifics about video production, check out this article we wrote on Filmmaking 101.
About the instructors