Cast List Template | Download Your FREE Template Here
In need of keeping track of your film cast?
Size doesn't matter! Whether you have a small or big cast, you'll need a cast list template to help you keep track of your cast. A cast list template contains all the information related to the actors in your filmmaking process.
The information included in our free cast list template is:
• Character role
• First & Last name
• Phone nr. & Email address
• Home address
• Agent contact info
• Paperwork status
• Website/IMDB link
• Wardrobe sizes
• Day rate
• Rehearsal days
• Shooting days
• Wrap days
• Notes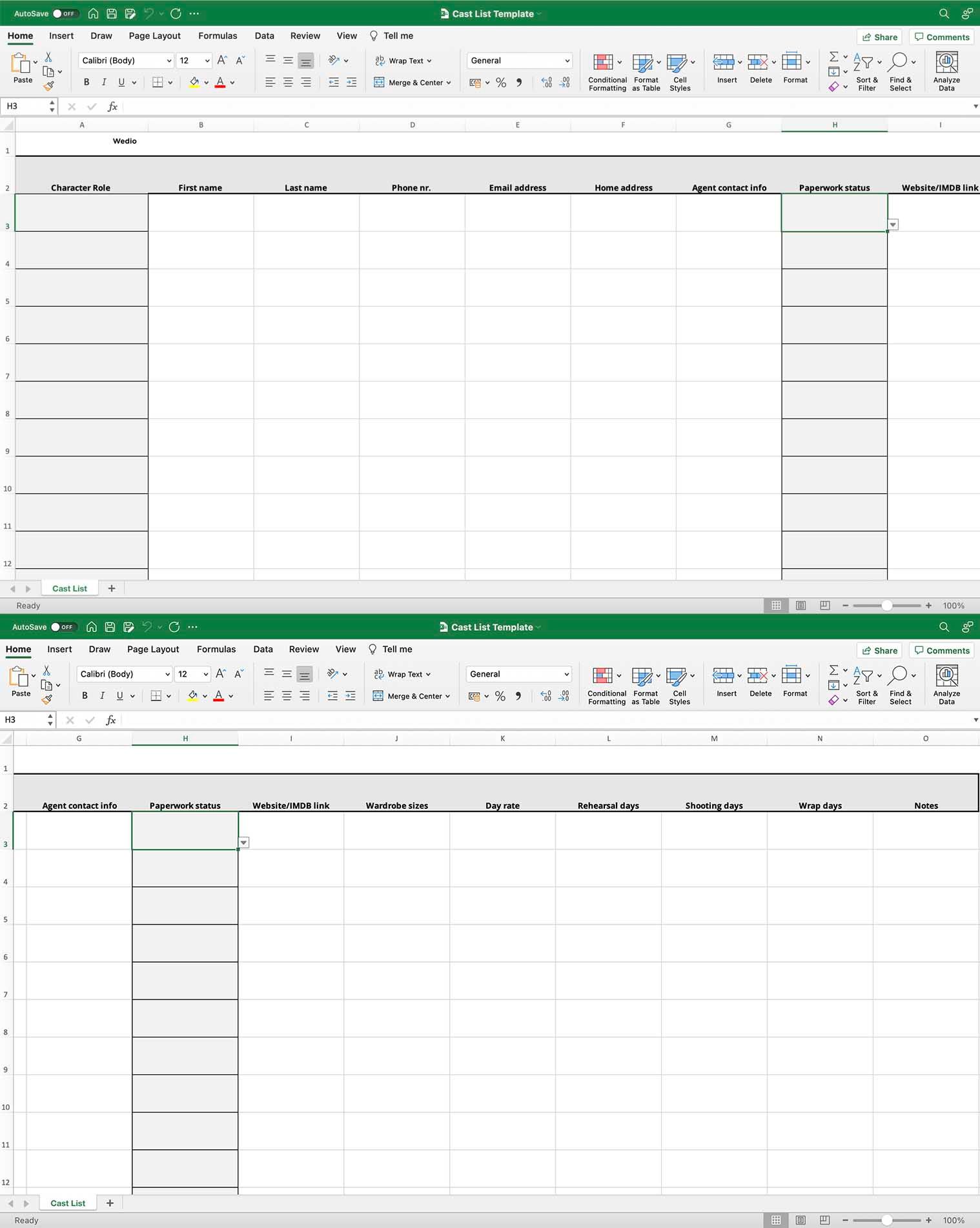 Feel free to add any additional columns you might need for your video production.
Familiarize yourself with what and why you should fill in a cast list template. Or, discover more resources for your next project at our free templates section and access the help you need for you and your crew to get started.
Happy filming!