Music Video Production – The Ultimate Step-by-Step Guide
What's not to like about music video production? Creating music videos for artists is a fun, creative pursuit where no two days look the same.
You get to meet cool new people, work with wild, different concepts, and if you make it in the industry, you can make good money too.
Whether you're a real beginner, or already have some experience, I'll walk you through all steps of producing a music video that'll help you conquer the industry as a director or DoP. I'll start with the roles present on most music video sets, go through the steps from pre- to post-production, and talk about administrative tasks and money.
How to Make a Music Video: Guide by Eypee Kaamiño | Wedio
Are you perhaps starting out as a cinematographer? A great way to get into the industry is music video production! Learn how to get the best out of it with Eypee 🙈
Location scouting & lighting
214
Camera gear & settings
343
What you'll learn
Planning is important but allows for spontaneity on set.
Shoot twice the speed to have a slo-mo shot with mouth synced with the audio.
Let your creativity flow on the day of a shoot.
During location scouting watch out for lighting.
Do not follow others – create your own rules.
The visuals only support the audio in the music video.
Roles on a music video set
Who are the people working on a music video production? The answer often comes down to your budget.
Large-scale productions will have many experienced professionals fulfilling specific roles. On the smallest sets, people usually have a broader scope of responsibilities to cut down on costs.
Even in the smaller productions, you will need to have:
Director. The director is essentially the person in charge, and they have the final say in most questions. This person guides the rest of the cast and crew from the start to the end of filming.

Directing a music video is not so different from directing a movie - only with fewer moving parts! If you're interested in directing, read more about what a film director does.
Producer/Executive producer. Even if you're planning a low-cost production, someone has to pay the bill. The producer oversees purchasing and the budget, making sure that everything is running smoothly.
Director of Photography. A director of photography or DOP is in charge of everything visual on-screen, the framing, composition, lighting, and more. They often take on responsibilities during pre-production, developing the concept, scouting for the right location, and creating the storyboard.
Gaffer/Chief lighting technician. This person takes charge of all lighting needs on set. Often accompanied by a runner or best boy, they make decisions, set up, and move around the light to achieve the director and DOP's vision.
Talent. In most cases, a music video will feature some sort of performer who will sing, act, or dance in front of the camera. The talent of the video can differ from the original artist of the song.
Editor. No video would be complete without the post-production editor. The editor works closely with the director to take the raw footage and transform it into the final edit.
Other professionals on a more established set can include:
Art director, who creates the video's visual identity through finding talent, overseeing the design, and often engaging in PR or fundraising.
Set director, in charge of building the set and populating it with objects and décor.
Costume maker and designer, who can bring the characters to life.
Production assistant, making arrangements and ensuring that all parts of production are where they need to be on time.
Production sound mixer, in charge of the sound recording, volume, and mixing.
Wardrobe, hair, and make-up professionals, ensuring that the talent looks their part.
Prop master, taking care of acquiring, arranging, and maintaining all props on set.
Choreographer, arranging the dance and movement onscreen.
Visual effects team, in charge of, you guessed it, the visual effects.
It takes a village to create a multimillion music video. But even if it's just you, your friends, and your camera up against the world, you shouldn't be discouraged. Look into the roles above and see what you can do yourself, what you can get help with, or what you need to hire a professional for.
Music video pre-production
Before you start shooting, you have to get some things in order. The pre-production phase begins with finding your client and ends with them approving your thorough plan for the production.
Don't play it by ear, make the most of your planning!
Choose the project
If you're brand new to music video production, chances are you don't have clients lining up right outside the door. There are still many new, upcoming artists out there who would love to give a new music video producer a shot!
Try to find clients you get along with and whose style you enjoy. Or explore the creative challenge of working with someone whose music is far from your preferences!
Familiarize yourself with the song and then set up a meeting to discuss the concept with the artist or their manager.
Develop the concept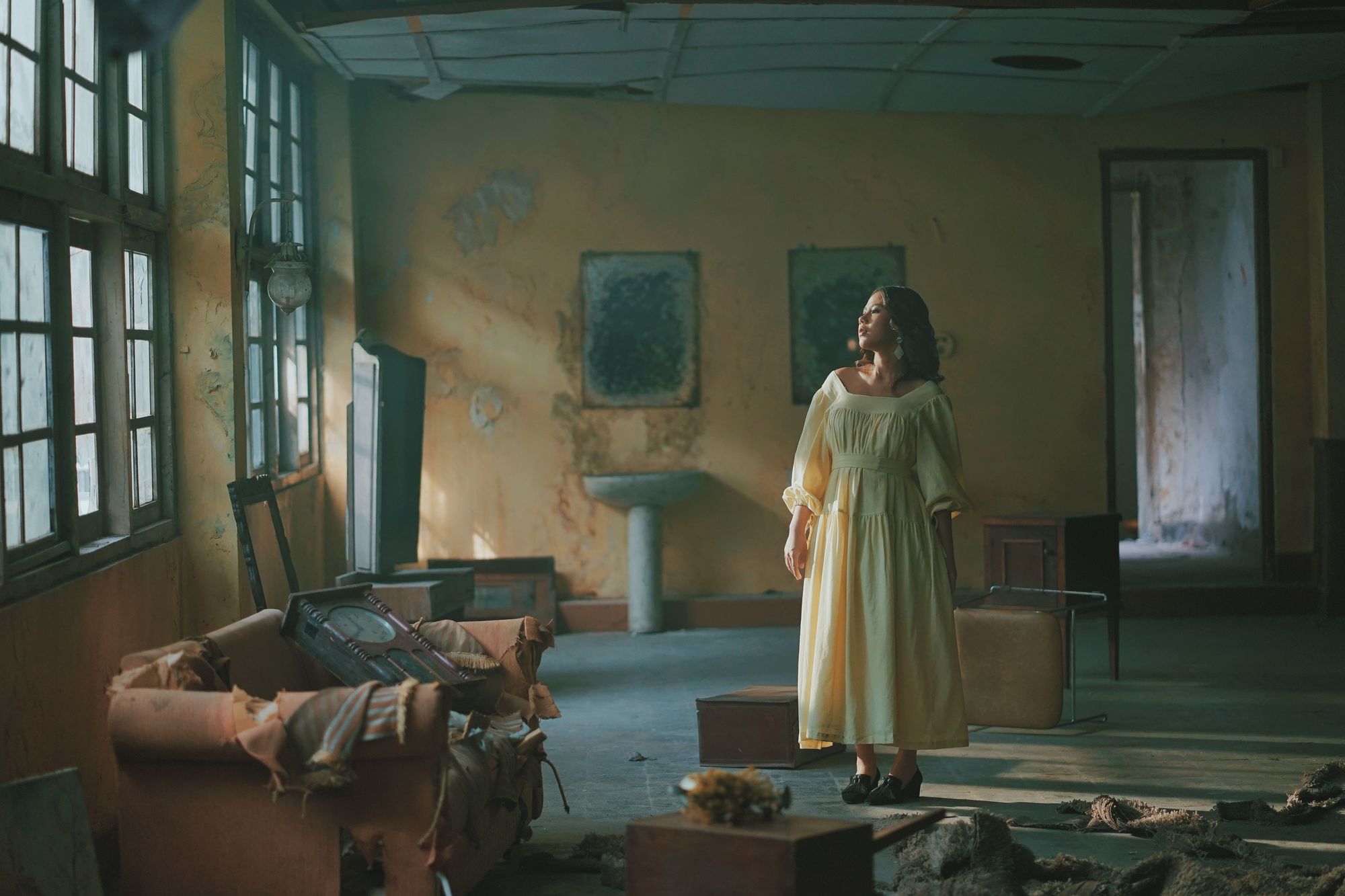 Talk to your client about their target audience and vision for the video. Discuss any constraints, like budget and timelines.
Then move on to the creative part and set up a storyboard. Will the video follow the song's story? Is there something entirely different the artist would like to showcase?
Will you create something fast-, or slow-paced? Abstract, down-to-earth, or flashy?
Getting on the same page with your client will allow for a smooth process where everyone is satisfied with the end result. If you find that your styles are inherently incompatible, it's time to walk away on good terms and wish them the best of luck.
Find the perfect location
Knowing the budget and concept will really narrow down your location choices. Especially if you're running a low-cost music video production, you might need to get creative!
Don't forget to have the owner of the property sign a location release form to avoid legal trouble. If you already know how this document works, skip straight to the action and download our free location release form template.
Talent and crew
Talent and crew can make or break a production. The more you work in the industry, the more your network will grow!
Find like-minded professionals, or get your friends to help out. Either way, if they're going to be featured in the video, have them sign a talent release form. If you need one, use our talent release form template.
Fill up the roles we listed earlier and make sure you're running within your budget.
Shoot your music video
The day of the shoot is finally here! Most music videos are shot within only a few days, depending on the production size.
Here are the things you need to know to make your shoot days a breeze.
Must-have music video production equipment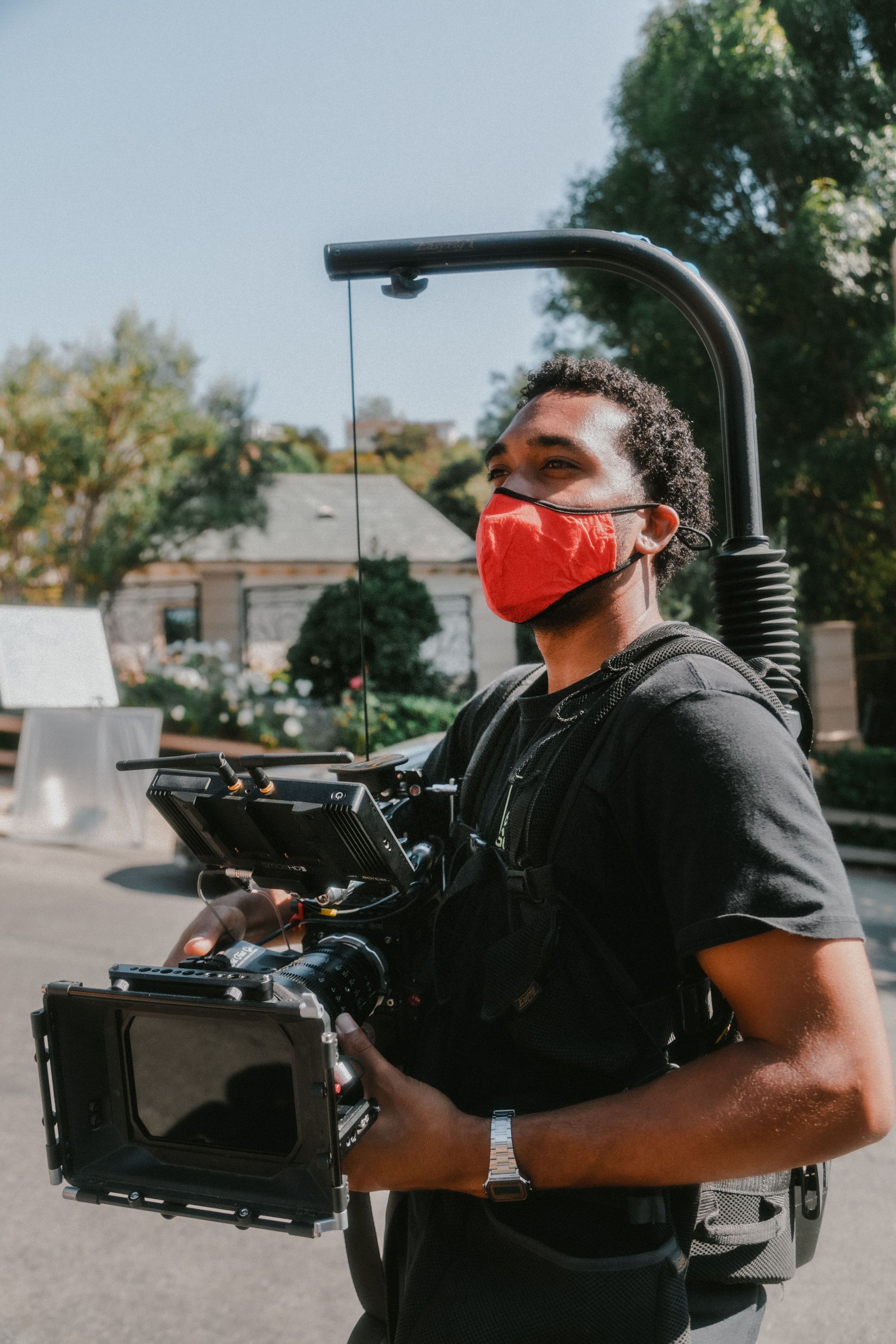 Once again, your budget will be a great determinant of what equipment you'll need, and be able to afford. Consider renting a camera if you want to save some big bucks!
Generally speaking, you'll need a camera with a sizeable sensor and a good AF system. You'll want good video capabilities, preferably one that shoots 1080p at 60fps.
You'll also want to invest in a gimbal or other type of stabilizer unless you really know how to make that camera shake seem artsy and intentional, á la The Weeknd's Halftime Show.
If you want to explore Wedio's recommendations, read more about the best music video camera and equipment in 2023.
How to light your music video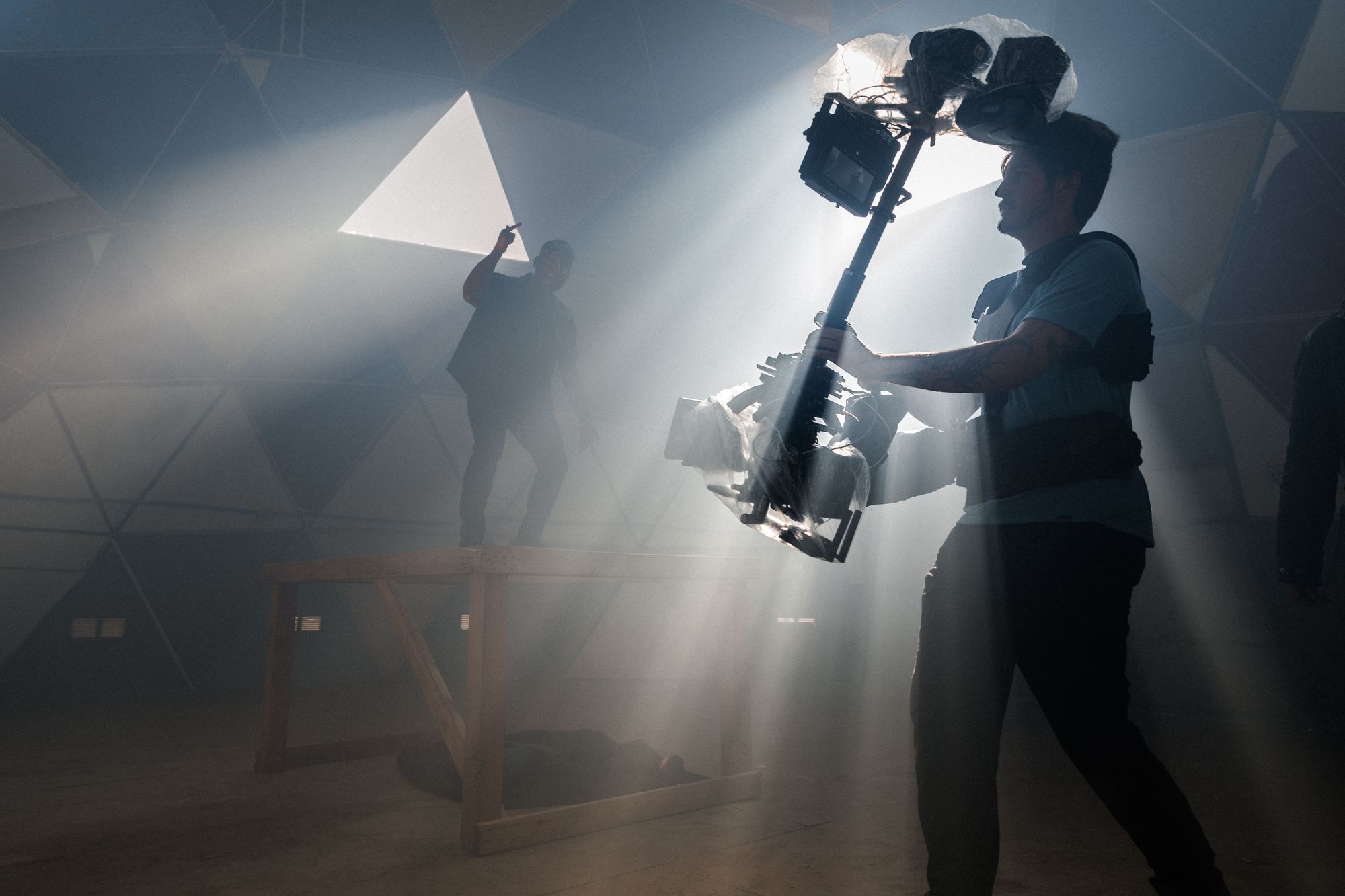 Lighting can play a huge part in setting the mood of your music video. So get creative with it!
The world is in your hand, and you have a wide range of options available. You can use natural light, ambient light, or set up the classic three-point lighting for a polished look. Or go wild and try some more advanced film lighting techniques.
Post-production stages
Once the day is a wrap, the music video production moves onto its final stage, post-production.
Editing to match the visuals to audio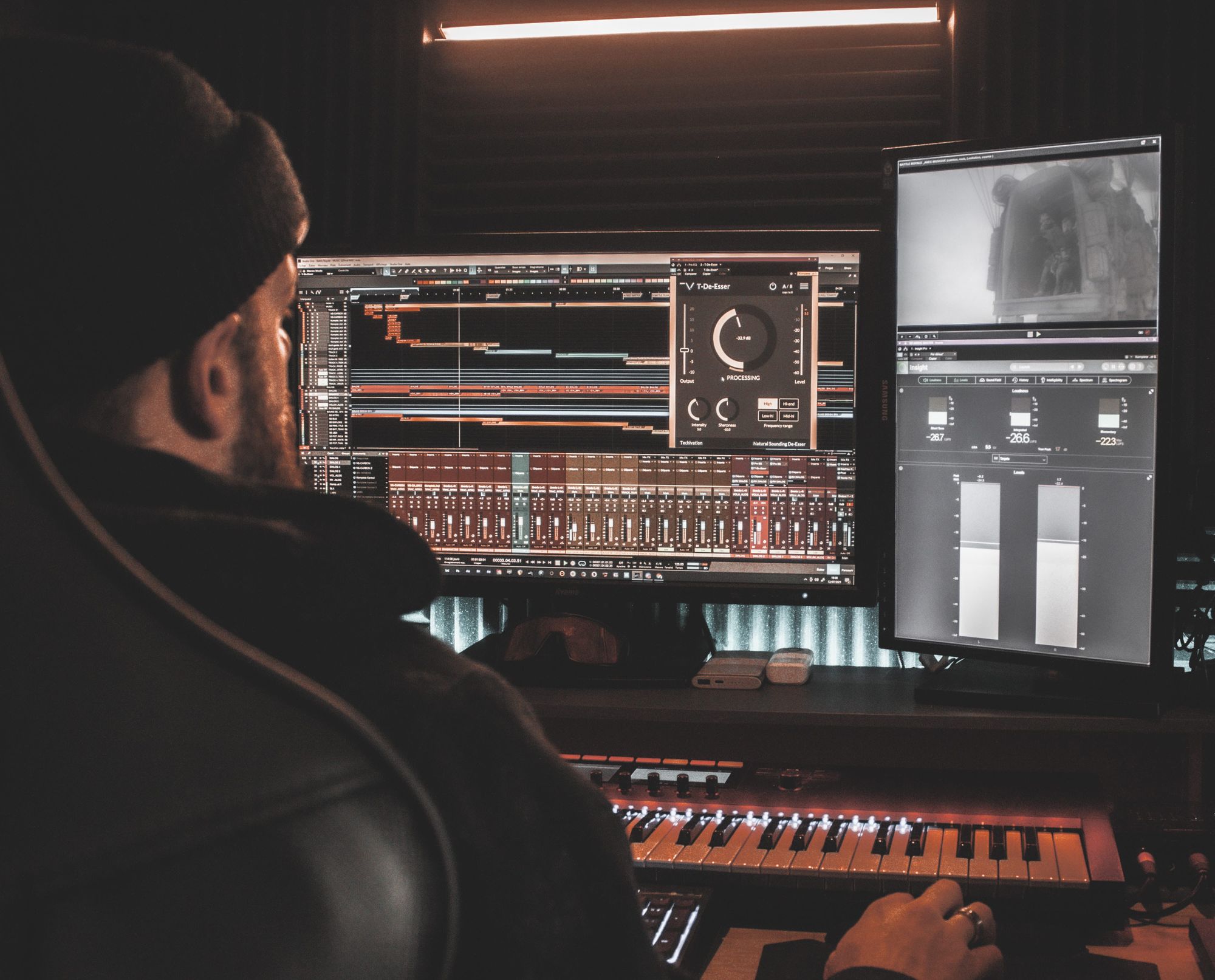 This is the phase when everything comes together. Line up the audio track to your footage, starting with your "master scene" or main shot. Then add b-rolls, effects, and transitions until it's all to your liking.
Match the pacing and your shots to the music with the help of the visual indicators. This can be the most fun part! Experiment until the audio and visuals feel coherent and achieve the desired effect.
Getting your music video distributed
The video is done and the client is satisfied. Time to face the music: distribution.
Let's be real here: today, most music videos by great or unknown artists get released to YouTube. If these videos get monetized and you have such an agreement, you might make a lot of money if the video blows up as a music video production company.
Music videos also get distributed through the use of music distribution companies. These companies offer a paid-for service where they get you exposure through most streaming services, like VEVO, and often participate in the marketing of your video too. The artist is paid royalties with the help of this, so it might be a worthy investment for them.
Promotion of your release
If you're releasing the music video to your own platform, like YouTube, you can, and should promote it in any way possible. Involve your social media. Share a teaser and try to build hype for the actual music video release. If you get a buzz going, you might even go viral.
Administrative tasks
Shooting a music video isn't all creative, fun, and rainbows, it also comes with its own set of administrative tasks that will cover you in legal and other cases. Learn about these tasks below.
Video production budget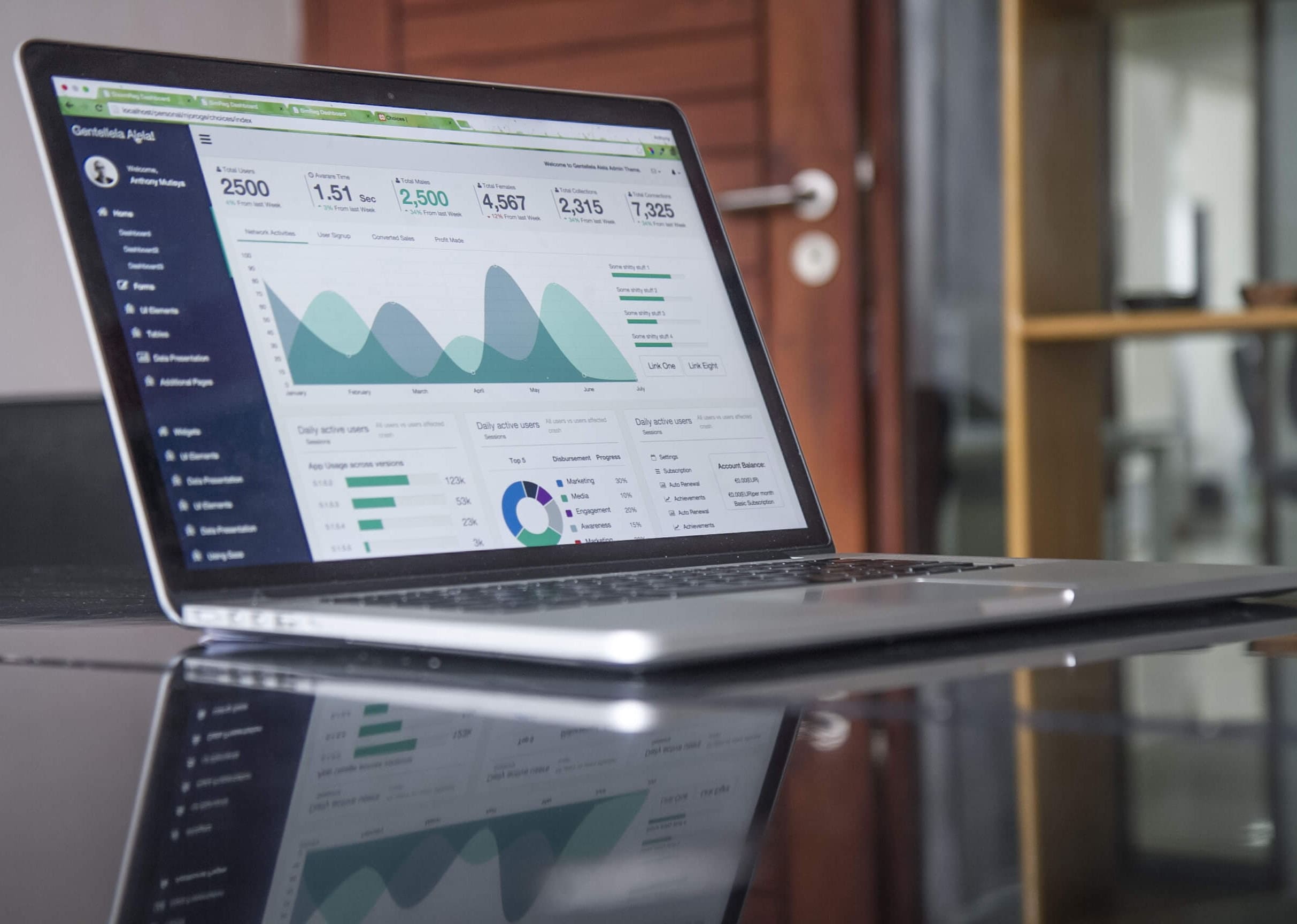 Your budget will be determined by your client, especially early on. They'll probably have X money available, so managing expectations is key. Besides your fee, will the budget cover the props, equipment, talent, location?
Make sure you consider every expense. You don't want to come up short or have to halt production. Check out this free film budget template that you can use or gain inspiration from.
How to avoid copyright issues
Generally speaking, copyright issues are not a great worry in music video production. There's one potential cause of concern, YouTube.
YouTube's Copyright Match Tool uses an algorithm that flags down the unauthorized use of copyrighted music and might automatically block a video if it's uploaded to your channel. Get prior permission from the author if you plan on uploading the music video to any of your own accounts.
The easiest way to let YouTube know that you have permission to use an artist's audio is through submitting a counter notification. Find this under your YouTube Studio>Content> Copyright claims.
How much money you can make with music video production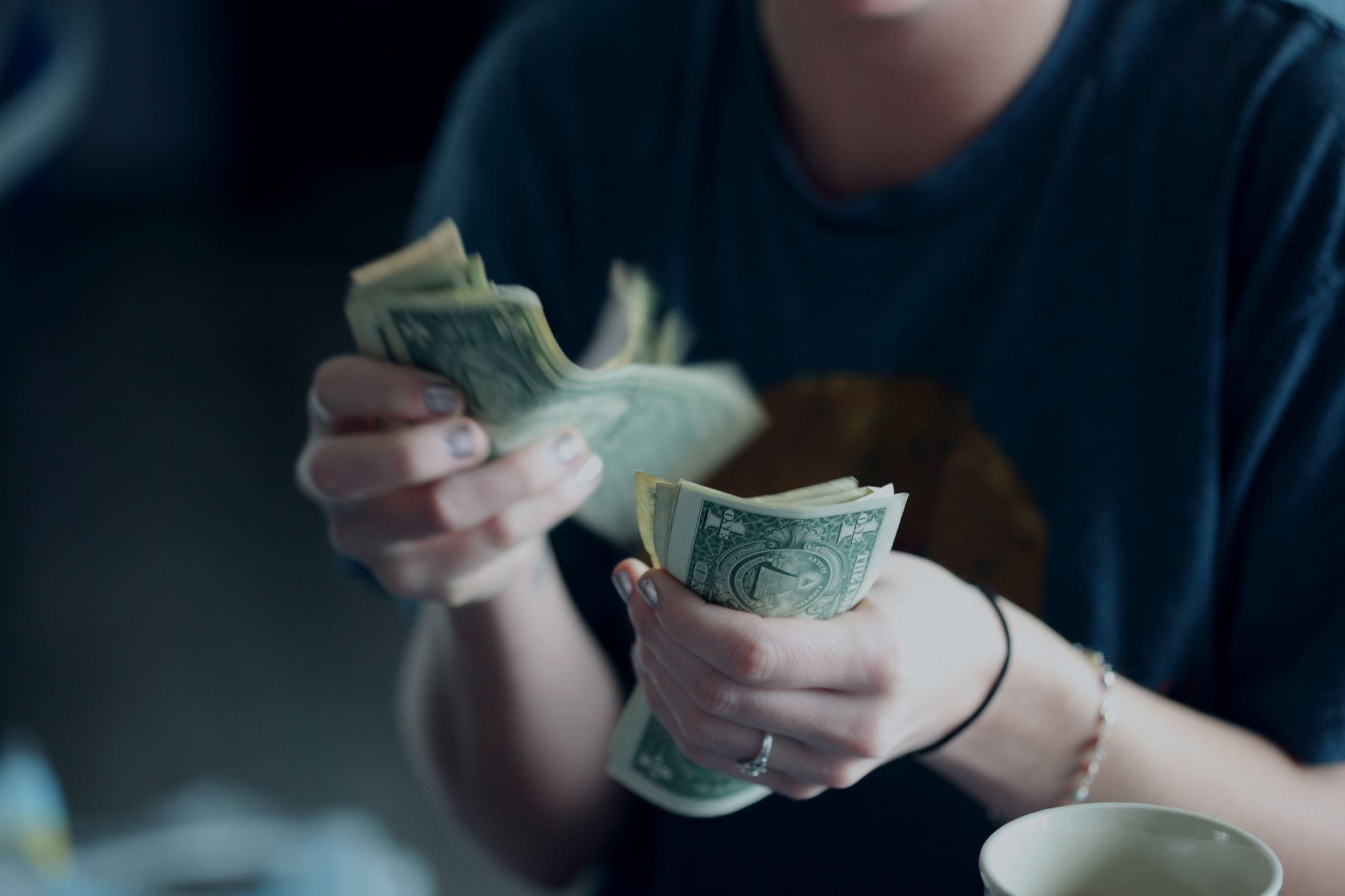 As with any gig, you'll be paid for your work as a filmmaker. But what exactly are your prospects as a beginner?
As with most freelancing gigs, you'll get better gigs as you grow your portfolio and get some recommendations. In the beginning, you'll need to price yourself competitively.
Look into your competition and adjust to what they're doing. Consider offering different pricing packages based on the difficulty of the concept or the expected length of production.
To be a bit more concrete, your going rate will start from about $200-$500 when you get your first paying clients and can go over tenfold of this as you grow your skills, showreel, and network.
What's next?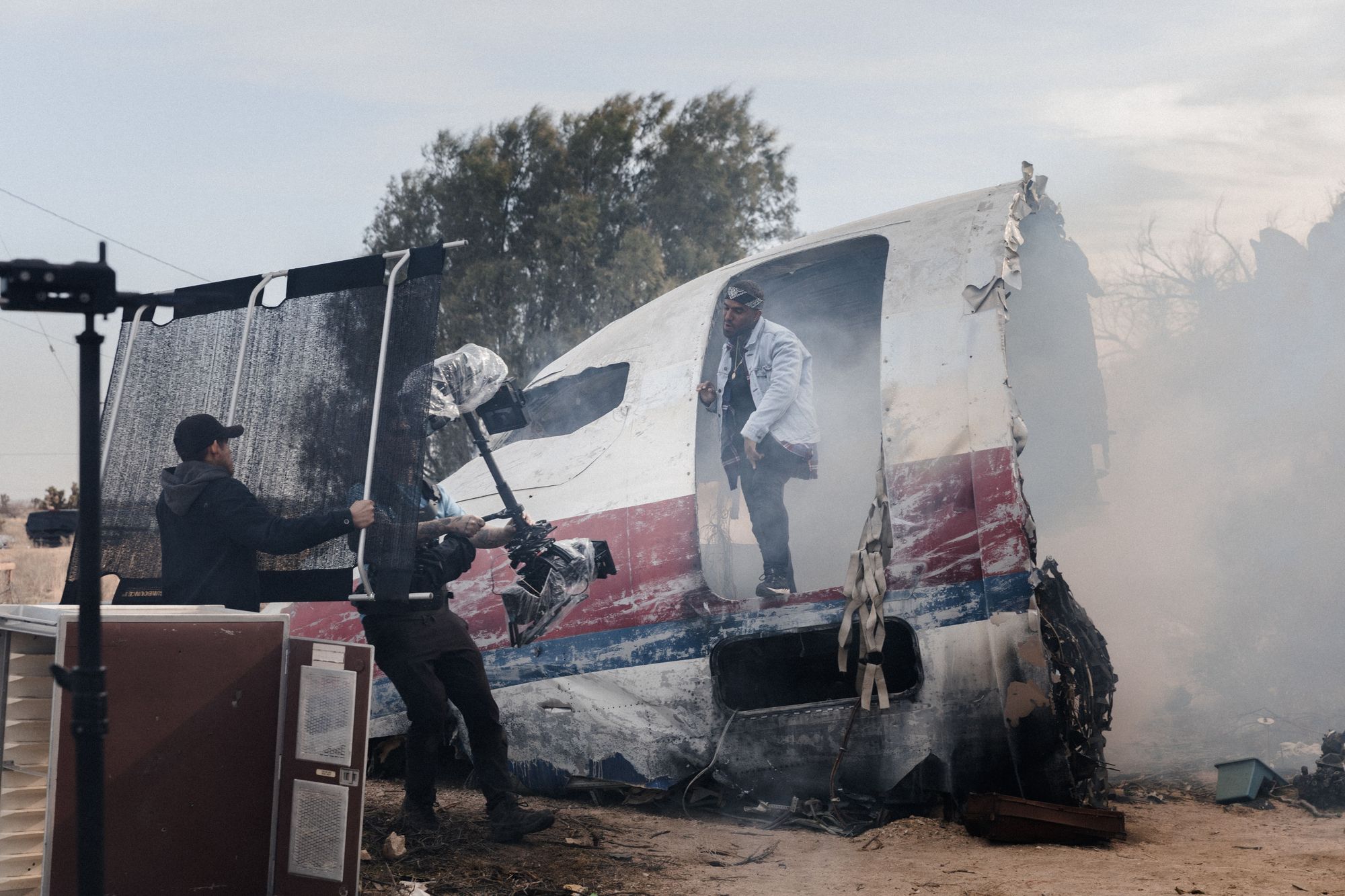 Did you get inspired to start with music video production? Maybe you're even considering starting a video production company. Either way, I hope you found the article helpful.
Ready to learn more? That's music to my ears!
Explore the best camera for music videos, or consider going independent and creating movies with indie filmmaking.
About the instructor
Eypee Kaamiño
Videographer
Berlin, Germany
Eypee Kaamiño is a videographer for documentaries and tourism. His background is working in the music industry, in which producing music and music videos was the main job.
FAQs
How to get into music video production?
Getting into music video production is fairly easy. You just need a camera, some network, and a whole lot of vision!
What is music video production?
Music video production is the process of creating accompanying visuals to an already existing song. It has three distinct phases, pre-production, the actual shoot, and post-production.
Is it expensive to produce a music video?
The price of a music video can range anywhere between a few thousand dollars and millions. The most expensive music video ever was "Scream" by Michael and Janet Jackson!
Popular listings for rentals