Super 35 vs Full Frame - What's the Difference?
Rent film gear from local filmmakers.
Rent film gear from local filmmakers.
When it comes to picking the film format, it can be quite the jungle. You'll need one that looks good for your project and is also manageable when it comes to editing and distribution.
In this article, we will talk about the Super 35 vs. Full-frame debate, and demonstrate the pros and cons of each format. We will also bring recommendations of the best cameras to shoot these formats in.
Regardless of what format your camera shoots in, it will almost always be inefficient to shoot without the right equipment. That's why we made an article explaining everything you need to know about camera equipment.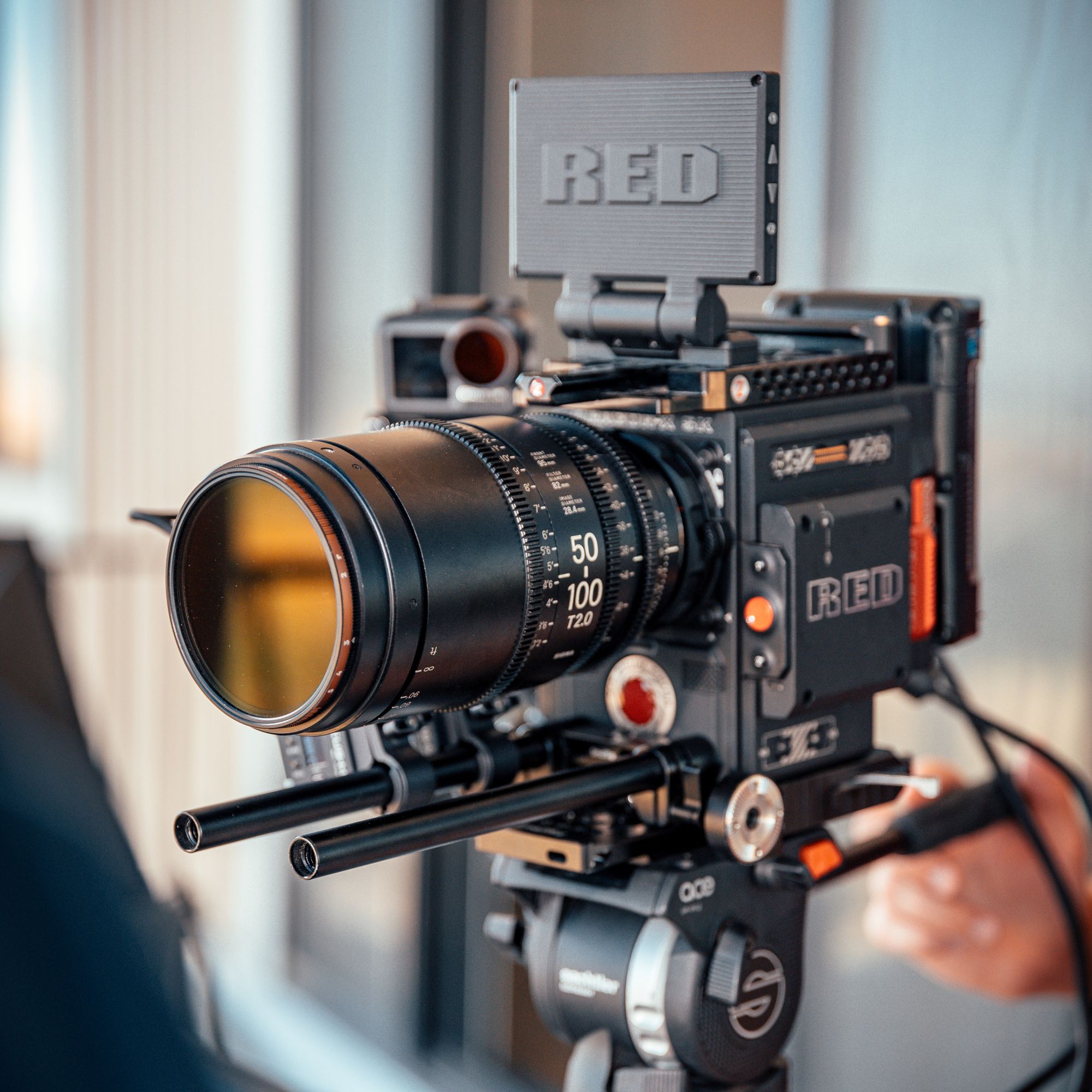 What is the Super 35 format?
The Super 35 format was invented in the 1950s, known as Superscope 235. Due to the lack of popularity, it was forgotten until cinematographer Joe Dunton brought it back in 1981.
Wide-angle production format
The Super 35 format is essentially a production format used to shoot wide-angle shots. The Super 35 format was made by removing the safety zone for the soundtrack on the film reel to allow for more space.
It meant that cinematographers could capture more than they could with the usual 35 mm film. This was used in films like Top Gun to better capture the cock pit of the jet planes. It is still used in movies with heavy VFX to leave more room to work.
An only-production format
The Super 35 is a production format is because movies are only shot in Super 35, not shown. Film editors crop the movie down afterward, so it's ready for the cinemas.
Many notable movies are shot in Super 35 mm like the Lord of the Rings trilogy, The Wolf of Wall Street, Once Upon a Time... in Hollywood, Shutter Island, No Country for Old Men, and so on.
It is no secret that many of the big-budget movies of the 80s, 90s, and 2000s used the Super 35mm format. However, some believe there's a new king in town – the full-frame format.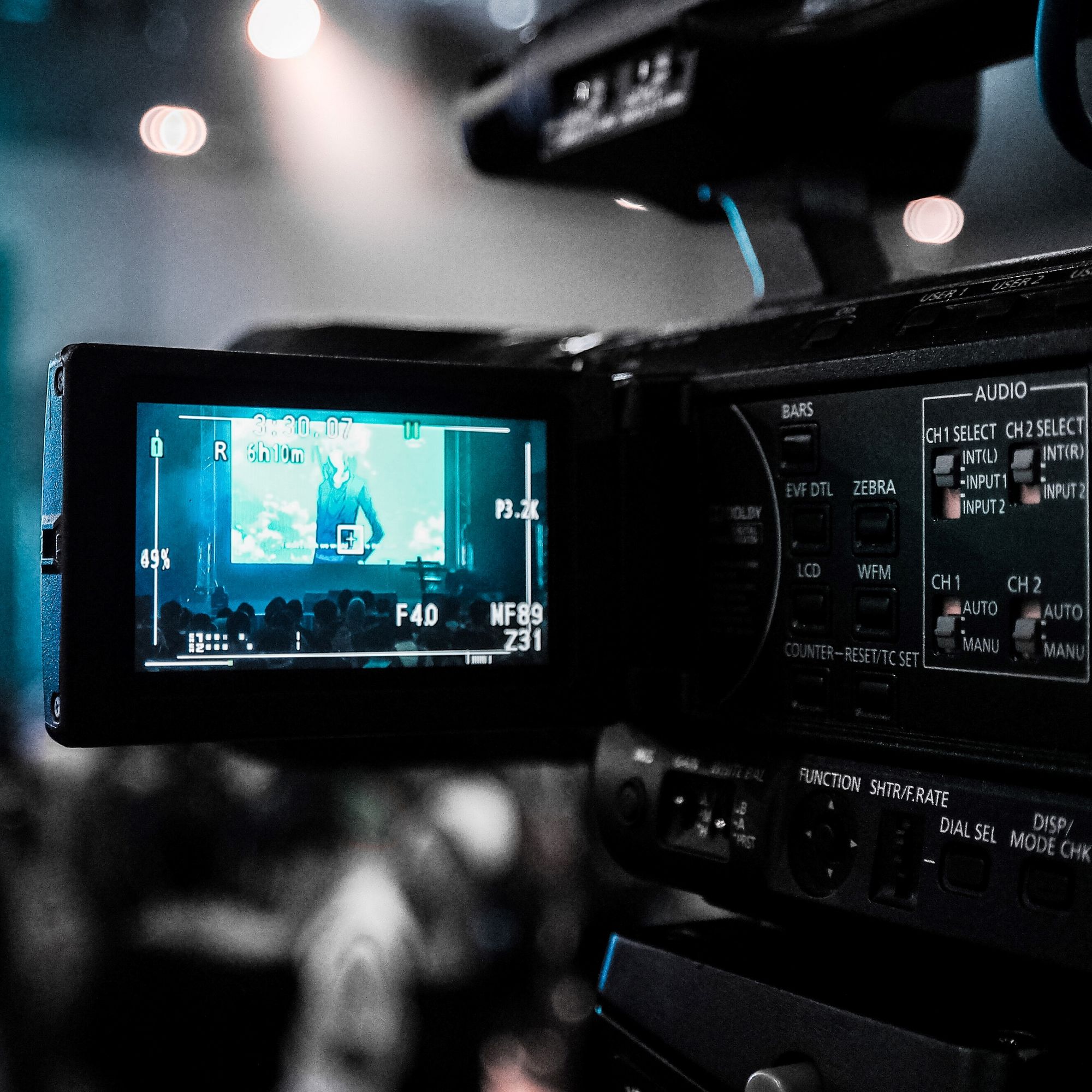 What is the full-frame format?
The full-frame format is any format shot by a camera with an image sensor around 36mm x 24mm. While the Super 35 is big, the full-frame format is even bigger.
The full-frame format was invented in 1892 by Thomas Edison and William Dickson, so it's one of the first formats ever. Full frame format makes use of the entire film and allows more control over your shot.
Provides great dynamic range and superb low-light performance
The full-frame format provides the cinematographer with a fantastic dynamic range and Depth-of-Field. It also has great low-light capabilities due to the large pixels it captures.
If you look at movies like The Revenant, you can see what incredible cinematography you can capture with a full-frame camera. It allows for superb dynamic range while having the characters in close-up.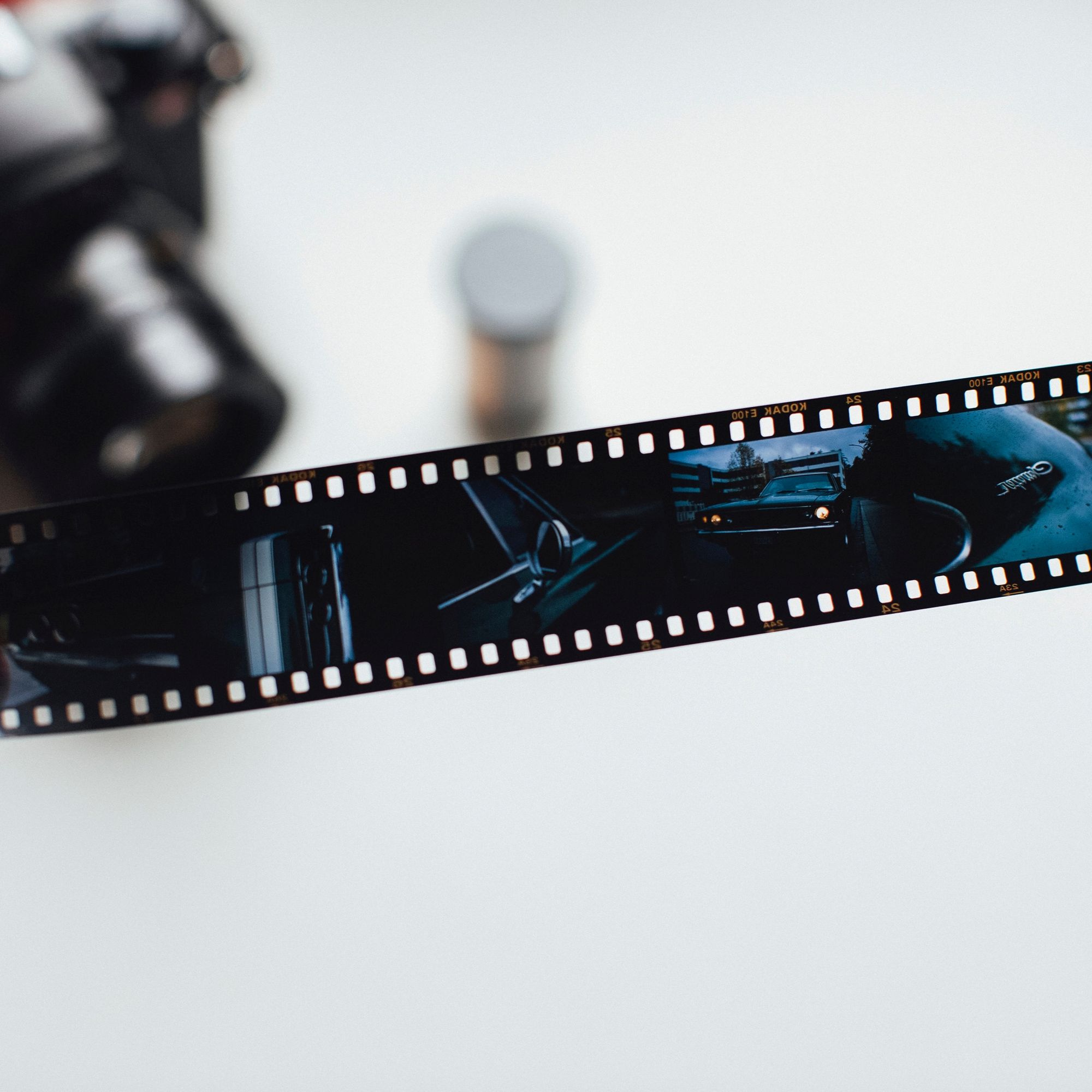 Super 35 vs. full-frame: What's the difference?
There are plenty of differences to note in the Super 35 vs. full-frame debate. They're both wide-angle formats that provide a certain feeling to the films. But that's where the similarities stop.
The Super 35 is perhaps more familiar to the cinema audience. It's the format that many of our favorite films are shot in and a format that gives movies a certain cinematic feeling. The Super 35 format is a bit easier for getting things in focus than with the full-frame.
The full-frame format is more realistic
The full-frame format feels more familiar with how we naturally look. That's because it is a format that is closer to how our eyes work than the Super 35 format.
The full-frame format has a more shallow depth of field than the Super 35, which creates a nice bokeh. This gives the cinematographer more control over what and who they want to put focus on. The camera also allows the cinematographer to get closer to subjects without sacrificing the background. This can be used to create some intense shots.
Full-frame requires more extensive equipment
In terms of equipment, the full-frame typically requires larger pieces of equipment. If your project requires loads of moving around or handheld cinematography, you should probably consider the full-frame format.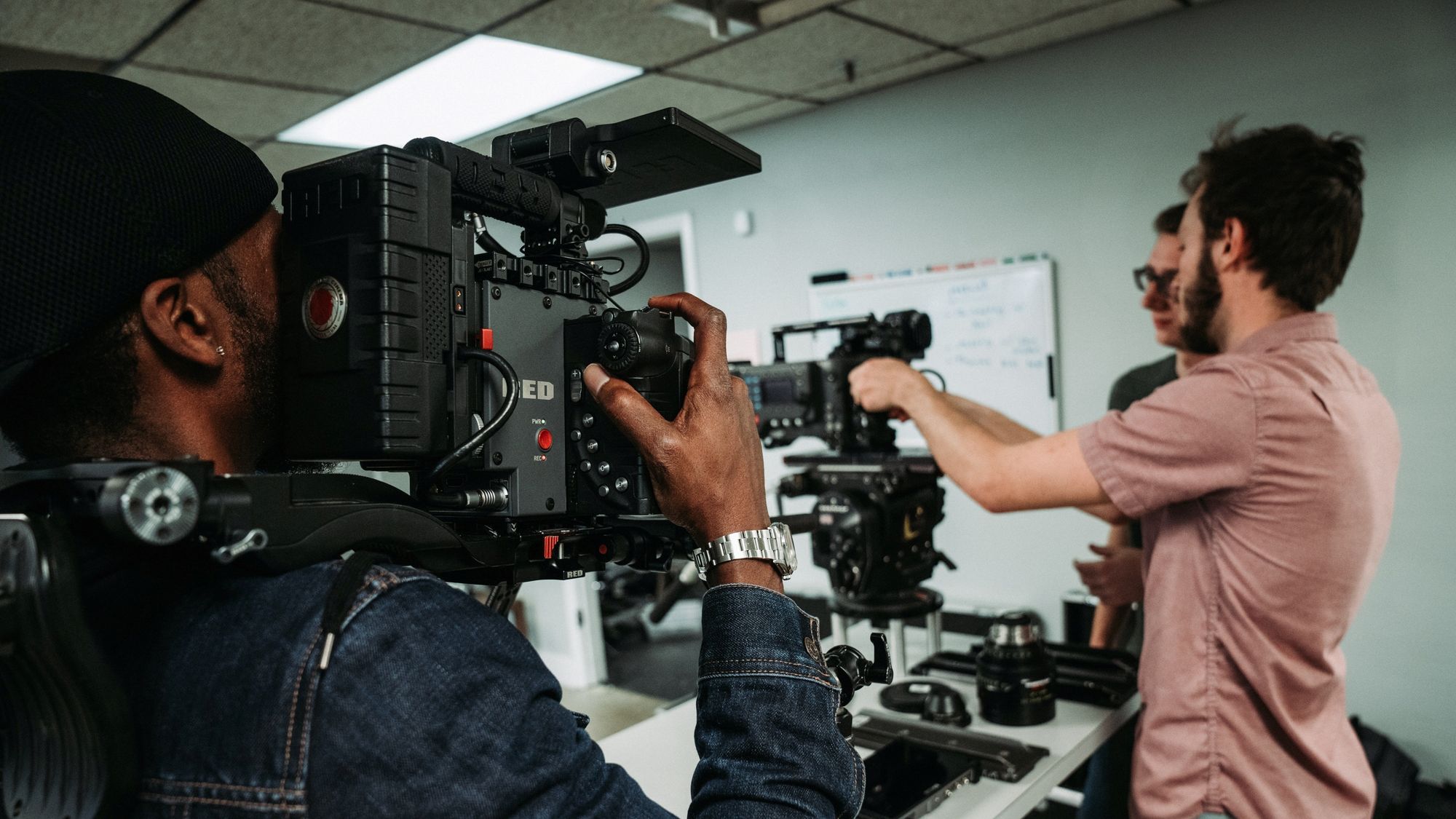 What camera does what?
When it comes to filming, your camera choice can define the feel of the film. That's why you should always do your research before you settle on your tools.
We have gathered some of the most popular modern cameras and explained what they can do for your film.
ARRI ALEXA LF & ARRI ALEXA Mini LF
The ARRI ALEXA LF and ARRI ALEXA Mini LF shoot in full-frame format and are some of the newest entries in the Alexa franchise.
The cameras both shoot in 4K and are hereby considered Netflix-Ready. This has become a new benchmark for many cameras since Netflix and other streaming services have scaled up their productions.
The Mini LF is smaller than the regular Alexa LF. This means it's more compact and can get close to the subjects in tight spaces. This makes it perfect for the full-frame format, and it is truly a camera to consider for your next shoot.
We have also reviewed the Mini version if you want to learn more about the ARRI ALEXA Mini LF.
Movies like Dune, The Power of the Dog, and The Eternals have all been shot on ALEXA cameras.
RED Monstro & Gemini
RED cameras are known for their cinema cameras, and the Monstro and Gemini are no different. They are both a part of the RED RANGER series, which is focused on creating a less complex experience for filmmakers.
The RED Gemini has an incredible high-sensitivity sensor with great low-light performance. If a lot of your scenes are filmed at night, RED Gemini is something to consider. The RED Gemini has a 5K sensor.
The RED Monstro is what the name suggests, a monster. It has an 8K sensor and is great for big-budget projects that require big, and I mean BIG, resolutions.
Projects like Stranger Things, The Aeronauts, and Hunters have all been shot on RED cameras.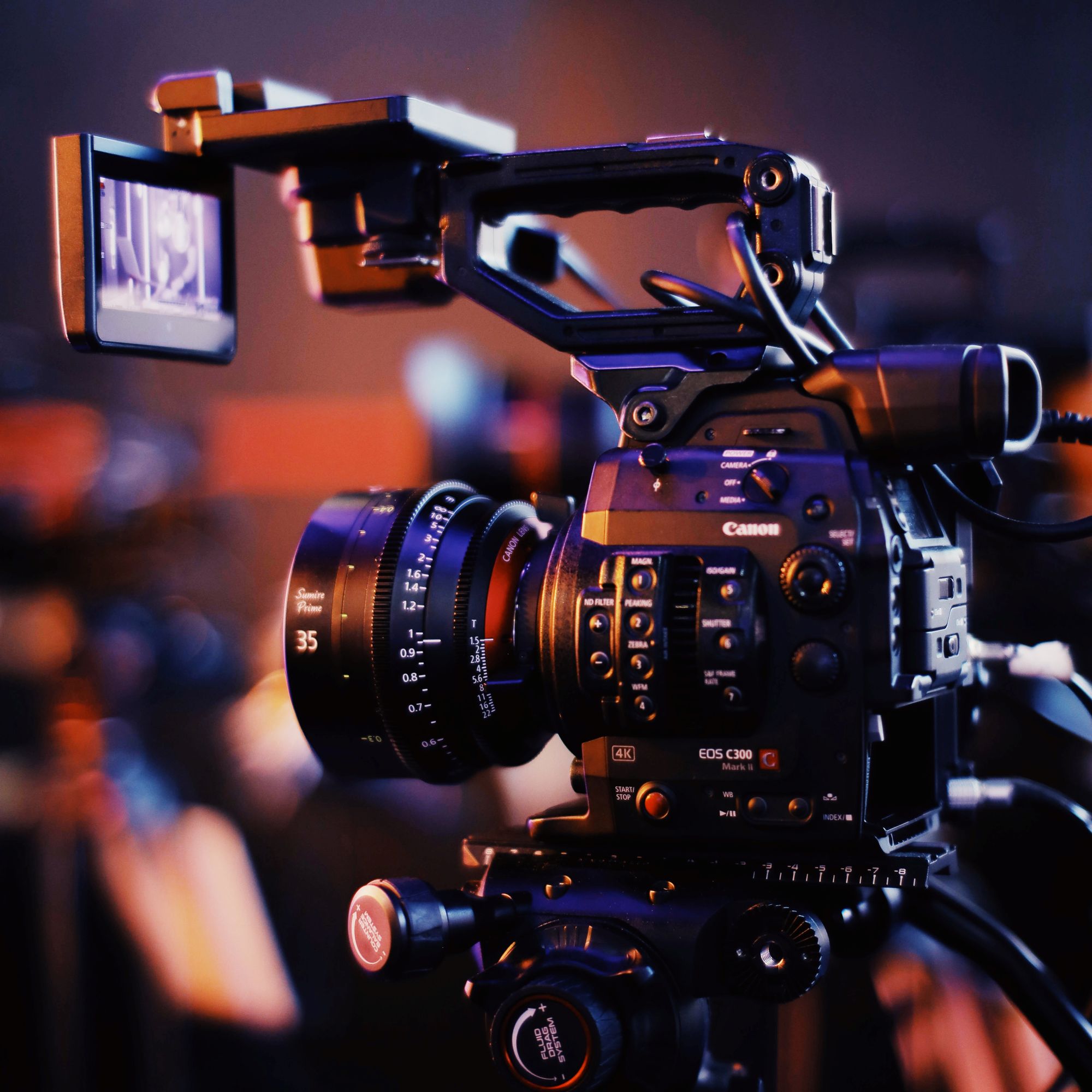 Sony Venice
The Sony Venice camera is a hybrid camera that shoots both in full-frame format and Super 35. The Sony Venice has a simple and intuitive interface that makes it easy to use for most cinematographers. The camera can shoot in a 4K anamorphic and 6K full frame if needed. It records a magnificent array of colors that will make your footage look lively and vivid.
If you're want to take full advantage of Sony Venice's quality, you can even shoot in IMAX quality. Furthermore, there are plenty of additional extensions you can add to the camera to make it fit your needs. You can mount it on drones, cranes, or even get housing to film underwater. The Sony Venice is solidly built to survive in dusty, sandy, or wet environments if needed.
Projects like Downton Abbey, Giri/Haji, and Official Secret are filmed on a Sony Venice camera.
Canon C500 MK II
The Canon C500 MK II is another camera with a full-frame sensor, which can record up to 5,9K resolution. Canon C500 MK II weighs around 3.8 lbs, making it a compact camera. The weight makes it perfect for mounting on cranes, gimbals, drones, and other types of equipment.
The compactness makes the camera great for projects that require additional equipment such as recording car commercials or car chasing scenes. The C500 MK II can go up to 120 fps, further showing its capabilities in fast-moving scenes. It also makes the camera exceptional for slow-motion footage.
Canon designed their C500 MK II to be modular and easy to apply for extensions. This makes it a flexible camera that can be used in many different situations.
Canon C500 MK II has been used in commercials and documentary films globally.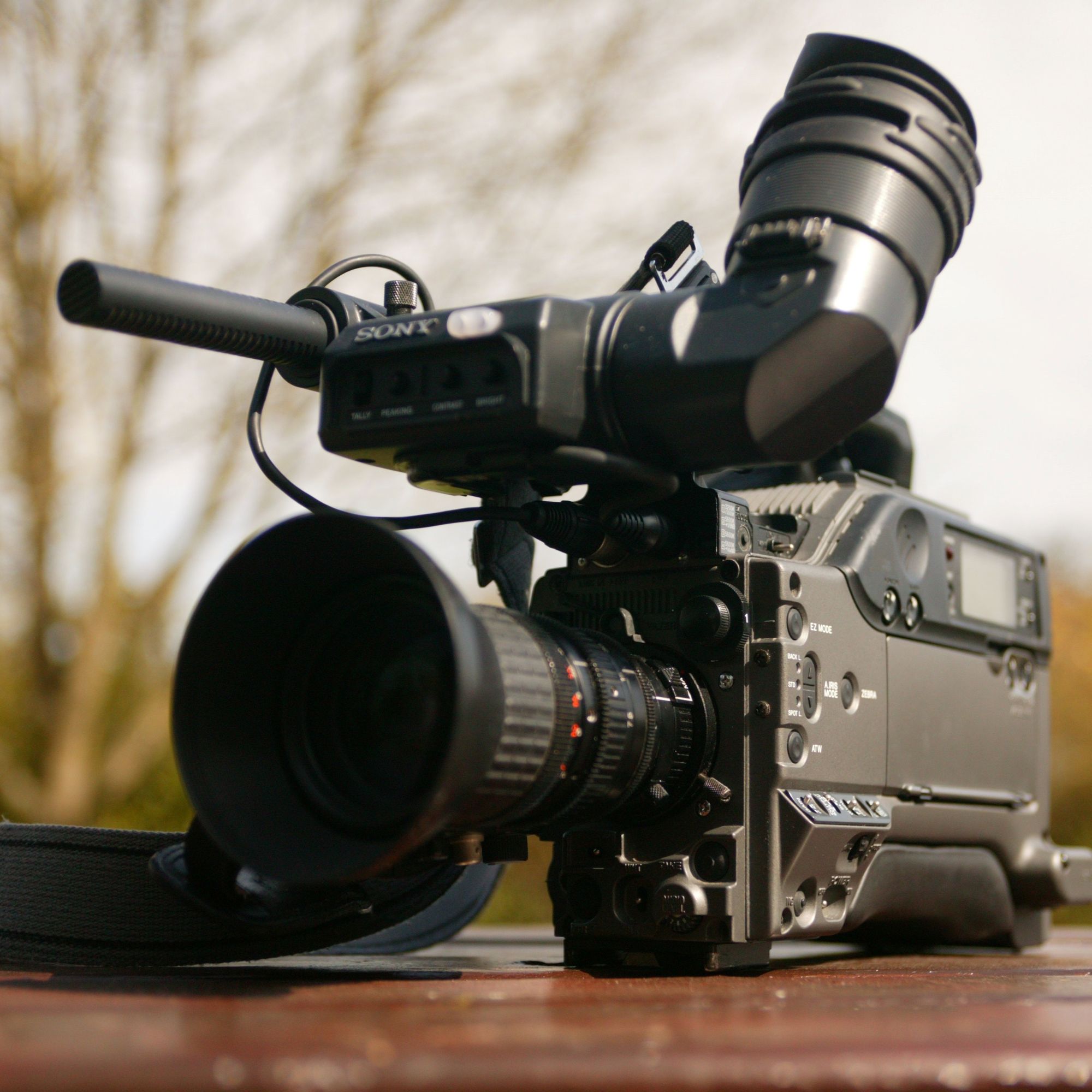 Sony PXW FX9
Last but not least, we have the Sony PXW-FX9. Sony FX9 is a professional cinema camera that records in up to 6K resolution. It can shoot in both full-frame and Super 35 up to 4K.
The FX9 has a Fast Hybrid AF system, which is an autofocus system. It allows the cinematographer to quickly focus on its subject and objects and is great for scenes with quick movements. It is especially good for documentary filmmaking, where you can't retake a scene because the camera is out of focus. The camera is also great for low-light recording, with the fantastic Dual Base ISO technology.
The FX9 has been used for various commercials and short films. It is the preferred tool for many independent filmmakers due to the relatively inexpensive retail price.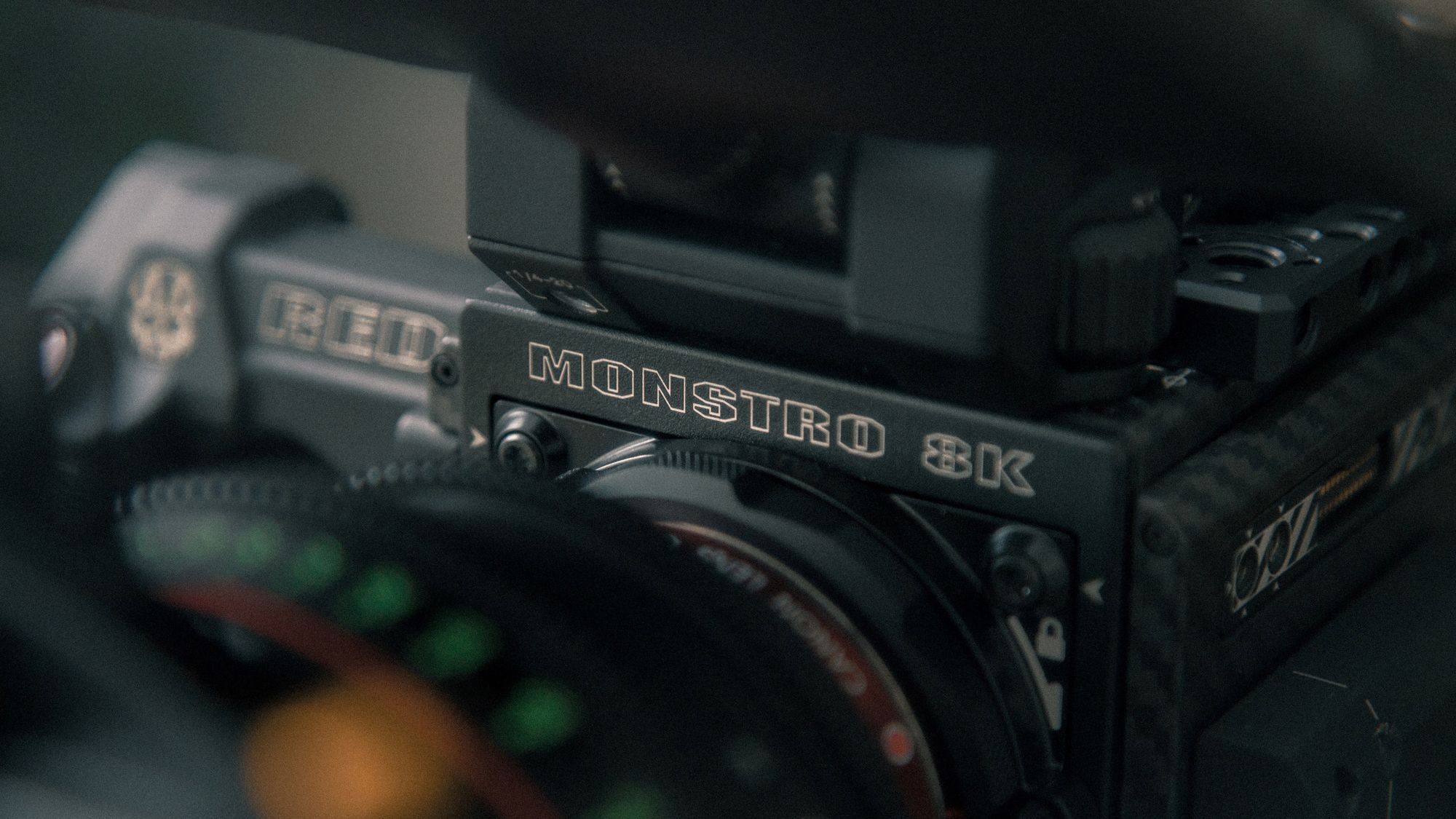 Up next: Explore 9 essential camera settings
We've reached the end of the article, and I hope the debate of Super 35 vs. Full frame is clear to you.
If you got inspired, and want to get a Super 35 or Full frame camera yourself, consider renting or subscribing to one on Wedio. That way, you won't have to pay the big bucks for your next project.
If you've already got the camera you need, but are having trouble setting it up, consider reading our article on camera settings. It will tell you about 9 essential camera settings you should know about.
Is Super 35 the same as full-frame?
No, the full-frame format utilize the entirety of the frame, making it wider than Super 35.
Which is bigger super 35 or full-frame?
Full-frame is bigger than the Super 35 format.
Is Super 35 the same as APS-C?
No. Super 35 is typically used in professional filmmaking and APS-C is used in DSLR cameras.
Popular listings for rentals