Wide Angle Lens: What You Need to Know About These Special Lenses
Rent camera gear from local creators.
A wide-angle lens allows you to get up close to your subject while still maintaining the visual clarity of the background. From characteristics to different types – explore everything you need to know about wide-angle lenses here.
Lenses, by their very nature, are meant to capture scenes of all kinds. What wide-angle lenses do is show a vast portion of a scene, giving viewers a very accurate simulation of the moment, almost as though they're viewing it all with their own eyes rather than through a screen.
Wide-angle lenses are a great asset to have in your gearbox, but far from the only one. Explore what else there is of essential camera equipment.
What is a wide-angle lens?
A wide-angle lens provides a short focal length and a wide field of view. This lens allows us to capture much more of the scene than a standard lens, as it requires the photographer to include more background information - roughly 65 degrees of diagonal field of view. Such lenses allow for the subject to be in as close proximity to the photographer as possible, without excluding any elements in the background scene. Lenses between 18-24mm are ultra-wide lenses.
Impact of the wide-angle lens
These lenses are commonly used to show off a scene, or a setting. Vast landfills, empty deserts, skylines… they're usually shot on a wide-angle lens. Whether it's establishing shots or extreme wide shots that a filmmaker needs to immerse the audience into the world they've created, this lens is an excellent choice.
There is also a shift of perspective when shooting with wide-angle lenses. Objects in the background appear smaller than with an undistorted view, separating the characters or objects in the foreground and making them stand out more.
It's not just a scene's context that this lens can amazingly highlight. It's also great for characters and plot. While most close-ups are done with standard or telephoto lenses, it's challenging to capture body language and spatial relationships with these lenses. Wide-angles can tell the whole story most simply by fitting more details into the frame.
Steven Spielberg has a strong loyalty to wide-angle lenses for a lot of his productions, including Minority Report. With clever blocking and staging, he's able to give subtext that goes beyond what's purely "happening" on screen. Find out more about how blocking and can elevate your production on Masterclass.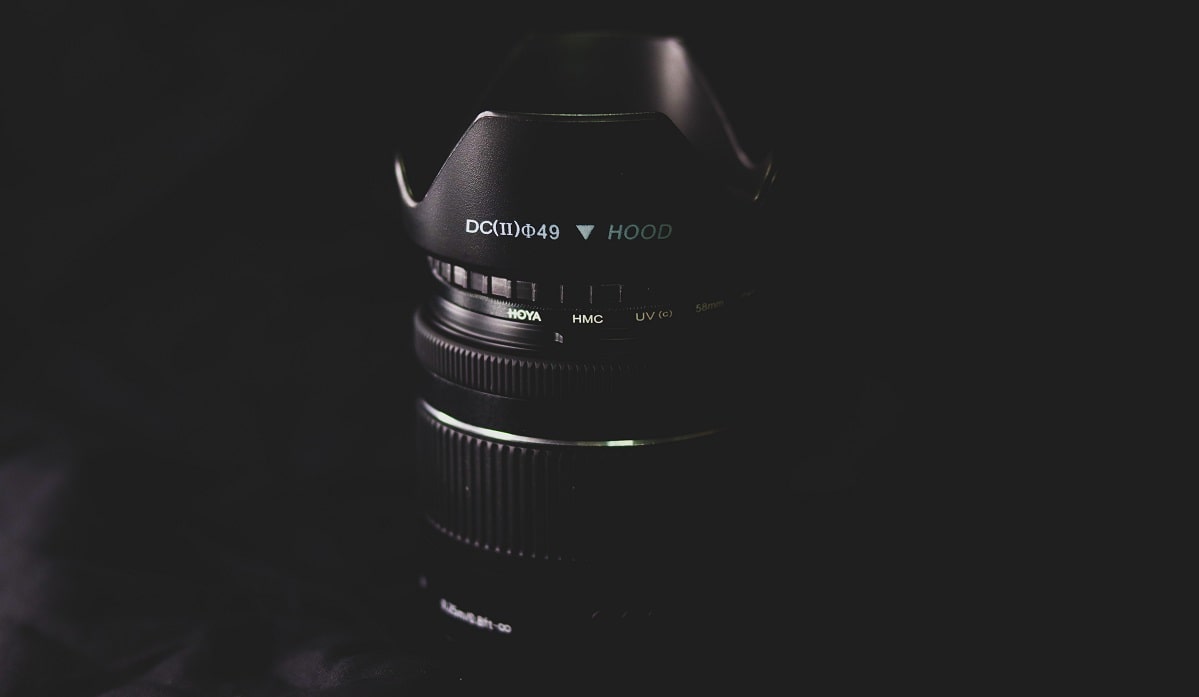 5 Wide-angle lens characteristics
1. Focal length
Wide-angle lenses come in fixed and variable focal length varieties. Anything wider than 35mm is considered a wide-angle lens. The smaller the number for focal length, the wider it will be. To determine the focal length, divide the focal length of the lens by the digital multiplier, which is 1.6x for Canon and 1.5x for Nikon, Pentax, and Sony cameras. For instance, a 35mm lens will give you a focal length of 21.8mm on a Canon DSLR, or 23.3mm on a Nikon DSLR.
2. Crop factor
Any camera with a sensor smaller than a frame of 35mm will cover a smaller portion of the image circle produced by a given lens and will thereby change the field of view of that lens. This is the "crop" part of the crop factor. Though, fear not! Most cameras have a crop sensor that ensures the full depiction of the frame, especially when it comes to wide-angle lenses.
3. Distortion
Creating a representation of this world on a two-dimensional plane in a camera creates some optical effects. Wide-angle lenses distort things and enhance perspective, essentially making objects closer to the camera appear larger than the ones farther away, no matter if they are the same size.
4. Depth of field

One of the most magical things about wide-angle lenses is how much more depth they genuinely add to the shot compared to a regular lens. A sense of inclusion is born once every subject is of different sizes in the picture, and one might even feel as though they're one with the image, as the main subject is within reach.
5. Image quality

Image quality can't help but be affected by such lenses. There are two approaches used when designing wide-angle lenses: equal angular slices — each pixel receives an equal angle leading to barrel distortion in the image; equal planar distances — each pixel images an equal distance in a plane, this is a rectilinear lens.
The 3 main types of wide-angle lenses
1. Fisheye wide-angle lens

A fisheye is an ultra-wide-angle lens with an angle of view of around 100 to 180 degrees. As such, it produces a circular rather than a rectilinear image due to the visual distortion created by the lens.
Because they capture as much information as possible, they don't produce any straight lines - much like an actual fisheye, for that matter. The most prominent feature of a fish-eye lens is the unusual distortion of the main subject's size, as it appears to be in the center of the shot, or rather the main focus.
2. Rectilinear wide-angle lens

Rectilinear wide-angle lenses allow for a wide view, but with much less distortion and much straighter lines. Instead of distorting the size of the object that is closest to the camera, such lenses distort the perspective - the lines bow outward, away from the center. This type of distortion is called barrel distortion, but it can easily be fixed during post-processing.
3. Tilt-shift wide angle lens

Tilt-shift lenses project much larger images than the full-frame sensor. The lens can be moved on the plane parallel to the sensor both horizontally and vertically when parallel lines converge. The plane of focus can also be manually controlled.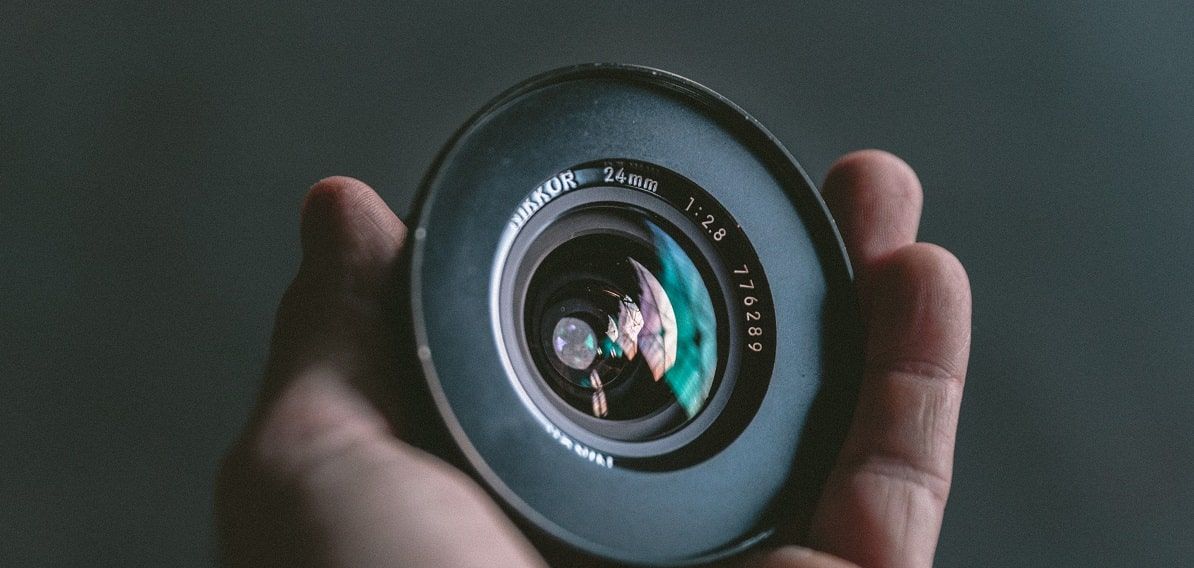 When to use a wide-angle lens?
Travel and landscape photography
Because there's so much greatness to be captured when it comes to travel and landscape photography, a wide-angle lens will be your best friend. This lens helps you immortalize many details while also providing a bigger picture.
Street Photography
The very point of street photography is to give a sense of belonging - a wide-angle lens can do just that. Because there is often no particular main focus, such lenses capture the subjects and the background in perfect detail.
Architecture & Real Estate photography
Tilt-shift wide-angle lenses are best for architecture & real estate photography, as they provide a distortion-free result, just like intended.
5 of the best wide-angle lenses
1. Canon EF-S 10-22mm f/3.5-4.5 USM Zoom Lens
maximum focal length of 22 mm
superior AF performance and speed, with full-time manual focus with the turn of a ring
produces natural highlights
outstanding autofocus
2. Nikon AF-S NIKKOR 14-24mm f/2.8G ED
maximum focal length of 24 mm
ultra-high-speed AF
reduces ghosting and flare for even greater image clarity
angle of view: 114° - 84°
3. Canon EF 24-105mm f/4L IS USM AutoFocus wide angle telephoto zoom lens
maximum focal length of 105 mm
full-time manual focus available even in AF mode
suitable for low-light conditions
produces natural highlights
4. Sony FE 12-24mm F4 G wide angle zoom lens
maximum focal length of 24 mm
easily maintains exposure and depth of field
fast, quiet, precise focus
angle of view: 122°–84°
5. Sigma 8-16mm f/4.5-5.6 DC HSM FLD AF Ultra-wide zoom lens for APS-C sized Sony cameras
maximum focal length of 16 mm
quiet and high-speed AF
full-time manual focus capability
excellent correction for distortion and astigmatism
Renting or subscribing to a wide-angle lens
Wide-angle lenses are not the easiest to get the hang of - they require more attention in terms of composition and placement of your subjects in the frame. Seeing as you're just beginning your journey, choosing the right wide-angle lens to purchase can be difficult, especially given the high prices.
Instead, consider renting or subscribing to a wide-angle lens.
Why should you rent a lens?
Rent Camera Gear: Access Pro Equipment
qqHXJy6AWlc
Camera Hire: Take Your Production to The Next Level
71PttfqWPXk
Camera Rental: Save Money with Wedio
5sHshmF1n_Y
About the instructors
Wide-angle lens FAQ
What is a wide-angle lens?
A wide-angle lens is the type of lens that can capture more things in one single picture than standard and telephoto lenses.
What is a wide-angle lens used for?
Wide-angle lenses are most commonly used for street, travel, architecture, real estate, event, night sky, and landscape photography, as well as photojournalism.
Popular listings for rentals