Top 20 Famous Cinematographers of All Time
Cinematography has always been a vital part of what makes a film great. Films are visual media, and if the camera work is shoddy, it takes away from the audience's experience.
With this article, we want to celebrate some of the most famous cinematographers of all time.
If you're looking to be a cinematographer yourself, then look no further. We have made an article explaining the what, how and why's of cinematography.
1. Sir Roger Deakins
Sir Roger Deakins is an English cinematographer who has a whopping fifteen Academy Award nominations. He has won just two of those.
Deakins has collaborated with the Coen brothers for several films, such as Fargo and The Big Lebowski.
In 2017 he received his first Oscar for his work on the breathtaking Blade Runner 2049. In 2019 he received his second win for the film 1917.
1917 is an exhilarating World War 1 movie shot and edited, so the film essentially consists of just two scenes.
Deakins is so hot in the film industry that his name on the project is enough for stars to sign on.
2. Gordon Willis
Gordon Willis was a famous cinematographer who worked on several iconic movies.
He has worked with several of the most famous film directors in the 70s, such as Woody Allen and Francis Ford Coppola. For Allen, he shot both Manhattan and Annie Hall.
For Coppola, he did the legendary Godfather trilogy. Coppola compared his work to a renaissance artist.
He worked on six films in the 70s that received 39 academy award nominations combined. Willis didn't receive a single nomination. He is known for his use of shadows on the camera, as well as the underexposed film.
3. Wally Pfister
Wally Pfister is known for his work on several of Christopher Nolan's films. He started his career as a cameraman at a news station but slowly found his way into Hollywood.
His partnership with Nolan started on the movie Memento. He proceeded to work on all of Nolan's films until Interstellar, where he instead chose to pursue directing himself.
With his work on Nolan's films, Pfister has worked on some of the most successful and critically acclaimed movies of the 21st century. He also worked on The Italian Job and Moneyball, proving his versatility with any genre of film.
4. Conrad Hall
Conrad Hall was a French Polynesian cinematographer. He won three Academy and BAFTA Awards during his career.
Hall got his breakthrough in the film industry with Morituri in 1965 and afterwards shot plenty of different movies, never settling with one genre.
He is most known for his work on Butch Cassidy and the Sundance Kid starring Paul Newman from 1969. It is considered one of the best western films of all time.
In 1976 he started his 11-year break from the film industry. He attributed this to his wish to sit back and learn from other filmmakers and cinematographers.
After his break, he continued shooting films like American Beauty and Road to Perdition before passing away in 2003.
5. Rodrigo Prieto
Rodrigo Prieto is a Mexican cinematographer who has worked with Martin Scorsese, Ang Lee and Alejandro González Iñárritu.
He has received three Academy Awards throughout his career. It was for Brokeback Mountain, Silence and The Irishman.
He is known for his unconventional camerawork and making the visuals come to life for the audience.
He is also known for his generous use of colour. He is known for being innovative and experimenting with his craft.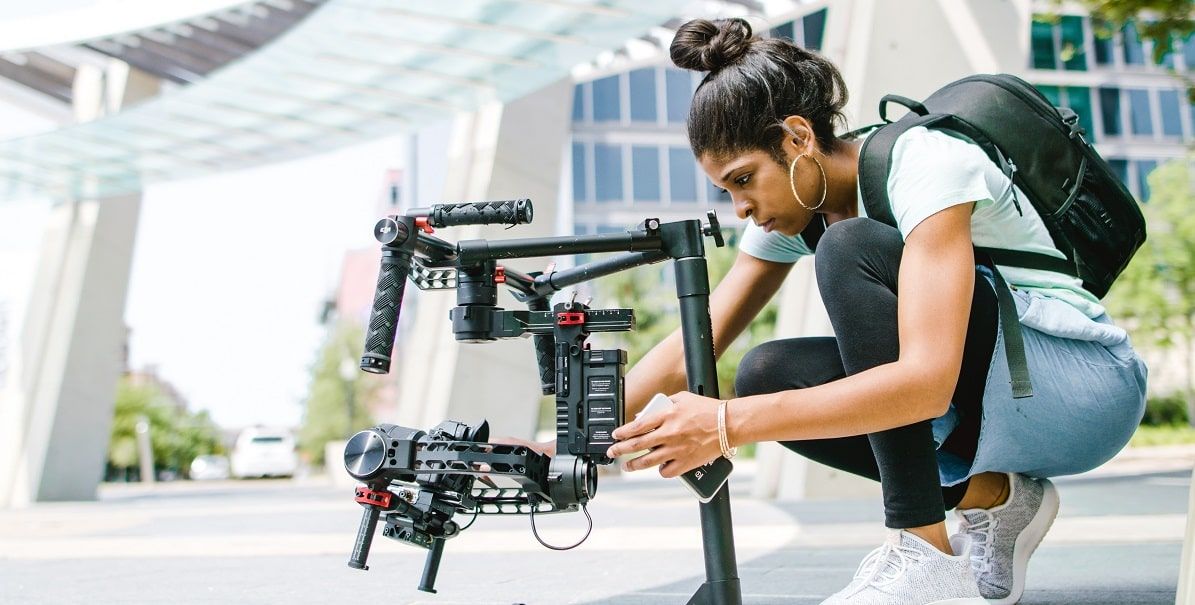 6. Claudio Miranda
Claudio Miranda is an Academy Award-winning Chilean cinematographer.
He started his career as a gaffer on David Fincher's Seven. He continued as a gaffer Fincher's The Game and Fight Club until ultimately landing a cinematography role in Zodiac.
His most famous work is on the movie Life of Pi, for which he won an academy award. He is also Joseph Kosinski's go-to cinematographer. He recently worked on the movie Top Gun: Maverick. There he partly shot some of the scenes in real jet planes.
7. Michael Ballhaus
Michael Ballhaus was a German cinematographer nominated for three Academy Awards during his career.
He worked with famous directors like Martin Scorsese, R.W. Fassbinder and James L. Brooks. Martin Scorsese credits him as being the one who brought back his joy of making movies.
His career started with Fassbinder, with whom he played a vital role in the New German Cinema movement.
He has worked on Gangs of New York, Goodfellas, The Fabolous Baker Boys and Bram Stoker's Dracula.
8. Robert Richardson
Robert Richardson is an American cinematographer who has won an Academy Award three times during his career. He won it for his work on the movies JFK, The Aviator and Hugo.
He has worked with Quentin Tarantino for six movies, starting from Kill Bill until Once Upon a Time in Hollywood. He added the vivid colours and the cinematic camera movements that Tarantino needed for his film.
He also worked on the movie World War Z. He ultimately took his name off the credits due to disagreements with the post-production implementations.
9. Vittorio Storaro
Vittorio Storaro is an Italian cinematographer who has been in the industry for over 50 years. He has worked on several classics during his career and won three Academy Awards for his cinematography.
His first American project was Apocalypse Now!, directed by the famous Francis Ford Coppola. The film was shot in the Philippines and had several production complications. Storaro still ended up winning an Academy Award for his work.
Storaro also worked on movies like The Conformist, The Last Emperor and Reds. Goethe's theory of colours inspired Storaro's cinematography. He believes in the influence that colours have on human perception.
10. Bill Pope
Bill Pope is a famous cinematographer who started out working with Sam Raimi. He later started collaborating with the Wachowskis and ended up as the DP on The Matrix.
So if you still can't get enough of the bullet-time scene with Neo, then you know who to thank!
In more recent times, he has started collaborating with Edgar Wright. Wright is famous for his quick cuts and witty edits. The pair worked on Scott Pilgrim vs the World, The World's End and Baby Driver together.
His work on Scott Pilgrim vs the World shows just how versatile of a cinematographer he is. While the movie is heavily underrated, he somehow found a way to adapt a comic book to live-action without making it look tacky.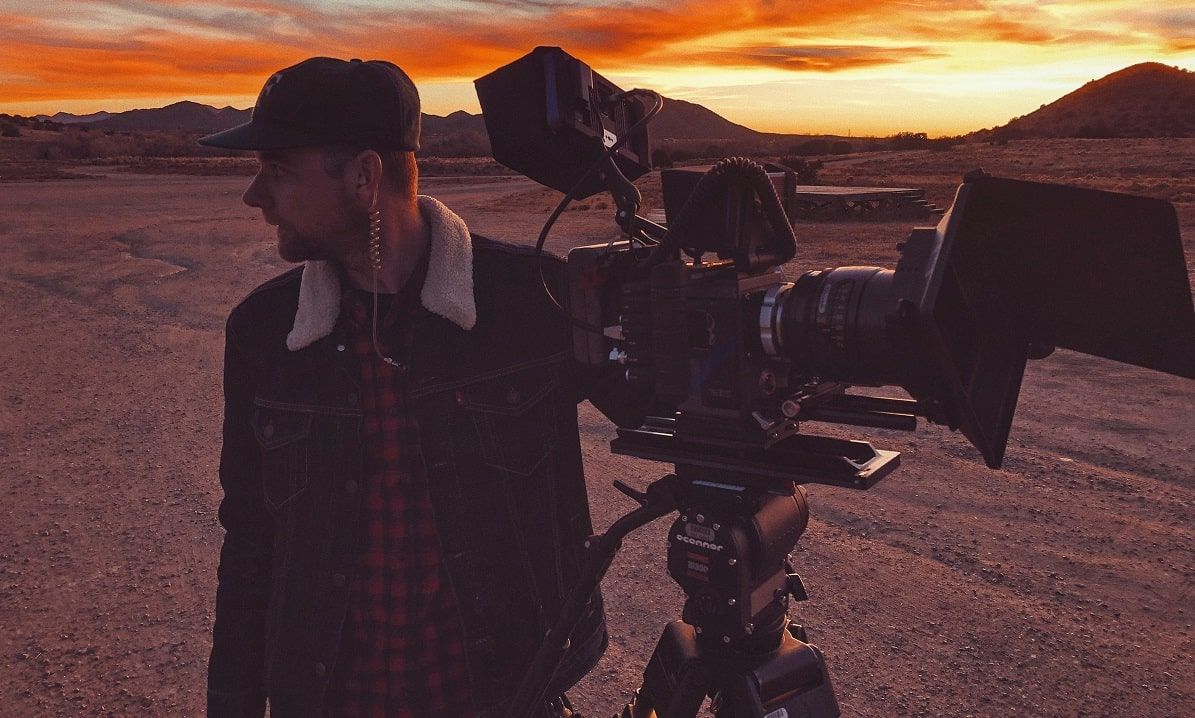 11. Emmanuel Lubezki
Emmanuel Lubezki is a Mexican cinematographer who has worked with many of the contemporary films finest directors.
He has been nominated for eight Academy Awards and won three of them. He won for Gravity, Birdman and The Revenant. He has also worked on films such as The Tree of Life, Ali and Children of Men.
He is known for his innovative use of natural light and long shots that go on for minutes. In Children of Men and Birdman, he uses this style to perfection.
Both movies include long takes with seamless editing. They both couldn't be further apart in terms of genres. Lubezki, however, makes it work so well despite never compromising on his style.
12. Maryse Alberti
Maryse Alberti is a French cinematographer who typically works with indie films and vérité.
She travelled to New York City at 19 years old to go to a Jimi Hendrix concert. Sadly he had passed during her travels, and she ended up settling in the country after hitchhiking around for three years.
She started her work as a photographer in porn films and worked her way into the film industry. She did cinematography on The Wrestler, Collateral Beauty, and We Don't Live Here Anymore.
Despite working on feature films, she prefers working in smaller productions which is why she enjoys filming documentaries and indie projects.
13. Hoyte van Hoytema
Hoyte van Hoytema is a Dutch-Swedish cinematographer who started his career in the Swedish film industry.
He started doing Hollywood movies in 2010 with the film The Fighter, and in 2013 he worked on the film Her.
While both of those movies are critically acclaimed, he truly got his breakthrough in 2014. It came when he was the DP on Interstellar, taking over the reins for Wally Pfister.
He continued being Nolan's go-to DP for Dunkirk and Tenet, and he is also working on the upcoming Nolan title Oppenheimer.
Outside of his collaboration with Nolan, he has done work on Sam Mendes' James Bond movie Spectre and James Gray's Ad Astra.
Hoyte worked his way into the film industry the hard way and has shown that persistence and determination is the key to success.
14. Michael Chapman
Michael Chapman was an American cinematographer who started his career as a camera operator on The Godfather. He followed it up with being a camera operator on Jaws before starting his journey as a cinematographer.
In 1976, a year after Jaws came out, he worked on the iconic film Taxi Driver by Martin Scorsese. He also worked on Raging Bul, cementing himself as a tier-one cinematographer.
He is known for his improvisation on set, always grabbing an opportunity no matter how complex. He is also known for his liberal use of vivid colours and high contrast.
15. Bradford Young
Bradford Young is best known for his work as a DP on the movie Arrival. It got him an Academy Award nomination for best cinematography.
He first got into the film scene when he was in university. He wanted to study writing but ended up majoring in film.
He also worked on notable projects like Selma, When They See us and the Star Wars spin-off Solo: A Star Wars Story.
He is known for his approach to shooting with the light that is available to him. That means lamps or other sources of light on the set. His childhood memories and experiences being at his relatives' houses inspired this lighting technique.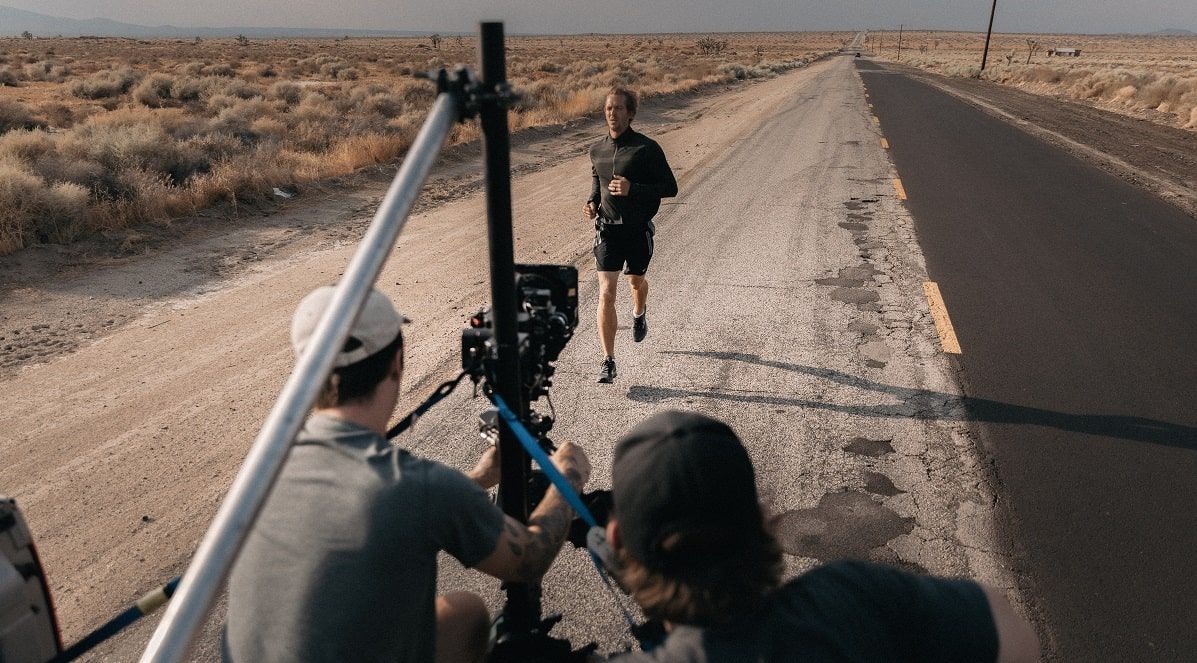 16. Rachel Morrison
Rachel Morrison studied both photography and film at NYU but decided to go with cinematography.
She got her beginnings in indie films like Fruitvale Station and Sound of My Voice.
In 2018 Morrison became the first woman ever to get an Academy Award nomination for Best Cinematography. The nomination was for the movie Mudbound.
In that year, she also photographed the movie, Black Panther. She became the first female cinematographer in a Marvel superhero movie.
She has also gotten several Emmy nominations for What Happened Miss Simone? and Riker's High.
17. Linus Sandgren
Linus Sandgren is an academy award-winning Swedish cinematographer. He won his academy award for his work on the movie La La Land.
He started his work in Sweden but moved to American film at the start of the 2010s. There he worked on films like Joy, American Hustle, Promised Land and then La La Land.
His work on the film First Man also landed him several film award nominations, including a BAFTA and ASC. In First Man, he filmed it as a 1960s-style documentary by using Super16mm film. He also shot the 2021 James Bond movie No Time to Die.
18. Caleb Deschanel
Caleb Deschanel is a famous cinematographer who has received six Academy Award nominations for his cinematography work.
He is known for his work on The Patriot, The Passion of the Christ and The Natural. He is known for his ingenuity on set. He is always able to improvise and get the shots that are needed.
He has even directed a few projects himself, including an episode of Bones. His daughter Emily Deschanel was the star of the show, which must have made it one fun production!
19. Ellen Kuras
Ellen Kuras is a famous cinematographer who has worked on fictional and documentary films. She has worked with film directors such as Sam Mendes, Michel Gondry and Spike Lee.
Ellen has collaborated with Martin Scorsese on multiple occasions, has been nominated for one Academy Award, and has won two Emmy awards. She's also the unprecedented winner of three Best Dramatic Cinematography awards at Sundance. She also worked on films like Summer of Sam and Blow with Johny Depp and Penelope Cruz.
In 2004 she worked on the critically acclaimed movie Eternal Sunshine of the Spotless Mind as a DP. Outside of her cinematography work, she has also directed a documentary film called The Betrayal – Nerakhoon.
How can you describe your visual style?
My visual style always starts with meaning – the meaning of the scene, and how the camera can best tell the story. I wouldn't say I have a particular style; rather, it's an eclectic style that depends on the story being told. I like to think of each visual style that I choose as a metaphor for the story.
If you could go back in time and offer yourself advice, what would you tell yourself at the start of your career?
Always follow your inner voice. It's your intuition and I've found that it's always been my best guide. Sometimes, if I happen to second-guess myself, I'll hear my inner voice talking to me in the back of my head. These are the times that I really have to trust that voice even if it means that I have to make a change in what I'm doing.
What are the biggest mistakes that cinematographers make?
Cinematographers can sometimes fall into the allure of creating cool shots and forget that they're telling a story. I've found this with operators too.
Which film was your favorite after working on so many?
Blow. Blow
Where do you find inspiration?
Everywhere. The books I read. The movies and photographs I see. The people I talk to. I'm especially inspired by the work of other visual artists because it gives me a glimpse into how they see the world and how they're telling stories. Everything I take in informs my inner voice.
20. Daniel Moder
Daniel Moder got his degree in psychology in 1992 but decided later that it wasn't the field for him.
He started as a PA on the film Crimson Tide in 1995 and slowly moved on towards a career in cinematography.
His first feature film as a cinematographer was Grand Champion which came out in  2002. He got an Emmy nomination for his work on the TV Film The Normal Heart in 2014.
He has also worked on projects like Spider-Man 3, Fireflies in the Garden and Highland Park.
Closing thoughts
I hope you enjoyed the list and that you agree with most, if not all, of the names on the list.
If you want to expand your knowledge of filmmaking, you could start by learning the basics here.
About the instructor
Jasper Enujuba
Cinematographer
London, United Kingdom
Jasper Enujuba is a director of photography with sensibility for film and television. He is interested in Arts, Commercials, Corporate, and Documentary Films as well as Feature or Short Films.
Popular listings for rentals