Top 20 Famous Filmmakers of All Time
The Lumière brothers had their first screening in 1895, and ever since that, cinema has been an integral part of people's lives.
With this article, we want to celebrate some of the best filmmakers of all time. Some of them are modern, and some are a bit older.
There is no doubt that many talented people will have been left out, but I can't include everybody.
If you're aiming to be featured on this list one day, you can start your journey by learning the basics of filmmaking here.
1. Stanley Kubrick
No list is complete without the genius that is  Stanley Kubrick. He inspired a generation of filmmakers, and he was arguably way ahead of his time.
A Clockwork Orange is a futuristic take of Britain, criticizing both aversion therapy and behavioural psychology.
The times were different, and most of the therapy solutions were closer to torture than actual help.
It also focused on morale and human nature and abusing the freedom specific politics can give you.
2001: A Space Odyssey was so beautiful and well-crafted that it is no wonder people still believe that he staged the moon landing.
His movie Full Metal Jacket is a gritty take on the American army and their involvement in the Vietnam War.
2. Francis Ford Coppola
Not many people have had as many critically acclaimed movies like Francis Ford Coppola.
His Godfather trilogy is legendary, and the first and second stand as some of the best movies of all time.
Francis also made the film Apocalypse Now, about the Vietnam war and a colonel that has gone rogue.
The movie centres around the hypocrisy of western imperialism and the mental psyche of soldiers in war.
A documentary about the making of the film, called Heart of Darkness, was also released.
Named after the book on which the movie was based, it shows the chaotic and frantic conditions that followed the production.
3. Steven Spielberg
Steven Spielberg is an American filmmaker where choosing a standout film or even three to showcase is a difficult task!
He really came into the limelight after creating the shark thriller Jaws, and after that followed E.T., Raiders of the Lost Ark, and I could go on!
The younger generation may remember him more from Lincoln or The Post. His persistence and versatile work have cemented him as one of the greatest filmmakers of all time.
4. Martin Scorsese
Martin Scorsese is without a doubt inspired by his upbringing in New York.
Most of his movies are based in or around New York and portray different troubled and violent characters.
Violence is a theme that goes again in most of his movies, and he is particularly fond of portraying the Italian-American community, from which he also stems.
His movie Goodfellas and The Irishman are ambitious portrayals of the Mafia world, with inspiration from the Godfather trilogy.
Taxi Driver and Raging Bull are incredible films that both feature Robert De Niro. They gave him a platform to show what a talented actor he is.
The movies in themselves are well-written and amazingly directed.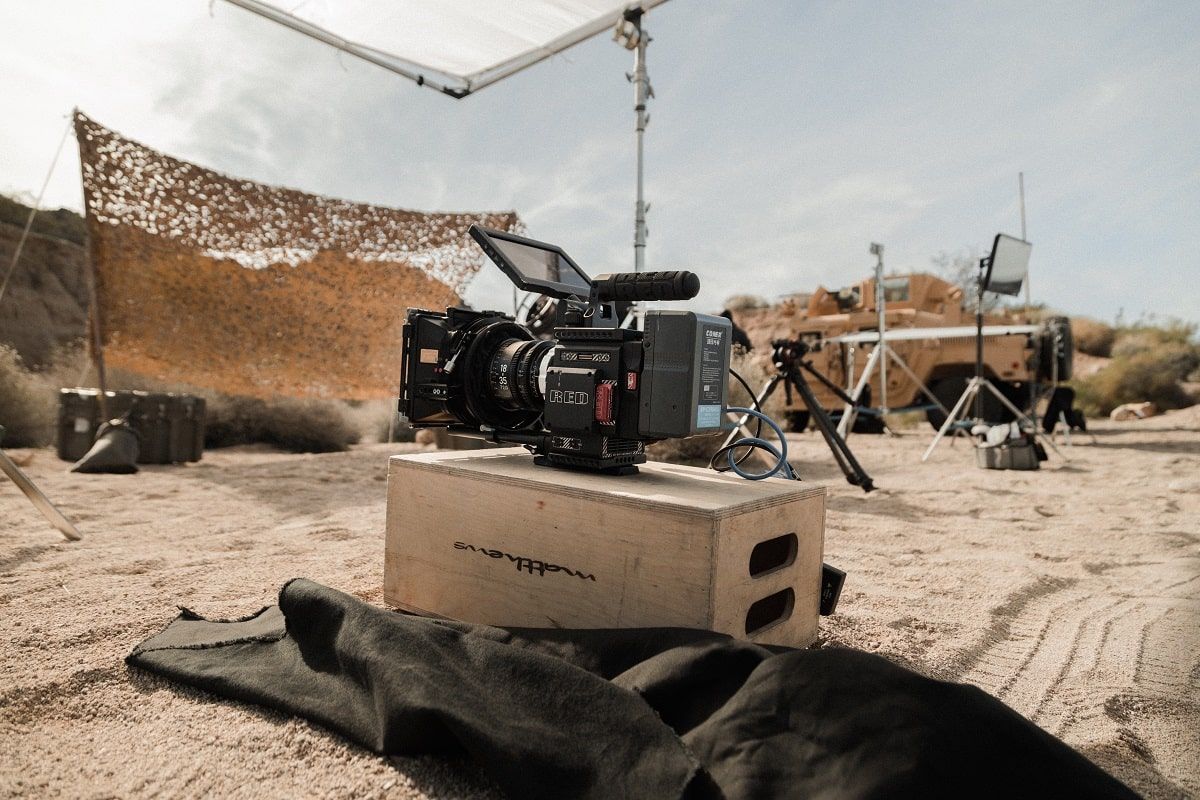 5. Quentin Tarantino
Quentin Tarantino has made some of the biggest films of the last thirty years.
Reservoir Dogs and Pulp Fiction are some of the most iconic movies of the '90s, with plenty of memorable lines and scenes.
In modern times he is more known for Django Unchained and Inglourious Basterds, which both deal with terrible periods of mankind.
His movies are known for featuring a starstudded cast, an alternate take on history, as seen in Once Upon a Time in Hollywood, but also plenty of pop culture references.
The latter most likely comes from his long love of movies, having watched a ton as a kid and also worked in a video store for five years.
6. Sir Alfred Hitchcock
Sir Alfred Hitchcock is a filmmaker that everyone has heard of. He is the original "Master of Suspense".
He loved toying with the audience and exploring films from a voyeuristic perspective.
This can be seen in his film, Psycho. It is also one that has inspired many modern filmmakers, especially those making horror movies.
He also made the critically acclaimed films North by Northwest and Vertigo. These movies are still being studied to this day.
There is no doubt that Alfred Hitchcock is one of the most influential filmmakers of all time.
7. David Lynch
David Lynch is a complex filmmaker, and his inspiration comes, in part, from his background in painting.
He is labelled as "the first popular surrealist". This is very apparent when you watch his movies.
His first movie Eraserhead quickly gained him a following, and he followed up by directing The Elephant Man and Dune.
The latter is the original film adaptation that the aforementioned, Denis Villeneuve, has remade.
David Lynch is probably most well known for his TV-Show Twin Peaks, a murder mystery in a small town in Washington. It has its typical surrealistic tones but is watchable by a mainstream audience.
Some critics believe it to be one of the greatest television shows of all time. Other than the feature films, he has also directed a bunch of short films.
It is evident when watching David Lynch that he never compromises with his style.
8. Denis Villeneuve
Denis Villeneuve is a French-Canadian director who, in recent times, have succeeded with several incredible sci-fi movies.
His recent remake of Dune has been well-received by critics, and it seems like he finally cracked the code for the film adaptation.
His movie Blade Runner 2049 is one of the most beautiful movies ever and a modern sci-fi classic.
He also directed underrated movies like Prisoners and Sicario, which are suspenseful thrillers that feature incredible acting.
The former is a thrilling movie about a father and his pursuit of his daughter's kidnapper. The latter is a slow-paced take on the drug war on the border between Mexico and the USA.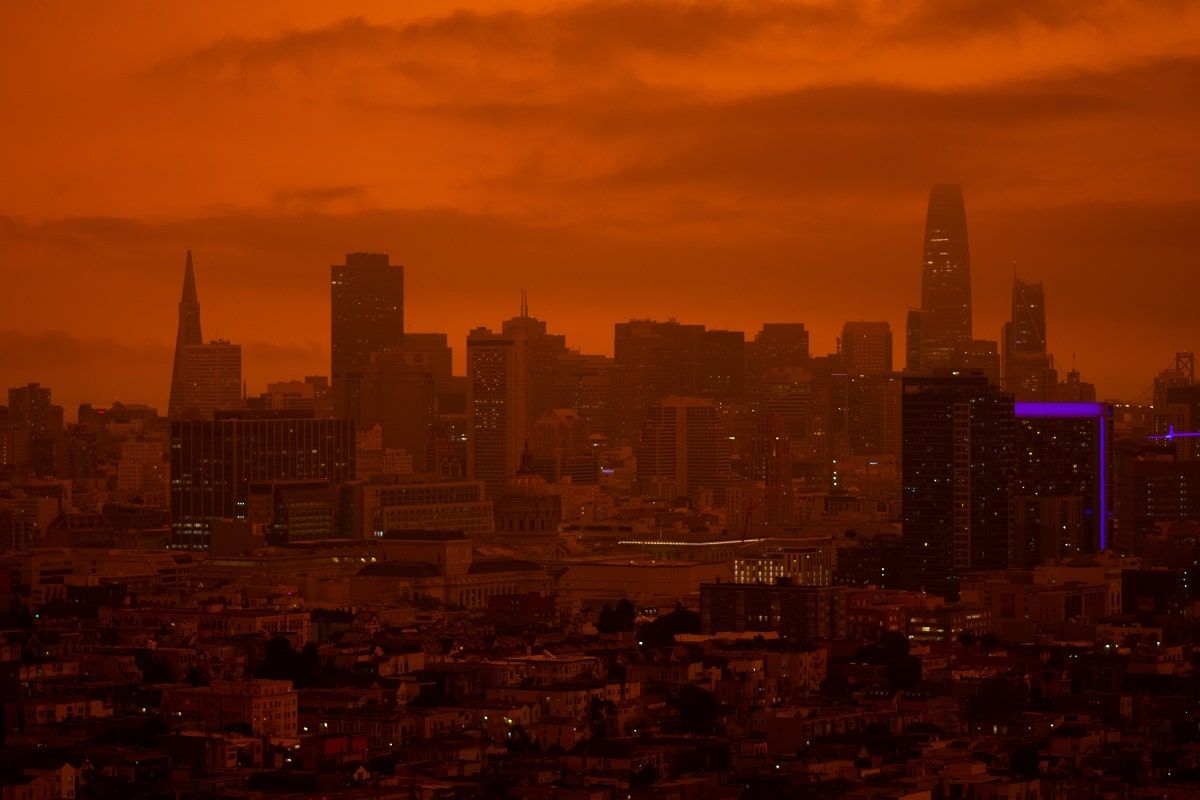 9. Bong Joon-ho
Bong Joon-ho is a Korean film director who is best known for making the oscar-winning movie Parasite.
But his film catalogue counts so much more than that.
He also created the fantastic crime thriller Memories of Murder and the monster film The Host.
While his filmography only counts eight movies in 19 years, all of them are critically acclaimed.
Bong Joon-ho likes to include black humour as well as social themes like class differences.
This is very evident in both Snowpiercer and Parasite.
10. Sir Ridley Scott
Sir Ridley Scott is a British filmmaker who created some of the most well-known sci-fi films.
In 1979 he made the movie Alien and spawned a massive franchise. It also inspired countless sci-fi and horror directors.
The movie was ahead of its time, and it still gives me the creeps.
He also made the original Blade Runner, the movie that predates Denis Villeneuve's sequel.
The movie is an adaptation of a Phillip K. Dick novel and touches on subjects we still deal with today. That is subjects like what makes us humans and how if technology can go too far.
Featuring Harrison Ford as a blade runner, he has to hunt down robot servants that have gone rogue. The movie, just as its sequel, has a beautiful neo-noir setting.
Recently he directed the movie The Martian, which is well-known for being a thrilling film about a man stuck on Mars.
Oh, and it also won a Golden Globe for Best Comedy (I really loved the movie, but come on).
11. Christopher Nolan CBE
Cristopher Nolan CBE is one of the most successful directors of the 21st century.
At the start of the century, he made the movie Memento about a man with amnesia slowly piecing together what happened to him.
He then directed the brilliant Dark Knight trilogy, a new and darker take on the Batman franchise.
It is well-known for Christian Bale's incredible portrayal of Batman and the charismatic villains. Heath Ledger as the Joker stands as one of the best movie villains of all time in my book.
In between the first and second movie, he directed the underrated film The Prestige. Featuring Hugh Jackman and Christian Bale as two rivalling magicians, it slowly morphs into a psychological thriller that keeps you guessing until the end.
He also directed the ambitious sci-fi movies Interstellar (a personal favourite of mine) and Inception and is well known for his love of practical effects instead of CGI.
12. Sir Peter Jackson
Sir Peter Jackson is a filmmaker from New Zealand who rose to fame when he made the Lord of the Rings trilogy. With three long and ambitious movies based on the tales of Tolkien, he shocked the world with incredible cinematography and fantastic storytelling.
Oh, and all the credit to the beautiful sceneries go to his native country of New Zealand.
He also jumped into salvage the project of The Hobbit, which turned out to be not as well-received as his former trilogy.
Let's be honest The Hobbit should never have been a trilogy in the first place.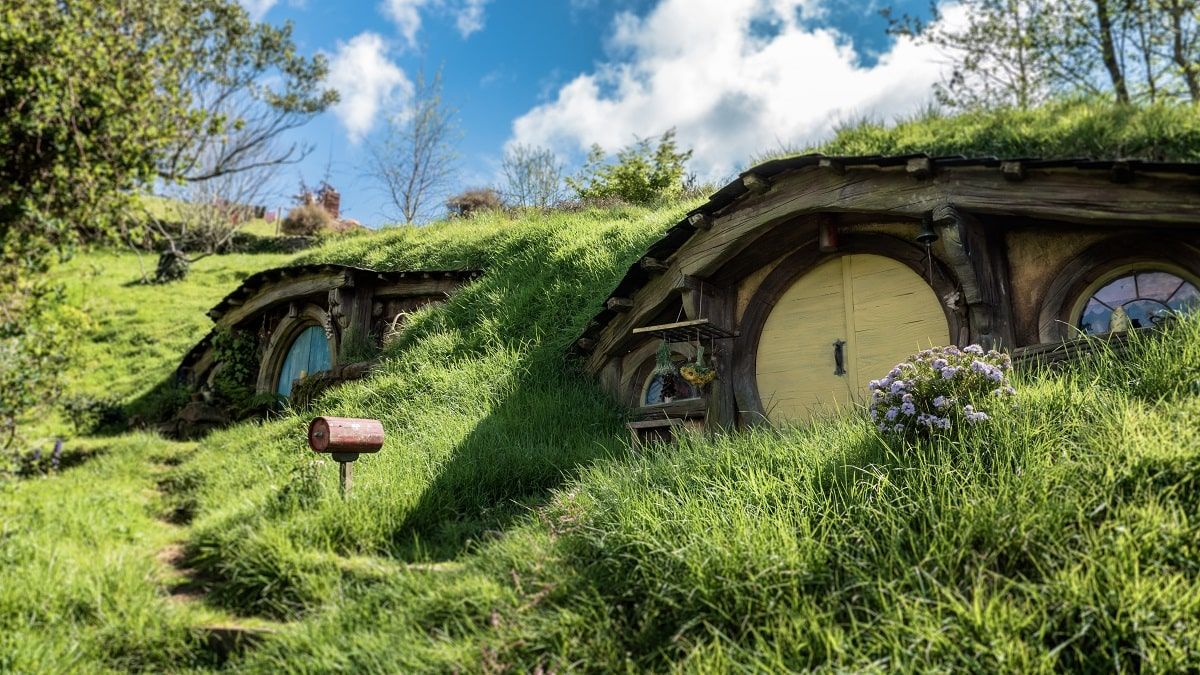 13. Wes Anderson
Wes Anderson is known as a modern-day auteur. His films ride the line between art films and major blockbusters.
He has a repertoire of modern classics with films like the Royal Tenenbaums and Moonrise Kingdom.
He also directed the two stop-motion movies Fantastic Mr. Fox and Isle of Dogs. They were both nominated for an Academy Award.
And don't think I forgot the colourful and film The Grand Budapest Hotel.
Its achievements in film colour were so good. Imagine my shock when I found out that Wes' newest movie, The French Dispatch, is partly in black and white.
14. Clint Eastwood
The older folk might remember him mainly as the Man with No Name or as Harry Callahan. But Clint also makes films himself, and it's not just westerns! He made Sully, Flags of Our Fathers, and Million Dollar Baby.
They range from sports drama to military drama and stands as a testament to the scope of his directing toolbox.
Clint is known as an efficient director because he, as an actor, hated the constant re-shoots. Talk about being a producers dream!
15. David Fincher
David Fincher is a master of suspense and crime thrillers.
Starting out by mainly making music videos in the late '80s, he got his break directing the film Seven in 1995.
He continued making films like Fight Club, Gone Girl and Zodiac. His masterful suspense and psychological twists keep you on the edge of the seat from the beginning of the movie.
In 2010 he proved that he could also handle biographical dramas with the movie The Social Network focusing on the story of Mark Zuckerberg and the creation of Facebook.
He also created the Netflix show Mindhunter, which unfortunately is in hibernation right now. The show is a fantastic take on the book of the same name. It was written by John E. Douglas, the man who coined the term serial killer.
16. Coen Brothers
I know they technically count for two, but they always come in a package, so I'm going to let it slide.
The Coen brothers, consisting of Joel and Ethan Coen, has an extensive filmography of modern classics.
In 1996 they made the black comedy crime movie Fargo, which really proved their abilities. It was a really unique and original movie about a small Minnesota town in chaos.
Later they made the two crime comedies The Big Lebowski and O Brother, Where Art Thou? - both critically acclaimed.
Their 2007 movie No Country for Old Men won them four Oscars. It is a suspenseful neo-western crime thriller with an incredible cast. The villain, played by Javier Bardem, is so well-crafted that just thinking of him sends shivers down my spine.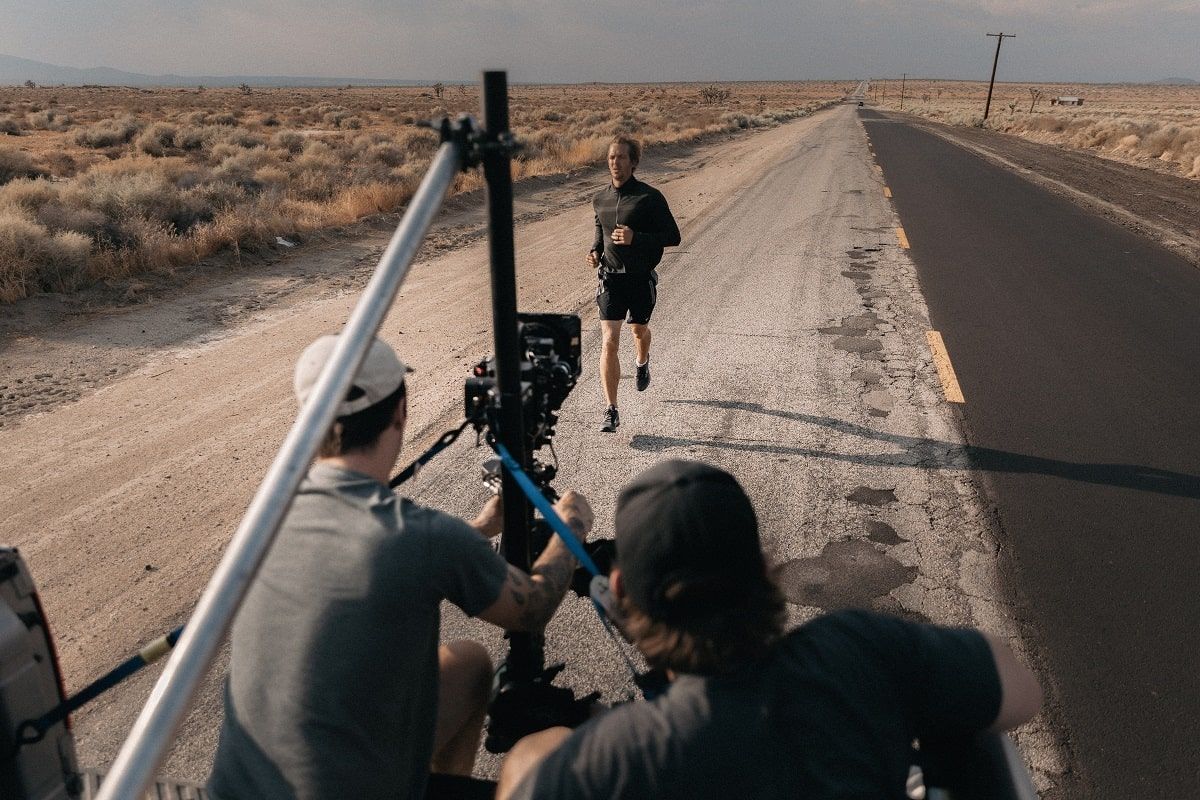 17. James Cameron
James Cameron is a Canadian filmmaker who broke the box office record twice with Titanic and Avatar.
In 1986 he directed the follow-up to Ridley Scott's Alien with Aliens. The movie is one of the treasures of sci-fi history and helped cement the franchise at the top.
Before that, he directed Terminator. It was also a popular sci-fi movie featuring the one and only Arnold Schwarzenegger.
And while it is rare for a sequel to surpass the original, that's what he did with Terminator 2: Judgment Day. With a complete twist of the characters, he masterfully crafted a movie that still holds up.
He is currently working on several sequels to the Avatar movie, and time will tell if he can do a "Terminator 2" with the franchise.
18. Edgar Wright
Edgar Wright is the youngest filmmaker on this list.
He created the "Cornetto-trilogy" consisting of Shaun of the Dead, Hot Fuzz and The World's End. The "trilogy" is Edgar at the top of his game. Nicknamed after the Cornetto ice cream appearing in each movie, the three films are inspired by the zombie, police and sci-fi genres.
Packed with references and inspiration from other movies, he created action-packed and funny films that feature some of the same cast.
He also directed the movie Baby Driver, where he shows off all of his signature moves. It's filled with fast-paced editing synchronized to the sound of a stellar soundtrack.
He is also well known for being a master of sound design, not letting a dull moment in his films go by.
19. Alfonso Cuaron
Alfonso Cuaron is a Mexican filmmaker who recently made the academy award-winning movie Roma. Like Roma, most of his early work is in Spanish, and his big break came in 2004.
There he directed the movie Harry Potter and the Prisoner of Azkaban, which by some Harry Potter fans (me included) stands as one of the best movies of the series.
He later directed Children of Men, where he created a cinematographic masterpiece. With long-take scenes without a cut, he created a harrowing and thrilling movie about a dystopian London.
20. Danny Boyle
Danny Boyle is a British filmmaker who has a university degree in English and Drama. He is well-known for making the movie Trainspotting, an exhilarating black comedy-drama about a group of impoverished heroin addicts in Edinburgh.
He followed up later by making the zombie movie 28 days later, which was inspired by the works of George A. Romero.
He also made the movie Slumdog Millionaire, which won eight academy awards. The film follows the life of a Mumbai teenager and the horrible things he went through in his youth.
In the 2010s, he made a follow up to Trainspotting, called T2 Trainspotting. He also directed the biographical dramas 127 Hours with James Franco and Steve Jobs with Michael Fassbender.
Closing thoughts
We have reached the end of the article, and I hope you learned something about the different filmmakers through time.
I also hope you agree with the list, and if you don't, that's entirely fair!
If you want to know about more filmmakers, check out our article on Filmmakers in London. And perhaps you'd want to get to know the London filmmaking scene a bit better with our list of 7 Best Female Filmmakers.
If the people on this list piqued your interest in filmmaking, why not try it out yourself?
You do not need to invest your life savings to start, just go to Wedio and rent or subscribe to your camera gear.
Popular listings for rentals