Hands-On Review: ZHIYUN Releases FIVERAY FR100C & Enters a New Era
Rent camera gear from local creators.
The famous gimbal brand ZHIYUN entered a new market and now offers a light stick, which is promised to be five times brighter than competitors' lamps.
Sounds promising!
We prepared this review of the FIVERAY FR100C light stick's main features, suitability, and pros and cons – dive in and explore what this new beast of light has to offer!
Get the hang of preparing your camera equipment kit, including lighting gear, in this article – everything about camera gear and more.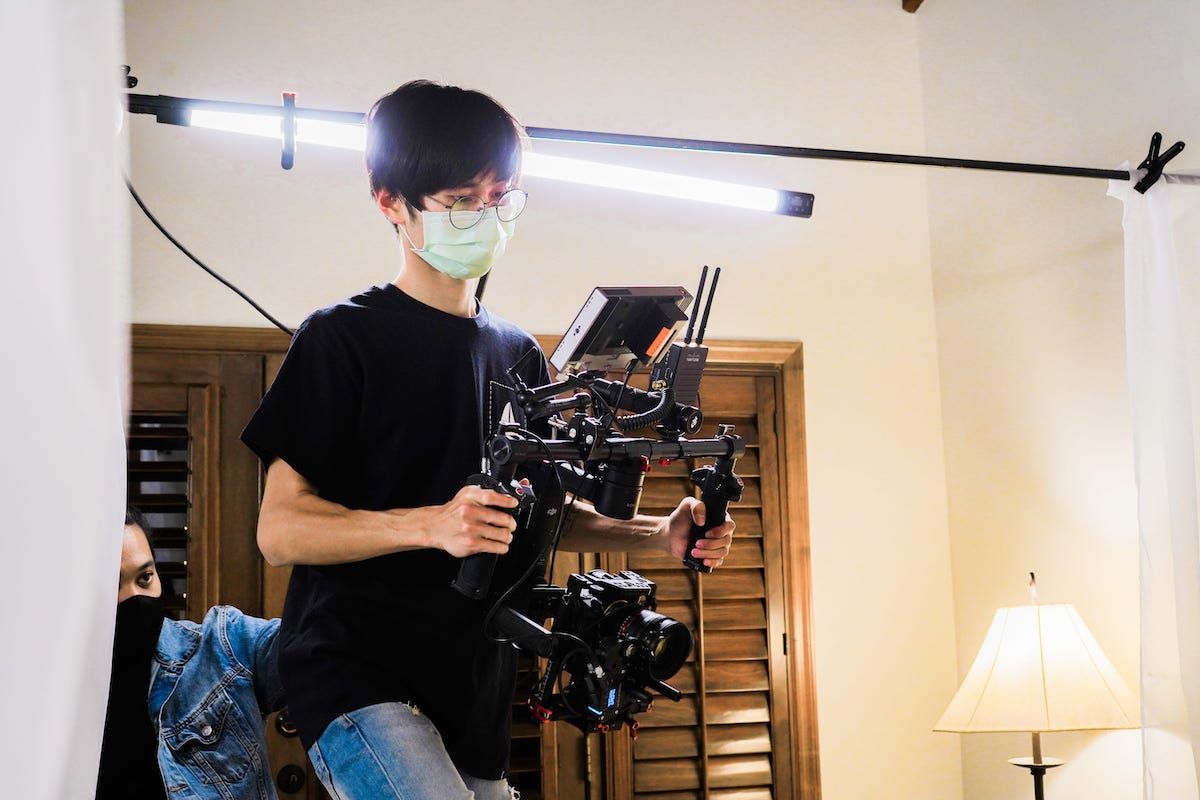 ZHIYUN FIVERAY FR100C key specs
2700-6200K Color Temperature Range
96/97 CRI/TLCI, 0-100% dimming
RGB 0-360° HSI mode
Built-In fans for overheating prevention
Integrated light shade for diffusion
USB Type-C charging port
Control via onboard buttons
Built-In rechargeable 2600mAh batteries
40-Minute runtime at max power
Built-in battery 6S/2600MAH
Max power mode power 100W
10°~40° operation temperature
Net weight 920g
ZHIYUN FIVERAY FR100C: pros and cons
Advantages
Exceptionally customizable
Smart, slick design and solid build
Excellent brightness and color accuracy
Disadvantages
The selector wheel and buttons were a bit too sensitive
No ability to the AC adaptor separately
Price and availability
The ZHIYUN FIVERAY FR100C is available in white and black colors for USD 199. The combo with a 120W power adapter can be purchased for USD 249.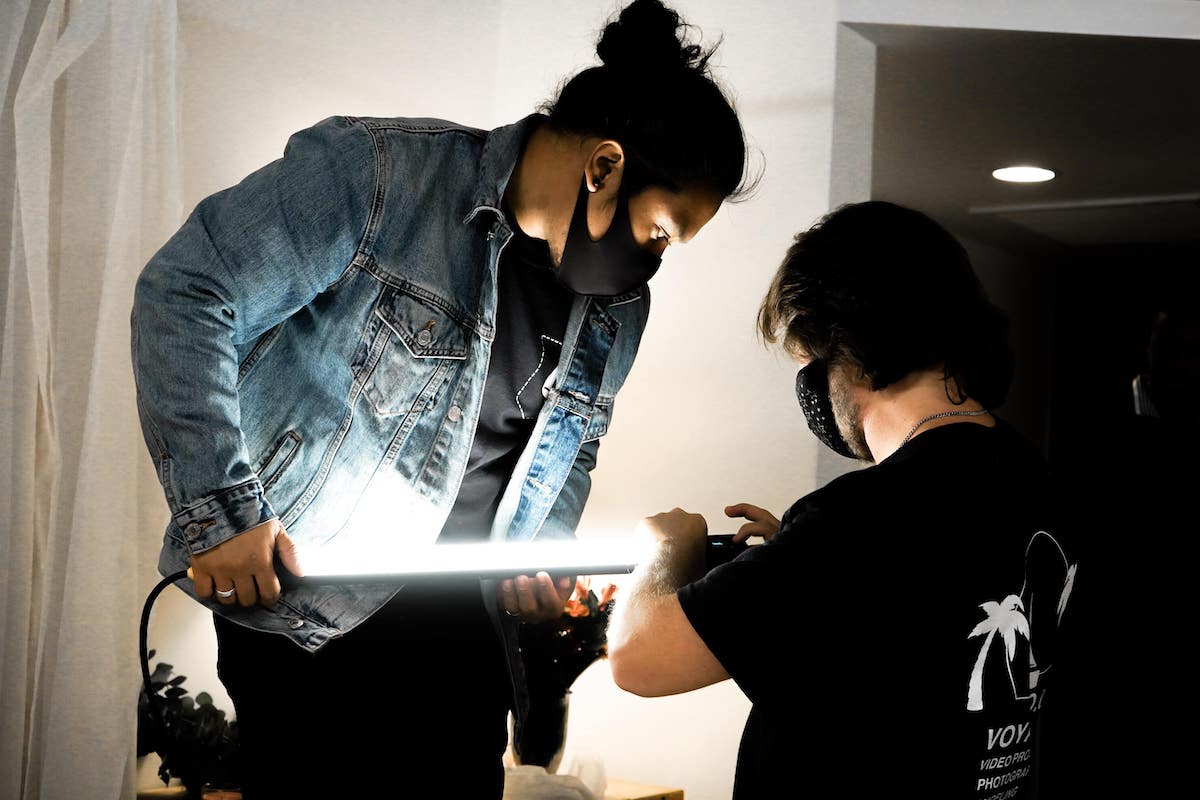 ZHIYUN FIVERAY FR100C performance
This ZHIYUN lamp is a high-quality performer that emits a powerful light to match and adjust to your photography or filmmaking needs.
The light was meant to help creators step up their lighting game without needing to set up a whole studio with serious lighting equipment. Instead, the 100WATT portable light stick offers users pro-level lighting quality in a single package.
ZHIYUN promises the light stick to weigh less than competitors' alternatives but still outperform them in luminosity – as much as 5 times more.
The FR100C can produce up to 21,195 lux and is equipped with 100 dimming steps, which helps it meet the requirements of the scene with extreme preciseness.
Color temperature & Adjustment
The ZHIYUN's lamp color temperature has an adjustment range from 2800 to 6200k and offers 100W of powerful illumination, making it easy to match the FR100C with the ambient light.
You can also change the RGB values to your liking with the dial on the grip of the light.
Color accuracy is an essential feature of any lamp designed for photography and videography, and ZHIYUN understands the importance of that.
The FIVERAY is equipped with a CRI of 96 and TLCI of 97, which makes the colors as accurate as possible. So if you're shooting for fashion or doing product photography, this lamp will do its job perfectly.
Brightness
The FIVERAY FR100C is packed with an astounding amount of power, kicking it to 100% with an hour of usage.
The maximum brightness setting, acting like a power boost, drives the lamp incredibly bright when activated – however, the run time of the lamp, in this case, is reduced to 20 minutes only.
A more real-life scenario would offer you a running time of 2 hours with the lamp being lit up to 50%.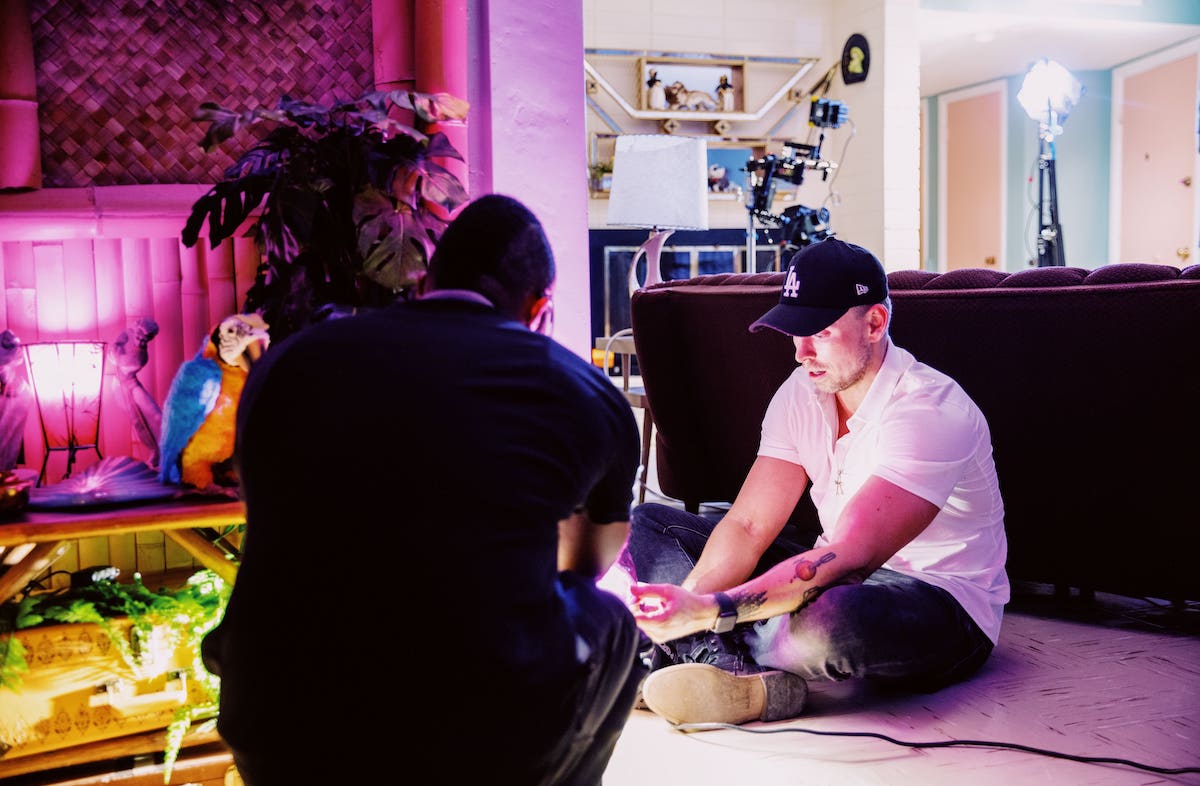 ZHIYUN FIVERAY FR100C design and handling
The FIVERAY FR100C is made in a stick-like form with excellent aesthetics and a slick design.
The lamp's build quality is excellent, with six holes on the back for the small fans to prevent overheating, a large diffusion panel that softens the LEDs, a small screen, and a dial on the grip.
The FR100C is relatively easy to maneuver. It has an ¼-inch thread on the base, allowing it to be mounted on a tripod or used on a handhold.
The lamp is perfectly portable with its powerful in-built battery meant to supply the light with power.
This feature makes FIVERAY much more versatile than any AC-powered lighting equipment and a good solution for portrait photography and videography.
Who should get the ZHIYUN FIVERAY FR100C?
The ZHIYUN FIVERAY FR100C is an excellent choice for both photographers and filmmakers, enthusiasts and professionals.
It does wonders in fashion, product photography, and video making and is highly versatile and adaptable to different lighting requirements.
It's an excellent addition to any creator's portable, compact, and mighty lighting kit.
Final verdict: Is the ZHIYUN FIVERAY FR100C worth it?
The FIVERAY FR100C is an excellent light with great potential for different photography and video-making needs.
Its easy-to-hold stick form, brightness flexibility, and outstanding color temperature adjustment feature make it an extremely versatile gear for illumination.
It is packed with customizable settings needed to create artistic lighting and works as a great starting point if you're looking for a new lighting rig or thinking of adding another one to your collection.
The FIVERAY is undoubtedly a professional lighting setup, coming in a compact size and comfortable handling, and can adapt to almost any setting you need.
Rent the ZHIYUN FIVERAY FR100C
There is no better way to see if the gear fits your creative goals than to try it out.
Rent or subscribe to the FIVERAY FR100C or other lighting equipment with Wedio today – fast and safe, with global coverage.
How much does the ZHIYUN Fiveray FR100C cost?
You can get the Fiveray FR100C for $199, or for $249 if you prefer your lamp in a package with a 120W power adapter.
What is the ZHIYUN Fiveray FR100C release date?
The Fiveray FR100C is expected to become available in stores from 1st August 2022.