Wedding Photography Contract: Why You Need It & 12 Things to Include
If you are a wedding photographer, we bet you know the feeling: your first client just booked a wedding photoshoot, and the excitement is almost palpable!

No matter how ready you are for this unique event, don't forget about one important prerequisite: a wedding photography contract.

Why do you need one, and how to create it? Read on to find answers to this question and a free wedding photoshoot agreement template!
Feeling lost and unsure where to begin? Start with this complete guide on photography and learn the basics of the craft!

What is a wedding photography contract?
A wedding photography contract is an agreement between you and your client that summarizes the most important details of the wedding photoshoot.
It usually includes the photographer's responsibilities, package details, financial matters, delivery timeline, and cancellation policy. Download our free template here to see how it looks drafted and, if you're ready, start filling it in!

The wedding photoshoot agreement is a flexible thing - there is no universal fixed example of what you can and cannot include.

As a photographer, it is your responsibility to think through every major aspect of the photoshoot and make sure that the couple you will be shooting agrees with your terms and understands how everything works.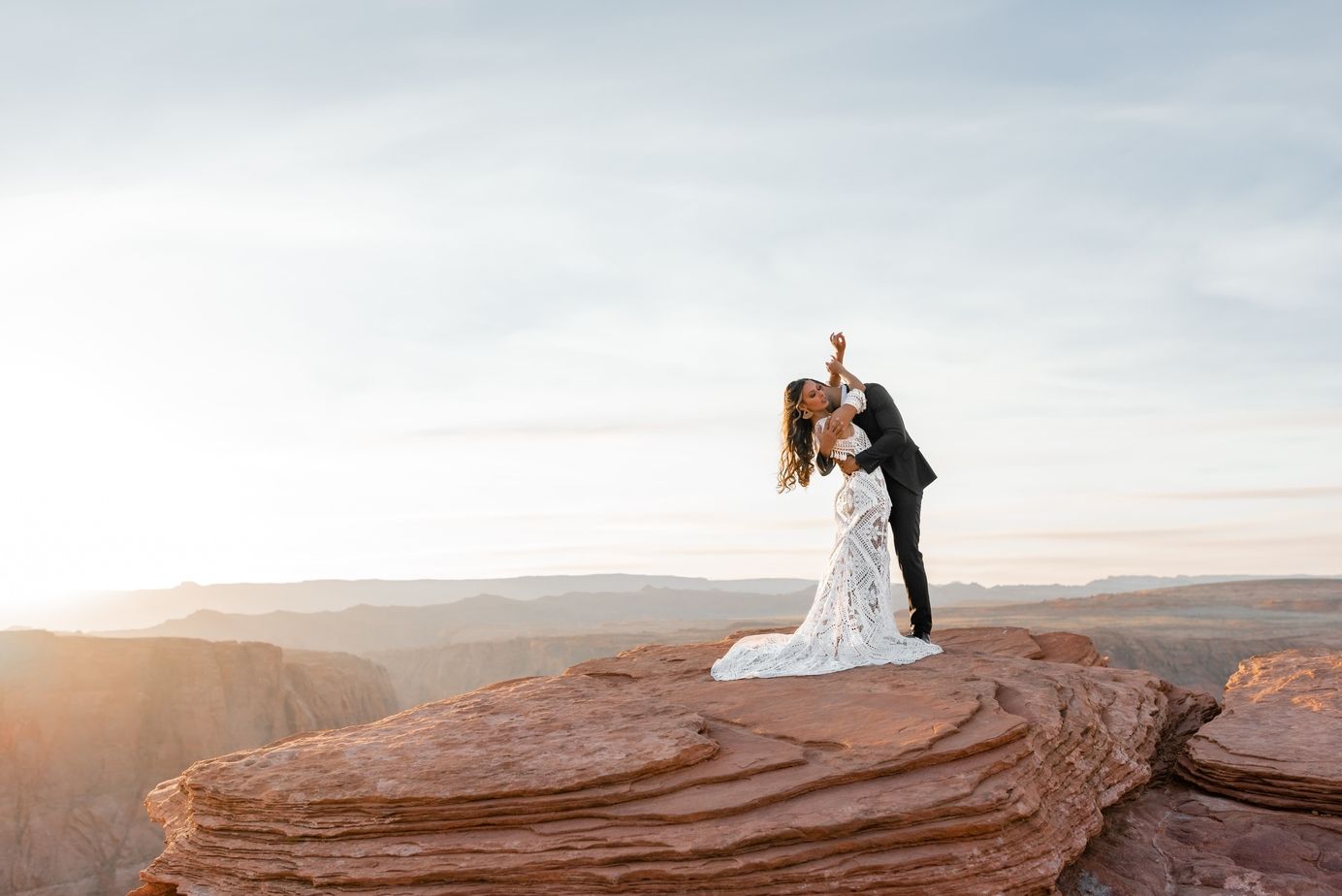 Why you need a wedding photography agreement
Some photographers underestimate the importance of having a wedding photoshoot contract signed before the big day happens.

This written agreement works in the best interest of both parties: for you as a photographer, it ensures that you will be paid for your work and that you will deliver it exactly how your client wants.

For the couple, having a clearly outlined plan helps match the expectations with what you will be providing as their photographer.

If anything goes wrong on either side, it's always good to have a document to look back at to prevent miscommunication.

12 things to include in your wedding photoshoot contract
Although it is up to you as a photographer to decide which elements are vital to be included in the contract, sometimes it is easy to get overwhelmed with the number of things to think about.

We are offering you some guidance here! Explore the 12 most essential things to outline in the wedding photoshoot agreement below:

1. Basic information
Outline all details about the event - including the names, addresses, date, time, city, and contact information for both parties.
2. Package details
Describe what the couple can expect to get from your selected photoshoot package: it can be anything like the hours of coverage, the number of pics done overall, and the number of edited pics.

You can specify your type of editing - will it only be color correction or retouching too? Will the client require a video?

Decide with the couple which parts of the wedding day will be covered. From bride and groom prep, reception, and ceremony to wedding wishes and post-ceremony, you can be asked to cover everything or only specific parts. Make sure to agree on this beforehand to avoid future claims and misunderstandings.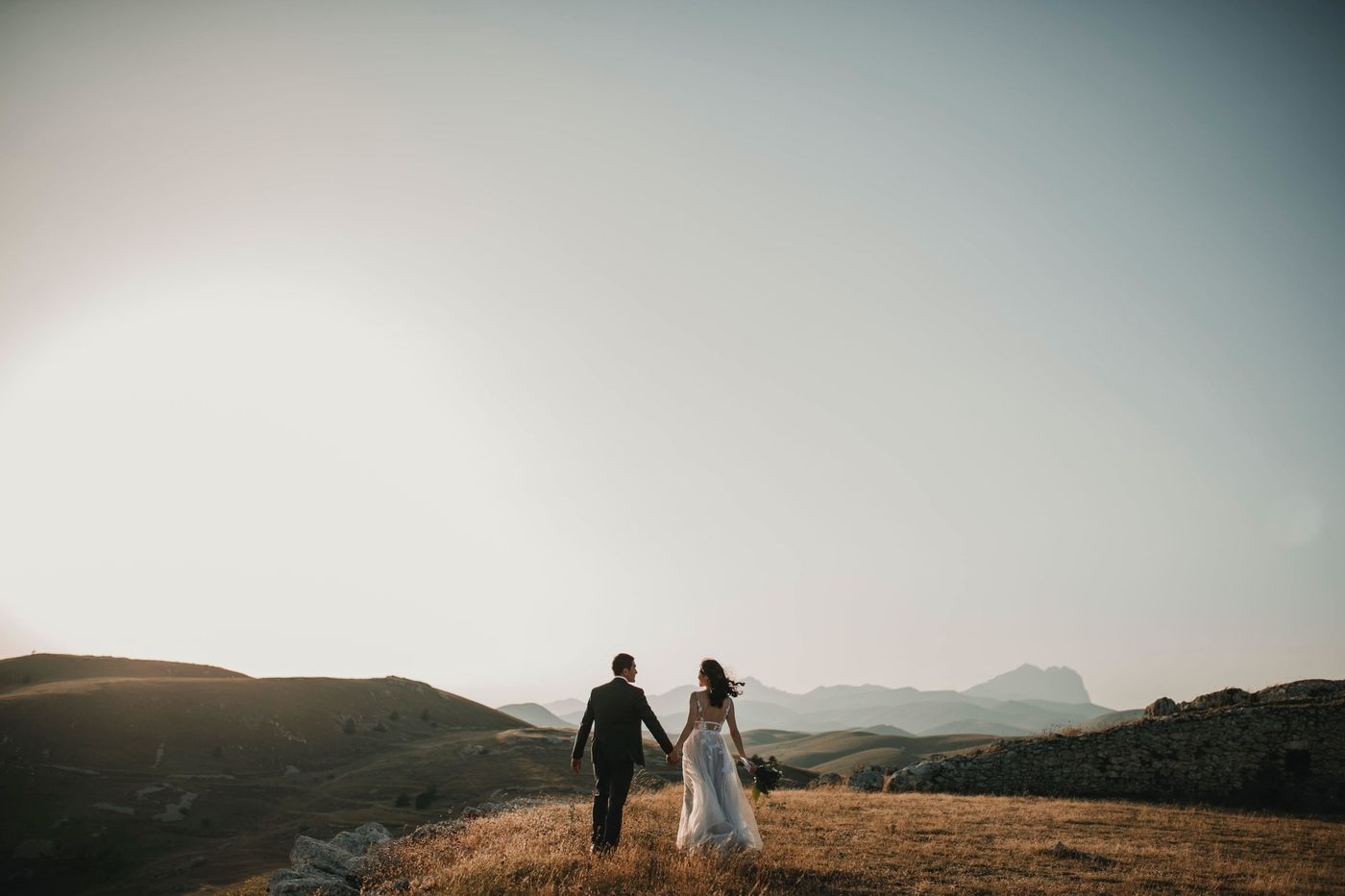 3. Venues
Choosing the photoshoot venues is an important part of the preparation. Now that you understand which parts of the day you need to capture, it's time to list all venues where the couple wants the photos to be taken.

Most likely, it's not going to be just the registry office - don't we all want some beautiful picturesque shots on such a special day?

Get creative and think of some non-trivial locations to offer to the couple, and list all those you will agree upon on the contract.
4. Shot list
Shot lists are made not only for filmmakers! As a wedding photographer, you should prepare the references and types of shots in advance.

You can do this research yourself or ask the couple to share their specific desires for shots to know exactly what to expect and create a timeline for all the photos.

5. Pricing and payment
Now coming to the moolah part - don't underestimate the importance of this one in the agreement!
The pricing and payment section should clearly describe the payment schedule, potential additional expenses, taxes, and deposit - if applicable in your case.

Usually, a deposit is a non-refundable sum of 25% to 50% of the total price of the photoshoot and is set in a timeframe to be paid.

Be sure to include the explanation of how overtime hours should be paid so that in case of additional hours of shooting you will definitely receive the deserved remuneration.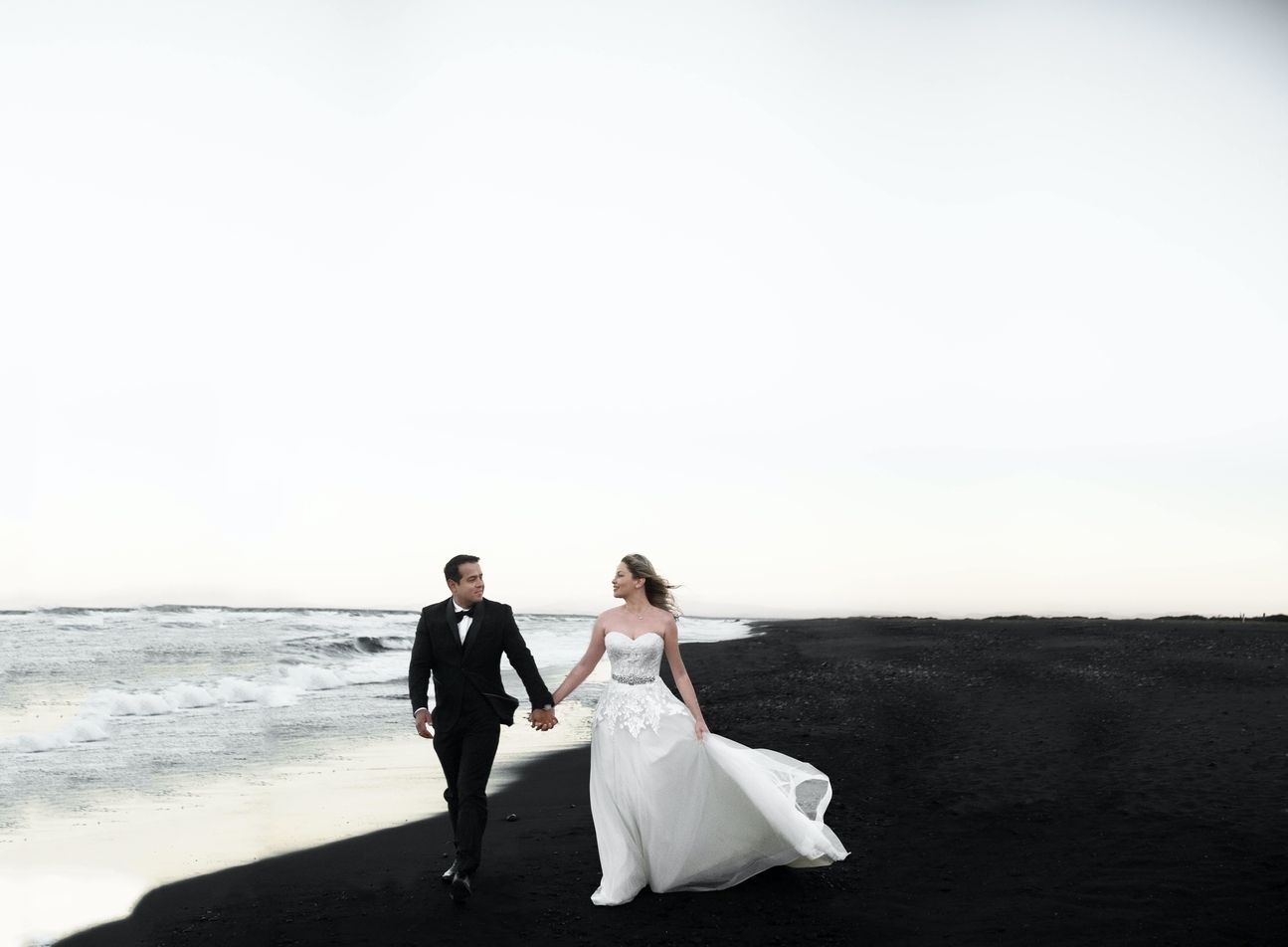 6. Delivery timeline
As a photographer, you should always be transparent about the specific date when you will be sharing the completed work. This way, you ensure good relations with your current and future clients.

Here you can outline the number of days after which the couple will receive the result of your work - that is, all edited photos and video(s) as promised.
7. Copyright and model release
Copyright and model release are tricky things: photographers are usually not taught the legal aspects of the craft as part of photography education, so it's easy to get confused here.

If we were to go down the intellectual property rights, it could be said that all rights are reserved for you as a creator.

However, when it comes to commercial work and writing a wedding photoshoot contract, you can be flexible and outline together who owns what and which pictures can appear on social media, for instance.

The client can also be granted full printing rights for the photos, and in this case, they shouldn't be concerned with copyright ownership at all.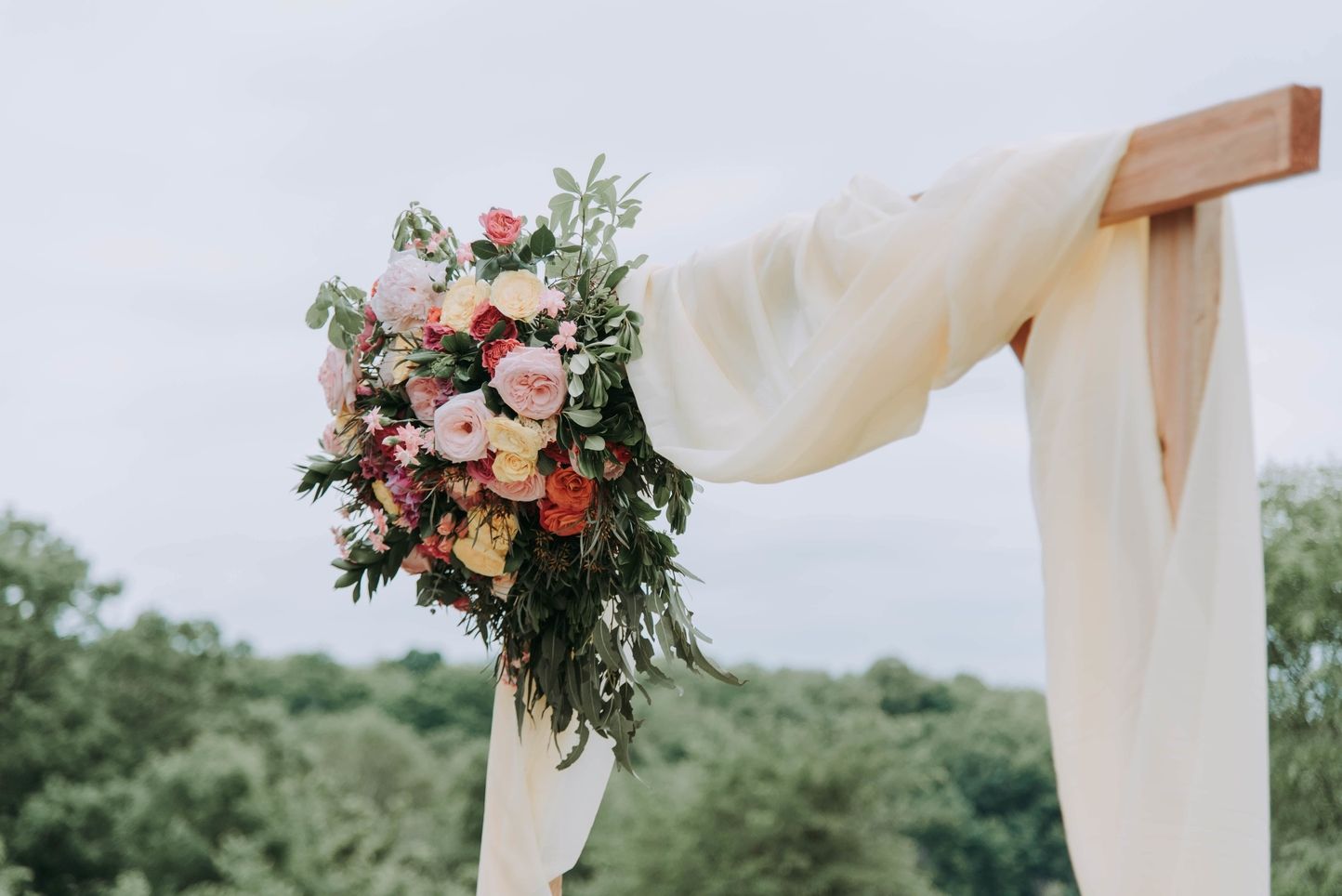 8. Crew meals and breaks
Whether you are working alone or with a crew, you have a right to request a quality meal. After all, a wedding photo shoot isn't a matter of a couple of hours. How well you are eating during this day will directly impact your energy levels and output.

Breaks are also an important aspect - you are no robot and can't work efficiently for hours. Decide on the number and length of the breaks and outline them in the agreement.
9. Cancellation policy
Anything can happen on your wedding photoshoot day, and any unpredictable circumstances can lead to the event being canceled.

Having a clearly defined cancellation policy is crucial so that both parties know what happens in the case of cancellation, especially when your work is already paid for in half or in full.
10. Rescheduling Policy
This section can live separately in the agreement or be mentioned inside the "cancellation" part. Here you should decide together with the client how rescheduling would work in a force majeure event.

Anything from bad weather to a vendor being suddenly unavailable can have your clients reschedule the photo shoot. Outlining a plan for such a situation, including a rescheduling fee, will save everyone the trouble.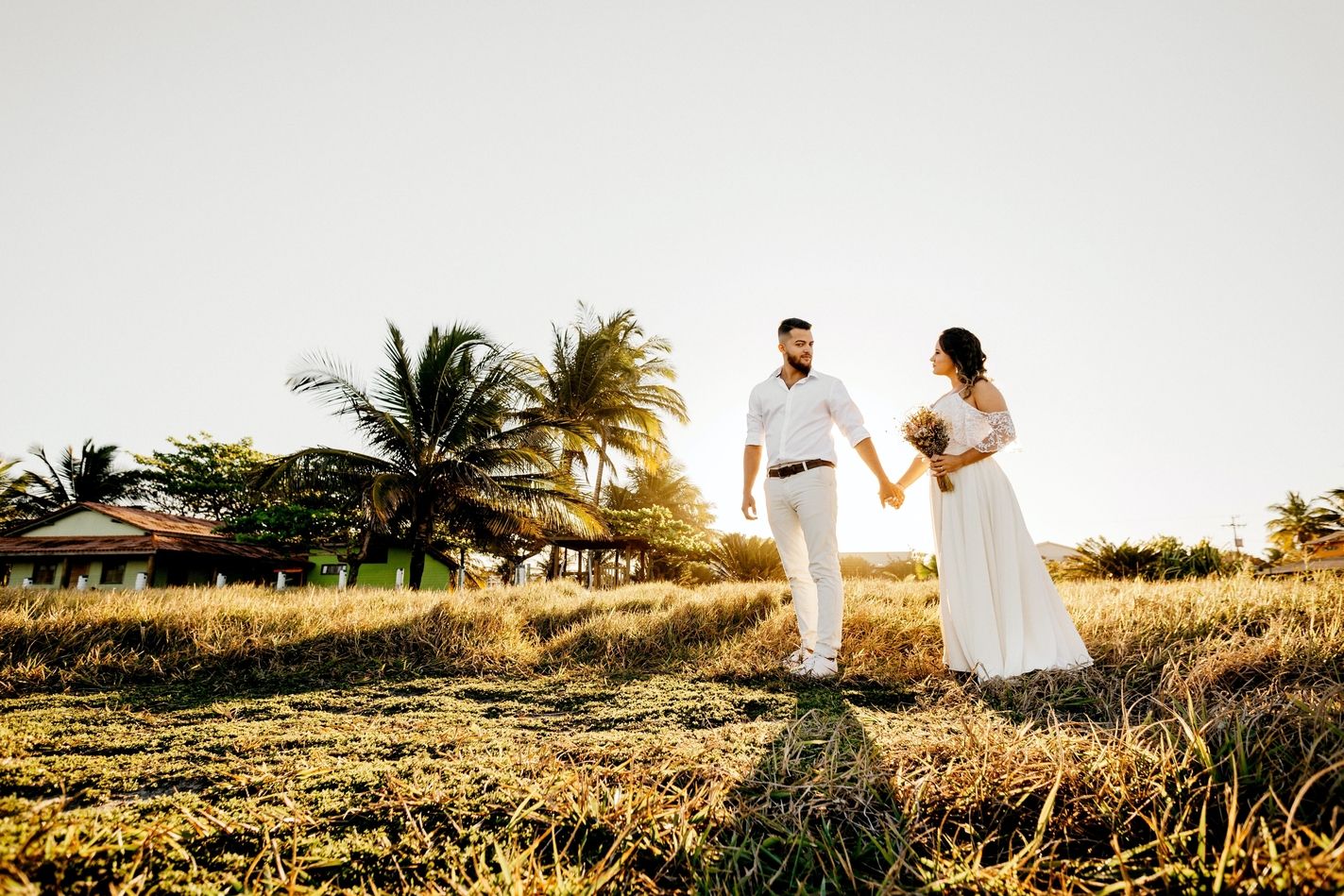 11. Damage to equipment
Photography equipment is an expensive and valuable part of your job and should be treated with special care even in the agreement.

Weddings are crowded events, so there can always be an unfortunate chance that someone might accidentally break your gear.

The responsibility for this should be on the client's side - describe how the potentially broken items would be replaced or paid for and when.
12. Limit of liability
This last section deals with any potential claims or misunderstandings arising between you and your client. It's a fundamental part of the agreement as it defines what you can be held liable for in case a problem appears.

For instance, you can write that if the client is unsatisfied with the photographs, you as a photographer shall not be taking any responsibility.

Think through the potential claims and do a little research on which complaints are commonly received from the client's side.

Remember that such things as personal subjective opinion - whether they like or dislike the photo after you've planned everything and agreed upon, for example - can't be a solid reason for the client not to pay you.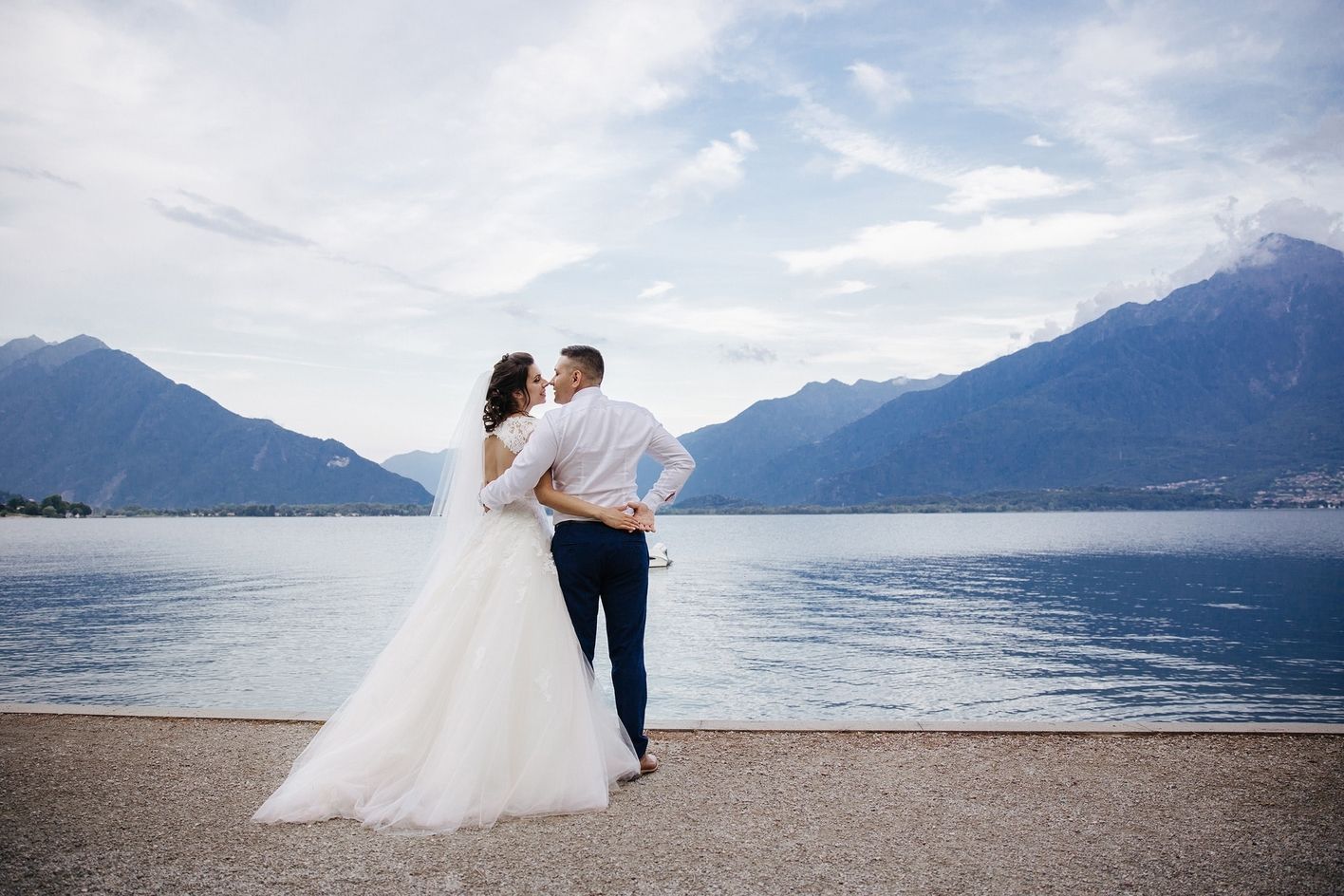 Up Next: Learn how to make perfect wedding shots
Now you're all set and ready for your wedding photoshoot! There is one thing still requiring some preparation from your side - the shots themselves.

Learn how to capture the charm and beauty of the wedding day with our ultimate guide on wedding photography! Discover everything from inspiration search, location scouting, and lighting to camera settings, the best equipment, and post-processing.
What is a wedding photography contract?
A wedding photography contract is an agreement between a photographer and his client that summarizes the most important details of the wedding photoshoot.
Why do you need a wedding photoshoot agreement?
Having a clearly written wedding photoshoot agreement helps outline the expectations and ensure that the photographer captures everything expected from him.
What to include in a wedding photography contract.
A wedding photography contract usually includes the photographer's responsibilities, package details, financial matters, delivery timeline, and cancellation and rescheduling policy.
Popular listings for rentals