Wedding Photography Contract | Download Your FREE Template Here
Rent film gear from local filmmakers.
Rent film gear from local filmmakers.
For wedding photographers, preparation for the shooting of such a unique day is essential.

Although it is tempting to get carried away with mood boards, references, and location scouting, there is one aspect you shouldn't miss: writing and signing a wedding photography contract.


This contract ensures that both you and your client have clearly outlined expectations, the timeline for payments, and transparent cancellation and rescheduling policy.

Want to learn more about creating a wedding photography contract and its important aspects? Check our latest article on writing a wedding photoshoot agreement!

And if you already know every "how" and "why" of wedding photoshoot contract creation and are ready to start mapping it out, download our free template and just fill it in!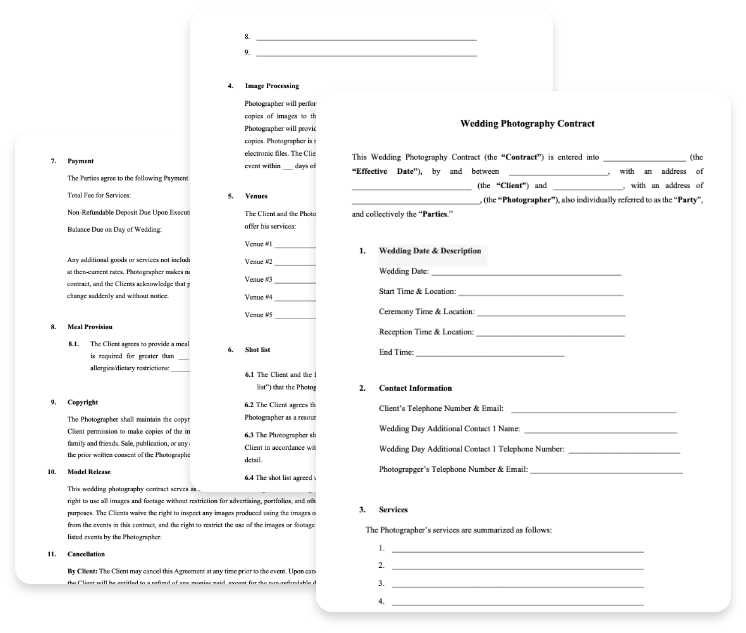 Looking for more templates? We got you covered. Head over to our free templates section and download anything else you need for your next production.
Popular listings for rentals