Video Release Form Template | Download Your FREE Template Here
Rent film gear from local filmmakers.
Rent film gear from local filmmakers.
Are you looking to stay on the safe side when it comes to image rights?
Then you should use a video release form to ensure that there are never any complications using people in your video or including other people's work.
If you want to learn more about the specifics of a video release form, don't hesitate to read our article explaining it in detail.
Our video release form will cover most situations, but you can still edit it to your liking.
If there are any agreements in your project that needs to be included, you can always add them. Or, if there are redundant things, such as the specific expiration date, you can always take it out.
You can download our video release form right now.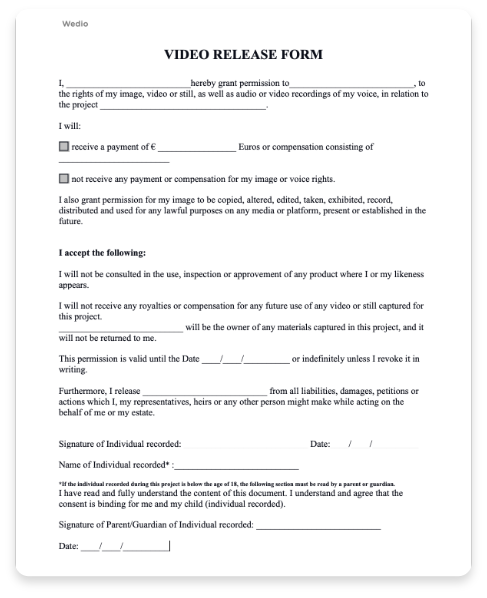 Don't hesitate to check out our comprehensive list of film production templates.
There you will find plenty of helpful things, from a cast list template to a talent release form.
Popular listings for rentals