19 Best Travel Vloggers to Follow on Youtube in 2023
The sheer excitement of going on a trip. To experience adventures, try foreign foods, and see beautiful places. Those are the things you want from traveling, right?
Well, you can have all of this from the comfort of your home. I'm talking about travel vloggers.
But if you still want to experience traveling first hand, learn about travel filmmaking. You will be able to catch such magnificent moments as these travel vloggers.
The Best 19 Travel Vloggers you can follow in 2023
Whether it's the adventures, food, stories, jokes, or personality, here is our list of the 19 best travel vloggers on YouTube.
1. Eva Zu Beck
The world belongs to the brave
Eva Zu Beck is a Polish adventurer, travel vlogger, and speaker. She hosted TRT World's show and filmed a 6-episode documentary, A Place Called Pakistan.
From horse tracking in Mongolia to living in Pakistan for a year, Eva traveled to over 60 countries.
But she wasn't always like this. She used to live in London and have a stable corporate job until she decided to do a complete 180° turn and live this wild dream of hers.
Eva converted an offroad Overlander into a livable home on wheels. She currently travels Europe in this house on wheels.
In her videos, Eva spreads courage, positivity, and independence. Here is her Youtube channel.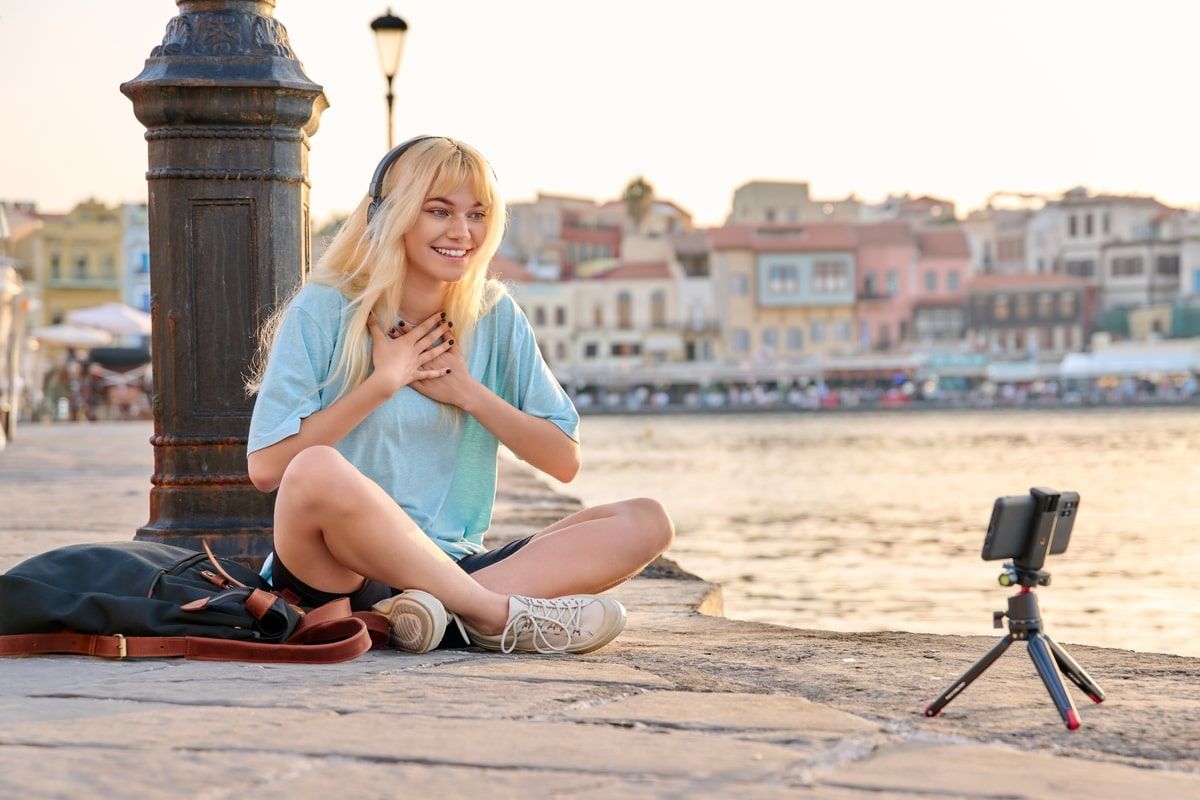 2. Allison Anderson
Allison Anderson is a traveler, photographer, and creative from the USA.
She had an interest in cameras and videos since early childhood. In college, Allison studied broadcasting.
By the time she graduated, her Youtube had become a standalone business, and Allison Anderson decided to become an online creator instead of pursuing a safer career choice.
You can see her work below:
Allison Anderson Youtube channel
3. Yes Theory
We believe that life's greatest moments and deepest connections exist outside your comfort zone.
Yes theory is a channel with three guys: Ammar Kandil from Egypt, Thomas Brag from France, and Matt Dajer from the US. They never studied videography or filmmaking. But they had a dream.
These three guys met in the summer of 2015 and bonded over the idea that life is best lived outside of your comfort zone.
They decided to try, stumble, fail, and try again. To push themselves, they have a catchphrase: "Seek Discomfort."
Today their Youtube has over 7 million subscribers and over 800 million views.
Here you can see their adventures for yourself.
4. Itchy Boots
Noraly is a Dutch traveler and adventurer known more as Itchy Boots.
She's very passionate about motorcycles. How much? Well, she has ridden over 100.000 kilometers around the world.
In 2018, she quit her job as a geologist and started traveling the world full-time on a motorcycle. But Noraly didn't begin her traveling journeys by riding a motorbike at first.
While exploring India, she noticed how cheap it was to rent a motorcycle. Noraly immediately jumped on the idea of connecting two of her biggest passions - traveling and riding. The rest is history.
You can follow her journey here.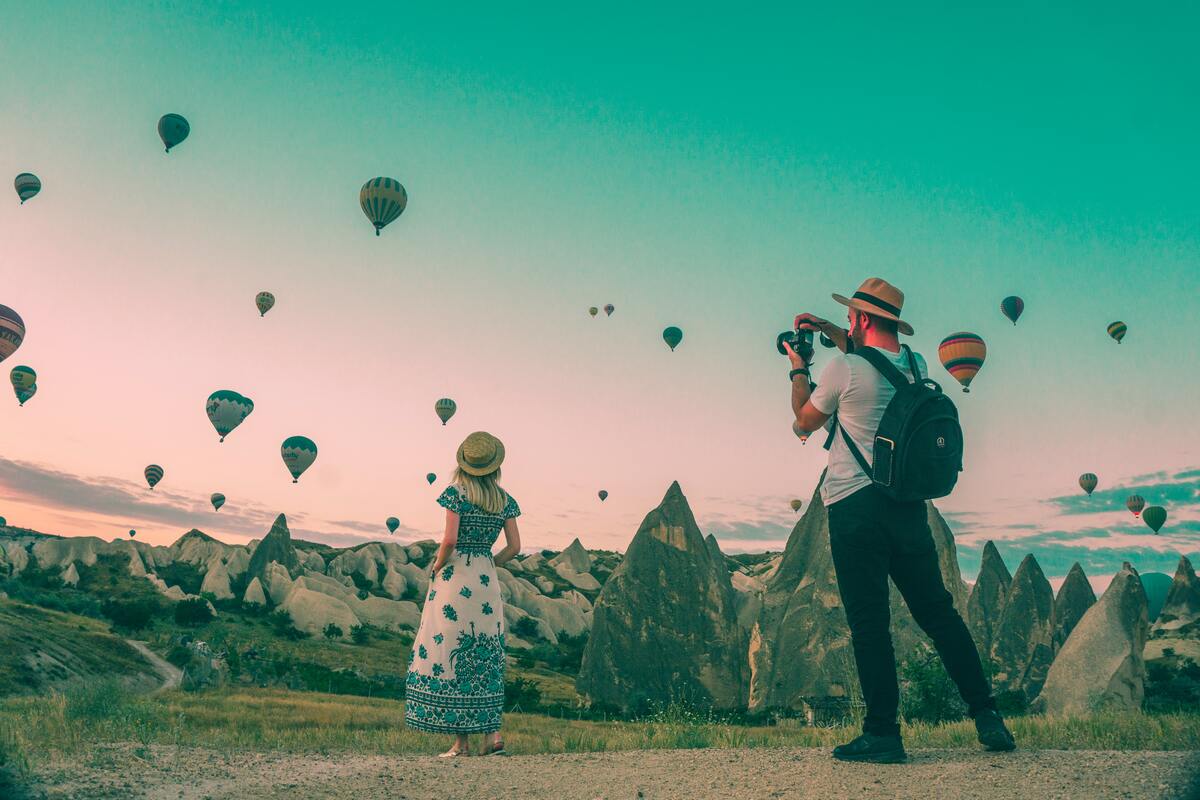 5. Fearless & Far
Mike Corey, known as Fearless & Far, is a travel adventurer and YouTuber.
He is a marine biology graduate who turned into a filmmaker.
His journey started by backpacking the world as a volunteer research assistant studying ocean conservation. He brought a camera along with him, won several international travel video competitions, and started his career in travel filmmaking.
Mike also has a podcast called Against The Odds, where people share immersive stories of survival. There's also a pirate story.
6. Currently Hannah
Hannah is a travel YouTuber currently living in Osaka, Japan.
The focus of her channel is unknown locations in Japan. These are beautiful places that you have probably never heard of before.
7. Kombi Life
Kombi Life is an adventure travel project headed by Ben Jamin.
Ben transformed a 1973 Volkswagen bus picked up in Arizona desert into a livable house on wheels. He called it Boomerang.
The Kombi Crew consists of Ben, a full-time traveler since 2008. Alaska, a street dog, turned world explorer. And lastly, Boomerang - the car.
They live a minimalistic lifestyle off-grid, full of adventure.
One of their most known projects is Hasta Alaska. It is a 5-year long journey from Chile to Alaska full of broken engines, fellow travelers, and adventure.
Check out the Kombi Life channel here.
8. Samuel and Audrey - Travel and Food Videos
Samuel and Audrey make the team behind this channel. They are travel bloggers with a passion for local food.
They publish highly watched travel guides like 25 Things to do in Toronto.
Their story started when they both moved to Korea to teach English. They met each other, started dating, and eventually got married.
Nowadays, Samuel and Audrey travel the world and eat delicious local cuisine.
9. Mark Wiens
Mark Wiens is a travel and food YouTuber.
Mark travels for food. You will find street food videos, plenty of Thai food (he lives in Bangkok), and food travel tips!
Have you ever wondered what a Jacuzzi chicken or a $3000 Wagyu Kobe beef ribeye tastes like?
Taste them (almost) on Mark's YouTube channel.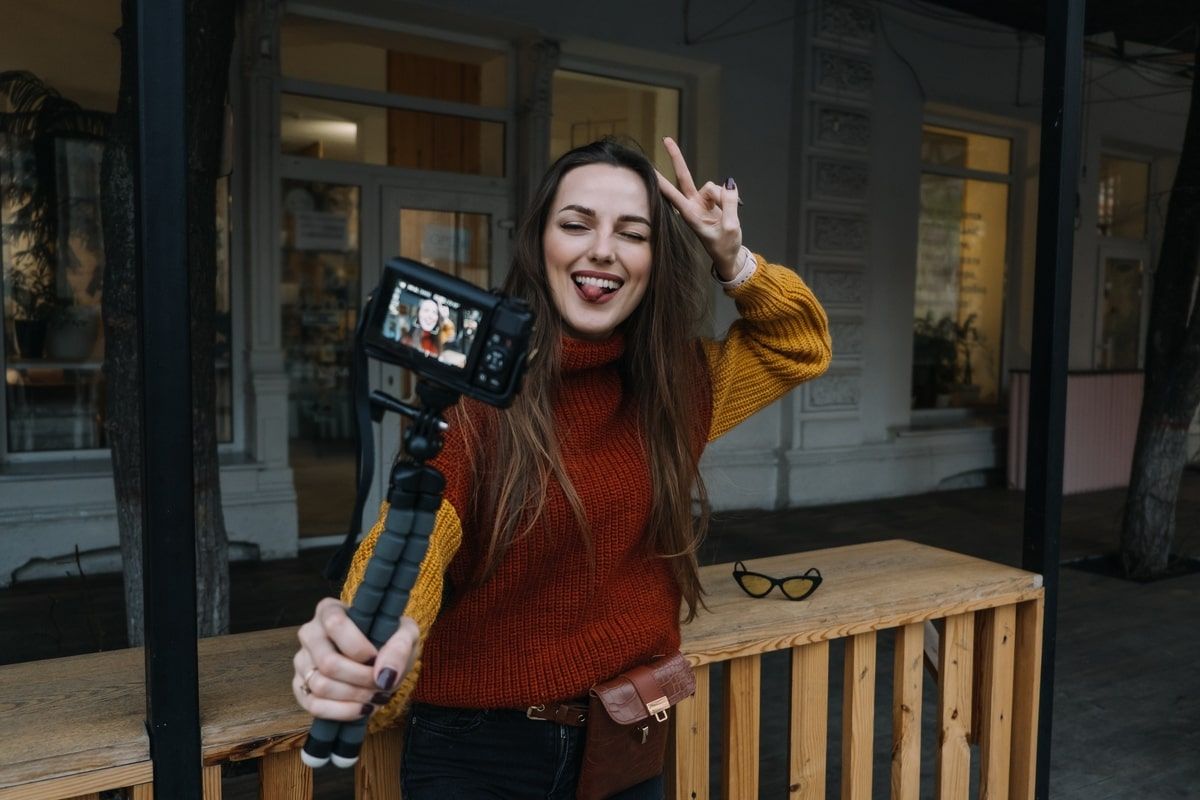 10. The Endless Adventure
Eric and Allison are a travel couple forming The Endless Adventure.
They traded the safety of steady paychecks for a life on the move. Their channel has over 80 million views.
See the world through their eyes on their YouTube channel.
11. Hej Nadine
Nadine is a travel content creator. She has been traveling the world for the past ten years.
She's been to over 55 countries. Nadine uses what she learned to make information videos on YouTube, teaching others how to avoid rookie mistakes, travel smarter, and save money.
She is also a presenter and speaker. Nadine has spoken on panels for companies like Google and VidCon. In 2016, she was a keynote speaker at the Women in Travel Summit.
Discover her travel hacks here
12. Kraig Adams
Kraig Adams is a filmmaker, hiker, and minimalist living in New York City.
His most known videos are hiking alone and short movies where Kraig wanders around some of the most beautiful places in the world.
Often combined with ethereal and calming music, the shots of Kraig's travels will make you at peace.
13. GRRRLTRAVELER | Christine Kaaloa
Christine Ka'aloa is a female solo travel blogger. She helps travelers find the confidence to travel alone with her travel videos.
Her journey started after she quit her life in New York and started a 7+ month backpacking trip through Asia. Christine helps her viewers navigate the cultural diversity of experiencing foreign countries.
She has also produced courses on topics like how to become a travel blogger yourself and create a YouTube channel.
14. Syifa Adriana
Syifa is an Indonesian female solo traveler. She started traveling in 2013, and 3 years later, she left her job to pursue full-time traveling.
In 2017, she decided to teach English in China. After a year, Syifa left and became a full-time content creator on YouTube.
You can follow her travels here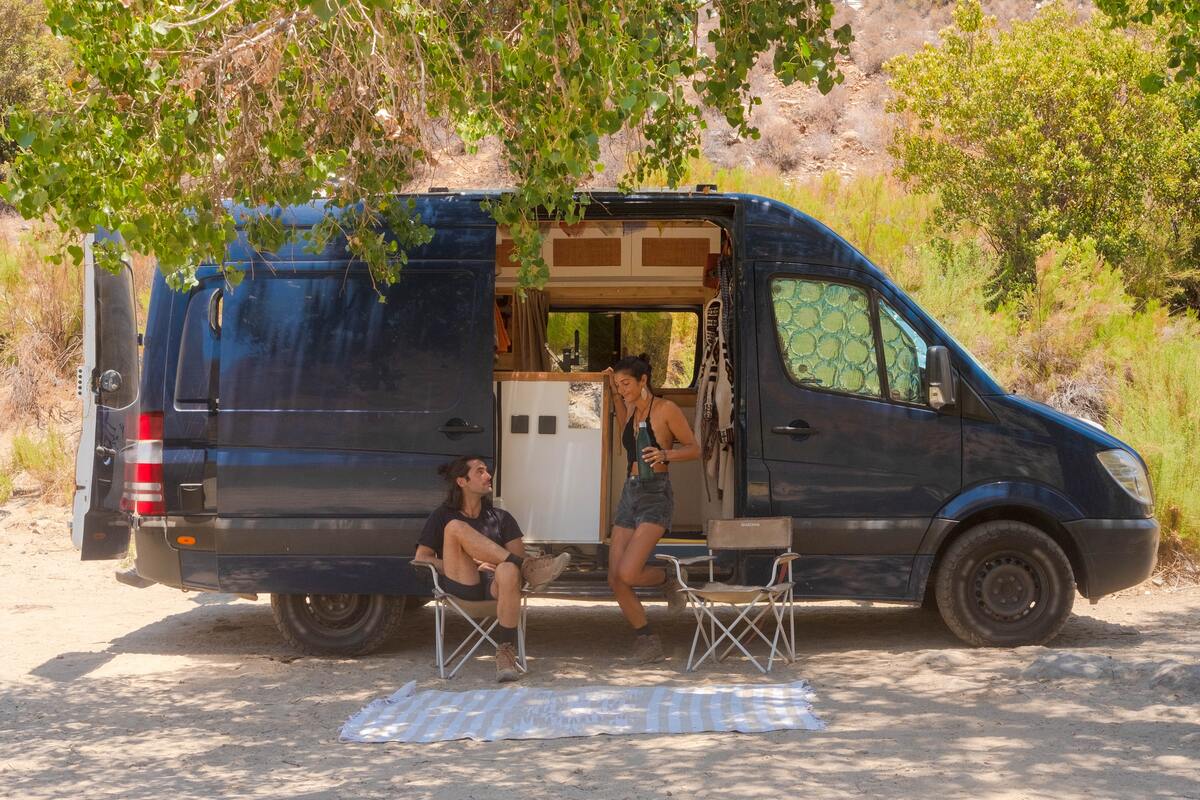 15. Backpacking Bananas
Christianne is the lead behind Backpacking Bananas. This channel started in 2013, and it was Christianne's place for documenting her travel for family and friends.
Her YouTube started growing, and so Christianne traveled more. She worked many temp jobs, including working holidays in Australia and New Zealand.
Unsurprisingly, her channel is about backpacking tips, expectations, and recommendations of backpacking destinations around the globe.
Watch the Backpacking Bananas Youtube channel.
16. The Budgeteers
The Budgeteers are a group of 3 international friends who travel together.
The team consists of Paddy from the UK, Lina from Colombia, and Thys from Belgium.
The Budgeteers create travel videos on how to travel the world for only $1000.
Their goal is to show that you can experience more with less money. The Budgeteers share a handful of tips on affordable food, experiences, transportation, and multiple different things.
Explore their budget travels here
17. Karl Watson: Travel Documentaries
Karl Watson is an adventurer, backpacker, and YouTube content creator.
His channel is full of long-format videos that fill you with inspiration and provide entertainment.
Karl's passion for traveling started in childhood. His first backpacking journey was in 2006, and this trip accelerated Karl's passion for adventure. He went on a 6-month freedom journey around the world.
You can watch his escapist experiences here.
18. Wheels To Wander
Maudi and Eric are Dutch travelers and adventurers who share their bike travels on the Wheels to Wander channel.
Their YouTube is filled with bike journeys around the globe, tips, and travel documentaries.
Wanting to experience more in life, they saved up, quit their jobs, and sold everything they owned to begin their adventure. During this journey, they cycled from the Netherlands to Southeast Asia.
You can see their bike travels here.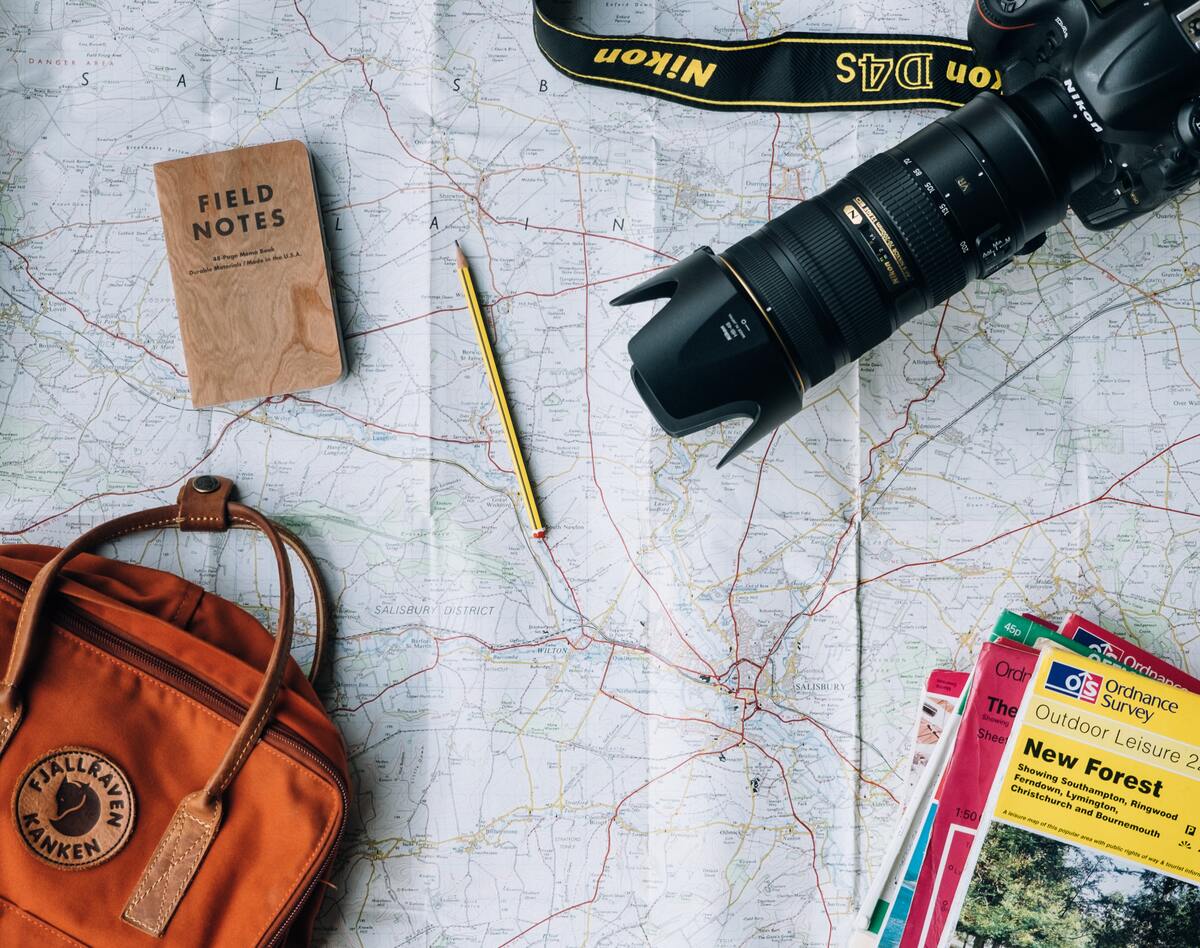 19. Elina Osborne
Elina Osborne is a filmmaker and traveler from New Zealand.
Her most known YouTube documented travel is the Pacific Crest Trail journey. Documenting her 4270-kilometer journey, viewers see all the good and bad this trail offers.
Elina shares her personal stories through captivating videos of hiking trails worldwide.
Elina was the last vlogger on our list today. But there are many more fantastic travel vloggers worthy of your attention. Check out travel vloggers from London to see more excellent travel filmmakers.
Do you want to be a travel vlogger?
If this inspired you to start your channel and become a travel vlogger, learn how in the ultimate guide to travel vlogging.
About the instructor
Tom Norman
Videographer
London, United Kingdom
Thomas Alex Norman is a professional filmmaker, YouTuber, and musician. He regularly posts videos about travel filmmaking, editing, gear, and more.
Popular listings for rentals