Capture Your Moves in 4K: Here's the 5 Best TikTok Cameras in 2022
Rent camera gear from local creators.
The best TikTok camera will be the smartphone you already have access to – most of the time.
When is it not the case?
Even the most powerful smartphones on the market won't record the same outstanding video quality as actual pro gear can. With a dedicated camera you can elevate your TikToks to shine among the best.
Read about the basics of filmmaking to stand out with your cinematic content, or read on to learn about the in-app TikTok camera and the best pro camera for TikTok.
What is the in-app TikTok camera?
The in-app TikTok camera is simple and ready to go at your convenience. All you need to do is download the app!
Let's walk through its functions to fully understand what TikTok's native camera screen can do. To start recording, press or hold the red icon on the bottom.
If you're unsure where to start, check out how to use TikTok for a step-by-step guide.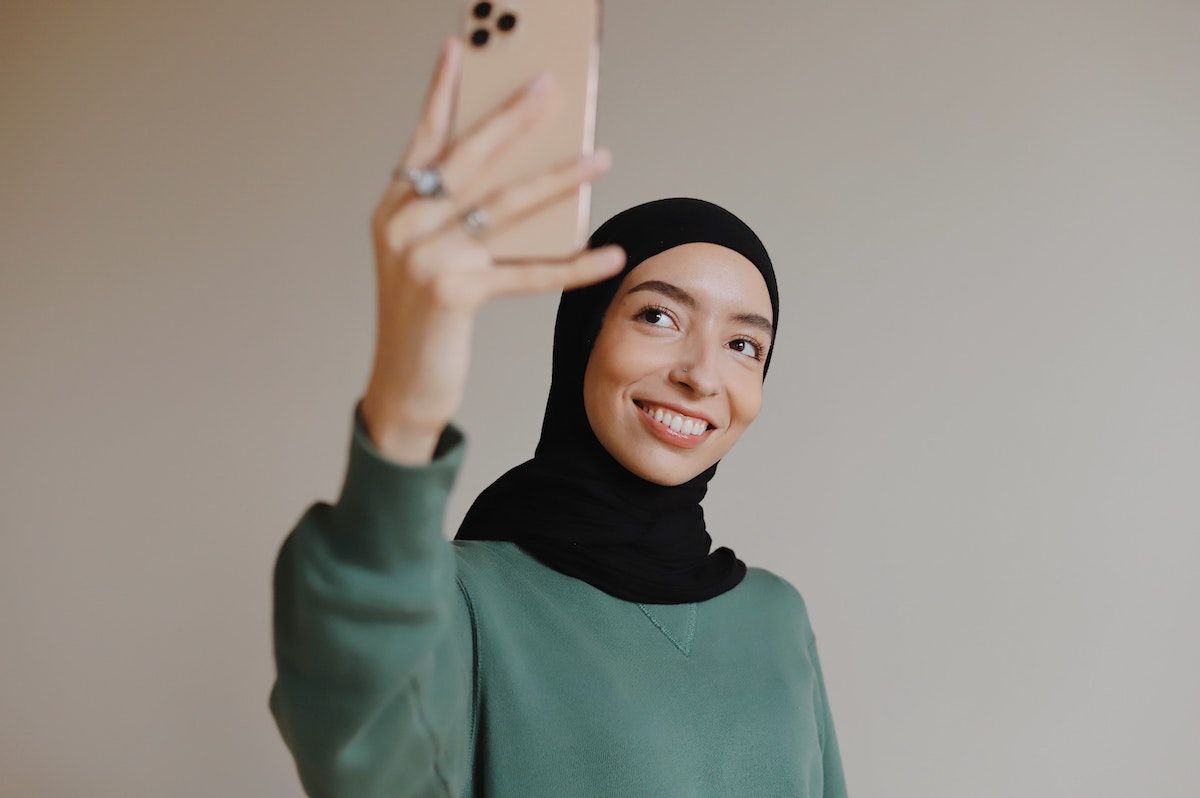 Features in the in-app TikTok camera
Camera flip
Similar to your smartphone's own, you can flip the in-app TikTok camera with the top right button. This way, you can show your audience what you're looking at and switch between front and back camera recording modes.
Adjustable speed
Adjusting the speed of your shots is a unique feature that many TikTok users utilize. Use the slider at the bottom to record in slow motion like 0.5x or in fast motion at 2x or 3x speed. Your creativity is the only limit.
Filters
The third button will open TikTok's filter gallery. Check it out to see which filter fits your ideas best, or use it as inspiration for your content. Don't forget to have fun or get silly – that's what TikTok is for.
Timers
For hands-free recording, use the timer function. If you set it to 10 seconds, for example, you have this amount of time to grab your props and get in position before the app will start recording.
Experiment to learn how to stitch cool transitions together to look like a pro.
Flash
Some light conditions warrant using your phone's flash. This function is only available when recording with the back camera, but it can help brighten an otherwise dark space or the great outdoors.
Sound
Sound is an integral part of TikTok. Browse the sound gallery by pressing Sounds on the top and check out what other creators are using.
Learn how to go viral on TikTok by participating in trends and challenges.
The 5 best cameras to film a TikTok
While a high-end smartphone can record TikToks at a capable quality, using a dedicated camera has several advantages. They usually have interchangeable lenses, better dynamic range, and low-light performance. The artistic freedom they provide outshines those of smartphones.
They also feature superior image quality and image stabilization, although they add extra steps to recording a TikTok.
Here are the 5 best TikTok cameras to create awesome content with:
1. Apple iPhone 13 Pro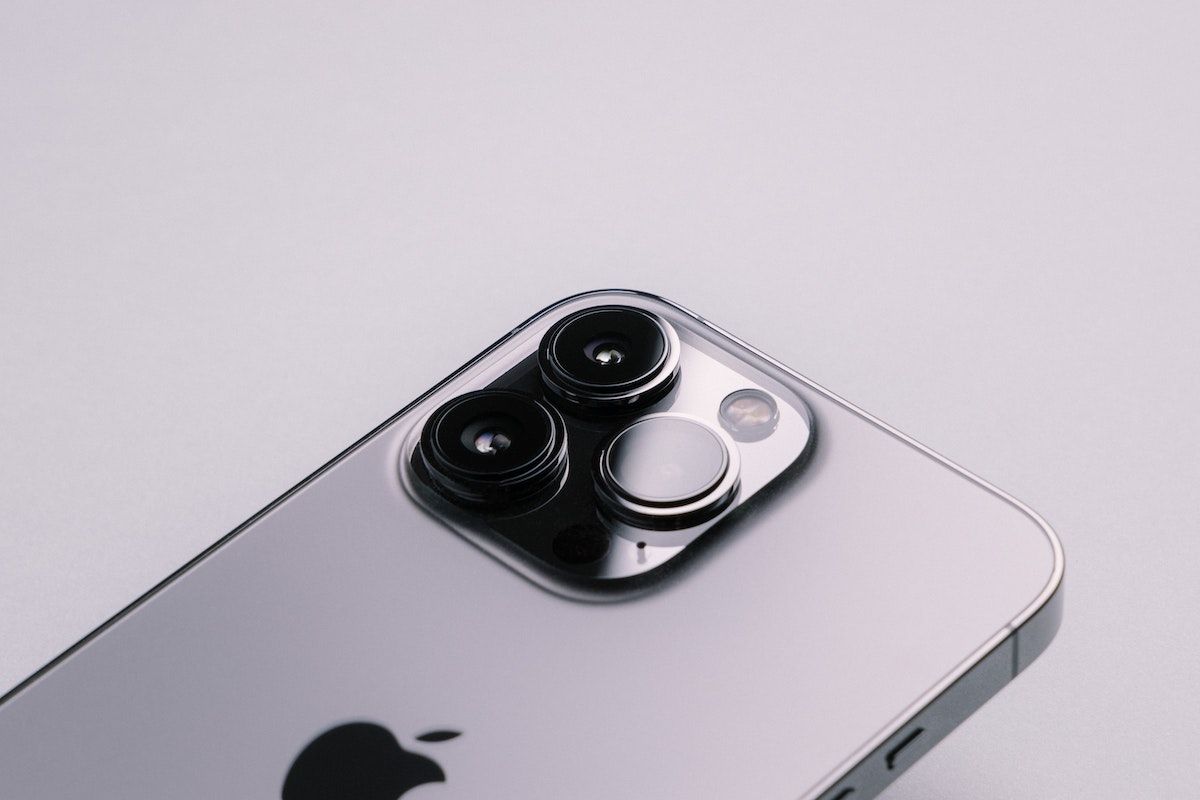 Specs
Type: Smartphone
Megapixels: 20MP
Lens: 13mm f/1.8, 26mm f/1.5, 78mm f/2.8
Max video resolution: 4K at 60p
Weight: 203 g
Important features
Released in September 2021, the Apple iPhone 13 Pro is a formidable powerhouse with the best video capabilities. Its triple-camera array features an ultra-wide, standard, and telephoto lens providing loads of versatility.
It has excellent focusing skills, especially at a small distance, perfect for the TikTok content creator.
Pros
Intuitive and easy to use
Create and upload TikToks on one device
Great video quality
Versatile
Cons
Lack of manual control
Inferior image stabilization
Expensive for a smartphone
2. Fujifilm X-T200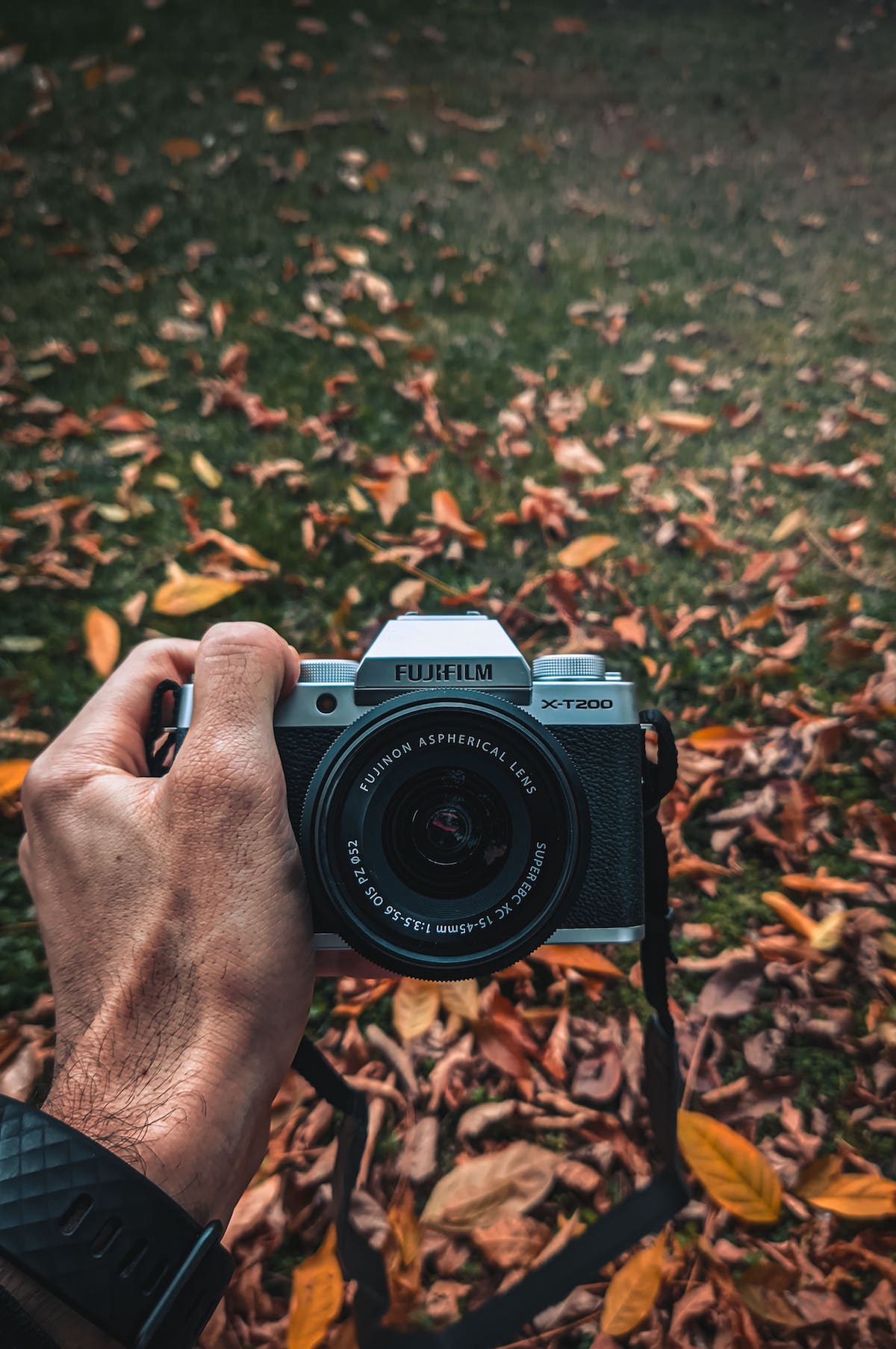 Specs
Type: Mirrorless
Sensor: CMOS
Megapixels: 24.2MP
Lens: Fujifilm X-mount
Max video resolution: 4K at 30p
Weight: 321 g
Important features
The Fujifilm X-T200 is a superb mirrorless camera from 2020 that records stunning 4K. It includes a Digital Image Stabilizer and a Digital Gimbal mode that ensure smooth, shake-free footage. It's light and compact with an outstanding electronic viewfinder.
The X-T200 is a great TikTok camera at its price, especially if you want dynamic, smooth footage.
Pros
Convenient variable-angle touchscreen
Small and lightweight
Superb EVF
Records cinematic TikToks
Intuitive menu
Cons
The beginner's learning curve
Clumsy power button
Limited customizability
3. Canon Powershot G7 X Mark III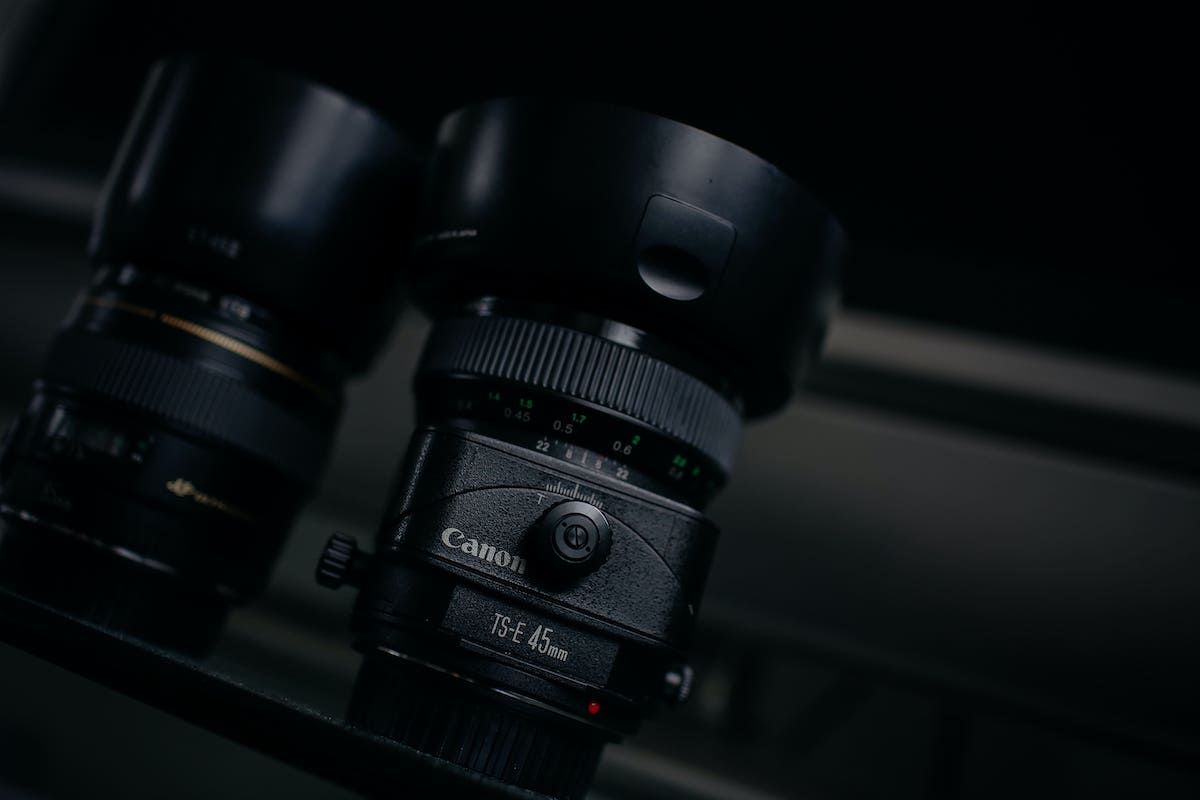 Specs
Type: Compact camera
Sensor: 1-inch CMOS
Megapixels: 20.2MP
Lens: 24-100m f/1.8-2.8
Max video resolution: 4K
Weight: 303 g
Important features
The Canon Powershot G7X Mark III is an outstanding high-end compact camera. The 1-inch sensor and Digic 8 processor capture stunning 4K clips up to 10 minutes long. This compact can livestream directly to YouTube and features a flip-out screen for a pleasant vlogging experience. The G7X III includes a microphone input.
Pros
Stunning color
Live video streaming
Flip LCD, ideal for vlogging
External mic input
Cons
Subpar battery life, up to an hour
10 minute limit on 4K video
4. Panasonic Lumix GH5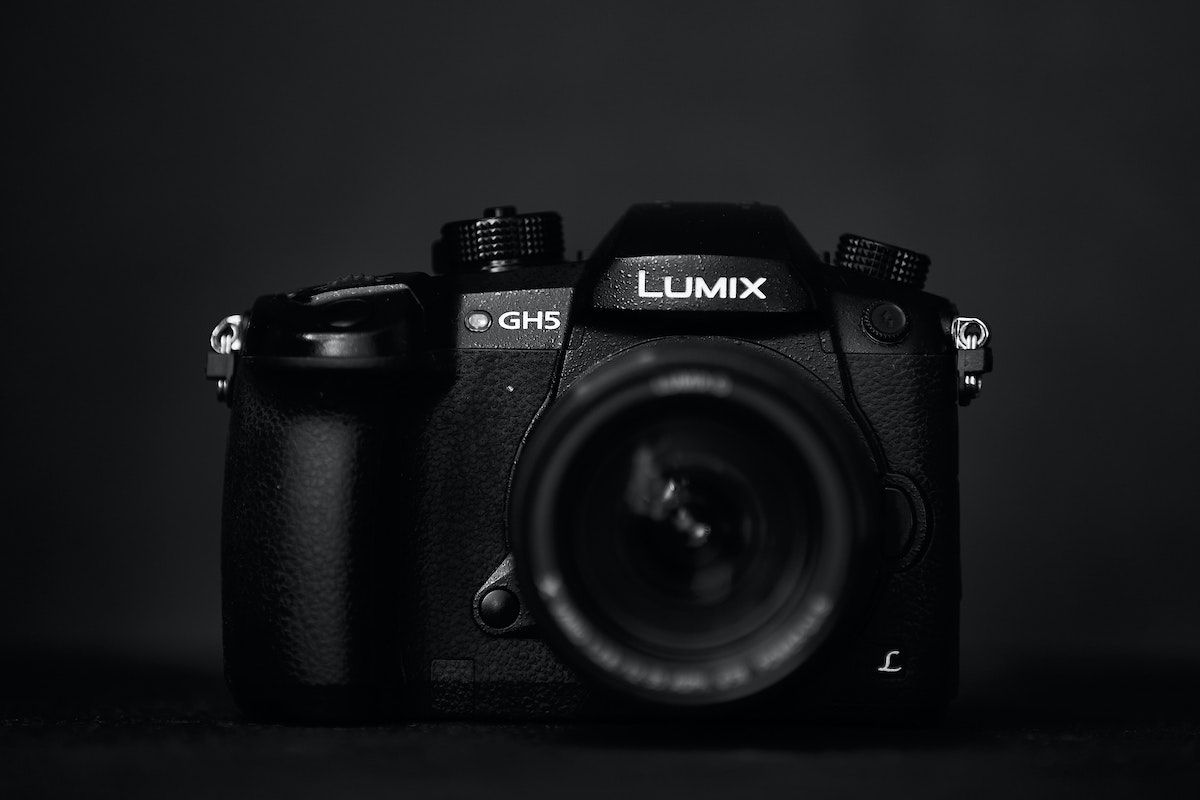 Specs
Type: Mirrorless
Sensor: CMOS
Megapixels: 20.1 MP
Lens: Micro Four Thirds lens mount
Max video resolution: 4K at 60p
Weight: 725 g
Important features
Released in 2017, Panasonic Lumix GH5 is an outstanding mirrorless camera that steadily drops in price. It records beautiful 4K footage and features a convenient multi-angle touchscreen. The GH5 boasts excellent AF and low-light performances.
If you're looking for a camera that's great for TikTok but also captures beautiful stills, consider the GH5.
Pros
Breathtaking image quality
Sturdy, premium build
Affordable for a mirrorless
High-res viewfinder
Almost no noise
Cons
Fairly large and heavy
Below average battery life, up to 120 minutes
5. Blackmagic Pocket Cinema Camera 6K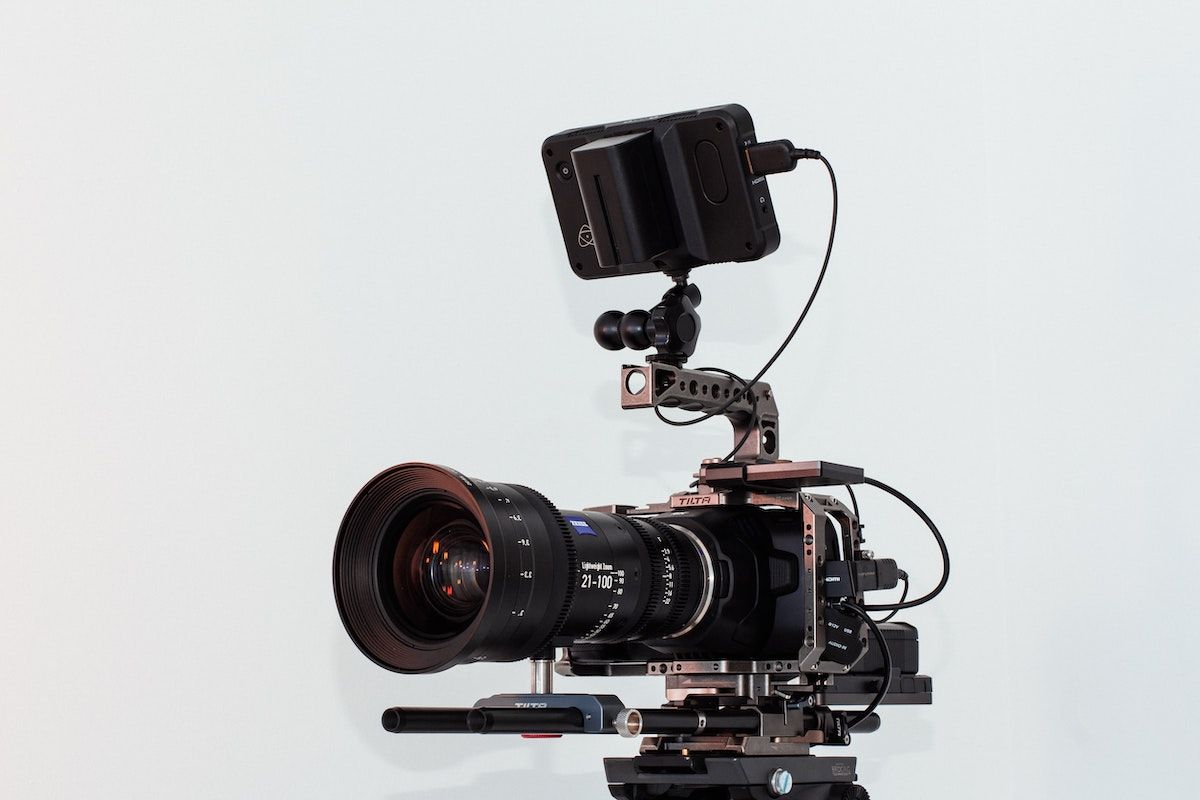 Specs
Type: Cinema camera
Sensor: Super 35 sensor
Megapixels: 6144 x 4356
Lens: EF lens mount
Max video resolution: 6K
Weight: 890 g
Important features
We're talking about the next level. We're talking about the future of pro, cinematic video content: 6K. The Blackmagic Pocket Cinema Camera 6K is no toy and it's not for beginners. It's a versatile powerhouse of a camera with excellent grip and controls. With an incredible 13 stops of dynamic range, the BMPCC 6K captures stunning color with a great light sensitivity range. It's the best-specced camera for the most dedicated content creator.
Pros
Best of the best
Outstanding build and controls
Compatible with a range of Canon EF lenses
Built-in ND filters for any light condition
Cons
Price tag to match the skills
Complex for TikTok
Weak battery life
Should I rent a camera?
Camera Hire: Take Your Production to The Next Level
71PttfqWPXk
Camera Rental: Save Money with Wedio
5sHshmF1n_Y
Rent Camera Gear: Access Pro Equipment
qqHXJy6AWlc
What's next?
Let's get started! Learn how to use TikTok or look into filmmaking for inspiration for those cinematic, outstanding videos.
Entertain and amaze your viewers with only the best content and go viral on TikTok in 2022.
Happy filming!
FAQs
Which camera is best for TikTok?
A smartphone like the iPhone 13 Pro can be excellent for TikTok, but investing in a pro camera like the Panasonic Lumix GH5 or the Canon Powershot G7 X Mark III can really go the extra mile.
Which phone is best for filming TikTok?
The best phones for TikTok today are:

· Samsung Galaxy S21 Ultra,
· Apple iPhone 12 Pro,
· Google Pixel 5 or
· Oneplus 8 Pro.
How do you use the in-app TikTok camera?
The in-app TikTok camera is super easy to use!

Press the big red button to record and explore functions like speed and sounds on the right vertical bar.
Rent cameras from local creators.
Save up to 40%.
Global Coverage included.
https://www.wedio.com/static-assets/homepage-rework/top-categories/hire-cameras-with-insurance-on-wedio.jpg
https://www.wedio.com/en/cameras
https://www.wedio.com/static-assets/homepage-rework/top-products/rent-sony-alpha-a7s-iii-on-wedio.jpg
https://www.wedio.com/en/cameras