Oldie but a Goldie? Explore What the Sony A9 Can Offer You in 2022
Rent camera gear from local creators.
The Sony Alpha a9 is a full-frame, photo-focused mirrorless released in 2017, but it still has much to offer in 2022.
It's heavily catered towards fast-paced and action photography with specs to support effective work under challenging conditions.
Let's kick off this review, starting with the specs!
Looking for gear for your next project? Rent a camera with Wedio.
Sony Alpha a9 key specs
24.2 MP full-frame stacked CMOS sensor
3.7M-dot Quad-VGA OLED Tru-Finder EVF,
3-inch, 1.4M-dot tilting touchscreen,
100-51,200 native ISO,
Continuous shooting at 20fps,
Oversampled 4K video at 23p,
480 shot battery life, and
a Sony FE mount.
Are you feeling lost with all the specs? Learn more about camera equipment before reading on for a refresher.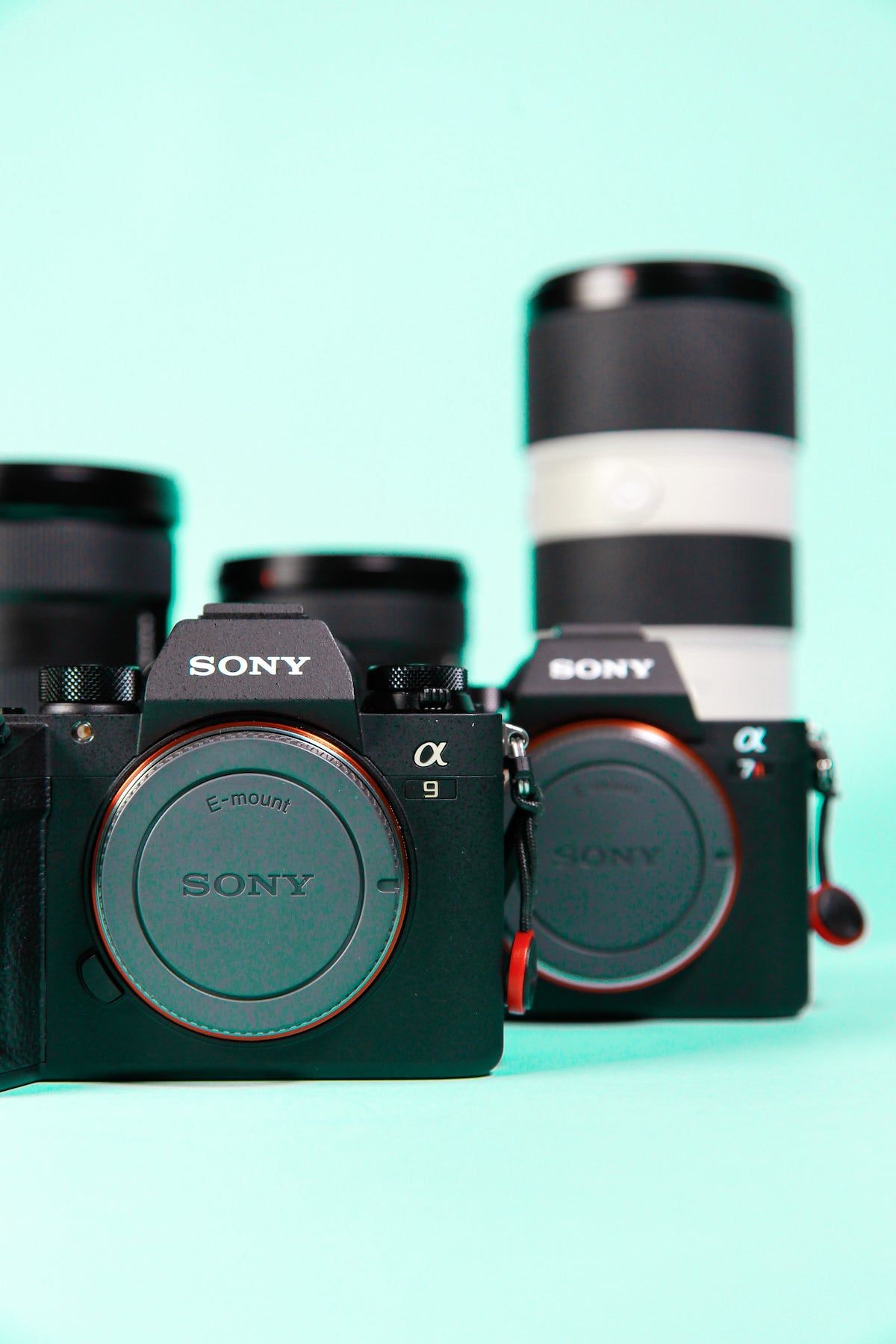 Body and handling
The first thing to note is that the Sony a9 feels light and compact thanks to its magnesium alloy body.
The camera body weighs a total of 673 grams without lenses. It feels solid to touch and easy to hold and handle. Since it lacks a desired vertical grip and it's pretty compact, it might be uncomfortable for photographers with larger hands.
You may purchase an external grip for increased comfort and stability.
Durable weather sealing
The durable body is weather-sealed but features no rubber seals to protect the various openings and elements from a rainy day or a splash of water.
This mirrorless camera features several handy top deck dials. You can adjust the burst speed, shot style, AF mode, and more.
The dials offer practicality and handle intuitively. The complete menu, however, does almost the opposite.
Not beginner-friendly menu system
With dozens of functions hiding in the complex menu system, this camera is a challenging choice to pick up for the first time. This is partly offset by the high degree of customizability with three buttons and a dial with the ''Recall Customer hold"" function.
Now, you can override your camera settings and apply a previously registered specific mode in the blink of an eye! This makes switching between your preferred settings a breeze after the initial setup.
Multiple shooting angles with 3-inch tilting touchscreen
The 3-inch tilting touchscreen is efficient when shooting at every angle. It provides a seamless experience with no distractions.
It produces no screen blackout when taking a shot, which is a considerable improvement.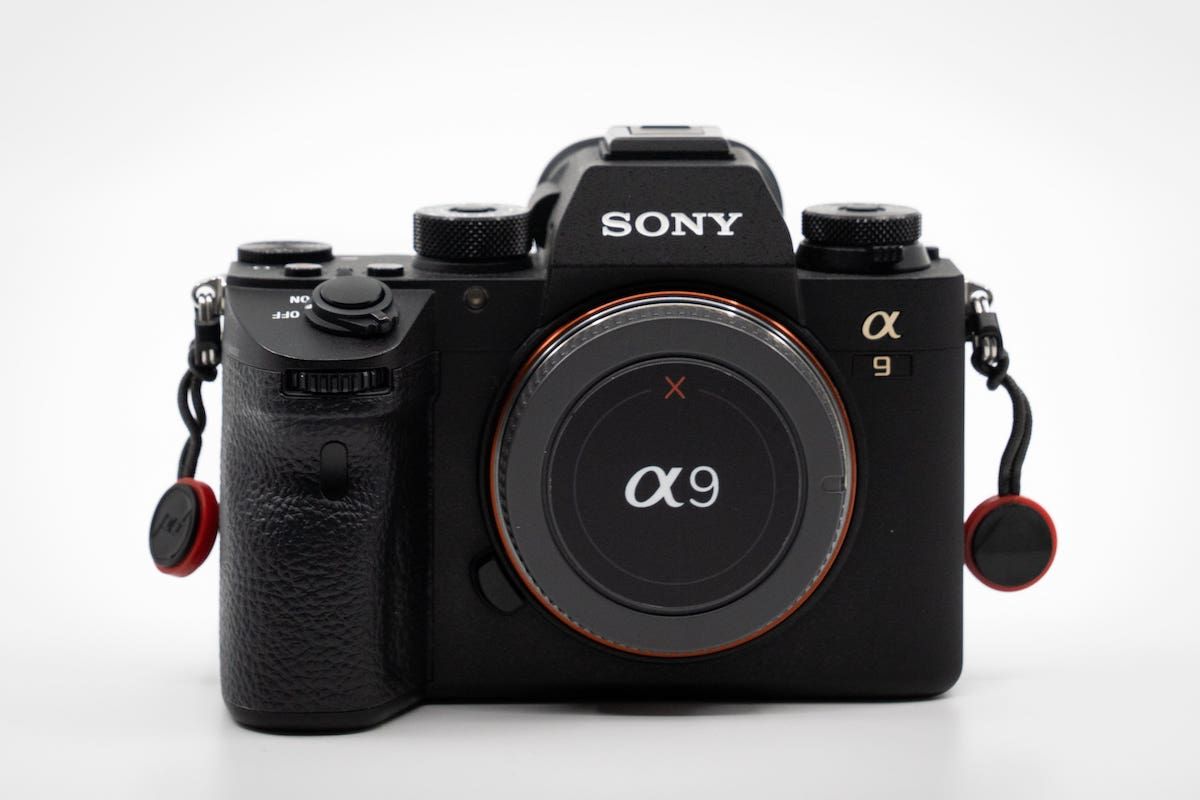 Image quality
The camera features a spectacular stacked sensor, which proves to be an advantage on several accounts.
Firstly, the engineering of the electronic shutter allows the sensor to read data 20 times faster than before.
The Sony Alpha a9 shoots at a staggering 20fps for 362 jpegs or 241 RAW files. You can shoot with a wide-open aperture, even in direct sunlight.
Outstanding AF system with 600+ focus points
This is where the a9 really shines!
The mindblowing AF system features over 600 focus points and a multi-selector joystick to control the focal point. The Eye Focus mode works stunningly through excellent facial recognition and precise subject tracking capabilities.
The handy AF-ON button allows for back-button focusing, giving you complete control. The stacked CMOS sensor also contributes to the improved AF and boosts noise performance.
Native ISO range of 100-51.200
The camera features a native ISO range of 100-51.200, excellent for various shooting conditions. The autofocus performance staggers slightly in very low-light conditions but is still decently capable overall.
Steady imagery with 5-axis IBIS
A 5-axis internal stabilization system ensures that your shots stay steady even at extremely fast exposures.
It's efficient and reliable, making working with the subject tracking function a cakewalk.
Connectivity
The Sony Alpha a9 has the expected Wi-Fi, NFC, and Bluetooth connectivity.
It includes a Micro USB 2.0 port. It also features a flash sync socket for high-speed image transfers.
As well as having the usual credentials, the camera features a flash sync socket and Ethernet port, allowing for a speedy transfer of images.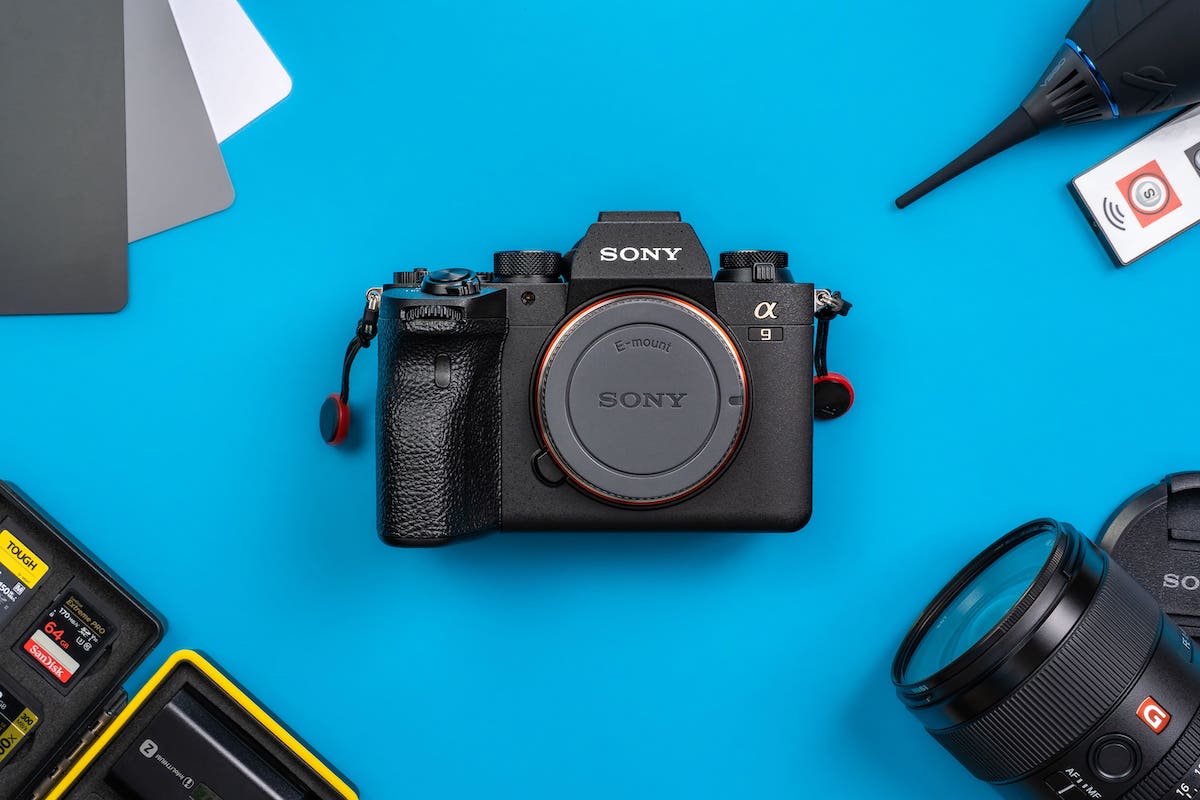 Sony Alpha a9: pros and cons
Every pro knows that even outstanding cameras don't come without a compromise.
The main factors to be mindful of with this camera are as follows.
3 Advantages
The camera has a lot going for it, but some specs and features stand above the rest. Here are the best things about working with a Sony Alpha a9:
1. Impressive autofocus
The camera's impressive AF offers 93% coverage and reliable subject tracking even at a breakneck speed.
The dedicated joystick makes it easy to set the focus point on the fly, letting you keep everything sharp in the frame if you decide to do so.
2. High-resolution viewfinder
The Quad-VGA OLED Tru-Finder is a high-res and luminous viewfinder with a 120fps refresh rate.
The lack of blackout with the help of the electronic shutter is a transformative shooting experience even at a 20 fps burst rate.
3. 5-axis IBIS
The 5-axis image stabilization is an absolute gem for anyone dabbling with action or sports photography.
This advanced system is reliable and provides a shutter speed advantage of 5-stops, adding to the staggering burst speed.
3 Disadvantages
For an authentic review, the shortcomings and challenges of the model can't be ignored.
Whether you can put up with the following disadvantages is up to you.
1. Passable battery life
While Sony finally upgraded their old NP-FW50 battery to an NP-FZ100, the around 480 shot battery life won't impress creators working long days.
As with most mirrorless cameras with an EVF, the a9's luminous viewfinder drains the battery significantly. By switching it off, you can boost the expected battery life to 650 shots on a charge, which amounts to about 12 hours of diligent work, give or take.
Having additional batteries can always save the day.
Invest in a few FZ100 batteries to be good to go on even on the longest of days.
2. Overwhelming menu
The camera's menu is reminiscent of a puzzle or labyrinth. It takes a while to figure out, but it is certainly rewarding!
Lucky for you, this mirrorless offers a remarkable degree of personalization. You can create a simplified menu with only your favorite settings and functions.
3. No comprehensive weather sealing
The lack of rubber gaskets around the a9's various openings is scary in any slight drizzle or high humidity.
The camera sometimes struggles with condensation buildup that can damage the internal components.
Overall, the weather sealing is simply unable to withstand anything more than minimal contact with water.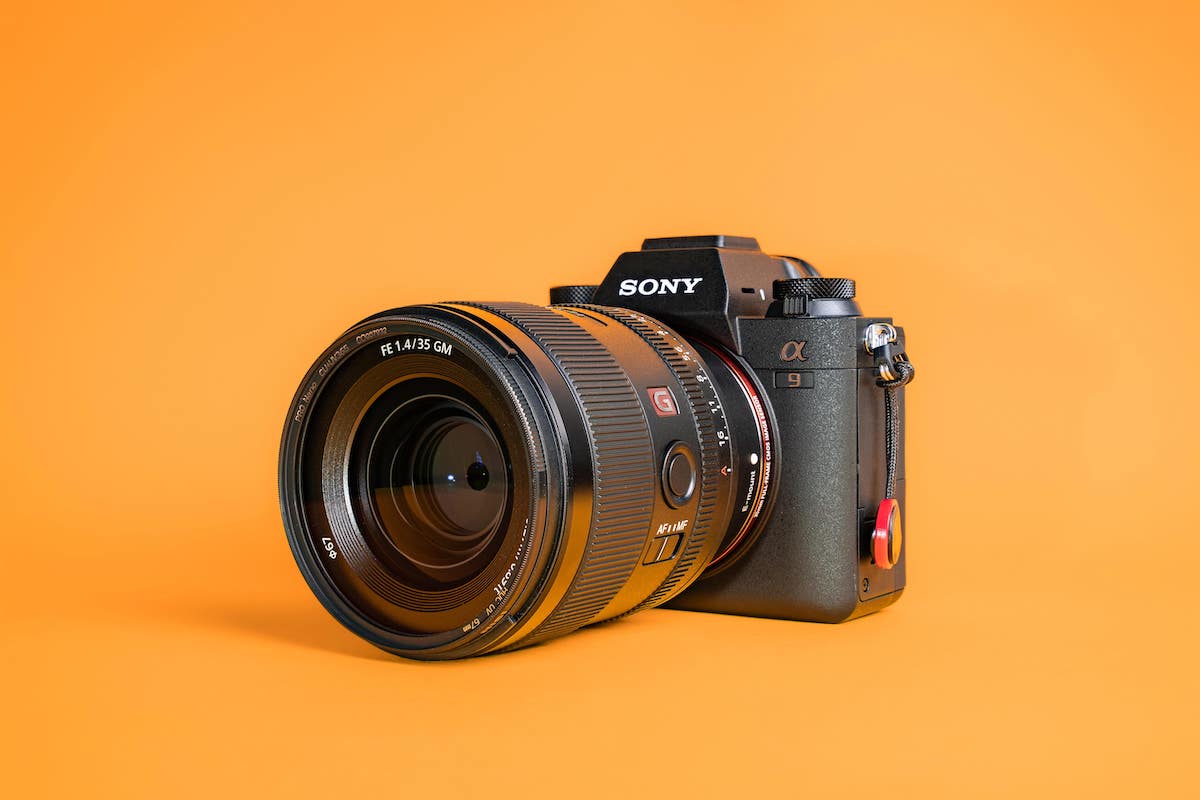 Final verdict: Should you get the Sony Alpha a9?
No review can be complete without a final verdict. Should you get this mirrorless or opt for another capable Sony camera?
The a9 seems perfect for sports, action, and wildlife photographers who don't shy away from a challenge. This high-performer shines when capturing fast-moving subjects with stunning detail and accuracy.
The lack of viewfinder blackout and high burst rate impress when it comes to shooting fast-paced action.
Look no further if you're looking for a compact, formidable camera with outstanding AF and all the bells and whistles. This camera could be the perfect gear to elevate your photography.
Rent or subscribe to the Sony Alpha a9
Did the Sony a9 win you over?
If you want to try the camera for your next project, rent or subscribe to the Sony Alpha a9 or check out other Sony cameras.
Learn more about camera equipment to find and master your dream photography gear.
How long can I shoot a video on the Sony Alpha A9?
The Sony Alpha a9 has a video time limit of 30 minutes.
Is the Sony Alpha a9 a professional camera?
Many professionals use the Sony Alpha a9, especially in the fields of sports photography and news reportage.
Is the Sony Alpha a9 a good camera?
he Sony a9 is an excellent camera for photographing fast-moving subjects. It has an outstanding autofocus system, stunning EVF, and excellent imaging capabilities.
Is Sony Alpha a9 good for video?
The Sony Alpha a9 is quite capable when it comes to video recording, although it has its limitations. Video-focused creators might miss the ability to shoot 4K at 60fps, but casual videographers will surely be satisfied.