Sony Alpha A7S III | A Community-Driven Review
Product Review: Sony Alpha A7S III
35 other
Overview
Specs
Reviews
FAQ
Alternatives
Research
Sony Alpha A7S III
Sony
The Sony Alpha A7S III is the third iteration of the A7 series. It is the most impressive video-centric consumer camera to date.
It offers a series of new features such as 10-bit internal video, raw video output, and much more.
4,9
Based upon37 reviews from Wedio members
Effectiveness
4,8
Usability
4,8
Value for money
4,9
Overall rating
4,9
Is it worth it?
Yes
The A7S III is a better option for anyone who shoots continuous video for long periods of time. The camera is especially suitable for videographers who need high-quality, noise-free video in very low light.
No
If you're a hobby creator who likes to focus on still photography. For someone who does high-resolution stills, the Sony a7S III is not recommended.
Pros
4K recording at 10-bit quality
High sensitivity for low light
Face and eye detection autofocus
Dust and splash protection
Cons
CFExpress required for quality slow-motion videos
Video autofocus doesn't work with an SLR lens adapter
Low resolution for stills
Does not support 6K or 8K video resolution
Specs
Usable Memory Types
MS PRO Duo / SD / SDHC / SDXC / CFexpress
Dimensions
128.9 x 96.9 x 69.7 mm
Image File Format
JPEG, HEIF, RAW, RAW+JPEG, RAW+HEIF
Movie File Format
XAVC S; XAVC HS; XAVC S-I
Show more
Sony Alpha A7S III Best Features
Solid design and large record buttons
The Sony A7S III is a relatively compact but solid camera. The body is comfortable to use with big telephoto lenses but still light enough to use with a wrist strap and a light prime if that's more your style.
The handgrip is the same as you get with the a7R IV and a9 II.
With a similar body construction to the A7S II, you would first think they look identical, but the difference is in the details.
Large record button for video shooting
For starters, one of the custom buttons above the grip has been swapped out for a large record button, setting the scene for this camera's strong emphasis on video shooting.
The rear plate includes all the expected controls—a dial-direction pad hybrid used primarily for menu navigation, a dedicated joystick to set the autofocus point, AF-ON, AEL, menu, and playback controls to round things out.
Interactable touch-screen
The on-screen interface includes controls, too. You can interact directly with the touch screen—Sony has finally updated its menus to work via touch. It has a full-sized HDMI port – a real boon for videographers – plus a USB-C port and micro USB port, not to mention a headphone jack and 3.5mm microphone jack.
Moreover, A7S III's bright, sharp viewfinder is a photographer's dream, with crisp clarity, excellent coverage, and ample brightness.
And whether you're shooting stills or video, the Sony A7S III handles well because it offers so many controls and top-end specs.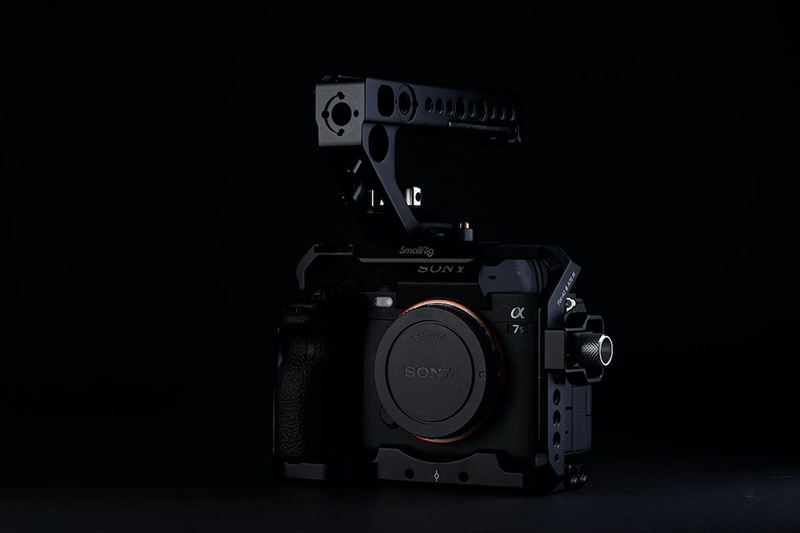 Video-first capabilities
If you're just starting out making a video, it's unlikely you'd look at the A7S III right away.
The Sony a7S III is the only current-generation mirrorless camera with a relatively low pixel count sensor, especially appealing for 4K video and low-light photography.
When cropped to the 16:9 video ratio, the 12MP sensor captures 4K video at native quality, without any sort of binning, line skipping, or down-sampling. Autofocus is as capable as with stills (when using a native lens).
High-ISO imaging with 12MP BSI sensor
The pixel readout is quicker than the a7S II, so the camera records slower, slow motion and does a good job avoiding rolling shutter distortion. Therefore, hybrid creators with more eye for video will be well served by the a7S III.
Its 12MP BSI sensor offers cleaner high-ISO imaging and video than typical 24MP cameras. And the ability to record in 4K at up to 120fps can add slow motion to projects without dropping back to HD resolution.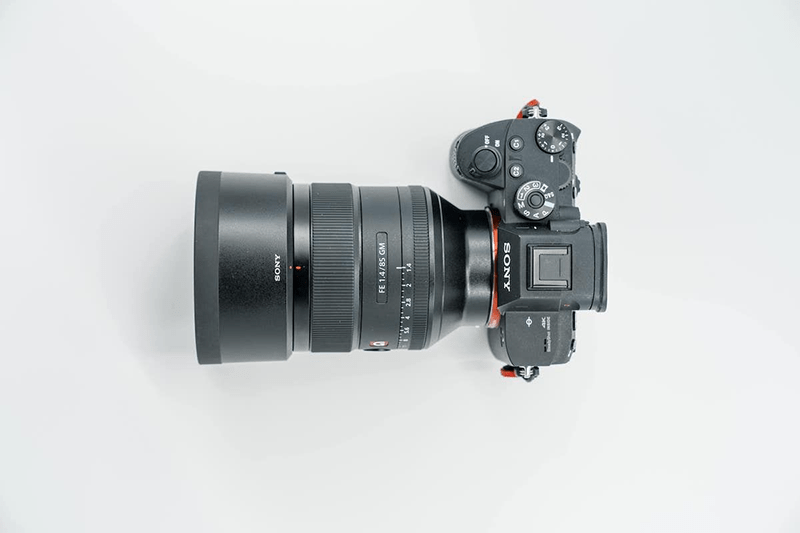 Final verdict: Who should get the Sony AS7 III?
The Sony Alpha A7S III is the most impressive video-centric consumer camera to date. Sony offers full-frame recording at staggering resolution quality by using a suitable sensor, processing power, and heat dissipation.
The price might make you wince a bit, though. While the sensor and performance lend the camera to professional video work, it also makes it very good in low-light situations for both stills and video.
With a good lens, you can forget the tripod and shoot dimly lit handheld scenes.
However, those still photographers looking to shoot ultra-resolute images should look elsewhere. But for those invested in Sony for video work, the A7S III will be the mirrorless camera of choice for years to come.
What creators like
Show more
What creators don't like
Show more
Frequently Asked Questions
How long can the Sony A7S III record for?
The maximum continuous recording time for a single movie shooting session is approximately 13 hours (a product specification limit).
What is Sony A7S III good for?
It's beneficial when you just want to get a little more light for a streetlamp-lit portrait, and works just as well for long-exposure photography without the aid of a tripod. It's quite possible to get 1/4-second and 1/2-second shots without the aid of a tripod. The a7S III supports JPG, HEIF, and Raw imaging.
How long does Sony A7S III battery last?
The Sony A7S III uses the NP-FZ100 which effectively doubles the battery life compared with the smaller NP-FW50 battery found in the a7S II. Battery life stills: 2000 shots (best I've got when shooting sports/wildlife).
Why is the A7S III good in low-light?
Sony has equipped the A7S III with a 12-megapixel sensor, which is in stark contrast to the much higher resolution 61-megapixel full frame sensor on the A7R IV. The reason: to feature enough pixels to effectively capture full 4K resolution video, but also to enable much better low-light performance.
Is the Sony A7S III good for vlogging?
The Sony A7S III is one of the best vlogging cameras on the market. It's small, portable has great image quality, has a fully articulating touchscreen, and is very easy to use. But where most people miss out on its full potential is the lenses.
Review by 36 other community members
and
Sony Alpha A7S III Alternatives
Sony FX30
If you fell for the Sony FX3, then you're going to like the news: this October Sony releases its newest cinematic camera, the Sony FX30, which beats all the other competing models of the brand. Read more
$2184 at Amazon
Rent from $40/day
Sony Alpha A7C
The Sony A7C is the company's smallest full-frame interchangeable lens camera. It fits a 24MP full-frame sensor and image stabilization into a body resembling the APS-C sensor a6600. Read more
$1569 at Amazon
Rent from $31/day
Canon EOS R1
OS R1 is expected to outperform in many senses. For instance, it will identify subjects by shooting 8k videos, its 5-axis in-body image stabilization is exceptional, amongst other refinements. Read more
$1199 at Amazon
Rent from $31/day
Show more
The research
Why you should trust us
At Wedio, we are on a mission to keep great stories alive. We achieve this by facilitating the sharing of knowledge, tools, and services that help you as a creator craft better stories. Today we help 100,000+ monthly creators become better — together. We believe in the power of the community. Instead of gathering product reviews from one creator, we involve hundreds of creators, and create both video- and written reviews. In that way, we present the essence of the collective rather than one opinion.
How we tested this product
We used a mixed-method design. Our qualitative video reviews, were created by hand-picked Wedio members. We shipped the product to them, they tried it for at least 30 days in real-life projects, and then they did an honest video review. Our quantitative written reviews, were collected from Wedio Renters and Lenders. When renters have rented the product, they have the option to leave a product review. When lenders create a product listing, they have the option to share their thoughts on the product itself.
How we fund this review
In order to keep delivering the best possible reviews for creatives, we have four different revenue streams. This includes (1) commissions from our short-term rentals (10 % from renters 20% from lenders whenever a rental is happening through Wedio), (2) commissions from our subscriptions (we get paid by our retail partners to deliver an order), (3) commissions from brands delivering products, and (4) commissions from affiliate links to other partners (such as retail partners, software, and other creative tools).
Limitations
Even though we try to be as unbiased as possible, we still want to address two limitations of this review. First, our lenders can be affected by the "Endowment effect" when reviewing their gear. They would potentially rate their product higher than they would have done if they rented the product — just because they own the product themself. Second, there is the potential of instructors experiencing "Confirmation bias" when reviewing a product. If they received the product from us, they might have a tendency to look for all the advantages and good things about the product because they want to please Wedio and the product brand. To overcome this limitation, we strictly guide our instructors to be as objective as possible — a low rating is as valuable to us as a high rating. The review aims to guide other creators in the choice of gear.
Get a Sony A7S III
https://2.img-dpreview.com/files/p/TC4096x2731S4096x2731~sample_galleries/5089929548/1244969012.jpg
USD
Buy new
https://amzn.to/3DLOwu4
3798
Buy used
https://a.co/d/jiCOpIC
2989
Rent from
https://www.wedio.com/en/sony-alpha-a7s-iii
40
Popular listings for rentals