Explore These 14 Amazing Portrait Photographers in Denmark in 2023
We all like a good portrait - for business, for socials, for memories. The big question is - how to be sure I'll get the picture that reflects me the way I want?
The first step is to find a portrait photographer with a style that matches your desired expression.

We are giving you a helping hand: find this compilation of the 14 awesome portrait photographers in Denmark that will undoubtedly leave you in awe of your digital self!
Based elsewhere? Discover this list of the 13 best photographers in NYC.

1. Christian Krog
Christian Krog shoots portraits all over Denmark's major cities  - Kopenhagen, Aarhus, Aalborg, and Odense.

As a photographer, he loves to surprise his clients by bringing different elements into a portrait and to create truly authentic pictures by taking customers' wishes as a starting point.
With Christian, you can be sure to look exactly the way you want to see yourself. He is a professional when it comes to creating a good mood - one quickly feels relaxed in his presence.
Christian specializes in portrait photography, employee photography, headshots, portraits, and website photography.
If you're a photographer, you're in luck because Christian also teaches photography to fellow creators through his own workshops!
Check out his website: https://christiankrog.dk/

2. Anja Ekstrøm
Anja is a living example of how it's never too late to make your passion into a full-time career.

She never got her hands on a camera before the age of 37, and then, after a friend asked her to do a little photoshoot, everything changed. Photography became something she quite literally breathes for.
Anja Ekstrøm has been published by multiple times in leading fashion magazines. Her specialty is beauty and fashion shoots - many renowned brands like Loreal, Estee Lauder, and Clinique have cooperated with her on editorials.
"She can shoot anything, from commercial to avant-garde and everything in between, which is a rare talent", - says one of the reviews on her website. Sounds pretty convincing!
Check Anja's works and what other clients have to say about her: https://www.anjaekstroem.dk/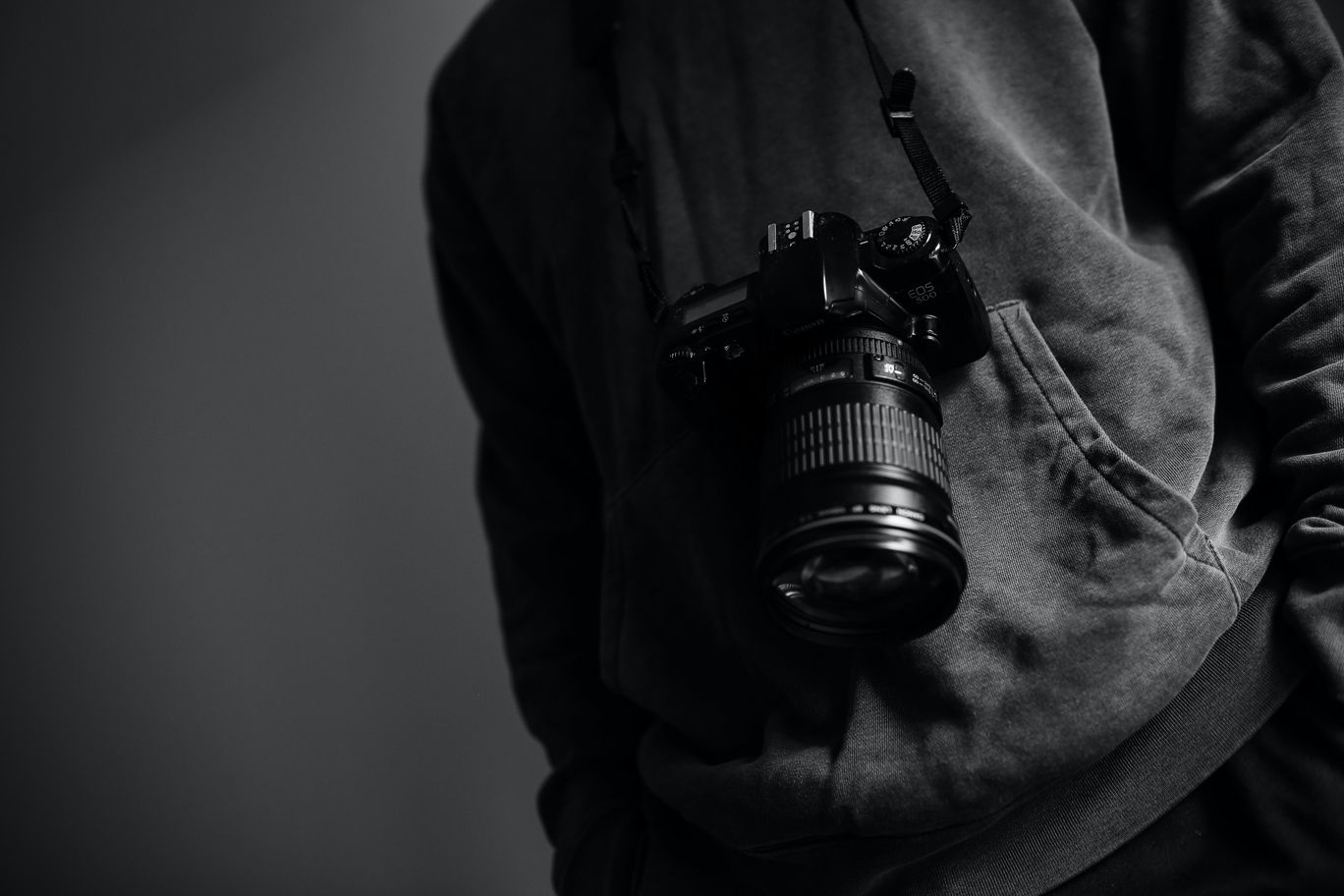 3. Helle S. Andersen
Helle does photography since 1993, and over time won many prizes both in Danish and international competitions. "I have my finger on the pulse and know what is moving",  - she says about herself.
If you're looking for something more than just a regular capture of yourself, then you've found the right person - Helle adds layers and depth to her portraits and strives to tell a story through pictures.
Fun, serious, simple, yet full of life - that's her motto. Her photos look like they have just stepped out of a movie screen, thanks to the unique color grading approaches.
Discover more about Helle's works: https://hellesandersen.dk/

4. Olivia Rohde
A traveler and artist at heart, Olivia seeks to create a frame meant for interpretation with her photographs.

She has a very unique aesthetic point of view, which shows even through her minimalistic and stylish website.
Olivia likes to add more spontaneousness to her pics and for her customers to get a feeling of a "right" atmosphere without too much posing.

Channeling authenticity through portraits is clearly a distinguishing trait of Olivia's photography style.
Website: https://www.oliviarohde.com/

5. Katrine Gøth
Katrine is a Copenhagen-based photographer who shoots editorial and motion.

Her portraits are a true work of art: details meticulously highlighted, with a tasteful color play and plain authenticity of characters speaking through the photos.
Her website is also a work of art - elegant, just like her photography style.
Discover more here: https://katrinegoeth.com/

6. Charlotte Ea
Charlotte Ea is known for her crisp and fluid visual style in photography. She uses a harmonious color palette, in which the nuances effortlessly complement each other.
Charlotte shoots striking elegant fashion editorials, as well as lifestyle portraits - the latter depicts her delicate taste and subtly shows her love for fashion elements.
Website: https://www.charlotteea.com/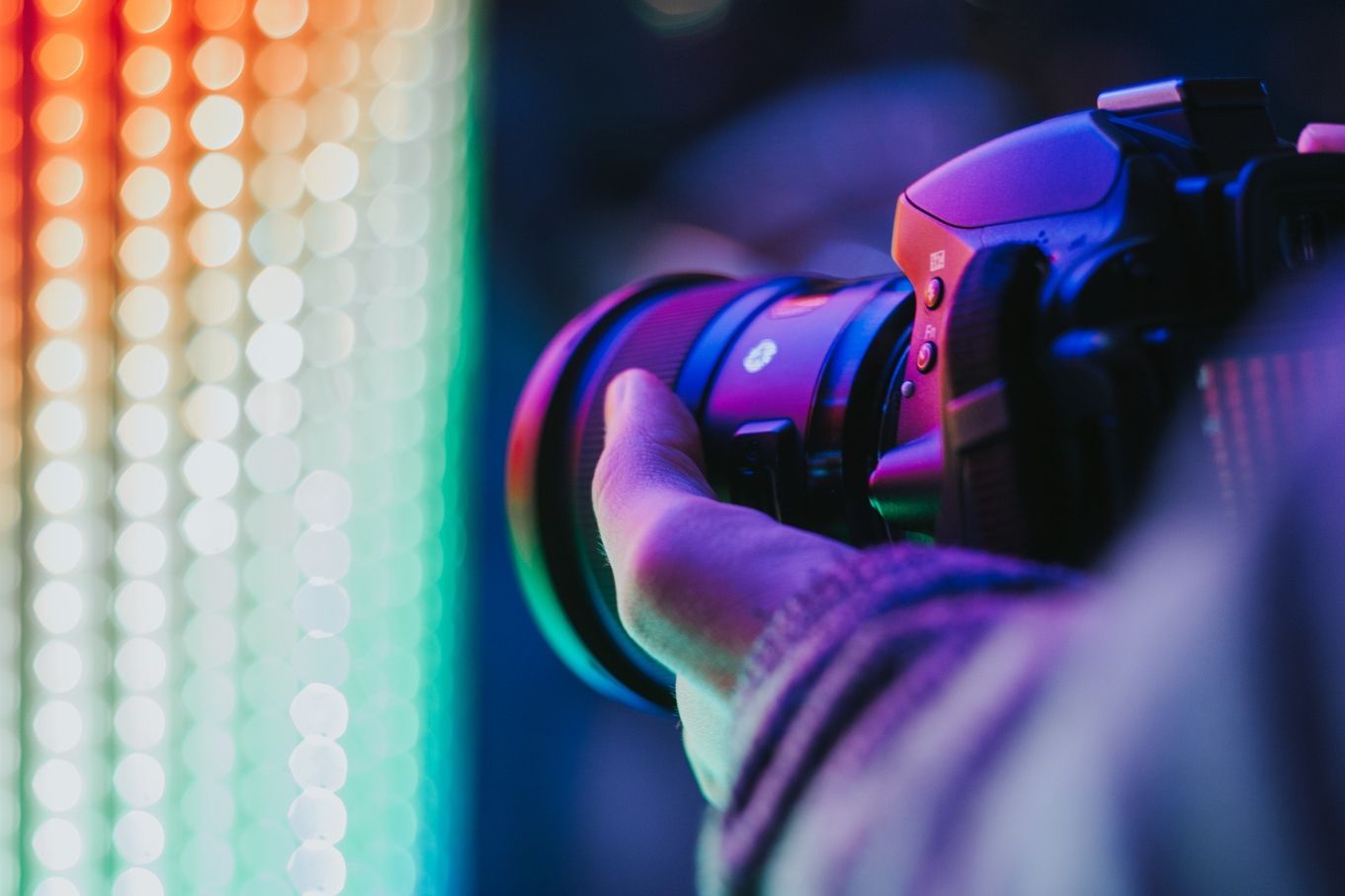 7. Jon Norddahl and Anni Norddahl
Jon and Anni addressed their photography business seriously: both have received several photographic educations and have many years of experience with photography and visual communication.
These two creators always strive for a visual synergy, where expression, composition, light, and colors are the basic elements in a good image.
Jon's expertise covers portraits, lifestyle, advertising, and industrial photography, while Anni also shoots portraits and additionally specializes in branding photography and stop motion.
See their works here: https://www.norddahl.co/

8. Emil Hornstrup Jakobsen
Emil has one rule for his photography work: it has to be fun to be creative. With his stylish but unusual and highly creative portraits, you get a feeling of a time travel straight to the 80s.
Emil's work is a mix of cinematic and artistic aesthetics that make the pictures so captivating.
Website: https://fotoemil.nu/

9. Camilla Hey
Camilla is an experienced photographer with more than 20 years worth of pictures and photo styling. She has a sharp eye and a creative, sensual, and playful approach to the task.
With Camilla, it's not just a regular process of "come and get a pic" - instead, you will feel a genuine interest in yourself as a person. Camilla is curious to know who her customers are and what are their values.

A good portrait, in her opinion, is about authenticity, empathy, and security.
Website: https://camillahey.dk/

10. Martin Villadsen
Martin is a fashion and advertising photographer based in Aarhus. His works creatively balance colors and light, and with his portraits he successfully captures emotions.
Martin's works will fit a wide range of portrait requests - he shoots a great variety of pics, from plain minimalistic portraits to editorial works.
Website: https://www.grimstudie.dk/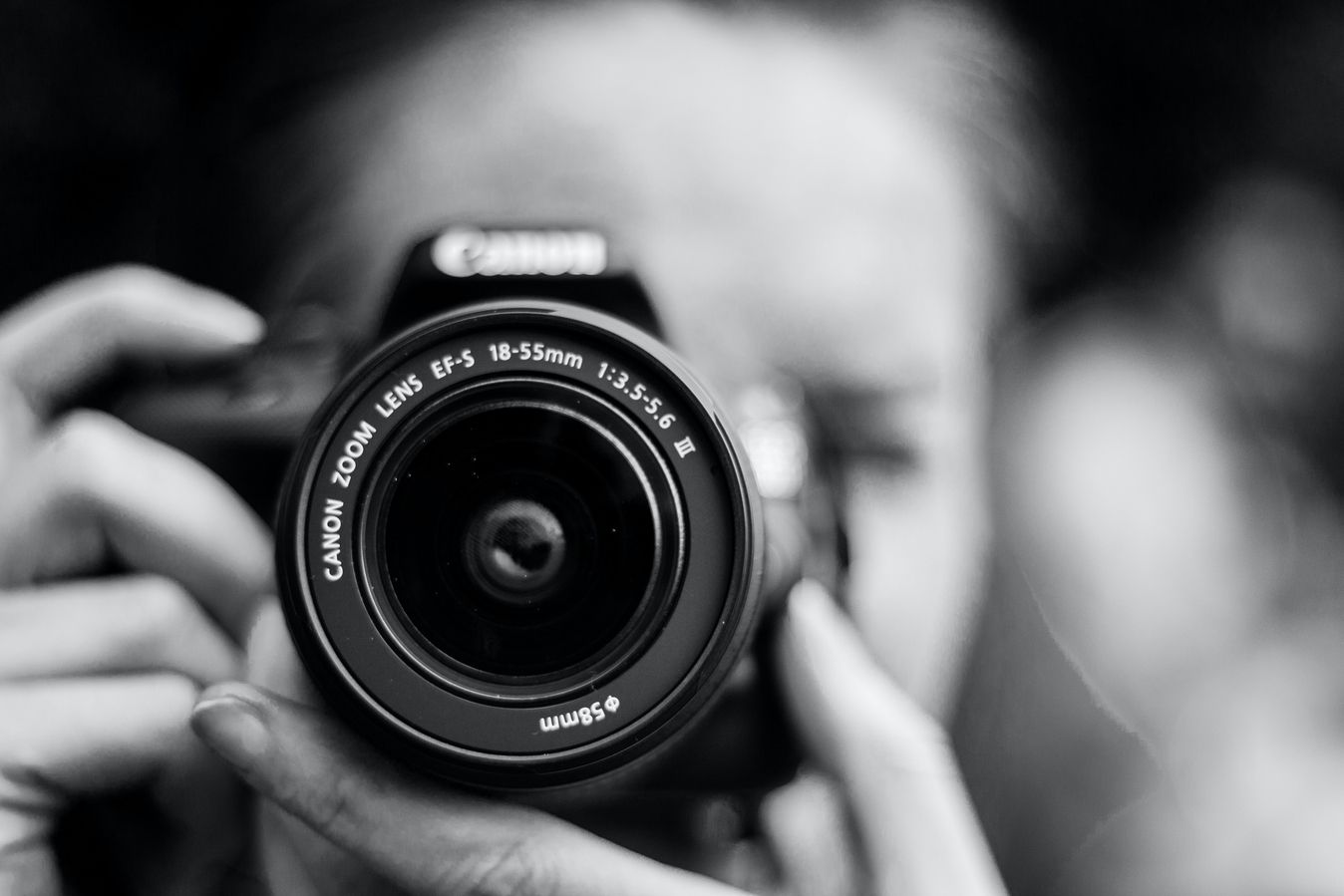 11. Peter Nørby
Peter has been working as a professional photographer since 1995. His main goal - helping companies, organizations, magazines, and foundations in communicating their message through photography.
Peter does various commercial projects including editorial and online content, international magazine collaborations, and memorable portrait sessions.
Discover his works here: http://www.peternorby.dk/

12. Jette Schrum Fotografi
Jette is a unique photographer: not only do you get amazing portraits, but you also receive business & marketing guidance.

As a former web designer and marketing strategist, Jette combined her skills to bring a new-level photography business to the market.
Jette understands the value of the first impression and perception that a portrait photo gives to people in the business world.

You can be sure to have your true self reflected through her authentic portraits, and the unique value of your brand speaking from her brand images.
Website: https://www.jetteschrum.dk/

13. Kirsten Adler
Kirsten works in photography since 2007, and over the years has compiled an impressive portfolio of portraits, reference, and reportage pictures.

She places a big emphasis on a good dialogue through the preparation for the shootings.

Whether it's business or lifestyle portraits you are interested in or a photo and video reportage from an event, Kirsten does her job meticulously and with great passion.
Check out what she does here: https://kirstenadler.dk/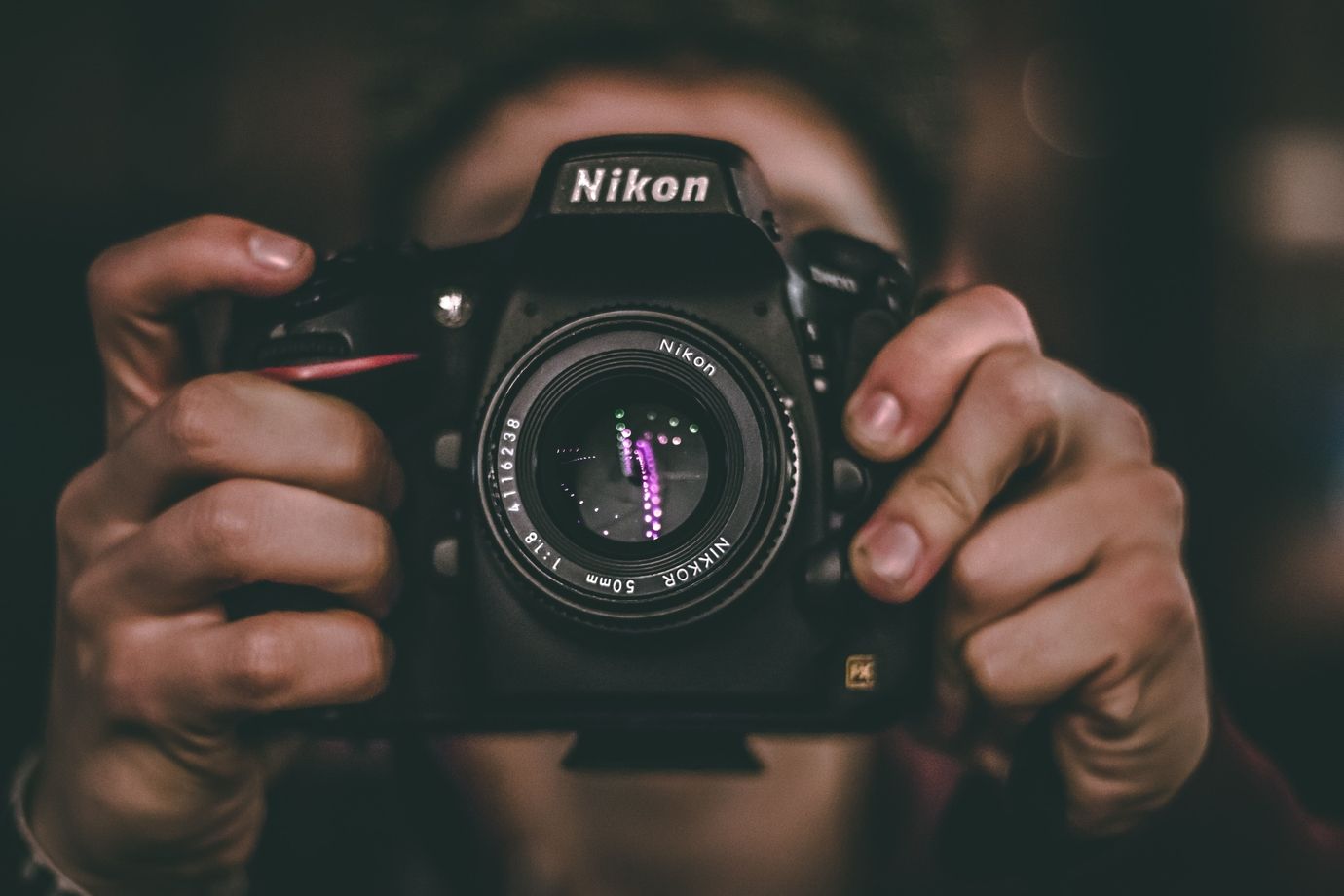 Learn more about portrait photography
Bet you got inspired by looking at all those amazing portfolios! We have to confess - we even followed some of them on Instagram to be in the loop for their next works!
Meanwhile, here's another way to get inspired: discover these 15 famous photographers of all time. Read through to see what influenced their works and how legends feed their genius!
New to photography? Learn the basics with our complete guide on history, legendary photographers, gear, camera settings, and more.

About the instructor
Dan Kennedy
Fashion Photographer
London, United Kingdom
Dan Kennedy is a London-based celebrity and fashion photographer regularly commissioned in the UK and USA to shoot for advertising clients, magazines, and celebrity agents.
Popular listings for rentals