Top 15 Famous Portrait Photographers of All Time
Portrait photography has spawned some of the most iconic pictures in human history. Photographs of Albert Einstein, Winston Churchill and David Bowie comes to mind.
With this article, we want to celebrate some of the best and most famous portrait photographers of all time.
If you want to see more portrait photographers, don't forget to check out our article on Portrait Photographers in London.
1. Lisa Kristine
Lisa Kristine is an American photographer and humanitarian activist. She has worked abroad in a wide variety of countries. Her main foci are human rights and modern slavery.
She has documented modern slavery all over Asia and Africa through her photography. Her specific style is a mix of documentary, portrait and art photography.
It instantly connects you with the subject matter when looking straight into the eyes of a modern slave.
How can you describe your photography style?
Humanitarian Fine Art photography with a mission to inspire unity and justice.
What types of portraits do you enjoy taking the most?
Of indigenous people, from whom I learn so much.
What was the most exciting project you've worked on recently?
I was in Ethiopia working with various tribes which was very moving. Also completed a unique project with the Thalitha Kum Nuns, who work in more than 70 countries around the world on the front lines of human trafficking. Pope Francis launched the exhibtion and it went on the United Nations NY and then to Japan where it was launched by HE Princess Takamado of Japan.
Where do you find inspiration?
From the people I am fortunate enough to photograph.
Where can people get in touch with you?



What do you plan in the near future?
I'm brewing a few exhibitions around the world and also heading to a few places in Asia to make new work.
2. Richard Avedon
Richard Avedon was born in New York City, who started his photography career by photographing his little sister. She eventually struggled with mental health and was diagnosed with schizophrenia.
This influenced his style of capturing the tragic beauty in his work. At the start of his career, he revolutionised fashion photography by letting models show emotions and taking photos outside.
During the 60s, he made studio portraits of the cultural revolutionaries that existed. That included people from the civil rights movements and Vietnam War protestors.
According to the New York Times, "his fashion and portrait photographs helped define America's image of style, beauty and culture for the last half-century".
3. Peter Lindbergh
Peter Lindbergh was born in German-occupied Poland in 1944.
He did both fashion and portrait photography and preferred to take pictures in black and white. As he stated in 2014, "This should be the responsibility of photographers today to free women, and finally everyone, from the terror of youth and perfection."
He is credited for being a significant factor in the modern era of supermodels as we know them today. He did that with his 1990 Vogue cover photo featuring Cindy Crawford, Christy Turlington, Naomi Campbell, Tatjana Patitz and Linda Evangelista.
He has also shot the photographs for the legendary Pirelli Calendar three times during his career.
4. Arnold Newman
Arnold Newman started his university career by studying painting, but he couldn't pay for the last two years of his degree. That made him get into portrait photography, where he, after a few years, started his own studio.
He is known for being the innovator of the style of Environmental portraiture. It is a style of photography that meticulously incorporates the environment to symbolise the life and work of the subject.
An example is his shot of the German industrialist (and former slave owner during World War Two) Alfried Krupp. Here Alfried is posed with the inside of a factory in the background.
He has shot many famous people, such as John F. Kennedy, Harry S. Truman, Marilyn Monroe and Audrey Hepburn.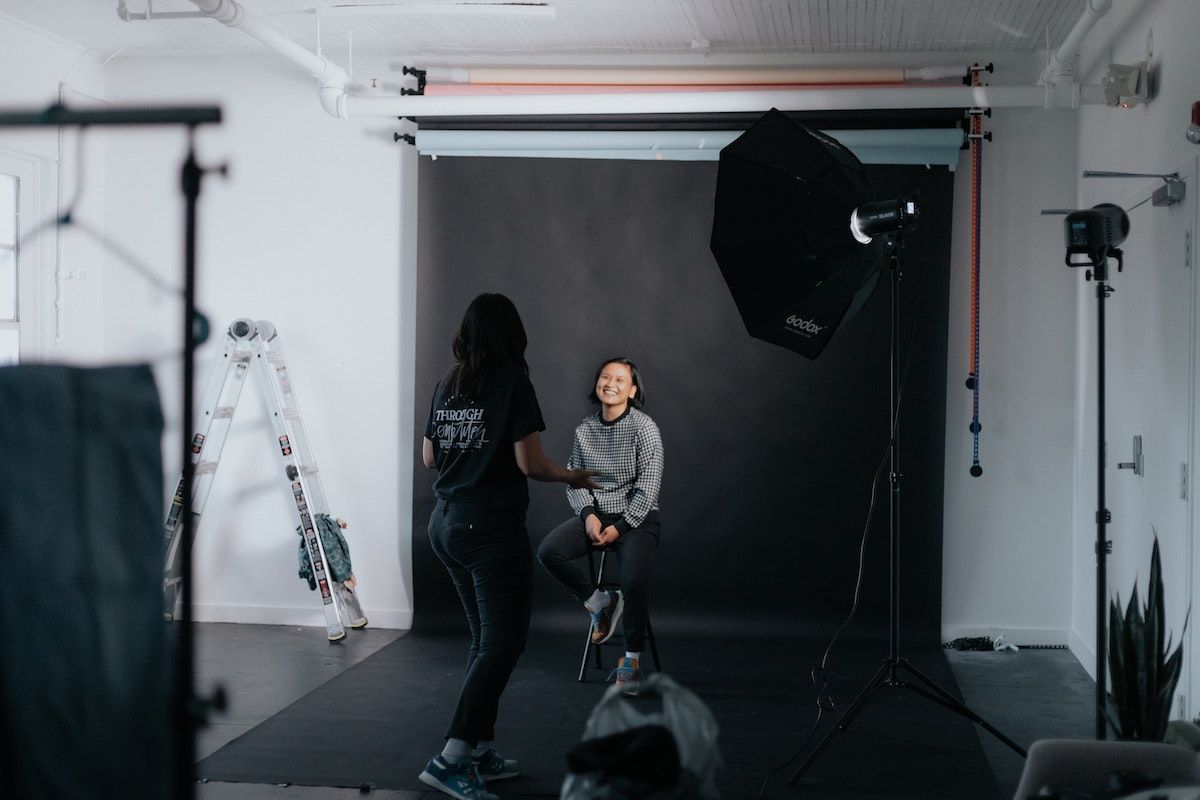 5. Annie Leibovitz
Annie Lebovitz is an American photographer who is also featured on our list of the best famous photographers of all time.
She is famous for having taken the photo of John Lennon and Yoko Ono hours before his death.
She has also taken portraits of people like LeBron James, Queen Elizabeth II and Miley Cyrus.
Another one of her famous photographs features Whoopi Goldberg in a bathtub full of milk.
6. Yousuf Karsh
Yousuf Karsh was a famous portrait photographer from Armenia. After the Armenian genocide, he migrated to Canada.
It was in Canada where he found his passion for photography. He has stated that he photographed "anyone who was anyone".
He took one of the most famous photographs of the 20th century in 1941. In the photo, you see Winston Churchill with his cane, looking into the camera. It is titled The Roaring Lion.
He has taken portrait photographs of many high ranking and famous people like Albert Einstein, Grey Owl, Paul Robeson and Portia White.
He has contributed over 20 pictures to the Life magazine's cover.
7. Martin Schoeller
Martin Schoeller is a German photographer based in New York.
His style is the "hyper-detailed close-up", where he takes extremely close Portraits, where you can only see the face.
He has taken portraits of many celebrities like Taylor Swift, Jack Nicholsen, Brad Pitt and Philip Seymour Hoffman.
You may have seen his portrait of a bloody Christian Bale. It is the cover photo of the American Psycho (2000) movie.
He also did a controversial cover photo of Time Magazine's 21st May 2012 edition. It features a mother breastfeeding her child. However, it's not done in his usual close up format.
8. Greg Gorman
Greg Gorman has photographed many iconic Hollywood celebrities during his career.
He is known for primarily working with black and white pictures. The first taste of his future career came in 1968 when he photographed Jimi Hendrix.
He also took the most iconic Andy Warhol picture featuring Andy in sunglasses and a leather jacket.
How can you describe your photography style?
My style is very simple. Strong highlights and harsh shadows focussing on the use of a single point light source in any cases.
What types of portraits do you enjoy taking the most?
I often hope to capture a more introspective side of the subjects in front of my lens.
What was the most exciting project you've worked on recently?
I recently photographed Elton John's Album Cover for 'The Locked Down Sessions'.
Where do you find inspiration?
My inspiration comes from breaking through the people in front of my lens.
What do you plan in the near future?
I am currently finishing up a body of new work which has nothing to do with shooting people for the very first time. It is dealing with African Tribal Art and will be published next year by Hatje Cantz out of Berlin.
Get in touch with Greg or see more of his work on his website.
9. Irving Penn
Irving Penn was an American fashion and portrait photographer. During World War Two, he volunteered to help in the American Field Service. There he drove an ambulance, and when he had time off, he took photographs of the war.
After he came home, he worked for Vogue as a photographer. He is well known for being one of the innovators of photographing with a simple background.
Most of his portrait photos were taken with a simple white or grey background. He photographed several celebrities and icons, including Pablo Picasso, Georgia O'Keefe, W. H. Auden and Igor Stravinsky.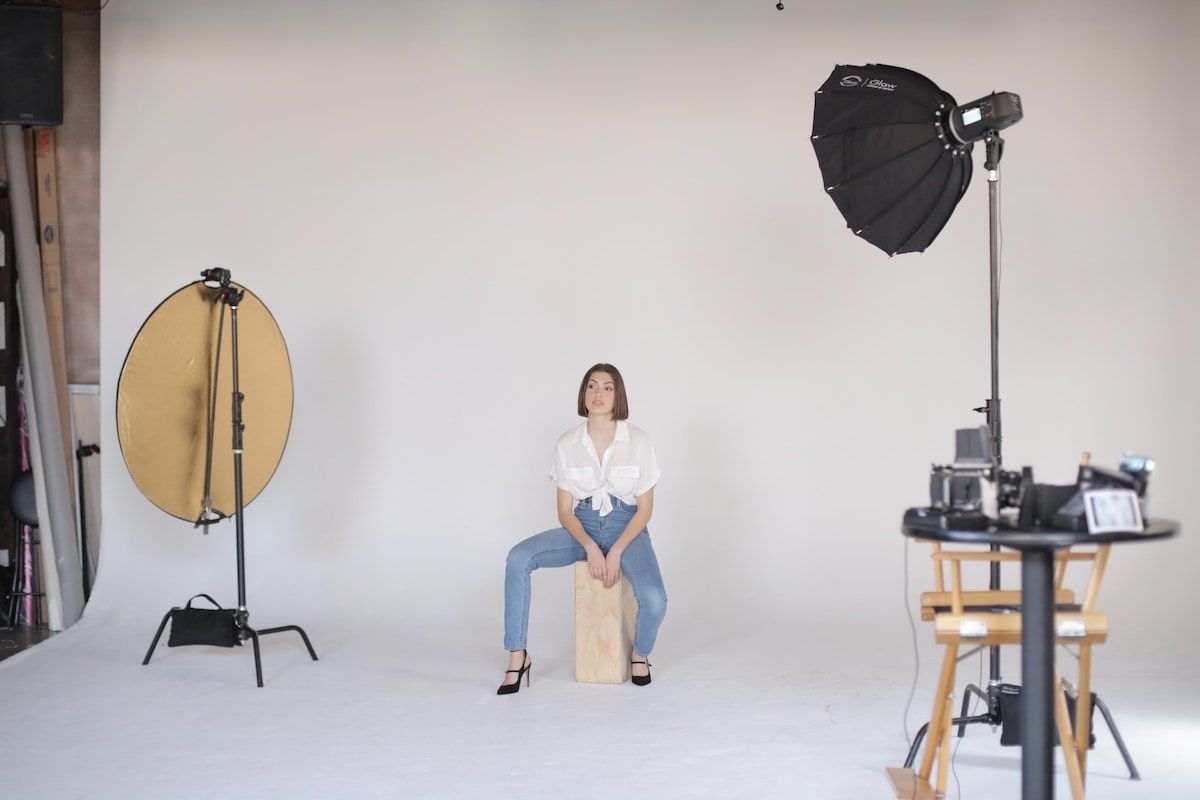 10.  George Hurrell
George Hurrell was an American photographer whose career shined during the 30s and 40s of Hollywood.
He originally started as a painter but later moved into photography after seeing the more steady income opportunities.
During the 1930s and 40s, he photographed some of the most iconic celebrities in Hollywood. Portrait photos were more popular back in analogue time. This is why George is attributed as a significant factor for the Hollywood glamour during his career.
11. Nadav Kander
Nadav Kander is an Israelian photographer based in London.
Nadav has captured some of the most famous people in modern times. The list counts Christopher Lee, Alexander McQueen III, Barack Obama and Martin Scorsese.
His portrait of Donald Trump for the Time Cover in 2016 is one of his most famous photographs. His photographs differ from time to time, but he likes taking pictures in black and white.
12.  Helmut Newton
Helmut Newton was born in Germany but later moved to Australia during World War Two.
He gained a reputation from doing fashion portraits and got a contract to work for Vogue. Here he developed his signature erotic style. He was fascinated with using fetishistic and sadomasochistic subtexts in his photography.
He released photo series such as Big Nudes, Naked and Dressed and Domestic Nudes. He also shot for Playboy magazine several times, shooting models such as Kristine DeBell and Nastassja Kinski.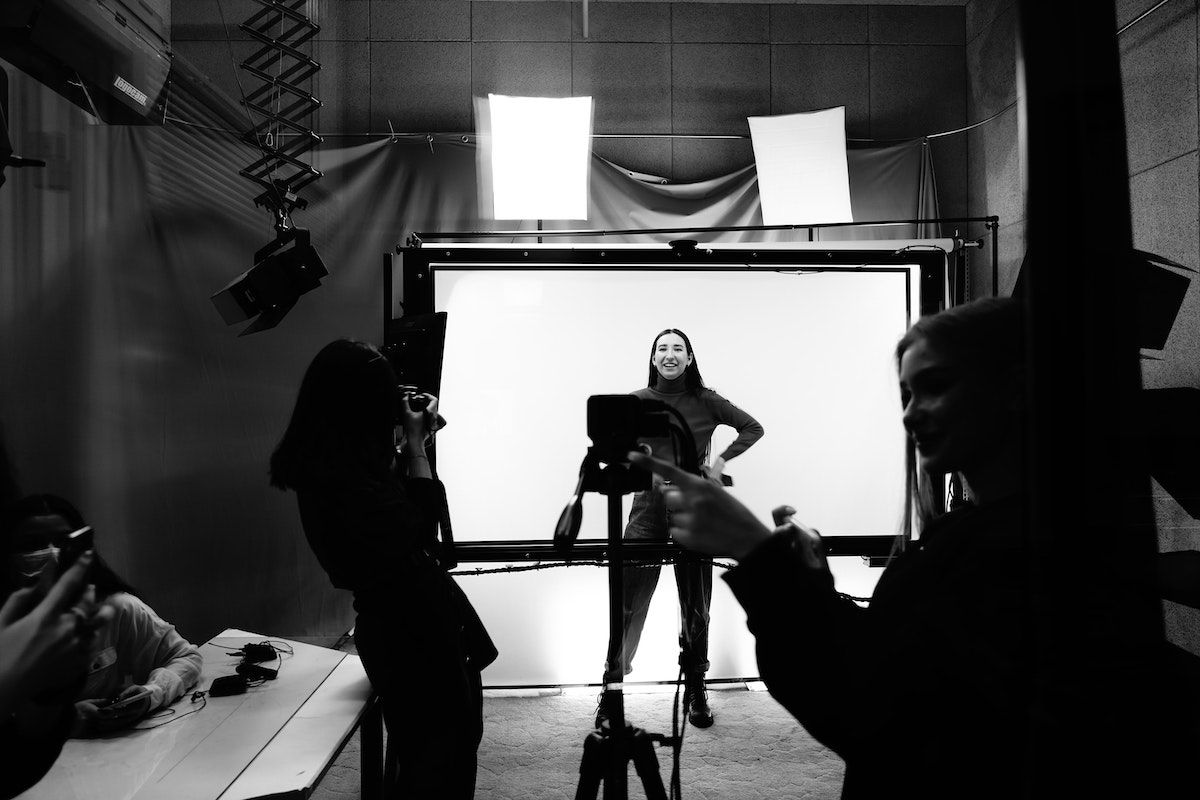 13. Cristina Mittermeier
Cristina Mittermeier is an adventurer, marine biologist and photographer.
She takes a lot of pictures of animals through her job, which is also where she gained a passion for photography.
She has also travelled a lot and taken pictures of different indigenous tribes. She has a passion for conserving wild places around the world.
Whether that be conserving the reefs in Australia or a South American indigenous tribe and its culture.
14.  Eric Lafforgue
Eric Lafforgue is a French photographer who has worked with outlets like National Geographic, Le Monde and Der Spiegel.
He has a humanitarian approach and is most known for his photo series on North Korea. In the span of four years between 2008-2012, he visited the country six times.
His portraits of the people in the closed country have gained a lot of attention. Eric is now banned from entering the country after publishing his photographs.
He has also travelled to countries like Ethiopia, Japan, Kazakhstan and Kyrgyzstan for his work. Here he has documented several different cultures.
15. Brandon Stanton
Brandon Stanton is a modern photographer who gained popularity by uploading his photographs on the internet.
His photoblog Humans of New York has gained a large following and helped him be named in Time Magazine's 30 under 30 People Changing The World list.
The photo blog features portraits of regular people, who each has their own story to tell. Their photos are accompanied by a long read of a conversation about their life.
Closing thoughts:
We have reached the end of the article, and I hope you enjoyed learning about different famous portrait photographers during history.
If you are interested in learning more about photography in general, you can always check out our article on the basics of photography here.
About the instructor
Dan Kennedy
Fashion Photographer
London, United Kingdom
Dan Kennedy is a London-based celebrity and fashion photographer regularly commissioned in the UK and USA to shoot for advertising clients, magazines, and celebrity agents.
Popular listings for rentals