17 Portrait Photographers in London You Should Know in 2022
Humans are wired to observe and evaluate people based on their facial features. While the science behind why we like looking at pretty faces is fascinating, so are the people who dedicate their careers to capturing people at their best.
That's what these talented portrait photographers in London do. Now it's time to give them our attention. Check out these 17 portrait photographers in London you should know in 2022.
1. Sean Tucker
London-based filmmaker, writer and photographer Sean Tucker tells visual stories for individuals and companies across over 20 countries.
Besides portraits, he also shoots urban photography and films. His work is greatly influenced by his style of using light and shadows to create a unique look.
Sean is definitely multi-faceted! He recently published his book The Meaning in the Making about the philosophy of creating, and he has almost half a million followers on his YouTube channel!
Find out more about Sean at:

2. Daniela Nagy
Daniela Nagy specializes in portrait and beauty shoots, but she recently started exploring food and product photography as well.
A portrait session with her is a fun and relaxed experience since she makes sure her clients are always comfortable. And they get to walk away with flattering photos to keep!
While she is based in North-East London, Daniela is happy to travel for shoots. She was also kind enough to answer some questions for us:
What makes your style unique?
"I don't quite got my style yet so I'm very open for new ideas and like to experiment with different things I see or hear about."
What has been your favorite project to work on?
"It might sound cheesy but I love all my projects equally. But if I would have to choose then probably it would be my 'Warrior Queen' project, as I been planning it for a very long time and it was nice to see it come alive."
How did you get started with portrait photography?
"When I was around 12, my parents bought a digital camera, what I was taking with me everywhere I could. I took tons of photos of my friends and I truly loved doing it.  Then around age 17, I got my first DSLR camera and start to plan more specific photo shoots with my friends just to play around with the camera and try to figure it out on my own and slowly I got requests from other friends or from my teachers for projects."
Check out Daniela's Instagram: https://www.instagram.com/daniela.nagy.photo/?hl=en
3. Ehimetalor Unuabona, aka Metty
Ehimetalor Unuabona often goes by Metty. He's a street-style portrait and documentary photographer with strong ties to London.
In his photojournalism, he strives to represent political, social or religious events with no bias – and he takes the same honest approach with his portraitures.
He appreciates natural light and everything that makes people human, like textured skin or wrinkles.
Find Metty's work at:
4. Laura BC
Internationally published creative director and photographer Laura is a true professional – providing high-quality editorials and portraits to all her clients.
She has a background in graphic design, art direction for fashion and even educated herself in the fields of marketing, film and social media management. Laura also answered some questions for us:
What makes your style unique?
"I play with different lighting techniques a lot. I create moodiness on my shots and experiment with creativity through posing, styling, double exposures or/and movement. I love taking creative portraits rather than just a simple headshot. For me is crucial to experiment a lot to take the portrait to another level."
What has been your favourite project to work on?
"To be honest, every time I work with music artists. I love to create press shots according to their personality, their look, their music style, the way they want to be promoted visually out there… As a photographer, put my creative direction side into every photo is a must. I like to create images that impact and represent the artist accurately.
I love working with passionate beings. Artists of any kind. I respect A LOT everyone that is chasing their dreams even when is hard to make it in the field. I think I feel identified with that process and that's why I truly admire it."

How did you get started with portrait photography?
"I started through self-portraiture. I didn't have models to experiment with around my town when I was living in Spain. The "easiest" way for me to learn was by experimenting with myself. Even though it wasn't that easy after all… It was a real mission to get myself in focus, in the frame etc. But regarding lighting, posing and technique, I've learned a lot! And I still do it to keep myself creative. I like to have creative inspiring moments with myself. It's a form of intimacy with my camera."
Laura's conceptual self-portraiture is indeed fascinating! Find it and more on her page:

5. Silvie Taylor
Czech photographer Silvie Taylor is based between London and Prague. Her work is all about celebrating diversity, empowering women and encouraging body positivity!
Silvie is also all about capturing love, familial or romantic alike. She has a passion for sustainability and loves to work with brands that align with the same goals.
Check out Silvie's work: https://www.silvietaylorphotography.com/
6. Susan Porter-Thomas
Susan Porter-Thomas is amongst the best maternity and family portrait photographers in London.
As a dedicated mother of two, Susan believes in keeping a visual record of children's journey to adulthood.
Her timeless and artistic portraits won her the title of Master Photographer in Child Portraiture in 2020.
Find Susan's photos at: https://www.sptphotography.com/
7. Dan Burman
Dan Burman's passion for photography ignited in his childhood, although he pivoted away from nature photos at the young age of 10, and now he's amongst the most unique portrait photographers in London!
Dan holds a Fine Arts degree which influences his work greatly. His travel, documentary, and editorial photos amazed clients across borders.
His client list includes brands and publications like Air BnB, Vice Magazine, American Express, and The Times.
Check out Dan Burman's portfolio:

8. Alexandra Popa
Alexandra Popa is a London-based family and baby photographer, on a mission to capture beautiful memories and all the important "firsts".
Alexandra is patient and cheerful, putting kids at ease. Not to mention that her cake smash photos are possibly the cutest thing ever! We asked her a few questions:
What makes your style unique?
"I have various cute props and accessories for the babies and dresses for moms. I always loved quality products and even if they are more expensive I will use the best for my clients. Also the way I retouch my pictures gives them a little life and color."
What has been your favorite project to work on?
"I think all sessions have their own special beauty and they are unique in their own way, so they are all my favorites."

How did you get started with family photography?

"Photography was always my passion since I was little, though my field of study was landscape architecture. I took a photography course in my mid-20s and there I met a girl who was doing newborn photography. We became good friends and she taught me everything she knew about family and baby photography. From there my journey began, first photographing my friend's children and after having my own first clients."
Get ready for cuteness overload on Alexandra's website: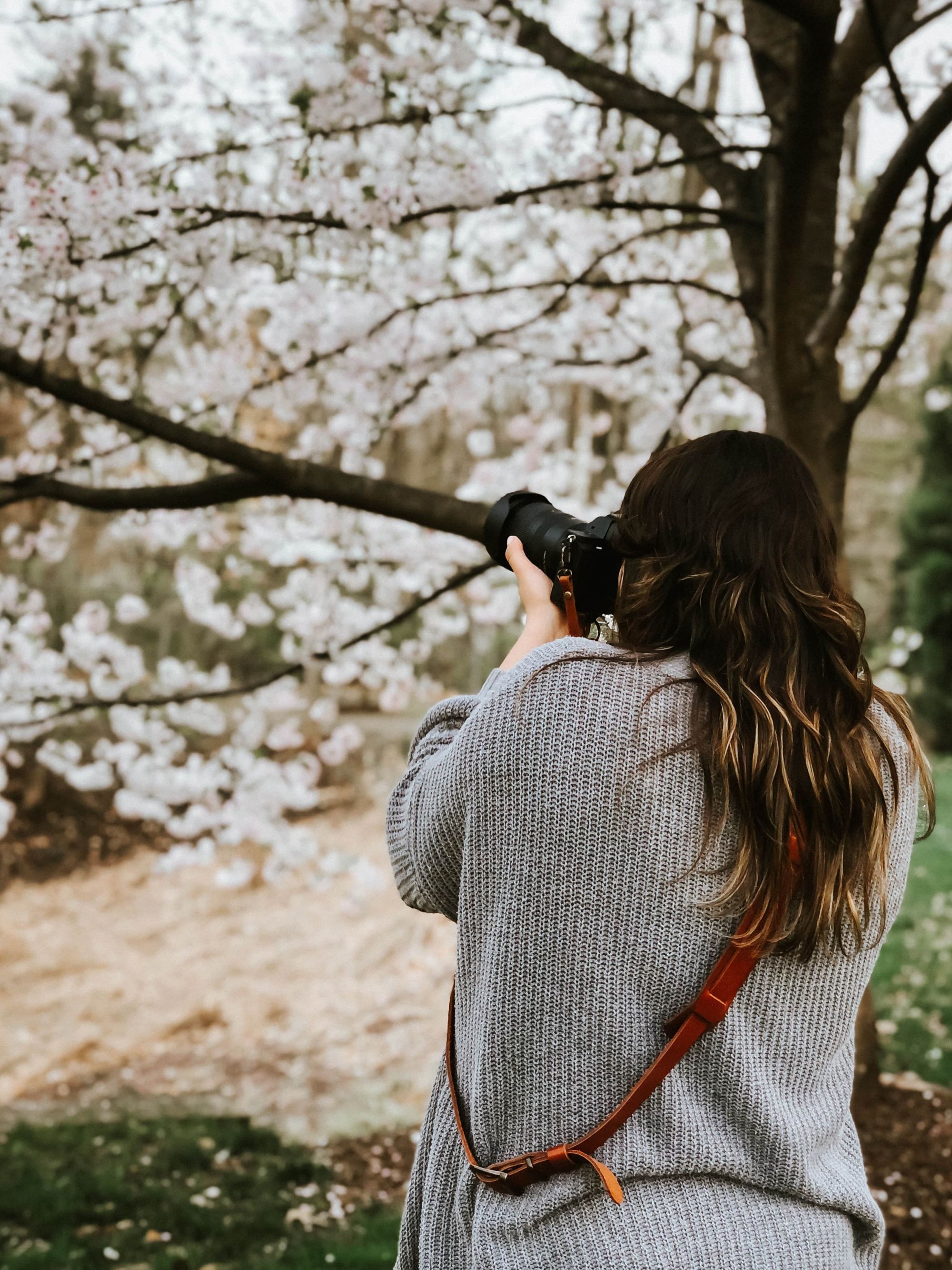 9. Serena Bolton
Serena Bolton is an established professional portrait photographer, with a background in fine art. She specializes in personal brand portraits, portraits of women, families and teens and corporate portraits.
Serena's mission is to tell her client's story through her portraits, making them feel confident and happy in the process. She is known for her intuition and empathy, which enable her put even the most reluctant sitter at ease.
She offers the discerning client not only the finest in portraiture but also unparalleled service in her West London studio and on location in London and beyond. She told us a bit more about herself:
What makes your style unique?
"My personality, which allows me to make an instant connection with people which is the most important thing.  And the way I see light and use it in my composition is my obsession."

What has been your favorite project to work on?
"My Quintessential Woman photoshoots are my favourites. They empower women and celebrate them through photography."

How did you get started with portrait photography?
"By becoming a mum. It made me want to capture every moment of my children's lives which combined with my artistic background became my calling. And my business!"
Serena's portfolio includes commercial work for brands like Cartier and Hermès. Find her images at:
10. Sean Whitty
Russian-trained Sean Whitty covers advertising campaigns and beauty shoots, besides being one of London's finest portrait photographers.
Sean works closely with all his clients to turn their concepts and vision into creative masterpieces!
Besides photography, Sean enjoys DIY and classical music. Find out more about him at:
11. Phoebe Jordan Cowley
London-based Phoebe Jordan Cowley comes from an artistic background, and her obsession with photography began at an early age.
Phoebe believes in telling stories with her pictures, and her honest, yet fashionable style radiates from all her portraits.
Find Phoebe's portfolio at:
12. Adam Titchener
Adam Titchener editorial and commercial portrait photographer has worked with brands like Abercrombie & Fitch and Helly Hansen.
Adam likes to experiment with black and white images, and his photos are truly fashionable and modern.
Find Adam's website at:
13. Matt Marsh
Matt Marsh specializes in the bodybuilding and fitness industry, and his client portraits simply radiate power. Combining his experience and contemporary style, Matt is here to represent athletic pros to help them achieve success.
He arranges group shoots to provide cost-effective pictures for bodybuilders' and fitness models' portfolios. He's always open to new ideas to help his clients succeed.
Matt shoots in his studio, at the gym or on location. Explore his portfolio:
14. ADXN
ADXN, or Adon is a beauty, fashion and lifestyle photographer based in London.
Adon takes beautiful and fashionable portraits that are full of emotion. He's motivated by the inner rewards of creativity and immersion – a true artist at heart!
What makes your style unique?
I'd say it would be love for dramatic lighting and warm colours. I'm a huge fan of cinema and try to encorpotate a lot of contrast and shadows into my work. I prefer my white balance and colour grading to be more on the warm side, as cooler lighting doesn't resonate with me as much.
What has been your favorite project to work on?
So far, backstage portraits during London fashion week. It's kind of chaotic and extremely fast paced. There's something about creating art in that combo that I love!

How did you get started with portrait photography?
I've always been attracted to visual art from as long as I can remember. Re-winding scenes in movies was a favourite passtime as a kid. I'm also a huge nerd, so I think it was inevitable that I picked up a camera. Photography fuses tech with visual art. Two of my favourites things!
Find Adxn's portfolio at:
15. Clare Lewington
Portraits, interiors and food are all fair game for Clare Lewington. As a self-proclaimed observer, Clare is always on the lookout for unique moments to capture.
Clare loves exploring new places and uncovering the story within. Her passion for the craft is clear to see in her captivating images!
You can check out Clare's website at:

16. Bruce Mazibuko
Bruce Mazibuko is a South African photographer now based in London.
His portraits utilize natural light beautifully, and the simple settings he chooses provide the perfect contrast to make his client appear real and interesting.
Find Bruce's Instagram at: https://www.instagram.com/bruce_mazi/
17. Joel Rodriguez
Venezuelan-born Joel Rodriguez felt connected to photography at a young age. His portfolio is full of cinematic, dark, and colorful images with meaning.
Joel's craft and connection to art put him on the radar of clients like Alexander McQueen and Marquess London.
Find Joel's work at his website at:
Closing thoughts
Whether you're looking to have beautiful portraits taken, or to enter the circle of these upcoming and established portrait photographers in London, I hope you found what you were looking for.
Are you just getting started on your photography journey? Find the best camera for beginners here, or consider to hire or subscribe to one.
Did we miss any awesome portrait photographers in London? Let us know!
What is the price for a portrait photographer in London?
It typically varies between £50 to £500 depending on the package and photographer.
Who are the best portrait photographers in London?
The best portrait photographers in London are:
Sean Tucker
Daniela Nagy
Metty
Laura BC
Silvie Taylor
Susan Porter-Thomas
Dan Burman
Alexandra Popa
Serena Bolton
Sean Whitty
Phoebe Jordan Cowley
Adam Titchener
Matt Marsh
ADXN
Clare Lewington
Bruce Mazibuko
Joel Rodriguez