How to Live Stream? Ultimate Guide for Beginners for Going Live
Rent film gear from local filmmakers.
Rent film gear from local filmmakers.
Live streaming is an ever-growing discipline that's becoming more and more popular. Live streaming allows every business and person to broadcast what they find interesting.
But figuring out how to live stream can be difficult. But fear not because we made a live streaming guide just for you!
Do you want to know how to make your stream look good? Consider learning about composition and framing. You can learn all of that and more in our article on the basics of filmmaking.
How to set up a live stream in 5 simple steps
It can be a jungle trying to figure out how to live stream. But it doesn't have to be! We have 5 simple steps you can follow to start streaming now!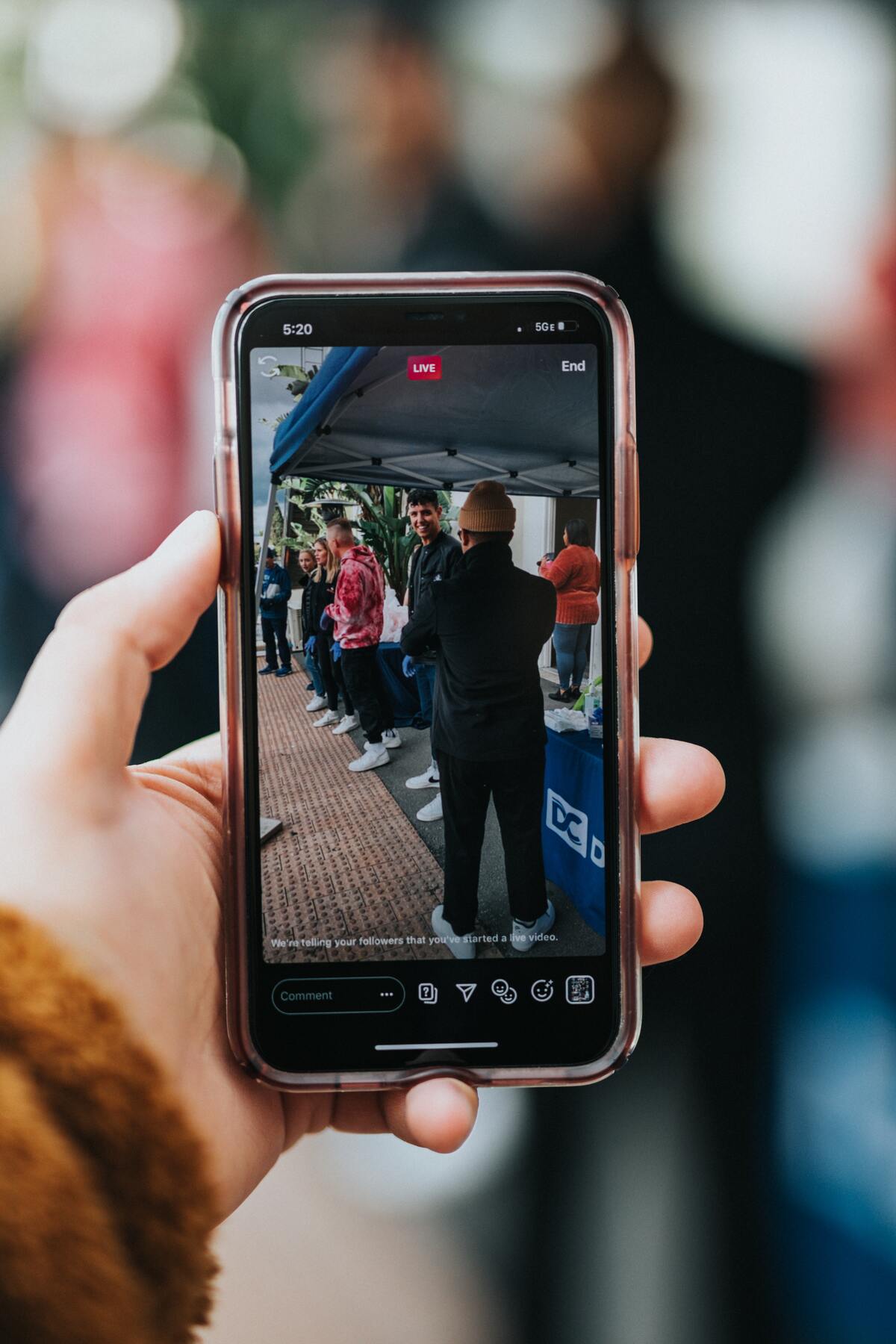 1. Find the right platform
First of all, you want to find the right platform for you to stream on. This depends on what you want to do.
If you're looking to do a live Q&A with your followers, Instagram Live is for you.
If you want to stream yourself playing video games or sitting in a hot tub doing nothing, Twitch is the place!
2. Invest in the right gear
If you're serious about your live streaming, you should invest in the right gear. Your smartphone might be sufficient for the occasional Instagram Live, but even that you could improve with some good equipment.
Having a great microphone, camera, and lighting equipment is essential for your viewers' experience. No one wants to listen to muffled sound and look at a dark, grainy stream.
3. Find a video encoder
Whether it's done through software or hardware, a video encoder is needed to actually broadcast your stream. That's if you're doing it through your computer. If you're an aspiring smartphone streamer, you can disregard this step.
Essentially a video encoder is a software/hardware that allows you to broadcast your footage to a streaming platform. If you're looking for software, a great option is OBS. It is free to use and easy to set up. If you're looking for a hardware option, it could be something like the Webcaster X2.
4. Get a proper internet connection
Make sure that your internet connection is great before you even consider streaming. If you're still rocking a 10 Mbit, it's probably time to upgrade.
Having a reliable and fast internet connection is what makes your stream go smoothly. If it's constantly stuttering or buffering, you'll have no audience.
Just think about it, what's the point of having an excellent live streaming setup if your internet can't handle streaming in the first place.
5. Stream your content
The last step is pretty simple, just stream your content! You've got everything set up, and now it's showtime!
A great idea to grow your audience is to have a schedule. That way, people know when you're going to stream.
You should also take feedback from your audience and try to integrate them into your streams. If not, then what's the point of live streaming anyways? Streaming platforms have become so advanced now most have pretty good options for interaction with the audience.
But while your audience is growing, don't forget to stay true to yourself and, in the end, only do things you want to do. Or else you're going to lose the interest and motivation for doing it.
Essential equipment when doing a live stream
If you're serious about live streaming, you should be serious about your equipment.
We will go through some of the essential equipment for live streaming.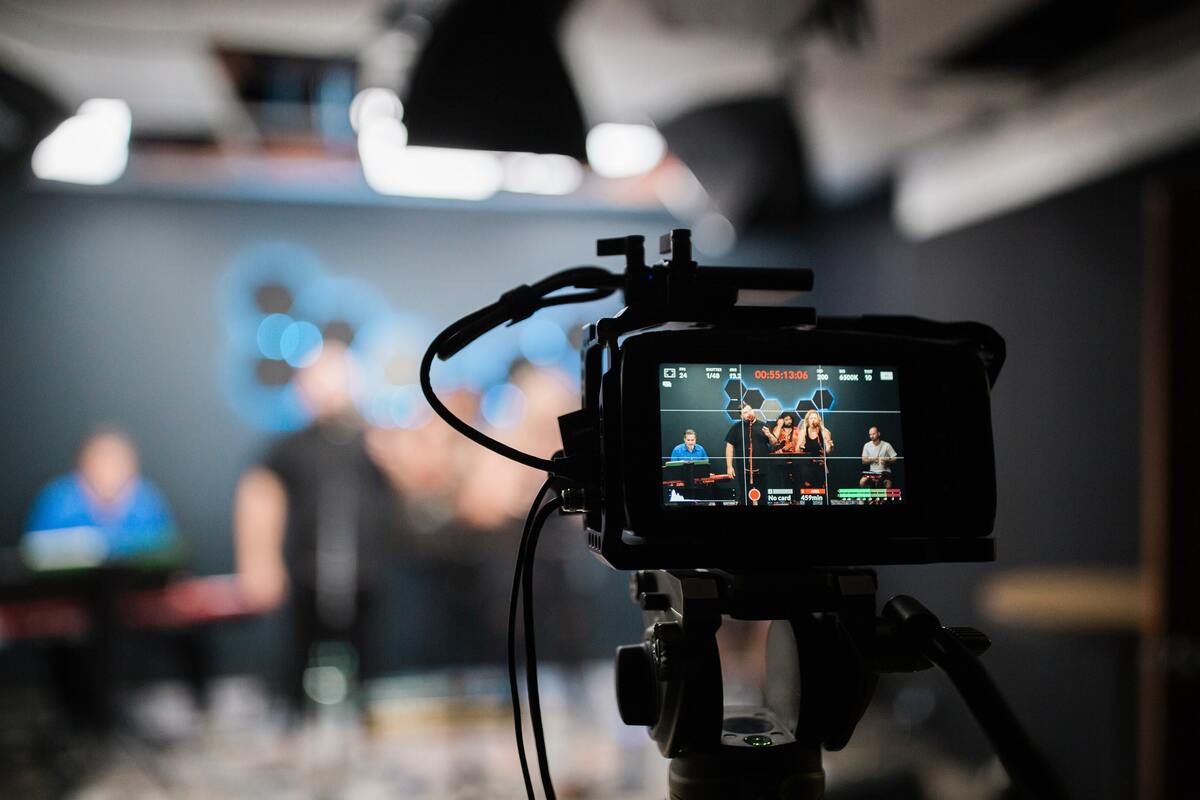 Video and audio sources
Your video source could come from your smartphone, a camera, webcam, or even your screen.
If you're mainly streaming casually to your followers, then a smartphone is an alright option. If you want a more professional option, you should probably invest in a webcam or a digital camera with the ability to stream.
If you're planning to live stream events, you should probably consider having multiple video sources to make it more entertaining for your audience.
Your video source could also be your screen, which would usually be the case if you're planning to live stream your gaming content. If that's the case, consider having a webcam still. People like to see the reactions of the person behind the game!
Having a tripod or a stabilizer for your camera/phone is also recommended. People don't want too much happening on the screen at once, so make sure that your picture is crystal clear and steady as a rock.
In terms of audio equipment, you should invest in a good microphone. No one wants to hear muffled audio. That also goes for your smartphone stream. There are plenty of good options for smartphones.
If you are multiple people streaming a podcast or a panel, be sure to have a microphone for each participant.
If you're streaming from a desk, consider getting a shock mount as well for your microphone, so it doesn't pick up all the different noises around you.
Lighting
Lighting is also vital for your live streams. Because the internet is being streamed live, it usually suffers some drop in quality compared to when you're watching a video on Facebook or YouTube.
That means it's probably hard enough to see you in the first place, so don't make it harder by streaming dark footage. Your audience wants to see you (or whatever you're streaming).
A good option for this could be sitting in a room with loads of natural lights, buying a lamp and directing it at you, or getting equipment like a ring light.
The ring light is specifically great for your smartphone streams. Consider reading our article on Best Ring Lights or our recommendations.
Video Encoder
A video encoder is essential because it's the only way to get your stream out (if you're on a computer). There are two types of encoders, hardware, and a software encoder.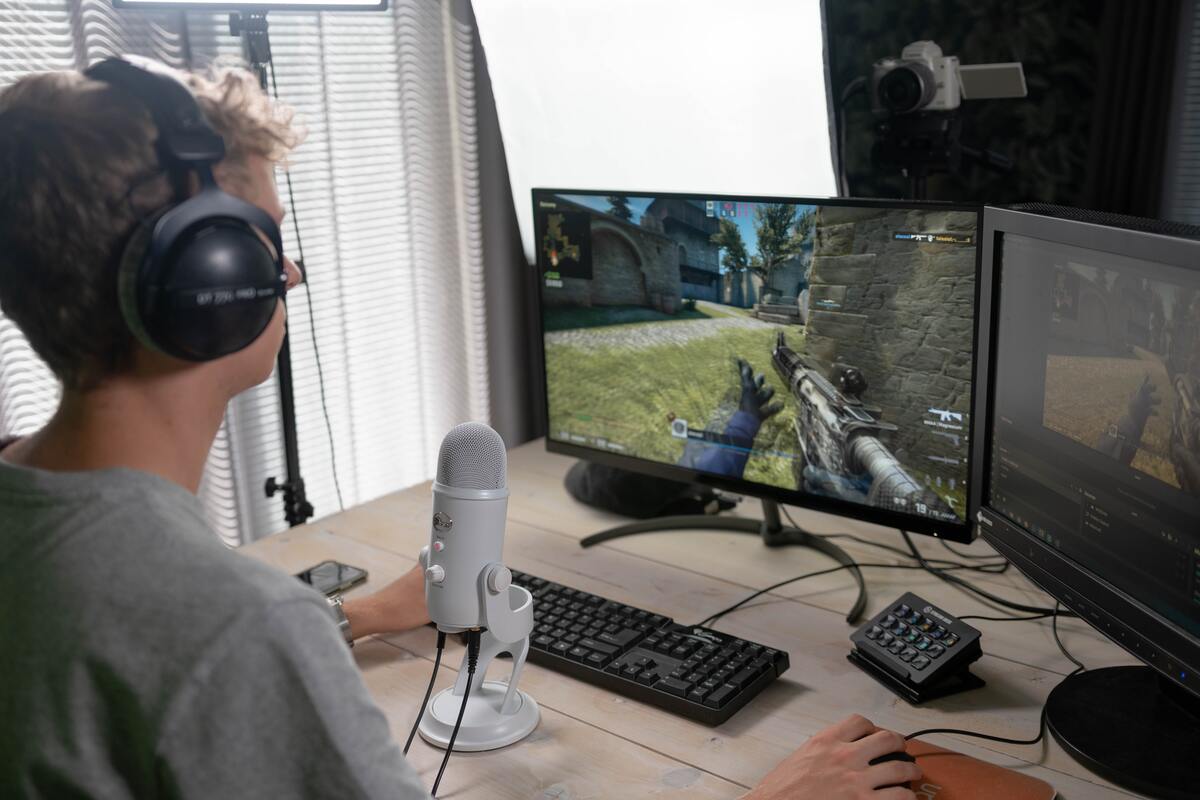 Hardware encoders
Hardware encoders are pieces of equipment that are made specifically for streaming. A hardware encoder is usually used if you're trying to live stream from a digital camera. That's because they typically don't have a built-in option for streaming.
You just plug your camera into the hardware encoder and configure it with your streaming platform.
A hardware encoder is great for relieving your computer of the processing power required to stream and is specifically useful if you have multiple outputs set up with several microphones and cameras.
Software encoders
A software encoder is an application for your computer that allows you to stream your footage to a streaming platform.
It requires a capable CPU that can handle several things at once. You typically go for a software encoder if you're interested in broadcasting footage directly from your computer. That's why it is usually used by gamers and online personalities.
Streaming destination
When deciding where to stream, think about what your content is and what the audience is.
It is vital for so many reasons, as it makes sure that you're actually broadcasting it to people who potentially care about your content.
If you're an influencer or otherwise have a big following and want to do a Q&A, you should probably use Instagram Live.
If you're live streaming from a film festival, consider using Vimeo. We will go through all of the options below.
Which live streaming platform to choose
There's no live streaming guide without a platform review.
Choosing the right platform for your content is essential. We're gonna go through some of the most popular platforms and why you should pick them.
Vimeo
Vimeo is a platform aimed at businesses and professionals. It has great functionality with loads of different options and settings. It allows you to monetize your content and live stream at high quality.
You should consider using Vimeo if you're live streaming an event, whether it's virtual or happening in real life. Vimeo's built-in streaming options are great for handling a setup with multiple audio/video outputs.
Twitch
Twitch is the king of streaming platforms and has been for some time. Twitch is for streaming what YouTube is for online video content.
Twitch was mainly used for gaming but has grown into being a platform for chatting with your audience, cooking, IRL travel streams, and so much more.
If you're an aspiring content creator looking to start on a new platform, Twitch is definitely a great place to start. Just try to research how popular the categories you're trying to stream are. That's a way to see if anyone is interested in watching your content.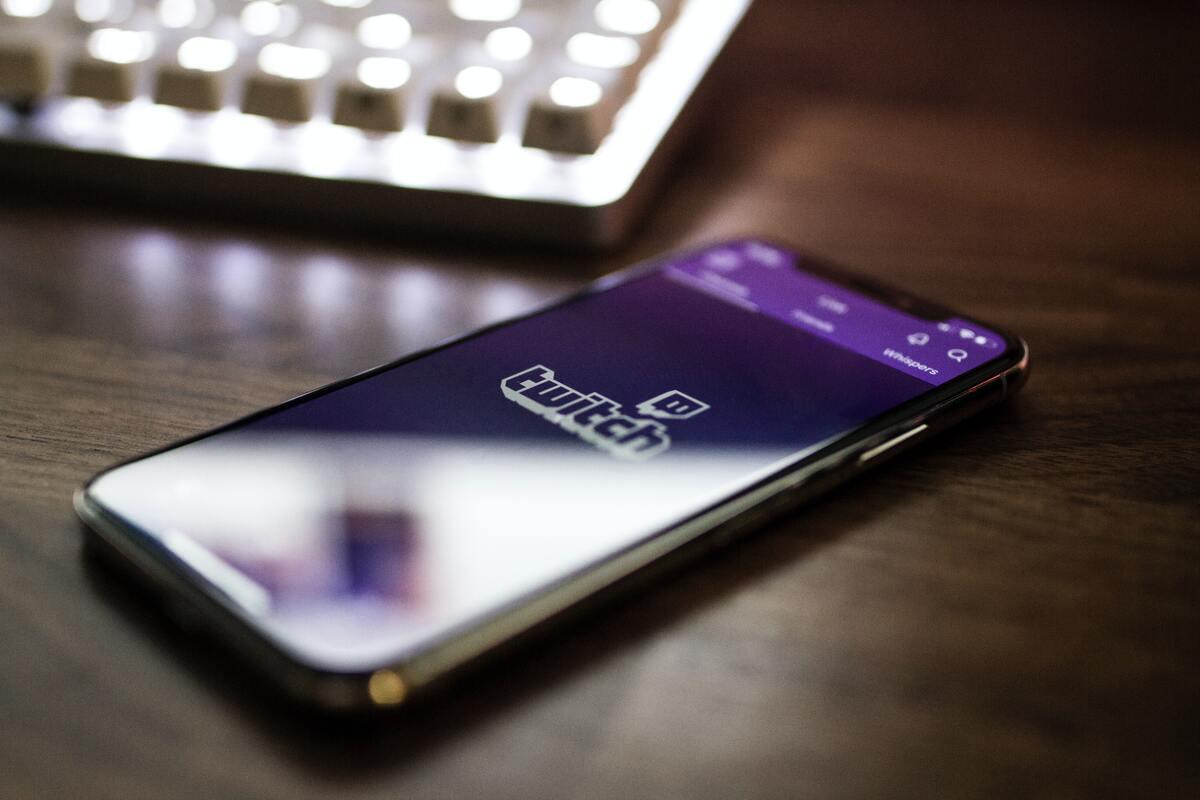 LinkedIn Live
LinkedIn Live is a great option for businesses and professionals to live stream to a professional audience. It can be useful as employer branding to show your company to potential new employees.
You can also use it to spark debate among the professional community about topics you're interested in learning more about. You can also use it to show your audience a presentation of a subject you find interesting.
Instagram Live
Instagram Live is typically a platform used for spontaneous live streams. Many influencers use it to do a quick check-in with their audience or a live FAQ.
It doesn't have many functions, but it is probably the best platform for smartphone users alongside TikTok. Businesses can also use it to run Q&As or competitions for their customers.
Facebook Live
Facebook Live is typically used by businesses or people with a following on the platform. Facebook Live has some great functions, and if you have an audience on there, it can definitely be a great choice.
Facebook Live also allows for easy playback of your video. This is useful if you want your stream to be available for your audience as regular content.
It can also be used for live streaming in groups, for your friends, and even gaming.
Branded
If you already own a website with the capabilities of hosting a live stream, and your live stream is made for your specific audience, you can always do it on your own branded website.
This works best if you have your own audience that knows your website. And you have the capabilities to promote your live stream(s).
TikTok
Going live on TikTok is similar to Instagram but a better option if most of your followers are on TikTok.
If you want to learn more, we wrote an article explaining live streaming on TikTok.
YouTube Live
YouTube is the jack of all trades, master of none platform for streaming. It's used for many different things such as live streaming events, conferences, speeches, and gaming.
YouTube has invested a lot in different streamers from Twitch, and they want to grow their gaming audience. While Twitch is still the most popular in this regard, it could be viable to go with YouTube if your audience is mainly on YouTube in the first place.
And that goes for any type of content creator. If your audience is already on YouTube, consider streaming from there as well. It saves you a lot of hassle trying to grow two different audiences on different platforms.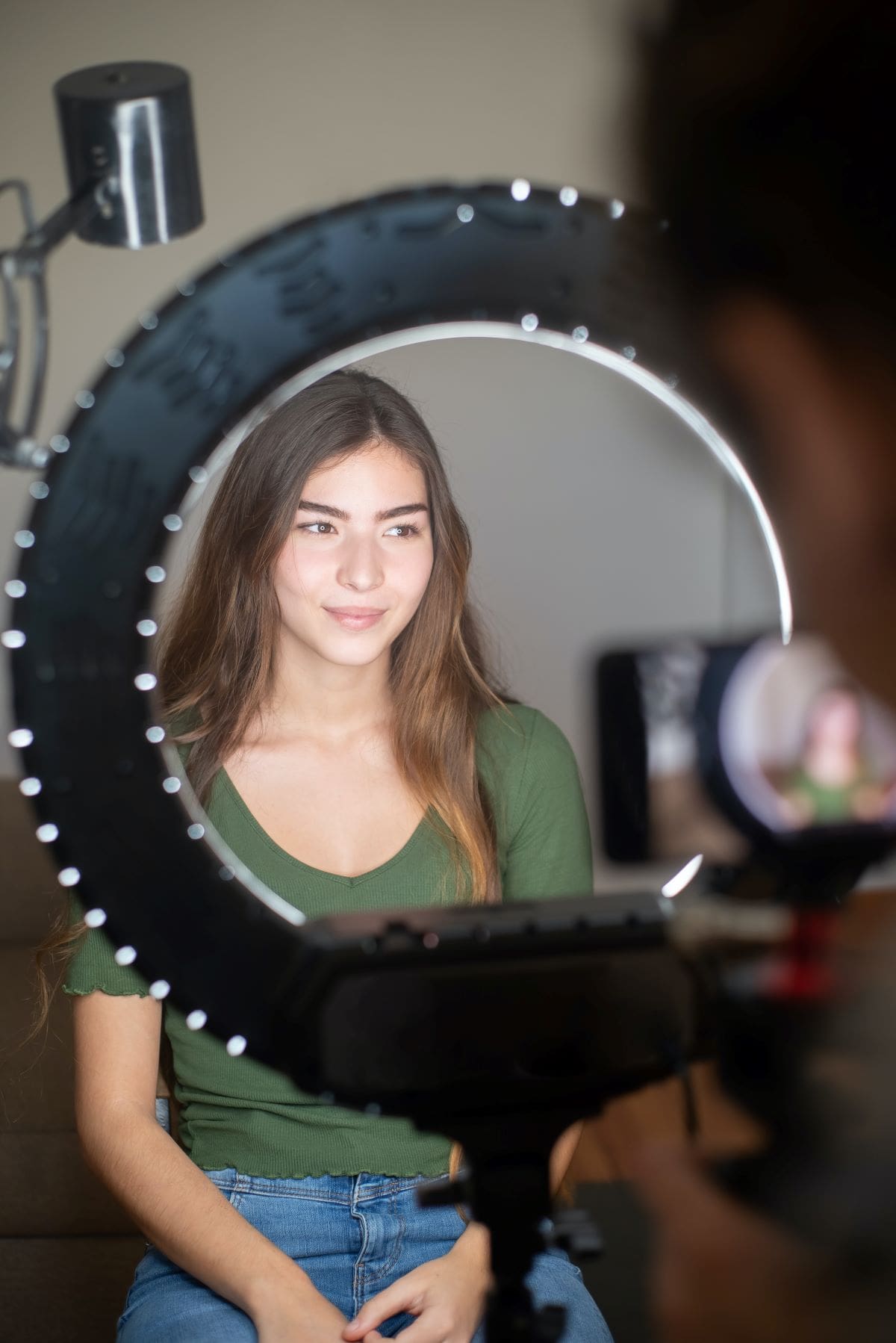 Why live streaming is the new black
I hope this article helped you understand just how to live stream. Hopefully, you're ready to tap into this market in no time.
If you want to learn more about live streaming and why it's popular, read our article on why live streaming is the new black.
What is the best way to live stream?
The best way is to find the right platform, get the right equipment, get a video encoder and a good internet connection.
Can I live stream for free?
Yes, there are plenty of options to live stream for free such as Twitch, Instagram, TikTok, and Facebook.
How to live stream on YouTube?
1. Go to YouTube
2. Press on the camcorder icon
3. Press Go Live
4. Set up your stream settings
5. You're live
How to live stream on Twitch?
1. Download the Twitch app
2. Press on your profile button in the upper left-hand corner
3. Press Go Live
4. Set up your stream settings
5. You're live.
Popular listings for rentals