16 Female Filmmakers in New York That You Must See in 2023
Whether you are male or female, it doesn't matter here. A great director is simply a great director.
But, we know that it's not that simple. And sometimes, what you need is a list of fantastic, ass-kicking, and genre-defining women filmmakers.
If you are interested to see more passionate and stunning filmmakers from around the globe, read about the female London filmmakers or Danish female filmmakers.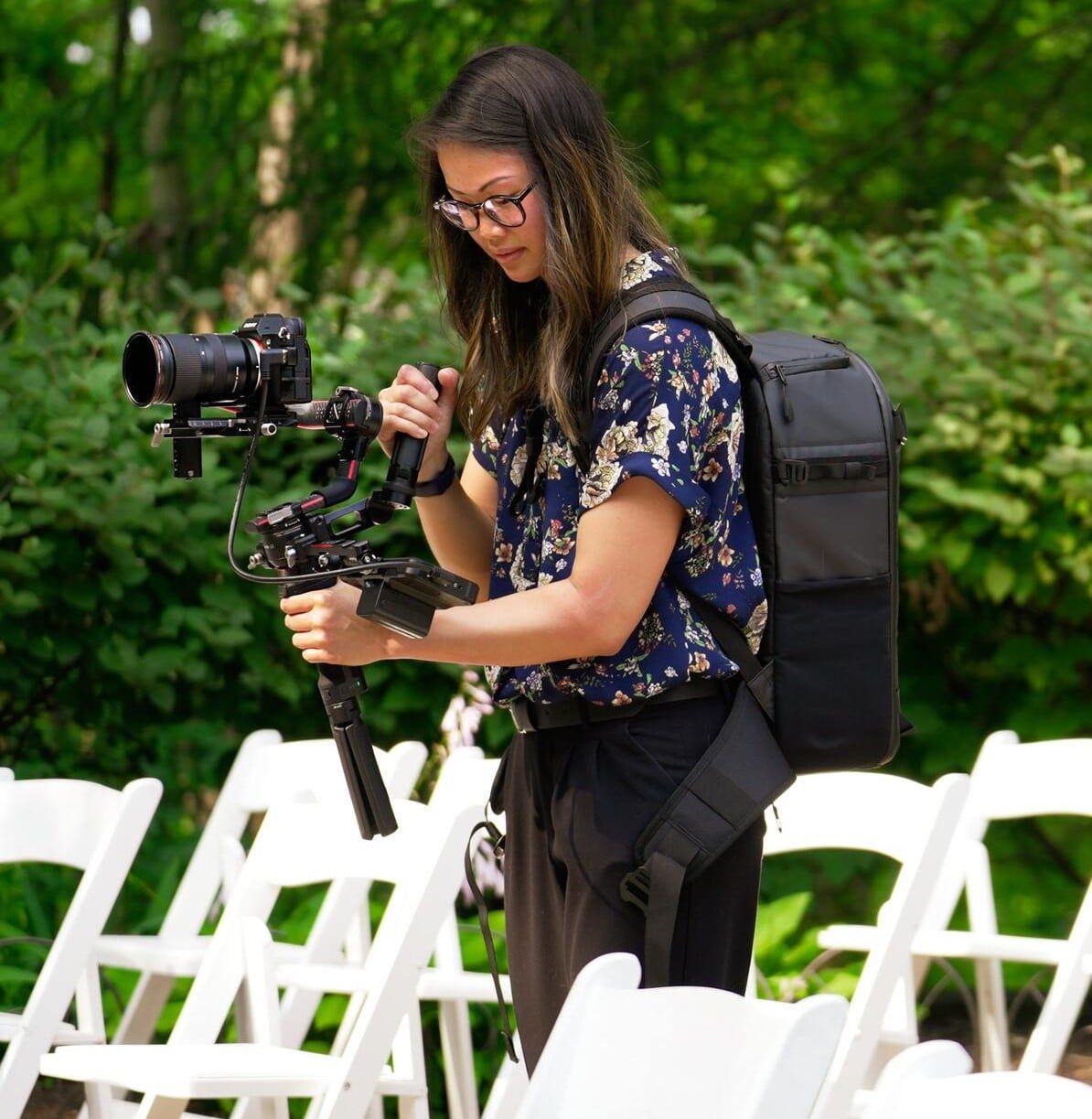 1. Chloe Zhao
Chloe Zhao is a Chinese filmmaker who has gained recognition as a rising talent in the film industry.
Chloe was born in Beijing, China. Her father is a steel company manager, and her mother is a hospital worker. At 14, she moved to the UK for boarding school. Chloe Zhao's filmmaking career only started in graduate school in New York City.
Her 2020 movie Nomadland won the Golden Lion award at Venice Film Festival, and many others.
Zhao is historically the second woman to win Oscar for the Best Director at the Academy Awards. Her latest movie is well known, it's the Marvels' Eternals.
Her movies are frequently focused on the "outsiders". Chloe Zhao has often felt like an outsider herself, and she transforms these feelings beautifully in her movies. Currently, she lives in Ojai, California with three chickens, two dogs, and her partner.
2. Nora Ephron
Secret to life, marry an Italian. (Nora Ephron)
Nora Ephron was a US filmmaker, writer, and journalist. She is well-known for her romantic comedy hits like Sleepless in Seattle and When Harry Met Sally.
Her later movies include You've Got Mail, Julie & Julia, and Bewitched.
She was born as the eldest of four sisters. Since their parents were Hollywood screenwriters, becoming a writer wasn't a coincidence for Nora Ephron.
She was an intern for president John F. Kennedy in 1961, and after graduating college, she moved to New York to become a journalist. Ms. Ephron is also famous for her sense of humor, honesty, and wittiness in her writing.
You can access her Instagram here.
3. Emerald Fennell
Emerald Fennel is an English filmmaker, writer, and actress.
She gained popularity by starring in drama movies like Anna Karenina, The Danish Girl. In the TV series The Crown, she played Duchess of Cornwall Camilla.
Emerald Fennel has won 2 Oscars for the Best Original Screenplay, and the Best Motion Picture of the Year. Both of these awards are for the same movie Promising Young Woman.
She is also the showrunner for the BBC TV show - Killing Eve (2019), as well as a director and writer for the short film Careful How You Go (2018)
4. Nancy Meyers
Nancy Meyers is an American writer, director, and producer. She is best known for her romantic comedies What Women Want, It's Complicated, Father of the Bride, and Something's Gotta Give.
She grew up in Philadelphia, studying journalism. After graduating, she moved to Los Angeles to work as a production assistant on the show The Price is Right.
Meyers formed her own production company in the 2000s, called the Waverly Films. In most of her movies, she serves as a director, writer, and producer all in one person.
One of her famous later movies, The Intern, stars Anne Hathaway as a fashion business CEO and Robert De Niro as the intern.
If you'd like to see more of her, here is her Instagram.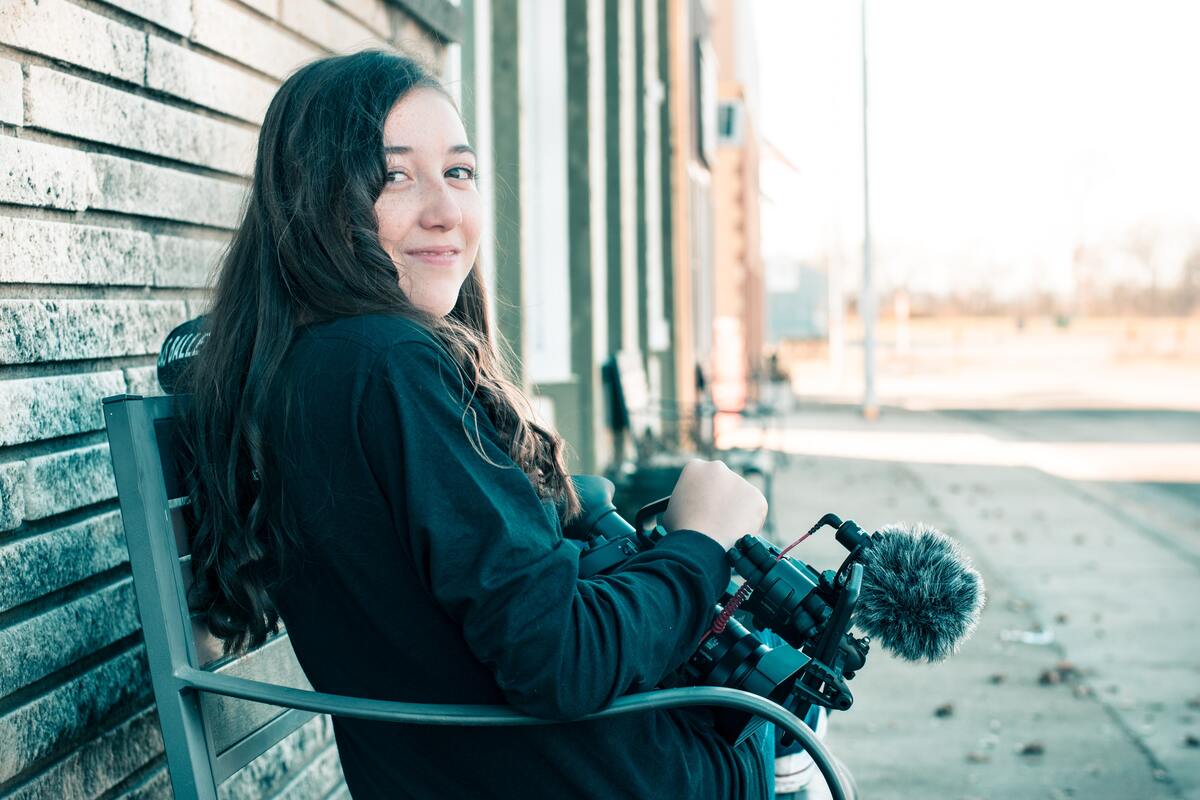 5. Lilly Wachowski
Would you take the Red pill or the Blue pill?
Lilly Wachowski is an American producer, writer, and film director. She is most famous for creating the Matrix series with her sister Lana Wachowski. For most of their careers, the sisters have worked together and have been credited as a team.
Their other projects include producing the cult film V for Vendetta and Cloud Atlas.
Lilly Wachowski wasn't part of the latest Matrix installment. She explained that she was exhausted after filming Cloud Atlas, Jupiter Ascending, and the first season of Sense 8 back to back while coming out of her transition.
In recent years, they started working separately too. In 2019, Lilly co-wrote and co-produced the first season of the series Work in Progress.
6. Regina King
Regina King is a Los Angeles-born American actress and director. She is known for her playing highly opinionated characters and their depth.
She first gained attention as a 14-year-old, by playing in the TV series 227. Then, she appeared in many movies directed by John Singleton.
Regina King won two Primetime Emmy awards for starring in the television series American Crime. Her third Emmy is for performance in the miniseries Seven Seconds (2018). In 2019 she starred in the TV miniseries Watchmen, for which she won a fourth Emmy Award.
She directed a feature film One Night in Miami in 2020, based on a screenplay by Kemp Powers. The fictional accounts of the meeting of Malcolm X, Muhammad Ali, Sam Cooke, and Jim Brown earned her nominations for the Golde Globe Award for Best Director.
Regina King was named one of the 100 most influential people in the world by Time magazine in 2018.
7. Lucrecia Martel
Lucrecia Martel is an Argentine film director, screenwriter, and producer. Her films have featured in Cannes, Berlin, Toronto, Venice, and other famous film festivals.
She attended ENERC National Film School in Buenos Aires. But the truth is that she is primarily self-taught. When she got accepted to the university, the economic crisis in Argentine was so severe that there weren't any classes.  Martel recalls studying on her own, watching and analyzing movies all the time.
She is celebrated for her dark humor and the theme of troubled minds. Her movies La Ciénaga (2001), The Holy Girl (2004), and The Headless Woman (2008) all explore this theme.
Martel's fourth feature film Zama premiered at the Venice International Film Festival in August 2017
8. Jehane Noujaim
Jehane Noujaim is an American documentary film director. She is most known for her films Control Room, Startup.com, Pangea Day, and The Square.
She went to Harvard University initially intending to study medicine. Later on, Jehane switched to visual arts after getting interested in filmmaking and photography. She graduated magna cum laude in 1996.
If you want more of Jehane Noujaim, this is her Instagram.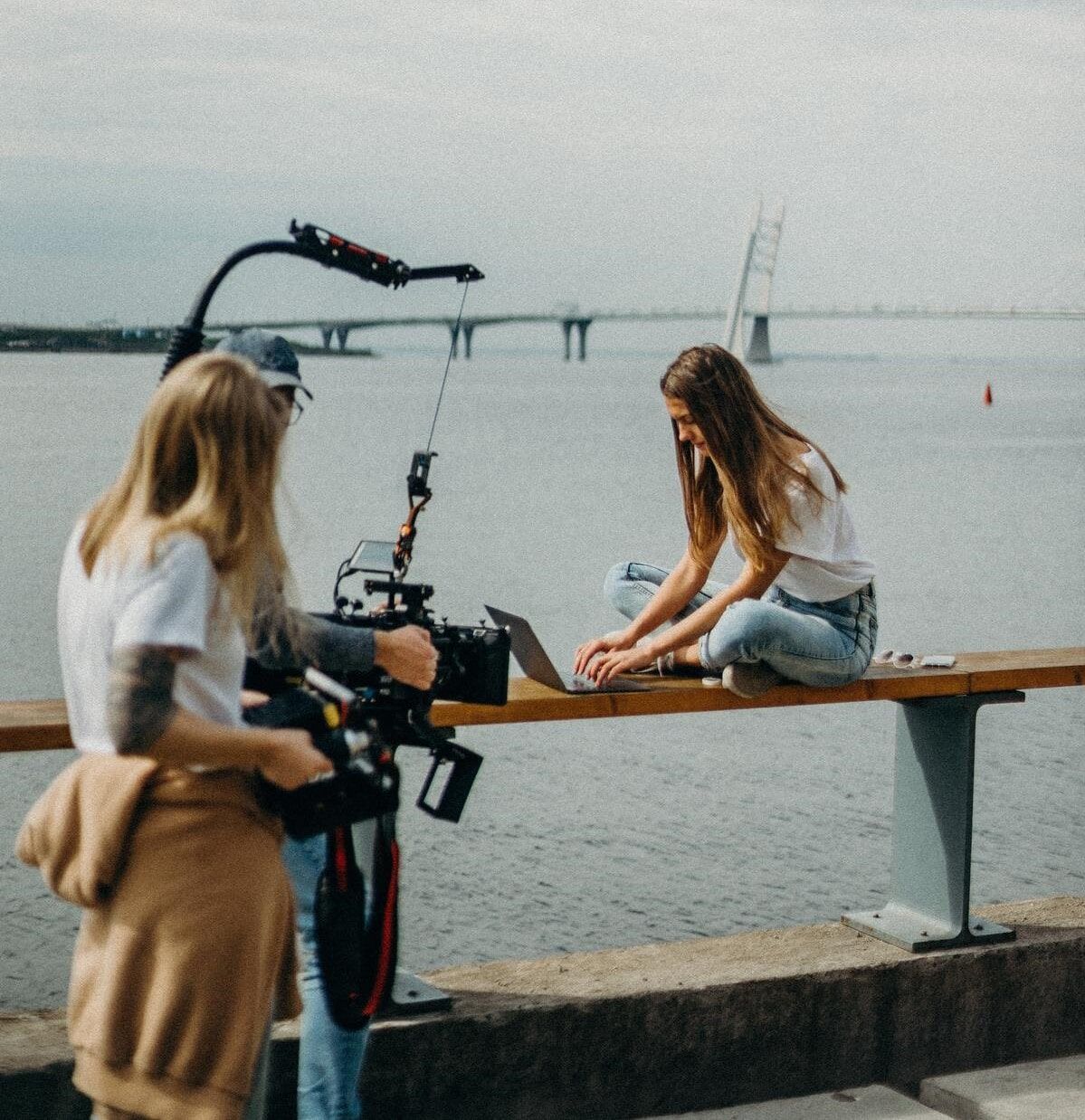 9. Ava DuVernay
Ava DuVernay is a writer, producer, director, and distributor of independent films.
Ava DuVernay made her debut with the documentary This is the Life (2008), a history of hip hop movement that flourished in Los Angeles in the 1990s.
She directed a Disney fantasy movie A Wrinkle in Time, making her the highest-grossing black woman director at the US box office.
She has also produced and directed a Netflix drama series When They See Us, based on the infamous case of The Central Park Five jogger case.
You can learn more about her here.
10. Kathryn Bigelow
(Kathryn Bigelow)
Kathryn Ann Bigelow is an American film director, producer, and screenwriter. She has starred in many films, including Point Break (1991), Strange Days (1995), Near Dark (1987), and Zero Dark Thirty (2012).
Kathryn Bigelow was the first woman to win the Academy Award for Best Director and the Saturn Award for Best Director. She has graduated from Columbia University School of Arts in 1979.
Among her trademarks is the use of slow-motion in action scenes, and first-person perspectives (like the chase scene in Point Break).
Kathryn is also known for being highly dedicated to her movies. In Strange Days, she was controlling the crane that dropped a cameraman. In Point Break, she was on the same airplane with Patrick Swayze, as she was filming him jumping into the sky.
11. Greta Gerwig
Greta Celeste Gerwig is a US-based actress, filmmaker, playwright, and director.
As a child, she was interested in dancing and considered getting a degree in musical theatre in New York. Instead, she studied the English language and philosophy.
Among her most known movies is Lady Bird (2017), a semi-autobiographical teen movie.
Be wary tho. As a director, Greta forbids all cellphones on set.
12. Cathy Yan
Cathy Yan is a Chinese-born American film director, screenwriter, and producer. Her films include the comedy-drama film Dead Pigs (2018) and Birds of Prey (2020)
She was very creative as a child, already carrying a video camera around as an 8-year-old. Cathy Yan has worked as a reporter for both The Wall Street Journal and the Los Angeles Times.
Later on, she turned to filmmaking. She started with short films and filmed content for brands including Armani and Spotify.
Her debut project Dead Pigs released in 2018. This dark comedy was based on a real-life event from 2013 when over 15 thousand dead pigs were found floating on the Huangpu River. Dead Pigs won a Special Jury Award.
Cathy Yan has directed the DC superhero film Birds of Prey starring Margo Robbie. She is the first Asian-American woman to direct a superhero film.
You can learn more about her here.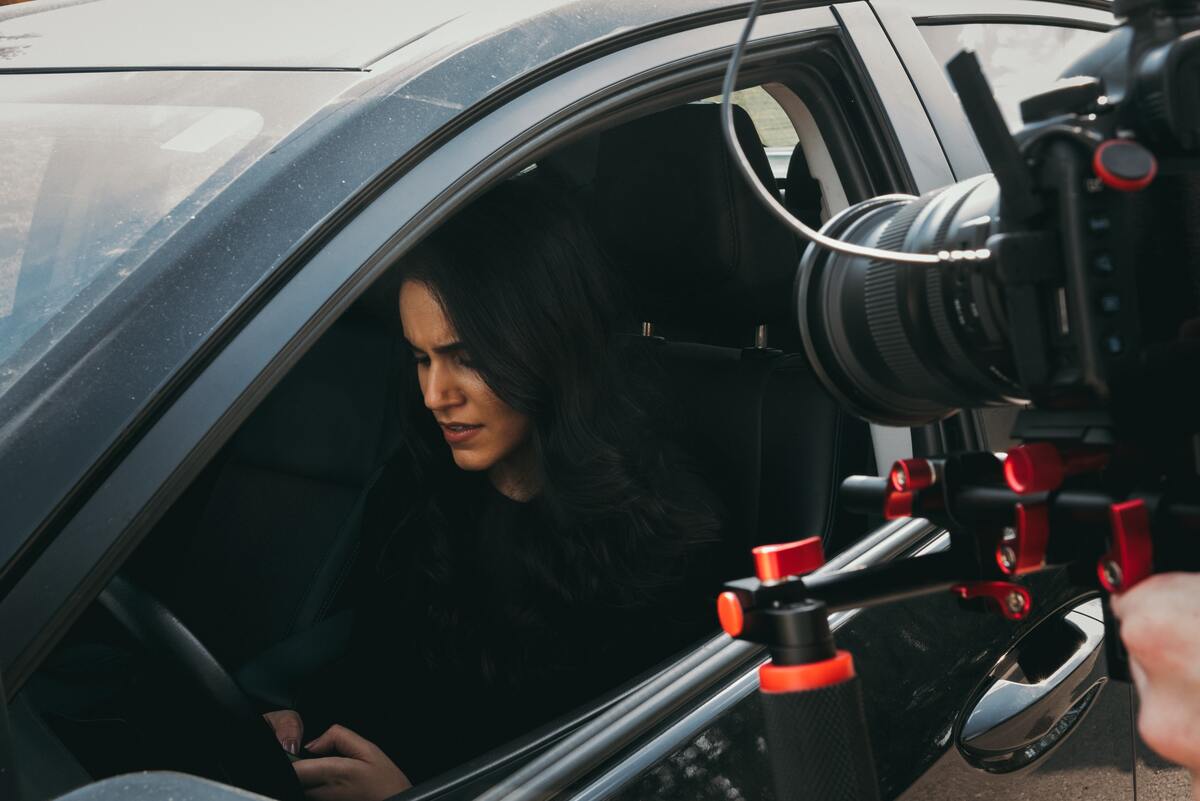 13. Sofia Coppola
Sofia Coppola
Sofia Coppola is an American director and actress. She is known for directing Somewhere (2010), Lost in Translation (2003), and Marie Antoinette (2006).
She acted in all 3 movies of The Godfather trilogy (she was just a child in the first 2) and Star Wars Episode I: The Phantom Menace.
At age 32,  Sofia Coppola became the youngest woman ever to be Oscar-nominated as Best Director for Lost in Translation.
14. Karyn Kusama
Karyn Kusama
Karyn Kusama is an American filmmaker, director, and producer. Broadlyknown for The Invitation (2015), Destroyer (2018), and Girlfight (2000).
Her debut film was the sports drama Girlfight, for which she received Independent Spirit Award nomination. Her movies are mostly thrillers and horrors, with feminist themes.
Karyn Kusama's horror film Jennifer's Body starred Megan Fox in the lead role. This movie is considered a "feminist classic" by many critics.
Currently, she is working as a director on a new Dracula movie that was announced with 2020
15. Jennie Livingston
Jennie Livingston is a filmmaker, writer, and photographer. Her most notable movies include Paris Is Burning (1990), Pose (2018), and Who's the Top? (2005).
She is known for her lively storytelling, nuanced character portraits, and thoughtful explorations of identity.
In 1991, she won the Best Documentary Film award for Paris Is Burning. This film is about the New York gay and transgender ball culture. It has been a source of inspiration for many filmmakers since then.
Her short films often explore various homosexual topics. For example, Who's the Top? is a lesbian sex comedy.
​Jennie Livingston is also a teacher and lecturer in many universities. She taught courses at Yale, Brooklyn College, and Connecticut College.
You can learn more about her here.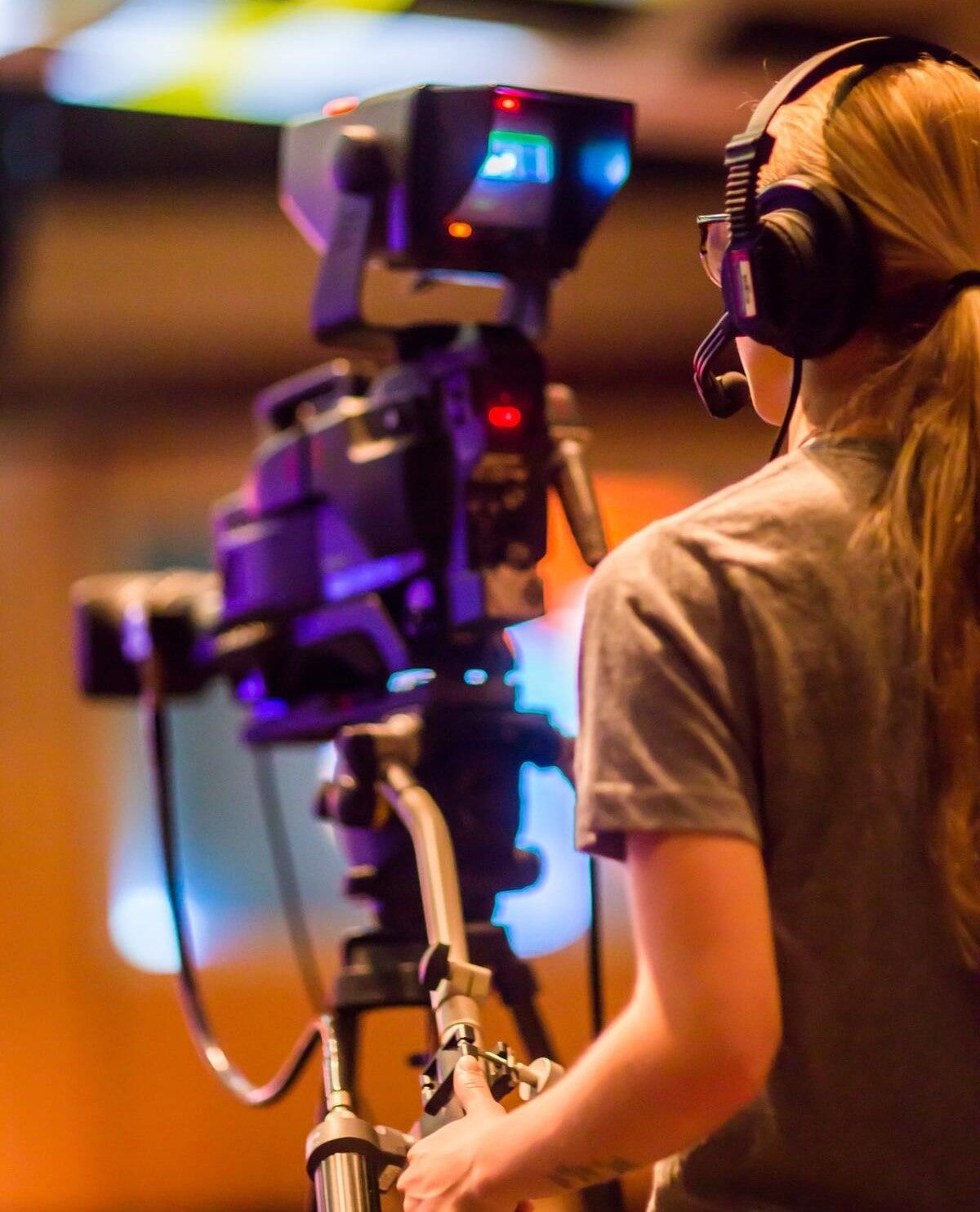 16. Isabel Sandoval
Isabel Sandoval is a director, actress, and writer, known for Apparition (2012), Lingua Franca (2019), and Señorita (2011).
She comes from the Philippines and lives in the United States.
Isabel Sandoval is a graduate of the University of San Carlos in Cebu and earned her MBA as a graduate of NYU Stern School of Business.
She directed the film Señorita about a trans woman, where she played the film's protagonist. Later, Isabel said that the role has helped her realize her identity.
Her 2019 film Lingua Franca was shot in just 16 days. The film won the Bentonville Film festival award for best narrative feature.
You can see her Instagram here.
Female filmmakers around the world
If these New York women caught your attention, you should also check out the best female filmmakers in London and Denmark.
Learn the art of filmmaking, and become an aspiring director and filmmaker yourself!
Popular listings for rentals