10 Female Filmmakers in Denmark You Should Know in 2023
Denmark has always had played a role in the film world, with groundbreaking movies and movements every so often.
With this article, we want to celebrate some of the best female filmmakers in Denmark.
They have worked hard to bring new and exciting work to the industry. The people on this list are proof that you should not only look to Hollywood when picking a movie.
If you're interested in becoming a filmmaker yourself, you're in luck! We have written an article on the basics of filmmaking.
1. Susanne Bier
Susanne Bier is one of the most successful female filmmakers in Denmark and the world.
She is known for both her films and tv-shows, which have been nominated for and won plenty of awards.
Her movies are often full of evocative themes and always hit hard. They deal with themes like masculinity, feminine identity and dependency.
Her film After The Wedding got an Oscar nomination. Her film Revenge won both an Oscar and a Golden Globe award for best foreign film.
She has also won an Emmy award for The Night Manager, and she is the first female filmmaker to receive an Oscar, Emmy, Golden Globe and EFA.
Follow her on Instagram.
2. Paprika Steen
Paprika Steen is a Danish Filmmaker and Actress known for her contribution to Danish films for the past 30 years.
She has been in many famous Danish films over the years, like The Celebration and The One and Only.
Her directorial debut came with Aftermath. It explores the relationship of a married couple dealing with their daughter's death.
She followed it up with Until Death Do Us Part and That Time of Year. She is currently working on her next film, Fathers & Mothers, which comes out in 2023.
You can check out her Instagram here.
3. Lone Scherfig
Lone Scherfig is a Danish filmmaker known for her film An Education.
She started her filmmaking career with the TV Movie Margrethe's Lover and followed it up with Kaj's Birthday.
An Education gained a nomination for the Best Picture award at the 2011 Academy Awards. It is her most successful film and a rare sight for a Danish filmmaker to get nominated for Best Picture.
She also made the films Italian for Beginners, The Riot Club and Wilbur. She is currently working on the film La contadora de peliculas.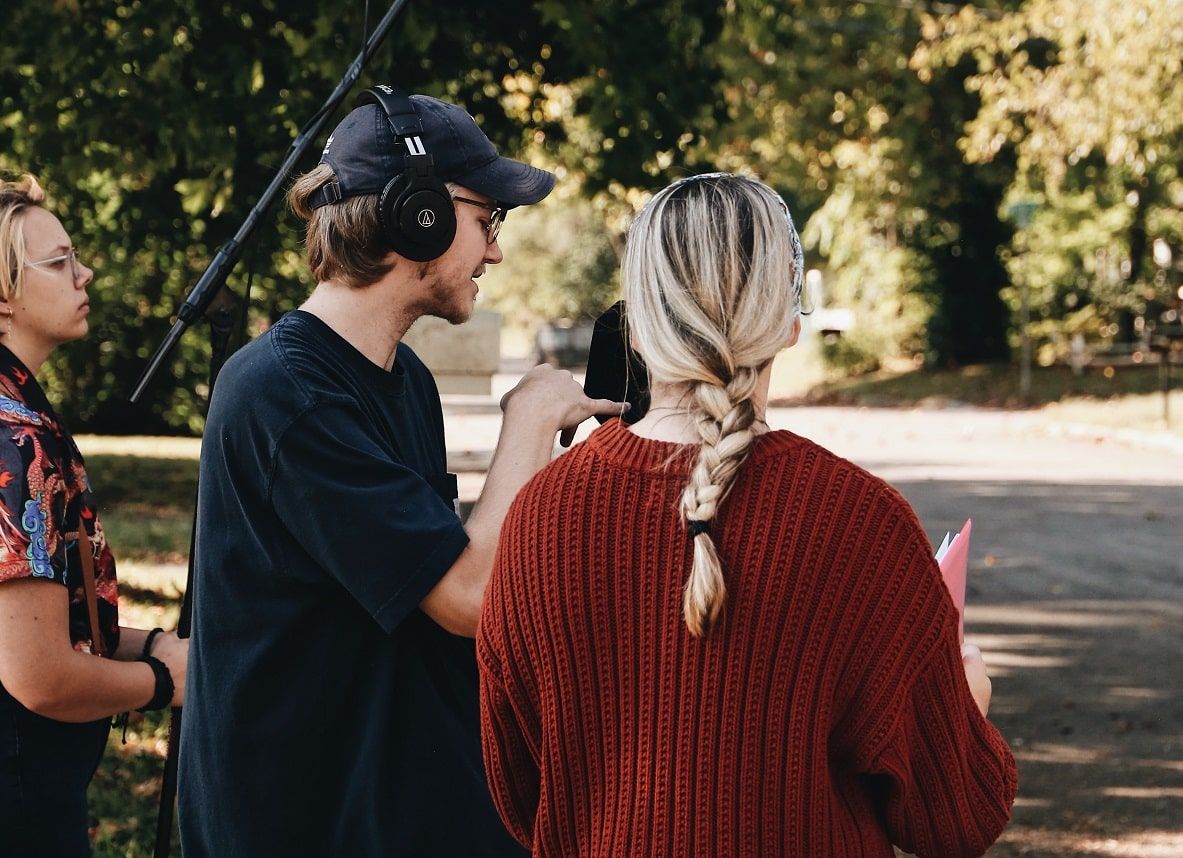 4. Rie Rasmussen
Rie Rasmussen is a Danish filmmaker and Actress. She played the lead in the film Femme Fatale in 2002.
She has directed several short films in her career. Her first is Thinning the Herd that screened at the film festival in Cannes. It is about a murderer waiting for a woman in her apartment. It explores what drove him to kill people and get to where he is.
She also directed a feature film called Human Zoo in 2009. It follows a Serbian-Albanian woman, confronting her past and the PTSD she suffers from the Kosovo War.
5. Eva Mulvad
Eva Mulvad is a Danish Documentary Filmmaker. She originally wanted to be a journalist but applied and graduated from the National Film School of Denmark.
Her film debut came with Enemies of Happiness. It follows Malalai Joya in her parliament campaign in Afghanistan and being the first woman to enter the Afghan parliament.
She followed it up with The Good Life. It is about a mother and a daughter who lost all of their wealth. She also directed A Moder Man about the Norwegian violinist Charlie Siem and his life.
6. Natasha Arthy
Natasha Arthy is a screenwriter and filmmaker. She is known for her Dogma movie Old, New, Borrowed and Blue from 2003.
She started off her filmmaking career making tv-shows for kids in the 1990s. She made several shows for the famous "børnetime" or kids hour on Danish TV.
In 2007 she made the movie Fightgirl Ayse, which follows a young woman whose parents wants her to be a doctor. However, she is more interested in becoming a martial arts fighter. The film touches on themes like love and independence.
7. Katrine Philip
Katrine Philp is another of the great female filmmakers in Denmark. She mainly works with documentary films like Eva Mulvad.
Her first film is Book of Miri, about Annica Miri, a young woman who runs a personal blog. The film follows the daily life of Miri and how her blog posts come to fruition.
In 2018 she directed the film False Confessions which follows the story of the now sadly deceased Malthe Thomsen.
Thomsen was a Danish man living in New York wrongly accused of sexual assault on children. The film focuses on the psychological terror he went through in the police hearings and how they forced him to confess.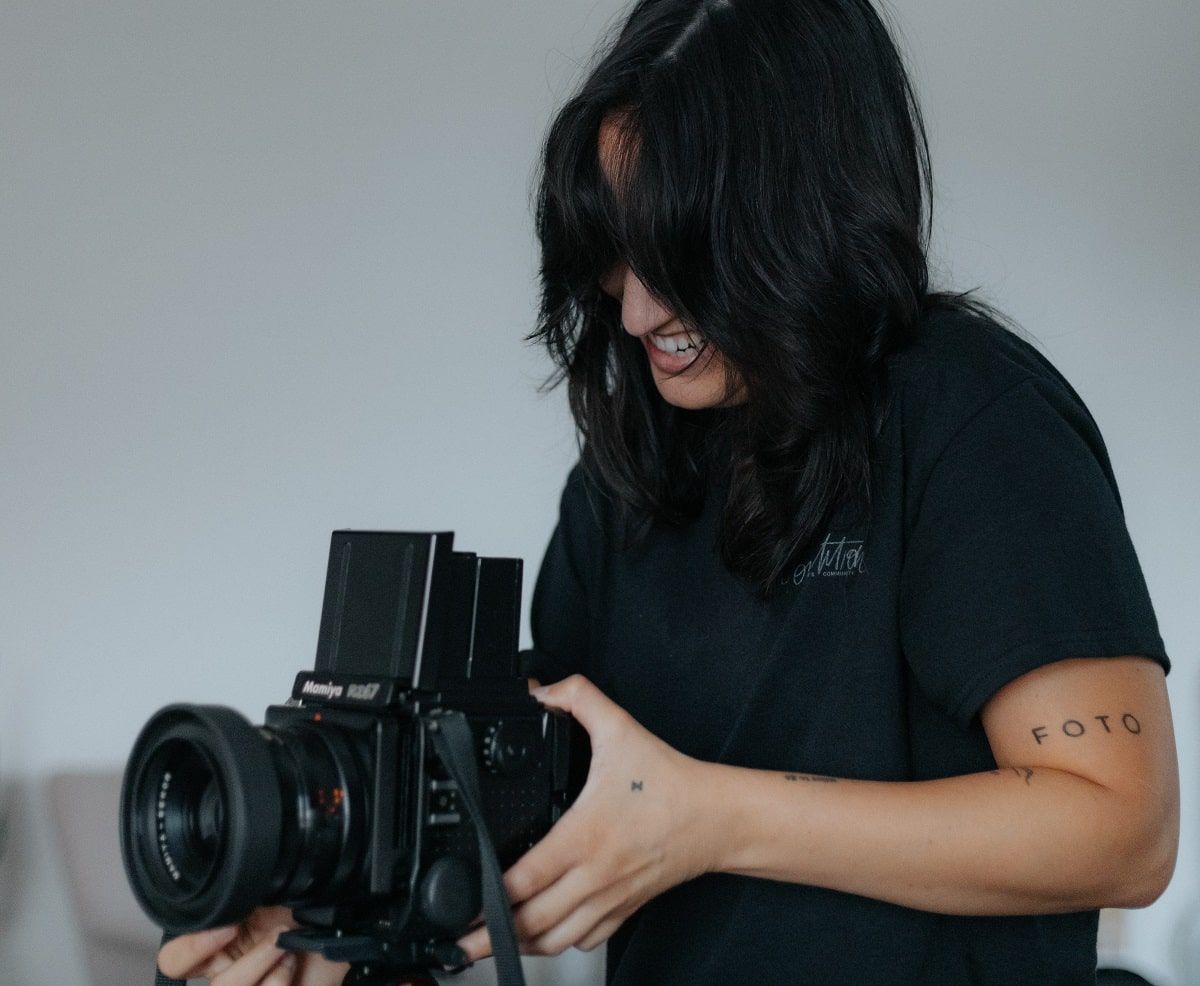 8. Annette K. Olesen
Anette K. Olesen is a Danish filmmaker who has made several short and features films. She also directed four episodes of the Danish hit show Borgen.
Her first feature film is Minor Mishaps. It revolves around a family's relationship and the effect of the mother's death. The film got a Golden Bear nomination at the 2002 Berlin Filmfestival.
She is currently on the board of directors for Danish Film Directors and were previously on the board of TV2 Denmark. She also regularly teaches at the National Film School of Denmark.
You can follow her on Instagram here.
9. Liv Corfixen
Liv Corfixen is a filmmaker and an actress. She starred in Suanne Bier's The One and Only and Nicolas Winding Refn's Pusher.
In 2014 she followed her husband, Nicolas Winding Refn, to Thailand to make his film Only God Forgives.
There she filmed behind the scenes of the making of the film and the surrounding production. Like Eleanor Coppola with Heart of Darkness, she made the recording into a documentary called My Life, Directed by Nicolas Winding Refn.
10. Marianne Blicher
Marianne Blicher is a Danish filmmaker who graduated from the film school Super16 in Denmark.
Blicher started her career with the short film Mallorca, about a 14-year-old girl and the friendship she builds with her strange neighbour.
Her most known work is the short film Belinda Beautiful, about a young girl and her changing friendship with a boy. It has won several accolades all over Europe, including the Silver Dragon at the Krakow Film Festival.
She is currently finishing her first feature film, Miss Viborg, releasing in 2023. It features two women generations apart who meet in a Danish town and the beginning of this new unlikely friendship.
Follow her Instagram here.
Closing thoughts
We have reached the end of the article, and I hope you learned some new names for your next movie night!
If you want to explore more female filmmakers, check out our article on female filmmakers in London.
Popular listings for rentals