Landscape & Travel Photographers - the Canon EOS M50 Mark II Is Here!
Rent camera gear from local creators.
With Canon EOS M50 officially being discontinued, the new, updated player came to the market: M50 Mark II.
While the many features stayed the same, this new model has made some significant changes.
Keep reading to discover what M50 Mark II offers and how it compares to its predecessor!
A camera might be the main character in your gear kit, but certainly not the only one. Discover what else any photographer needs in this ultimate guide on camera equipment.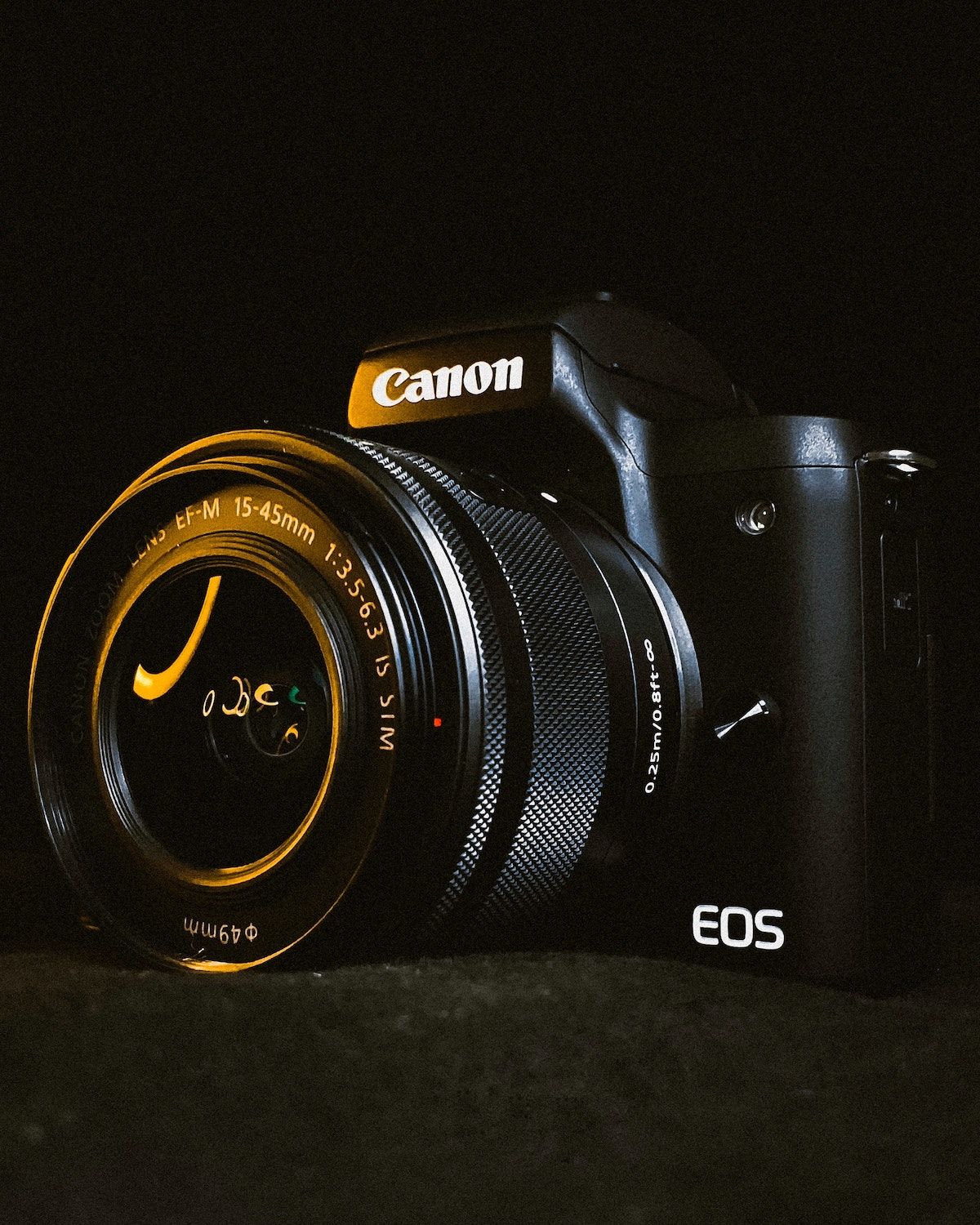 Canon EOS M50 mark ii key specs
1.04-million dot fully articulating LCD touchscreen
24.1MP CMOS APS-C sensor
Digic 8 Image processor
Canon EF-M Lens mount
Dual Pixel CMOS AF with 3,975 focus positions
ISO range 100-25600
1080p up to 60p, 4K (with 1.6x crop) up to 25p video recording
0.39-type OLED EVF, 2.36 million dots
1x SD UHS-I Memory card
10fps maximum burst
Wi-Fi (2.4Ghz), Bluetooth (4.1), micro USB, micro HDMI, microphone
116.3 x 88.1 x 58.7mm in size
387g (black) / 388g (white) including battery and memory card
Canon EOS M50 mark II: Video capabilities
The EOS M50 Mark II can capture 3840x2160 resolution footage at 25fps and offers to film a 4K timelapse footage that allows you to save stills from the video.
In addition, the M50 II features a virtual recording button on the touchscreen and a movie self-timer. The latter is excellent for self-recording - it gives you 2-10 seconds to get yourself in the frame before the camera starts filming.
Outstanding image capture with dual pixel AF
Dual Pixel AF, which does an outstanding job for image capture, is turned off here for the 4K recording, which leads you to be stuck with contrast detection for focus - this results in uneven videos.
Additionally, this camera inherited a 1.56x crop from its predecessor when shooting in 4K, increasing up to 1.75x if you enable image stabilization.
However, it's not all that bad: things get better if you're okay with shooting in 1080p.
The M50 II uses the entire sensor width, so you don't risk losing the wide angle coverage on your lenses.
Fast and reliable AF and external mic support
Autofocus in 1080p is fast and reliable, and digital image stabilization is available here, too, not compromising on the video quality.
The camera supports external mics - a considerable advantage if you consider doing vlogs or upgrading your sound quality.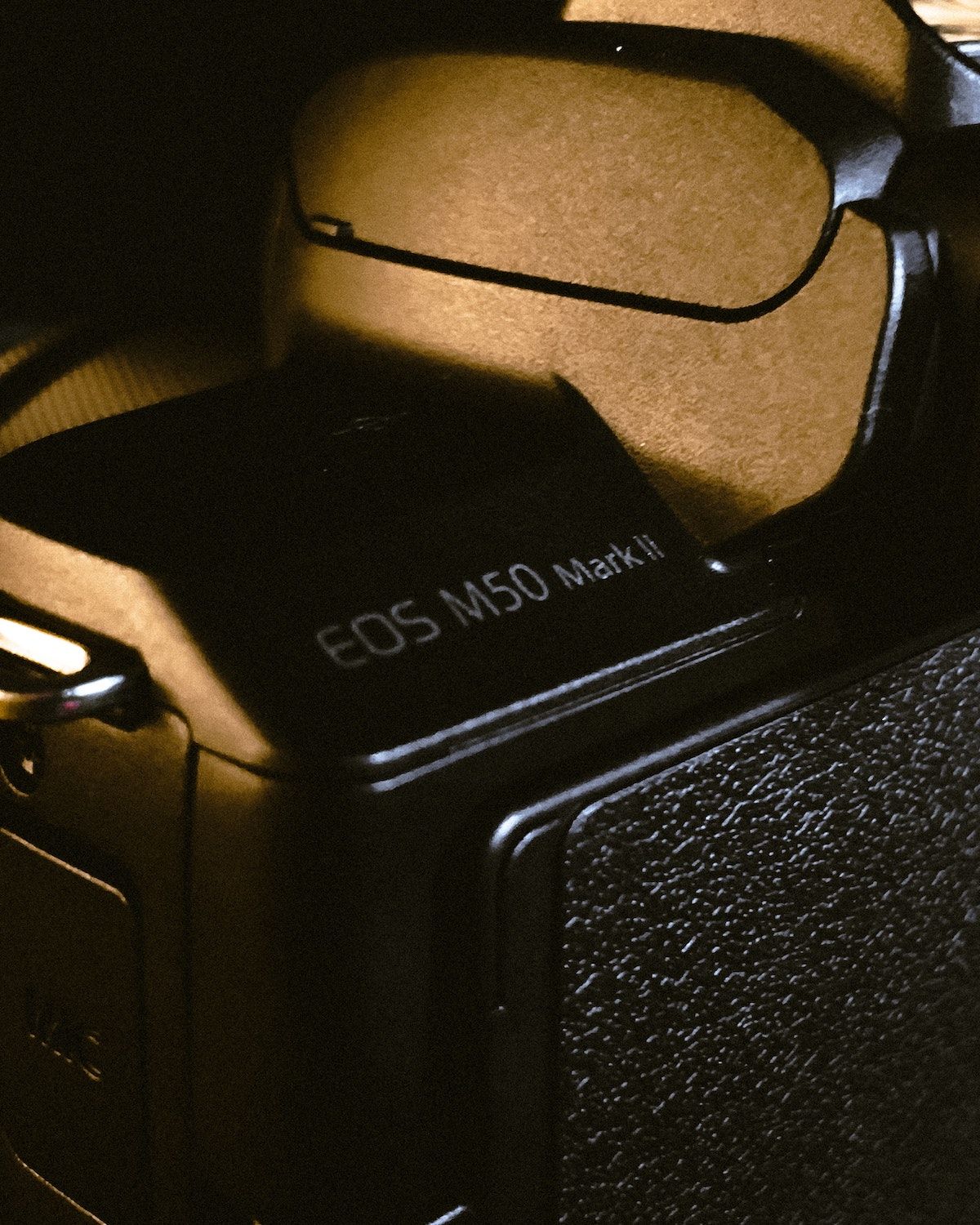 Canon EOS M50 Mark II vs. Sony ZV-1
Pixel count: 24 MP vs. 20 MP
Sensor: APS-C 332 mm2 vs 1"-type 116 mm2
AF system: Dual Pixel phase detection vs. Phase detection
Viewfinder: EVF 26m dots vs. None
4K video: 24p vs 30/24p
Battery life: 305/250 vs. 260/ -
Weight: 387g vs. 294g (with kit zoom)
Check our review of the Sony ZV-1 to get a complete understanding of this camera's capabilities.
Canon EOS M50 Mark II vs. Canon EOS M50: Differences
Support for clean HDMI output
Eye tracking AF in video
Better battery life
Vertical video shooting support
Wireless YouTube Live streaming capability
Metering Range down to EV -2 vs. EV 0
AF Working Range down to EV -4 vs. EV -2
Canon EOS M50 mark II: Body and handling
The M50 Mark II is a comfortable camera to work with.
The handgrip is convenient because of the soft artificial leather wrap and finger-rest indentation.
The physical control is on the camera's right side, while the shutter release is located at a slight angle on the top of the handgrip, together with the control dial.
Advanved menu for setting focus modes, self-timer, and more
The M50 II features an advanced menu to set the focus mode, self-timer, and continuous drive for program, aperture, shutter, and manual modes.
All other settings adjustments are also made in the advanced menu.
The Canon camera includes an in-built flash, a feature that is now rarely seen in many enthusiast cameras on the market.
Its hinge goes up and down manually. You can add an external flash if needed with the hot shoe.
In addition, the M50 II features in-camera filters and Hybrid Auto mode - a very Canon-only mode that mixes stills and videos in-camera.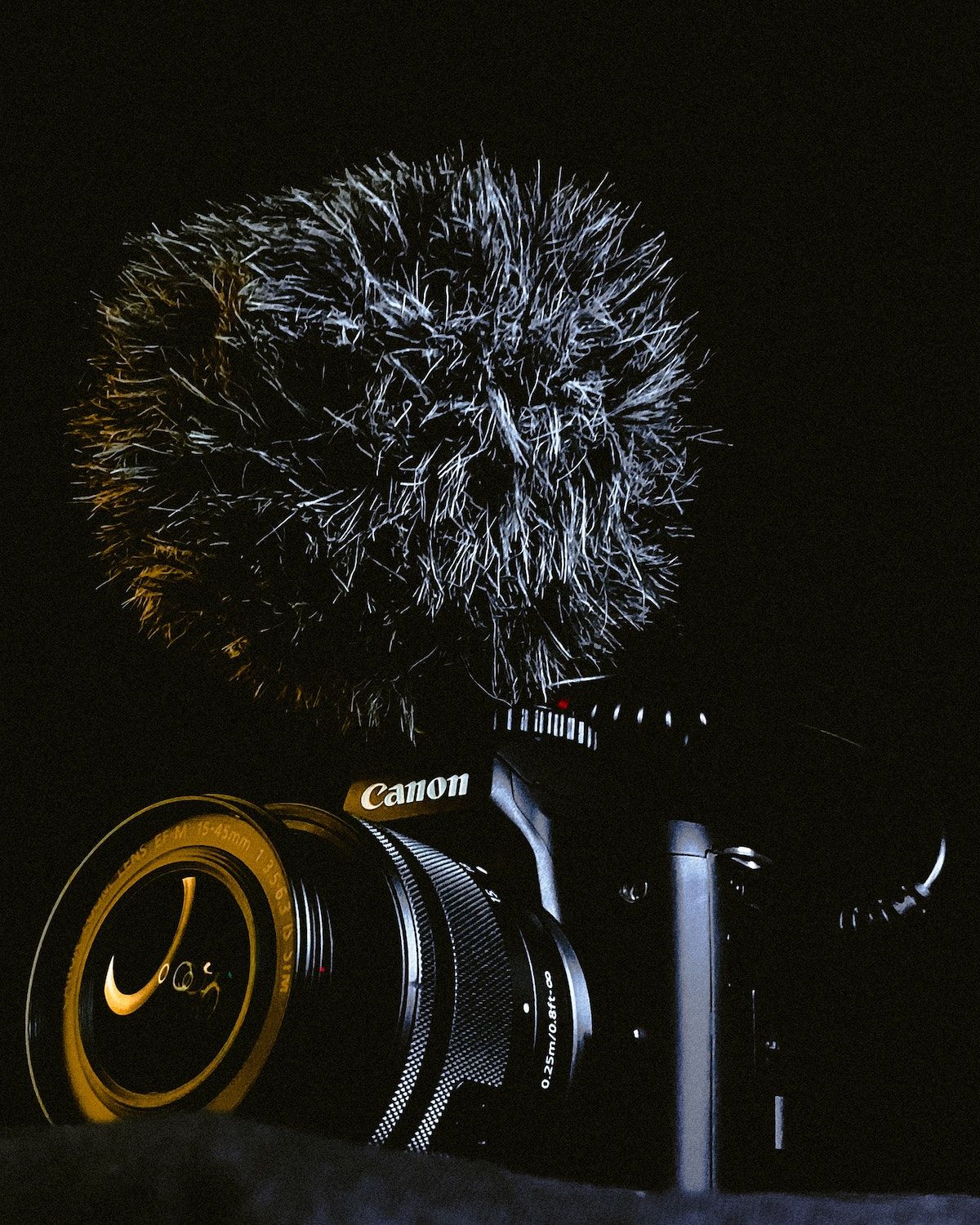 Canon EOS M50 mark II: Autofocus and image quality
In terms of the majority of features, the M50 II is not a massive update from EOS M50, but it certainly is equipped with better autofocus.
The Dual Pixel AF that we already mentioned powers the Mark II and works super well - autofocus is quick and quiet and produces crisp images.
The focus is spread wide across the frame and offers a bigger field of coverage than a regular SLR, giving you more freedom framing.
Intuitive touchscreen features
The focus can also be set manually, thanks to the touch screen of the M50 II. Just tap on the screen to move the focus needed to frame the shot, and it gets set to work as a touch panel to adjust the focus point later when using EVF.
Like EOS M50, the Mark M50 II offers a 10fps burst speed, an excellent dynamic range, and sound noise performance.
Wide ISO range from 100 to 25,600
The ISO range goes wide from 100 to 25,600 and can even be set to reach 51,200, although only as an extended setting.
If the settings are set to default, the M50 II produces high-quality images with much detail and very little color noise. However, the details go a little blurry and show some noise only on ISO 12,800 and higher.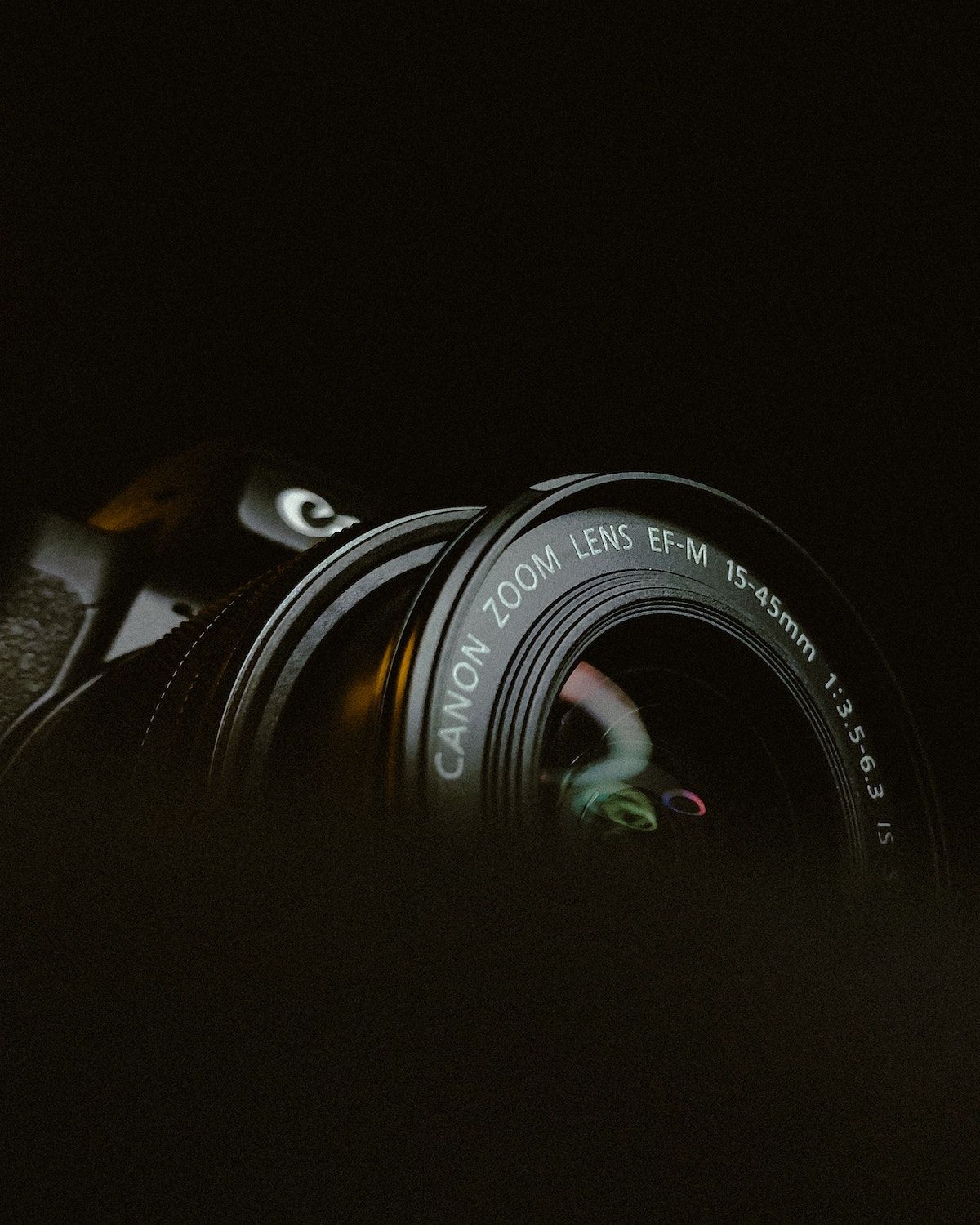 Canon EOS M50 mark II: Pros and cons
Advantages:
Lightweight build with lenses to match
24MP APS-C imaging
Wide focus coverage with 10fps bursts
Integrated eye-level EVF
Supports external microphone
Bluetooth, Wi-Fi, and webcam support
Disadvantages:
Cropped 4K video with slower autofocus
Short battery life
Doesn't support USB charging
Small burst capture buffer
Canon EOS M50 Mark II: Price and availability
The M50 Mark II comes at several different prices: body-only costs $599, and the camera with a 15-45mm F3.
5-6.3 kit lens is available for $699 or $929 with the 15-45mm and 55-200mm F4. 5-6.3 lenses.
Final verdict: Who should get the Canon EOS M50 Mark II?
The Canon EOS M50 Mark II is an excellent-performing camera that does a fantastic job in stills.
If you are a photography beginner looking for something of good value, you won't regret getting this camera.
It delivers excellent images and does a decent job in moving subjects tracking. Portable, comfortable to hold, and at affordable prices for its quality, the M50 II is perfect for landscape and travel photography.
The M50 II also fits the goals you want to reach on your social media - it features a vertical video shooting mode and a movie self-timer.
So just grab the camera and start recording! Although it might not be suitable for more professional videomakers with extensive crop on 4K, the 1080p video still produces good results.
Rent a Canon camera on Wedio
Does Canon Mark M50 II sound like your next camera go-to?
With Wedio, you can always rent or subscribe to a Canon camera to get a complete experience.
Is the Canon EOS M50 Mark II good for photography?
Canon EOS M50 Mark II is good for stills photography and especially travel and landscape photography.
Is Canon EOS M50 Mark II good for videography?
Canon EOS M50 Mark II doesn't perform great when it comes to videography, but does a decent job with video recording for social media thanks to its supported vertical video format.
Is the Canon EOS M50 Mark II discontinued?
Canon EOS M50 Mark II replaces the older model, the M50, which was discontinued mid-2021.
Popular listings for rentals