Sony ZV-1: Features That'll Make Every Vlogger Swoon
Rent camera gear from local creators.
The Sony ZV-1 is a vlogging-focused 20MP compact camera. It features a wholly articulated touchscreen display and a different and innovative directional mic close to the flash hot-shoe.
The ZV-1 has a 24-70mm equivalent F1.8-2.8 lens and produces in 4K up to 30p and Full HD up to 120p.
Although the Sony ZV-1 was created with content creators in mind, it may also be used as a standard compact stills camera.
The ZV-1 has many options if you're a combination shooter who wants to capture both video and images but doesn't want to lug around two cameras.
Now, let's discuss in-depth this compact camera.
Sony ZV-1 key specs:
20 megapixel 1" BSI CMOS sensor
24-70mm equivalent F1.8-2.8 lens
Fully articulating, 921K dot, 3" touchscreen display
4K/30p, 1080p/120p and high-speed modes up to 960fps
8-bit. Log and 'HLG' shooting modes
Directional 3-capsule microphone with windscreen
Phenomenal autofocus in pictures and videos
Can be charged via USB
3.5mm microphone jack
Bluetooth and Wi-Fi for image and video transfer
Rated at 260 shots per charge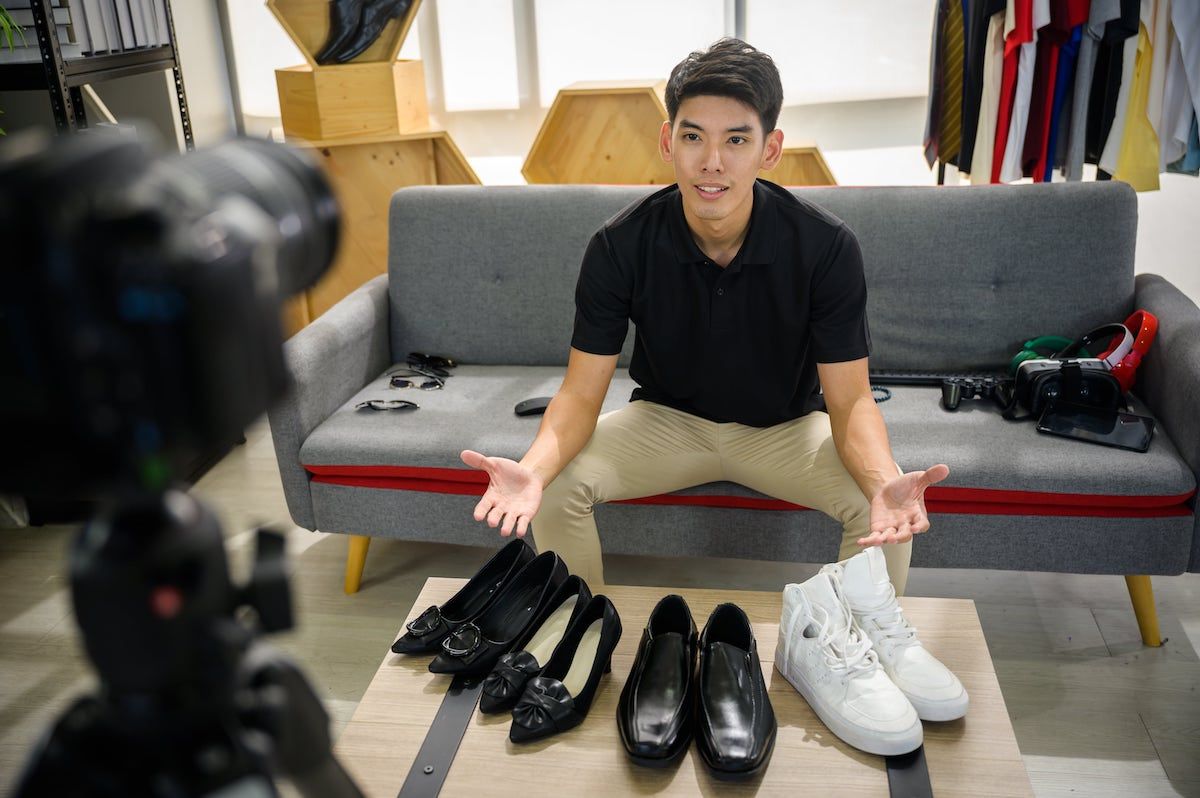 Handling and features
For vlogging newbies, there are 2 additional shortcut buttons.
For more experienced vloggers, picture profiles provide additional editing control.
Slow-motion modes are both entertaining and practical.
It has one of the tiniest designs. With a width of just over 100mm and a height of over 60mm, it fits easily into most pockets and alleviates the stress of dragging around a more extensive setup.
Although the camera's entire construction is plastic, it seems strong enough, albeit it is not quite up to the metal-bodied RX100 camera.
2 configurable buttons for custom shortcuts
2 additional default settings for the camera's two configurable buttons are included.
The 'Bokeh switch,' for example, will instantaneously switch to a wide-open aperture, giving your movie a defocused background. Unlike smartphone portrait options, this is just a shortcut based on classical optics.
The other, and possibly more valuable, customized button is called 'Product display,' created for YouTubers specializing in reviews. This toggles off both SteadyShot stabilization (which necessitates the use of a tripod in this mode) and Face and Eye Priority AF. This implies that if you bring an item up to the camera, the camera will fixate on that rather than a person.
Configurational aids like focus peaking and zebra patterns are available in the menus; all of Sony's image profiles, including S-Log2, S-Log3, and Hybrid Log-Gamma (HLG), like to color-grade their film to extract the largest contrast ratio.
Performance and autofocus
Advertised Coverage - 65%
Advertised Focus Points - 315
Manual Focus Assistance - Yes
Face Detection Distance - 191" (485 cm)
Eye Detection - Yes
Face Tracking Success Rate - 40.4%
Object Tracking Success Rate - 62.1%
For starters, the ZV-1's dual focusing system, which integrates phase-detection and contrast-detection AF systems, makes it easier and faster, and more reliable for video than rivals like the Canon PowerShot G7 X Mark III's contrast-only processes.
Experience Sony's Real-time Tracking and Real-time Eye AF
You also get the Sony camera line-up's newest Real-time Tracking and Real-time Eye AF (for people), which are among the finest in a decent camera for shooting people and dynamic subjects.
It's as simple as clicking moving subjects on the ZV-1's screen to retain them in focus; if you do have Face and Eye AF tracking activated, it'll switch quickly to the latter when it recognizes a person's face. This is especially crucial for a vlogging camera with a strong lens because when filming at apertures like f/1.8, it's pretty simple to lose track of a person.
Except when we were too close to the lens, the ZV-1 did a fantastic job of monitoring our eyes across most of the frame.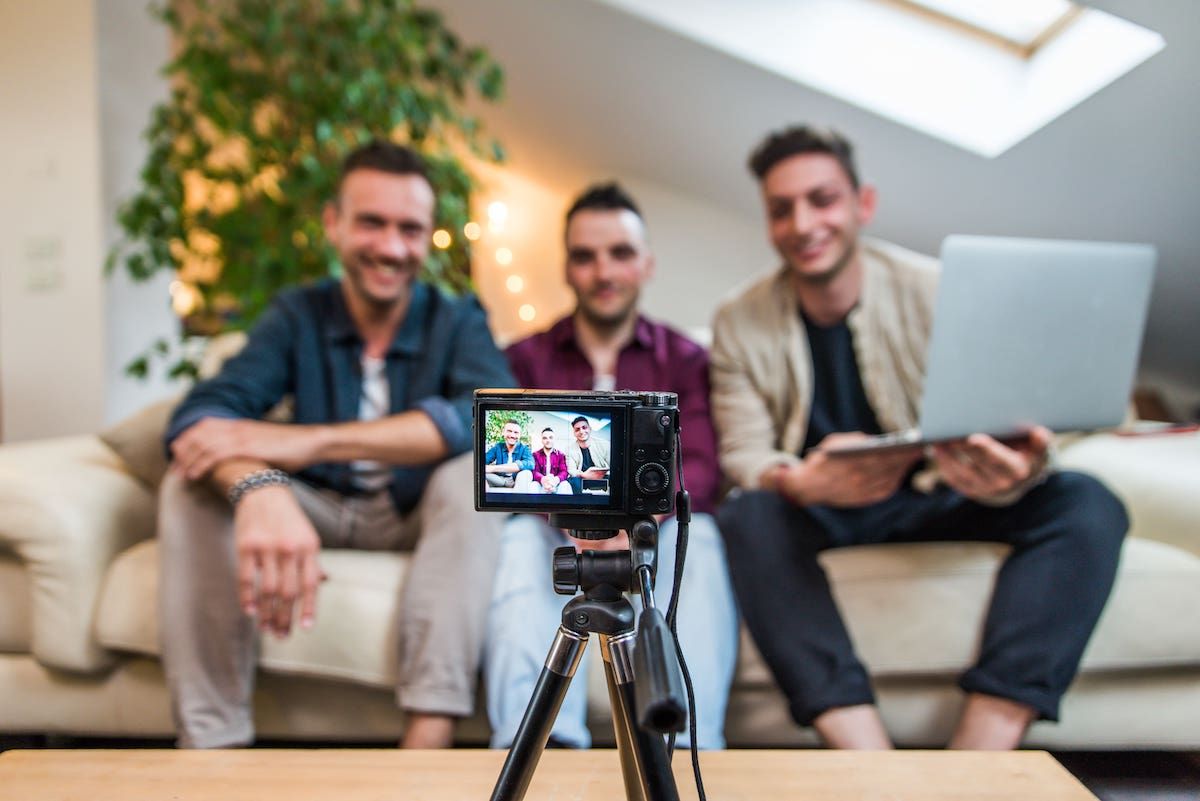 Video and image quality
Shoots 4K/30p video that is sharp and vivid.
Skin smoothing is excessive by default, although it can be switched off.
Strong images quality, but no viewfinder
The ZV-1 oversamples video before outputting it to 4K. This procedure gives finer output than other methods like pixel binning, evidenced by its 4K footage, which is incredibly clear and precise with no cropping unless you use 'Active' stabilization.
The ZV-1's built-in ND filter also helps to maintain movement seamlessly in bright conditions, but owing to its 1-inch sensor, it struggles a little more in low light.
If you're working with a scene with a lot of contrast, image profiles like S-Log2 can help you retrieve more detail, though you'll need to be familiar with color correction first.
Sony claims to have developed an "optimized color system" that ensures skin's natural hues no matter where you are. The ZV-1's face recognition technology is also reportedly used to acquire exposure readings, ensuring that the vlogger's face appears brilliant and well illuminated in all lighting circumstances.
Up to ISO 800, noise is well reduced, with picture quality deteriorating only at ISO 6400 and above. Of course, because of their computational prowess, today's phones are equal to the ZV-1 when it comes to photography.
The ZV-1's sharp lens and high-speed shooting settings make it a useful alternative tool for snapping portraits and action scenarios, even if you should be looking elsewhere for a specialized images camera.
Sony ZV-1: Pros and cons
Advantages
The design is small and light.
The screen is sharp, bright, and thoroughly detailed.
The picture quality is incredible.
Modest form factor
Touch screen that flips out
A zoom lens that is bright and sharp.
In-camera audio is excellent.
Support for an external microphone and flash
4K video recording
Disadvantages
Battery life is limited.
Some controls have a slow response time to inputs.
A lens with a wider field of view would be beneficial.
Touch functions are limited.
When using a face mask, face detection is difficult.
There is no flash in the camera.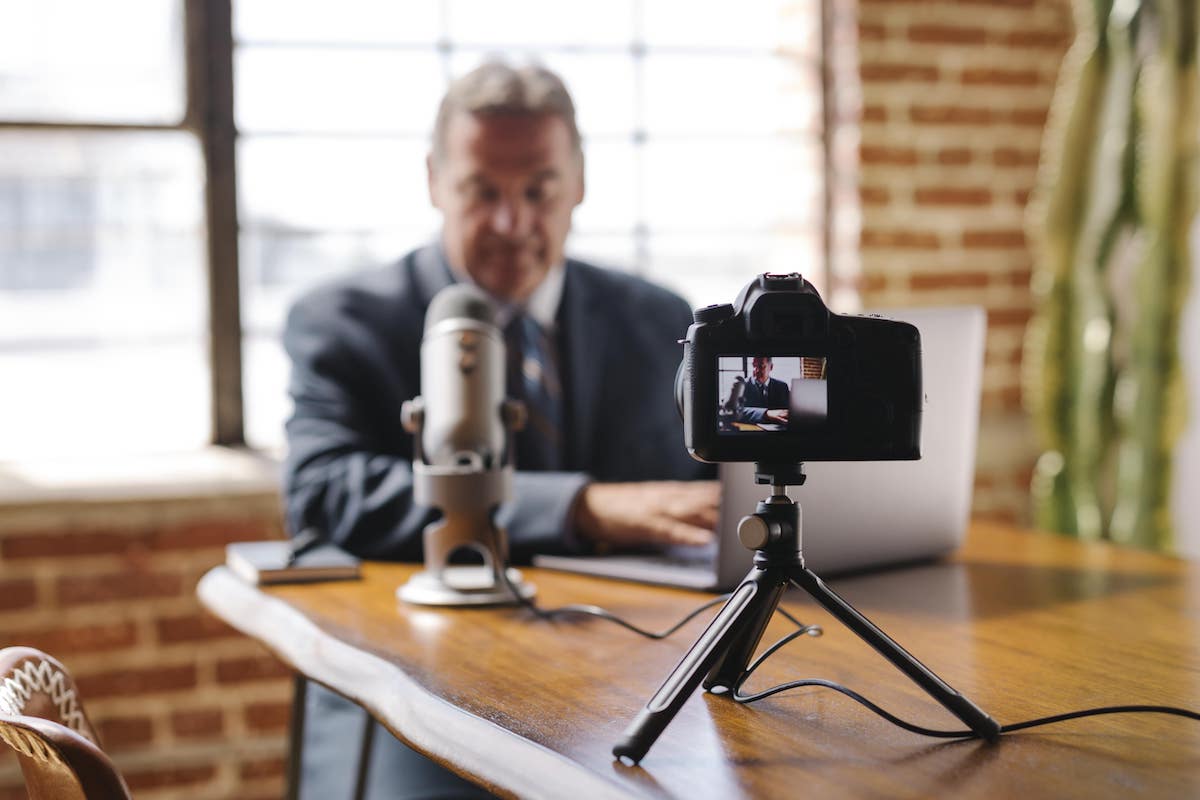 Sony ZV-1 Price and availability
This compact vlogging camera costs $749 / £699 / AU$1,299.
Putting it approximately in the same price range as the Sony RX100 Mark IV and RX100 Mark V.
The ZV-1 does not include an electronic viewfinder, unlike the rest of Sony's RX100 series cameras, which aids to reduce its costs.
It does, however, have updated features not seen on the other two cameras, such as Real-time Eye AF autofocus.
With that pricing, the Sony ZV-1 is comparable to its primary competitor, the Canon G7X Mark III.
Final verdict: Who should get the Sony ZV-1?
The Sony ZV-1 is an excellent vlogging camera.
The camera's optics are well-suited for controlling it when placed at arm's length in a selfie pose, and the camera's small, lightweight design makes it comfortable to carry around handed for long periods.
The Sony ZV-1 is an excellent travel camera. It has fantastic picture quality straight out of the box, with a dynamic range but little distortion or softness at even greater ISO levels, which is helpful while you're filming in low-light situations. It also has a face detecting priority mode, which adapts exposure metering to compensate for various lighting conditions and focuses metering on the subject's face, but we haven't tested it yet.
If you want to photograph in brighter situations with a slower shutter rate or wider apertures, you can use the lens' built-in ND filter. It's also lighter and small, making it ideal for long shooting sessions.
Sadly, the battery life varies greatly depending on your choices and usage. Its focusing technology can sometimes have trouble tracking individuals' faces at times.
Overall, it is a good choice for vloggers.
Rent or subscribe to a Sony ZV-1
Content creators and videographers seeking a compact camera with a sharp lens, excellent footage, and still picture quality should consider the ZV-1. Its innovative mic and video-friendly design are significant plusses.
Still, we'd like to see them adopt a more contemporary touch interface and upgrade their menus to appeal to a larger audience.
Overall, the ZV-1 is worth having a look at if you're a serious video creator or want a simple camera for decent quality footage. Give the Sony ZV-1 a try if you're into vlogging. Access it affordably by renting or subscribing to the Sony camera today.
Camera Hire: Take Your Production to The Next Level
71PttfqWPXk
Camera Rental: Save Money with Wedio
5sHshmF1n_Y
Rent Camera Gear: Access Pro Equipment
qqHXJy6AWlc
About the instructors
FAQ
Is the Sony ZV-1 worth it?
The Sony ZV-1 is the greatest little vlogging camera on the market. Its combination of a brilliant lens, excellent autofocus, and design characteristics like the side-flipping display make it a great pocket video choice with few competitors.
Does the Sony ZV-1 overheat?
Yes, it does. But you could change the settings to stop this or at least reduce it.
Is the Sony ZV-1 good for still photography?
For sports and wildlife photography, the Sony ZV-1 is excellent. Overall, image quality is great, and the max shooting speed is rapid, allowing you to take crisp images of fast-moving scenes.
Is the Sony ZV-1 good for vlogging?
It is best for Vlogging and has additional features to support vloggers.
Popular listings for rentals