Product review: Canon EOS C70
Rent camera gear from local creators.
If you're a passionate videographer looking to upgrade your camera to a Netflix-approved gear to deliver polished videos, then the Canon EOS C70 is your ticket!
Explore everything about this cinema camera in our review - key features, pros and cons, quick verdict, and three alternatives!
There're infinite things to learn about the world of camera gear. Update your knowledge with our guide to camera equipment.

Canon EOS C70: Is it worth it?

Yes (If)
If you're already an EOS Cinema user and want a camera that will easily fit into your existing workflow, then Canon C70 is a go-to. It's also a great b-cam and second-angle gear and works as a perfect video-centric companion to the EOS R line.
No (if)
If you're a beginner, consider other cameras, as the C70 is aimed at professionals. Your alternatives can be EOS M50, M200, or EOS RP.

Quick EOS C70 review
Canon has developed its Cinema EOS system with a camera that is incredibly small and fully functional, boasting a brand-new form factor and the latest lens mount from the business. The Canon EOS C70 has an excellent sensor, fantastic specifications, and all the inputs and controls you could possibly need. You can employ magnificent optics that have never before been made available to cinematography thanks to the RF lens mount.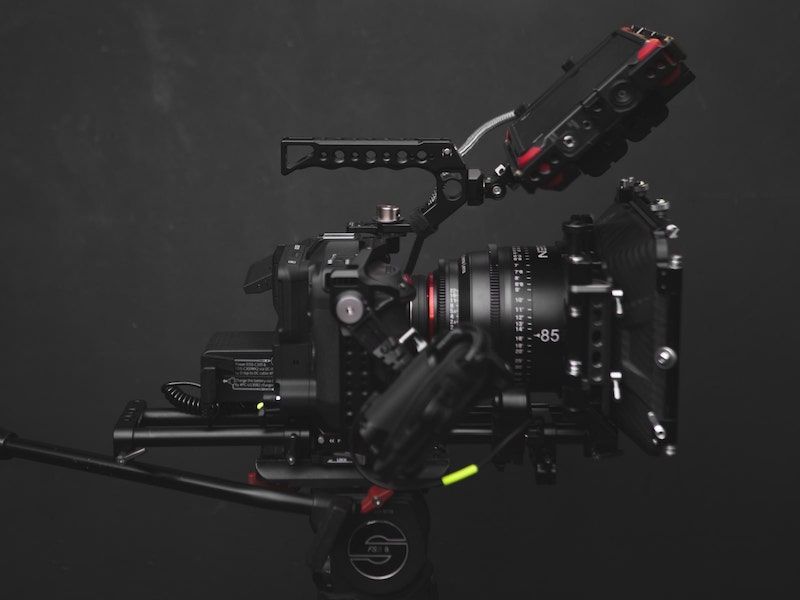 Canon built this camera for run-and-gun shooters given its image quality, greater dynamic range, low light capabilities, auto gain, and ND filters. And right now, it's conceivably the best choice for ENG, journalism, and documentary work. With its vertical orientation, this camera also anticipates the future of content creation.

Canon EOS C70 pros and cons

Pros
Accepts RF lenses
Fantastic ergonomics
Great touch controls
Accurate autofocus
Good low-light performance
Excellent battery life

Cons
No RAW recording
No built-in Wi-Fi and XLR inputs
No SDI output
No touch navigation for the menu


Canon EOS C70 vs Sony FX3  

Sensor: Super35 CMOS 9.6MP vs. Full-Frame CMOS Exmor R 12.1MP
Card slots: Dual vs. Dual
ISO range: 100 - 102'400 vs. 80 - 409'600
AF system: Auto and Manual vs. Auto and Manual
Max photo resolution: 4206 x 2280 vs. 4096 x 2048
Max video resolution: 4K at 60fps vs. 4K at 120fps
Wi-fi: No vs. Yes
Battery life: Up to 6h of continuous shooting vs. Up to 2.5h of continuous shooting
Price: $5499 vs. $3899

Canon EOS C70 review

Build and handling
On the one hand, the EOS C70 serves as a stepping stone for hybrid shooters who want to begin using a full-featured cine camera. As a result, it forgoes the usual, modular design of earlier Cinema EOS systems in favor of a DSLR-like chassis and layout.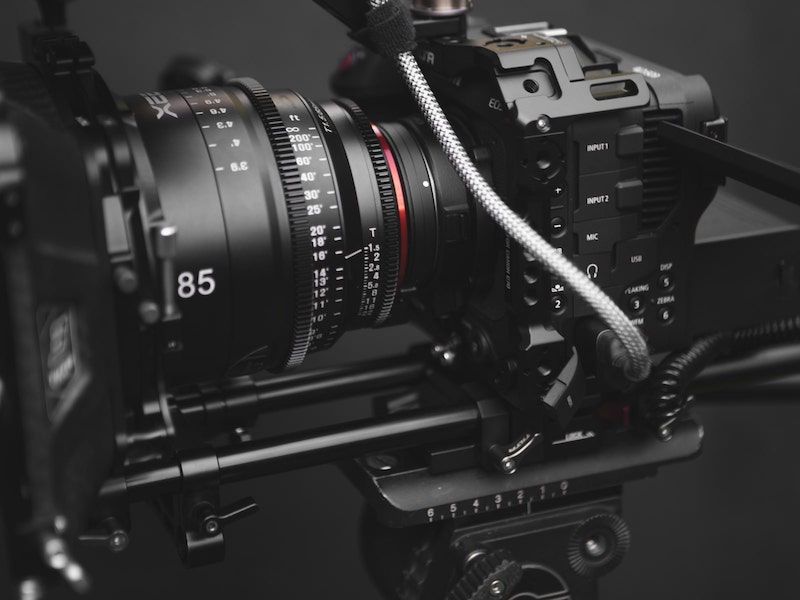 The ultra-compact footprint makes it perfect for use in run-and-gun scenarios where you simply don't have enough room for anything other than a body and lens. At the same time, this new small and sleek form factor makes it an intriguing proposition for experienced cinema shooters. Similar to that, the compact frame makes mounting on a gimbal easy.
Similar to the EOS R and the C100 series, it has a 3.5-inch vari-angle touchscreen LCD with a resolution of 2.76M dots. Additionally, the display itself is sharp, clear, and accurately renders colors. It provides touch focus, tracking, and video start/stop, and manages the touch menu in terms of functionality.
The EOS C70 offers a kind of touch Quick Menu that can be used to recall important settings and assistance features quickly. Additionally, the vast majority of photography parameters can be swiftly changed using this menu. It also provides a Status screen that displays the primary recording options and other camera data. Its 13 programmable buttons on the body give you plenty of options to arrange the buttons wherever you like.

Image quality and low-light performance
The C70 acquires the most recent DIG!C DV7 CPU and 8.85MP Super35 CMOS sensor from the C300 Mark III. It also features Canon's newest Dual Gain Output technology, which generates a dynamic range of 16+ stops. DGO essentially combines two different gain readings at the pixel level to obtain this range.
The C70's image quality is just outstanding. Because of the dual gain output technology's 16+ stops of dynamic range, the lights are bright and the darks are dark. For high-quality photographs, you can have a billion different color palettes. It also guarantees noise reduction.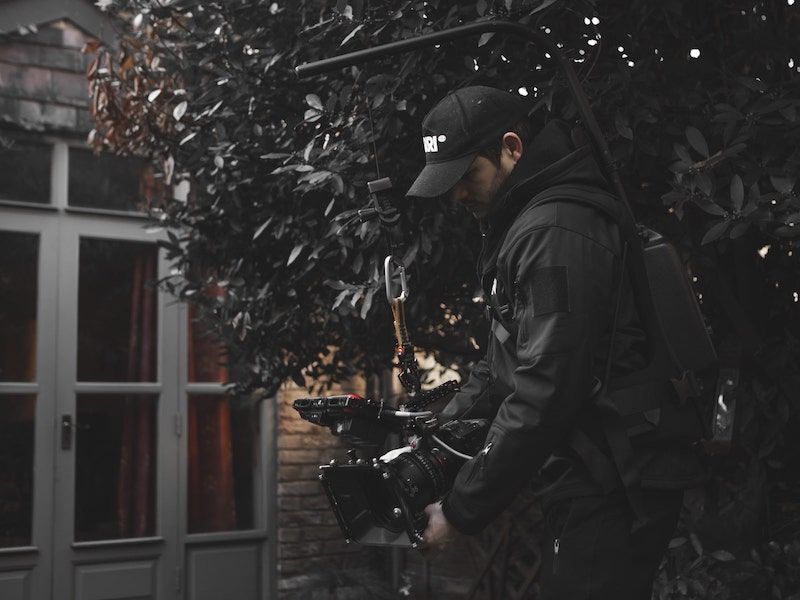 The C70 has an ISO sensitivity range of 100 to 102,400. Additionally, because it inherits the same sensor and CPU setup as the C300, it has the same low-light capabilities. However, it is still quite good for this class.

Video capabilities
The C70 offers a whole set of cutting-edge video-centric capabilities. Zebras, Vectorscopes, False Color, Waveforms, and RGB Parades are a few of them. Additionally, it comes with an integrated anamorphic preview and de-squeeze, saving you money by eliminating the need for additional displays for some of these capabilities.
With this camera, you can have C-Log2 and C-Log3 log profiles in two different flavors from Canon. These profiles increase the dynamic range of the camera, preserve more details, and offer superior overall tonal reproduction. Although C-Log2 unleashes the camera's full dynamic range at 16+ stops, grading will take longer. On the other side, C-Log3 promotes better workflow. The dynamic range is nevertheless decreased to 14 stops.

Cinema RAW recording is absent in C70. If you need this option, consider Canon's higher-end C300 and C200 models.

Additional features
Anyone coming from DSLRs or mirrorless cameras will find the built-in ND filters to be a revelation. The 2-, 4-, and 6-stop physical NDs, expandable to 10-stop digitally, operate excellently while only having a very slight impact on color. The C70 maintains color effectively even when underexposed, as this is the situation where Dual Gain Output appears to be most effective.

The C70 introduces the RF mount as the first EOS Cinema camera. This makes Canon's most recent RF collection, which has better optical performance than corresponding EF lenses, available to filmmakers. Thankfully, you can utilize older EF lenses with an adapter just like the EOS R and the more recent R5 or R6. All existing EF-RF adapters are compatible with the camera as well.

This camera's Dual Pixel CMOS AF and Face Detection make focusing a breeze. These two characteristics will both provide exceptional autofocusing performance. You won't easily botch up a shot thanks to its sophisticated Dual Pixel Focus Guide. The front and rear focus points will be displayed in this feature's on-screen information. It will indicate where you should concentrate. Canon's EOS iTR AF X, a metering system designed to enhance distance measurement algorithms, is also available for the first time on the C70.

The camera can handle vertical video sharing on mobile devices thanks to 9:16 Vertical Capture. And it's a superbly forward-thinking innovation from Canon that will make it easier for filmmakers to share footage online. To make it even simpler to shoot in this format, you may optionally flip the user interface 90 degrees using the menus.

Final verdict
The Canon EOS C70, with its hybrid design and incredible capability, both democratizes the world of movie cameras and provides seasoned videographers with a new, small-but-powerful weapon for independent and run-and-gun filmmaking. For anyone who shoots video professionally, the combination of the C300 Mark III's capability, the possibility of the RF mount, and the touch input and ergonomics of a mirrorless camera is a compelling proposition.

The Canon EOS C70 is an excellent cinema camera that is equally well suited as a starting point for those who are new to this type of shooting as it is a fantastic tool for experienced videographers looking for a compact body to shoot in confined or fast-paced environments - and is especially well suited for solo shooters.

The form factor and easily accessible menus are significantly more welcome than other cine cameras, so if you're a content producer or events filmmaker who has been shooting on a DSLR or mirrorless camera, you'll quickly get used to it and start making excellent videos.

Canon EOS C70 alternatives

With its excellent 4K image quality, especially at high ISOs, incredible video AF, quick frame rates, and extremely high-spec internal 10-bit codecs, Sony's most recent A7S III mirrorless camera has driven video shooters crazy. It shoots at DCI 17:9 C4K rather than just 4K, performs even better in low light, and naturally has XLR audio, built-in ND filters, and all the normal handling advantages of a dedicated video camera. For more info explore our Sony FX6 product review.

The FX3 could be mistakenly thought of as a slightly upgraded A7S III at first appearance, but there's much more to it than that. The FX3 truly bridges the gap between mirrorless and movie cameras thanks to its active cooling, cinema-focused features, handle, and XLR connections. For content producers that are ready to step up their game and produce more polished, cinematic films, this is a terrific cinema camera. For more info explore our Sony FX3 product review.

For a professional videographer, the Pocket Cinema Camera 6K Pro is a superb and cost-effective instrument. This portable and adaptable video maestro is excellent for capturing b-roll and on-the-fly material. Its small size, large screen, and simple controls give it a well-honed, unfussy feel. It is packed with helpful, intelligent features and offers the same superb 6K image quality as its predecessor. For more info explore our BMPCC 6K Pro product review.


Is Canon C70 good for photography?
AThe Canon C70 is a video-first camera, but it can also capture stills.
Is Canon C70 Netflix approved?
Yes, the Canon C70 is Netflix-approved.
When did Canon C70 come out?
Canon C70 was released in September 2020.
Does Canon C70 shoot 4K?
Yes, the Canon C70 shoots 4K videos.
Can the C70 shoot raw?
With the recent firmware update in 2023, Canon C70 now shoots raw.
Popular listings for rentals