The Most Affordable Cinema Camera: Welcome Sony FX6
Rent camera gear from local creators.
Sony FX6 is the cinema camera born as a hybrid between the FX9 and the A7S III. The FX6 is the most affordable cinema camera on the market, however that does not mean a lack of features.

It has a 4K image sensor, fantastic low light capabilities, and more. Read all about the Sony FX6 here.

A camera is an excellent asset in your gearbox, but far from the only one. Explore what else there is of essential camera equipment.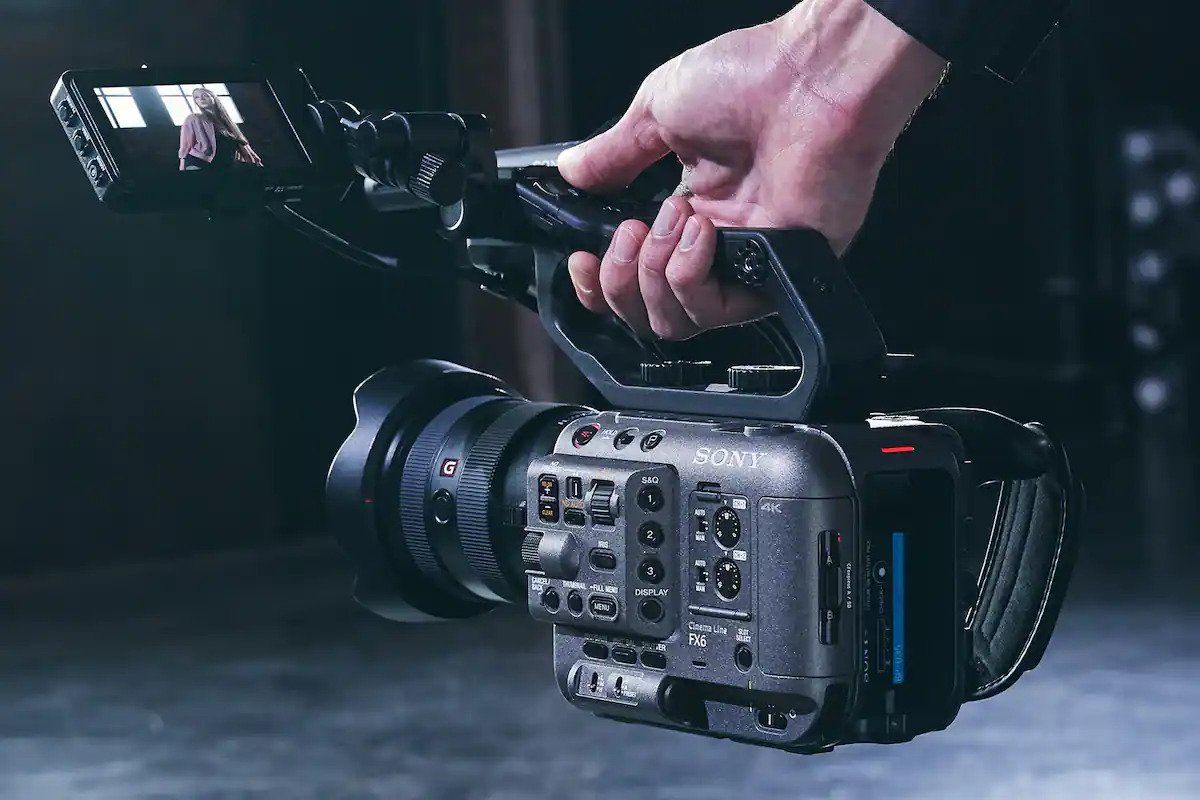 Sony FX6 key specs
Type: Cinema
Mount: Sony E-mount
Sensor: 10.2MP Full-Frame CMOS sensor
Dynamic Range: 15 Stops
Shutter speeds: 1/8000s to 1s
ISO: 800 - 12,800 (extended 160-409,600)
Video resolution: DCI 4K/60p
Weight: 2 lb / 890 g
Screen: 3.5″ 2.76M-dot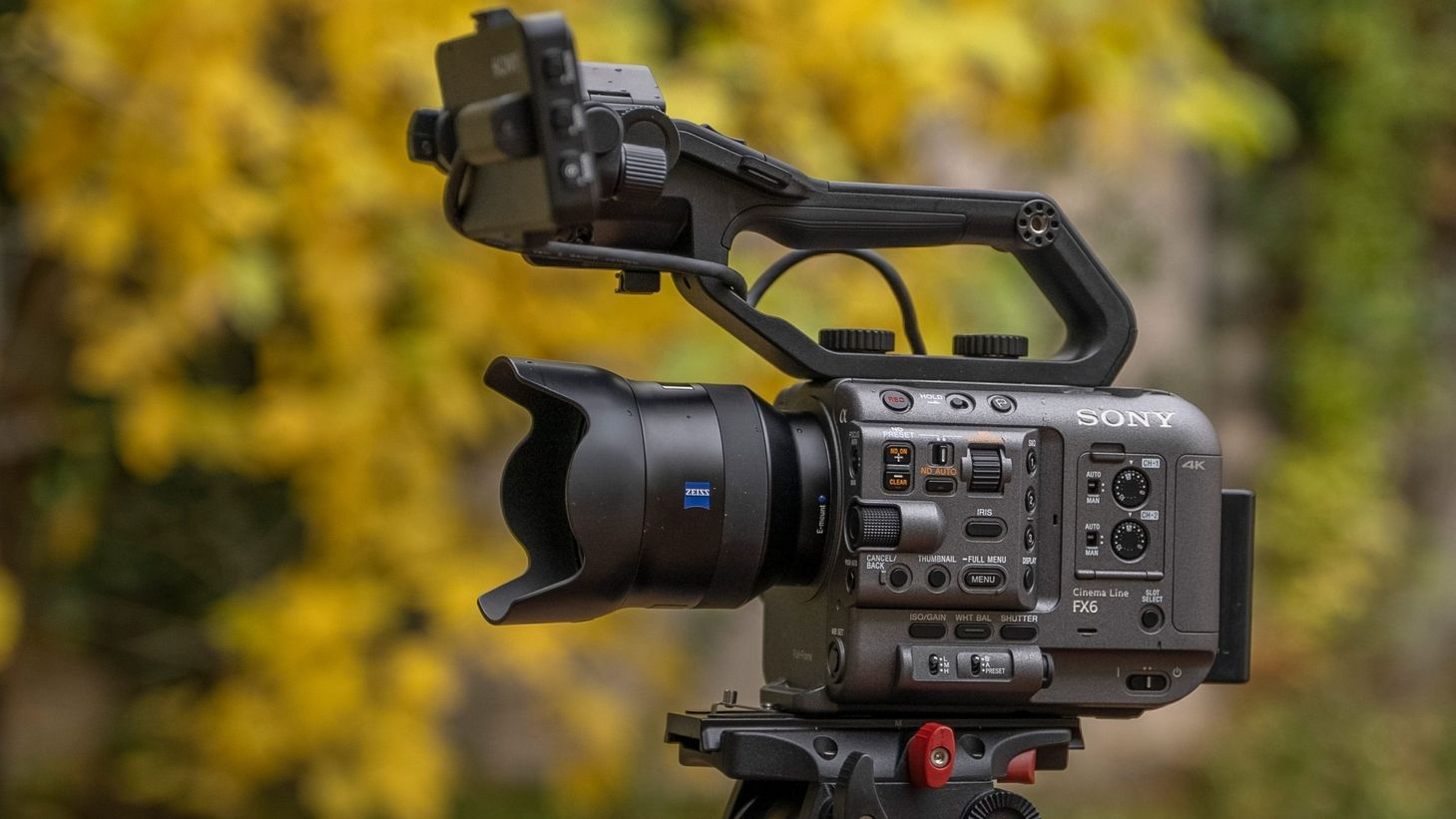 Blending Cinema-line and Alpha cameras
The FX6 is practically the cinema camera version of the Sony A7S III. Why? Because it has inherited a lot of its features, which is partly why the FX6 is as affordable as it is.

The FX6 is technically a Cinema-line, so you may be surprised to learn that the FX6 has an almost identical image sensor to the A7S III, similar color science and autofocus system, and uses the same BIONX XR image processor as the A7S III.

But that is not to say the A7S III is better or on-par when it comes to video recording. Because there is no doubt that the FX6 is way more suited for it, with its XLRs, Electronic ND filter, SDI, LUTs, etc.

The FX6 is simply the result of Sony trying to create the best of both worlds. And it's pretty awesome!
Image sensor
The FX6 has a Full-Frame CMOS sensor with 10.2 megapixels, allowing the camera to shoot in 4K resolution.

Given that the image sensor "only" has 10.2 MP, it also means that 4K is ONLY a possibility in Full Frame. If you want to shoot in other formats, you'll have to settle with Full HD.

The camera records using the XAVC-I and XAVC-L codecs, the same as the codes used in the FX9.

While it is advertised that the camera shoots in 4K 60p, you can actually push the camera using S&Q mode to shoot in up to 120 fps, making for some awesome slow-motion shots.

The FX6 also boasts a pretty impressive autofocus system, considering it's a cinema camera, and that also works well on pretty much any resolution and fps.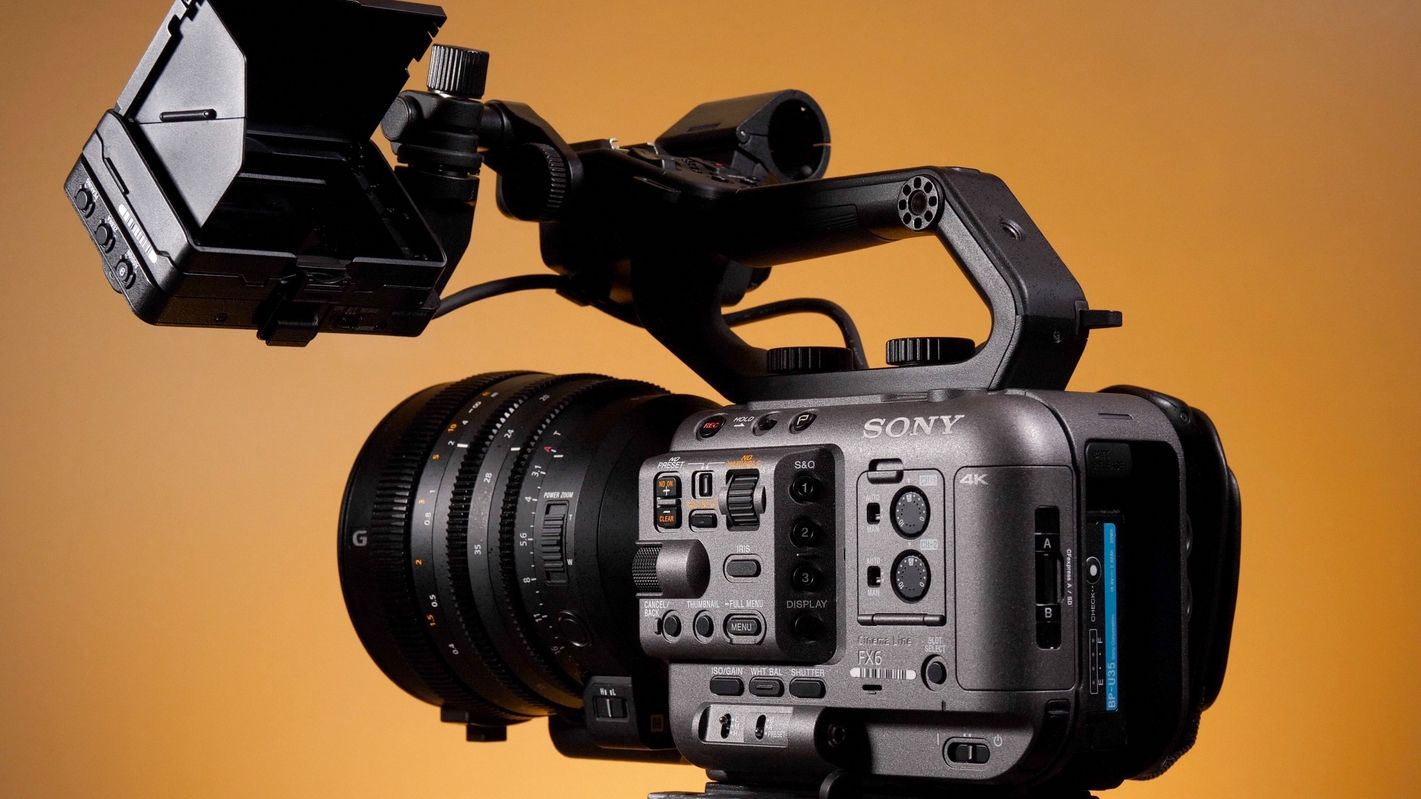 Low light performance
The Sony PXW-FX6 has some pretty good native ISO values at 800 - 12,800 ISO. At extended level, those are 160-409,600 ISO which is god dang impressive.

These numbers mean that the FX6 is a monster at low light performances and probably one of the best low light video cameras out there.

This is great news for anyone who loves to do any form of low-light shooting. You don't have to worry about getting grainy footage using the FX6.
External RAW recording
While the FX6 still needs an Atomos recorder to record ProRes RAW, there are still some upsides to the RAW recording. Unlike the FX9, you do not need to buy the XDCA accessory to output RAW.

This is great news for everyone worried about paying several thousand dollars in accessories just to record in RAW. This just makes the FX6 an even more affordable camera.
Design, size, and handling
The Sony FX6 has continued a trend that is so popular that you've probably read it about pretty much any modern cinema camera.
It is designed to be modular. This means that you can take off every single part of the camera and switch around as you need to. This also makes it more compact for transport, which is great for the traveling filmmaker.
Compact and lightweight body
The FX6 is fairly compact and lightweight. However, you have to consider that the 2 lb body weight will increase once you've got all of the attachments.

The touchscreen should be familiar to you if you've used the FX9 because it works in the exact same way. The LCD screen allows you to tinker with a bunch of different options, including using your finger to adjust the autofocus.
Complicated setup
If you're new to the Sony system, you should expect things to be a bit complicated, at least in the beginning.
Unlike other systems, Sony has a tendency to make everything a bit more complicated than they have to. But you're going to love it once you get a hang of it!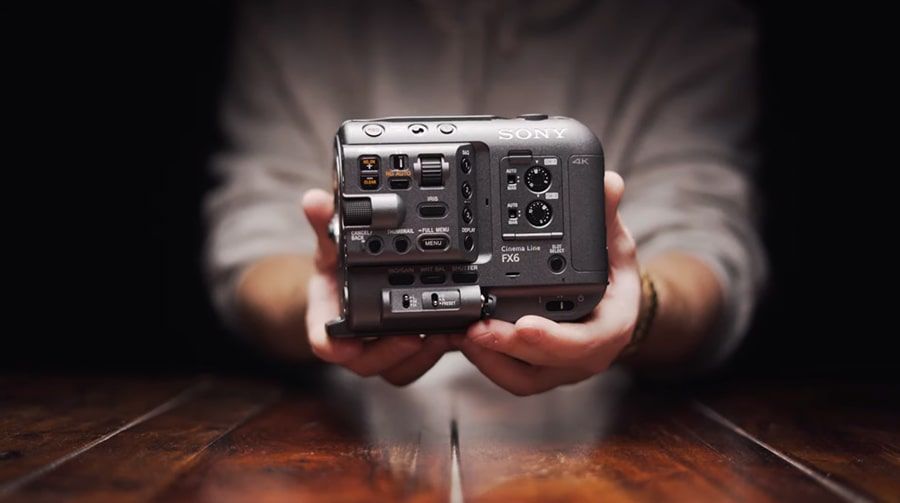 Cooling and build quality
Sony chose to design the FX6 with an impressive cooling system, which is so good, that Sony has promised it won't overheat under any circumstances.

The camera is built using a magnesium alloy, and it has both dust and moisture sealing which is great for outside shoots.

Because of the camera's built-in electronic ND filters, the camera doesn't sport an in-body stabilization system.
The Sony FX6 does utilize Sony's Catalyst software to record gyroscope data for post-stabilization. So you get some form of image stabilization.
Final verdict: Who should get the Sony FX6?
The Sony FX6 is a dream for anyone who wants to get a professional cinema camera but just hasn't been able to afford one.  

The FX6 is definitely made for cinematographers, but probably those at a lower budget. If you're a professional cinematographer with a larger budget, you may want to get the FX9, due to its 6K capabilities.

But if you can live with a 4K performance, you get a fantastic performing low-light cinematography camera.

The Sony FX6 currently retails for $5,998, which is a bargain deal for a professional cinema camera.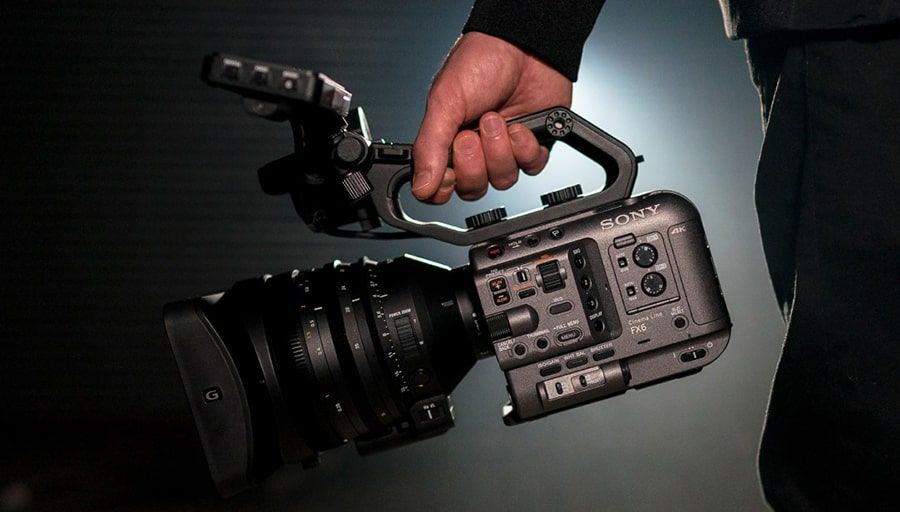 Rent or subscribe to a Sony FX6
I hope this article helped you realize the pros and cons of the Sony FX6.

If you want to get a Sony camera, but don't want to spend thousands of dollars, consider renting or subscribing to a Sony FX6 on Wedio.
Camera Rental: Save Money with Wedio
5sHshmF1n_Y
Rent Camera Gear: Access Pro Equipment
qqHXJy6AWlc
Camera Hire: Take Your Production to The Next Level
71PttfqWPXk
FAQ
When will the Sony FX6 be in stock?
Sony has no news about any restocks.