Discover the 9 Best Microphones for Streaming in 2023
Rent camera gear from local creators.
Whether you are live streaming for fun or want to be a professional, a good streaming microphone can vastly improve your production.
Streaming has risen as both a leisure activity and a potential career, and so did the number of mics available. Discover our pick of the 9 best mics to upgrade your streaming!
Already a pro in streaming and looking for a microphone? Rent or subscribe to a mic of your choice here.
wedio top picks
Best Microphones for Streaming
The 9 Best microphones for streaming

1. Shure MV7 Microphone
Shure MV7 Microphone
Frequency Response

– 50Hz-16kHz

Sensitivity -55dBV/Pa

– A/D Resolution 24-bit/48kHz

Low Cut Filter

– Highpass with Presence Boost
Shure's first hybrid XLR/USB microphone provides pro-level sound with minimal set-up and expertise required. Although it is more expensive than any average premium mic, its versatility justifies the cost.
The Shure MV7 is an approachable microphone that doesn't have many buttons or switches. Instead, it is equipped with a touch panel decorated with a row of LED lights to indicate the gain level. The panel also includes a mic mute switch for on-the-fly changes.
If you are looking for a microphone that will plug into a USB audio interface to go all XLR down the line, then the Shure MV7 is your choice.
The Shure MV7 has a unidirectional cardioid polar pattern, is equipped with an integrated touch pane for mic controls, and has a recording sample rate of 48kHZ/24 bit.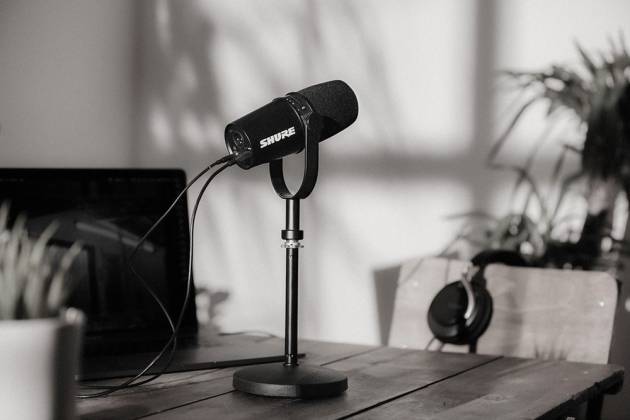 Size: 6.5 x 3.6 x 6"
Pros
Excellent vocal clarity
USB/XLR combo
Versatile
Easy-to-use
Cons
No mic stand included
Uses micro-USB, not type-C
2. Blue Yeti X
Blue Yeti X
Four-Capsule Array

– Greater Focus & Clarity

High-Res

– 11-segment LED Metering

Blue VO!CE

– 7 Broadcast Vocal Effects
The Blue Yeti X is a hybrid model of the Nano and the original Yeti, a better mix of both mics.

With many new microphones entering the market, the Yeti X continues to be a reliable option for anyone looking for a great-sounding mic.
The solid Yeti has an LED-lit front panel that monitors the volume levels at a glance, and the sound quality remains blue-chip. The Blue Yeti X is the preferred mic of many professional streamers and podcasters.
Like the original Yeti, the X version still easily plugs into a PC through a USB connection.
The Blue Yeti X comes with three polar pattern types - cardioid, bidirectional, and omnidirectional. This microphone is equipped with Blue Vo!ce software, as are all Yeti family microphones.

Zero-latency monitoring and smart knob controls are among the features as well. Recording Sample Rate of Blue Yeti X is 48 kHz/24-bit.
Size: 11.38 x 4.8 x 4.33"
Pros
Best sound of all Blue microphones
LED front panel
Blue Vo!ce software offers great flexibility
Cons
Low mic stand
Better with a mic arm
Delicate ports
3. HyperX SoloCast
HyperX SoloCast
Frequency Response Range

– 20 Hz - 20 KHz

Dimensions

– 3.1 x 3.1 x 7.1 inches (80 x 80 x 180mm)

Weight (microphone only)

– 0.6 pounds (261g)
The HyperX SoloCast is one of the best among the budget-oriented microphones. This mic delivers sleek audio performance, prioritizing the sound over extensive features set for an affordable price.
The HyperX SoloCast is an easy plug-and-play, compact cardioid microphone aimed at those who don't want extra features or distractions.

The microphone features a condenser capsule capable of recording 16-bit audio at a sample rate of 48kHz.
It offers largely accurate mic audio across the vocal spectrum - no matter your voice pitch, you won't have any issue coming through clearly while speaking into this microphone.
The HyperX SoloCast comes with a unidirectional cardioid polar pattern and tap-to-mute sensor.
Size: 3.1 x 3.1 x 7.1 inches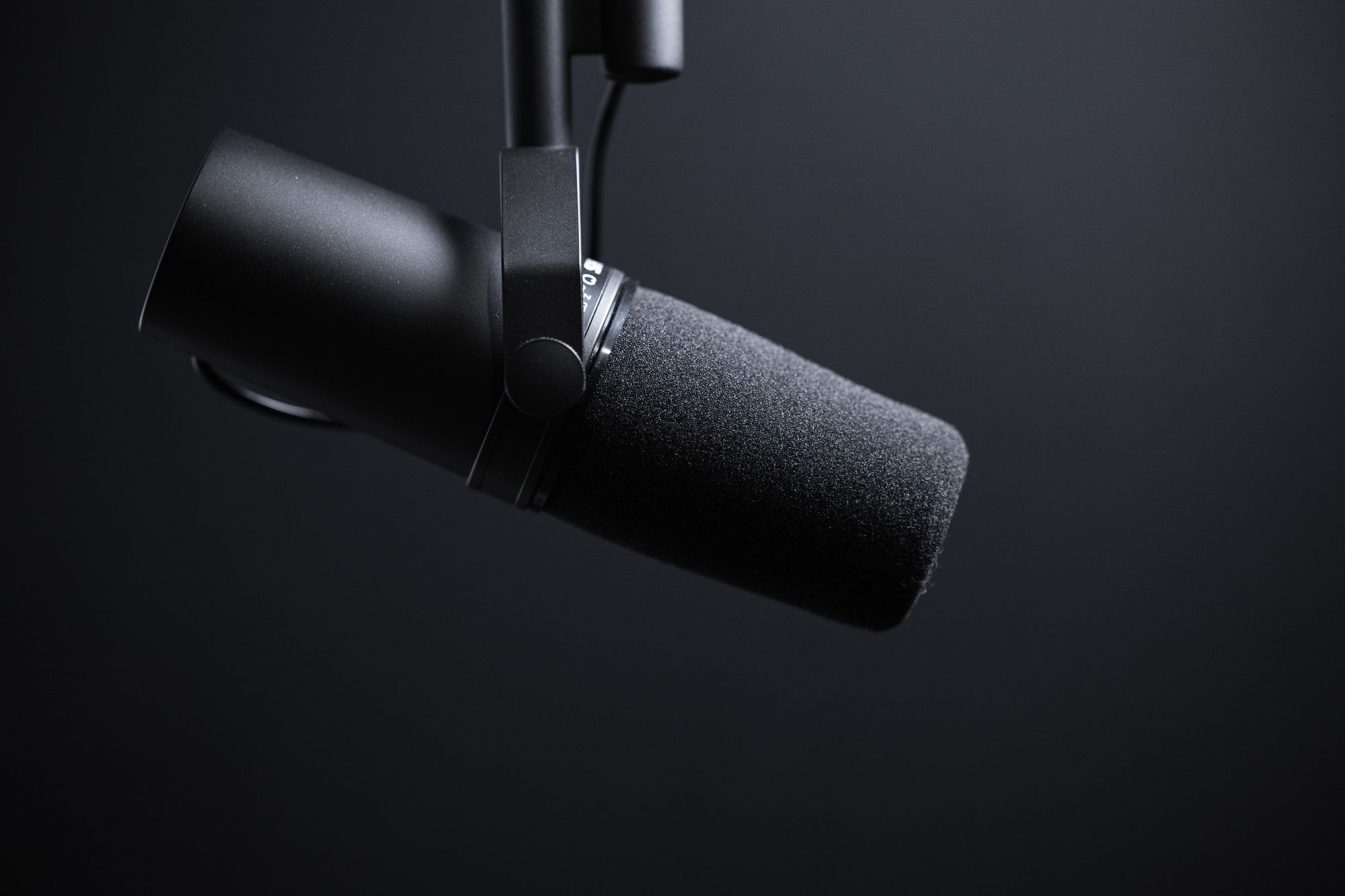 Pros
Sounds nearly identical to QuadCast Mic
Great price
Portable design
Cons
No gain control on the mic

4. RODE NT-USB-Mini
RODE NT-USB-Mini
Crisp, clear, DSP-free mic signal

– Pressure gradient acoustic

Zero-latency monitoring mode

– 585g / 1.29lb

Frequency Range

– 20 Hz – 20 kHz
The Rode NT-USB-Mini is the best choice for entry-level content creators. It has everything a premium mic has and shrinks it down to something more affordable. Still, it retains the top-class audio quality as other Rode family mics.
Rode NT is a compact, easy-to-operate, and solid-sounding microphone with a fixed cardioid pattern that is suitable for gaming and podcasting, as well as recording vocals or instruments.
The microphone does a great job zeroing in on the recording subject and dialing backroom audio originating from the opposite direction.
The Rode NT-USB-Mini is connected through a USB, has a 48kHz sample rate, zero-latency monitoring, and comes with mute & headphone volume controls.
Size: 89.3 x 141.9 x 54.5 mm
Pros
Great sound
Simple and compact design
Decent software
Cons
Software only works with NT Minis
Picks up background noise
Fixed pattern
5. HyperX Quadcast S
HyperX Quadcast S
Connection Type

– USB-C, 3.5mm headphone output

Power consumption

– 5V 245mA (white light)

16-bit depth

– USB 2.0 (full speed)
The HyperX Quadcast S is an excellent microphone for a streamer looking for an easy-to-use, clear-sounding mic.

Although it's not exactly the Yeti X in terms of sound quality, the Quadcast S makes up for it with design and feature set.
The Quantcast S has a great bundle of a good price, sleek sound, and additional features to add to a live stream.
For an on-camera appearance on a stream, you can add some visual flair directly from the mic. The HyperX QuadCast S is covered in fully customizable RGB lighting, which makes it useful for other light-up gaming peripherals and PCs.
The HyperX Quadcast S is equipped with a cardioid polar pattern, which makes the recording sounds clean enough for serious streamers.

Its built-in shock mount helps prevent bumping sounds in case you need to reposition it.
Other polar patterns of this mic include bidirectional and omnidirectional. It's a USB type of mic, with a recording sample rate of 48kHz/16-bit.
Size: 8.27 x 2.16 x 2.16 inches
Pros
Easy-to-use
Touch-sensitive mute button
Built-in shock mount
RGB lighting
Cons
Subpar audio quality
Might be found overpriced for its audio performance
Some build materials are flimsy
6. Elgato Wave 3
Elgato Wave 3
Sensitivity

– -25dBFS (min gain) to 15dBFS (max gain

Dimensions

– 6.0 x 2.6 x 1.6 in (153 x 66 x 40 mm)

24-bit resolution

– 48 / 96 kHz sample rate
The Elgato Wave 3 is a feature-packed 96kHz microphone that has high-quality sound, is easy to use, perfectly suitable for streaming, and is compatible with most devices through USB.
The digital audio mixer supports up to 8 channels of audio and can output to OBS and Xsplit, which gives more control over the stream's audio.

The single cardioid polar pattern limits the Wave 3's versatility, but if you're looking for an easy-to-use microphone for your next stream, this is a decent option.
The Wave 3's recording quality is high, with particular resistance to pops and background noise. Additionally, you can always use the onboard controls to make adjustments as well.
The mic's recording sample rate is 96kHz/24-bit, and its features include capacitive mute, volume control, and gain control.
Size: 6 x 2.6 x 1.6 inches
Pros
Clear audio
Digital mixer
Simple mounting
Cons
7. Blue Yeti Nano
Blue Yeti Nano
Compact design

– for Easy Streaming and Recording

VO!CE Vocal FX

– Works with Mac, Windows & iOS Tablets

Cardioid & Omni Polar Patterns

– 20Hz-20kHz Freq. Response
The Blue Yeti Nano is a cheaper version of the standard Blue Yeti, just with a better-sounding JLab Talk. Yeti Nano offers a digital signal processing-free, clear, and crisp signal that's ideal for streaming, podcasting, and music recording.
Yeti Nano offers a digital signal processing-free, clear, and crisp signal that's ideal for podcasting and music recording.

Yeti Nano comes with a cardioid pattern and an omnidirectional pattern, both based on individual capsules, not digital algorithms.
This condenser mic connects to devices through a USB.
Size: 8.3 x 3.8 x 4.3 inches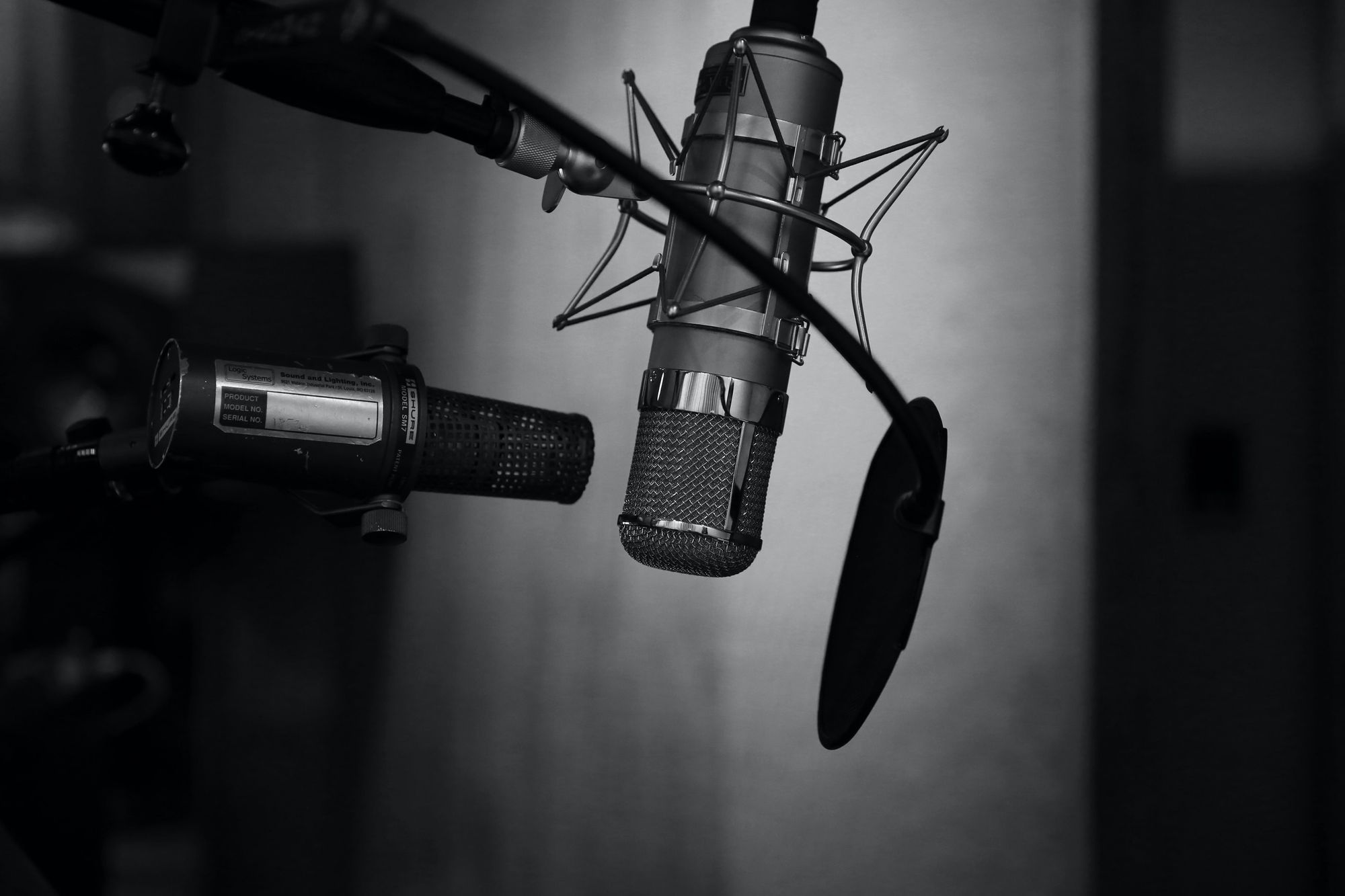 Pros:
Quality sound
Sturdy build
Cheaper than the Blue Yeti
Cons:
No stereo mode
Basic controls
Requires desktop Sherpa app to modify gain levels
8. Shure SM7B
Shure SM7B
For Podcast & Broadcast Work

– & Pro Voice-Over Applications

Dynamic, Cardioid Pickup Pattern

– Detachable Windscreen

Bass Roll-Off & Midrange Controls

– 0.764 kg (1.69 lbs)
The Shure SM7B was originally designed for broadcast purposes, and it tailors to every detail of one's voice. You are guaranteed to sound exquisite when using this microphone for streaming.
The Shure SM7B's air suspension shock isolation and internal pop filter create a pure and polished sound by eliminating all mechanical noises and breathiness.
The Shure SM7B can only record what's said directly through the front of the capsule while muting the rest.

The mic is equipped with an electromagnetic shield that defeats humming noises from nearby devices, like a computer monitor or amplifiers.
The mic has a cardioid polar pattern and comes in the size of 13.3 x 7.2 x 4.8 inches.
Pros:
Good price
Included pop-filter
Tap to mute
Cons:
Pricey
Needs a good interface or preamp to get the best results
9. Audio Technica AT2020USB+
As a unidirectional condenser microphone, the Audio Technica AT2020 finds a great balance between capturing top-tier audio without picking up the background noise.

The Audio Technica AT2020 is very versatile and streaming- and podcasting-friendly.
With a USB connectivity type and tripod stand, this condenser mic makes streaming easy for all users. Just plug it into the USB port on your PC or Mac, and it is ready to go.
The Audio Technica AT2020 comes with cardioid polar patterns. It requires an XLR cable and a mixing board to work, both of which will cost you some extra money.
Size: 6.38 inches long, 2.05 inches maximum body diameter
Pros
Audio quality
Handy lag-free monitoring
Brings in pleasant room sound at a distance
Cons
Picks up keyboard clicks
Limited polar patterns
What type of microphone is best for streaming?

When choosing a desktop-style microphone for streaming, the first thing that should be on your mind is the sound quality.
Such potential issues as dull design or poorly-adjustable stands can be compensated for, but if your mic sounds weak or lacks in details when recording, your stream will consequently suffer too.
Between condenser and dynamic mics, choose the former - it will give you clear audio while streaming and reduce any background noises.

However, they come as a more costly option than dynamic microphones.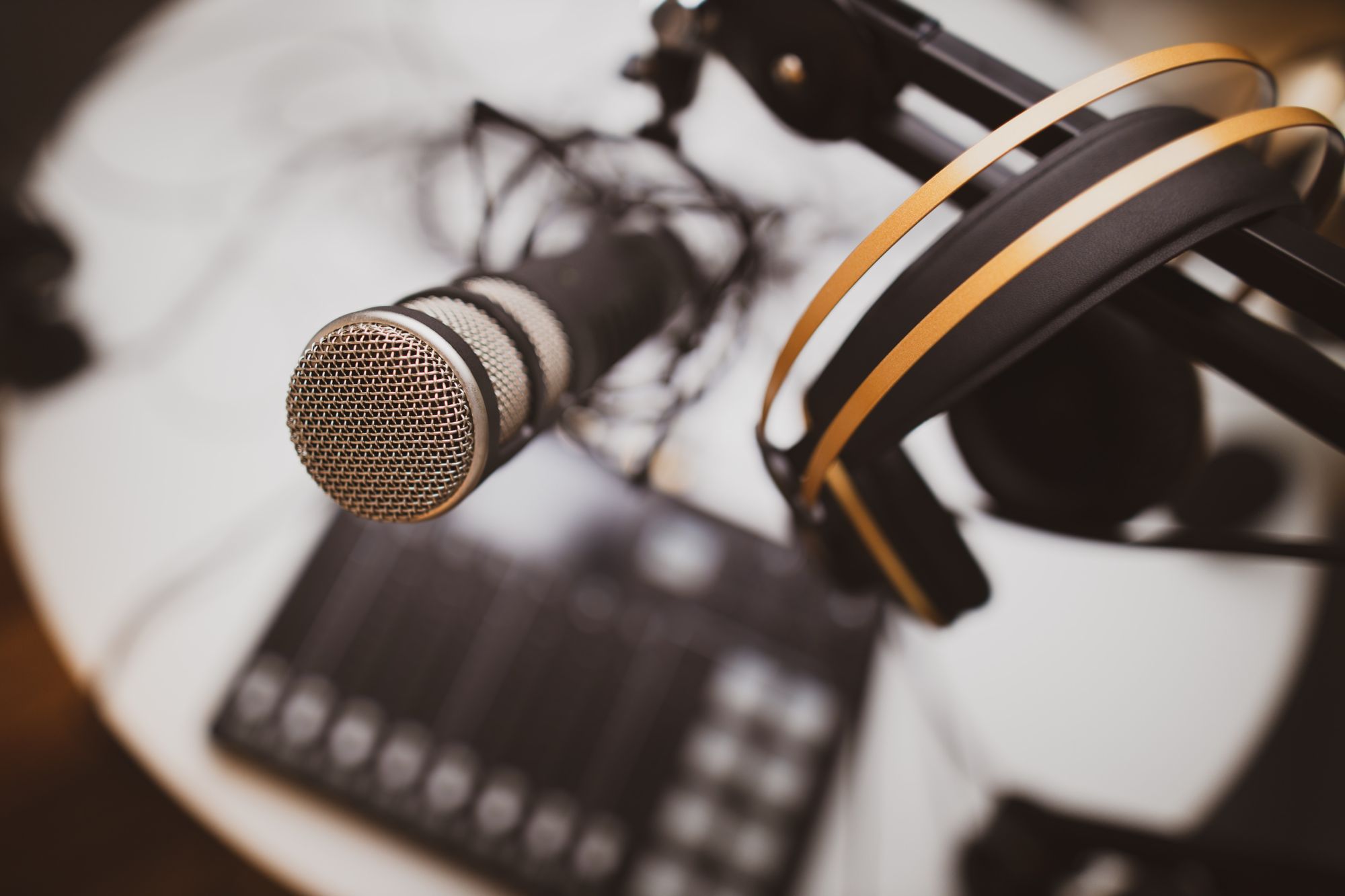 3 Things to consider in a streaming microphone

There are other important things to consider before pulling out your wallet to pay for your next streaming mic:
1. Needed connector
USB microphones are among the most prevalent for gaming and streaming, but you'll sometimes see that XLR is more widely used as a professional connection standard.  

Hybrid USB/XLR can offer you the best of both worlds but can be more expensive.
2. Polar pattern
A polar pattern determines how much and from which direction an audio signal will be picked up by your mic. For gaming and streaming, you will need a pattern that picks up sound directly in front of the microphone and not much else from anywhere else in the room.
3. Sample and bit rate
The sample rate is the number of samples of audio recorded every second. 48kHz is the most common sample rate for many microphones, and, if you want crisp sound quality, don't choose lower than that.
Bit rate is the speed at which a digital and audio file gets encoded. Within the streaming mic world, 16-bit and above is considered a good bit rate.
Explore the best live streaming camera
Excited to have your first stream? We hope with this review your mic choice will go smoother!
Learn more about the best streaming cameras if you want to elevate your streaming experience.
If you are new to the gear world, start with this guide on must-have equipment for a creator.
Should I rent a live streaming camera?
Camera Hire: Take Your Production to The Next Level
71PttfqWPXk
Camera Rental: Save Money with Wedio
5sHshmF1n_Y
Rent Camera Gear: Access Pro Equipment
qqHXJy6AWlc
About the instructors
FAQs
What type of microphone is best for streaming?
The best microphones for streaming are condenser types with XLR connectivity.
Are condenser microphones good for streaming?
Condenser microphones are good for streaming because they give you better sound quality and reduce background noises.
Should I get a USB microphone for streaming?
If you are a beginner or amateur, then USB is a good choice. If you want more professional sound quality, then go for XLR.
What is the best microphone for live streaming?
The best live streaming microphone is Blue Yeti X.
Rent microphones from local creators.
Save up to 40%.
Global Coverage included.
https://images.unsplash.com/photo-1485579149621-3123dd979885?ixlib=rb-1.2.1&ixid=MnwxMjA3fDB8MHxwaG90by1wYWdlfHx8fGVufDB8fHx8&auto=format&fit=crop&w=2831&q=80
https://www.wedio.com/en/microphones
Popular listings for rentals