Outstanding Stabilization & Design: Here's the ZHIYUN WEEBILL 2
Rent camera gear from local creators.
The ZHIYUN WEEBILL 2 is a great new gimbal with many features to help your recording go smoothly. Read the ZHIYUN WEEBILL 2 review, and learn all about the gimbal!
ZHIYUN Weebill 2 Pro Combo: Hands-On Review by Corry Raymond
Quick review of the Weebill 2 taken everywhere from London to New York 🗽 Check-out Corry's quick review on ZHIYUN Weebill 2 Pro Combo 📷
BlackMagic compatibility
206
ZHIYUN Weebill 2 Pro Combo: The Ultimate Review by Malcolm Modele
In his ultimate review learn more about the key features, camera compatibility, prices, functionality and more. Also, compare it to the DJI Ronin and calibrate it properly with Malcolm 🎥
Weebill 2 vs. DJI Ronin
427
Why rent our your gear?
hPu9DIXtzEM
A gimbal is an excellent asset in your gearbox but far from the only one. Explore what else there is of essential camera equipment.
ZHIYUN WEEBILL 2 key features
Weight: 3.15 lb / 1.43 kg
Dimensions: 13.8 x 8.9 x 5.9" / 350mm x 225mm x 150 mm
Dimensions (Folded): 12.6 x 8.9 x 2.4" / 320mm x 225mm x 62mm
Battery runtime: 9 hours
Battery charging time: 1.5 hours
Output: 5V, 1A
Flip-out Touchscreen 2.9"
Supports: Up to 7.3 lb
Bluetooth 5.0
Compatible with most DSLRs and Mirrorless cameras.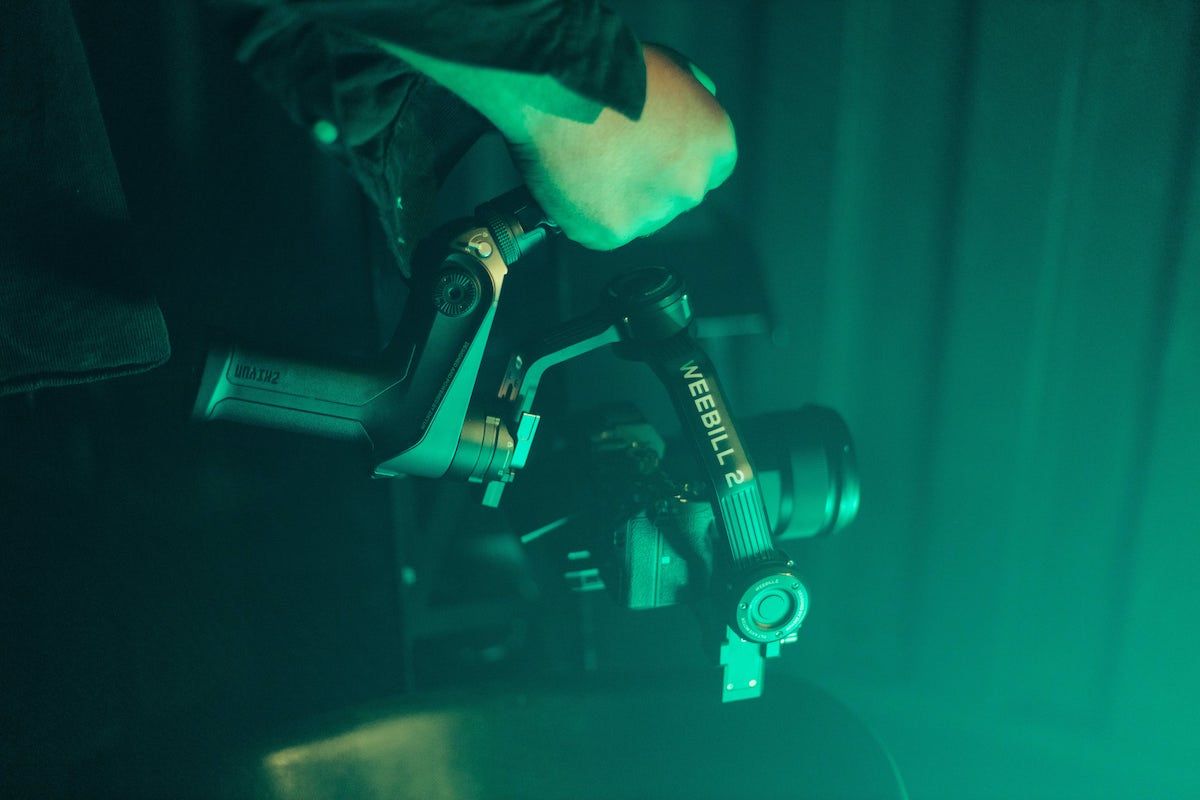 ZHIYUN WEEBILL 2 reviews: pros and cons
Advantages
Sturdy build
Great user-friendly design
Two-stage trigger button
Full control through the joystick
Works with many cameras
Disadvantages
Built-in battery
Less modular than other ZHIYUN models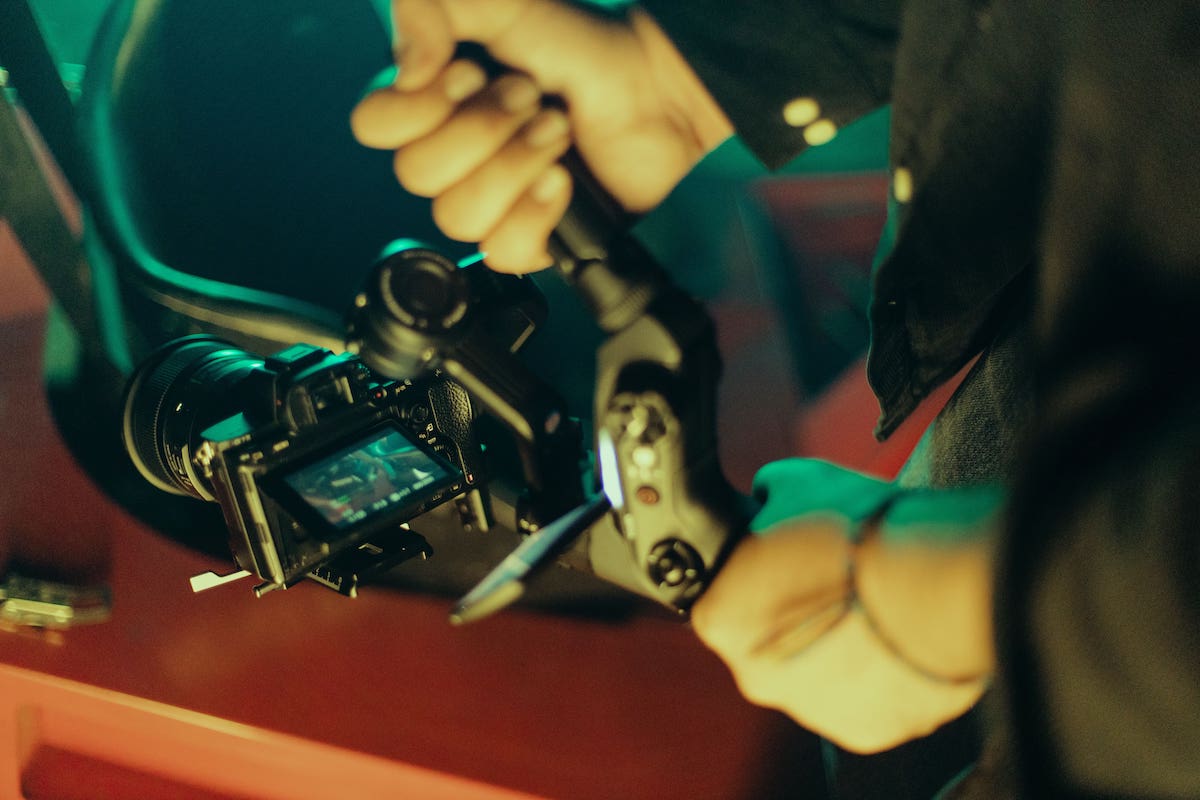 ZHIYUN WEEBILL 2: Gimbal modes
Pan Follow mode (PF):
Used to lock the tilt and roll axis
Allows for smooth panning
Follow mode (F):
Used to lock the axis motor
It keeps the camera level but allows for panning and tilting.
Lock mode (L):
Used to lock the camera into a single position
The camera points only in the locked direction
Point of View mode (POV):
Similar to follow mode but allows you to roll the camera.
Vortex mode (V):
Allows you to orient the cameras 90 degrees up
The camera can roll fully around while moving
Go mode (GO):
Allows you to lock the axis but pan and tilt the camera
Works like follow mode but a bit faster
Portrait mode:
Allows you to shoot vertical videos
Useful for videos on TikTok and Instagram.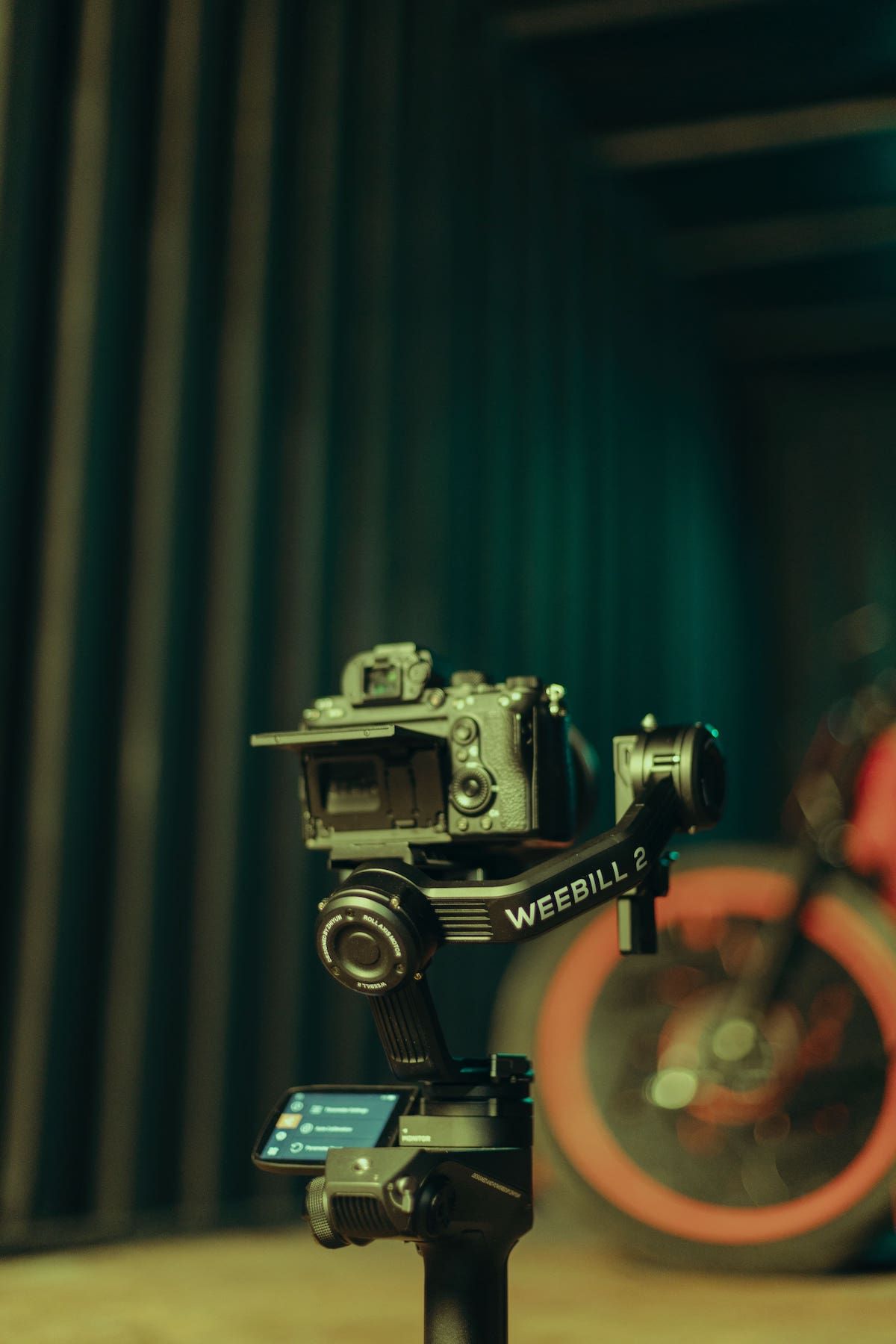 Design, size, and handling
The ZHIYUN WEEBILL 2 follows previous editions' footsteps and is designed with transportability in mind.
The gimbal is compact and can be folded for easier transportation. In fact, you could easily fit the gimbal into most camera bags.
But don't think that means it can't do the work because it can carry a weight of up to 7.3 lb, which is plenty for most setups. And other than being compact, it also comes with a great design and a ton of helpful features.
Easy to carry with rubberized grip
It has a rubberized grip and a handle that makes it easy for you to carry it one-handed. While it may be a bit heavy combined with a camera, it gives you better control of minor adjustments.
The camera also has a tripod attachment that makes it easier to mount. It can also be used as a grip. The gimbal also allows for things like an extra grip to be attached.
Mounting and balancing
The WEEBILL 2 has three rotating joints to help you balance and rotate your camera to your liking. It also has three sliding sections to attach various sized cameras.
The slide-out mounts also allow for better balancing with customizable adjustments for different sized lenses and cameras. The gimbal allows for up to 7.3 lb mounting, which is enough of a load to handle most modern cameras.
Improved stabilization with new Infineon sensor
The ZHIYUN WEEBILL 2 is equipped with an all-new Infineon sensor, an upgraded algorithm, and a better motor. What this means is that it allows for better stabilizing than previous models.
The gimbal is also designed, so setting up the gimbal with a camera goes quickly. And thanks to the different locking switches, you can easily adjust the axis and angles.
Customizable touchscreen
The ZHIYUN WEEBILL 2 also comes with an intuitive flip-out touchscreen which is 2.9" large. The touchscreen allows the user to adjust various settings, set up timelapse/panorama shots, monitor the shot, etc.
And it isn't just the touchscreen that allows for control over the gimbal. You can also download an app on your smartphone (Android or iOS), and use it for balance checks, switching modes, and even remotely trigger the device.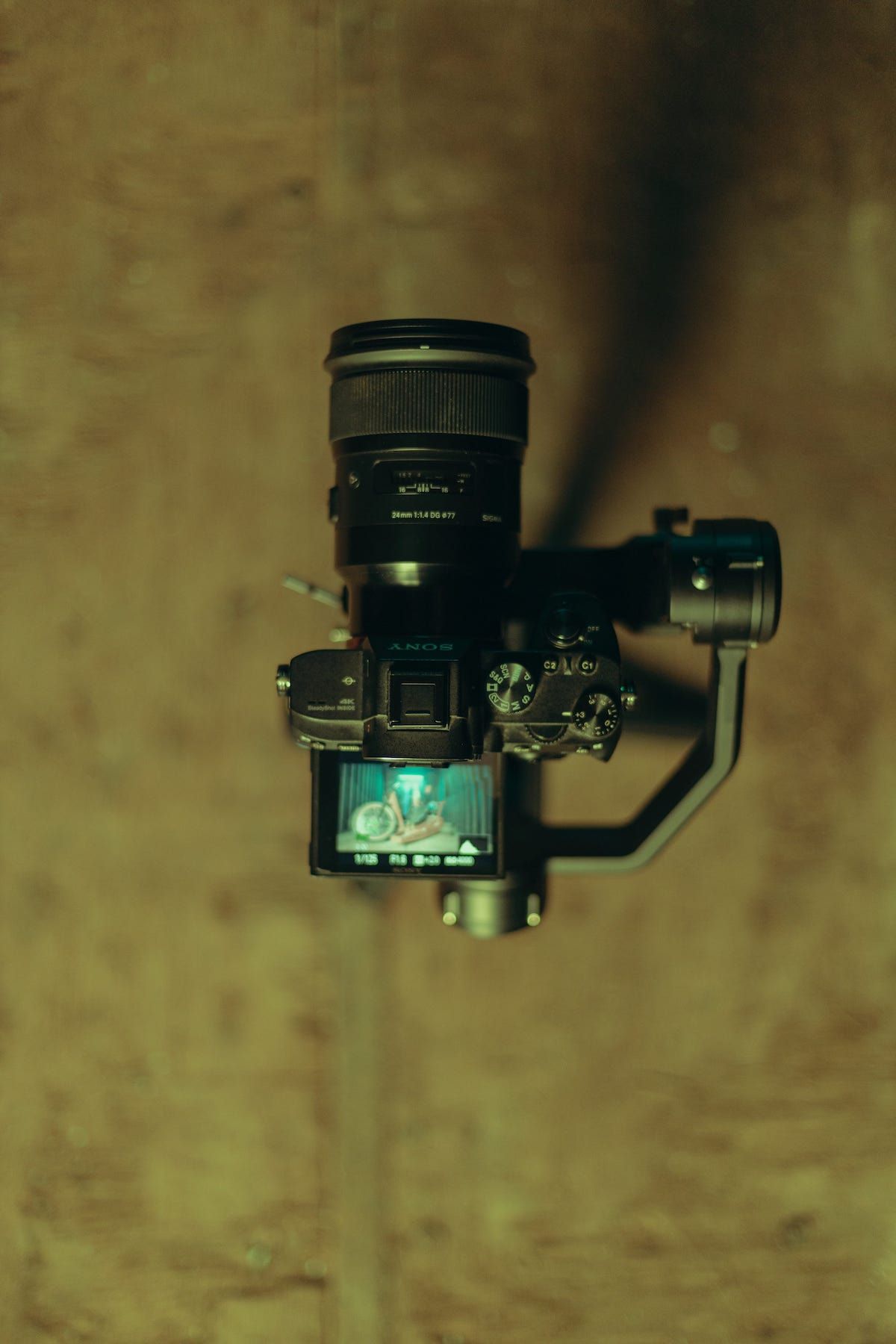 Battery life
A built-in battery means that you'll have to wait for it to be recharged once it's out of juice before going any further.
You can't just switch it out like you're used to with your camera.
9 hours battery life
Luckily, the gimbal has a battery runtime of around 9 hours, which should be more than enough for a full-day shoot. And if it isn't, you can charge it in the breaks.
The charging time from 0 to 100% is roughly 1.5 hours. So it won't take too long before it's ready to go.
The gimbal is designed so that you have to detach the camera for it to recharge, so you should always be sure that your gimbal is fully charged when you're out on a project.
Final verdict: Is the ZHIYUN WEEBILL 2 worth it?
The ZHIYUN WEEBILL 2 retails at $469, which sounds like a lot, but it does have loads of great functionalities.
If you're a videographer or a cinematographer, this gimbal can do wonders for your work. While it can't hold a cinema camera, it can handle almost any DSLR or mirrorless camera.
It's basically useful for any videography job where stabilization is required. The gimbal also has a built-in tripod system with a remote trigger. So it's also useful for that. However, that's not the reason you'll be buying a gimbal.
If you want a gimbal that can handle any video recording that requires stability and movement, e.g., wedding videography or the like, the ZHIYUN WEEBILL 2 is perfect.
Rent or subscribe to a ZHIYUN gimbal
I hope this article helped you realize the pros and cons of the ZHIYUN WEEBILL 2.
If you want to get a ZHIYUN gimbal, but don't want to spend hundreds of dollars, consider renting or subscribing to the gimbal on Wedio.
About the instructors
FAQ
Is the ZHIYUN Weebill 2 worth it?
Yes, the ZHIYUN Weebill 2 is worth it for any type of videography.
How much weight can the ZHIYUN Weebill 2 hold?
Up to 7.3 lb (3.3 kg).
How long does the ZHIYUN Weebill 2 take charge?
1.5 hours.
Popular listings for rentals