A Look Into the History of YouTube – From Early Creation to Today
Every day, over 2 billion monthly users watch hundreds of hundreds of millions of hours of content.
This is the YouTube phenomenon described in one sentence. Everyone is part of it, but not many people know how it all started.
Here is how YouTube got its explosive start and maintained that momentum to become the biggest force in online video.
Read our introduction to filmmaking to understand how to capture the best stories on video.
Back to YouTube now.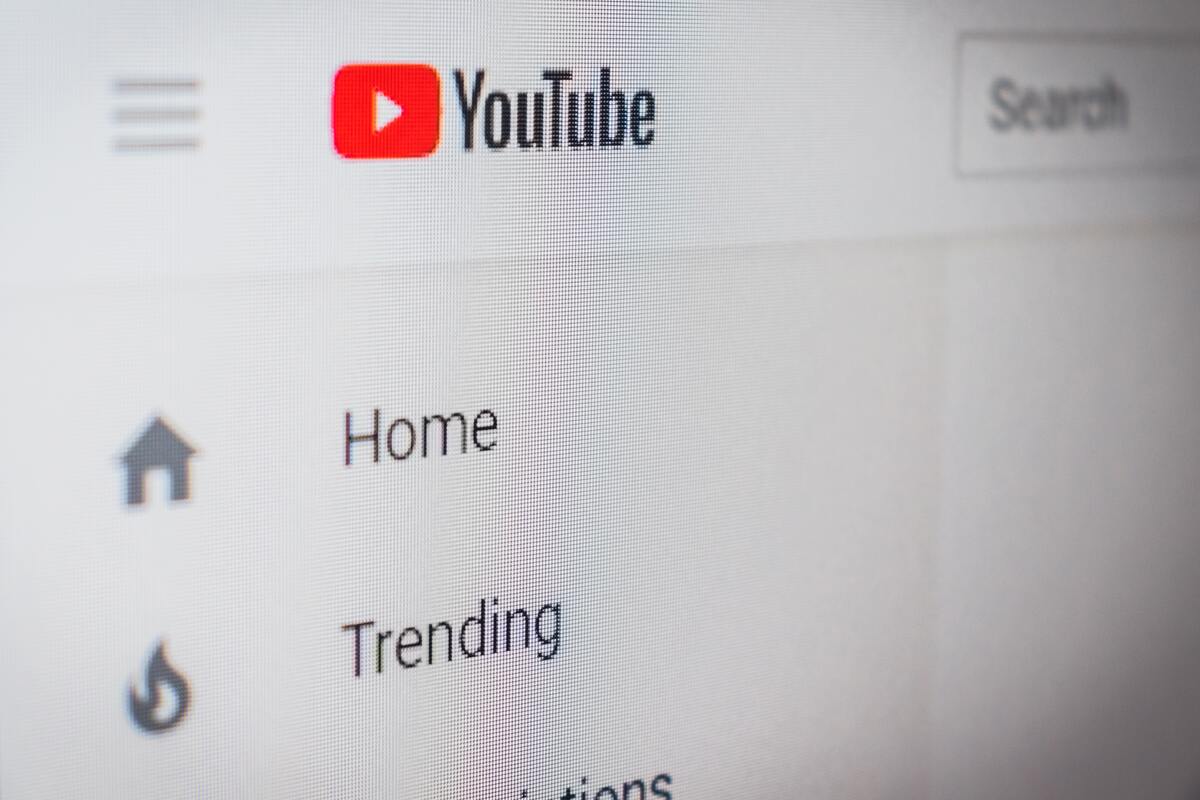 When was YouTube created?
On February 14, 2005, YouTube was created in San Mateo, California, by Chad Hurley, Steve Chen, and Jawed Karim.
The trio was all early employees of PayPal, which left them enriched after the company was bought by eBay. The founders of YouTube wanted to create an easy way for how people could upload and share videos worldwide.
Before YouTube was introduced, there were no reliable sources for one to share videos on the Internet.
For this reason, the three buddies, Chad Hurley, Steve Chen, and Jawed Karim, thought of starting a platform where people could share their beautiful experiences through online videos.
What was the first YouTube video?
The first-ever YouTube video was uploaded on April 23, 2005, 17 years ago. YouTube co-founder Jawed Karim posted the 18-second video titled "Me at the zoo." It has since garnered over 90 million views.
To this day, it is the only video on Karim's channel. Upon clicking play, the screen fills with a young Karim talking to the camera about elephants in a very nonchalant, relaxed way.
Unlike many YouTube creators' videos these days, Karim's video does not include what's considered the more traditional sign-off: "Subscribe to my channel!" or "Like, rate, comment!".
He ends the video by stating: "And that's pretty much all there is to say." A year after "Me at the zoo," Karim and fellow co-founders sold the platform to Google for a whopping $1.65 billion.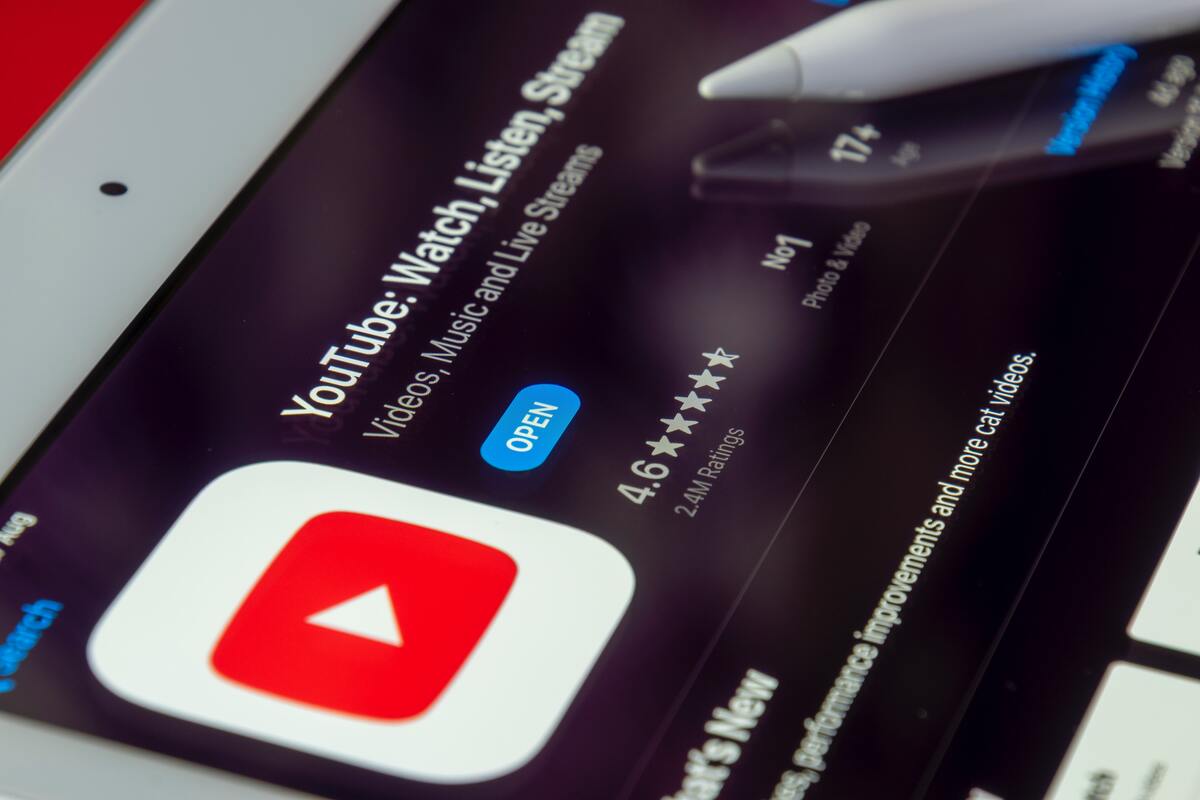 Timeline of the history of YouTube
Late 2004: an idea for a website for users to upload video-dating profiles was born
February 2005: the website launches to a small subset of users.
April 2005: based on the feedback, YouTube turned into a free video-hosting platform where each clip has a unique link.
April 2005: the first video ever is uploaded to the website.
May 2005: YouTube launches its beta version to the public for the first time.
October 2006: Google acquires YouTube for $1.65 billion
December 2007: YouTube allows creators to earn money from their content based on ad revenue, turning their hobby into a career.
November 2008: It expands its ad offerings to sponsored videos and pre-roll ads
April 2009: Launches a new music video service called Vevo in collaboration with Vivendi
April 2010: One of the most famous YouTubers, Felix Kjellberg, joins YouTube to create content under the channel name PewDiePie
April 2011: YouTube enters the broadcast business, launching YouTube Live.
August 2012: Becomes the go-to place for presidential elections by launching the "YouTube Elections Hub."
March 2013: Reaches 1 billion monthly users.
February 2014: Susan Wojcicki, new CEO
February 2015: YouTube Kids is launched
January 2016: The music video for Adele's "Hello" was the fastest video on YouTube to hit 1b views
April 2017: YouTube makes the first of two significant algorithm changes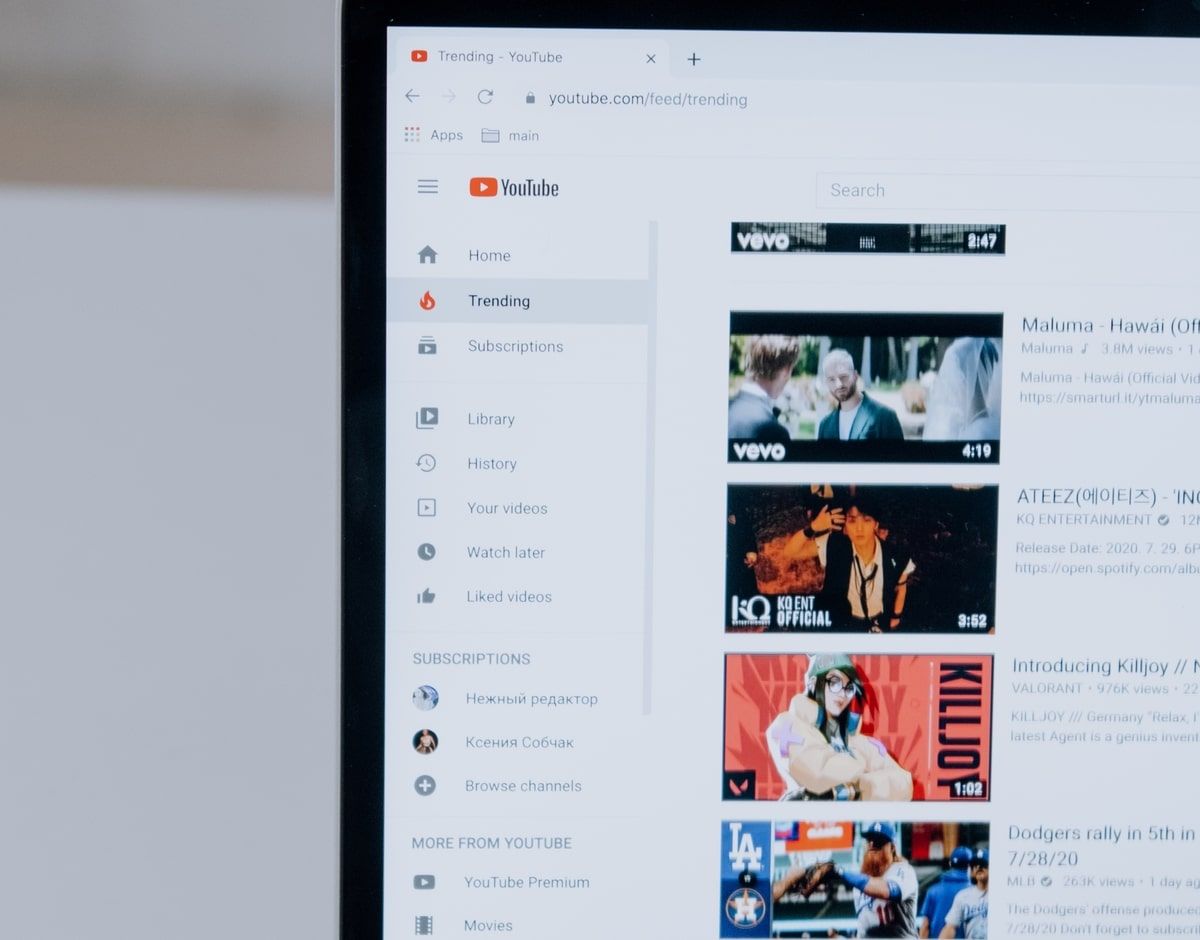 A YouTube history rundown
1. Founding (2005)
Karim, one of the co-founders, affirmed that the inspiration for YouTube first came from the Super Bowl halftime show controversy when Janet Jackson's breast was briefly exposed by Justin Timberlake at the halftime show.
Karim could not easily find video clips of the incident and the 2004 Indian Ocean Tsunami online, which led to the idea of a video-sharing site.
Hurley and Chen said that the original idea for YouTube was a video version of an online dating service and had been influenced by the website Hot or Not.
"Tune In, Hook Up" goes live
The domain name "YouTube.com" was activated on February 14, 2005, with video upload options being integrated on April 23, 2005, after being named "Tune In, Hook Up," following the original dating website idea.
However, the difficulty in finding enough dating videos led to a change of plans, with the site's founders deciding to accept uploads of any type of video.
Building a user-friendly application
The founders wanted to build a user-friendly application for every person, even those with minimal computer skills compared to other existing platforms.
They also wanted to design an application that won't require users to download any unique software tool to upload or view videos.
Additionally, they wanted to avoid the need for site visitors to create an account before having access to the shared clips. Finally, the founders wanted to easily add a quick search feature to find the video archives.
Sequoia capital and Artis Capital Management joins the investment pool
In November 2005, venture firm Sequoia Capital invested an initial $3.5 million, and Roelof Botha (a partner of the firm and former CFO of PayPal) joined the YouTube board of directors.
In April 2006, Sequoia and Artis Capital Management invested an additional $8 million in the company, which had experienced significant growth in its first few months.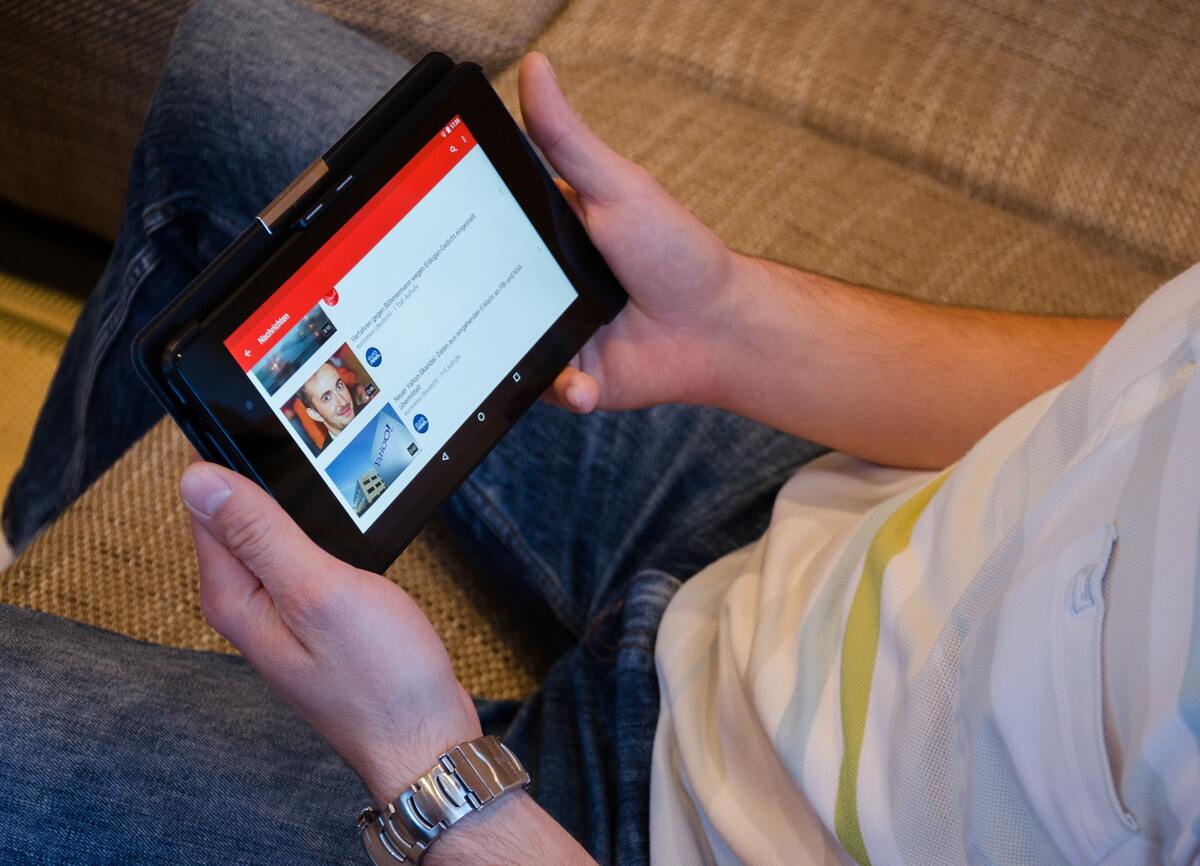 2. Purchased by Google (2006)
In October 2006, after a back-and-forth battle between Yahoo and Google, Google announced that it had acquired YouTube for $1.65 billion in Google stock.
The deal was finalized on November 13, 2006. At that time, it was Google's second-largest acquisition.
This kickstarted YouTube's rise to becoming a global media dominator, creating a multi-billion-dollar business that has surpassed most television stations and other media markets, sparking success for many YouTubers.
The agreement between Google and YouTube came after YouTube presented three agreements with media companies to avoid copyright-infringement lawsuits.
YouTube planned to continue operating independently, with its co-founders and 68 employees working within Google.
Viral videos were the main factor for YouTube's growth at the beginning of its early days with Google, for example, Evolution of Dance, Charlie Bit My Finger, David After the Dentist, and more viral videos
3. Broadcast yourself growth (2006)
Following Google's acquisition, a newfound interest in video-sharing sites was launched.
IAC, which now owns Vimeo, started focusing on supporting the content creators to distinguish itself from YouTube.

It was at this time YouTube issued the slogan "Broadcast Yourself."
4. Continued growth and features (2007-2013)
The company experienced rapid growth. The Daily Telegraph wrote that in 2007, YouTube consumed as much bandwidth as the entire Internet in 2000.
By 2010, the company had reached a market share of around 43% and more than 14 billion views of videos, according to ComScore.
That year, the company simplified its interface to increase users' time on the site. In 2011, more than three billion videos were watched each day, with 48 hours of new videos uploaded every minute.
However, most of these views came from a relatively small number of videos; according to a software engineer, 30% of videos accounted for 99% of views on the site.
That year, the company again changed its interface and, at the same time, introduced a new logo with a darker shade of red.
A subsequent interface change, designed to unify the experience across desktop, TV, and mobile, was rolled out in 2013.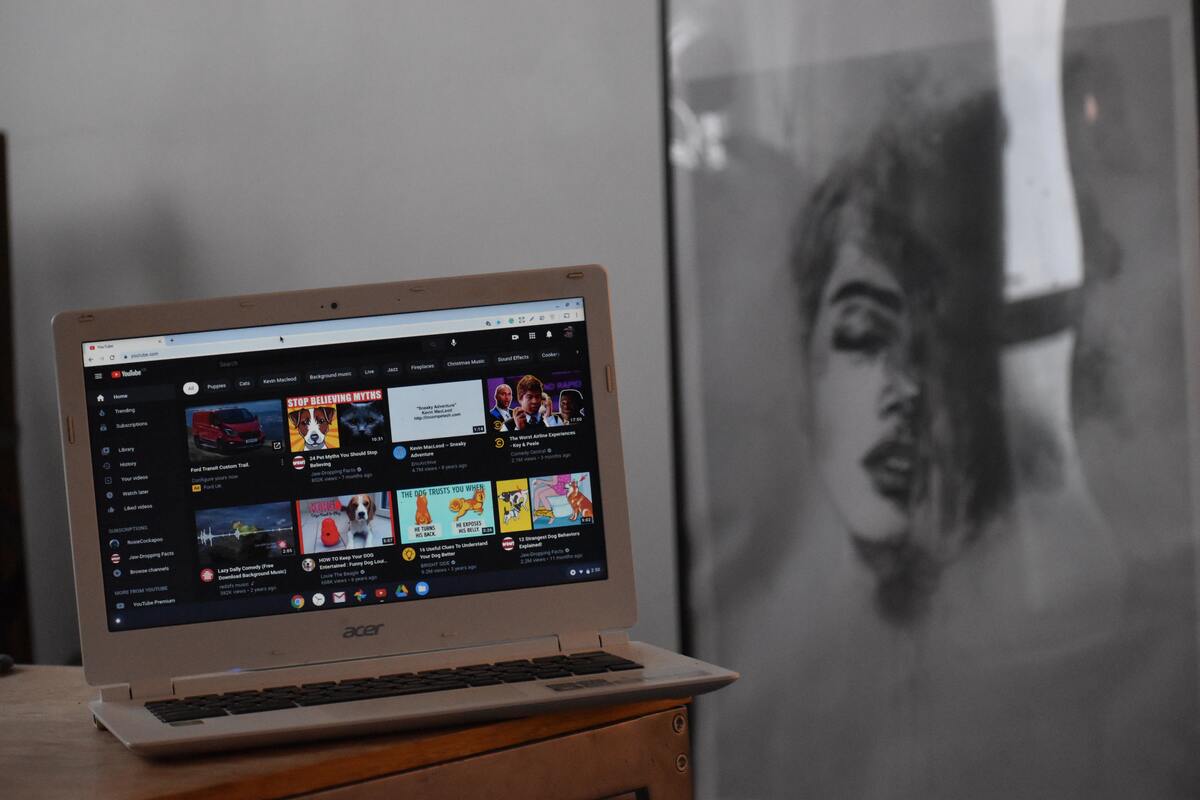 5. YouTube gets a new CEO (2014-2018)
In February 2014, Susan Wojcicki, Google's 16th employee who helped convince the company to buy YouTube, was named the new CEO of the video-sharing platform.
She helped take YouTube to the next level, a woman with a powerful vision, welcoming new modern changes to the platform.
6. YouTube enters the modern video era (2013-present)
YouTube tried several new ways to generate revenue beyond advertisements during this period.
In 2013, YouTube launched a pilot program for content providers to offer premium, subscription-based channels. This effort was discontinued in January 2018 and relaunched in June with US$4.99 channel subscriptions.
These channel subscriptions complemented the existing Super Chat ability, launched in 2017, which allows viewers to donate between $1 and $500 to have their comments highlighted.
Introducing ad-free streaming of music content
In 2014, YouTube announced a subscription service known as "Music Key," which bundled ad-free streaming of music content on YouTube with the existing Google Play Music service.
The service continued to evolve in 2015 when YouTube announced YouTube Red – a new premium service that would offer ad-free access to all content on the platform, premium original series, and films produced by YouTube personalities, and background playback of content on mobile devices.
Releases YouTube Music, Kids and Gaming
YouTube also released YouTube Music, a third app oriented towards streaming and discovering the music content hosted on the YouTube platform. The company also attempted to create products to appeal to specific kinds of viewers.
YouTube released a mobile app known as YouTube Kids in 2015, designed to provide an experience optimized for children.
It features a simplified user interface, curated selections of channels featuring age-appropriate content, and parental control features.
Also, in 2015, YouTube launched YouTube Gaming, a video gaming-oriented vertical and app for videos and live streaming, intended to compete with Twitch.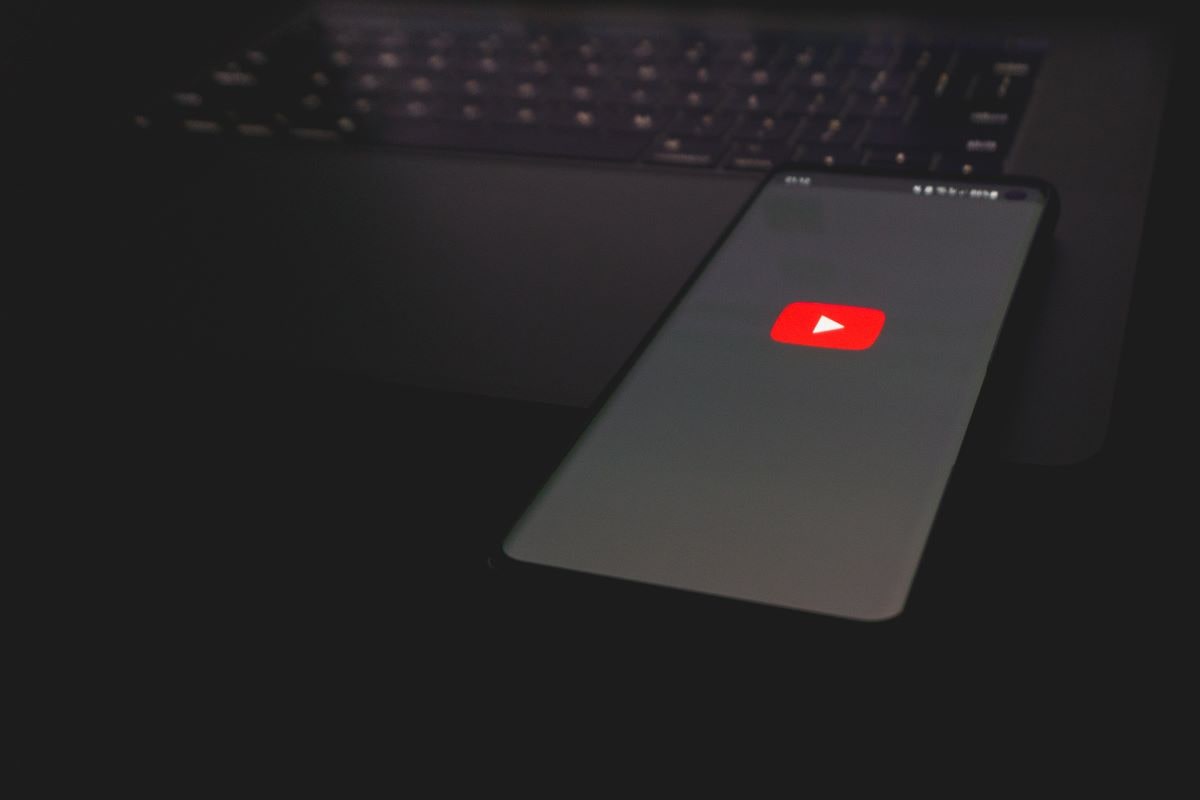 Up next: Make your first YouTube video
Following an intersect history, YouTube is now a platform that offers content created by its users for its users.
Whether you would like to post content that captures personal moments or turn content creation from a hobby into a job, YouTube is there to offer you the chance.
Although there is no easy shortcut for turning YouTube into a job, you can start by learning how to become a YouTuber.
When was YouTube created?
February 14th, 2005
What was the first YouTube video?
An 18-second video titled "Me at the zoo", was posted by one of its CEOs.
Why was YouTube created??
The founders found a gap in the market and wanted to build a user-friendly application for every person, even those with minimal computer skills.
Who was the first Youtuber?
The co-founder Jawed Karim was the first YouTuber when he uploaded the first-ever video on YouTube.
Popular listings for rentals