Top 20 Famous YouTubers in 2023
Rent film gear from local filmmakers.
Rent film gear from local filmmakers.
Since its launch in 2005, YouTube has grown into one of the biggest media platforms ever. Millions of creatives upload every day to an even bigger audience.
We've gathered the best of the best to celebrate and highlight their work.
This article features the top 20 famous YouTubers in the world right now.
If you have a dream of becoming a YouTuber yourself, then check out our 10 step guide on how to get started on YouTube.
1. PewDiePie (110 million subscribers)
PewDiePie is the most famous YouTube personality ever. He started his channel in 2010 with Minecraft content. He quickly grew in popularity playing the games Happy Wheels and Amnesia.
He has since become the most subscribed YouTube personality (only surpassed by a few companies). He has plenty of memorable moments on YouTube, such as his beef with the Indian conglomerate T-series.
Nowadays, he mostly makes commentary videos, with Meme Review being a popular video series of his. He even got Elon Musk to host it at one time.
So if you want to see the content of the most popular YouTuber, then go to his channel here!
2. MrBeast (72,1 million subscribers)
MrBeast is one of the fastest-growing YouTubers ever. He gained popularity after counting to 100.000 in a video in 2017. A year later, during PewDiePie and T-series' beef, he spent thousands of dollars promoting the term "Subscribe To PewDiePie".
He is known for making challenge videos where the contestants have a chance to win prizes or money. Most of his videos feature him giving away money in one way or another.
His videos require a lot of work, but he somehow manages to upload several high production videos each month.
If this sounds like something for you, then go check out his channel here.
3. Dude Perfect (56,7 million subscribers)
Dude Perfect is a comedy and sports group based in Texas.  The group consists of five guys who used to be college roommates at Texas A&M.
They started their channel by creating different trickshot videos, usually featuring a basketball. Their videos have amassed millions of views, which is not odd since their content is accessible and straight to the point.
They have also created a YouTube show called Overtime, where they have a bunch of different comedy sections.
If you want to see some unbelievable trick shots, then click right here!
4. JackSepticEye (27,4 million subscribers)
JackSepticEye is an Irish YouTuber who is most known for his gaming content. Other than gaming content, he also makes reaction videos.
He started making YouTube videos in 2012 and has since then been steadily uploading content. He is known for his signature phrase "Top of The Mornin' to you", and his Irish accent makes it very easy for him to stand out.
He also started taking up acting, and he stars in the 2021 movie Free Guy.
You can check out his channel right here.
5. Smosh (25,1 million subscribers)
Smosh is a pillar in YouTube, and they have been around forever. The Smosh channel was started in 2005 by Ian Hecox and Anthony Padilla.
They mainly made different skits and comedy videos which quickly gave them popularity on the site.  They have been the most subscribed channel on YouTube on several occasions.
In more recent times, Smosh has been a channel that features a different cast than before. Padilla is no longer there, but Hecox and several other people are now making content weekly.
Their videos are typically sketches or skits, but they also have game shows like their Try Not To Laugh series.
You can check out the Smosh channel right here.
6. Ninja (24 million subscribers)
If you have heard about Fortnite, you have probably heard about Ninja. He originally started his career in gaming, playing competitive Halo 3. He eventually found his way to streaming and slowly gained more and more popularity.
It all culminated in 2018, in a stream where he played Fortnite with Drake, Travis Scott and JuJu Smith-Schuster. After that, everything changed, and Ninja was the talk of the town.
Ninja was everywhere, and so was gaming. Fortnite became massively popular, and Ninja ended up on shows such as Ellen and The Tonight Show.
Ninja's YouTube videos mainly feature his streaming highlights from different types of games. Check out his channel here.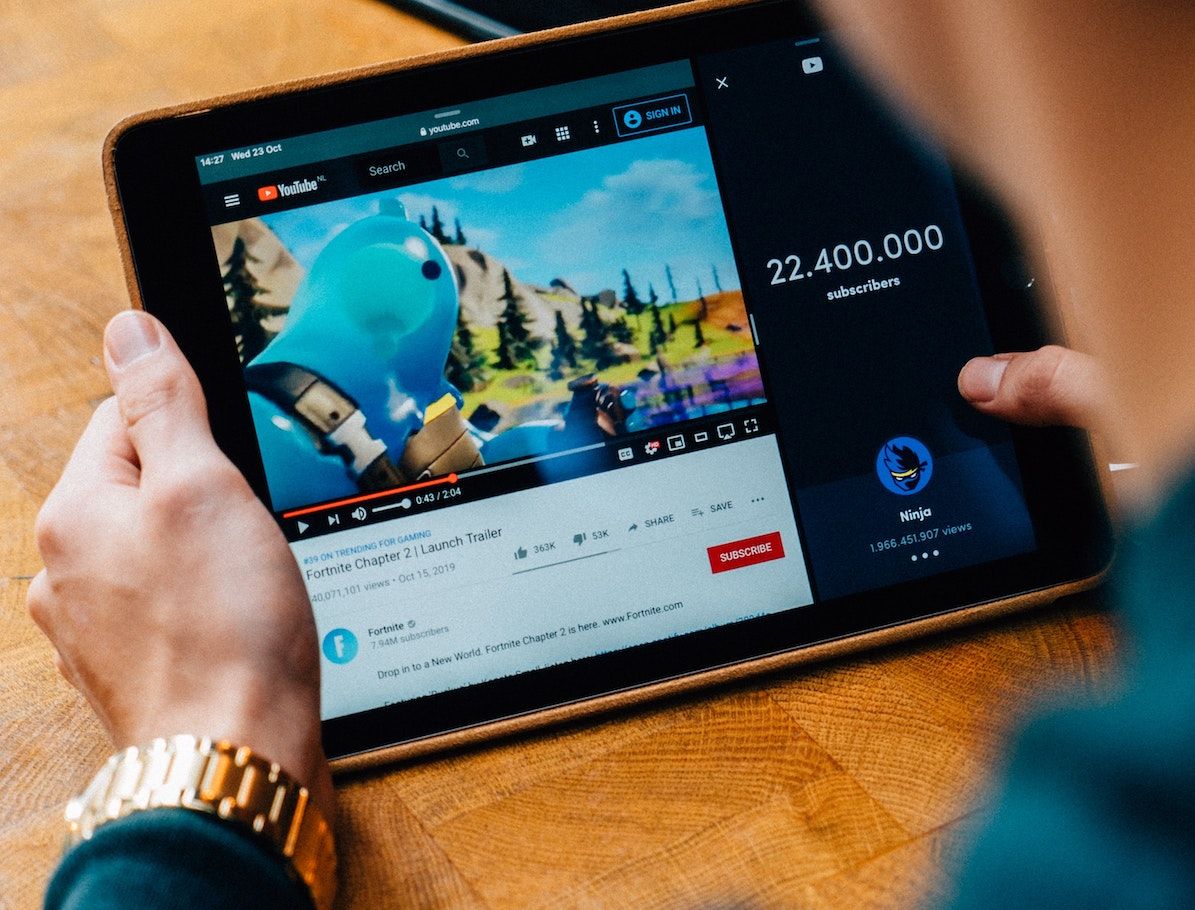 7. David Dobrik (18,3 million subscribers)
David Dobrik got his beginnings on Vine. He worked with many different content creators, like Liza Koshy, also featured in this article.
After Vine shut down, he continued his content creation on his YouTube channel. He makes a variety of videos such as pranks, vlogs, sketches and more.
He has recently mainly uploaded vlogs about his life. He has previously made videos with celebrities such as Justin Bieber and Kylie Jenner.
Check out his channel right here.
8. Liza Koshy (17,5 million subscribers)
Liza Koshy is a Comedian, TV host, actress and YouTuber.
She started her content creation on the platform Vine in 2013 before moving on to YouTube. She got famous for her funny videos featuring her comedic facial expressions.
However, she does not just make content about funny topics. She also makes videos about anxiety and being an introvert, but still in a sketch format that makes it more accessible to her viewers.
She previously hosted the game show Double Dare on Nickelodeon. It ended up securing her an Emmy nomination. Pretty cool for someone who started on Vine!
She is currently starring in her own YouTube Premium show, called Liza on Demand.
If this sounds interesting, check out her content here.
9. Marques Brownlee (14.7 million subscribers)
Marques Brownlee is an American YouTuber who covers every area of tech content. He is the most famous YouTuber who does tech reviews.
Whenever there is a new piece of technology, you can be sure that he is all over it. With millions of views on every video, his opinion is worth gold to the consumers and tech companies alike.
He has previously been dubbed the best tech reviewer on the planet by a former Senior Vice President at Google. And I guess we have to agree!
So if you want to stay up to date with the newest tech, then check out his YouTube channel here!
10. F2Freestylers (13,5 million subscribers)
F2Freestylers is a YouTube channel run by Billy Wingrove and Jeremy Lynch.
It focuses on football content and features tutorials, live performances, vlogs and many types of football entertainment.
They are mainly known for their football challenges and crazy technique videos. Their content consists of hard work and plenty of training condensed into an entertaining and accessible video for any football fan.
Ever since starting their channel, they have grown so popular that they can feature footballers like Roberto Carlos and Mason Mount in videos four days apart.
If you enjoy football, then don't hesitate to check them out here.
11. Casey Neistat (12,4 million subscribers)
Casey Neistat is a famous YouTuber as well as a filmmaker and vlogger.
While he does not upload as often anymore, there is no denying that Casey Neistat has supplied us with entertaining content for years.
He used to upload daily vlogs where he went through what happened during the day. However, he has also found a lot of success with his short film formats.
In 2011, he uploaded a video called Bike Lanes. It features him receiving a ticket for riding outside of the bike lane. He proceeds to show the safety concerns of riding in the bike lanes. The video became a massive success for him.
Outside of his YouTube career, he co-founded a multimedia company called Beme in 2014 and sold it in 2016 to CNN.
Check out his channel here if you want to learn more about him.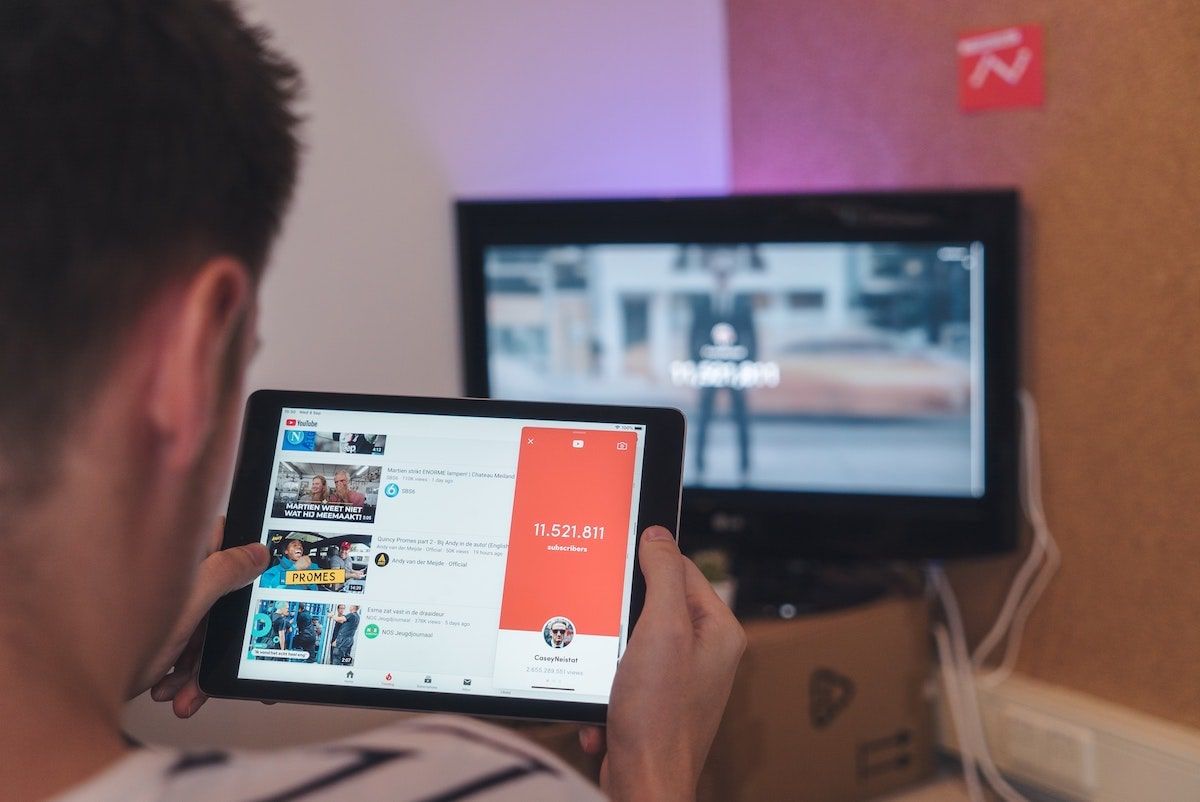 12. Penguinz0 (9,2 million subscribers)
Charlie White, or Moistcr1tikal, started his YouTube channel penguinz0 in 2007. Charlie gained popularity due to his monotone voiceovers of old games such as QWERTY and 98 Koshien.
When he was in college, he donated all of his YouTube earnings to charity. He stopped after finding it too hard to find an organization he could get behind.
He makes many different types of videos. Highlights from his Twitch streams, tier lists, reviews, commentary videos and more.
He also runs a podcast called The Offical Podcast with fellow internet personalities Kaya Orsan, Jackson Clarke and Andrew Wagenheim.
Charlie is one of the most resilient, hard-working and creative YouTubers there is. He constantly uploads new, entertaining and refreshing content for his subscribers.
If you want to see what Charlie is all about, go to his channel here.
13. iDubbbz (7,8 million subscribers)
Ian Carter started his channel in 2012 and has been a familiar face on YouTube for many years.
He has made a lot of sketch content with fellow YouTubers MaxMoeFoe, HowToBasic and FilthyFrank (now known as Joji).
His old videos are definitely from a different era where YouTube was the wild west, and back then, he and his crew were the sheriffs.
He still makes different original commentary videos, but he also started making full-length documentaries about internet culture. His 53-minute documentary Ice Cream Man features the YouTube legend DaxFlame and his life after YouTube fame.
If you want to check out his work, go to his channel here.
14. Epic Meal Time (6,9 million subscribers)
Epic Meal Time is a channel that has been popular ever since it was started in 2010.
The name pretty much says it all. The channel consists of crazy meals that you'd wish to try at home.
Their first video is a literal Fast Food Pizza, meaning Fast Food menus as Pizza Topping. Whether it is a +86,000 calorie Christmas meal or a 10 million Scoville pizza, you never know what to expect from their channel.
While they don't generate as many views anymore, they hit the Zeitgeist of early YouTube, and they deserve a spot in this article.
If you want to see some epic meals for yourself, then go to their channel here.
15. Pokimane (6,7 million subscribers)
Pokimane is a Canadian YouTuber who also spends a lot of time streaming on Twitch.
She typically uploads highlights from her stream, whether it be IRL or gaming content. She also uploads regular videos such as reactions and vlogs.
She is also in a content-creation collective called OfflineTV. This group consists of Pokimane and fellow content creators Michael Reeves, LilyPichu, Scarra and Disguised Toast. They regularly upload vlogs, challenges, game shows and more.
If you want to see more, check out her YouTube channel here.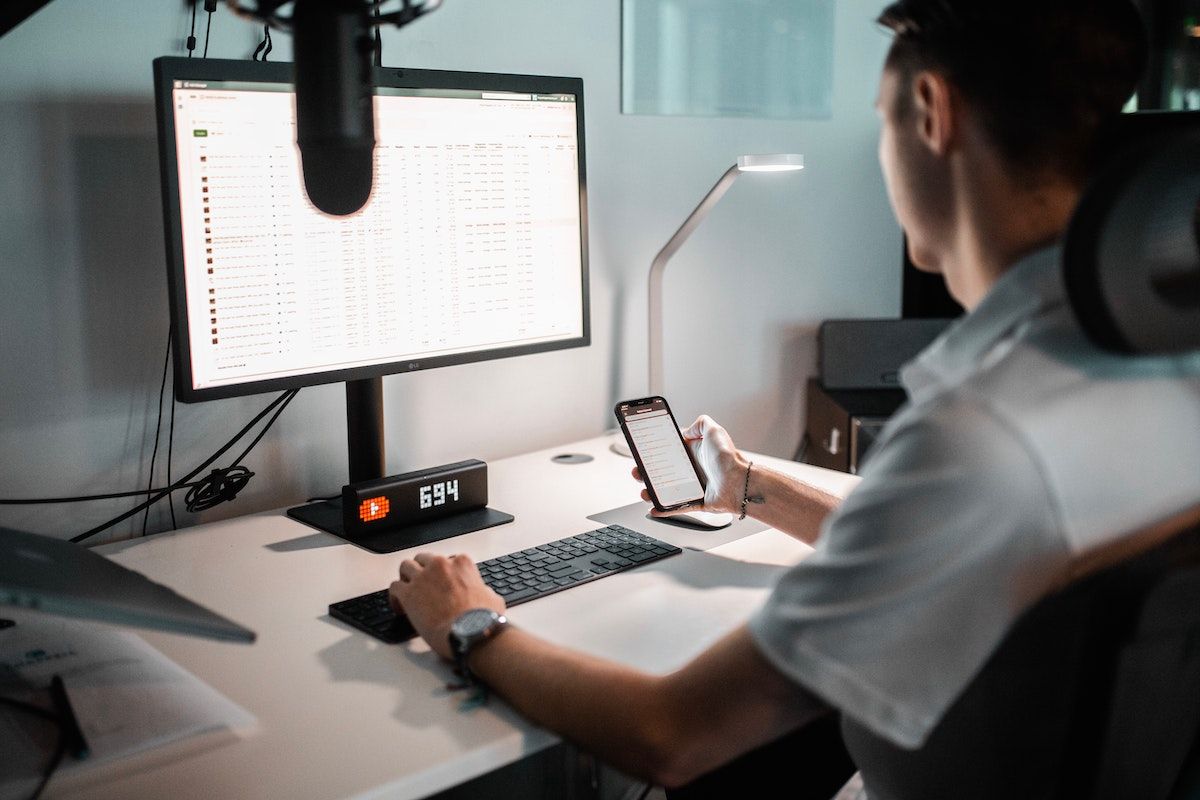 16. Austin Evans (5,1 million subscribers)
Austin Evans is a YouTuber who makes technology videos.
Other than his tech reviews, he makes a ton of different videos with great variety.
He has a video series of him buying mystery tech packages off of Amazon and Wish. He has a series called Broke vs Pro, where cheap gaming gear is compared to expensive gaming gear.
Lastly, he has a video series called Building the Ultimate, where he attempts to pimp up different gaming consoles to the maximum. Sort of like a tech-savvy Xzibit.
Austin's content is entertaining, and he has shown time and time again that his creativity will never end.
Check out his content for yourself right here!
17. Zoe Sugg (4,9 million subscribers)
Zoe Sugg is a fashion and lifestyle vlogger.
She uploads vlogs, Q&A's, fashion videos and generally content about her upcoming baby.
Her vlogs vary in subject matter, but her personality always gives it the Zoe twist we know and love.
If you want to check out more of Zoella, then go to her active channel here.
18. Gus Johnson (3,5 million subscribers)
Gus Johnson is a comedy YouTuber who makes both sketch comedy as well as commentary videos.
His sketches are always original and right on point and often address things you wouldn't know how to express yourself.
His videos vary in subject matter. Whether it is Every Cat at 3AM or JK Rowling, he always comes up with original and hilarious content. He even has recurring characters such as Imbiamba Jones and Mitchell Robbins.
It is no wonder that Gus has done several videos for Comedy Central. I wouldn't be surprised if he got his own sketch show at some point. I think that's called manifesting.
He also has an entertaining podcast called Gus & Eddy with frequent collaborator and fellow YouTuber Eddy Burback.
Check out Gus' channel right here.
19. Kara and Nate (2,6 million subscribers)
Kara and Nate are a married couple from Nashville who travels the world. They set a goal in 2016 to reach 100 countries by 2020, which, spoiler alert, they managed to do.
They released a documentary celebrating the achievement in 2020. The channel mainly consists of different travel vlogs from their life. They also do challenges such as living on a raft for 48 hours or biking 450 miles on a tandem bicycle.
Their energy is infectious, and their content is full of entertaining bits. You can check out their channel right here.
20. Anthony Fantano (2,5 million subscribers)
Anthony Fantano is the self-proclaimed "Internet's busiest music nerd". He is probably also the most famous music nerd, with plenty of people checking in on his content.
He mainly uploads music reviews of EPs, albums or singles released through the week. He is known for having polarizing opinions, which is respected by many people online.
He is also known for reviewing artists of all sizes and is one of the main drivers behind the popularity of the group Death Grips.
Even if he gave My Beautiful Dark Twisted Fantasy a 6, you should check out his channel right here.
Closing thoughts:
Well, that's it! I hope you enjoyed learning about the different content creators in this article.
If you are interested in improving your videos, try reading our article on the basics of filmmaking. It could give you a few tricks for handling a camera or writing a script.
Popular listings for rentals