What Does a Producer Do? A Breakdown of the Responsibilities
You might dream of being in charge of a bustling movie set or seek the fame and glory that comes with being credited for an Oscar-winning movie. People often assume that a producer is the glamorous, mysterious person in charge without fully understanding their responsibilities. So what does a producer do, really?
In this complete guide of producer tasks, I'll go over what a producer is, the different types you might encounter on a film set, and explain what exactly a producer does.
Film Production 101: How to Become a Film Producer by Sophie Haines | Wedio
"It never sounds like an appealing job, but it is a very rewarding one. You will oversee everything and anything from having an idea to producing a tangible product." – Sophie Haines
What is a film producer?
46
How to become a film producer?
179
What makes a great producer?
860
Film production stages
1026
What you'll learn
You need to be a well-rounded likable person.
You need to be able to work under pressure.
You are responsible for the whole process, and you are in a leadership role.
You need to be creative and exercise both sides of your brain.
You need to be cautious but quietly confident.
You need to be comfortable with making decisions on the spot.
Want to join the ranks? Learn how to become a producer yourself.
What is a producer?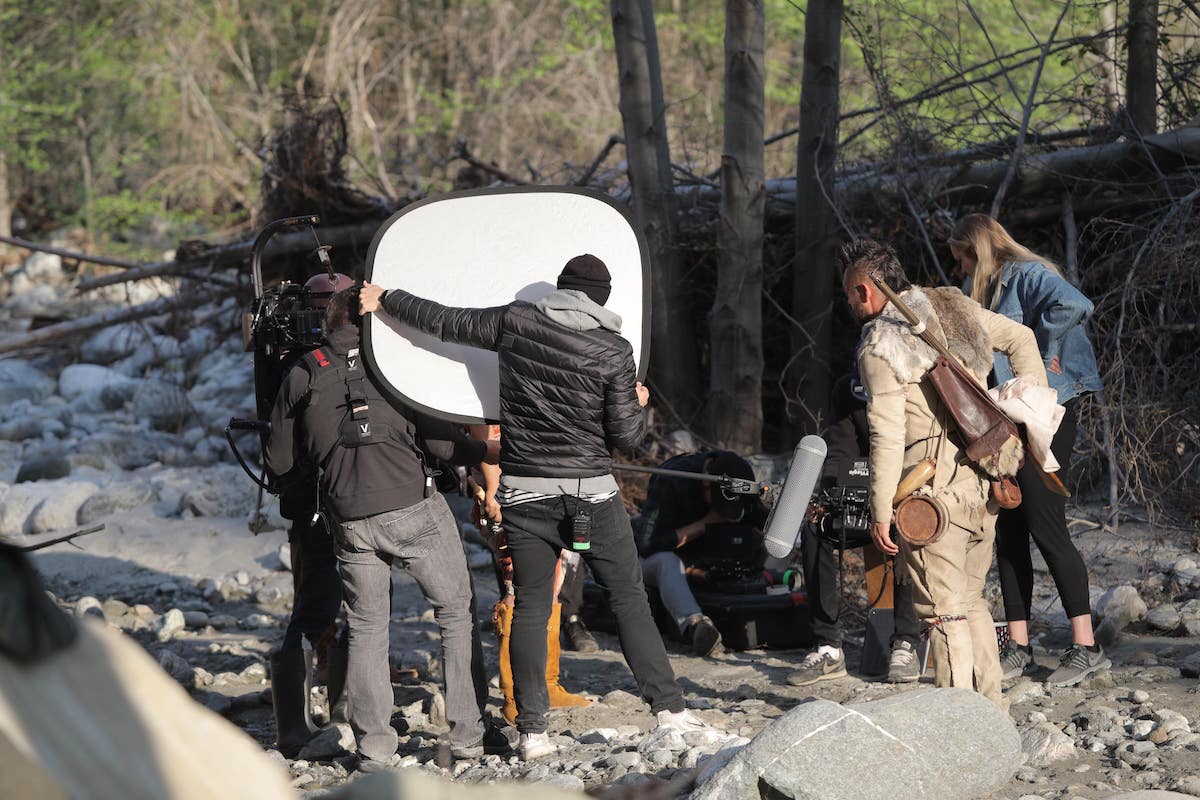 A producer is a person who oversees a film production. They might be employed independently or through a production company. They wear many hats and play a crucial role in all steps of making a movie.
Producers are problem-solvers who provide the necessary resources and infrastructure so that the creative team and crew can do their job and get the movie made. Read on for a detailed list of their responsibilities.
Who does a producer work with?
Producers work with everyone and lead the whole production team. They work closely with the director, writers, and other producers to manage the process and make decisions.
Responsibilities of a producer during development & pre-production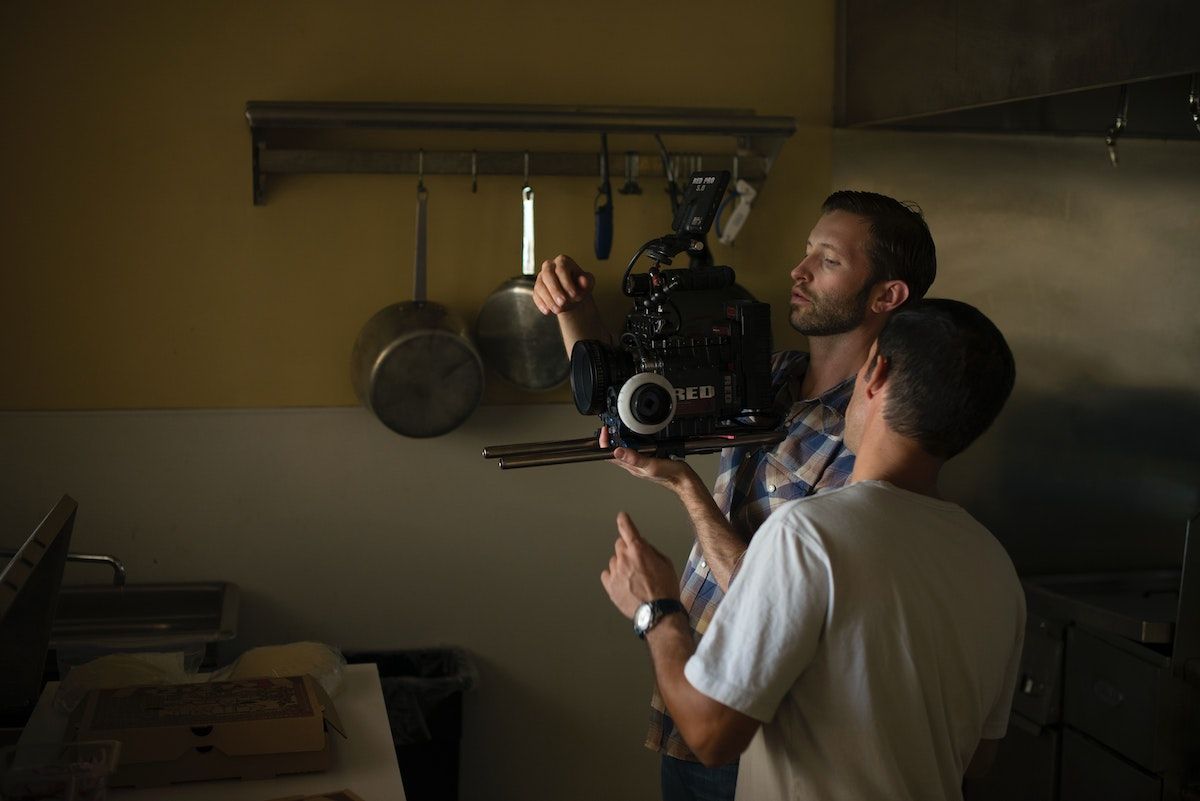 Development is usually the longest stage of movie production, and a producer gets involved at the very beginning. They carefully select, make, or commission a screenplay to start. Afterward, they move on to securing rights and finding the right team for the project. One of the first people they bring onto the project, the director, will influence the script too.
Producers value their connections, and if possible, will bring high-profile cinematographers, agents, or stars on board early on.
In the development phase still, they take charge of the financials by negotiating with investors and raising the required capital to move into pre-production. Producers often juggle multiple projects in the development stage.
In pre-production, the creative team gets extended and major roles are filled. This includes a cinematographer, the principal cast, designers, choreographers, musicians, and more. The producer negotiates contracts and salaries and selects department heads to delegate to. They also approve locations, schedules, and budgets so that everything can run smoothly later.

So, a producer's main responsibilities during development and pre-production are:
Selecting the right screenplay,
Bringing the team together,
Raising money, and
Planning the production.
Responsibilities of a producer during production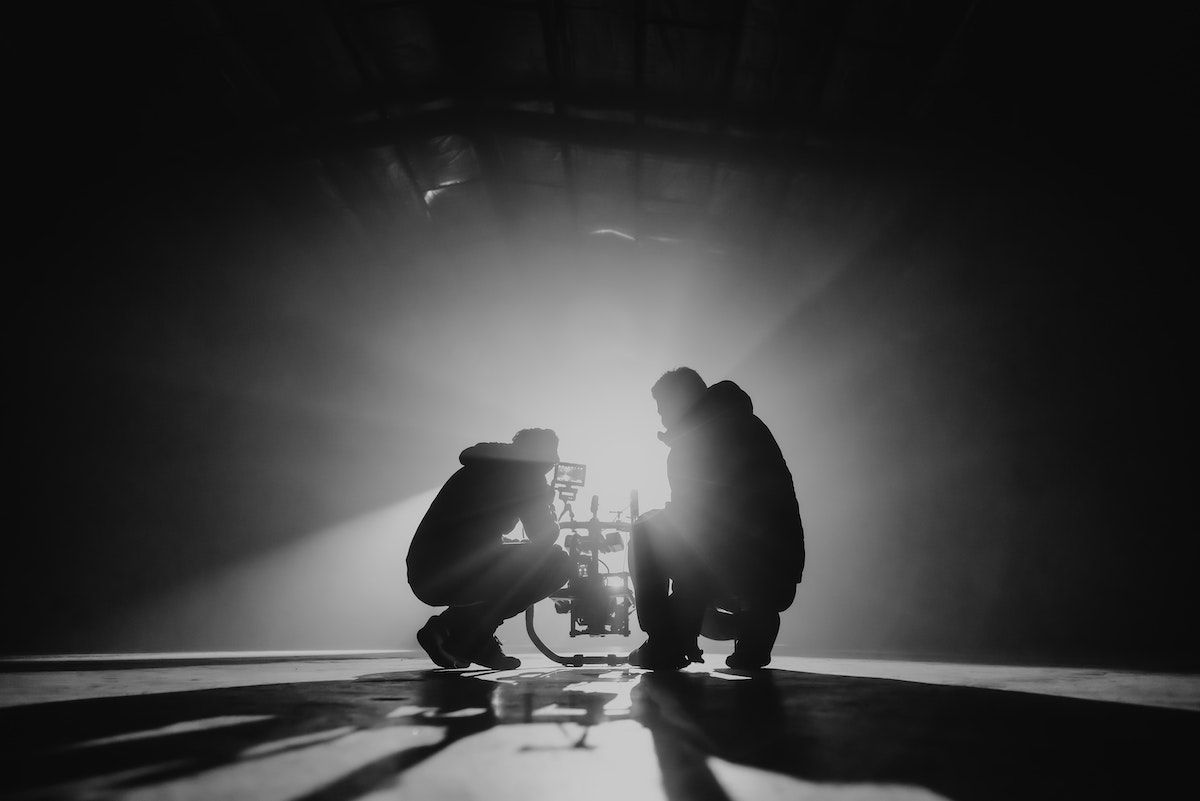 Since during the earlier phase, the producer carefully planned the production to meticulous detail, their involvement isn't necessary during the day-to-day operations. Unless things go wrong or off track, which they do. A lot.
The producer serves as a problem solver and quickly makes decisions whenever new concerns are raised. They need to approve significant changes and assist the director and the whole creative team when they require.
Do you want to learn more about film production? Read our filmmaking 101 for an extensive guide into indie film production.
Tasks in the production phase include:
Day-to-day problem solving,
Assisting the director, and
Approving significant changes.
Responsibilities of a producer during post-production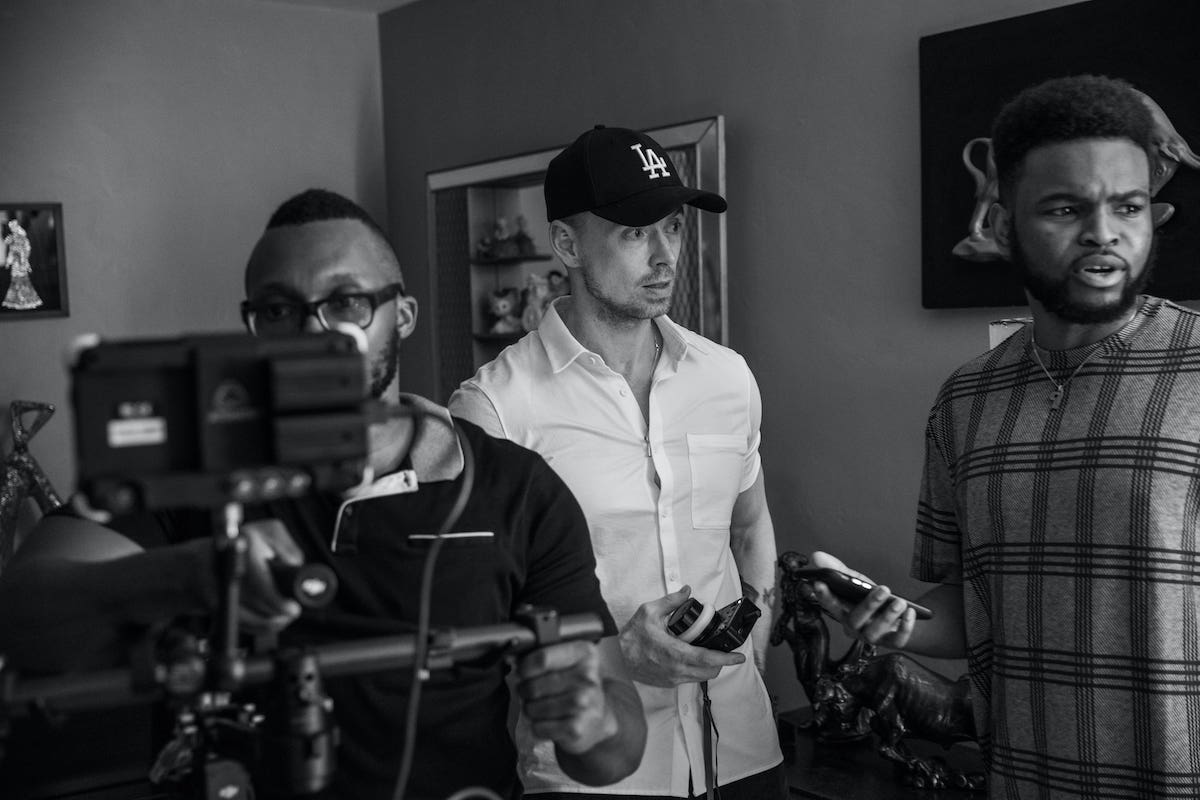 What does a producer do next? They don't rest even after production has wrapped.
They need to provide input on and later promote the final product. Giving feedback on editing choices and mixing the soundtrack is also their responsibility. They prepare the release, including test and preview screenings, create a marketing strategy, and secure distribution rights. Producers generate buzz through their media contacts and approve of the release schedule.
They carefully manage the needs of everyone involved, satisfying the wishes and financial needs of investors while ensuring the director is happy when their vision is fulfilled.
Therefore, a producer's main responsibilities during post-production are:
Providing feedback on editing and soundtrack,
Preparing the release,
Securing distribution rights,
Marketing the movie, and
Keeping everyone happy!
10 different types of producers in film
You've probably noticed that films usually credit more than one producer. That's because there are different types of producers, who work with different tasks and possess various skill sets.
These are the most common job descriptions, and what each producer does in movie production:
1. Executive producers
An executive producer is basically the head producer who manages and supervises all other producers on the set. They're only involved in high-level decisions, and their main job is to make sure the movie gets done in time and within budget.
The EP often takes charge of securing financing for the movie. They oversee the hiring of talent and align goals throughout the production.
2. Producers
"Producer" is the general term referring to a person overseeing a film or TV show's production process.
3. Line producers
A line producer oversees all physical aspects of movie production and streamlines processes. They're often in charge of creating budgets and tracking expenses. They supervise the physical production and troubleshoot when necessary.
4. Supervising producers
Supervising producers or development producers are focused on the screenplay. They're heavily involved early on in the process where they rework a screenplay into a shooting script that the cast and crew will work with. Beyond supervising the creative process, they assist the executive producer whenever needed.
5. Segment producers
Segment producers work with TV productions which include several recurring segments, like talk shows. A segment producer is responsible for one or more segments and ensures quality and consistency beyond the general management tasks.
6. Creative producers
Creative producers work closely with the director to hire talent, supervise script revisions, and provide feedback on acting performances. They may participate in other artistic endeavours if required.
7. Showrunners
Showrunners are TV producers that take on an even wider range of responsibilities, like supervising crew members and writing or scripting episodes to the television series. This role combines the regular tasks of producers with some of a writer and director.
8. Co-producers and associate producers
Co-producers assist other producers, easing their workload. They perform the same tasks as the person they work with. This often includes finance, problem-solving, or production planning.
An associate producer is essentially an assistant to one of the producers. They often work below the line tasks, like organizing and supervising staff, location scouting, or set construction. This title might get awarded to other production members for doing extraordinary work.
9. Impact producers
Impact producers are experts in marketing and distribution. They attract press and media to promote the finished film and often find distributors in the post-production phase.
10. Field producer
A field producer, like the name suggests, works outside the studio. They often oversee the production on location. They're called for a movie or television show's outside scenes where they supervise the production and assist the executive producer.
What's next? Become a producer
Now that you've learned more about the role and responsibilities, you can likely answer the question: what does a producer do?
If you're interested in one of the positions above, learn how to become a producer today!
Or take a deep dive into filmmaking to explore what else goes into getting a movie made.
About the instructor
Sophie Haines
Producer
London, United Kingdom
Sophie Haines - the co-founder and producer at AFGP production company - will tell you some of the best tips about film production and what it means to be a film producer.
FAQs
What does a producer do?
Producers are problem-solvers who provide the necessary resources and infrastructure to get the movie made.
What skills do you need to be a producer?
A producer needs to be great with money and people. They need leadership skills and an overview of the whole production to be successful.
What is the difference between a producer and a director?
A producer is in charge of the business aspects, while the director focuses on creative decisions regarding the movie.
Popular listings for rentals