44 Picture Ideas for the Wedding
The "big day". The ceremony of spoken promises. The officialization of a love bond. Also, the day that took too much time, effort, and energy for you not to make the most of it.
Flowers, music, tables, guests, napkin color, are all taken care of.
It is now time to think about how you will perpetuate this day and remember it forever.
Looking for a general guide to wedding photography? Look no further than our article on wedding photography.
44 wedding photo ideas
1. Invitation suite
Make the invite peek of the envelope. Either lay it on a decorated table and capture an aerial perspective or make it stand against a wall or a small tripod.

2. Beauty moment
Invite your photographer to the bridal suite. Capture the beauty of a bride about to be revealed (such as the hair and makeup).

3. Accessories
Details are everything. Lay them on the bed or capture the moment you put them on (like on your neck, ears, feet, etc.).

4. Getting ready moments
Invite your photographer to capture the behind the scenes. This includes the makeup process, hair being done, clothes being zipped, shoelaces being tightened, and more.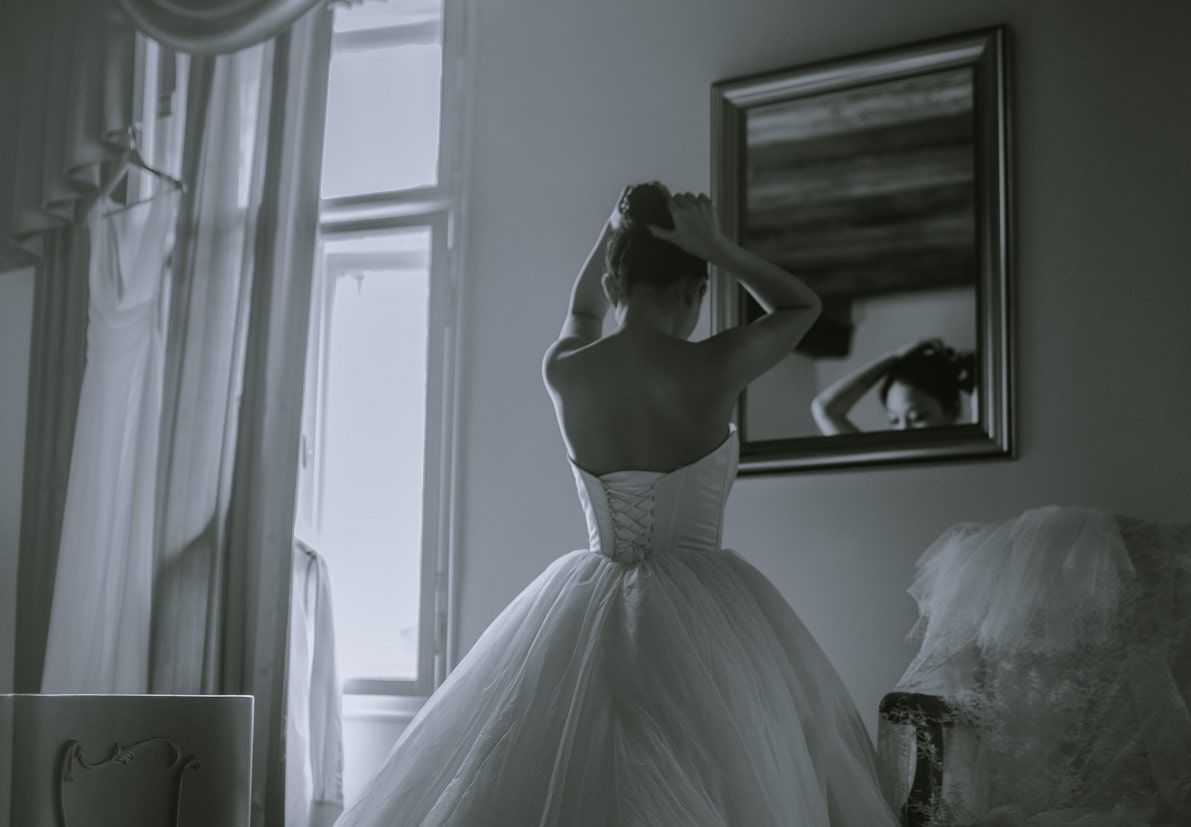 5. Wedding shoes
The shoes are almost as important as the clothes. Shoot them by themselves, while they are being put on, and after they are on your feet. You will get a lovely sequence.

6. Bridal portrait
This is your Vogue Cinderella moment - cherish it. Show off your stunning dress and especially your gorgeous smile and sparkling eyes.

7. Father seeing bride(s) for the first time
Do not miss the "my little girl is now a woman" moment.

8. Groom portrait
Prince charming deserves his moment in the spotlight too. Careful: he may receive a Hugo Boss phone call afterward.

9. Veil
Laying on the bed, on a chair, or even better: on the bride's head. This is a key element you will not want to miss.

10. Bridal bouquet
Shoot the floral arrangement laying on the bed or being held by the bride.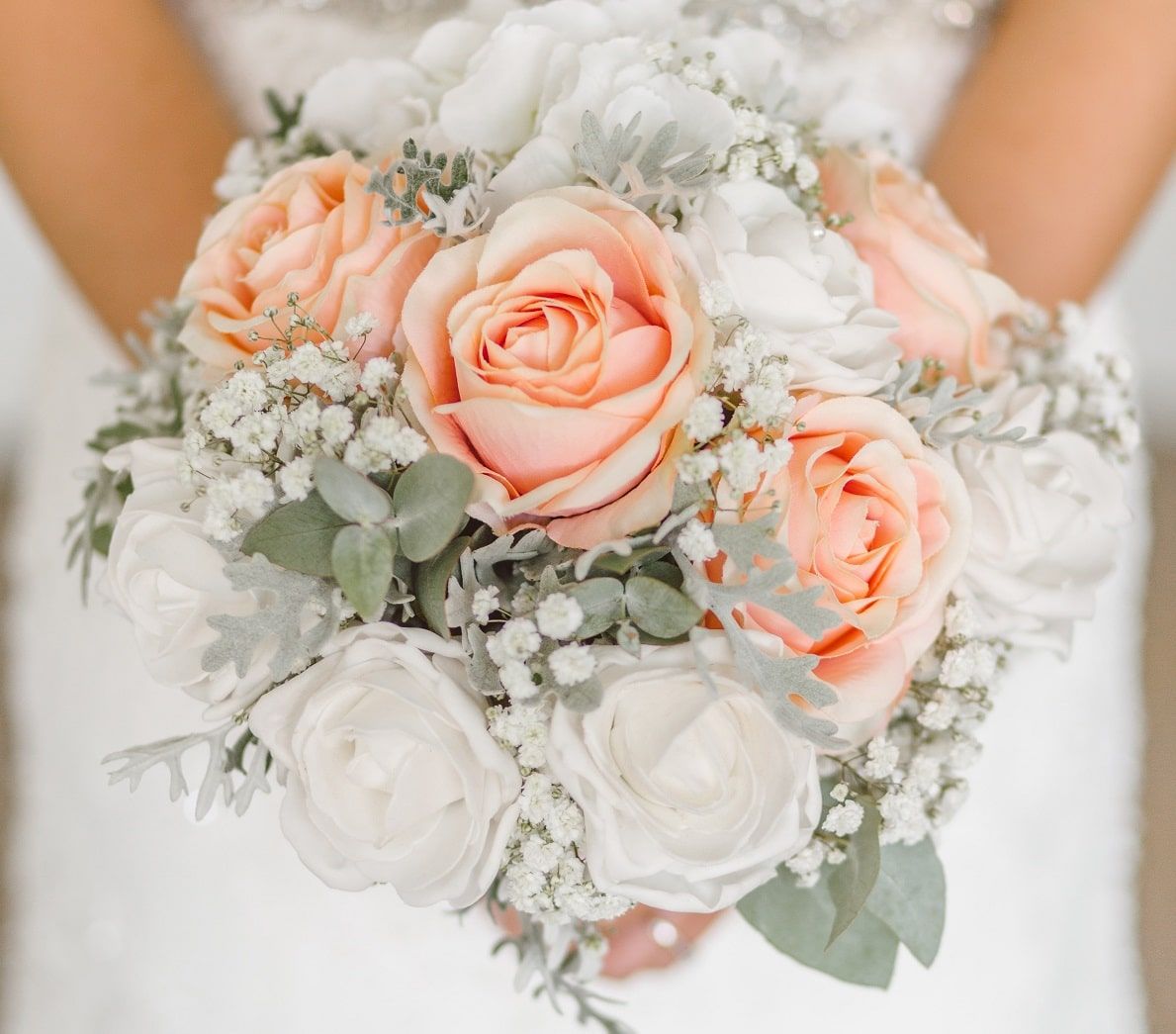 11. Bridesmaids
You will want to remember how beautiful and proud your best friends looked. Tell them to have fun and ignore the lens.

12. Flower girl
This angel deserves a picture of its own. Disclaimer: there might be a cuteness overload.

13. Boutonnieres
It is not only the bride who has beautiful details. The groom's boutonnieres allow a lovely close-up shot as well.

14. Couple's first look
You will want to document this reaction. Depending on your preference, this can happen on the aisle or before.

15. Candid moment
There is beauty in the unplanned. Capture spontaneous expressions, emotions, and even accidents.

16. Portraits
There is so much you can do when posing with your loved one. Use nature and the elegance of your wedding facilities (large windows are always a great background and source of light). Kiss, hold hands, exchange looks. Above all, show your personality and have fun.

17. Wedding party/cocktail hour
Nothing more satisfying than throwing a pleasant party. Capture people while eating, drinking, conversing, and having a good time.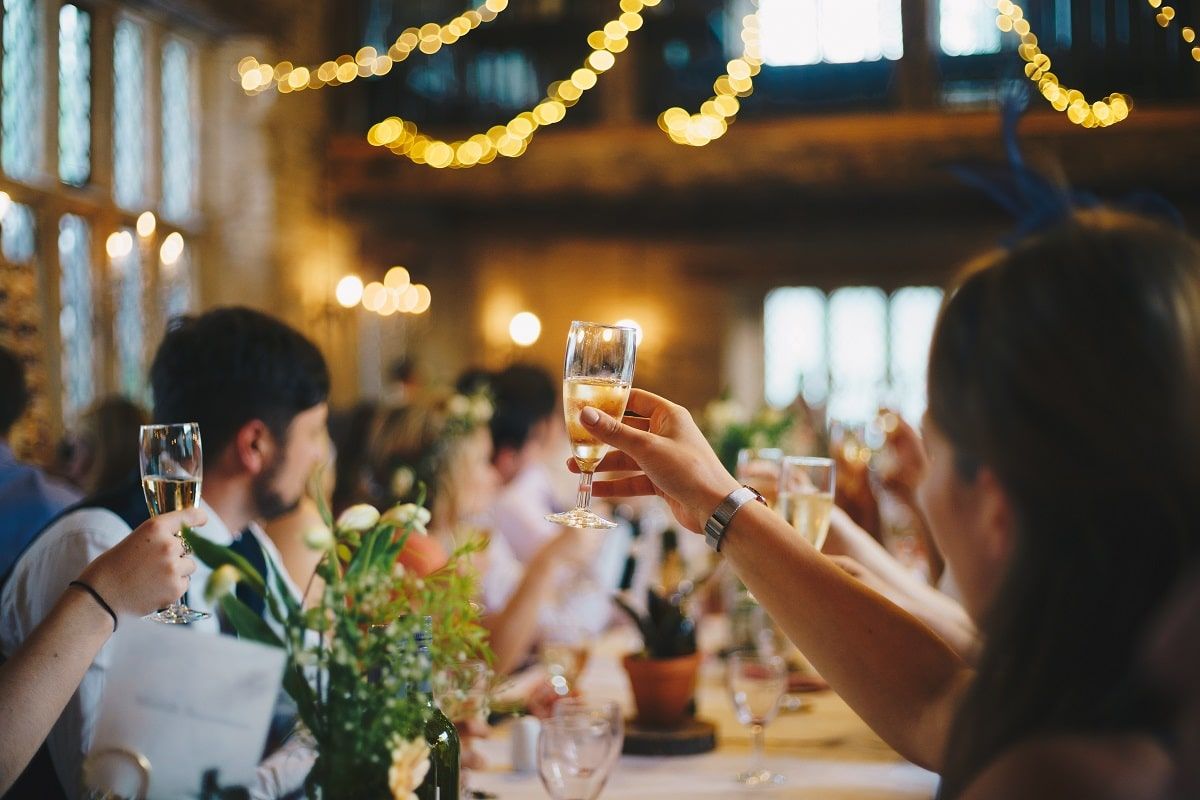 18. The young attendees
Children bring so much cheerfulness to wedding pictures. Make sure you capture all the leaping and playing around.

19. Ceremony site
The place where it will all happen. Ask the photographer to capture it in its entirety (in a panoramic way), with and without the guests.

20. Walk down the aisle
This is the red carpet of love and undoubtedly an epic moment. Capture the bride from front and back perspectives and all the reactions.

21. Ring exchange
Zoom in to shoot the rings sliding into the fingers.

22. Laughs
This day is about happiness. Ask your photographer to be agile in capturing all loud, silly laughs.

23. First kiss
I doubt you have a picture of your first kiss together as boyfriend and girlfriend. But I am sure you will want to register your first kiss as husband and wife.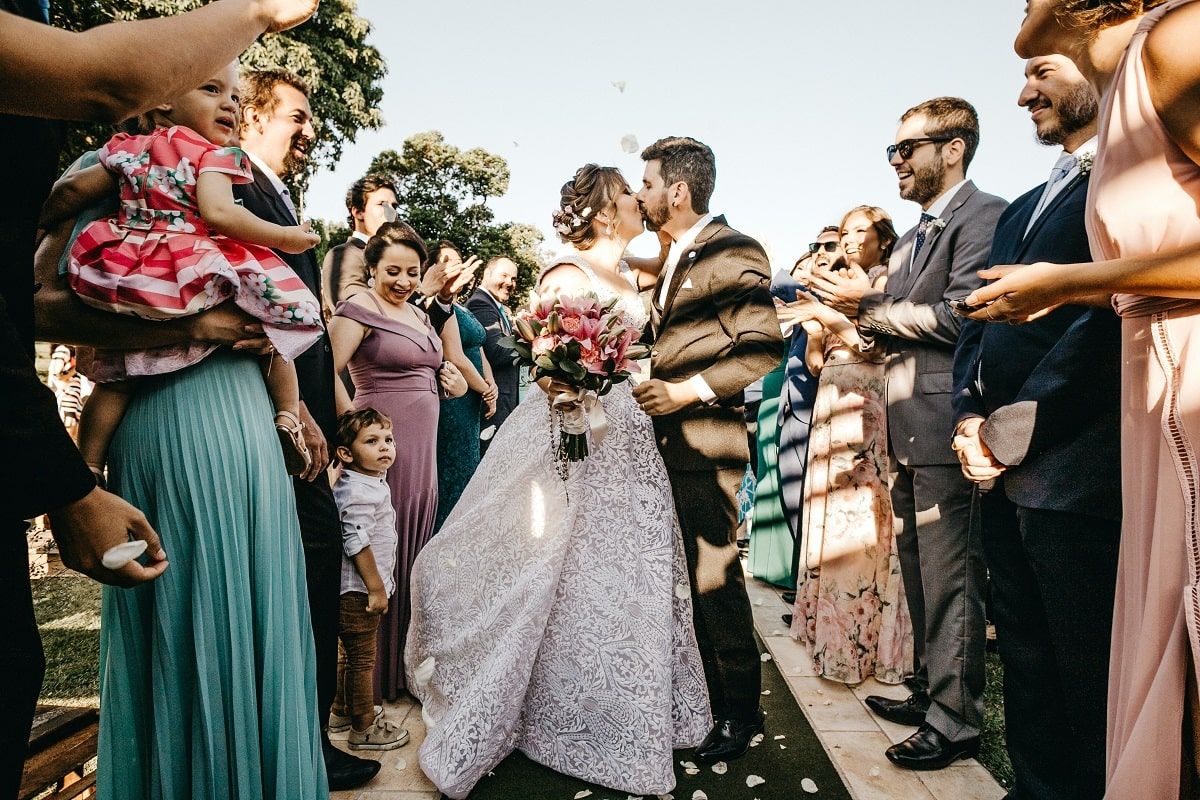 24. Groom waiting at the altar
The anxiety mixed with happiness - what a nice combination to capture.

25. Vows
This is an iconic moment. It will evoke all types of emotions, and you will want to apprehend them all. Catch the audience's reaction as well.

26. Just married
The next chapter of your fairy tale has officially begun. Hug tight and smile!

27. Couple close-up
The outfits and surroundings have all been captured. Now you will want to have detailed evidence of how your smiles and eyes shined.

28. Bride(s) and bridesmaid
You do not want to miss this powerful squad. Hug each other and smile, laugh, walk and pose with your flowers. Do not forget to include a backward perspective.

29. Groom(s) and groomsmen
The ladies took care of the glamour part. Now it is the time to be as goofy as possible. Pick up the groom, toss him to the air, role play. Ridiculousness is allowed.

30. Guests mingling
Nothing more pleasing than seeing your guests getting along. Capture hugs and joyful conversations from people of all ages.

31. Speeches
These evoke so many emotions. From chuckles to tears and even blushing - you will not want to miss any of these.

32. Toasts
Ensure the photographer catches those glasses up in the air—both the couple and the guests.

33. Tossing the bouquet
The flying bouquet, the hands in the air, the fuss, and the eager faces. All great things to capture.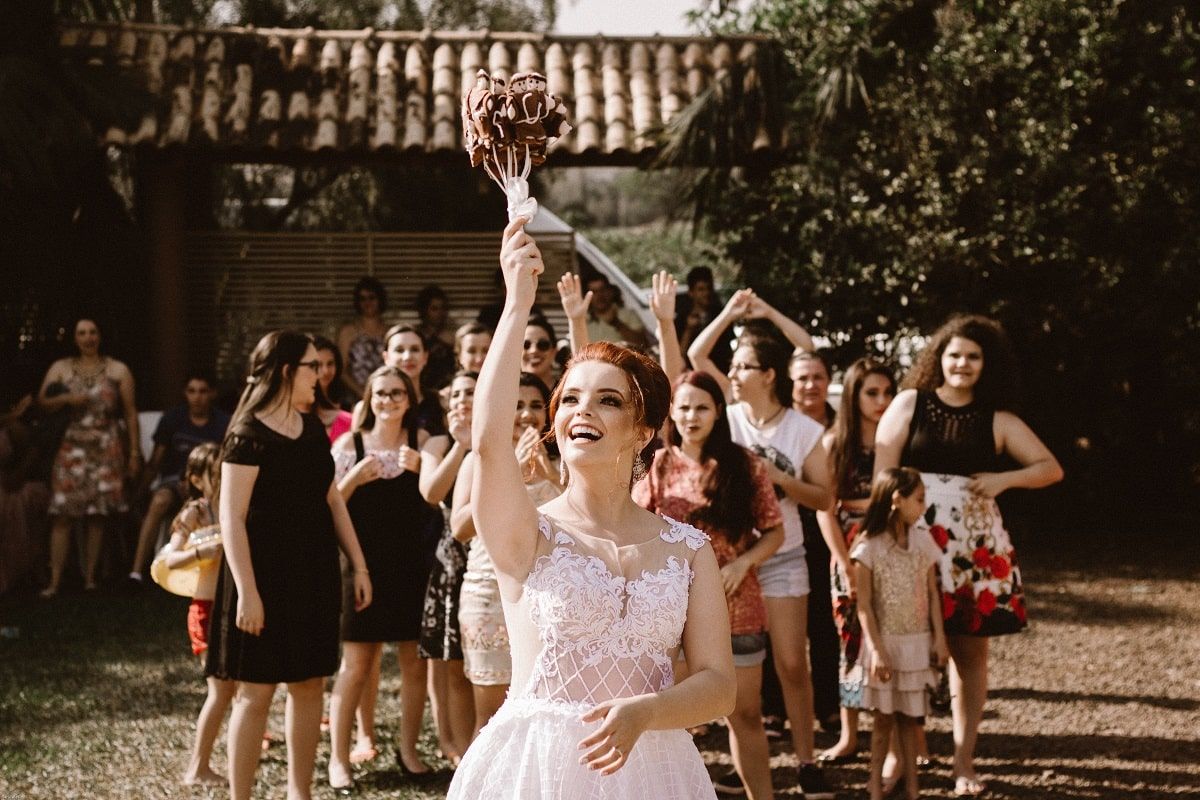 34. Entertainment
Whether it's a band, a DJ, or a singer - you will want to remember who entertained your event.

35. Under the bridal veil
Besides being an iconic element, the bridal veil is also a beautiful light filter and accessory for pictures.

36. Firework
These light explosions provide a background that is too astonishing to neglect. You can capture the guests looking at the sky with sparkling eyes or even a magical kiss between you and your partner.

37. Tables
Shoot these before they are crowded with people and delicious food.

38. Place setting
Each sit was planned with care. Photograph what each guest will see as they approach their chair.

39. Cake
An artwork of love made of sugar and eggs. Make sure you capture it.
40. Cutting of the cake
Once you have photographed the cake, it's time you wreck it (in a beautiful way). Hold the knife together and smile as you cut the first slice.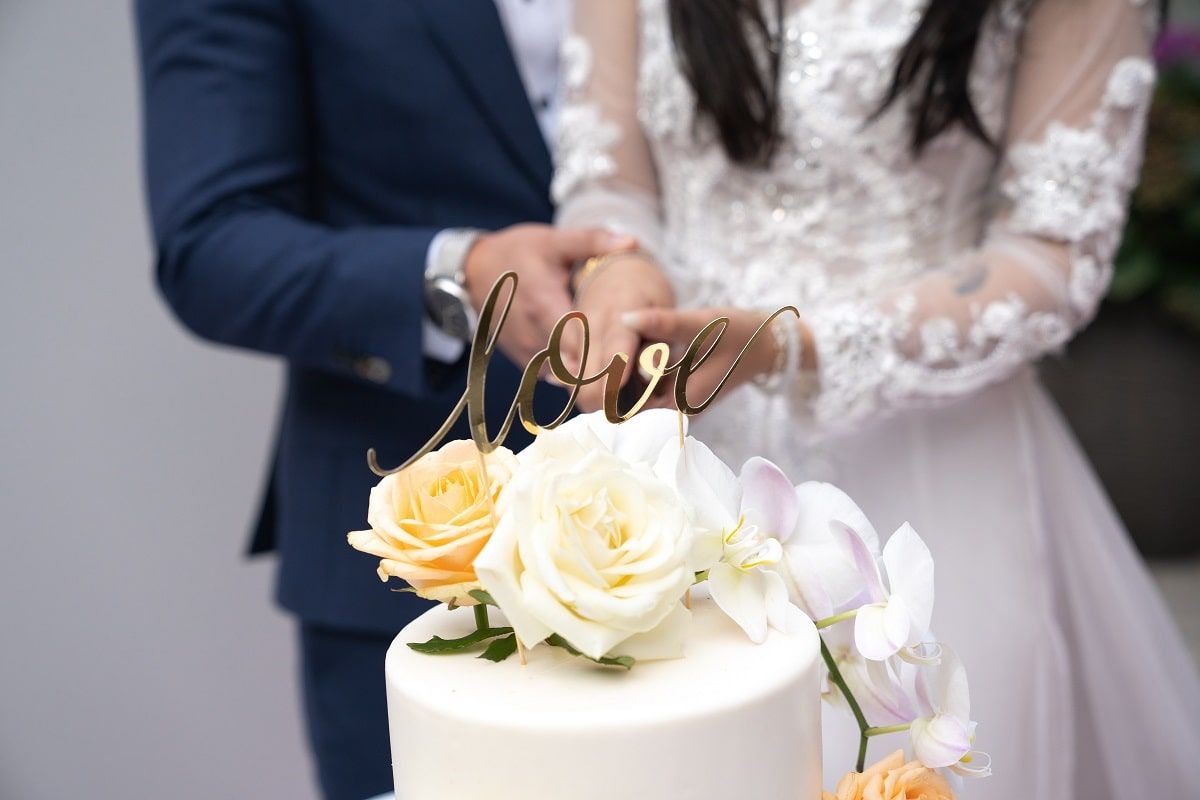 41. First dance
You don't need to be Patrick Swayze and Jennifer Grey for these to be stunning. Just have fun!

42. Dance party
Dance moves provide amazing captures (especially the wacky ones).

43. Last kiss
There is nothing better than a "goodbye" kiss of the fulfilled couple to seal such a happy day.
44. The big exit
The grand finale. Wave at your guests or simply look at your partner with gratitude and love.
Find your wedding photographer
Looking for someone to help you capture all those moments. Find our list of the best wedding photographers.
If you are new to the photography game and want to dive into the world of photography knowledge, check out our article on photography 101 to get started.