7 Pro Tips – To Help You Elevate Your Street Fashion Photography
Street fashion photography, urban fashion photography, street style photography, whatever you want to call it, if you're interested in fashion, you have probably come across these types of pictures before.
It is a great way to capture the essence of the city you're in, and the best part is that it is real. While you might see a model wearing an Ikea bag and a big hat made of fruit on a runway, you would never see them walking around the street like that.
These are real people with outfits they picked out themselves, walking around on the streets. And that is the essence of street fashion photography – realness.
Before we get into it, you should consider reading our article on fashion photography. Here you will learn all of the specifics of fashion photography and what to be aware of!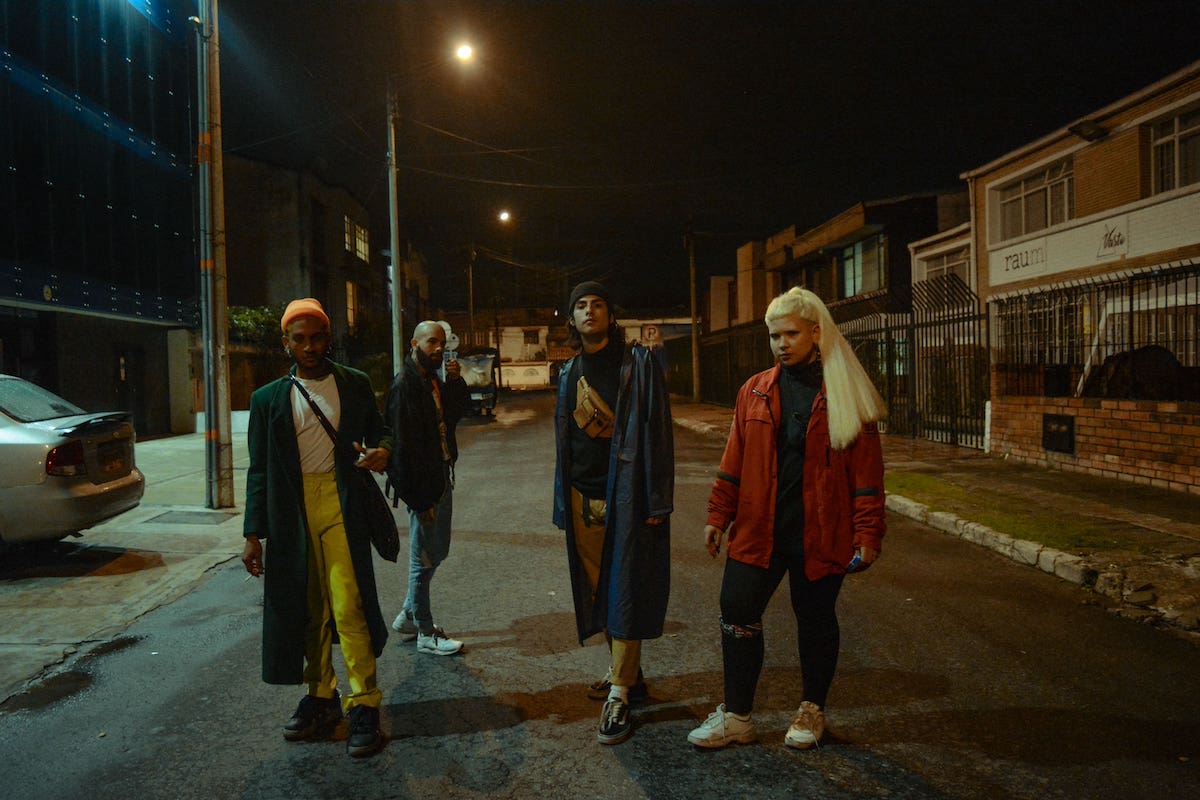 7 Tips for shooting street fashion photography
1. Find an intriguing location
Like with any other type of photography, you want an intriguing background. Or maybe your subject is so interesting, you want it to be simple.
Either way, you have to consider the background when shooting. Depending on the color of their outfit, you should find something that supplements it. If they are wearing dark-colored clothing, choose a lighter background.
Great places to take photographs could be beaches, parks, or rural streets. If you can find a street where all of the houses are the same, and perhaps even one rural enough that you can stand on the road, it would make a great location.
2. Consider available lighting
You will have to get used to using the lighting available to you. You can, however, use this lighting to your advantage.
You can use the shadows that the buildings cast to take interesting photos. You can also find good ways to light up your subject with sunlight. If it's too dark, use a light pole or light from a storefront.
Lastly, remember to check the weather before you go out on a shoot. You preferably want clear skies. If it's cloudy, the lighting can be unpredictable.
3. Get close to the model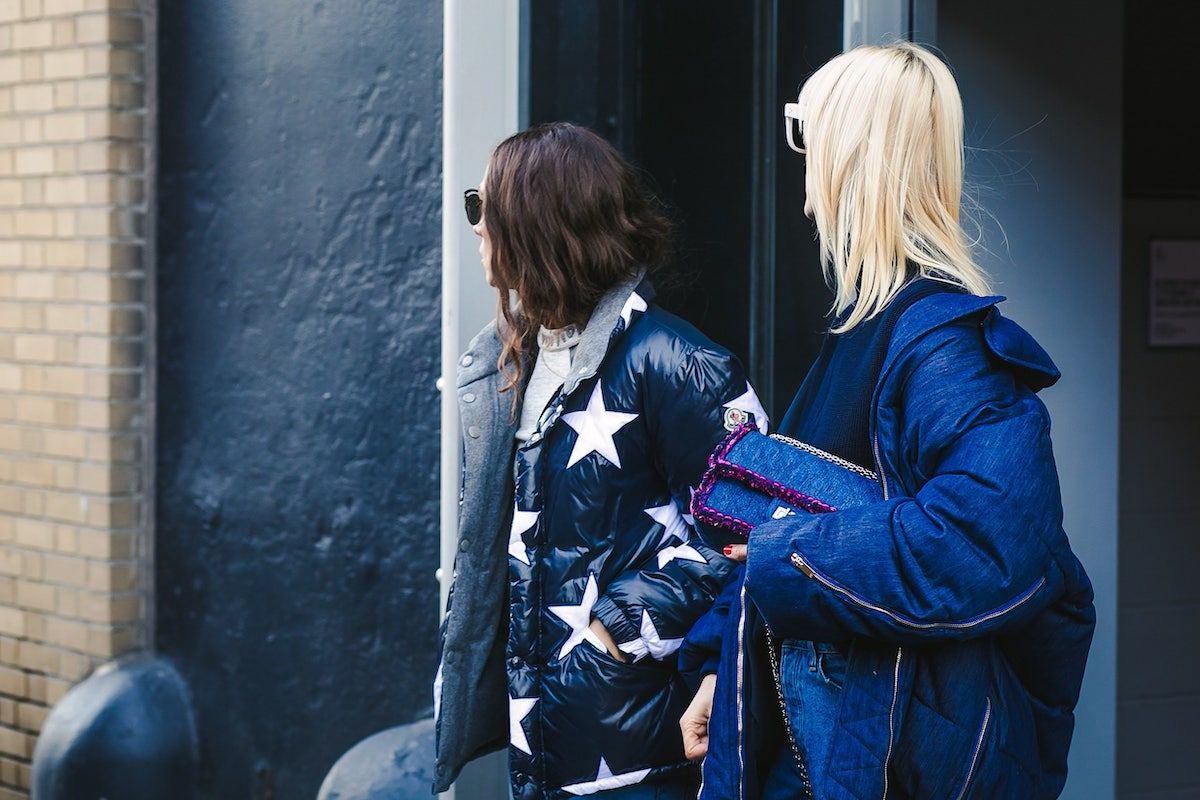 You have to get close to the model when taking photos. You capture the best photographs when the model is in focus.
Remember that the further away you are, the more background distractions there are.
You also have to remember that you're on the street, so many different people will walk by. You can't really expect everyone to give you space, so getting up close allows you to make sure no one gets in the way.
4. Take plenty of pictures
Remember, it's always better to take too many than too few photographs. That is especially true in street fashion photography.
Because once your model leaves, that's it. You can not just go back the next day and take new pictures. Once they're gone, they're gone forever.
One of the pieces of equipment you can't go down on when shooting on the streets is memory cards. You don't want storage space to be why you stopped taking photos.
5. Look for interesting faces and fashion styles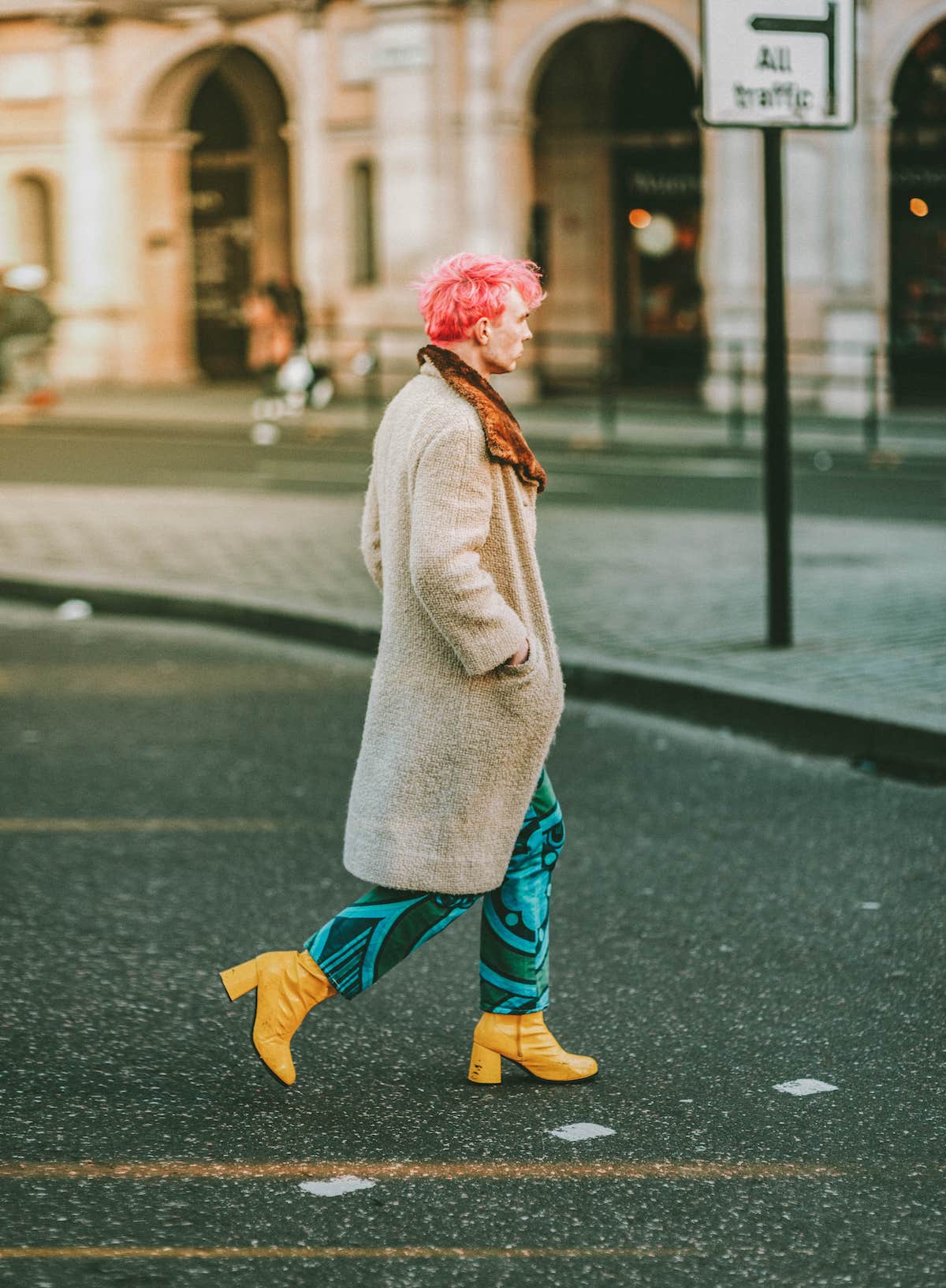 This one is simple - it just requires looking around for interesting-looking people. This is very subjective, so whoever sticks out for you.
When you walk around the street, consider talking to people with a unique look. If someone sticks out to you, that is who you want to talk to.
You could consider going to public events like clothing line releases, where you're sure to find people dressed for the occasion. Another great way to find people is going to fashion week or any type of event that draws creative people. There are bound to be plenty of people dressed up, and they'd be more than happy to be photographed.
You have to remember that asking people if you can take a picture of them because you love their outfit is a huge compliment, so more often than not, they will gladly accept.
6. Shoot in RAW format
Here's another reason for always carrying memory cards - always shoot in RAW!
While RAW is uncompressed and takes up way more space than the typical JPEG, it makes a huge difference when you look at the results.
RAW is a format that is more detailed than the typical image files. And it is the go-to format for any professional photographer.
7. Use a low aperture
Using a low aperture will create the effect known as bokeh. This is the most common way to do street fashion photography, as it creates a shallow depth of field. With a shallow depth of field, you make sure that your model is in focus and that the background is less distracting.
When shooting on the street or in urban areas, the backgrounds are typically busy, so you do not want it to take the attention away from the model.
5 street style photographers to watch in 2023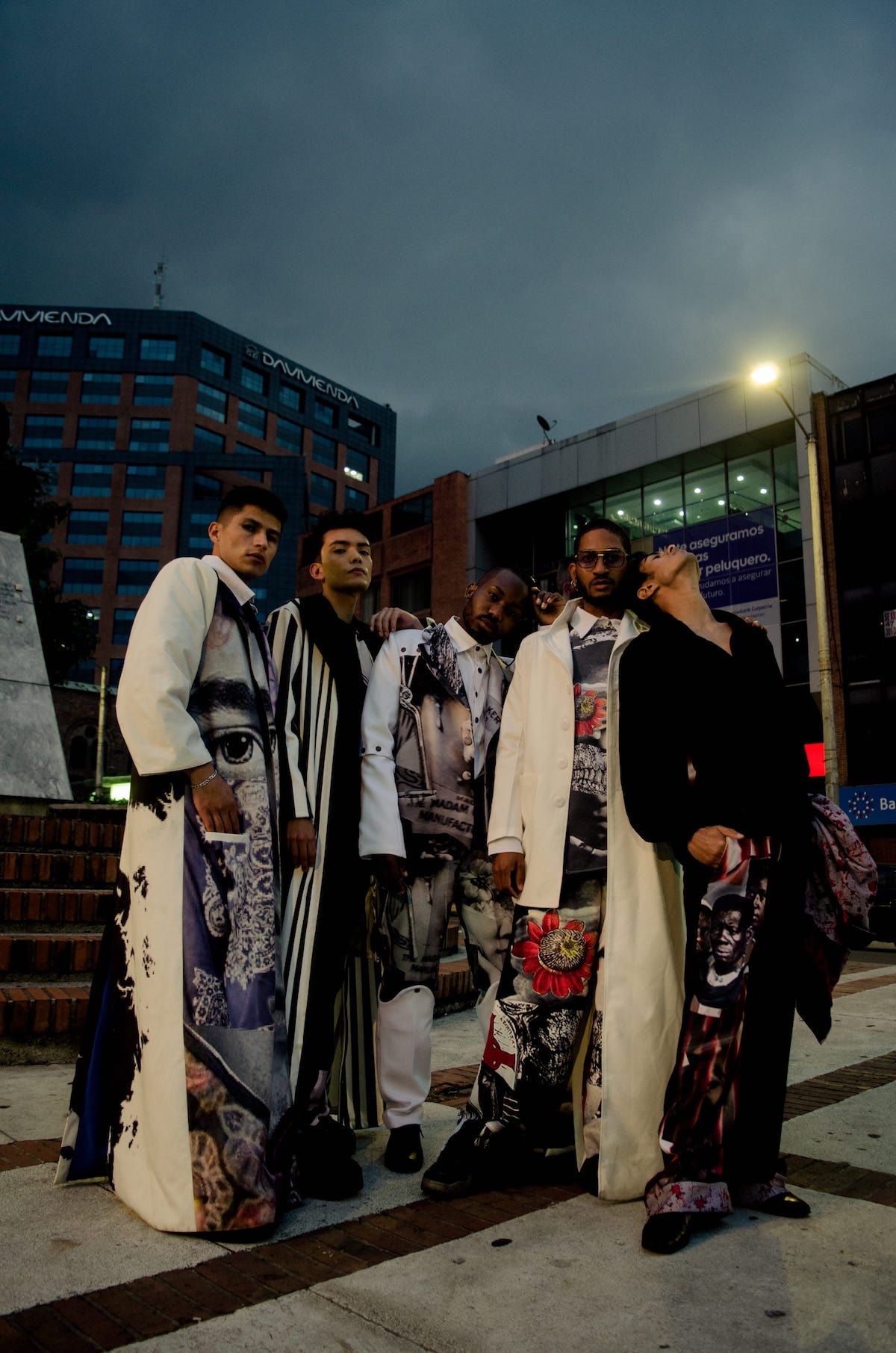 1. Scott Schuman
Scott Schuman started just like everyone else - armed with a digital camera ready to roam the streets, he took pictures of people he found interesting.
He uploaded the pictures to his blog, The Sartorialist, adding small comments. His street fashion photography quickly blossomed into more than a hobby.
He is known for documenting 'real people.' His photographs have a sense of normality to them. He has proved time and time again that there are intriguing fashion models outside of the catwalks.
You can check out his Instagram here.
2. Caroline Blomst
Caroline Blomst is a Swedish street style photographer who works as a designer.
She launched her own streetwear brand called BLOMST, which is inspired by her street style work. Caroline mainly focuses on women on the streets of Stockholm, where she is from. She documents the various outfits of the season on her blog Carolines Mode.
She is great at putting her models at the center and capturing a full-frame picture with incredible lighting.
You can check out more of Caroline's work on her Instagram.
3. Garance Doré
Garance Doré is a french street fashion photographer. She started her blog, Doré, in 2006, where she photographed people around Paris.
Garance Doré used to work in the fashion industry doing many different things such as illustrations and photography. She truly has an eye for style, and it didn't hurt that she started her career in one of the most fashionable cities in the world.
It is hard to describe what about Doré's photography that makes them so good, but her eye for finding the right subjects is definitely one of the reasons.
Check out more of Doré on her Instagram.
4. Phil Oh
Phil Oh is a street style photographer who currently works for Vogue. He shoots street style photography for Vogue and travels globally doing it.
Phil Oh's photography is unique, and unlike most street fashion photographers, he doesn't always use the bokeh effect. This gives his pictures a certain realness to them, and it makes you feel like you're right there with them.
Phil also ran his own blog called Street Peeper, where he posted most of his work. However, he doesn't really update it after landing the vogue job. But it's still cool to see his evolution.
You can check out his photographs on his Instagram.
5. Joshua Woods
Joshua Woods is a photographer who specializes in street style photography. He grew up in New York, specifically Harlem, where he also launched his career. He is currently based in Paris in France.
Woods focuses on contributing to the positive role of black culture in society. In 2018 he traveled to Senegal and captured several photos around the streets of Dakar.
He runs his own photoblog called Joshua Woods Photography, where he uploads all of his work.
Check out more of Joshua's photographs on his Instagram.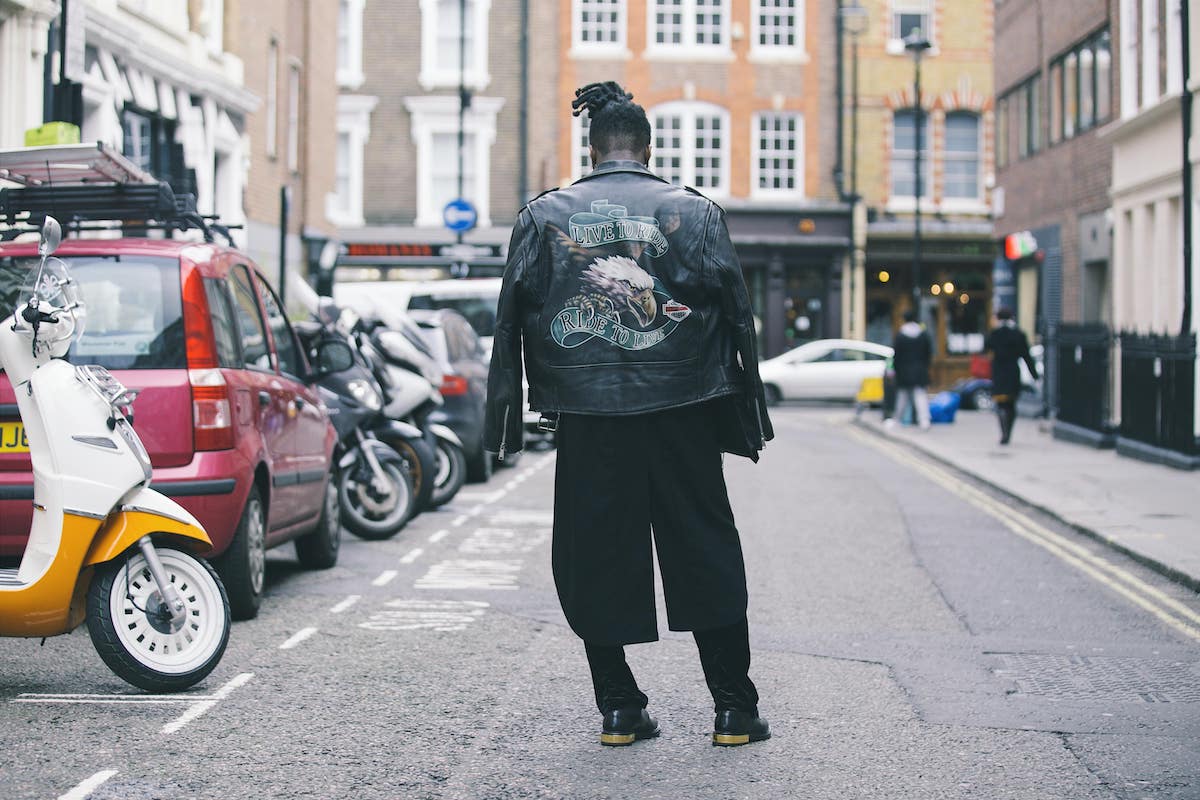 Explore high fashion photography
I hope this article has helped you find the courage to go out and shoot some photographs. And remember, when asking permission to take photos, the worst they can say is no.
If you're still new to taking pictures, consider reading our article about the basics of photography.
And when you have done that, you can check out our article on high fashion photography.
You will learn everything about these types of photoshoots, and you might learn a few things useful for your street fashion photography.
What is street fashion photography?
Street fashion photography is about capturing real people and their outfits on the street. It is the complete opposite of capturing models on a runway.
How to shoot street fashion photography?
You need to find a great location, consider the lighting, get up close to the model, take plenty of pictures, look out for intriguing looks, shoot in RAW format and use a low aperture to create bokeh.
How to make street fashion pictures look natural?
Make sure your subject is comfortable, use natural lighting from the sun, and consider skipping the bokeh.
How to pose for street pictures?
You can stand up against a wall, stand with your hands in your pockets, cross one leg in front of the other or tilt your head to one side.
Popular listings for rentals