Getting Into High Fashion Photography: 5 Essential Tips
High fashion photography is all about glamour, lifestyle, and the look. Creating moving fashion images is harder than it seems! Learn about the definition of high fashion photography and tips to improve your craft by reading on.
New to photography? Learn the basics with Photography 101.
What is high fashion photography?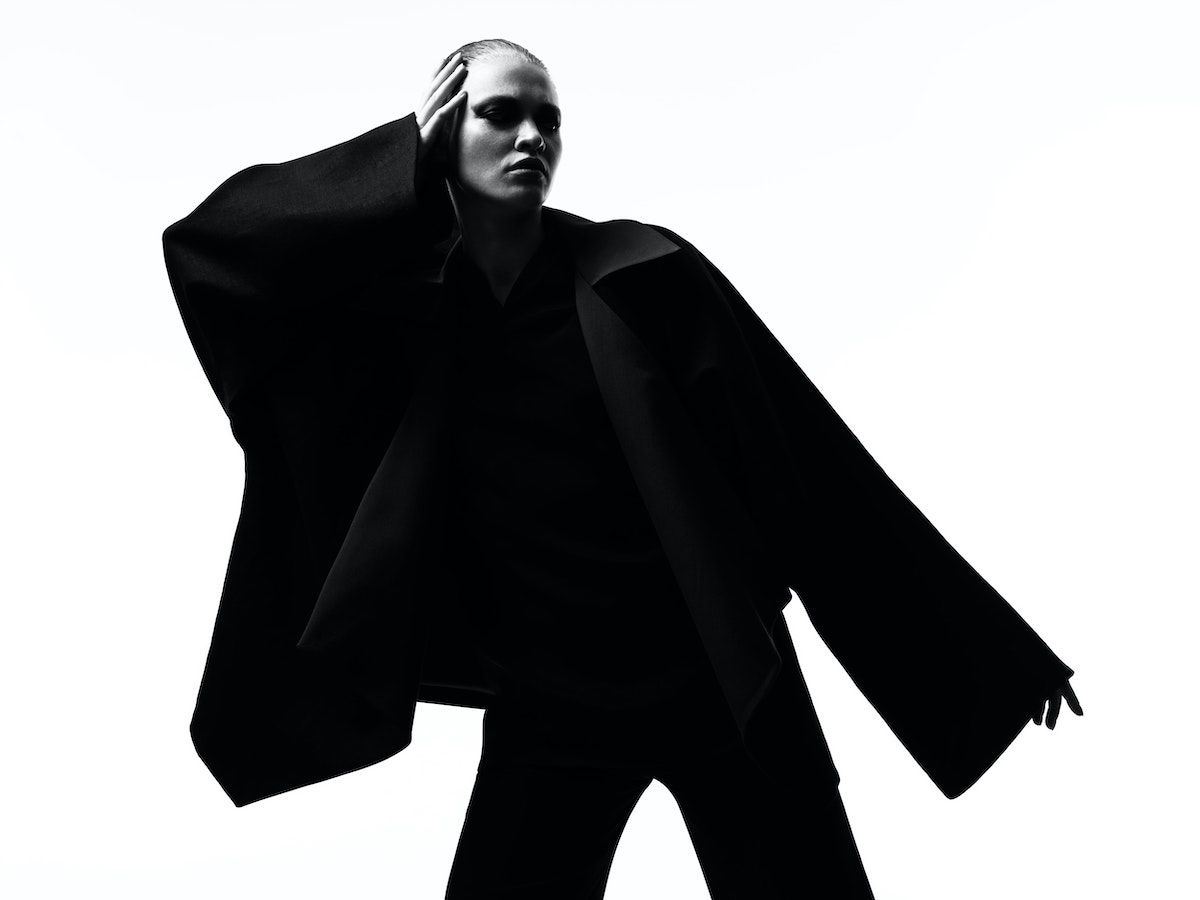 High fashion photography is a unique subgenre of fashion photography all about over-the-top looks and evoking powerful emotions. It's more than pretty people in pretty clothes, an art form full of creativity, drama, and glamour.
Successful high-end fashion photographers use every component of an image to awe and amaze viewers while selling high-end clothing to the elite.
The sky's the limit with this genre, as realism gets replaced with boundless creativity. Visual impact is crucial, so you want to leave viewers gasping. You don't need to just sell clothes, but convey the fashion house's vision, brand, and style.
High fashion photography often works with supermodels or famous celebrities. Their skills and persona add flair and flavor to the images.
Interested in other subgenres? Check out the different types of fashion photography for more.
5 tips for doing high fashion photography
The glamour, the drama… Do you want a piece? Check out the following 5 tips for aspiring high fashion photographers.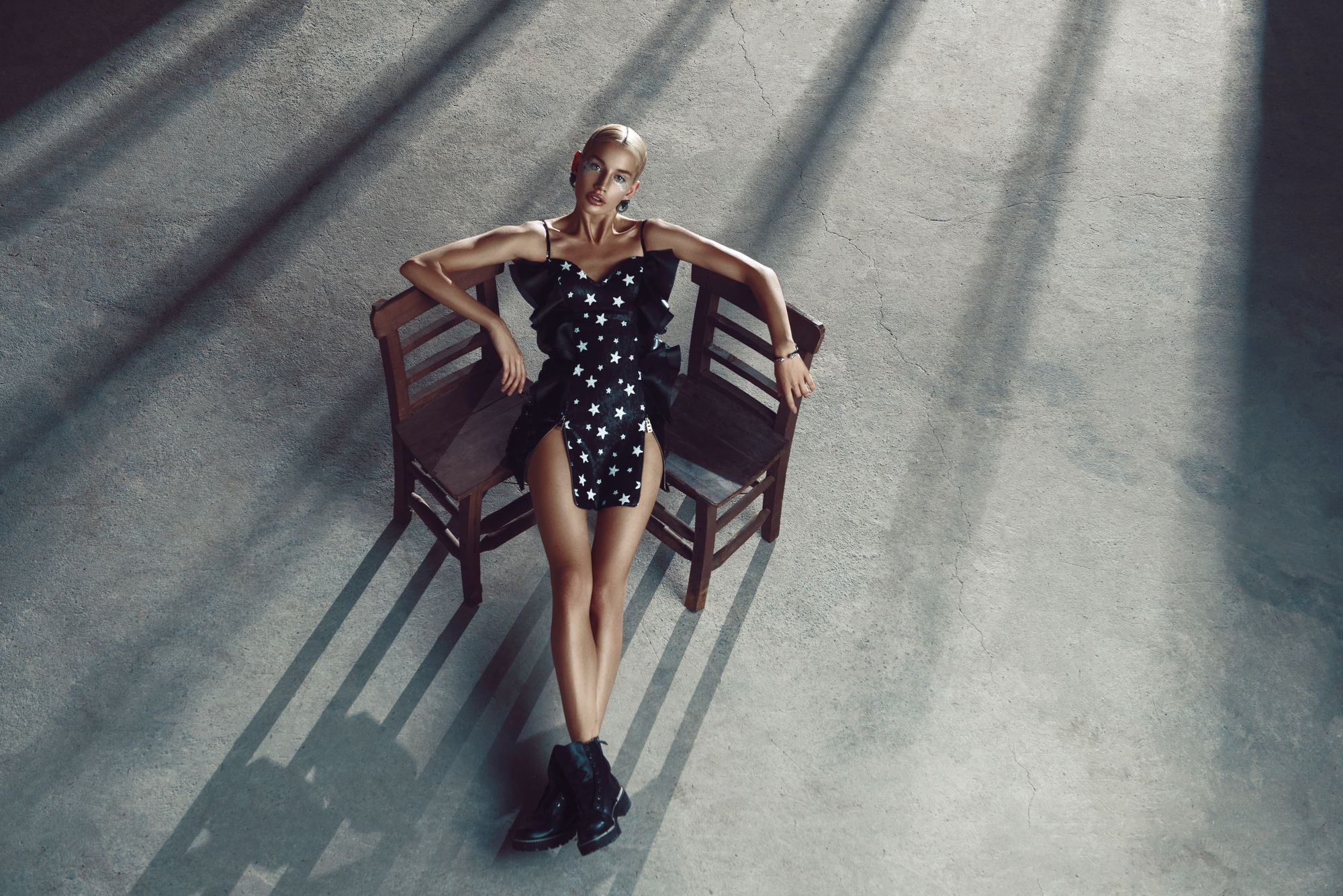 1. Carefully consider your lighting setup
Like with other types of photography, lightning is a crucial component. Bold or dramatic lighting techniques create amazing backdrops where your model and the clothes can shine while remaining in focus.
Use the relationship between light and shadows to create unique and creative photos. Manipulate shadows to form odd, interesting, or even geometric shapes that add flair to an otherwise ordinary picture. Expert high fashion photography takes this technique to the next level, combining other elements to create a coherent, creative image that evokes strong emotions.
Another important thing to keep in mind with your high fashion lighting setup is your color scheme. Tinting your lights to highlight, offset, or compliment your clothes and set will help turn up the intensity. Remain in control with all lighting choices, and make intentional decisions that support your vision.
2. Showcase versatility
Versatility is an extremely desired trait in a high-end fashion photographer. You'll get clients based on your portfolio, and you want to be more than the flavor of the month. You must constantly evolve your ideas and personal style. By trying out new ideas and working with different concepts and models you can keep your portfolio fresh.
This is especially difficult in the beginning when still learning the ropes. Take your time to find your footing and commit to constantly improving. Keep up to date with your peers and seek inspiration from other art forms, like architecture or music. Do whatever works for you, just don't get complacent or rest on your laurels.
Look into different types of fashion photography beyond your niche. They can guide and inspire you in high-end fashion photography.
3. Be bold and display creativity
Boldness and creativity are two words you're bound to hear when discussing high fashion photography. It's not enough to take a flattering photo of a pretty model, you have to stand out and take risks too. Any and every component of your photography can be an opportunity to do so!
Explore photography 101 to learn the basics and break the rules masterfully.
One way
Another route you can consider is using unusual or whimsical props to create surreal images. These can be unique due to their form, color, or size. An oversized violin or bright yellow piano would draw your eyes to an image, wouldn't it? Don't be afraid to take risks and follow your intuition while keeping the bigger picture in mind.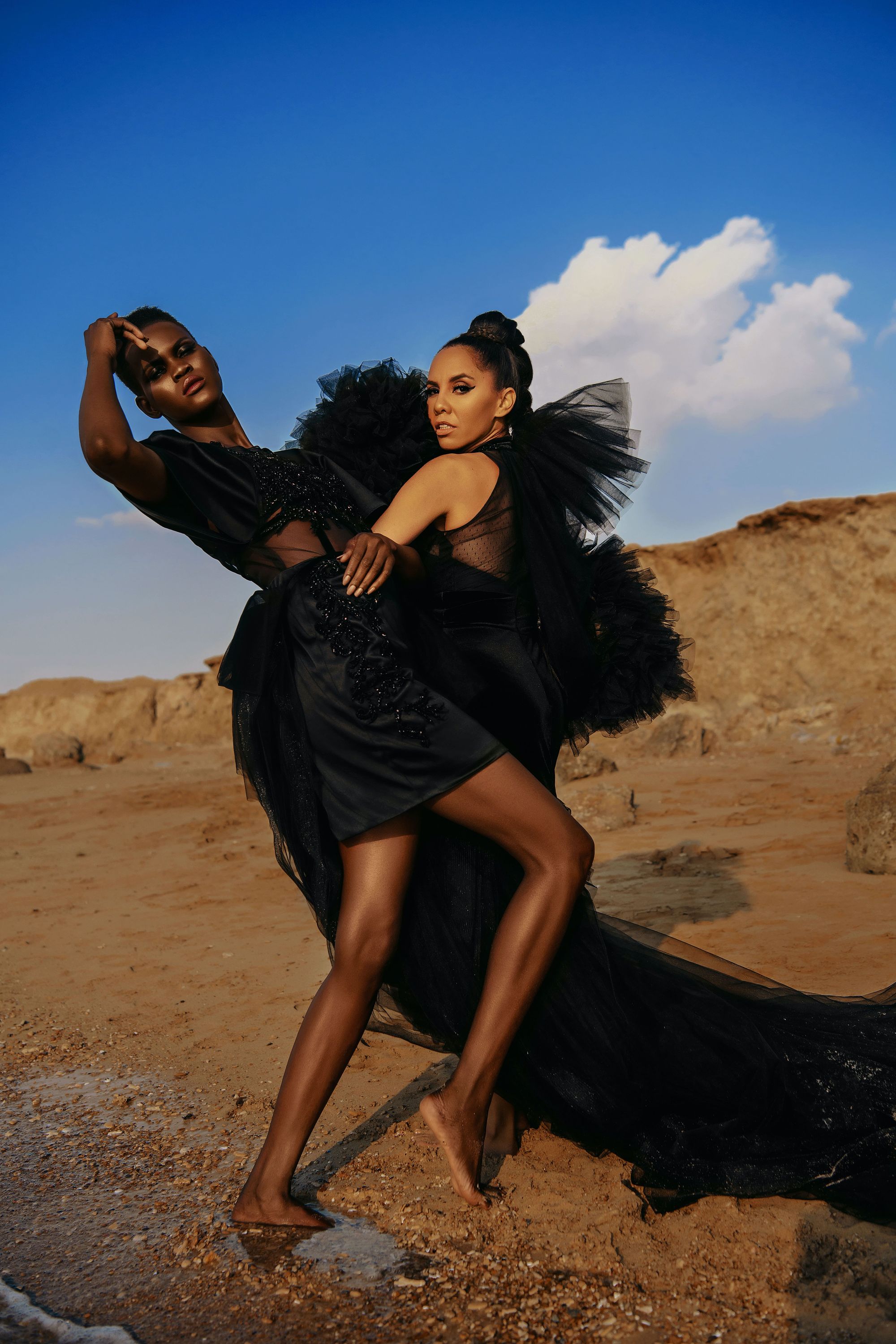 4. Experiment with juxtapositions
With the media constantly bombarding us with the newest thing, it became difficult to get a rise even with an interesting image. Experiment with juxtapositions to make viewers pause and ponder the ideas behind your photo. Creating contrast is an excellent way to invoke thoughts and elicit delight, confusion, or admiration.
Set off the stunning and alluring clothing against a rustic, run-down, or rough backdrop to create this contrast. Place your model dressed in black and white in a colorful environment or vice versa.
5. Add special effects in edit
Creativity doesn't have to stop at your photoshoot. Learn editing skills or task your editor with bringing your full vision to fruition. Explore effects that Photoshop and other photo editing software offers.
Artistic inclusion of blur, smoke, or light flares can transform an image into something otherworldly – if that's the vibe you're going for. Check out geometric haze and the glitch effect for inspiration, or superimpose two or several images to create a one-of-a-kind shot.
The obvious adjustments, including brightness, contrast, hue, and more should not be overlooked either. White balancing your photo makes a big difference, in the end, and should be the first step before adding any effects.
What's next? Explore more fashion photography
I'll leave you with one final tip: Don't be afraid to break any rules as long as it fits your concept. This might seem counterintuitive, but with enough experience, you'll know the right time to abandon some tips above and take the risk.
Experiment and try new setups and techniques to impress clients with your creativity.
Are you interested in learning more? Check out our comprehensive guide to fashion photography.
About the instructor
James Nader
Photographer
London, United Kingdom
James Nader's photography represents work with many leading brands and campaigns both in the UK and Internationally, working with some of the best in the business such as Dita von Teese, Czech supermodel Petra Nemcova and Lord Bath the Queen's cousin.
FAQs
What is high fashion photography?
High fashion photography is a creative subgenre of fashion photos that wow and amaze viewers while selling designer clothing.
How do I become a high fashion photographer?
Become a high fashion photographer by starting out in different fashion subgenres and develop your creative and photography skills.
How much do Vogue photographers make?
Vogue photographers make an average of over $50,000 annually.
Popular listings for rentals