5 Must-Have Accessories for Sony's Stellar FX6 Camera
Rent film gear from local filmmakers.
Rent film gear from local filmmakers.
The Sony FX6 is a fantastic camera that we dubbed "The Most Affordable Cinema Camera."
You know what can make it even better?
You can buy numerous attachments to make your film production a lot easier.
We've made a list of the five essential Sony FX6 accessories you need to make your life easier.
A camera is an excellent asset in your gearbox, but far from the only one. Explore what else there is of essential camera equipment.
5 essential sony fx6 accessories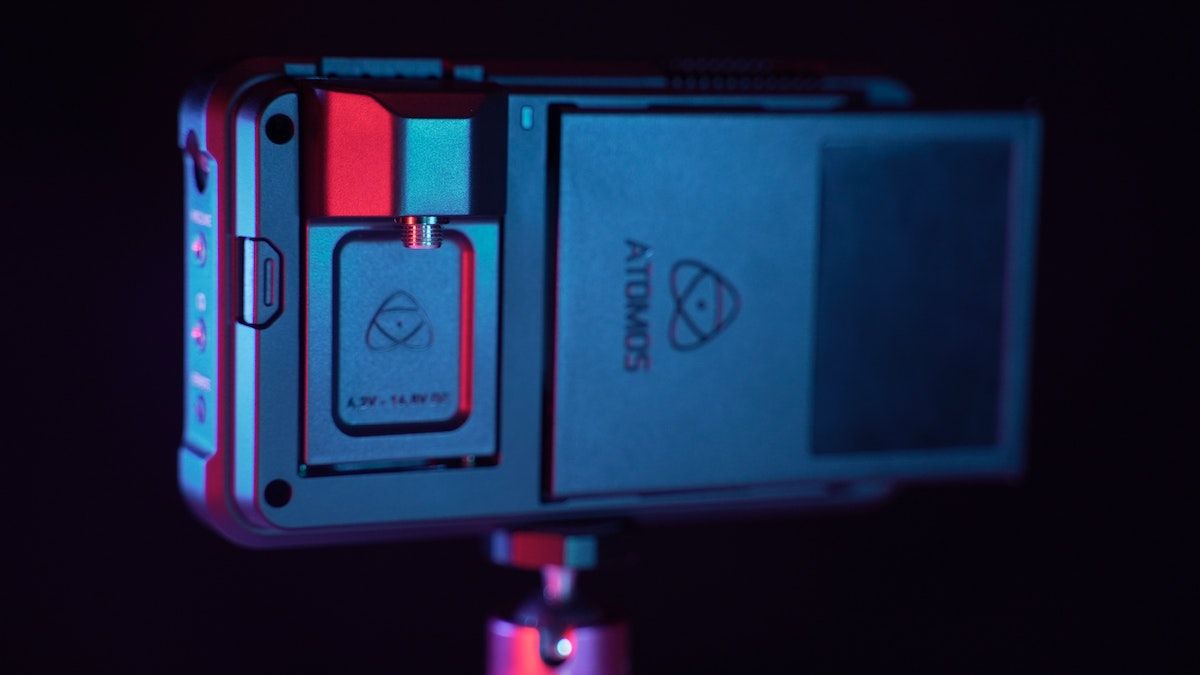 1. Atomos Shogun 7
Sadly, you will not have an army of samurais under your control with the Atomos Shogun 7.
What you will have is control over your shot and your recording.
The Atomos Shogun 7 is a monitor and external recorder that shows you exactly what your audience will see on their tv-screens at home.
With Dolby Vision HDR output and Dynamic AtomHDR Backlight image processing, you can see the cinema-quality by following along on the screen.
The Atomos Shogun 7 also has touchscreen functionalities that allow you to switch between 4 inputs and manage your settings on the screen.
As for external recording, the Atomos Shogun 7 enables you to record in 16-bit Prores RAW 4K, which would otherwise be impossible without it.
Getting an external monitor like the Atomos Shogun 7 for your FX6 is a no-brainer. If you have the FX6, you're most likely doing bigger productions. Here the control you get from the Atomos Shogun 7 is life-changing.

2. Sony CFExpress Type A cards and readers
If you want to be serious about your filming, you'll have to invest in severe memory cards for your camera.
If you wish for the best compatible cards for your FX6, you should go with Sony's CFExpress Type A cards. And consider how much storage you'll need. It's better to have one memory card too many than one too little.
And with a good set of memory cards, you'll need a great card reader. The Sony CFExpress Type A/SD Card Reader is made for just that!
The reader supports yupe A and SD UHS-II/UHS-i memory cards and transfers with 10Gbps using a USB 3.2 Type-C connection. It is specifically optimized for Sony's Type A memory cards, so if you want the best experience, you should probably stick with sony for all your storage needs.
The card reader is compact, so it fits in most of the pockets in your camera bag and works on the fly.
Just plug it in, and it is ready to go.
The Sony CFExpress card reader is even designed to help you avoid mistakes like disconnecting the cards while transferring files. It's excellent for transferring files to backup storage while on a shoot.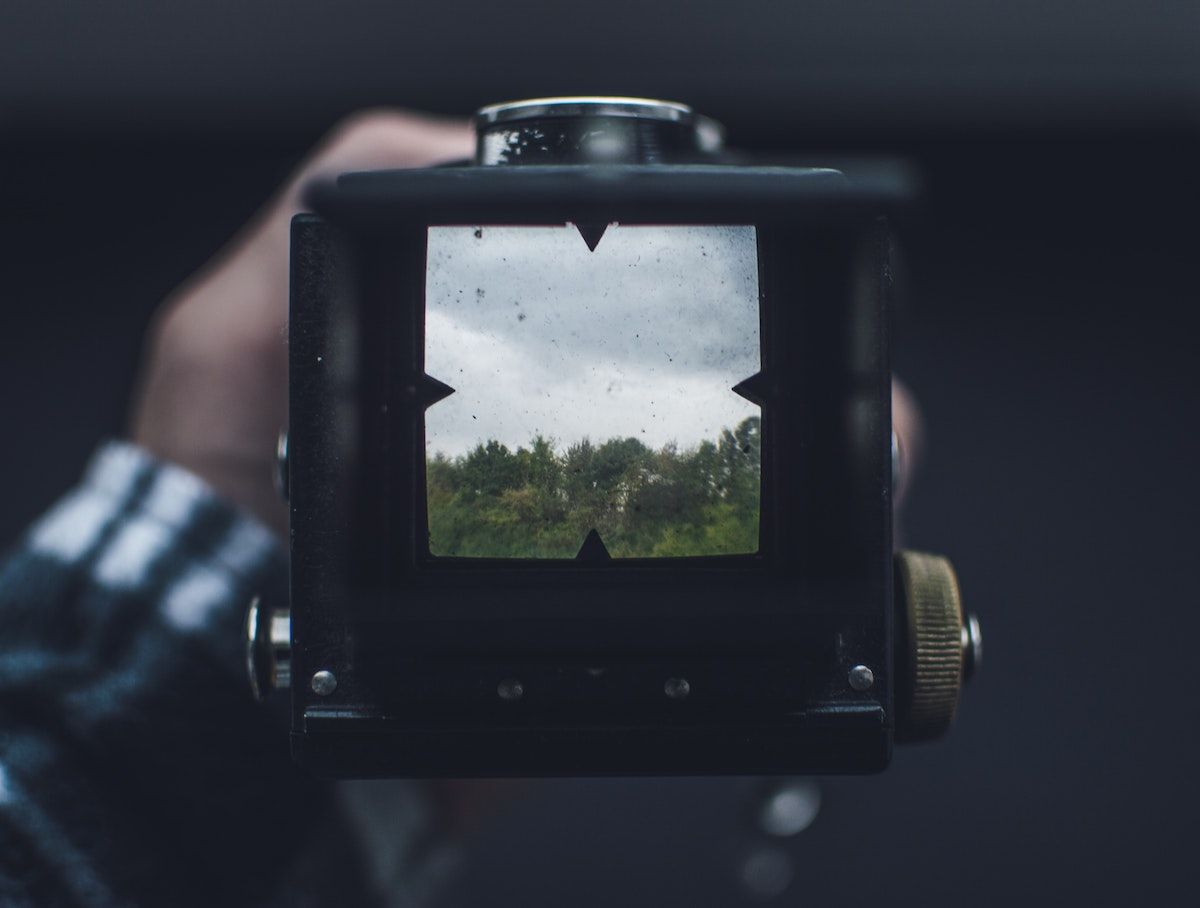 3. Zacuto Kameleon EVF Pro
The Zacuto Kameleon EVF Pro is an Electronic Viewfinder that displays 1920x1080 display and has a resolution of 6.5 million pixels. It also has 3D LUTs, so you can preview shots in various looks.
You'll be able to see what you're doing!
The Kameleon EVF Pro has both HDMI and SDI input. It can connect several devices if you have more cameras in your arsenal. It has an anti-fog feature, like the other Zacuto EVFs, which helps alleviate fogging in shifting temperatures.
The Kameleon EVF Pro also comes with the Waveform and Vectorscope, allowing you to analyze and understand the colors that your camera is seeing. It really changes your production and makes the end result much better.
4. Hoodman HD350 Hood
The Hoodman HD350 Hood is another lifesaving attachment to your Sony FX6.
If you've ever shot outside, you know how annoying the sun can be.
The Hoodman HD350 Hood negates that by giving your screen a sunhat, so to say. In fact, you don't even have to be outside for it to be helpful.
It can shield your screen from the sun or any intense light on the set that otherwise would have gone right into your display.
This is really a no-brainer, and it is even versatile, so it fits any screen that is a similar size to the FX6's.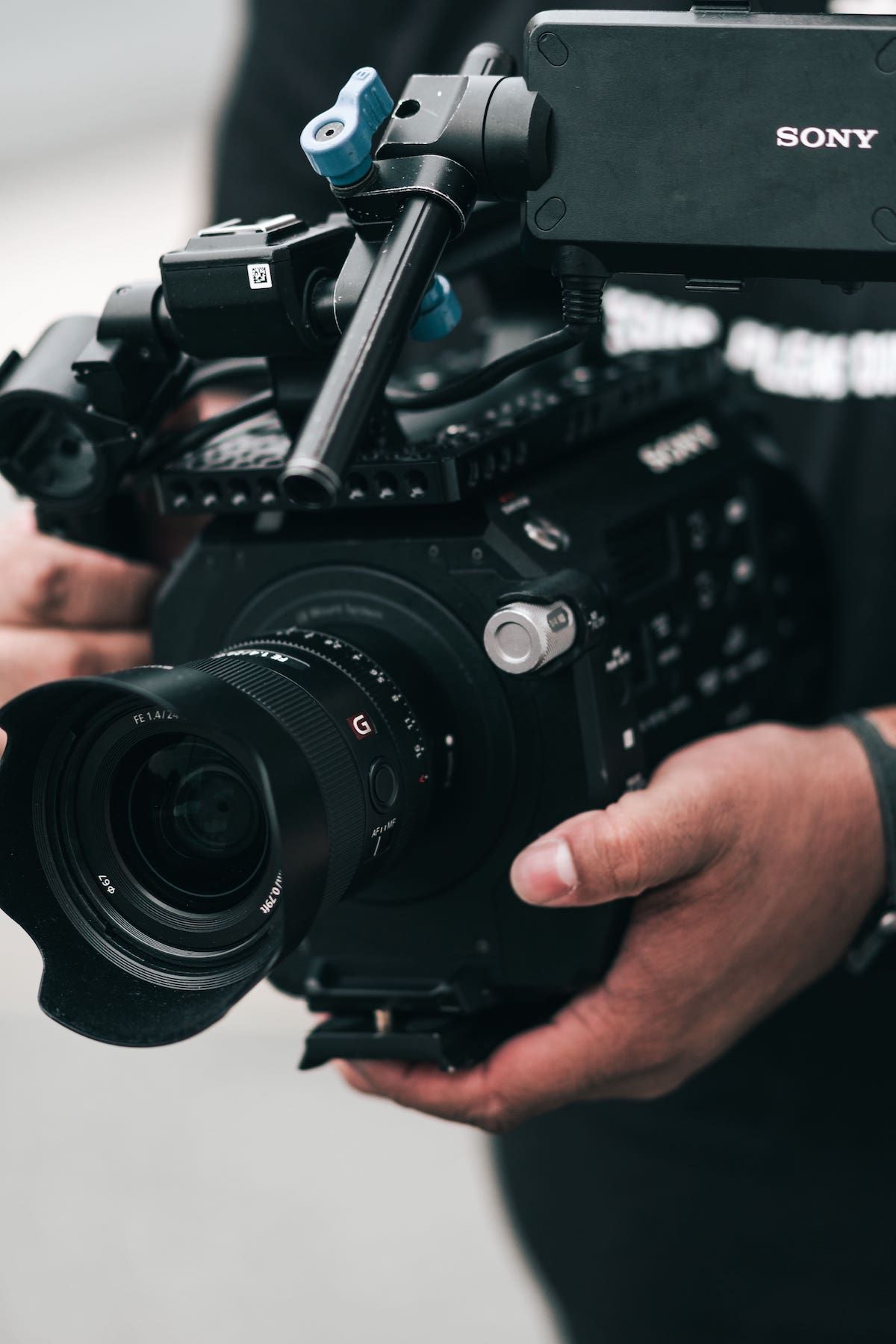 5. Hawk-Woods VLM-FX6 Mini V-Lok Camera Mount Plate
The Hawk-Woods VLM-FX6 Mini V-Lok Camera Mount Plate (phew... let me catch a breather after that one) is a mount plate that allows your Sony FX6, as well as some external accessories, to be powered through a Sony Fly Lead cable.
This is especially useful with the Atomos Shogun 7 because it will drain your battery faster.
With the V-Lok system, you can get a longer run time on your battery life. And with replaceable batteries, you can ensure you can keep shooting without breaks.
The only thing you need to do besides getting the mount plate is to invest in some Grade compatible V-Look batteries.
Rent or subscribe to a Sony FX6
After reading this, you might think, this all sounds perfect, and the Sony FX6 is an excellent camera, but I will never be able to afford that.
Luckily you can rent or subscribe to a Sony FX6 – affordably and flexibly with Wedio.
Can the Sony FX6 take photos?
No.
Does the Sony FX6 have stabilization?
It has Sony's Catalyst software.
Popular listings for rentals