Sony A7S III vs. BMPCC 6K Pro – Breaking Down Each Camera
Rent camera gear from local creators.
Sony A7S III or Blackmagic Pocket Cinema Camera 6K Pro?
You can decide without taking the time to analyze what's inside and how these two compare!
Read our full review and discover the key specs, pros and cons, and where the Sony A7S III ad Blackmagic 6K Pro shine.
Feeling overwhelmed by these long camera names that don't ring a bell? Start with the basics of the creative gear - consult our complete guide to camera equipment.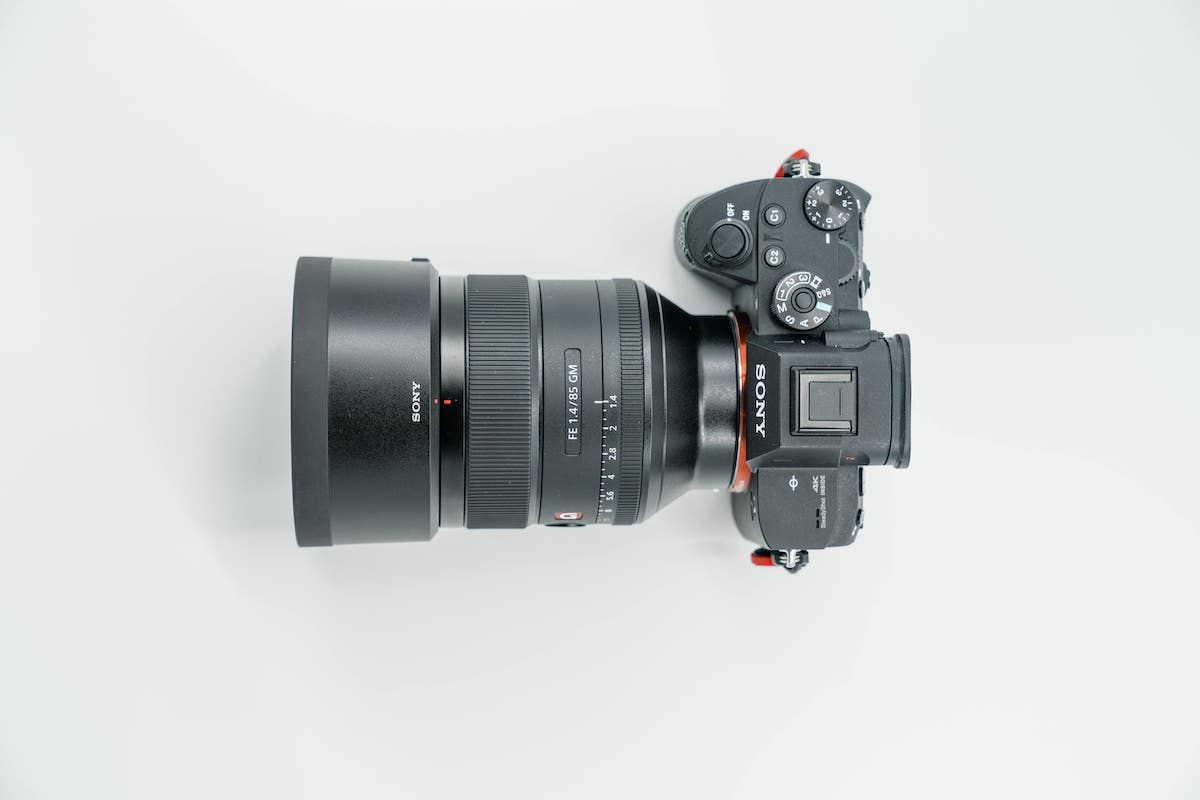 Sony A7S III key specs
12MP BSI CMOS sensor
On-sensor phase detection
ISO 80-102,400 (expandable to 40-409,600)
9.44M-dot EVF with 0.91x magnification
10.0fps continuous shooting
240fps High-Speed Video
4K video at up to 120p, 60p
Fully articulating LCD
5-axis in-body stabilization with SteadyShot active mode
Weather-sealed body
Sony A7S III pros and cons
Pros:
Class-leading low-light video
New Touch UI
Fully articulating touchscreen
Impressive battery life
class-leading electronic viewfinder
Cons:
Low resolution for stills
No 6K or 8K video
CFExpress cards are required for the best quality slow-motion video
Read our complete Sony A7S III review.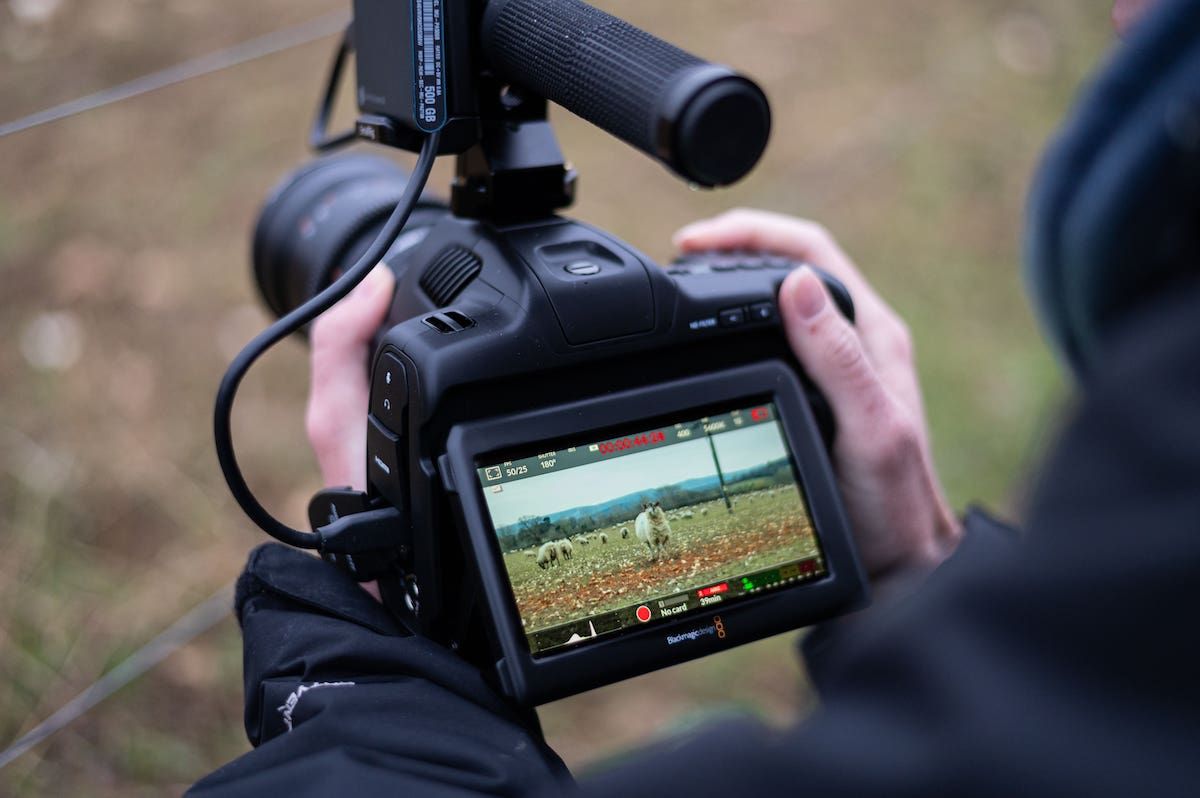 BMPCC 6K pro key specs
23.10mm x 12.99mm effective sensor size
Canon EF mount
Iris, focus, and zoom on supported lenses
13 Stops dynamic range
Dual native ISO of 400 and 3200
4 built-in microphones with 2 mini xlr inputs and a 3.5 mm audio input
Four position ND filter with clear, 2‑stop, 4‑stop, and 6‑stop IR ND filters
Autofocus is available using compatible lenses
1500nits screen brightness
5-inch LCD capacitive touchscreen
BMPCC 6K Pro pros and cons
Pros:
Tilt screen
Built-in ND filters
Blackmagic Raw and ProRes for filming
Good adaptability to different light situations
Excellent audio quality
Great video capabilities
Cons:
No continuous AF, AE, or IBIS
Heavy when used single-handedly
Average battery life
Not made for beginners
Read our full BMPCC 6K Pro review.
Design and handling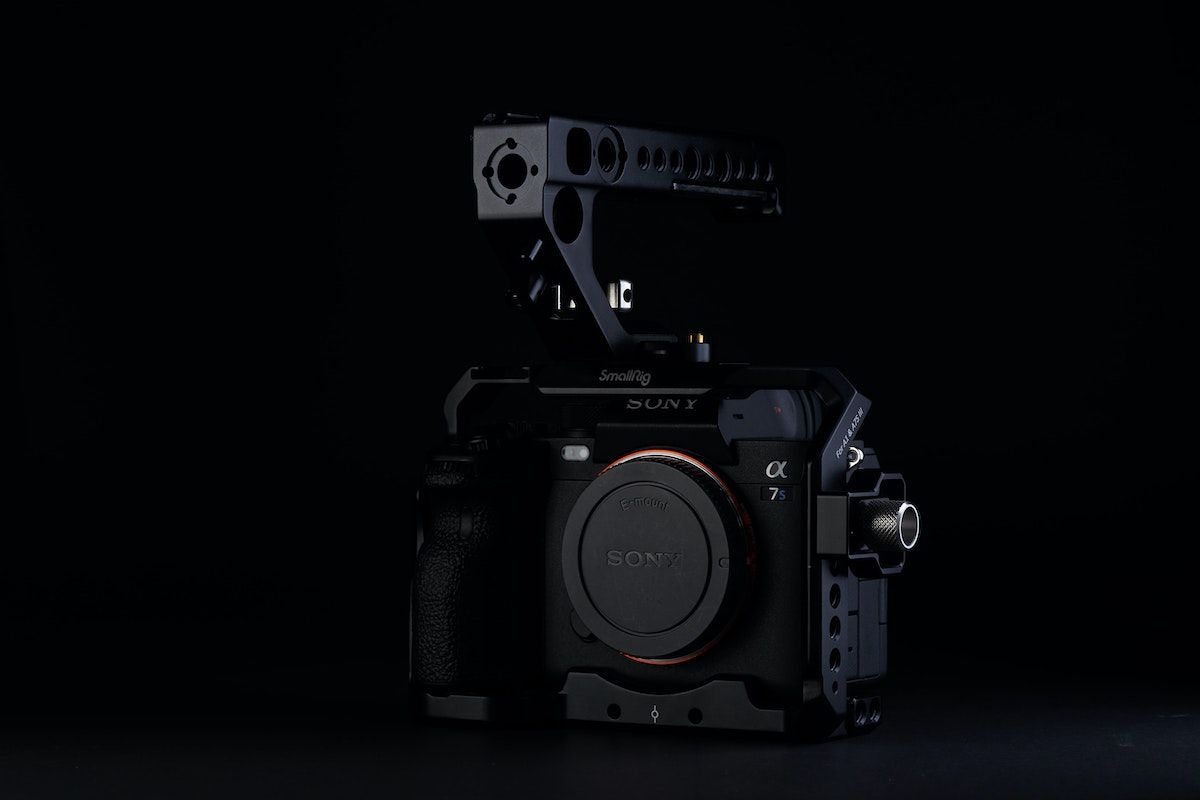 Sony A7S III
The Sony A7S III is a compact but solid camera. Many buttons are well positioned, including the switch-ring around the shutter button at the top of the grip.
In addition, the camera features a dedicated red movie ring for shooting video, an exposure gain adjustment ring, a custom function button, and the shoot mode select button.
The A7S III has a flip-out touchscreen, making the monitor more valuable and versatile. It allows for better framing at various angles and makes filming easier, whether handheld vlogging or shooting on the tripod.
BMPCC 6K pro
Don't buy into the name of the Blackmagic: it's unlikely it will fit in any of your pockets.
However, compared to other professional cinema cameras of the same feature set, it can be called compact.
The BMPCC 6K Pro features a built-in dual microphone and a 5-inch Full HD HDR display for composing and reviewing your shots. A big rubber-clad grip is comfortable enough for your hand to hold, and a large nub is easy for the right thumb to rest against.
After getting a firm grip on the camera, you'll find most of the physical controls easily to hand, including the all-important video stop/start button and controls for high frame rate, autofocus, and auto-aperture adjustment.
There are also three mounting points for the attachment of tripods, gimbals, cages, microphones, and other accessories.
Video and image capabilities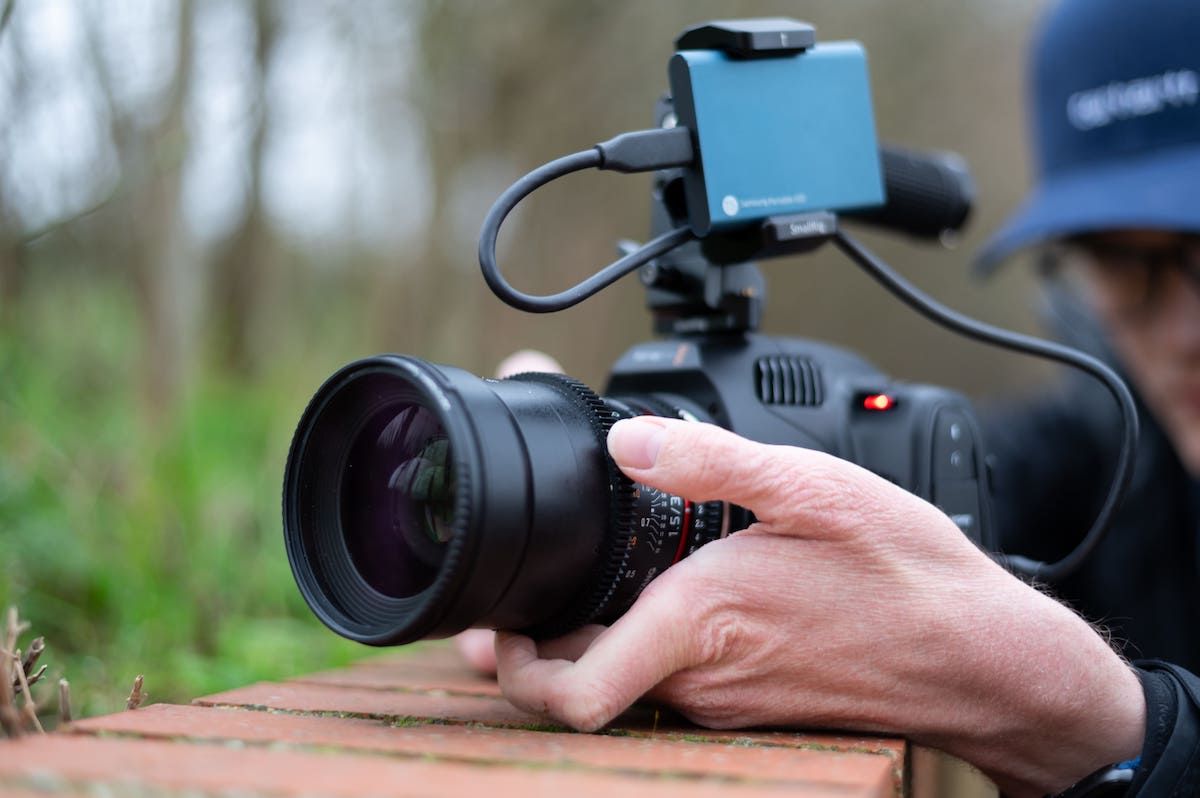 Sony A7S III
One of the significant strengths of the Sony A7S III is its low-light performance.
Bumping up the ISO won't ruin your images – it's gratifying since the camera can handle high sensitivity well. In addition, there is almost no visible image noise in higher ISO and low-light environments.
The autofocus for photos is fast and responsive, with just 12 megapixels to process. It stays locked on the subject, no matter how fast it moves, and produces sharp shots for sports, wildlife, or events.
Taking video capabilities, you can shoot 4K at up to 120 fps, which is more than other hybrid mirrorless cameras can offer - except, maybe, Canon's EOS R5.
In addition, the Sony A7S III supports 10-bit capture in all 4K modes and delivers high dynamic range video perfect for HDR or post-production work when combined with Sony's log and HLG modes.
BMPCC 6K Pro
The Blackmagic 6K Pro is a cinema camera, so its video capabilities are where it shines.
The recording quality that Blackmagic produces is superb and doesn't disappoint. Thanks to the Super35 sensor, the camera offers a more shallow depth of field than the smaller Micro ¾ sensor used on the 4K.
You can choose to shoot in Blackmagic Raw or ProRes, and the camera offers 13 stops dynamic range options with Video, Extended Video, and Film.
The footage detail is top-notch, and the mentioned dynamic range provides an added advantage during the post-production - you get much data to enhance when adjusting the curves.
Stills isn't precisely the Blackmagic 6K Pro's specialization, yet the camera also delivers some decent quality in this department.
The camera brings Blackmagic's Generation 5 color science for a film-like aesthetic to the images. The Canon EF mount opens doors to a vast range of lenses, from Cine lenses to casual starters.
Essential features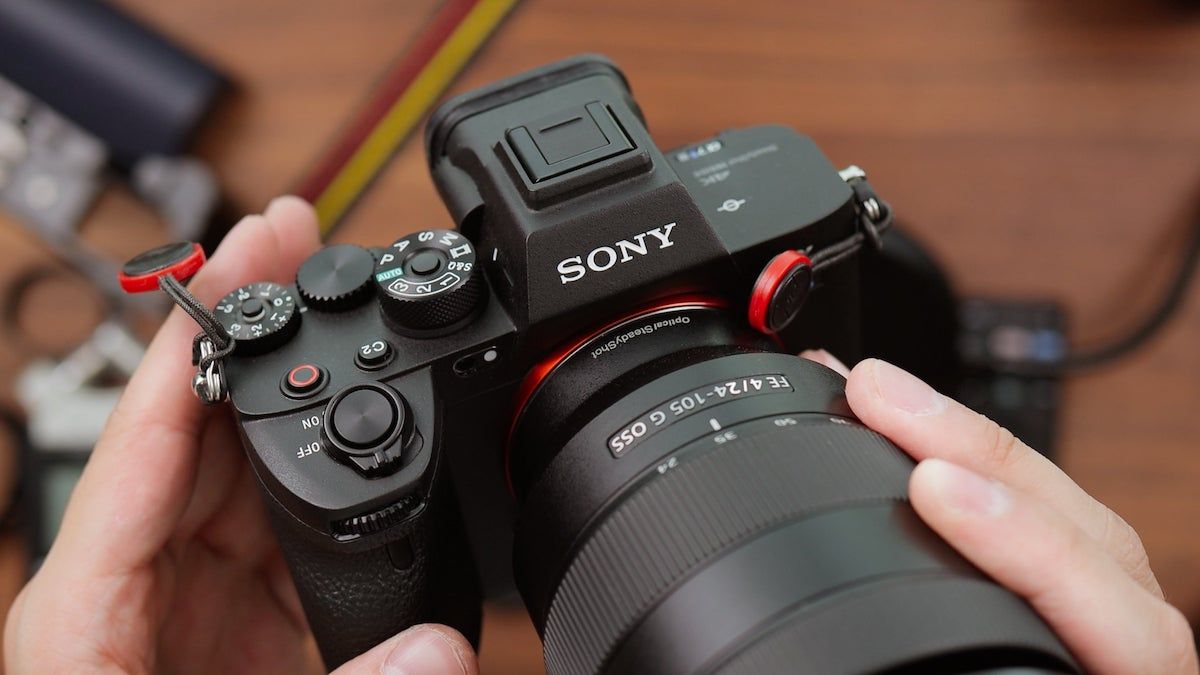 Sony A7S III
The Sony A7S III has undergone some considerable improvements to handling and connectivity.
Nevertheless, its pin-sharp viewfinder and impressive low-light performance across both video and stills make it one of the finest hybrid video cameras you can buy.
The A7S III also delivers excellent customizable autofocus with eye-tracking of animals and humans. This is combined with in-body image stabilization (IBIS), Active stabilization, and optical and electronic systems with a slight crop factor.
BMPCC 6K Pro
The Blackmagic 6K Pro offers a significant quality boost with its improved battery life, a tilt-adjustable screen, built-in ND filters, and two mini XLR inputs.
In addition, there are eight shooting resolutions, with up to nine frame rates available.
The camera comes with several different Blackmagic RAW and ProRes video codecs, allowing you to tailor capture and compression to fit the available storage space.
Unfortunately, there's no image stabilization and no tracking autofocus, so if you don't know the video shooting process inside-out and don't want to invest in things like gimbals, it's better to go for something more beginner-friendly.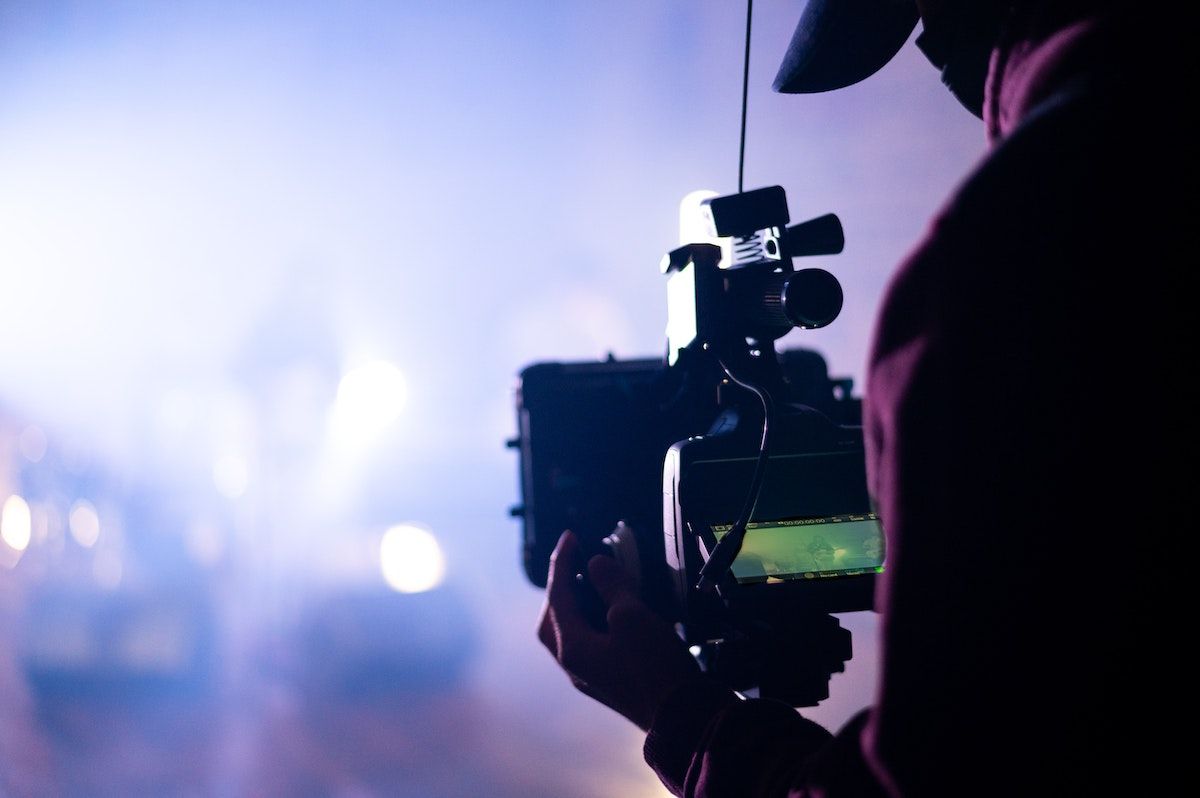 Final verdict: Which camera is best?
Depending on your needs and projects, you can't go wrong with either of the cameras.
Suppose you are shooting some serious, pro-level videos.
In that case, the Blackmagic 6K Pro is an unmistakable choice of industry-leading quality that will bring superb video capabilities to the table.
Be prepared to get additional accessories and gear, like gimbals. In the stills department, the 6K Pro isn't that impressive - it lacks the IBIS and tracking autofocus, which might be a dealbreaker for many.
In this relation, the Sony A7S III is a tremendous two-in-one bundle for photography and filmmaking, with exceptional low-light performance, top-quality image stabilization, autofocus, and 4K video capabilities.
So whether you want a crisp image or a smooth, professional-looking video, the A7S will hit both boxes.
Which is better, the Sony A7S or BMPCC 6K Pro?
If you are shooting some serious, pro-level videos, then the Blackmagic 6K Pro is an unmistakable choice of industry-leading quality. The Sony A7S III is a great two-in-one bundle for both photography and filmmaking.
Is the BMPCC 6K pro Netflix approved?
No, the BMPCC 6K isn't on the Netflix "Approved" list.
How much is the Sony A7S III?
You can get Body Only for $3,498, and a body with a 16-35mm G Master Lens for $5,696.