Shooting Schedule Template | Download Your FREE Template Here
Rent film gear from local filmmakers.
Rent film gear from local filmmakers.
Do you need a better way to manage your time on set?
Then you should use a shooting template to divide everything into chunks. In this way, you can better organise and manage everything you need during your film production.

Download your FREE template right here!
If you want to get into the specifics of the shooting schedule, check out our extensive article explaining everything you need to know.
Our schedule fits every type of production. However, if you don't find everything you need, it is easily edited.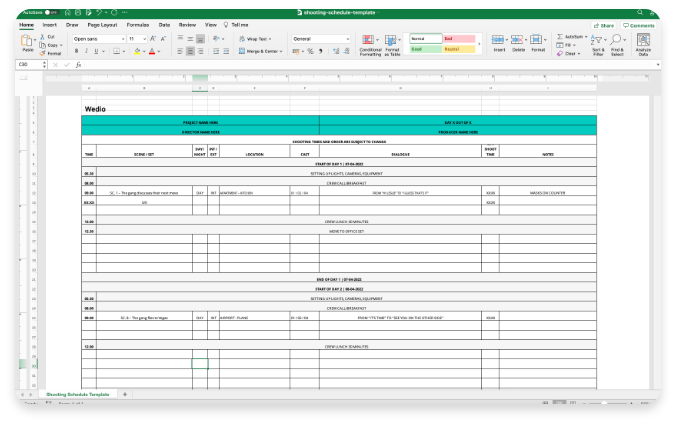 If you are just starting to plan your production, you will need a variety of documents. Fear not because we also have plenty of other film production templates right here.
There you will find anything from a film budget to a shot list. The shot list is a terrific complementary tool for your shooting schedule.
If you want to learn more about the production of a movie, then check out our article on filmmaking 101 right here.
Popular listings for rentals