Meet RED Epic Dragon 6K – A Filmmaker's Gem
Rent camera gear from local creators.
Are you looking to take a deeper dive into interprofessional filmmaking? Great, then you've landed the right page to get introduced to one of the coolest film cameras out there.
Keep reading to get an introduction to the key specs, performance, comparison with competitors, and practical uses of the Epic Dragon 6K.
But before we get to it, check out our selection of RED camera rentals at Wedio.
RED Epic Dragon 6K key specs
Maximum resolution of 6144×3240
19-megapixel Dragon™ sensor
Dynamic range 16.5+ stops
5lbs of weight
4-channel audio at 24-bit 48Khz
Wireless control with optional REDMOTE and R.C.P. Bridge modules
RED Epic Dragon 6K
Wireless control

– with REDMOTE and R.C.P. Bridge modules

highest resolution on the market

– 6K video quality

19-megapixel Dragon™ sensor

– and dynamic range 16.5+ stops
AVAILABLE AT SHAREGRID
BUY
RED Epic Dragon 6K alternative:
Blackmagic Pocket Cinema Camera 6K Pro
PRODUCES INCREDIBLE IMAGE QUALITY

– and stunning content

FITS WITH MANY LENSES

– for various shooting possibilities

UNCOMPRESSED RAW

– and compressed RAW recordings
Breathtaking 6K image resolution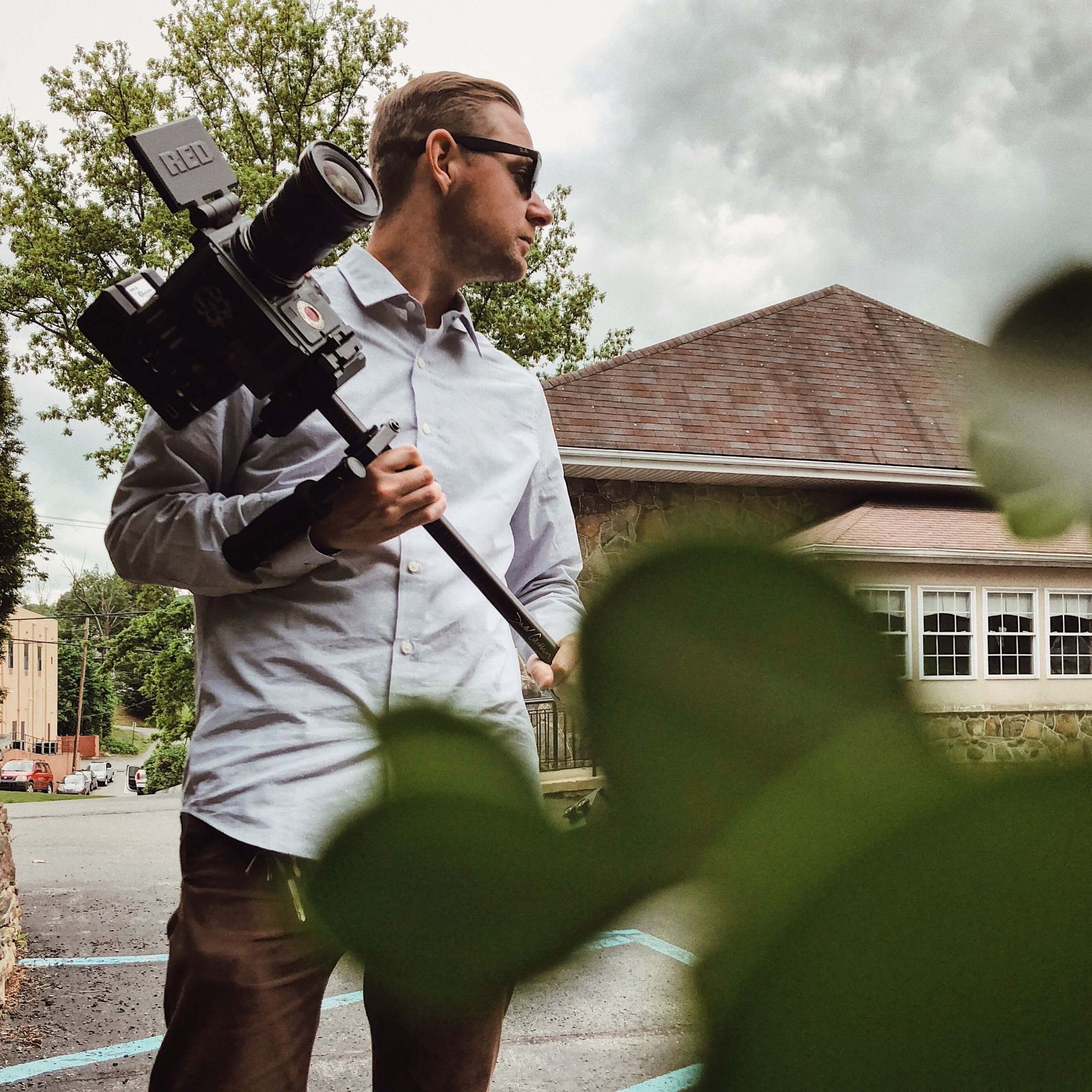 9 times higher resolution than in 1080p HD? Easy.
In fact, RED Epic Dragon 6K is the highest resolution on the market. This makes watching such footage on anything from phones to cinema screens truly Epic!
Additionally, it is compatible with PL, Canon, Nikon, and even Leica M mounts. So use pretty much any cinema lense with confidence and bring the picture quality to an even higher level.
The picture looks clean and crisp, as if it's asking you to zoom in.. and in.. and in.
Flexibility in post
Such a high resolution brings a lot of joy and reassurance to the post-production team. An editor will be able to easily cut too wide of a frame, without fearing to cut down in quality.
It also gives a lot of room to maneuver in stabilization, or the opposite - adding digital camera movements where it's missing.
Since the footage is in RAW, pulling back what can seem like forever lost highlights doesn't sound so impossible anymore. The same goes for pushing colors.
Epic Dragon footage is a Ferrari in the editing world!
This range of flexibility in post is very precious when filming days are limited or when shots are captured from the first try. We're talking anything from wildlife documentaries to F1 races - where the control in production is relatively low.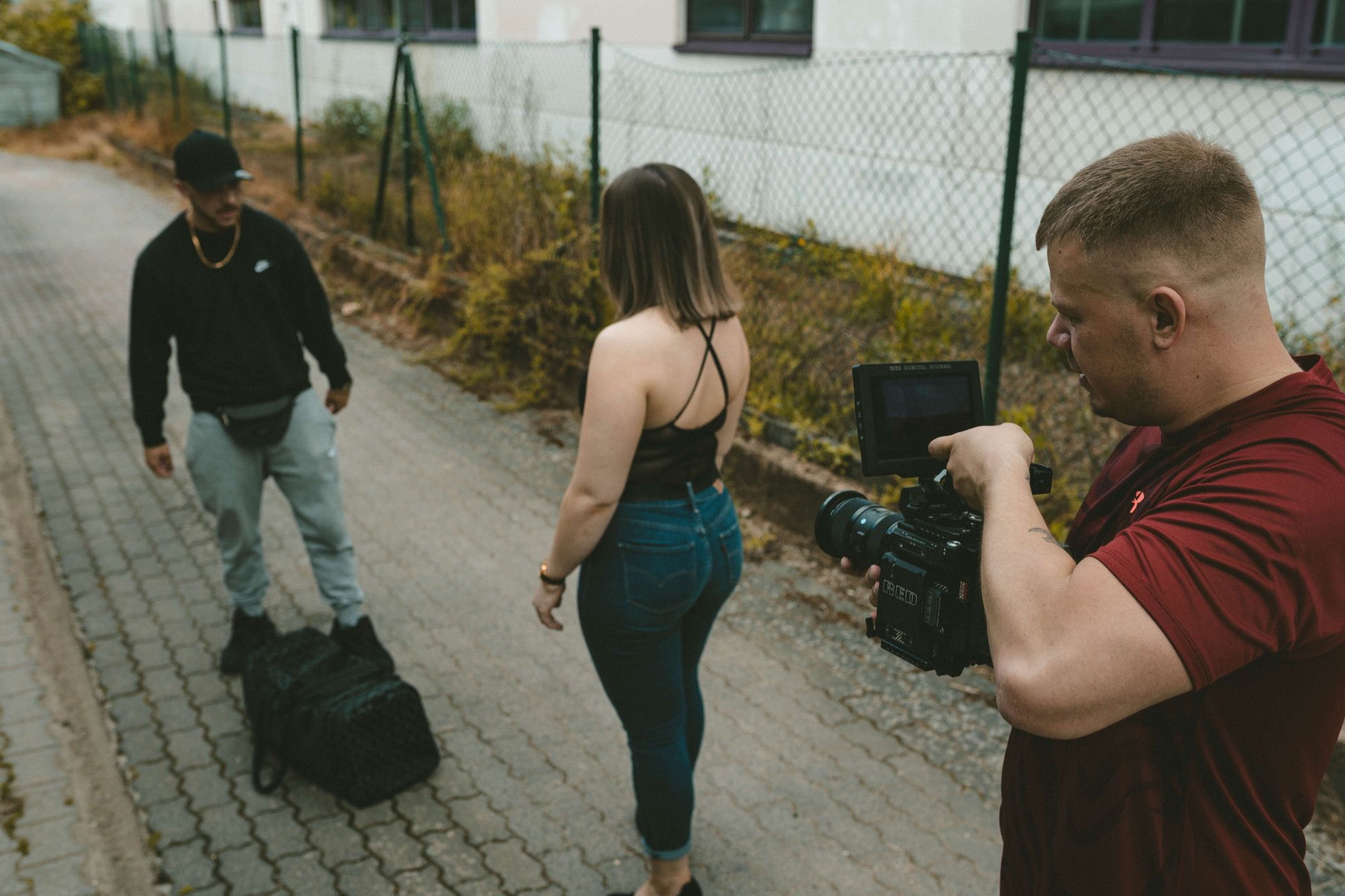 14+ stops in dynamic range
The dynamic range of the newest RED takes it to a whole new level. Its sensor is rated as the most impressive one yet.
It is an exciting leap of improvement from RED's previous sensor - Mysterium-X. Epic Dragon gained as many as 14+ spots in dynamic range, including an astounding 3 spots in the darks.
What does this mean?
Less compromise on high-contrast shots. If you have a person in front of a bright window or a lot of light and shadows in the frame, it all becomes less problematic.
This film camera brings the lights and darks closer to how we see it with our eyes. Yes, it does not entirely reduce noise, but it's suddenly not as loud!
Native software for better post-production
On red.com you will find the native software in free access for resizing and converting to any format your heart desires. This adds another advantage for post-production as editing can be done on any non-linear editing software.
Despite most professional filmmakers preferring stand-alone audio equipment, Epic Dragon 6K offers a great quality sound recording system. It mounts 4 audio channels recording exceptional audio at 48khz.
It is great news for anyone who wouldn't like to spend tons more money on a separate audio system.
Save up even more with Wedio camera renting and subscription service and rent RED Epic Dragon 6K for as long as you need it for your project.
RED Epic Dragon vs ARRI ALEXA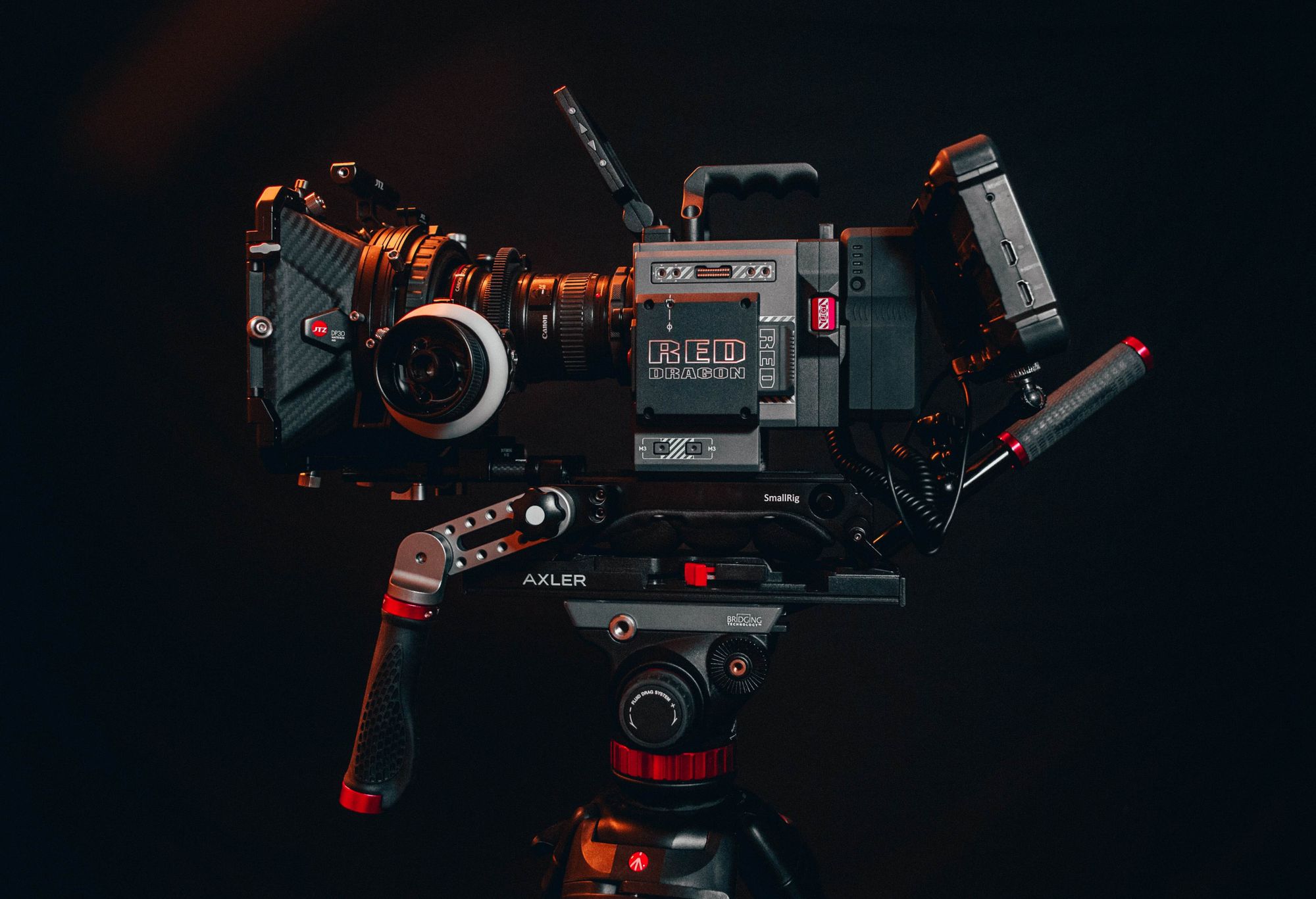 In Hollywood, for example, ARRI generally scores higher than RED by filmmakers and videographers. But with products like this one, RED might as well turn the tables soon.
On most parameters, they are two outstanding cameras. However, Epic Dragon is significantly smaller than ARRI, its body is much more ergonomic and compatible with a richer range of set-ups.
If you are interested in more professional camera equipment, try it out without the commitment of a purchase. Explore camera renting option at Wedio.
RED Epic Dragon 6K: Pros and cons
Advantages
customizable set-up - handles, screens, lenses, batteries... the list goes on
amazing footage to work with in post
very ergonomic and small body
the best sensor on the market
numerous acquisition formats
Disadvantages
expensive
requires a lot of additional gear
not the best performance in low light
Price and availability
Like many RED cameras, it is available in different configurations. It is not an amateur camera, so your local appliance store most likely doesn't list it. However, whether new or used, it is available.
It was first introduced in 2012, following a few updates in 2013. Today, the price for a new Epic Dragon (body only) starts from $15,000.
Often a whole kit will be a bit on the dear side in terms of cost. Since displays, additional batteries and lenses are to be added.
Yet if buying is not an option for you, renting the Dragon 6K could be a way out. With a flexible system of rental or subscription, you can try out any RED camera for rent.
Final verdict: Who should get the RED Epic Dragon 6K?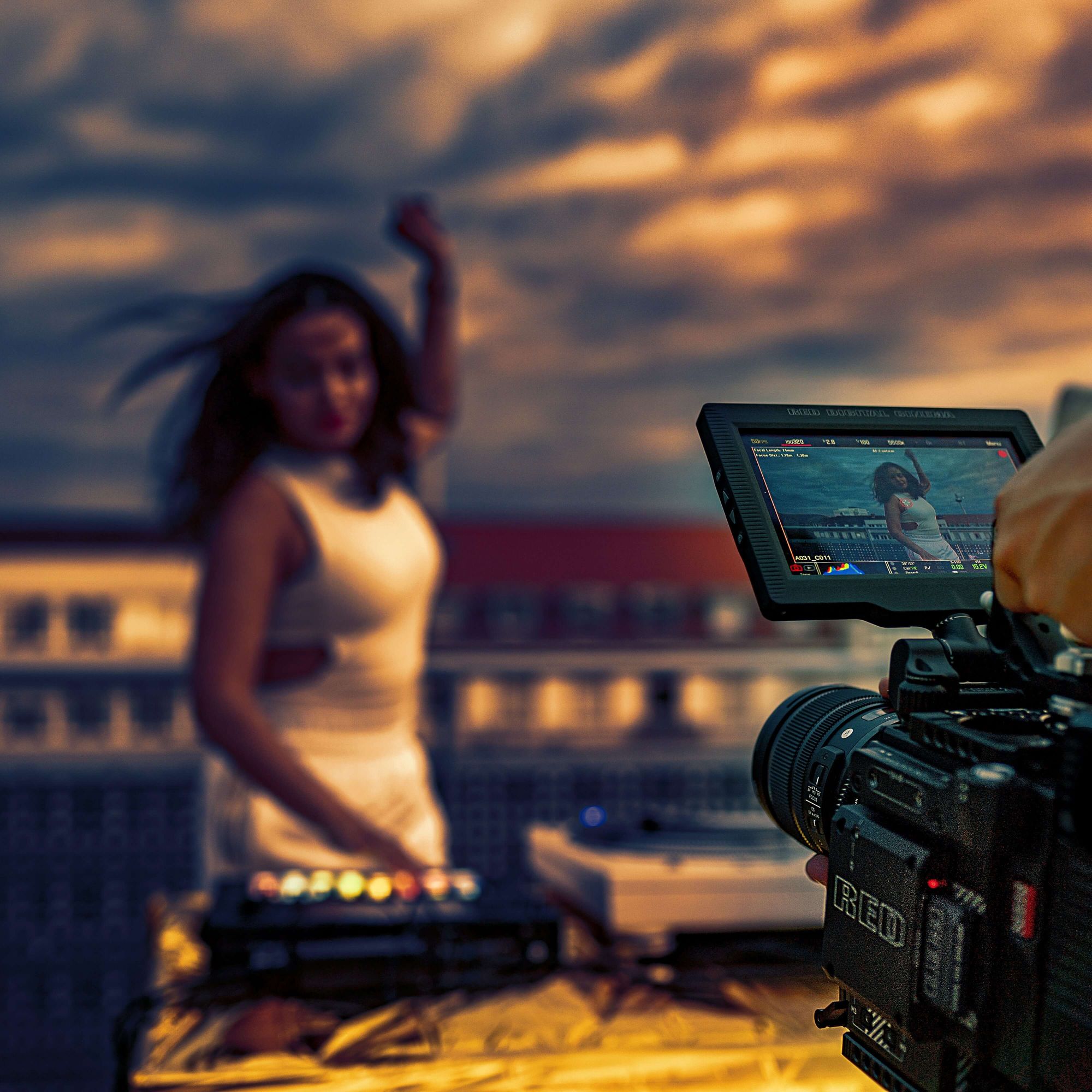 Concluding, this camera could be a real gem for any filmmaker who aspires to elevate their production. With all of the specs and features of Epic Dragon 6K, it would most suit a dynamic production environment, with fast motion sequences and settings saturated with highlights and shadows.
Highly versatile and compact, this camera is ready to accompany you on a trip filming jaguars in the Amazon. Yet it is still suitable for a spectacular wedding film for your closest friends. Try it out for anything!
Rent or subscribe to a RED Epic Dragon 6K
The hefty price tag on professional camera equipment can often hinder creators from putting their visions to life.
At Wedio, we believe in the end of ownership. Check out our renting options for RED Epic Dragon 6K and join the community.
Alternatively, take a look at the full selection of RED cameras on Wedio for rent or subscription. It's safe, affordable, and easy – try it yourself!
Camera Hire: Take Your Production to The Next Level
71PttfqWPXk
Camera Rental: Save Money with Wedio
5sHshmF1n_Y
Rent Camera Gear: Access Pro Equipment
qqHXJy6AWlc
About the instructors
FAQ
Why are RED cameras so expensive?
RED cameras are fairly expensive, especially when fully configured. But the price can be justified by being very customizable, versatile, and portable. Most ultra-high-resolution cameras miss that.
Is RED Epic Dragon full-frame?
Yes! RED Epic Dragon frame rates start with 240 fps at 2K Full Format (2048 x 1080) and go up to 75 fps at 6K Full Format (6144 x 3160).
What is a RED Epic Dragon?
RED Epic Dragon is a professional film camera that shoots ultra-high-resolution footage. It stands out with its industry leading dynamic range and a compact portable body.
Popular listings for rentals