Follow These 9 Steps to Make Your Photography Business Thrive
Do you want to turn your passion into a business? Well, with the right equipment and determination, you could begin today.

Starting a photography business is more than just snapping a shot on your phone - read on to discover what it takes to start your own photography business today!

Check out our ultimate guide on photography to deep dive into the craft.

How to start a photography business in 9 steps

1. Outline your business plan
All businesses should ideally create a business plan- this will help you outline your services, prices, and target market.
It doesn't have to be extremely thorough, but these things that might seem obvious do need planning out beforehand. It will help you understand the scale and commitment your business will require.
2. Register your business
Next, you'll want to legally establish your business by registering it. To do this, you should first choose a name for your business and an entity.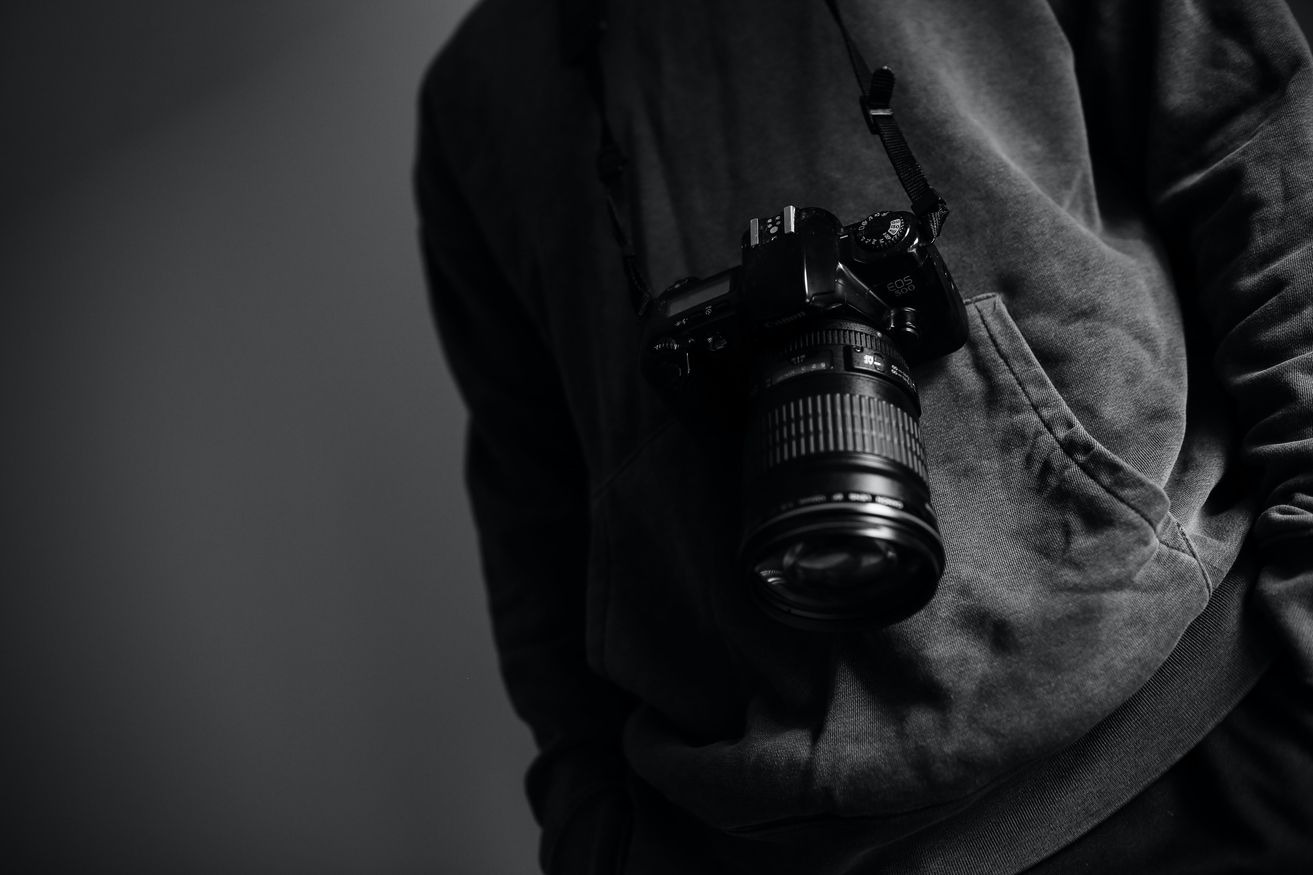 3. Choose a business entity
Most photography businesses will register as a sole proprietorship or a limited liability company (LLC). Whichever you choose will come with its own benefits.
Sole proprietorships are the most popular entity since they are free to form. They will not protect you against personal liability, however.
Forming an LLC looks more professional and has tons of extra benefits like reduced liability and the option to choose to be taxed as a sole proprietorship or corporation.
Make sure you do your research before you choose- your entity will influence everything from taxes to liability. You can always consult with a professional to find the right choice for your business.
4. Create a logo and choose a business name
Choosing a catchy and memorable business name is essential! It will most likely be your client's first impression of your brand, so you'll want to have an effective name and logo.

After deciding on your business name, do a quick secretary of state business search to make sure that your name is unique and available.
If you choose to operate under a sole proprietorship, file a DBA (doing business as) when registering your business.

Under a sole proprietorship, your business name will default to your own legal name. If you want to operate under a different name, you'll need a DBA. DBA requirements will vary by region, so do your research.
You can hire a graphic designer to make a logo for you, or if you're creative (or on a budget) try making your own on Adobe Photoshop or Canva.

Just remember that an effective logo should be simple and memorable.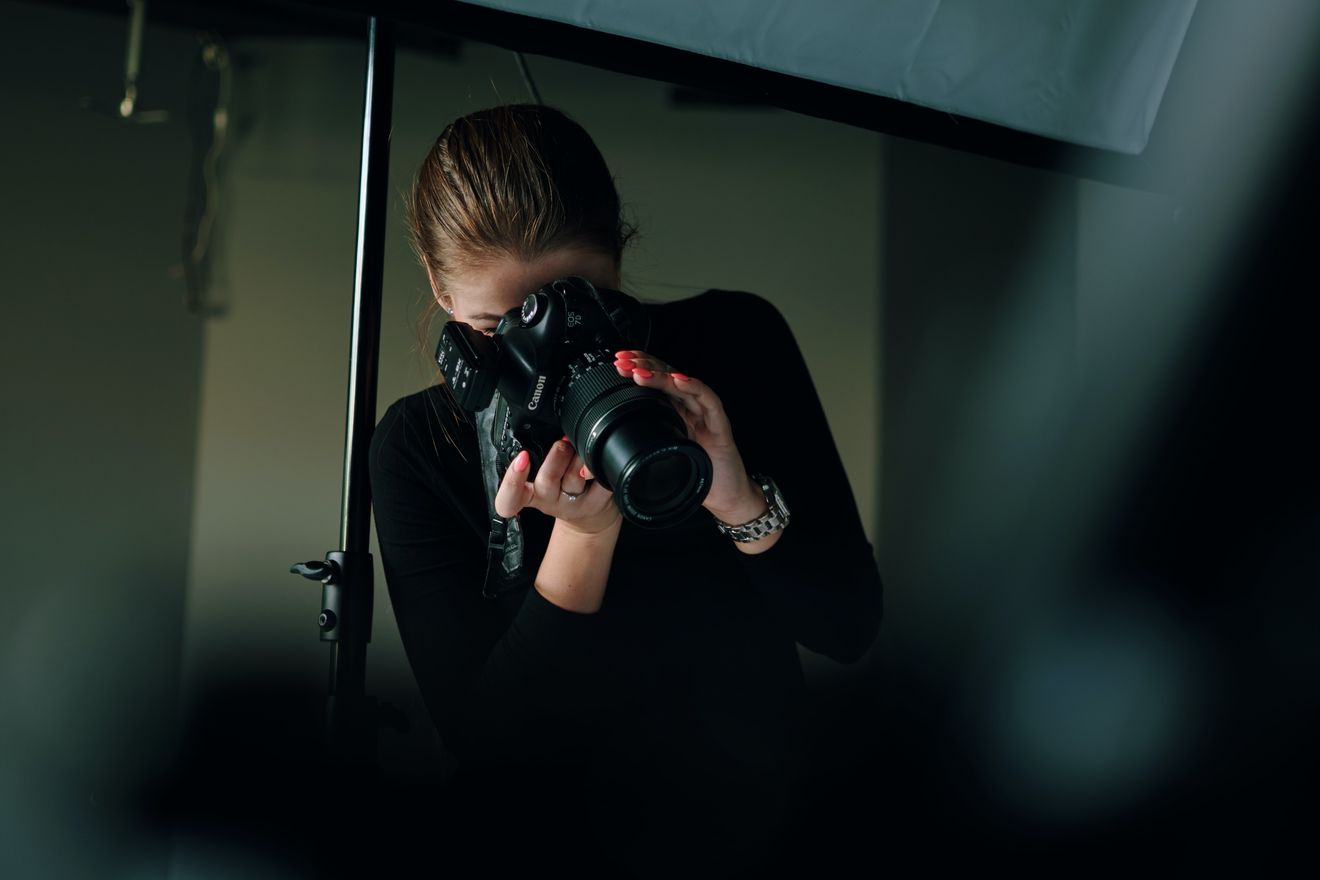 5. Obtain business licenses, permits, and insurance
Now that your business legally exists, you'll need to obtain the proper licenses, permits, and insurance to continue to operate.
Obtaining the correct business license or permit is essential. Make sure to check with your local city hall and state licensing board to ensure that you're complying with all the regulations.
Whatever business you're planning on setting up, you should always look into getting insurance.

Insurance will add an extra layer of protection from costly liability disputes if you encounter a dissatisfied customer. Do some research to protect yourself from professional and general liabilities.
6. Set up payment systems, bank account, and credit card
You'll need a separate bank account for all of your business operations.
Even if you're a one-person business, you should still apply for an employer identification number (EIN) from the IRS.

This works as the equivalent of your social security number, and you'll use it when filling out your business taxes with the IRS. Having an EIN is also essential for opening a business bank account or applying for loans for your business, should you need it.
You'll also want to open a business checking account to keep your business and personal finances separate. Remember to use that account for business-related purchases only!
You can also consider getting a credit card for your business. In fact, you'll have a separate credit score for this!

If you use your business credit card regularly, you will boost your business's financial health. This will help you secure a business loan in the future!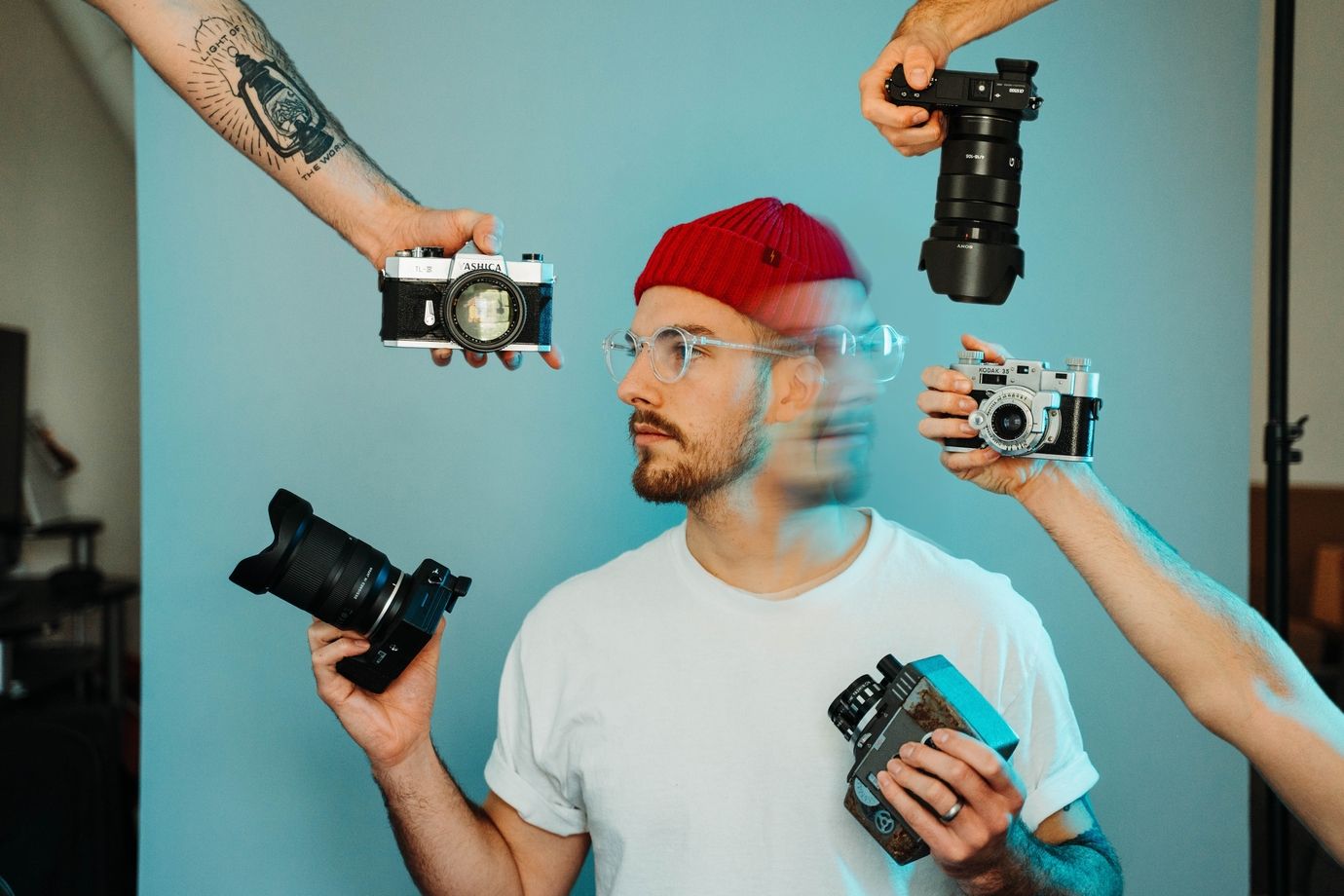 7. Upgrade your gear
Just using your iPhone will not do for a professional photography business! But, you don't need the most expensive gear money can buy to start a business.

Research the most effective cameras for the work you want to do whilst staying within your budget. As you grow your business and your income over time, you can then begin to upgrade your gear to newer stuff.
Here is a recommended list of tools and gear that you'll want to get for your business and approximate prices:
Camera: $1000- $2000
Lens: $1000
Memory cards: Around $50
External drives: $100
Laptop (for editing your photos): $2000- depending on the model
Hosting Website: $50
Backdrops and lighting: $500
Editing software: $20.99 per month (Photoshop- you can get discounts for this or use cheaper software)
Tripod: $100
Camera bag: $150
Accounting software: Around $10 to $30 per month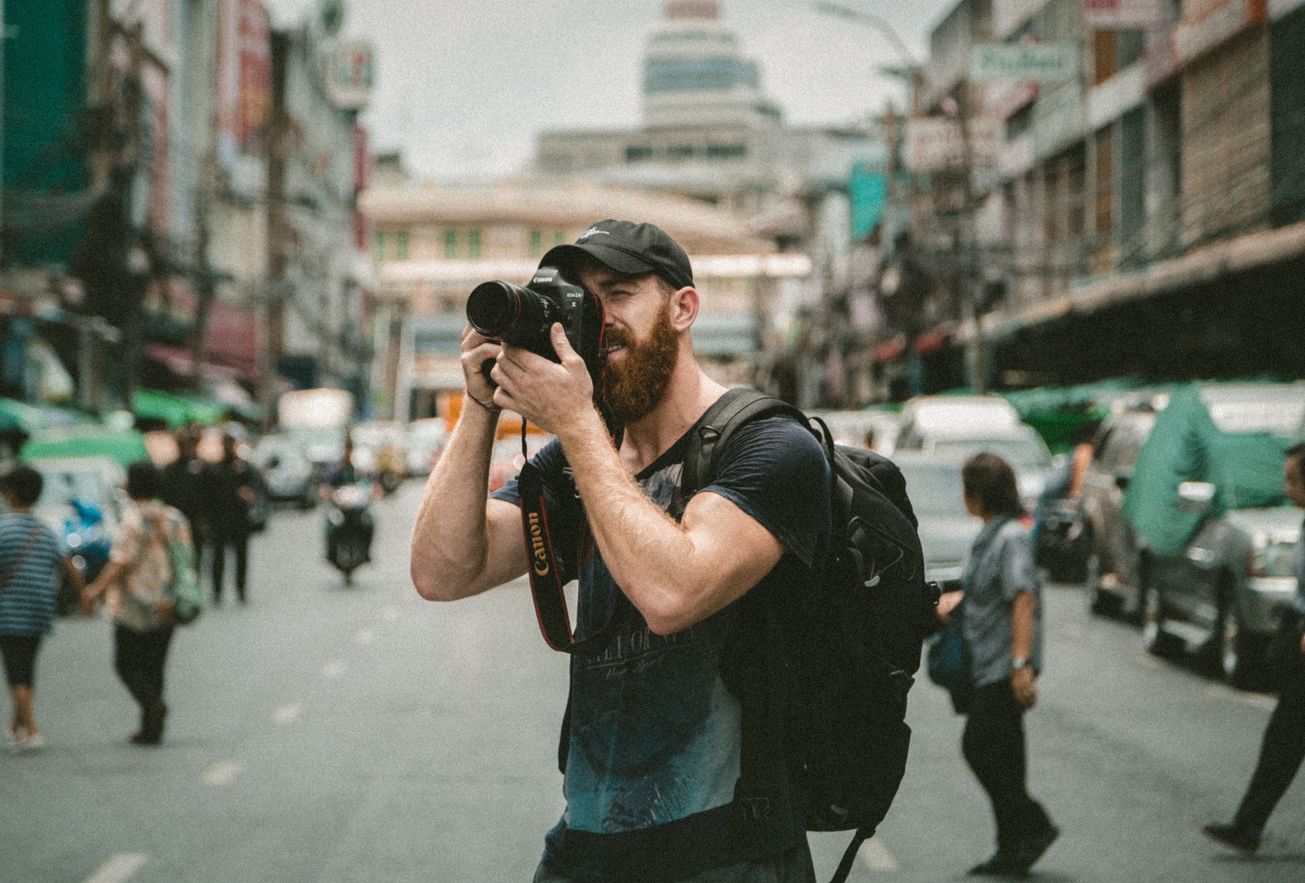 8. Work out your pricing structure
Pricing your services can be tricky to determine! You'll want to include time, labor, and a fee for using your resources.
Pricing will depend on the kind of photography you're offering. For instance, professional wedding photographers can charge $2,000 or more for their services. A family photographer would likely charge around $400 for a photoshoot.
You'll also want to figure out how long a job will approximately take you to estimate your labor costs.
If you're still stuck, look at your competition and what they're charging. This will give you an acute idea of how people in the field are pricing their work.
9. Market your business and find clients
Finally, it's time to market your business to the world! Here are some strategies you might want to consider:
Referrals: this is the most passive marketing strategy and the best! Nothing works better than positive word-of-mouth referrals between clients. Invest time in your client's happiness, and referrals will generate themselves.
Use social media: Figure out where your target audience lies and market to them there. Instagram is a great place to build and market your portfolio!
Find your first client: Even if you're doing a free photoshoot for friends and family, this will still help build your portfolio and reputation!
Create an online website: You'll want a place where clients can easily find you, look at your portfolio, and even shop your works.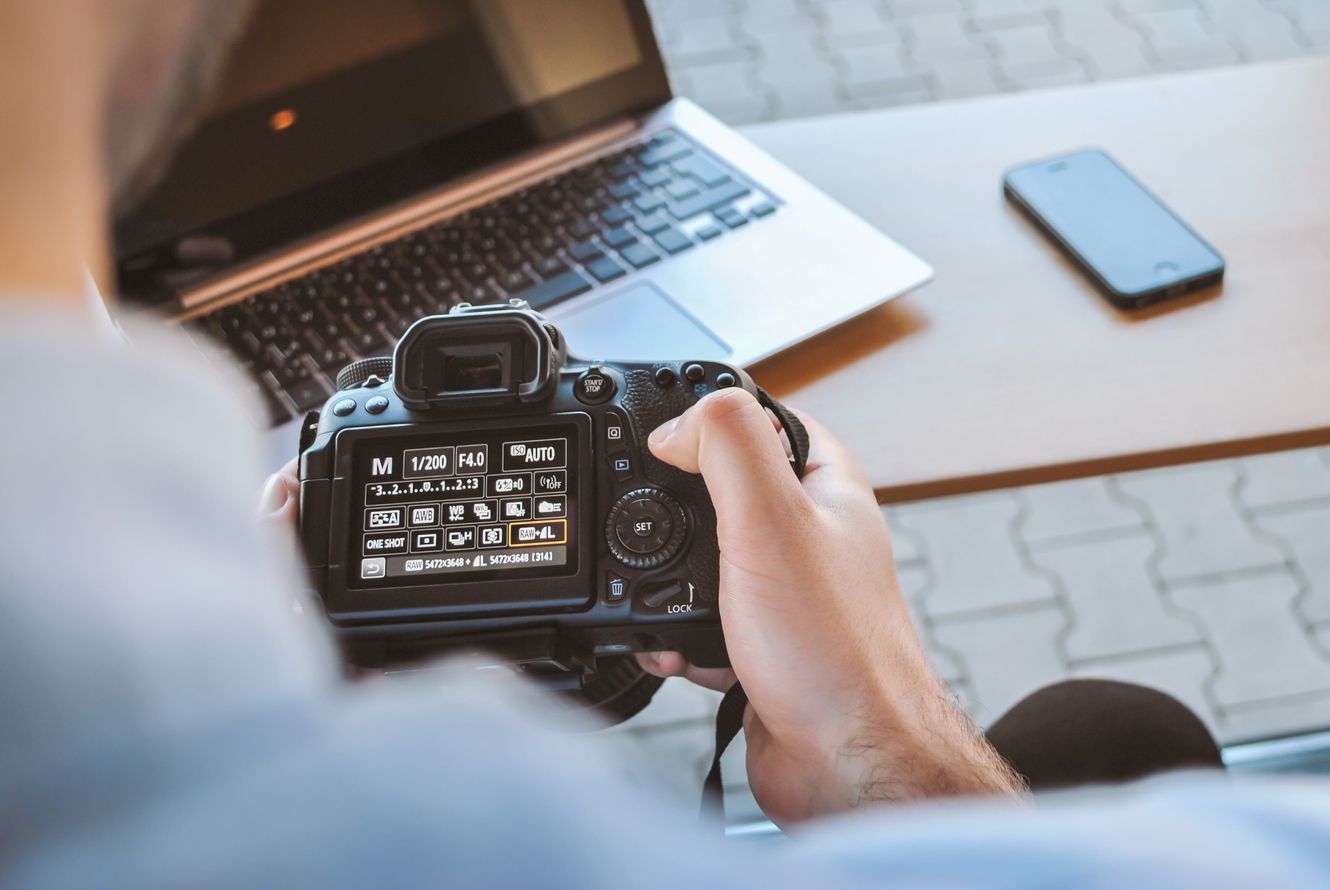 How much to charge for your photography service?
There is no fixed fee that you should charge for your services - this will depend on your services and how much experience you have in the field.

If you're stuck with pricing, try looking at your peers within the business and see what they charge. Professional photographers will charge between $100 and $250 per hour on average. This is approximately $25 to $100 per final edited photograph.

How to name your photography business?
There are 2 basic options available if you're struggling to name your photography business:
Use your name! You can go for something like 'Y/N Photography' or 'Y/N Wedding Photography'.
Create a unique brand name for your photography services, such as "Luxe Photography". Just make sure it fits with the kind of photography you're doing and that the name isn't already trademarked!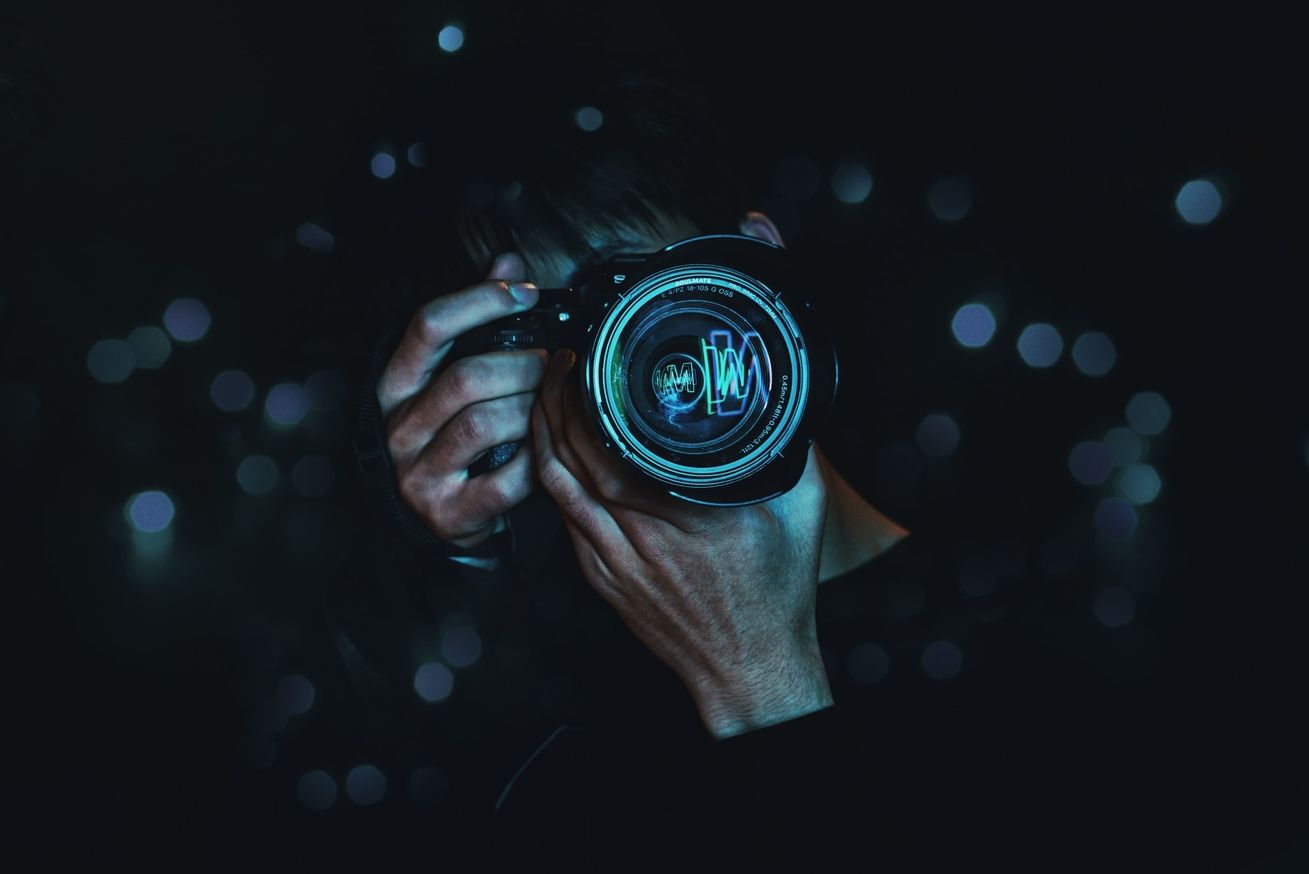 How to market your photography business?
There are many different ways you could market your new photography business. Here are a few ideas to get you started:
Website and an online portfolio: you'll need a professional website where potential clients can find you can view your previous work. If you're new to website making, SquareSpace is comprehensive and beginner-friendly.

Social Media channels: Make sure you are active on LinkedIn, Facebook, and Instagram. You can promote your work here and network with potential clients.

Business cards: An old-school alternative that always works. Keep a few in your pocket when you go to events and shoots.

Become a better photographer
Now that you know everything about creating your own photography business, it's time to up your expertise!
There are a number of things that make a good photo, and one of the crucial ones is composition. Learn how to master this beast with the 9 composition rules in this article!
To truly excel in the realm of business, consider enrolling in online business courses that can help you master the intricacies of the trade as well.
How to start a photography business?
To start your own photography business, you should follow these steps:
- Create a business plan;
- Register your business;
- Choose your business entity;
- Create a logo and choose a name;
- Obtain a business license or permit and insurance;
- Set up payment systems, bank accounts, and a credit card;
- Upgrade your gear;
- Work out your pricing;
- Market your business and find some clients.
Popular listings for rentals