Start Earning Money on Your TikTok Videos – Here's How
Want to know how to earn while having absolute fun on TikTok?
Then continue reading.
You can earn money, get famous and have fun while making TikTok videos. Influencers earn from sponsorships to selling products.
The sum of money that different creators earn is determined by a range of criteria, including the content category and the platform on which the influencer is prominent. Influencers can earn ranging from 20$ to 10000$ per post.
Before we jump into how to make money on your TikTok videos, consider learning about TikTok in general. Check out our page on How to use TikTok for our best tips.
Can you make money on TikTok?
Yes, you can make money on TikTok. Huge sums of money. Making money on TikTok needs little originality and artistry. Although there are other official ways (app funded) to make money on other platforms, you can make money on TikTok without having huge followers.
Many TikTokers succeeded in earning money through the app, similar to social media artists on other platforms. While TikTok may appear to be a fresh area, the money-making tactics you might employ are likely to be old or the same as other social media platforms like YouTube and Instagram, etc.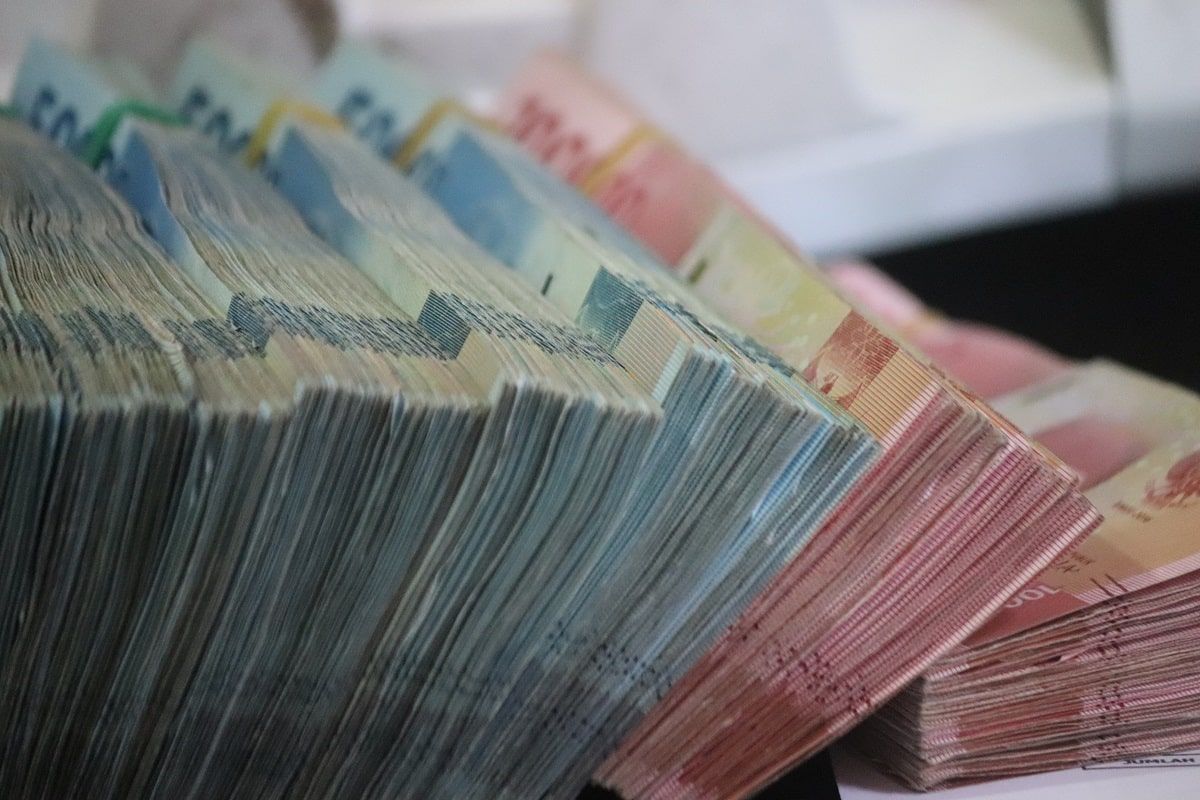 How many followers do you need to get paid by TikTok?
It is predicted you can earn 2 to 3 cents per 1,000 views on a video. So, to earn 50 euros, you'll need at least one million views on your video. One of the ways to get to that number is to go viral. You can accomplish this by, for example, participating in a unique hashtag challenge.
The company launched The TikTok Producers Fund in September, allocating 60 million euros to thousands of tiktokers across Europe. The objective of this work is to give money to TikTokers in exchange for their talent and originality.
To start earning one must be 18 years old minimum and have 10k followers and have 100,000 views in the last 30 days to apply for the TikTok's Creator fund in the app according to TikTok community standards.
5 Strategies to make money on TikTok
There are many ways by which you can earn money on TikTok. We have picked the best 5 ways to do it.
1. Influencer marketing
This is something you've heard before, and it's the same across all social media sites. To generate sales, the corporation engages bloggers to utilize their films to promote their products/services/brands. Mucinex, which partnered with various influencers to advertise their product between Halloween and flu season, was one of the most successful influencer campaigns on TikTok now.
2. Promote songs
​​For music marketers and record labels who want to promote songs, TikTok has become a popular tool. Marketers pay content makers to put a new song in their clips in the hopes of it going viral. Song promotions have now become a significant source of income for TikTokers.
TikTok's capacity to make songs go viral has music marketers and record companies enthralled. The practice provides a significant source of cash for TikTokers on an app that is still in the early stages of implementing monetization capabilities.
To start making money, the group turned to song To begin making money, you can turn to song promotion by creating an account on the freelancer portal Fiverr to interact with musicians and marketers.
3. Resell products and branded merchandise
If you become a hugely popular TikTok celebrity, you can start your brand product lines, similar to Easterling's Item Beauty. Many designers have turned to resale apps like Poshmark, Depop, and Etsy to make money, especially on Instagram.
4. Engage in brand deals
To make money, many tiktokers rely on sponsored content, which can range from a series of TikTok posts through advertising a firm's products in their videos. Brand collaborations vary in price depending on an influencer's engagement rate, platform, and other considerations such as usage rights, etc.
5. Apply to TikTok's creator fund
This is the app-approved money-generating strategy we discussed previously. TikTok announced their new Creator Fund on July 22, 2020, promising to offer $200 million in the United States to "support people who dream of leveraging their talents and ideas to ignite exciting professions."
The internet—and the rest of the world—gobbled it up, and they declared it will grow to $1 billion by 2023.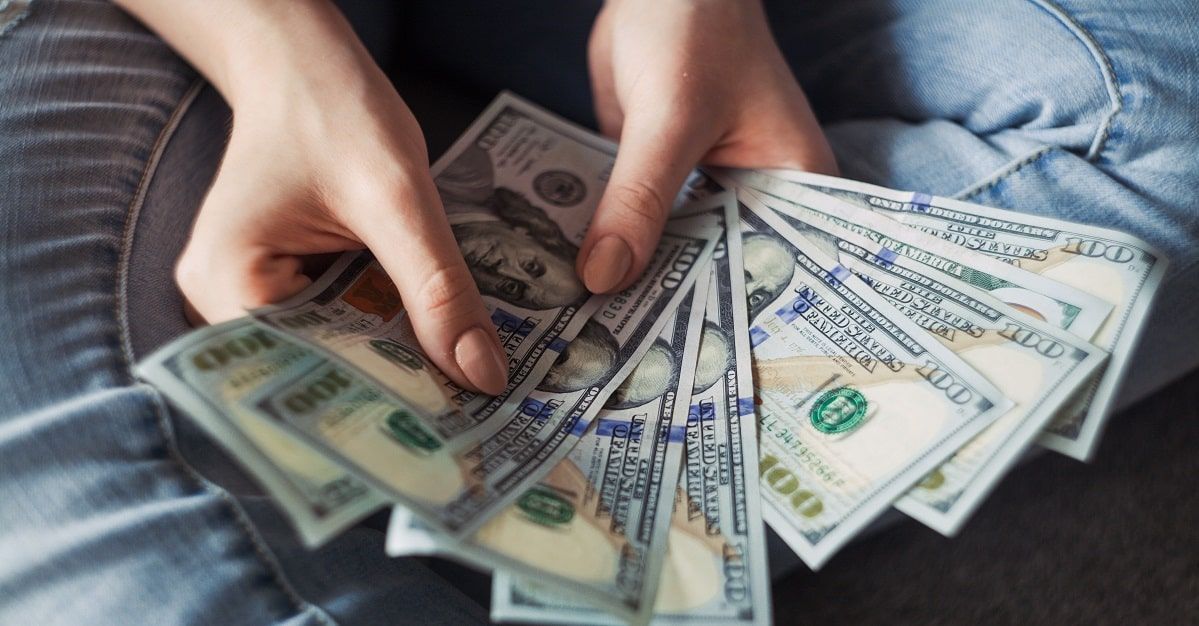 7 Tips to make money on TikTok
There are some other easy and must-do things to get paid by TikTok. These are given below. Ensure you do all of these.
1. Make a unique TikTok profile
Why should anybody follow you on the platform? What additional value can you provide? Some people are talented singers, others are talented dancers, and still, others can generate truly unique content by combining their sense of humor and inventiveness.
You might also concentrate on giving advice, making segments on areas you are knowledgeable about or documenting your everyday life in a novel way. All you must do is concentrate on one sort of content.
It's easier to succeed if you concentrate on a small group of individuals rather than trying to appeal to everyone with a wide range of stuff.
2. Create authentic content
This would be the moral of the huge book on social media if it had one. And, as difficult as it may be to accept in our highly coveted world, internet users want genuine content.
So, whether you're following the latest dance trend or creating new content, stay true to yourself. It's the most reliable technique to develop loyal followers and, perhaps, make some real money.
3. Understand and interact with your audience
This is the most crucial step in getting started with TikTok content creation. You must realize you are providing stuff for a specific audience, therefore you must learn what people want and tailor your material to meet their needs.
There are also restrictions, like other platforms: don't post offensive stuff and respect the community's morals.
4. Post content consistently
On one side, it is critical to post content regularly. For instance, you may post something unique or more detailed on a given day of the week because then your followers will be anticipating it and save, share, or set alerts to see it.
On either side, having a consistent style or structure throughout your videos is vital as it will establish your style.
5. Find inspiration from other tiktokers
Sometimes, you don't know where to start and what to do. Then go and check out other tiktokers who inspire you. Examine what they're doing—branding deals, content promotion, and try to recreate their tactics.
6. Promote videos on other social media channels
You can promote your TikTok content on other social media sites like Instagram or YouTube etc if you have huge followers on those sites. If your followers enjoy your other accounts, they'll be interested in seeing what you're up to on TikTok as well.
7. Be patient
It's not easy to make money on this social media platform. If one brand or influencer rejects you, keep trying. Work ethic and hard work pay off in spades—literally.
Closing thoughts
So now you've learned how the money machine behind TikTok works.
Why not put it to use?
Improve your TikTok videos, by reading our article on filmmaking.
How to make money on TikTok FAQ
How to make money on TikTok?
You can earn money in Tiktok through merchandising, promoting songs, engaging in brand deals, reselling products, influencer marketing, and tiktoker creator funds etc.
How many views do I need to get paid from TikTok?
To start earning one must be 18 years old minimum and have 10k followers and have 100,000 views in the last 30 days to apply for the TikTok's Creator fund.
Popular listings for rentals