15 Filmmakers in Los Angeles You Should Know in 2021
Los Angeles, City of Angels or La La Land. Whatever you want to call it, you can be sure that the people there live for entertainment. It is a city where everyone wants to make it in the entertainment industry, and the film industry is no different.
With this article, we want to celebrate some of the best filmmakers in Los Angeles.
They work hard in one of the most competitive cities and prove every day that they are fit to call themselves filmmakers.
If you're interested in becoming a filmmaker yourself, you're in luck! We have written an article on the basics of filmmaking.
1. Armando Aparicio
Armando Aparicio is a Los Angeles based filmmaker. He mainly works with different types of documentaries.
He used to work in Central America with all types of videos like music videos and commercials, but chose to move to LA to work on his documentaries.
In 2019 he released a short documentary about immigrant farmworkers, which netted him an Emmy for Best Public/Current Community Affairs Feature Segment.
He produces content for the media The Intercept, which is mainly short documentaries. It varies from injustice to portraits of different cultures.
Learn more about him on his website below.
2. Christopher Malcolm
Christopher Malcolm is a LA filmmaker, cinematographer and photographer. He uses his extensive experience behind the camera to fully capture and create the product that he envisions.
He makes lifestyle films, documentaries, interviews and more. He has made several branded films for companies such as Nike and Asics. He knows how to capture the right feel for a fitness brand. He has worked with many different throughout his career.
He is also a great interviewer and captures inspirational stories from other people. He has previously directed an interview with Sara Mudallal about breaking the norms of society.
He has previously worked with brands such as NBC, Atlantic and PayPal. You can check out his website below.
3. Claire Imler
Claire Imler is a French-American filmmaker in Los Angeles. She used to be a competitive dancer but later turned into the world of filmmaking.
Her works have been showcased at film festivals over the world, and she has won countless awards. She is particularly interested in travel content and has produced both documentaries and branded content.
In 2021 she made a video for the Pacific Marine Mammal Center for their 50th anniversary. She has also made a music video for Blake McGrath and several short documentaries. Her films are all about social impact and change, and they inspire anyone who sees them.
Learn more about her on her website below.
4. Alex Montilla
Alex Montilla is a versatile filmmaker based in LA who has worked with quite a few tasks. He has done both Directing, Acting, Editing and Writing.
He has plenty of experience in Hollywood, having worked on Hot Tub Time Machine, The Hangover Part III and Hob. His own work is typically the short-format kind, such as his documentary The Panama Project. It is about the task of bringing solar power to Panama. He is currently working on a comedy/horror short called OverKill.
Outside of his film work, he is also a musician as an efficient drummer and singer. His music experience helps him when he has to find the soundtrack for his films.
Check out his website below.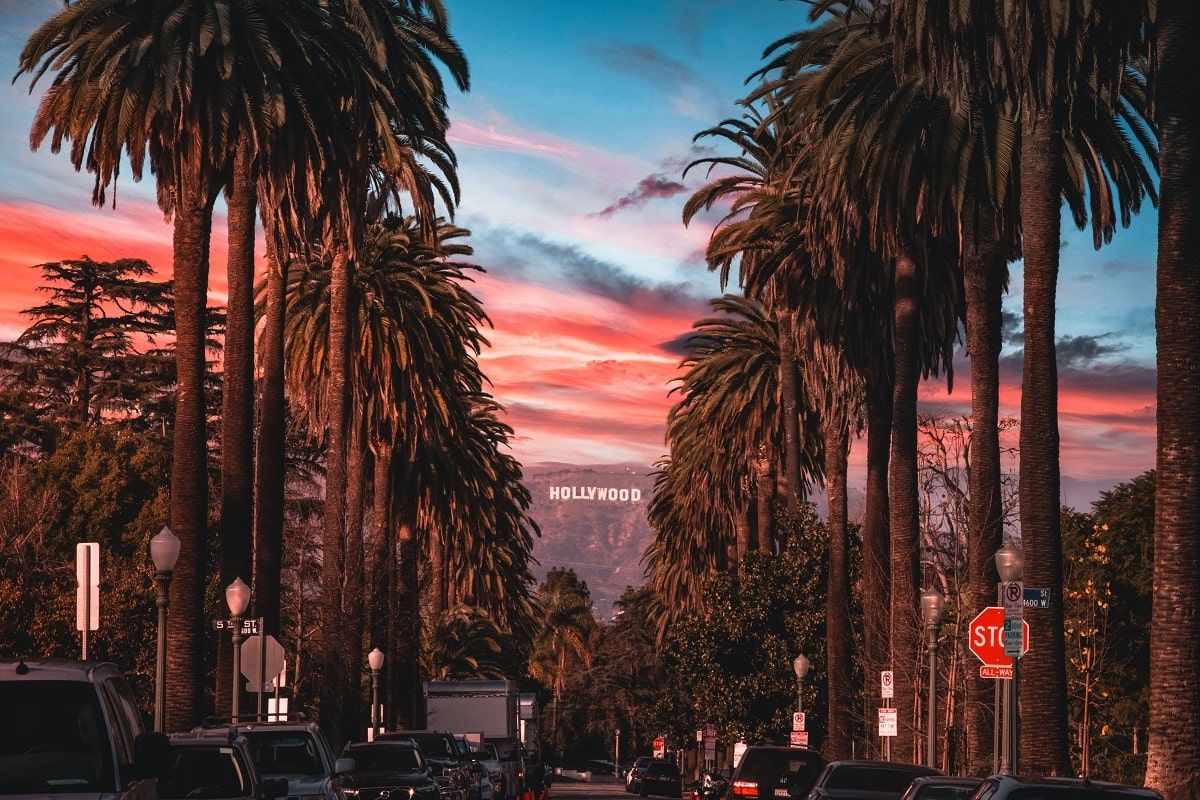 5. Arianna LaPenne
Arianna LaPenne is a filmmaker from New York, based in LA. She mainly focuses on documentary filmmaking, and she makes content for different media outlets.
She is a curious person by nature, which is why documentary work came so natural to her. She recently made the documentary series Pandemic: How to Prevent an Outbreak about the Covid-19 outbreak. It focuses on the frontline heroes, the medical staff, and their battle against the pandemic.
She has worked with Netflix, Vice, CNN and National Geographic. Her films have been screened at several festivals such as SXSW, Tribeca and DOC NYC.
Check out her work on her website below.
6. Zach Jordan
Zach Jordan is a filmmaker and producer who has worked on several big projects. He has worked with American Idol, The X Factor, and So You Think You Can Dance.
He directed the documentary Carpe Kilimanjaro in 2016 about coming to terms with Alzheimer's and fatherhood. The documentary has been screened at several film festivals.
His extensive experience with film and video production helps him in his own filmmaking. He also works as a voice actor and a drone pilot.
Learn more on his website below.
7. Jaron Henrie-McCrea
Jaron Henri-McCrea is a cinematographer, editor and filmmaker. He has eight awards so far in his career and has been nominated for three more.
His most winning film is Curtain which is a horror film from 2015. It focuses on the story of a nurse who moved into a new apartment, where a portal to hell exists.
But he does not just make horror flicks. He also made the film Pervertigo in 2012, a suspenseful comedy about a Peeping Tom turned assassin.
You can see all of his work on his website below.
8. Noam Kroll
Outside of his filmmaking work, Noam Kroll has worked as a cinematographer and colourist. He is one of the few filmmakers in Los Angeles who is an expert in colourising a movie.
He has written and directed his own short films and worked on music videos, feature films and more. He also owns a production company called Creative Rebellion.
In 2020 he released the film Psychosynthesis. It is about a young mother who, after a heart transplant, starts taking on the personality and memories of her donor.
He also directed the film Shadows on the road. It's about a runaway woman who teams up with a beach dweller. The runaway soon learns that escaping her problems may not be as easy as it seems.
Check him out on his website below.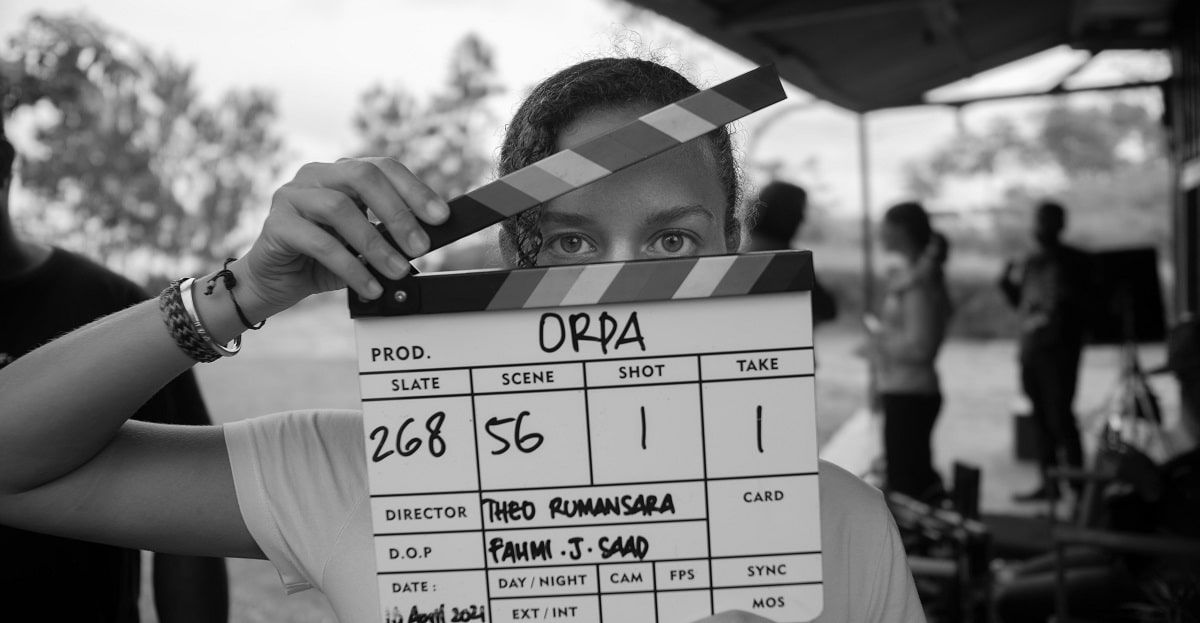 9. Jed Rosenberg
Jed Rosenberg is a filmmaker who works with branded content, documentaries and music videos.
He directed the documentary System Shock for Bloomberg. It focuses on the history of MP3 and how it changed music history. He has made plenty of different types of documentaries for Bloomberg. They focus on everything from Japanese robots to Martin Shkreli.
He also makes music videos and has primarily worked with rappers. He has directed several music videos for the rapper Talib Kweli. He has also worked with R.A. the Rugged Man and Brother Ali.
Learn all about him on the website below.
10. Kiersten Friesen
Kiersten Friesen is a filmmaker and visual storyteller with plenty of experience behind the camera.
Her short film Less Than focuses on people who are having trouble finding their way in life. She loves telling stories about things that are near her heart.
She has also done work for several music artists such as Dorian Electra, Tinashe and Pussy Riot. She has worked for different companies like Red Bull, USA Network and Winston House.
Check out her website below.
11. Ryan Turner
Ryan Turner is one of the many freelance filmmakers in Los Angeles. As such, he works on many different projects and is a very versatile filmmaker.
He started his journey as a filmmaker with Lego Studios when he was younger. It quickly blossomed into his profession. He has worked with all types of companies like Netflix and Marriott.
His 2020 sci-fi short APPyness has been screened at many different film festivals. It is about a woman who downloads an app that can let her control her emotions.
Check out his personal production company below.
12. Carmen Caruso
Carmen Caruso is also a freelance filmmaker who works with graphic design and photography as well.
She has worked with anything from short films to feature films and video content for digital media and television. Being a freelance filmmaker, she is versatile and has many abilities in her toolbelt. She can edit, direct, record and design.
In 2019 she released her short Poppin off bottles, a thriller about a one-night stand gone too far. She also helped make the film Lost in 2018.
You can check out her work on her website below.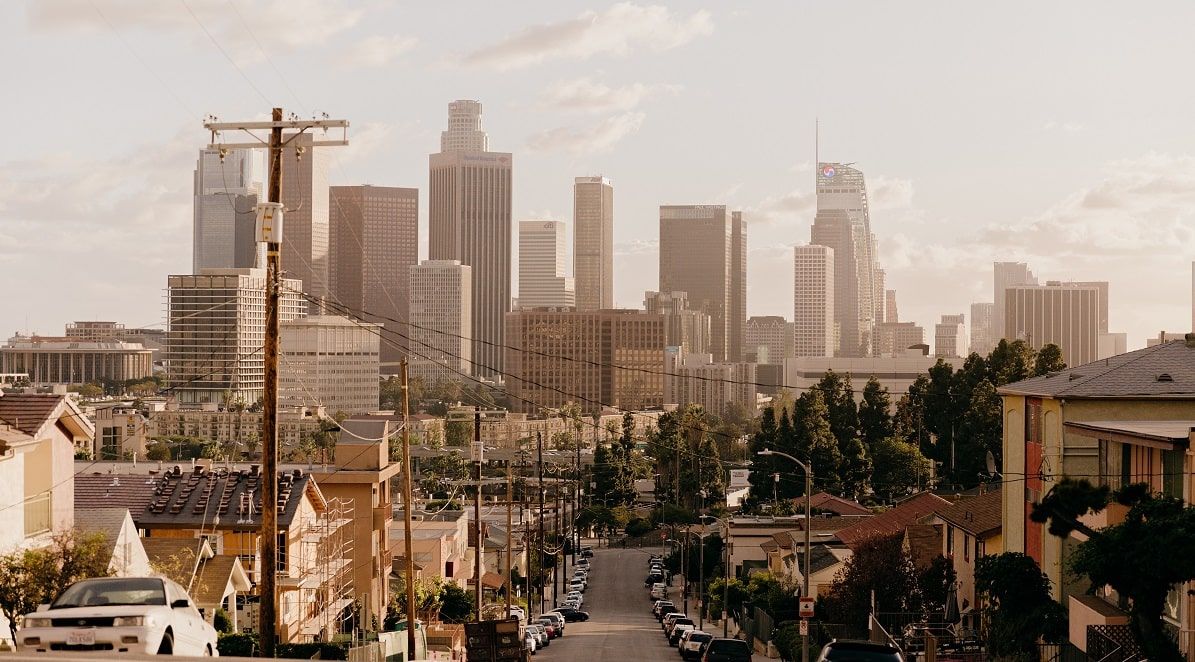 13. Ludovica Isidori
Ludovica Isidori has a master degree in Cinema and Television studies, and her work has been shown at film festivals all over. She is based between Los Angeles, New York and Milano.
She has previously worked with Red Bull and helped make the commercial I Run for Nike. Other than branded content, she makes music videos for different upcoming artists.
In 2021 she helped shoot a pilot for the TV show High Heel, which is produced by, among others, Post Malone and Christina Arquette.
Check out her website below.
14. Ashley Maria
Ashley Maria is an award-winning freelance filmmaker based between Los Angeles and North Carolina. She has over 10 years of experience making films.
In 2011 she made the short film Volcano Girl. It features Volcano Girl, who loses her job as a superhero after her identity is compromised. She has also worked with Doritos making a commercial in 2015 called Every Sunday.
Outside of her work in the film industry, she works as a directing instructor at UCLA. She also works as a sound instructor for the program  American Film Institutes Young Women in Film.
Learn all about her on her website below.
15. Molly Ratermann
Molly Ratermann is an award-winning filmmaker based in Los Angeles. She got her breakthrough in 2015 with her short film  Suicide.
Suicide is a film about a narcissistic girl who pressures her best friend into helping her commit suicide. She won the best director award at the Los Angeles Film Awards for the film.
Her 2017 short film Lizzie Lost won her an award at the Out of the Can Film festival. It focuses on the subjects of homosexuality and unrequited love.
Check out her website below.
Closing thoughts
We have reached the end of the article, and I hope you learned some new names because you're going to remember them!
If you want to explore more filmmakers, check out our article on the best famous filmmakers.