29 Creative Agencies in London You Should Know in 2022
Looking for creative solutions for your brand? Or are you on the hunt for your next career move?
These creative agencies in London combine boundless creativity with technical skills to create content, ads, websites and more that deliver value.
Learn more about the most talented creative agencies in London below.
1. VCCP
VCCP London creates innovative advertising that greatly impacts their clients' business. They achieve measurable results through their involved process. They aim to thoroughly understand every company before working with branding, advertising and content that suit their needs.
VCCP worked with brands like O2 and Cadbury. Their creative solutions are definitely worth checking out!
Learn more about VCCP here:

2. Make
Make is a digital agency specializing in web design, digital marketing and creative content, based in the heart of London.
This young and diverse team combines creativity with performance, and they deliver projects that follow the latest digital developments.
Make Agency worked with De Beers and Nordcloud amongst many others. Find their case studies here:
3. Cult
Cult is a New York and London-based creative agency with a focus on creating fresh and captivating strategic solutions for a range of clients.
These clients include Marc Jacobs, Netflix, Burberry, and more!
Check out Cult's website:
4. the tree
the tree is a digital content marketing agency that creates content with character. Whether it's owned, acquired, earned or paid, they're ready to create content with a holistic view of marketing.
With the company's dedication to sustainability they love to advocate for socially responsible businesses.
Find out more about the tree:
5. AMA Creator
AMAcreator specialises in producing high-end content for lifestyle and sports brands, and influencers. They provide creative direction to their clients while following their signature style.
AMAcreator has worked with companies and organisations such as Lucozade Sport, Four Seasons, The Premier League and many more exciting brands.
Find the company's portfolio at: https://www.amacreator.com/
6. Crowd
Crowd is a marketing agency with a global team that offers creative solutions to a range of business challenges.
They offer their expertise in brand development, creative marketing campaigns and web design, amongst several other insights.
Crowd has worked with brands like Adidas and Fujifilm. Find out more about them:
7. Nucco
Nucco is a cutting-edge communication agency specializing in using emerging technology in creative projects to fascinate. Their films, animations, AR and VR experiences are truly novel.
Nucco is part of the creative, digital and content production group UNIT9.
Find out more about Nucco:
8. Fold 7
Fold7 is an advertising agency with the goal to help brands become relentlessly relevant. They create ideas that connect with audiences and reject predictable, overused solutions.
Fold7 worked with brands like Carlsberg, Kronenbourg 1664 and Audible.
Find out more about them: https://fold7.com/
9. MullenLowe
MullenLowe is a marketing communication network focused on branding and brand strategy, and advertising.
They helped clients like Nutella, Uber, Danon, and Sony through integrated marketing communications.
Check out MullenLowe Group's website:
10. AMV BBDO
AMV BBDO helps brands find their own path to iconic and enduring brands. They believe in the power of creativity as a great force to drive competitive advantage to clients.
AMV BBDO worked with Bombay Sapphire, Martini and Samsung, amongst others.
Find their portfolio at:
11. Bartle Bogle Hegarty
Bartle Bogle Hegarty, or BBH London is a creative agency with a serious legacy.
After their founding in London in 1982, they made the iconic 'When the world zigs, zag' campaign, for black Levi's. Since then they believe in delivering distinctiveness to stand out and win customers for clients.
BBH offers transformational brand strategy, relationship building, and much more. Find them here:
12. McCann
McCann has been among the elite creative agencies in London for decades.
Being the agency behind L'Oréal's  "Because I'm Worth It" and Mastercard's "Priceless", McCann has won creative accolades by the dozen. They've even been named the UK's most awarded agency in 2016!
McCann London also worked with Microsoft, Nespresso and Johnson-Johnson.
13. TBWA
TBWA was powered by the notion of disruption for over 30 years. They help businesses grow through innovation, and create impactful marketing, communication and cultural solutions.
TBWA worked with clients like Nissan, Adidas and EOS. Find out more on their website: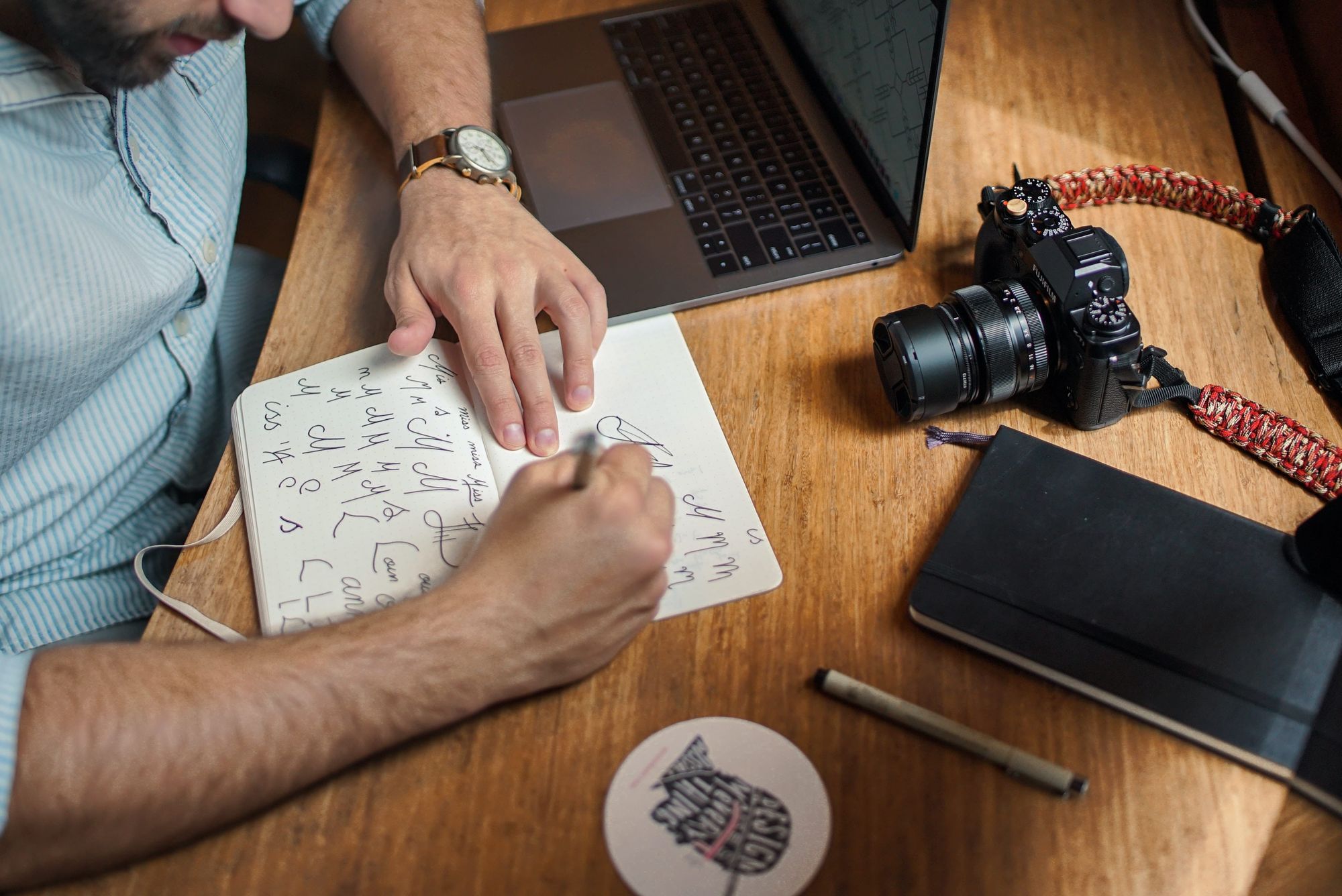 14. Top Line Films
Top Line Films is a video production company that claims to create content that inspires trends. They worked with international brands like Trustpilot, Sony and BAFTA.
Their services include everything from strategy design to video editing, and they deliver a final product that will generate results.
Find out more about Top Line:
15. Spin Creative
Spin Creative is a tight-knit group of creative specialists working with clients to respond to fast-changing customer needs.
Their offices in Seattle, San Francisco and London drive demand with creative and video strategies through a combination of brand strategy and motion media creativity.
Their services include branding and design, video storytelling and social advertising. Check them out at: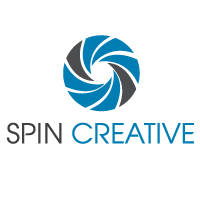 16. Complex Creative
Complex Creative is a creative agency in Central London specializing in website design, branding and marketing services.
They claim to be different by being "The No Bullsh*t Agency", telling you how things are in plain English.
Check out all the cool things they achieved:
17. Wildish & Co.
Wildish & Co. believes in making the world a better place through creativity. They aim to make a positive impact and are happy to work with any partners who share their values, no matter how big or small.
Their creative approach to branding and campaigns has left a trail of happy clients since 2012.
Check out Wildish & Co. at:
18. Rhapsody
Rhapsody has delivered dynamic and creative content and consultancy since their founding in 1980. They amplified and nurture brands from their Poland, Spain and London-based production facilities.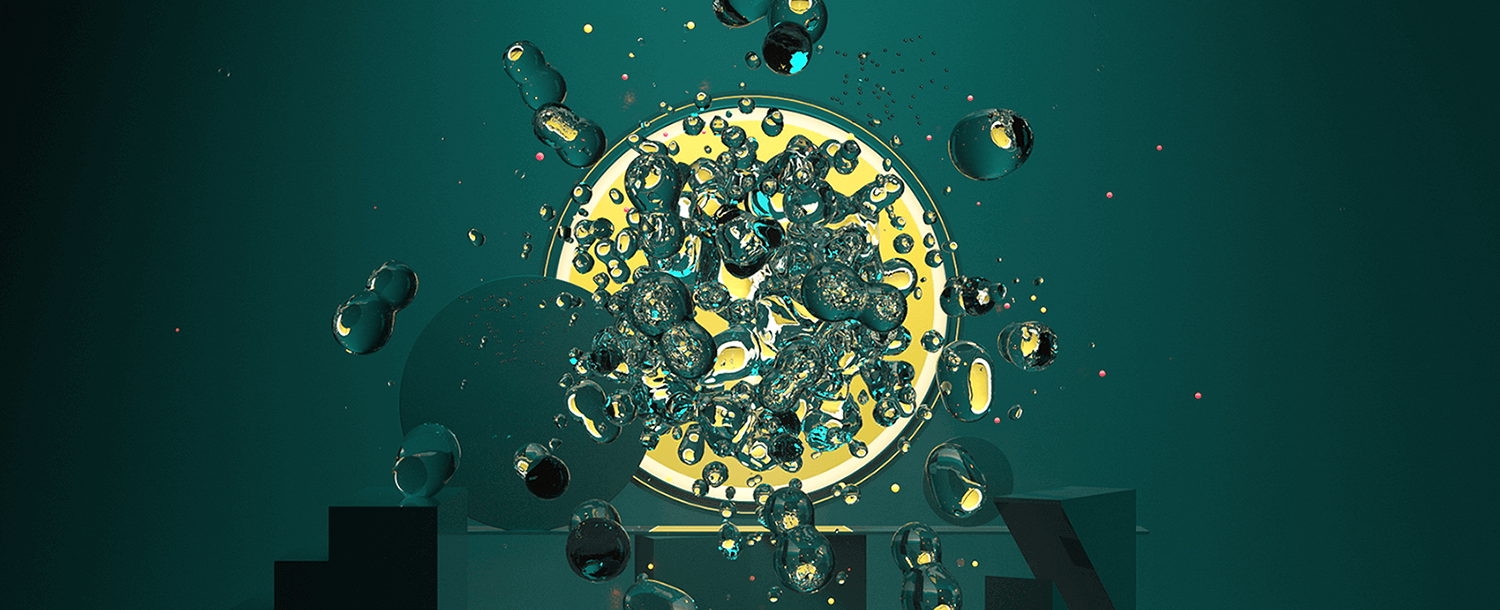 "Award-winning and engaging creative for a multi-channel world. From campaign concept to execution, we deliver dynamic."
Rhapsody helps clients become more efficient in selling and reducing costs by creating, producing, and distributing great content in a smart way
Rhapsody is a production house for the digital age. We move with the ever-changing media landscape because we're content natives, powering ideas since 1980. Our solutions help transform businesses and our creativity engages audiences in a multi-channel world.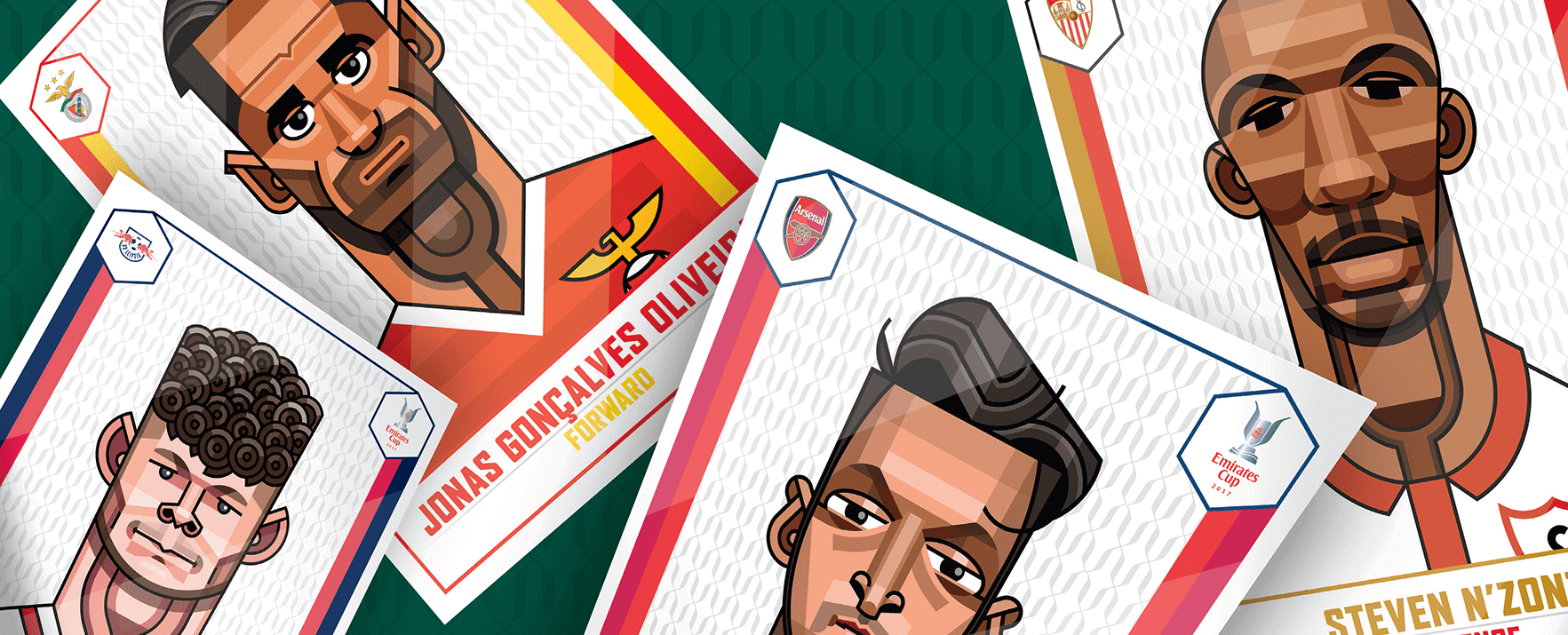 Engaging and award-winning creative for a multi-channel world. From campaign concept to execution, we deliver dynamic.cProduction is in our DNA. From large-scale print to small-scale digital, you're in safe hands with our agile team of experts.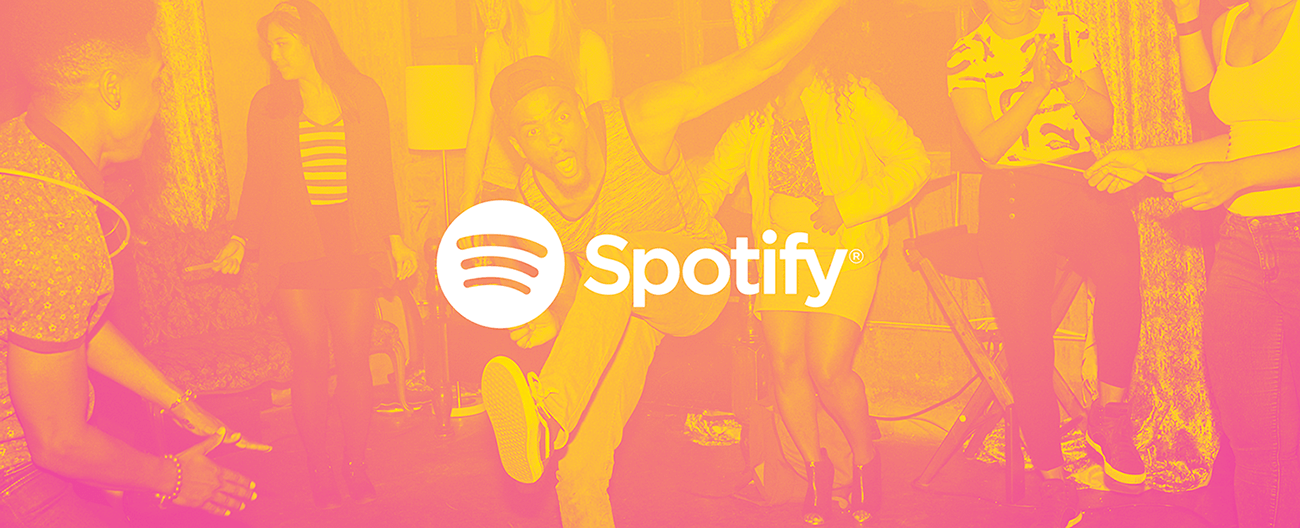 Inspired and motivated team
Creativity is a 24/7 job. We are always on, always absorbing inspiration from everywhere and reacting to the world around us. If an idea is strong enough, we'll pursue it and produce something. We also encourage creative outlets for the team. Passion projects and hobbies like art or photography help us in two ways: 1) They provide a way of training the eye and brain while doing something we love, 2) They keep us fresh and reinvigorate our approach to typical day-to-day responsibilities.

Rhapsody worked with clients like Arsenal, Adobe, Huawei and Spotify.
Discover more of their work on their Instagram, YouTube
Find their work below:
19. KOTA
KOTA is a technically and creatively skilled design agency that creates impactful and engaging brands.
They offer services in video, photography, web design and branding amongst more. Find their portfolio at:
20. Our Own Brand
Our Own Brand is a collaborative space full of different voices and ideas with the common goal of creating cutting-edge campaigns that resonate.
They love working with authentic brands, creative services and content production. OOB worked with clients like Red Bull, Mulberry and Toyota. Find their website at:
21. Appetite Creative
Appetite Creative delivers unique tech solutions to B2C clients that stand out. With a focus on the latest technology, they design and create connected packaging and digital ad campaigns that wow and fascinate.
Appetite Creative is the global proprietary platform for enterprises to deliver B2C marketing connected packaging and customer engagement experiences at scale.
Biggest challenge as an agency in London:
"Stay ahead of innovation. With expertise across a wide range of Connected Experiences, we always aim to stay ahead of the curve. In digital advertising, Appetite Creative has developed world's first Liquid Skins (responsive programmatic ad formats), the world's first WhatsApp ads, and is a pioneer in the Smart Packaging space by working with packaging giants such as Tetra Pack and Greiner Packaging using the latest technology and innovation.  Appetite Creative delivers innovative lead generation, adformats, branding and website solutions and ultimately connected packaging experiences."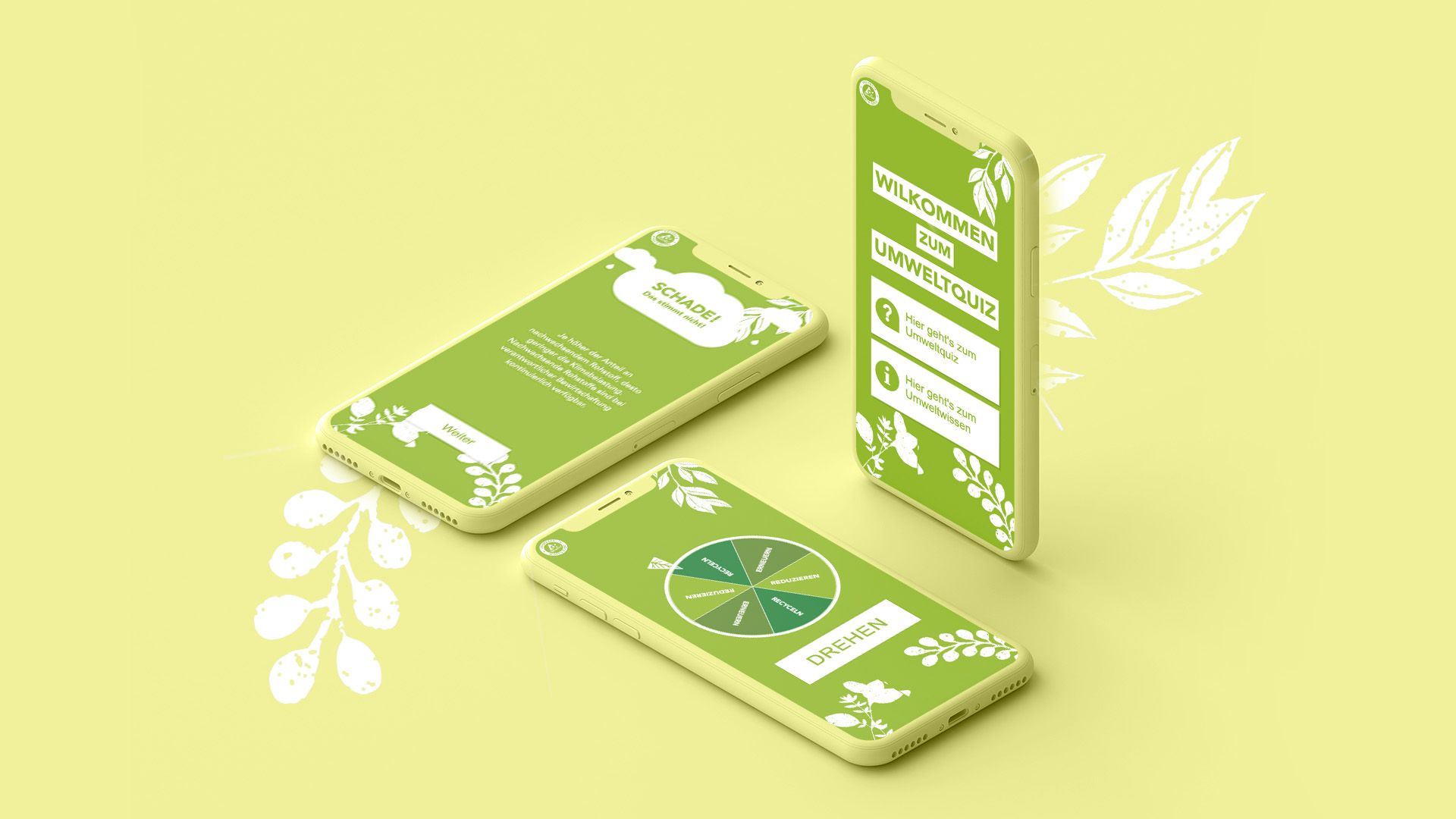 Most interesting project remembered to this day:
"That must be the Connected Experience project with Bacardi. Not only did we get great results, such as 2 minutes and 30 seconds average user dwell time or more than 900 mojitos awarded as part of the competition, but we also changed people's perception. This was also displayed in the high voucher redemption rate. We loved the project because we drove people from offline to online and back to offline to the participating shops, which ultimately drove consumers to try it, which was the main objective of the campaign."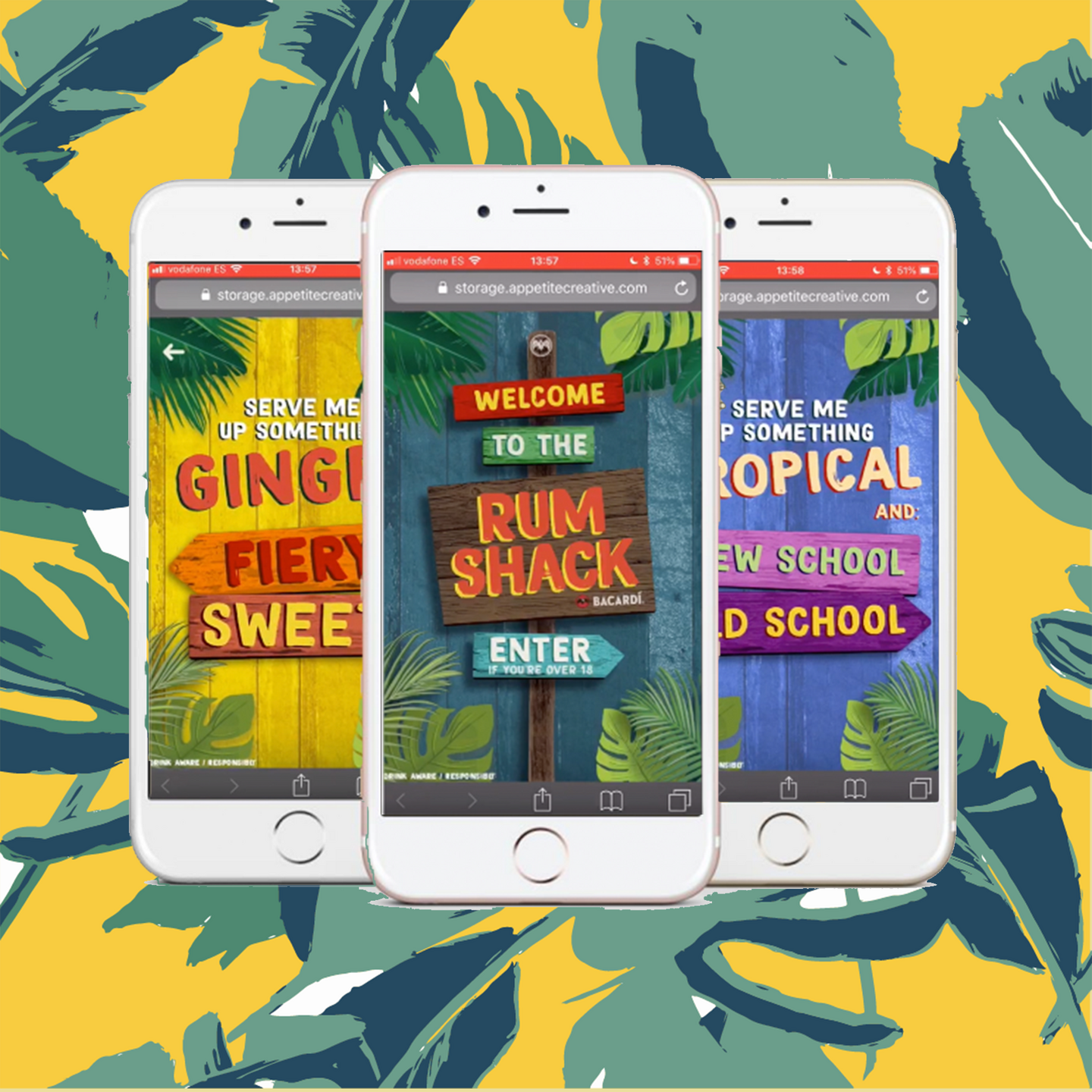 Team and story behind the agency:
"We encourage diversity in our company and welcome people regardless of their cultural or ethnic backgrounds. This approach allows us to attract talent from all over the world and we are proud of the international team and work environment that we have created in our offices.
Our team is made up of 28 specialists with as many as ten different native languages to be spoken. Our values are defined by a can-do mentality, honesty, fast-pace, simplicity, out of the box thinking, pushing for the sensational and appreciation of people."
Client Portfolio: Coca Cola, Tetra Pak, Bacardi, PepsiCo, Emmi, Curry King, Ben and Jerry's, Bayer and more.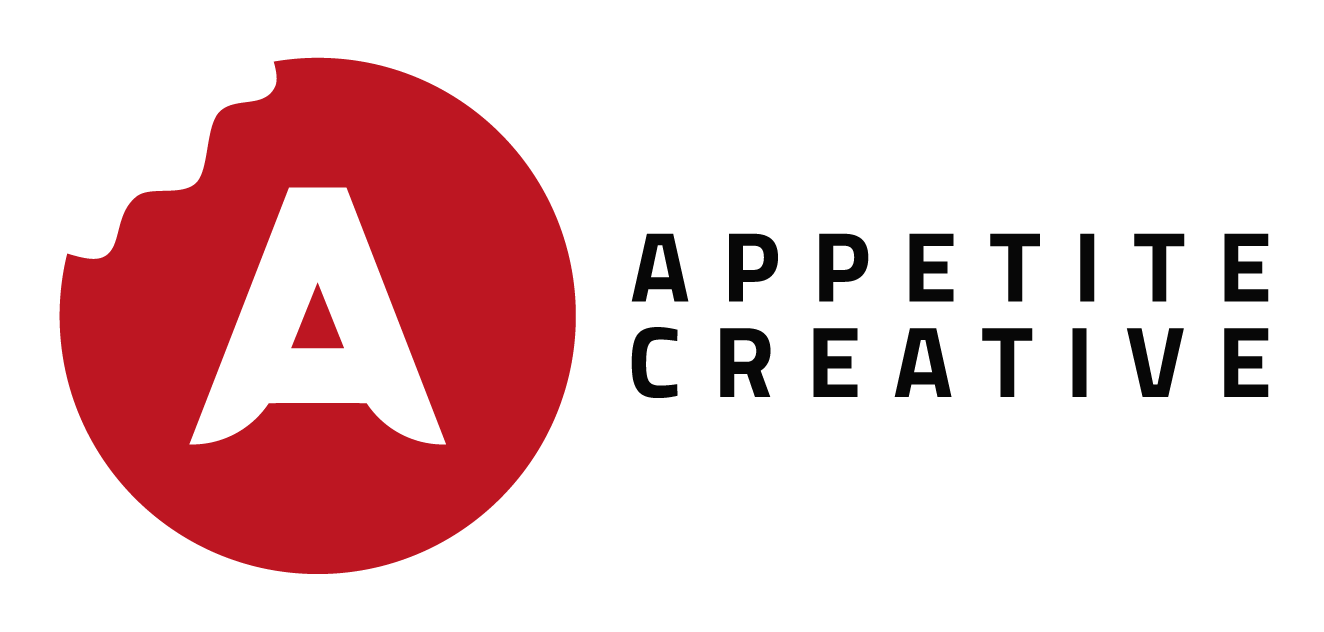 Connecting Brands with Today's Audiences.
Discover more of their work on their Instagram, YouTube or in their portfolio below:
22. Casual Films
As an award-winning London-based video production company, Casual Films provides reliable video production with 14 years of experience.
They're experts in all things video: besides marketing, they create content with recruiting, explaining and training purposes for nearly all industries.
Casual Films created content for Canon, Marriott and GoDaddy. Learn more at:
23. ikon
Forget the average. ikon is an agency that believe in bespoke, personal, and exceptional.
In their own words, ikon is a boutique branding & creative agency, based in London, working globally. They pride themselves in being strategic in approach and exquisite in craft, personally handpicking the right team for your project.
They've worked with clients such as Cartier, Westfield, Porsche, F1, Oakley, Berkeley and more.
Their team includes designers, copywriters, photographers and illustrators boasting years of experience with brands such as Apple, Honda, Sony, L'Oréal, BBC, Estee Lauder and Ted Baker.
See more of their work at ikon's Instagram or their site below:
24. Shoot You
Shoot You specializes in video and animation, and they're amongst the most dedicated creative agencies in London today. They offer guidance through each stage of production from the initial concept development to finding the ideal music choice.
Shoot You works with ten Fortune 500 companies besides their global client base. Check them out now:
25. We Are Even
We Are Even provides content services that span from concept creation to optimized outputs that help clients reach their strategic objectives.
They've created engaging content for clients like Beefeater 24 and Hugo Boss.
What are the biggest challenges for an agency in London?
I think the biggest challenge for every agency is to stay creative. How do you stay excited, fresh, eager, willing to learn and push boundaries? No one wants to sit in the safe zone and get left behind. BUT, to take a client with you on that meandering journey is hard. They hired you because they liked what you did, not necessarily what you're about to do.

I think it's crucial to keep coming back to the basics of what you're doing—the simplicity of it all. I think we can sometimes get lost in overthinking and complicating ideas. I don't think this means the execution is required to be simple, but the idea shouldn't become too complicated. Sometimes the most straightforward ideas are the hardest to execute.

Obviously, alongside all of this, there is the challenge of getting new work in, keeping existing clients happy and making sure that your team feel looked after but challenged – haha! So I think it's just holding all of these things in tension and making sure that you know when to say yes to new work and say no. Saying no to projects is OK to do. It's taken me a while to learn that, but it's more beneficial moving forward and a great way to avoid burnout!
What is the most interesting project you remember to this day?
Great question. I don't know if a specific project jumps to mind, more like a type of project. Sometimes a client comes to you, and they know exactly what they want and how they want it to look. This level of specificity sometimes takes the fun out of projects, as you lose a sense of creativity within the work.

The best projects are when a client says I want to get from A to B. How do we do that? It gives you a chance to strip everything back, work out exactly how you want to tell that story and the best way to do it. I think it leads to better outcomes, as the rule book gets ripped up, and you can try new things.
Who's the team behind We Are Even, and what's the story behind your agency?
We're a small team. There is just 4 of us. It started with Zach and me back in 2017. Zach had a background in filming, and I came from managing creative teams. So we got together to see if we could work together on projects. Over the years, we found our flow. We knew what we liked doing, and just as importantly, what we didn't like doing. I think we're at our best when the plan isn't too rigid. We like shooting lifestyle based projects, trying to capture the beauty in what's already there, rather than too much overthinking.

We also pride ourselves on being a small team that likes punching above its weight. We genuinely believe that being nimble brings a chance for more creativity. The old saying' too many chefs'. Sometimes you arrive on a set, there are about 50 people there, and it takes about 3 hours to nail one shot. There is a time and place for that, but that certainly isn't our vibe in the work we like to create.
Find out more about We Are Even at:
26. 10 Days
10 Days operates with a smart, lean and efficient model that lets them create high-quality brand-building campaigns in only 10 days.
This wild premise is new to many creative agencies in London, where big projects often end up being dragged out for weeks, or even months. 10 Days cuts out waste and the middlemen and produces memorable results at neck-breaking speeds.
Find out more about 10 Days here:
27. We Are Coal
We Are Coal is a digital marketing, video, web design and advertising agency based in London, Birmingham and Hong Kong.
This many times recognized agency understands business problems and they work hard at transforming data and insights into truths.
We Are Coal created campaigns for TikTok, Boomday and the Department for Education. Find more at their website: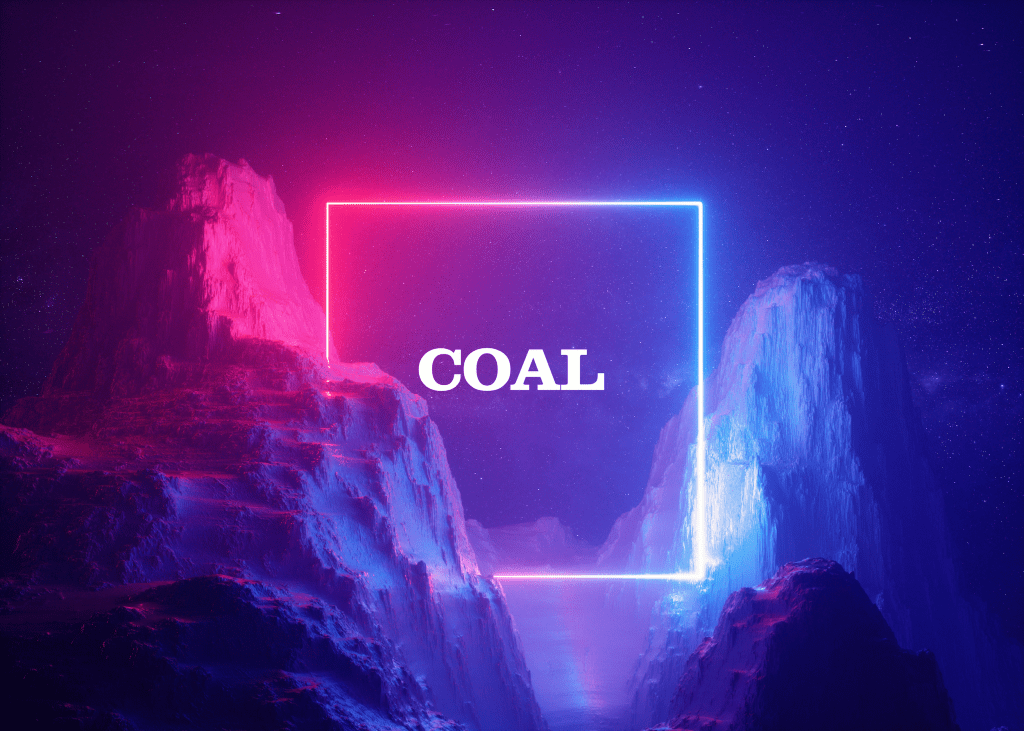 28. Kartoffel Films
Kartoffel Films is an award-winning London-based video content agency with a global network.
Bringing creative and technical experience to every job, they create high-quality and engaging content. Their clients say they're passionate, approachable and easy to work with!
Learn more about Kartoffel Films:
29. Small Films
Small Films is a results-driven video production company based in East London.  They create award-winning videos, which they amplify to the right audience through digital marketing techniques.
Drawing on over 30+ years of combined experience in the Small Films team, they work with leading brands including Aldi, Upbeat Drinks, EDF Energy and Lucky Saint.
Learn more about them: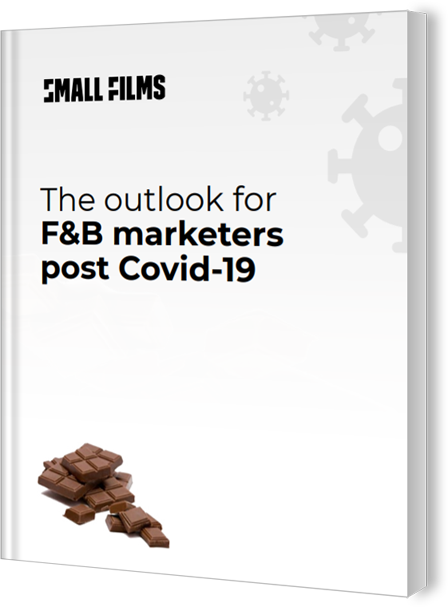 Closing thoughts
When planning a new branding strategy or ad campaign, you won't face a shortage of excellent creative agencies ready to get started.
I hope this list helped you on your search or provided some inspiration.
Are you looking for a videographer? Check out our list of awesome videographers in London.
Creative Agency FAQ
How much do creative agencies in London charge?
Depending on the company it could cost from 300£ to 1200£ a day per person.
How many marketing agencies are there in the UK?
There are over 250.000 marketing agencies in the UK.