A Feature-Packed DSLR: 5-Minute Review of the Canon EOS Rebel t5
Rent film gear from local filmmakers.
Rent film gear from local filmmakers.
If you're looking for an affordable DSLR camera to start your photography career, the Canon EOS Rebel T5 is a good option.
Being a repackaged T3i model design-wise, this camera delivers some excellent features for beginner photographers.
Let's dive into the key features to help you figure out whether this DSLR is for you!
A camera is a significant player in your gearbox, but other equipment pieces will be a good addition - explore all about them here.
Canon EOS Rebel T5 key specs
Resolution: 18.00 Megapixels
Sensor: 18.8 MP CMOS
Sensor size: APS-C 22.3mm x 14.9mm
Kit Lens: 3.06x zoom 18-55mm
Viewfinder: Optical / LCD
Native ISO: 100 - 6400
Extended ISO: 100 - 12,800
Shutter: 1/4000 - 30 sec
Max Aperture: 3.5 (kit lens)
HD video recording
Face detection
Weight: 689g, includes batteries and kit lens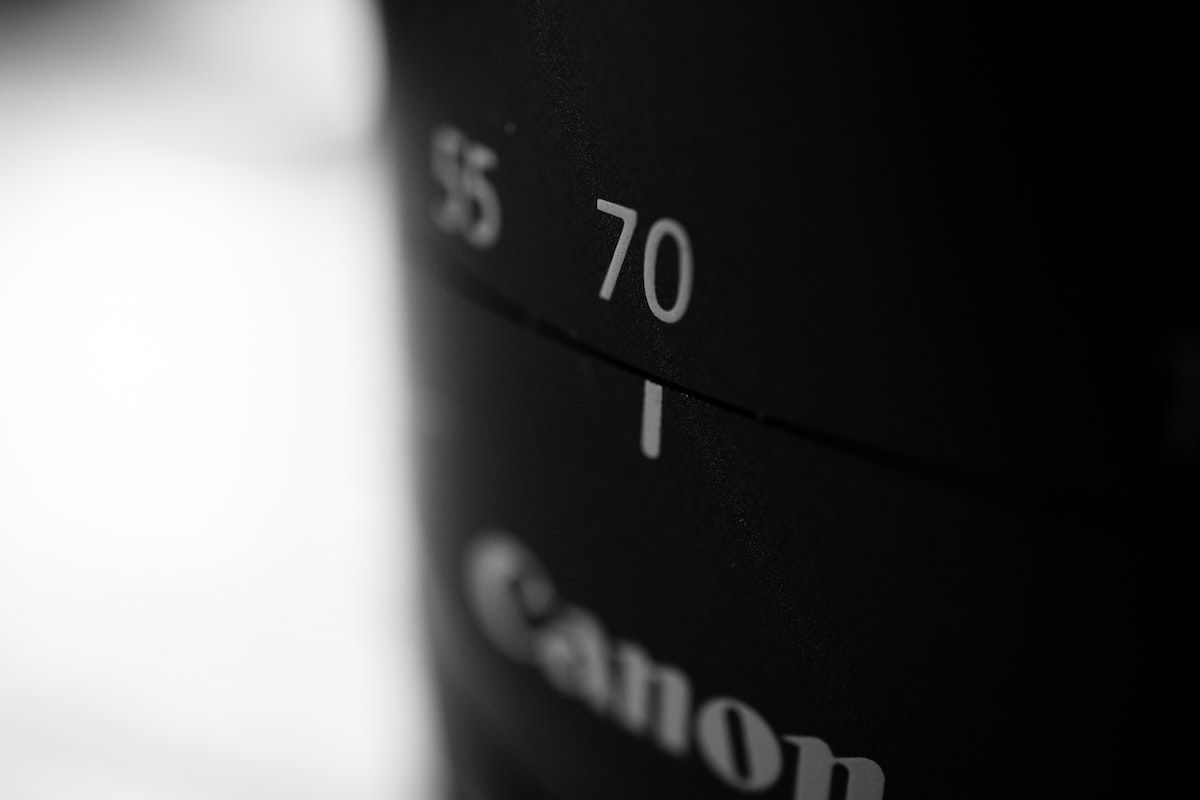 18.8 MP CMOS sensor
The APS-C-sized sensor produces appealing and accurate color when shooting in JPGs, and adequate flexibility when shooting in RAW format.
Combined with the DIGIC 4 image processor, the sensor produces appealing images in most unchallenging conditions and performs just okay in most others.
The 18.8 MP CMOS sensor is well-suited for low-light photography.
JPGs feature minimal noise up to ISO 3200 and are still useable up to ISO 6400, although there is some smudging.
The T5 can also shoot in RAW format, which comes in handy when you want complete creative control over your images. With RAW files, there are clear details and minimal grain up to ISO 6400.
HD video recording
The Canon Rebel T5 is a capable camera also for video.
It records in 1080p resolution at 30, 25 or 24 fps. The framerate can be increased if you're willing to compromise at 720p quality.
It does a great job at minimizing the rolling shutter XXX at wide angles, but it struggles a bit at the longer focal lengths.
The camera has a decent in-built mic that competently picks up monaural audio.
Unfortunately, there is no port for an external mic, frustrating creators looking for outstanding sound.
Sometimes even the sound of adjusting the focus is audible, and there's no easy way around it.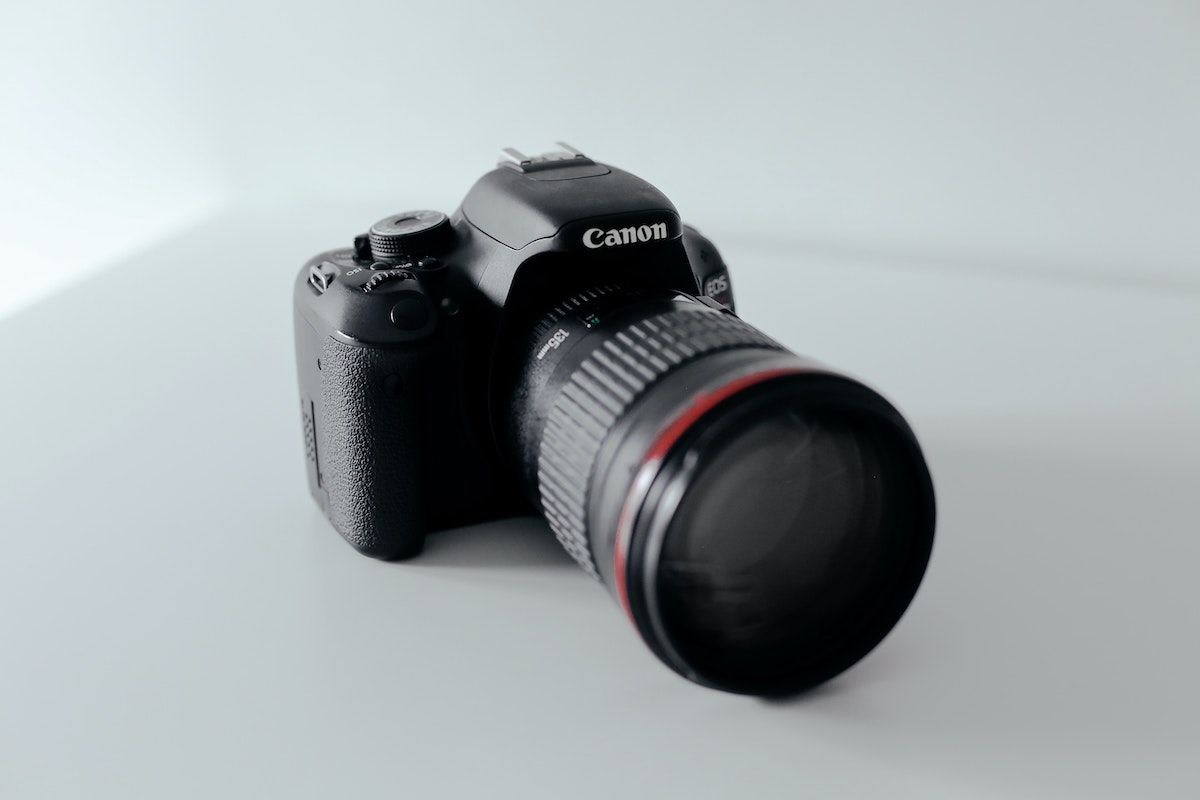 Rubberized grip for comfort
While the Rebel T5 is by no means huge, it's still relatively hefty for its category at 1.1 pounds.
This might not seem a lot until you're shooting for a few hours, but then the arm and back pain starts. For improved ergonomics, the T5 is equipped with a convenient rubberized grip that provides comfort even during longer photoshoots.
The camera features a black molded matte plastic finish that gives classic DSLR vibes. The overall design is intuitive, especially for past DSLR users, who'll need no time to figure out the controls.
Struggling kit lens
The Canon EF-S 18-55mm f/3.5-5.6 IS II kit lens may seem capable at first glance. However, you'll soon notice that this zoom lens drops the ball at the basics and fails to produce sharp and detailed images.
If you get the Canon EOS Rebel T5, get it body-only and buy a better prime lens like the Canon EF 50mm f/1.8. This will let you use the T5 to its full performance capacity, not limited by the questionable kit lens.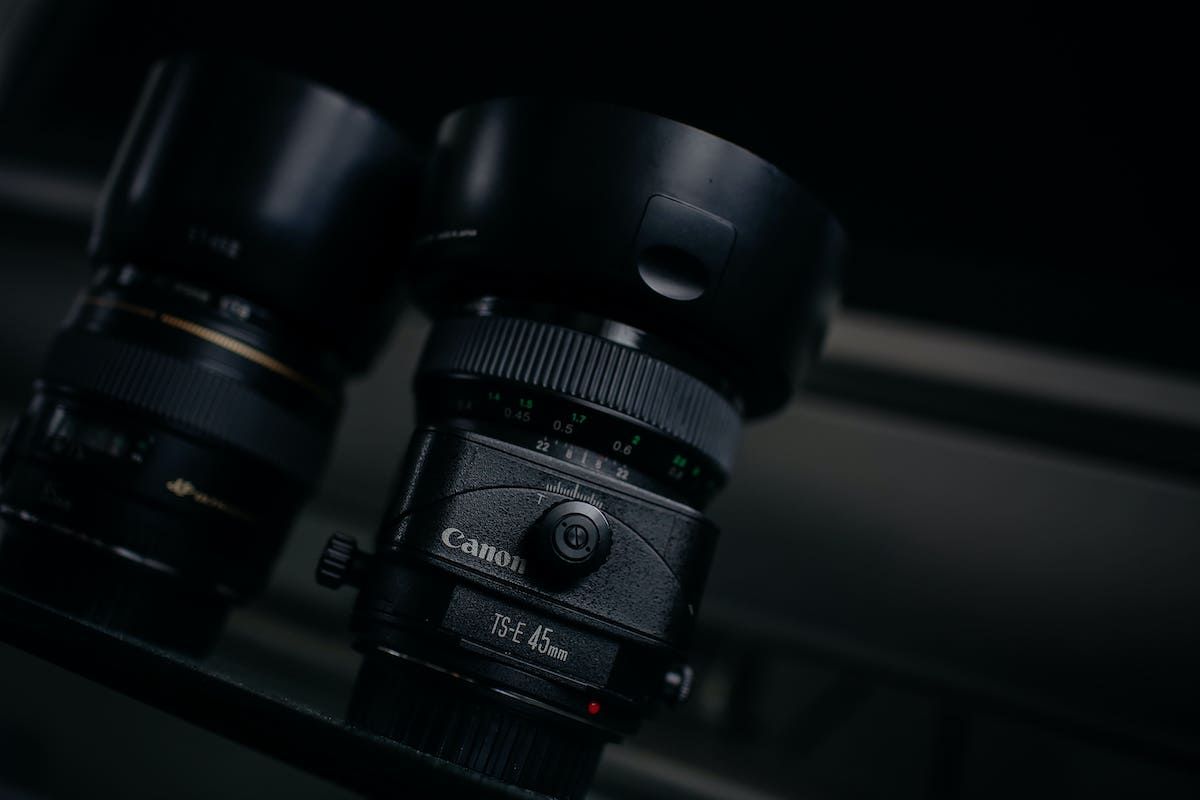 Canon EOS Rebel T5: Pros and cons
Like with any camera, there are tradeoffs with the Rebel T5. Here are the biggest pros and cons of this entry-level DSLR.
Advantages
RAW capability
A rare sight on an entry-level Canon camera, buffer space fills up fast when shooting in burst mode.
1080p video capture
The Full HD video capture significantly improves the T3's 1280x720 resolution capabilities.
While it's far from 4K, it is plenty for creators who stream with limited bandwidth or still-focused photographers who like to dabble with video occasionally.
If you're looking for a camera with better image resolution, check out the best 4K cameras in 2023.
Disadvantages
Fixed LCD
The T5's fixed LCD is not only tiny at inches but also almost impossible to see in even moderate light since it's so reflective.
In addition, it has relatively low resolution, making it difficult to see the appropriate focus points for manually focusing.
Pentamirror viewfinder
The Rebel T5's pentamirror viewfinder is lighter and cheaper than the glass pentaprism alternative, but this discount comes with a compromise.
Not only is the viewfinder smaller than the standard, but it also only offers 95% coverage.
Burst speed and slow autofocus
If continuous shooting is what you're after, the Canon EOS Rebel T5 will be a disappointment.
At 3.1 frames per second, you can enjoy an unlimited number of JPEGs but only 6 when shooting in RAW.
In addition, the autofocus takes 4-5 seconds to produce clear images in Live View, which is barely improved in Quick AF.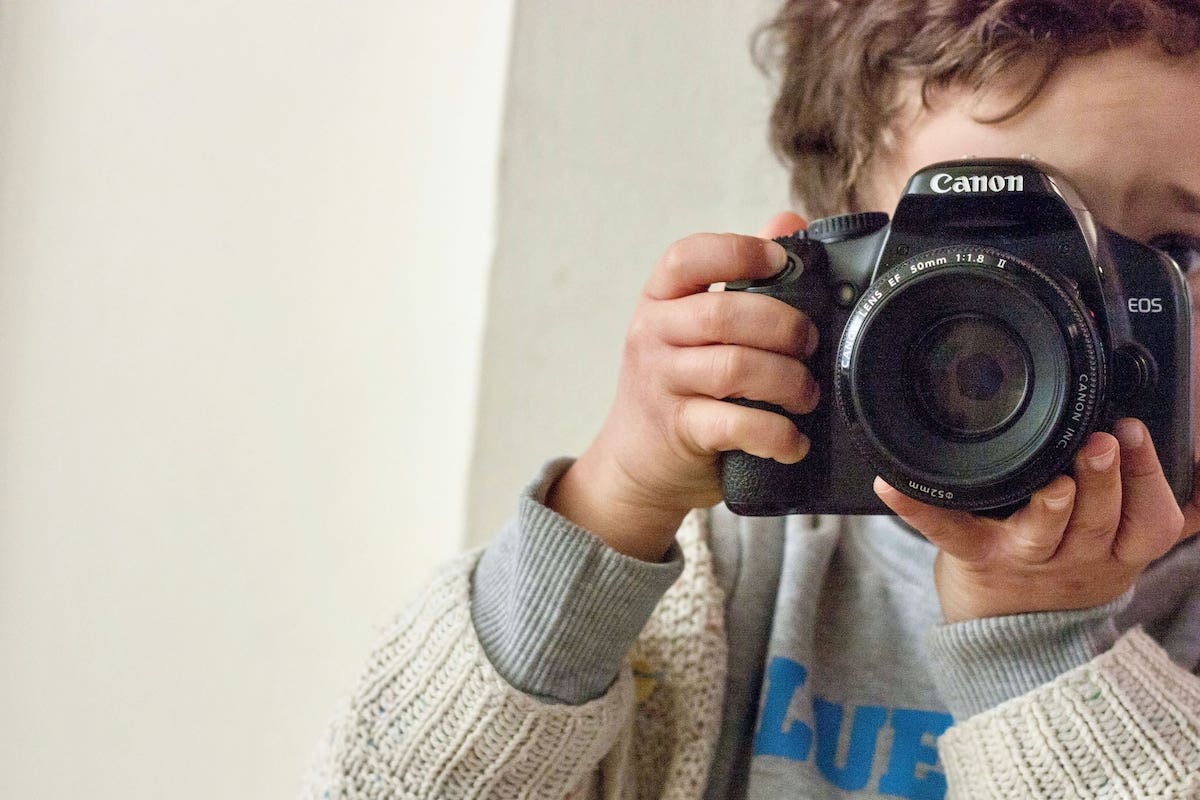 Who should get the Canon EOS Rebel t5?
The Canon EOS Rebel T5 is an entry-level DSLR camera, and for such, it offers a pretty compelling package of features.
Therefore, this model would be perfect for a beginner photographer wanting to enter the industry.
The Basic+ control menu, Creative Auto, Creative Filters, RAW capabilities, and HD video recording will find appreciation by entry-level creators.
However, for more experienced photographers, this model might not be the top choice as it lacks some pro-level elements - the Rebel T5 isn't equipped with continuous AF in movie mode, records only mono audio, and has no external mic jack.
Final verdict: Is the Canon EOS Rebel t5 worth it?
As we said before, the Canon EOS Rebel T5 is a solid entry-level DSLR option with a price that will please those who don't want to overspend.
Packed in the body of its predecessor, the T3, this model got upgraded with the addition of the HD video resolution of 1080x1920, the sensor's resolution of 18.8 MP, and better stabilization on the kit lens.
The latter, however, lacks sharpness and therefore doesn't perform as well as lenses of other brands.
Luckily, Canon cameras are compatible with other lenses, so choosing the one that does a better job shouldn't be that hard.
The T5 is a camera that won't take a beginner photographer long to get used to and will get them into action quickly as it's incredibly easy to use and customize.
However, those looking for a better feature mix might want to consider Nikon D3300 as an alternative: the RAW capabilities, HD video recording, and good image quality and color accuracy of the T5 still don't outweigh the weaknesses like slow burst mode, shallow buffers, lack of AF in movie mode, and mono sound.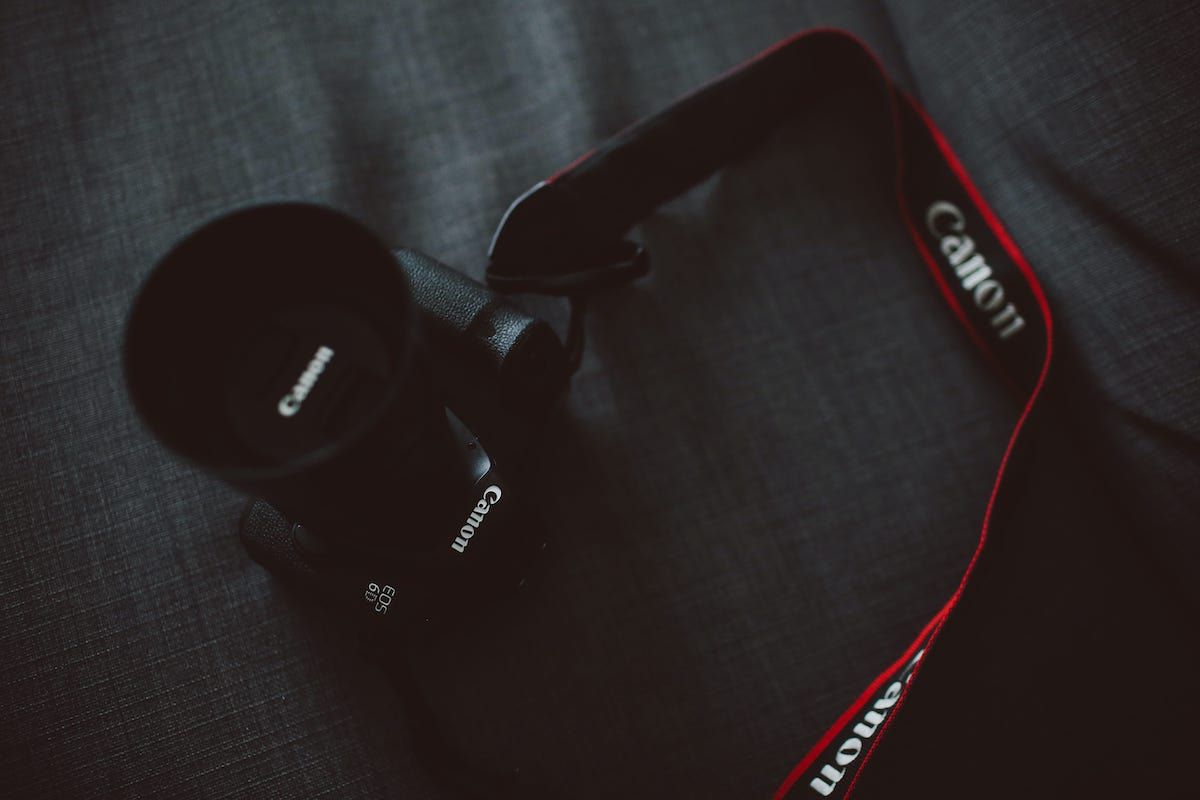 Rent or subscribe to a Canon EOS Rebel T5
Every camera has strengths and weaknesses; there is no perfection in the gear world!
So to get a grip on Rebel T5's real capabilities, rent or subscribe the Canon camera through Wedio and give it a test drive!
When was the Canon EOS Rebel t5 released?
The Canon Rebel T5 was released in March 2014.
Is Canon EOS Rebel t5 good for portraits?
Canon EOS Rebel T5 is an entry-level DSLR suitable mostly for beginners in photography - it has a good image quality and color accuracy, and definitely can shoot decent portraits. However, this camera will unlikely deliver a professional air to the images.
Is Canon EOS Rebel t5 a DSLR camera?
Yes, Canon EOS Rebel T5 is an entry-level DSLR camera.
Popular listings for rentals