33 Hilarious Black Comedy Movies Worth Watching (Again!)
Black comedies have enriched our lives for many years now, and we want to celebrate some of the best. We've found 33 of the best and most hilarious black comedies ever made.
If you want to know more about filmmaking yourself - fear not! We have made an article on filmmaking 101, telling you about all of the basic things you need to know.
33 hilarious black comedy movies throughout time
It's hard to pinpoint just one movie when talking about black comedy movies, so we've compiled a list of 33 black comedies we love!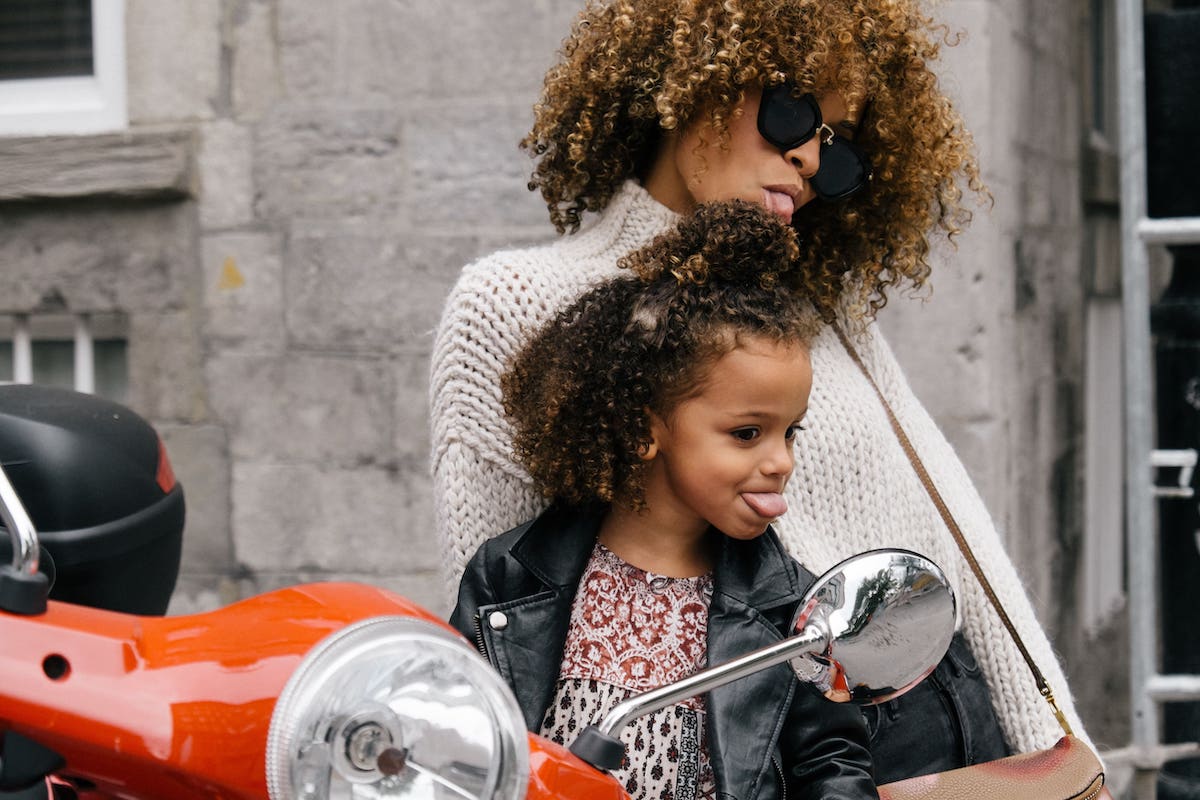 1. Beverly Hills Cop (1984)
Beverly Hills Cop is a treasure and one of the movies that catapulted Eddie Murphy to fame.
The movie revolves around Axel Foley, a street cop from Detroit, who goes to Beverly Hills to try and solve the murder of his best friend. Hilarity ensues when Foley teams up with the two Bel Air cops, Billy Rosewood and John Taggart, who are tasked to surveil him.
2. Coming to America (1988)
Coming to America is another Eddie Murphy masterpiece that stars him in a story he created.
The plot revolves around crown prince Akeem Joffer of Zamunda, who goes to Queens in New York City to find a wife.
The film shows the hilarious events happening when royalty meets the gritty streets of Queens. The movie also has actors like Arsenio Hall and James Earl Jones.
3. Harlem Nights (1989)
Harlem Nights is yet another Eddie Murphy movie (yes, he's made quite a few films in his career), set in the 1930s.
The movie revolves around an illegal gambling house owner and his associates who run their business out of New York City. The crew quickly finds themselves in trouble with the competition, mobsters, and corrupt law enforcement.
The movie is directed and written by Eddie Murphy himself.
4. Do The Right Thing (1989)
Do The Right Thing is a comedy-drama directed by Spike Lee. It is set in Brooklyn and follows the events of the hottest day of the year, where cultures clash and racial tension is rising.
It has humor and drama and was even nominated for two Academy Awards.
5. House Party (1990)
House Party is a black comedy starring Christopher Reid, Christopher Martin, and Robin Harris.
The movie revolves around the two high school boys, "Kid" and "Play," who have a house party at "Play's" house because his parents are out of town.
The house party goes south really quickly, and hilarity ensues as they are left trying to pick up the pieces of the wild night.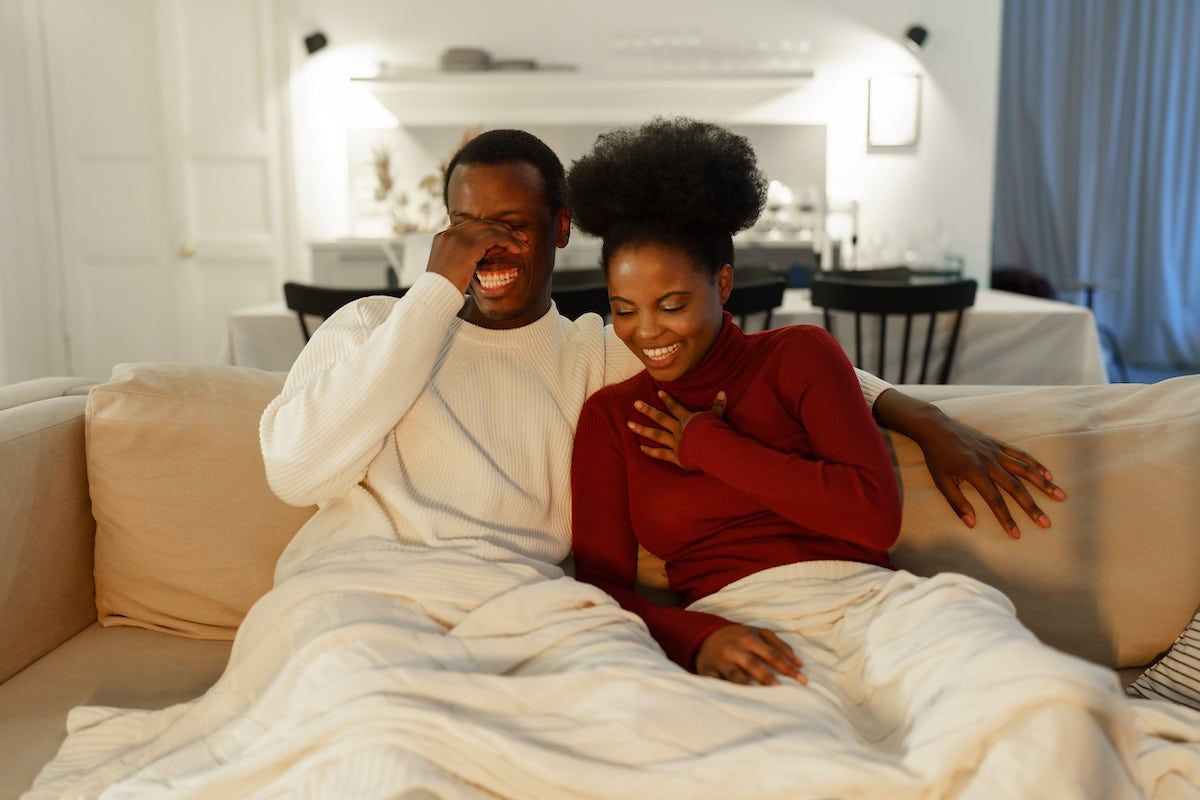 6. White Men Can't Jump (1992)
White Men Can't Jump a classic film starring Wesley Snipes and Woody Harrelson, directed by Ron Shelton.
The movie revolves around the characters Billy Hoyle and Sidney Dean, who decides to team up to win a basketball tournament.
7. Boomerang (1992)
Boomerang is yet another Eddie Murphy movie starring Eddie Murphy, Robin Givens, Halle Berry, and Martin Lawrence.
It revolves around Marcus Graham, a sexist womanizer who meets his new boss, a female version of himself.
He quickly learns how his actions feel for other people as he gets the same treatment he has been giving everyone else.
8. Sister act (1992)
Sister Act is a classic Whoopi Goldberg movie directed by Emile Ardolino.
The film revolves around Deloris Wilson, a woman who, after witnessing a murder, is sent back to her old catholic school. Here she starts transforming the otherwise dull nun choir and creates a lot of trouble doing so.
The movie was incredibly successful, grossing more than $230 million.
9. Bad Boys (1995)
Bad Boys is a buddy cop movie directed by Michael Bay, starring Will Smith and Martin Lawrence.
The film revolves around two police detectives, Marcus Burnett and Mike Lowrey, trying to solve a drug case involving the mafia.
The movie is packed with action and comedy and spawned a successful franchise.
10. Friday (1995)
Friday is a comedy film starring Ice Cube and Chris Tucker and one of the films that drove Ice Cube's acting career to success. The film plays out over one Friday, where the two friends, Craig Jones and Smokey, are running escapades in an urban area in Los Angeles.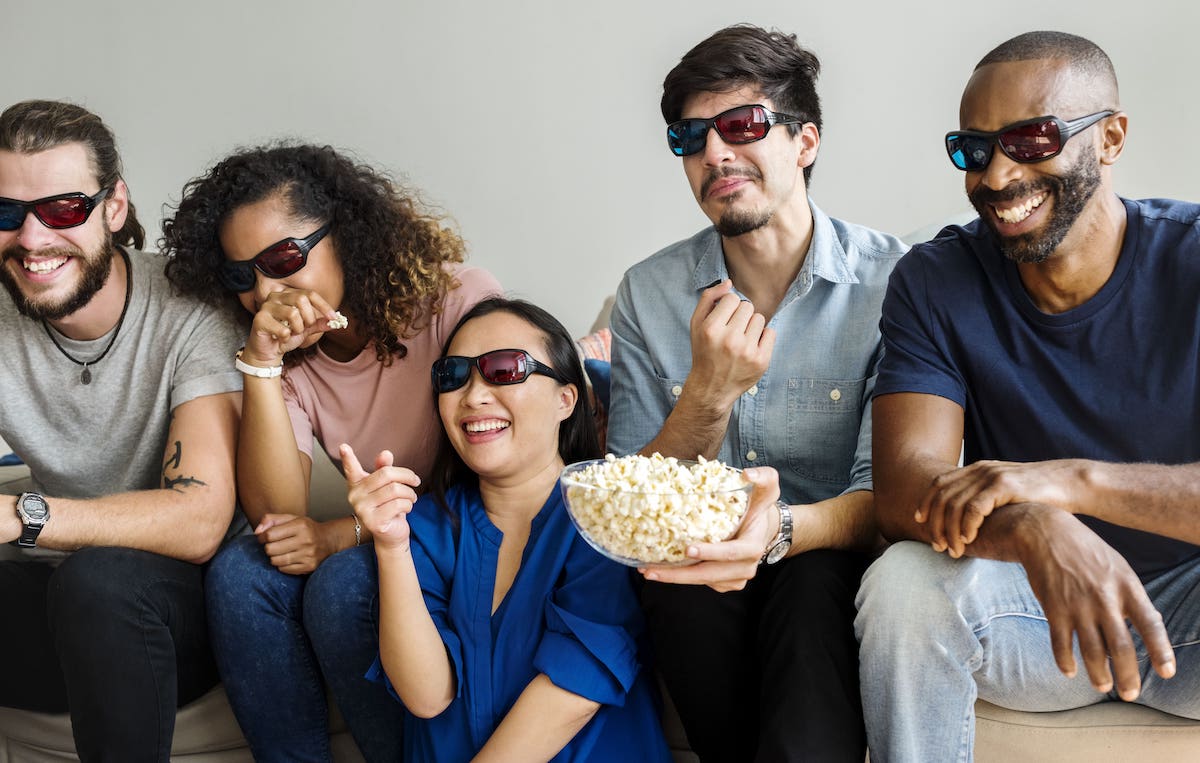 11. The Nutty Professor (1996)
The Nutty Professor is a remake of the 1963 film of the same name, starring Eddie Murphy.
The movie revolves around the heavy-set university professor Sherman Klump, who develops an experimental weight-loss drug, to gain affection with his crush. Eddie Murphy plays not one, not two, but SEVEN different characters.
12. Rush hour (1998)
Rush Hour is another buddy cop classic starring Chris Tucker and Jackie Chan.
The movie revolves around Inspector Lee, a hong kong police officer who goes to America to find the abducted daughter of a Chinese diplomat. Here he teams up with the loudmouth LA detective James Carter.
The two cultures comically clash as they try to solve the case that goes deeper than they thought.
13. Life (1999)
Yes, we're not done with Eddie Murphy just yet!
Life is a black comedy starring Eddie Murphy and Martin Lawrence. The movie revolves around the convict Willie Long who tells the life story of his best friend at his funeral.
The story dates back to the 1930s and follows the crazy story of how they survived a life sentence after being framed for murder.
14. Black knight (2001)
Black Knight is a comedy starring Martin Lawrence, who plays the theme park employee Jamal.
Jamal is transported back to medieval England, where he is thrust amid the troubles of the English kingdom. Through a series of accidents, Jamal is entrusted by the king, and he soon teaches him the ways of modern society.
15. Barbershop (2002)
Barbershop is a black comedy starring Ice Cube, Anthony Anderson, Sean Patrick Thomas, and Eve.
The movie revolves around Cavin Palmer Jr., who sells his barbershop to find out how valuable it is for the neighborhood. After realizing his mistake, he tries to find a way to make enough money to buy it back in time.
16. Deliver Us From Eva (2003)
Deliver Us From Eva is a romantic comedy that stars LL Cool J and Gabrielle Union. The film revolves around Evangeline, who annoys her two sisters.
The sisters decide to get her out of the house by paying a guy to date her. Ray Adams, considered a master player who can handle any woman, is defeated after one date. However, as he runs into her again, he slowly falls in love with her.
17. White Chicks (2004)
White Chicks is a black comedy starring the two brothers, Shawn and Marlon Wayans.
The film revolves around Marcus Anthony II and Kevin Copeland, FBI agents trying to uncover a drug operation. After failing miserably, they are tasked with keeping their eyes on a potential abduction victim. To do so, they must go undercover... as white women.
Despite being a hilarious movie, it spawned one of Terry Crews' career highlights as he sings along to "A Thousand Miles."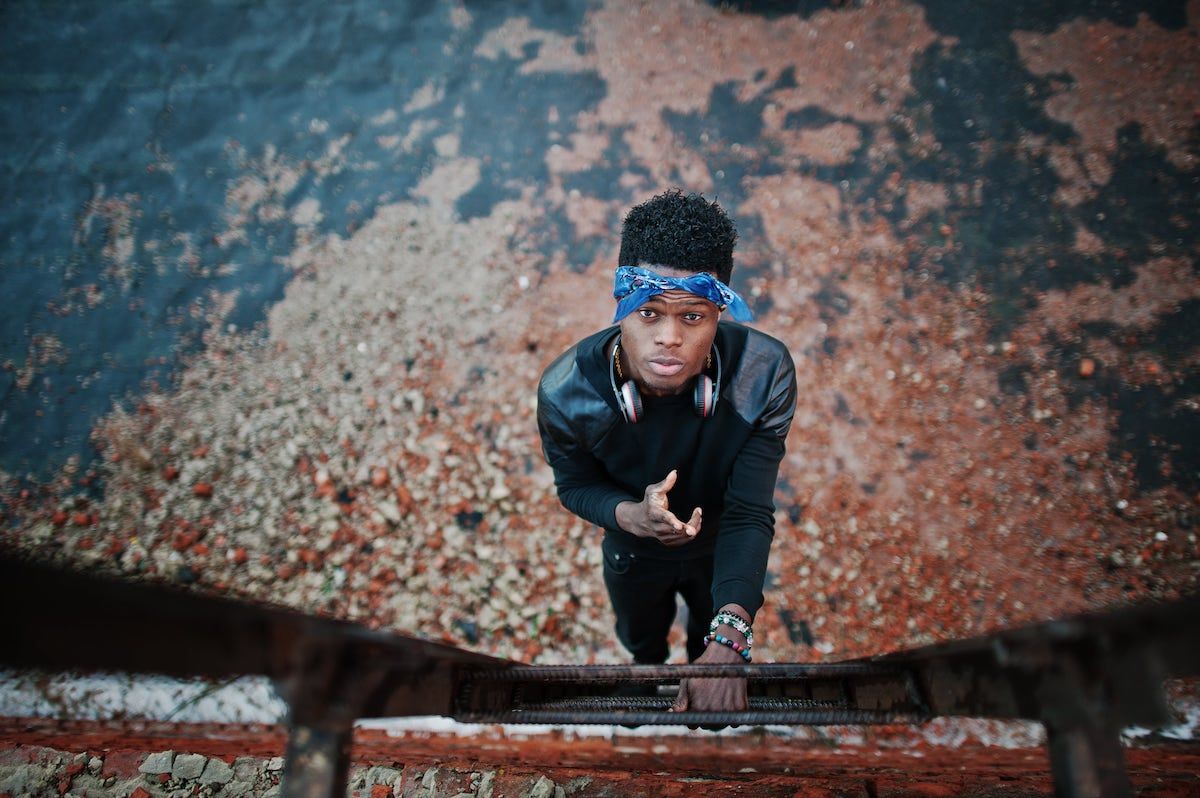 18. Soul Plane (2004)
Soul Plane is a black comedy starring Tom Arnold, Kevin Hart, Snoop Dogg, and Method Man. What a cast!
The movie revolves around Nashawn Wade, who starts his own airline company after winning a lawsuit after a horrible airline experience. As his first plane is about to take off, he quickly runs into many hilarious problems.
19. Diary of a Mad Black Woman (2005)
Diary of a Mad Black Woman is written by Tyler Perry, who was inspired by a play of the same name. The movie revolves around Helen and Charles, who are on the verge of a divorce.
Helen goes home to her very intimidating grandmother Madea, played by Tyler Perry, who helps Helen get her life back in order. Sort of.
20. Beauty shop (2005)
Beauty Shop is a spin-off of the Barbershop movie starring Queen Latifah. The film revolves around the widow Gina Norris who movies to Atlanta for her daughter's school and decides to open her beauty salon.
The story focuses on the troubles of running your own business while trying to be a successful single mother.
21. Hitch (2005)
The film revolves around Alex "Hitch" Hitchens, who coaches other men in attracting and dating women. Hitch soon finds himself falling in love with the beautiful Sara Melas.
The film is romantic and hilarious and will have you hooked from the first scene! Hitch is directed by andy Tennant and stars Will Smith, Eva Mendes, and Kevin James.
22. Are We There Yet? (2005)
Are We There Yet? is a comedy movie starring Ice Cube as the bachelor Nick Persons. Nick, who can't stand kids, fall in love with the single mother, Suzanne Kingston.
Nick offers to help bring her two rebellious kids to their father, as Suzanne has to go to Vancouver for a business meeting. The hilarity ensues as the unlucky Nick has to make a road trip with the two kids, who can't stop messing with him.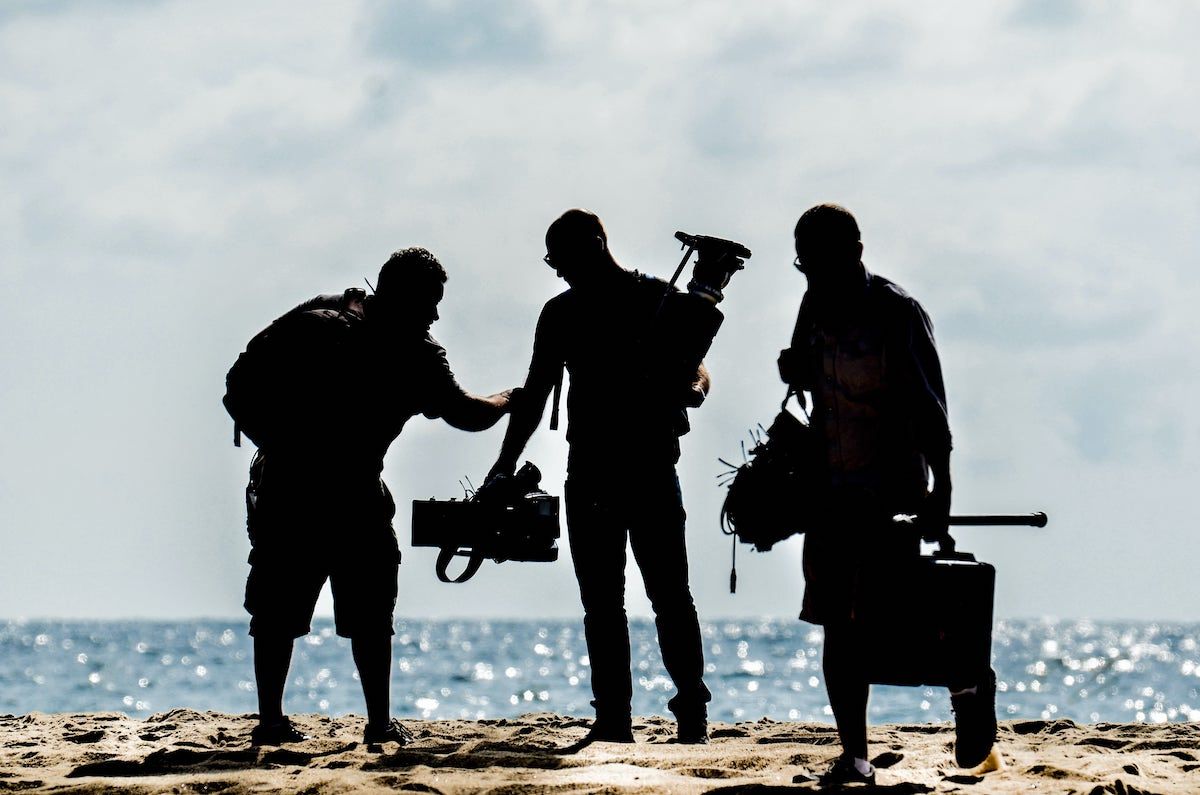 23. Last Holiday (2006)
Last Holiday is a romantic comedy starring Queen Latifah and LL Cool J. The film revolves around Georgia Byrd, who discovers that she is terminally ill and decides to spend the remainder of her life in a luxurious European hotel.
24. Death At a Funeral (2010)
Death At a Funeral is a black comedy starring Chris Rock, Danny Glover, Regina Hall, and Martin Lawrence.
The movie takes place at a funeral ceremony, where the hilarious events cause the ceremony to go left. The family soon airs out old grievances and family secrets and even deals with misplaced bodies.
25. Just Wright (2010)
Just Wright is a romantic comedy starring Queen Latifah and Common. The film follows Leslie Wright, a physical therapist who falls madly in love with the professional basketball player, Scott McKnight.
The film follows their story as McKnight tries desperately to get over his near-career-ending injury.
26. Think Like a Man (2012)
Think Like a Man is a film directed by Tim Story, based on the book Act Like a Lady, Think Like a Man by Steve Harvey.
The film follows four different storylines, focusing on different types of couples grouped up. It stars Kevin Hart, Michael Ealy, Taraji P. Henson, and Regina Hall.
27. About Last Night (2014)
About Last Night is another movie starring Kevin Hart, Michael Ealy, and Regina Hall.
It follows the story of two couples from the moment they meet in a bar to what inevitably develops into a real relationship.
28. Dear White People (2014)
Dear White People is a satirical comedy revolving around the racial tensions the four black students felt at an Ivy League school.
The movie follows the four students trying to make their way through college in an otherwise very white (and very racist) world.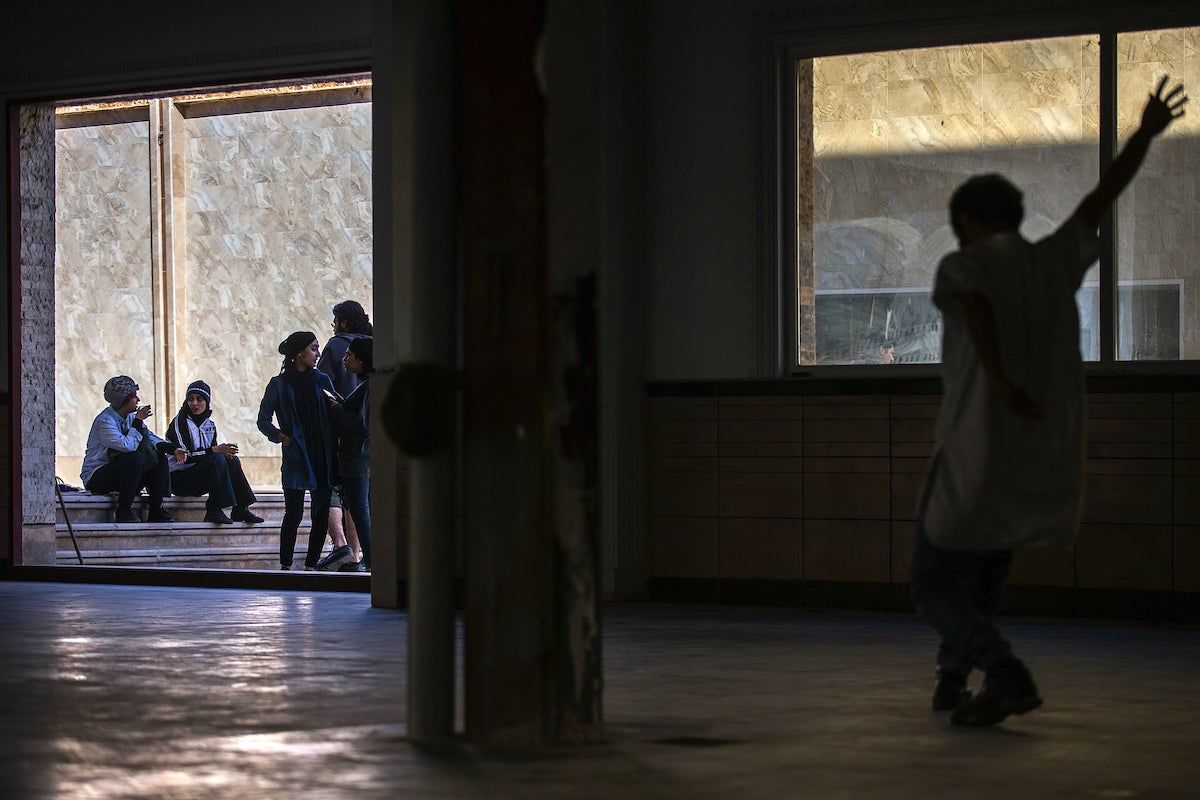 29. Dope (2015)
Dope is a 2015 movie starring Shemeik Moore, Tony Revolori, and Kiersey Clemons. It also features the rapper ASAP Rocky and businessman Rick Fox.
The movie follows the story of geek Malcolm Adekanbi and his friends as he finds drugs, a gun, and an iPhone stashed in his backpack by a drug dealer.
30. Girls Trip (2017)
Girls Trip is a film directed by Malcolm D. Lee starring Reginal Hall, Queen Latifah, Jada Pinkett Smith, and Tiffany Haddish.
The film follows the story of a group of former college friends who decides to go on a girl's trip none of them will ever forget.
31. Sorry to Bother You (2018)
Sorry to Bother You is a surrealist black comedy directed by Boots Riley, starring LaKeith Stanfield and Tessa Thompson.
The story follows Cassius Green as he gets a job as a telemarket at RegalView. His co-worker has trouble with the customers and instructs him to use his "white voice." What follows is hilarious and surreal and something you just have to see for yourself!
32. Little (2019)
Little is a comedy directed by Tina Gordon, starring Regina Hall and Issa Rae.
In the same vein as 17 Again, the movie follows Jordan Sanders, who wishes she could become a kid again. Her wish comes true, and soon she is faced with being 13-years old again and trying to make up for all the things she wished she could.
33. Dolemite Is My Name (2019)
Last but not least, on our list of black comedies, we have what we can only describe as a modern classic. Dolemite Is My Name stars, Eddie Murphy, playing the real-life struggling filmmaker Rudy Ray Moore as he begins in his legendary role as Dolemite.
The film follows the life of Moore, as he finds himself as the king of blaxploitation films.
Up next: Explore more movie genres
If you've already watched all the films on the list, why not find another genre to delve into?
Read our article on movie genres to learn more about different genres you may not know as well as you thought you did!
What are black comedy movies?
A black comedy is a comedy that is led by black actors.
What are some funny black comedy movies?
Friday, Rush Hour, Dolemite Is My Name & Beverly Hills Cop.
What funny black movies are on Netflix?
Coming To America, Think Like A Man, Ride Along, Bad Boys, Beverly HIlls Cop.
Popular listings for rentals