Discover the best professional cinema cameras for 2022
Rent camera gear from local creators.
We know, we know... When choosing the best cinema camera, it's not only about the price. Especially when you can now rent it at Wedio ;)
You need to think about the type of your projects, and specs needed since unlike the 'Sisterhood of the travelling pants', one size doesn't fit all.
Important questions to ask yourself are:
What is the sensor size and lens mount?
Is 4K enough or do I need to up my game?
Is there an upgrade option in the future?
What about RAW or ergonomics?
What about resolution, low-light performance, shutter or depth of field?
What is the dynamic range needed?
What accessories are required?
Wedio top picks
Best professional cinema camera for 2022
You can read more about finding the right camera here or check the detailed guide on How to choose the Best Cinema Camera for you.
With technology today, you can do a lot even on a budget. Below, we lay out the best cinema cameras for everyone from those "on the budget" to the ones with deep pockets.
Further, you can explore the best cine cameras: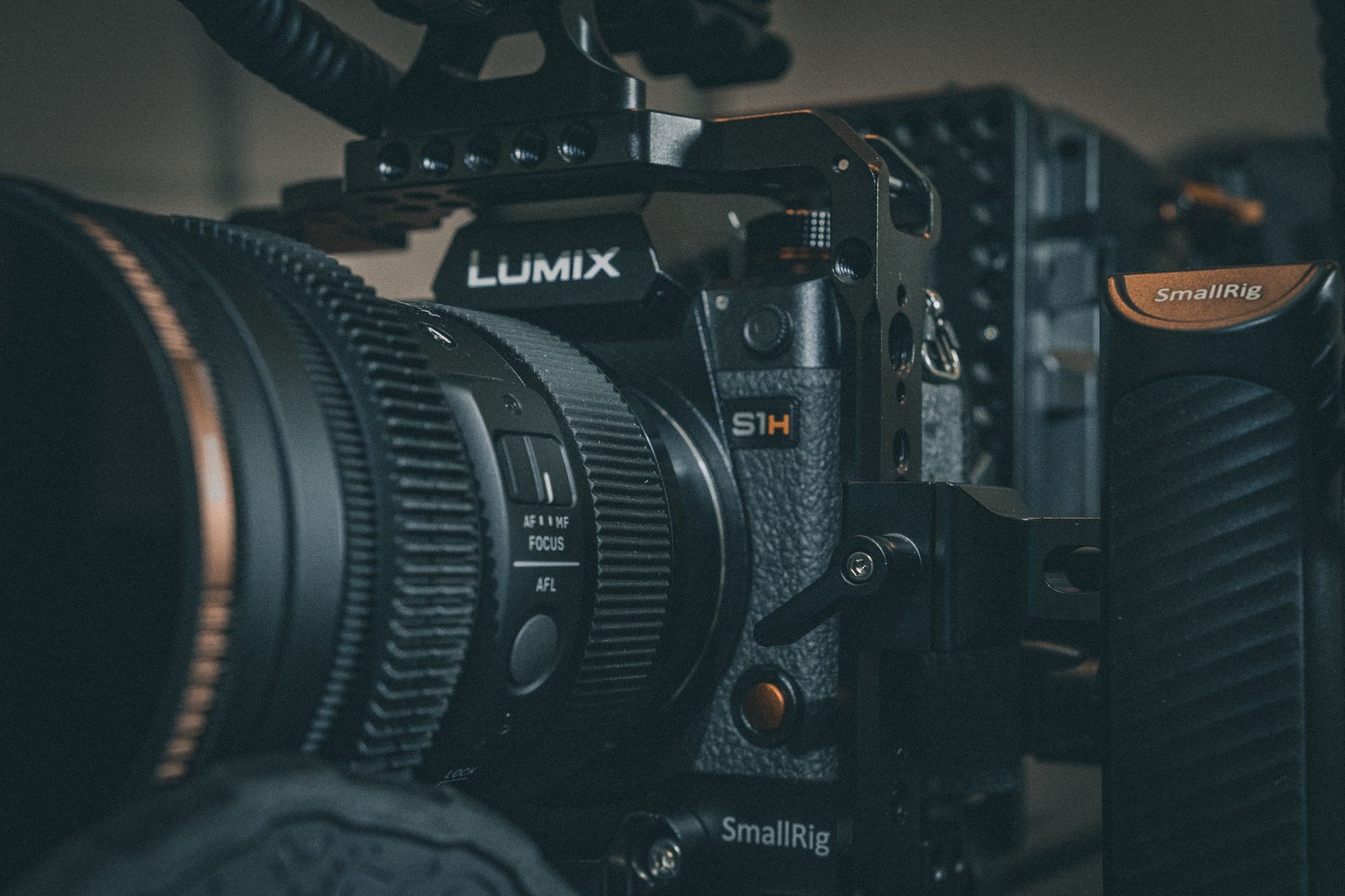 Panasonic Lumix GH5
Oldie but goldie? Even though it came out back in 2017, filmmakers still argue that this is a great camera to own. Is it a professional camera though? Well, it's one of the cheapest one on this list and can be proud to compete with the cine cameras not even close to this price range.
Panasonic Lumix GH5 focuses in 0.05 seconds and has an anti-shake system with 5-axis IBIS. It has complete connectivity and an ISO range of 100-25600. GH5 includes 4:2:2 10-bit 4K/30p internal video, 4K at 60fps and 180 fps in full HD. Not to mention this hybrid can create amazing stills too with its 20.3 MP, 6K photo to capture 18MP and 8MP JPEG at 30 and 60 fps.
As with everything in life, GH5 has its drawbacks too. The biggest one being the battery which inserts only from one way – and that can be a problem if you're in a hurry. You can read more about GH5 here.
Panasonic Lumix BGH1
Panasonic is smart! With Netflix taking over our lives (sure HBO and Disney+ too, I mean what else is there to do in 2022?), Panasonic features multiple cameras that are approved by Netflix itself. And you guessed correctly, BGH1 is one of them! Very suitable for live streams and broadcasts too.
Panasonic Lumix BGH1 features Micro Four Thirds CMOS Sensor, 10.2MP MFT Lens Mount, 13 Stops of Dynamic Range, HLG Imaging. Dual-Native ISO (160-51200 expanding to 80-204800) brings amazing low-light performance.
It's lightweight and shoots C4k/4K 60p 4:2:0 10-bit, 4:2:2 30p 10-bit ALL-Intra 400Mbps recording. BGH1 supports anamorphic video and has unlimited recording time. Budget-wise, it's not so bad, especially when we consider the specs. You can find the BGH1 for only around £2,100 or DKK 18,000.
Panasonic HC-X1
Panasonic HC-X1 4K Ultra HD can record in both DCI 4K at 24p, UHD 4K up to 60p, up to 120fps Super Slow-Motion, VFR up to 60fps. The prices is similar to the previously mentioned BGH1 – just around £2,300 or DKK 20,000.
It features 1" Type MOS Sensor, Dual SDHC/SDXC Memory Card Slots, touchscreen, HDMI & A/V Outputs, Built-In ND Filter and up to 20x optical zoom option. HC-X1 also includes intelligent autofocus system, 5-Axis Hybrid O.I.S. for further stabilization, multi-format or relay recording.
Panasonic Lumix S1H
Another Panasonic camera approved by Netflix. And yes, this is just a mirrorless digital camera, not a cinematic one. Panasonic Lumix S1H features 5-axis IBIS, 24MP full-frame CMOS sensor, Super 35 crop, contrast-detect AF system, articulating screen, and dual slots.
ISO in S1H is quite extensive – dual native ISO (extended) ranges from 100 to 204800. It shoots 4:2:2 10-bit internal recording, 4K/60p 10-bit recording, 6K video with full-frame capture and H. 264 and H. 265 internal recording.
S1H has an active cooling system, unlimited video recording time and is weather-sealed. It is an L-mount camera compatible with Panasonic, Leica or Sigma lenses. The camera costs around £3,800 or DKK 32K.
Panasonic AU-EVA1 5.7K
Panasonic AU-EVA1 5.7K Super 35 Handheld Cinema Camera features Super 35mm 5.7K Sensor, EF Lens Mount, SDI and HDMI Video Outputs, around 17MP, electronic image stabilization, built-in ND filters, one push AF. It has Canon EF Lens Mount, 14 stops dynamic range and LCD touchscreen monitor. However, there is no built-in EVF.
AU-EVA1 includes Dual Native ISO with 800 Base = 200 to 2,000 and 2,500 Base = 1,000 to 25,600. It records 4K up to 60 fps and 2K up to 240 fps, and supports 5.7K Raw, 10-Bit, 4:2:2 Processing. This camera would cost you almost £5,900 or DKK 50,000.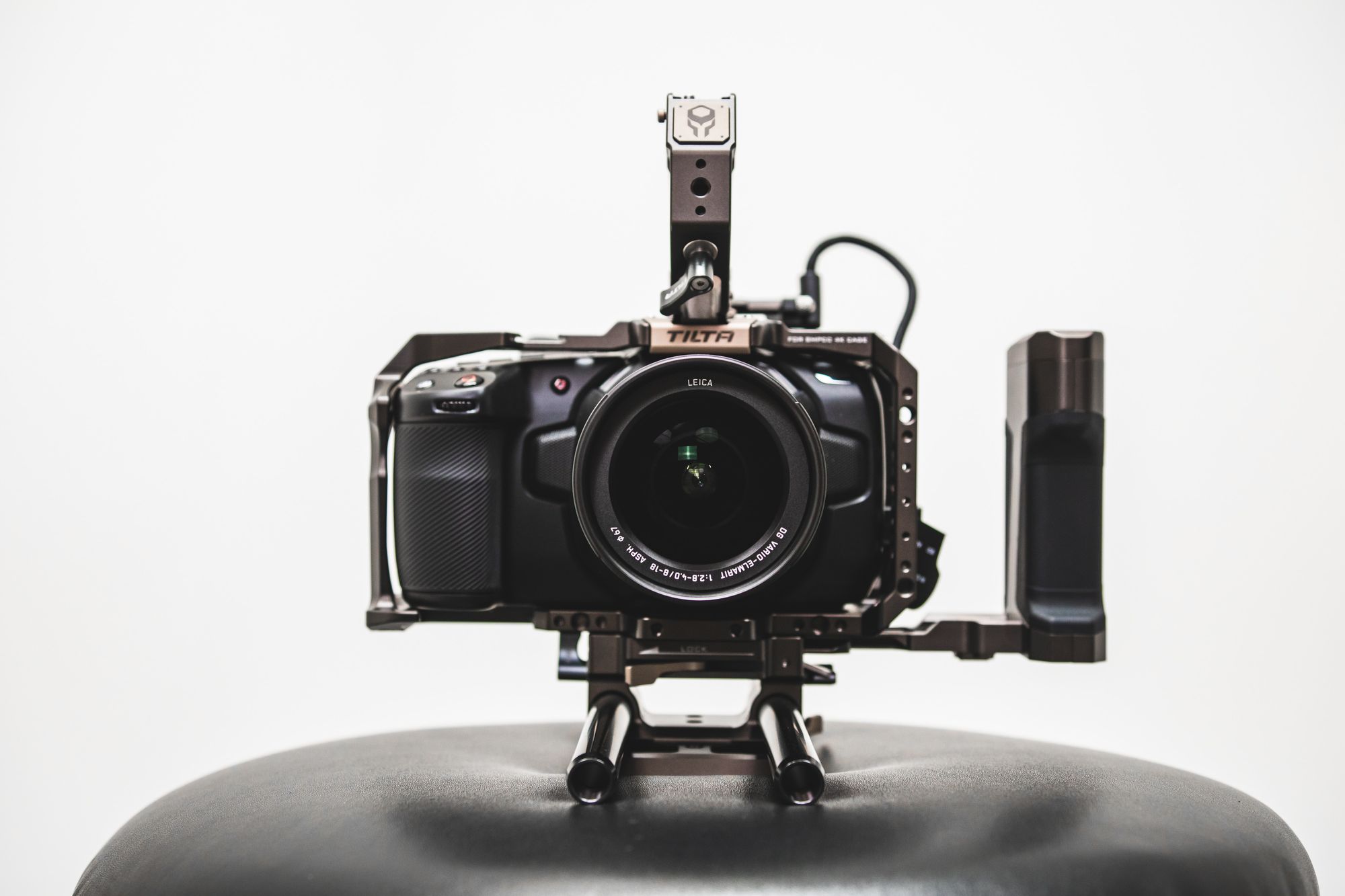 When you think of Blackmagic Pocket Cinema Cameras, the two that comes to mind is most likely the 4K and 6K – Am I right? And what's the difference there really? Blackmagic Pocket Cinema Camera 4k shoots 4k at 60fps, has a 4/3 CMOS sensor, and a large 5-inch touchscreen LCD. Includes a dual native ISO up to 25,600, full connectivity, full-sized HDMI port, and 13 stops of dynamic range. However, the 4k beast lacks IBIS, continuous autofocus and has very low battery life.
Rent or subscribe to the BMPCC 4k here.
Blackmagic Pocket Cinema Camera 6k wins only regarding having a bigger sensor, a higher resolution, and a new EF lens mount. You'll need to pay a bit more too as 4K costs around DKK 10,000 or £1,200, whereas 6K costs around DKK 16,000 or £1,900. Otherwise, it's pretty much the same.
Blackmagic Micro Cinema Camera
Blackmagic Micro Cinema Camera features Super 16 sensor, MFT mount, and 13 stops of dynamic range. Blackmagic calls it 'The world's smallest digital film camera'. BMMCC is compact and shoots 1920 x 1080, and RAW. It requires Canon LP-E6 batteries and the battery life varies around 1 and a half hours.
You could buy the Blackmagic Micro Cinema Camera for just around £950 or DKK 8,000, which makes it the cheapest option in this checklist. If you'd like to upgrade to 4K, you might consider the Blackmagic Micro Studio Camera.
Blackmagic URSA Mini Pro 4.6K G2
The Blackmagic URSA Mini Pro 4.6K G2 features 4.6K Super 35 HDR CMOS Sensor, in-built ND filters, and 15 stops of dynamic range at 3200 ISO. It includes USB-C expansion port for external drive recording, as well as dual lots, touchscreen and interchangeable lens mount.
This camera is compact and shoots 4.6K up to 120 fps, 300 fps at 1080p, 4K DCI at 150 fps and supports RAW, with raw compression levels up to 12:1. The price is just above £6,100 or DKK 52K.
If that's not enough for you, you can always upgrade to its bigger 12K brother with 80MP. Of course, that will cost you – more precisely, it would cost you around £4,100 more.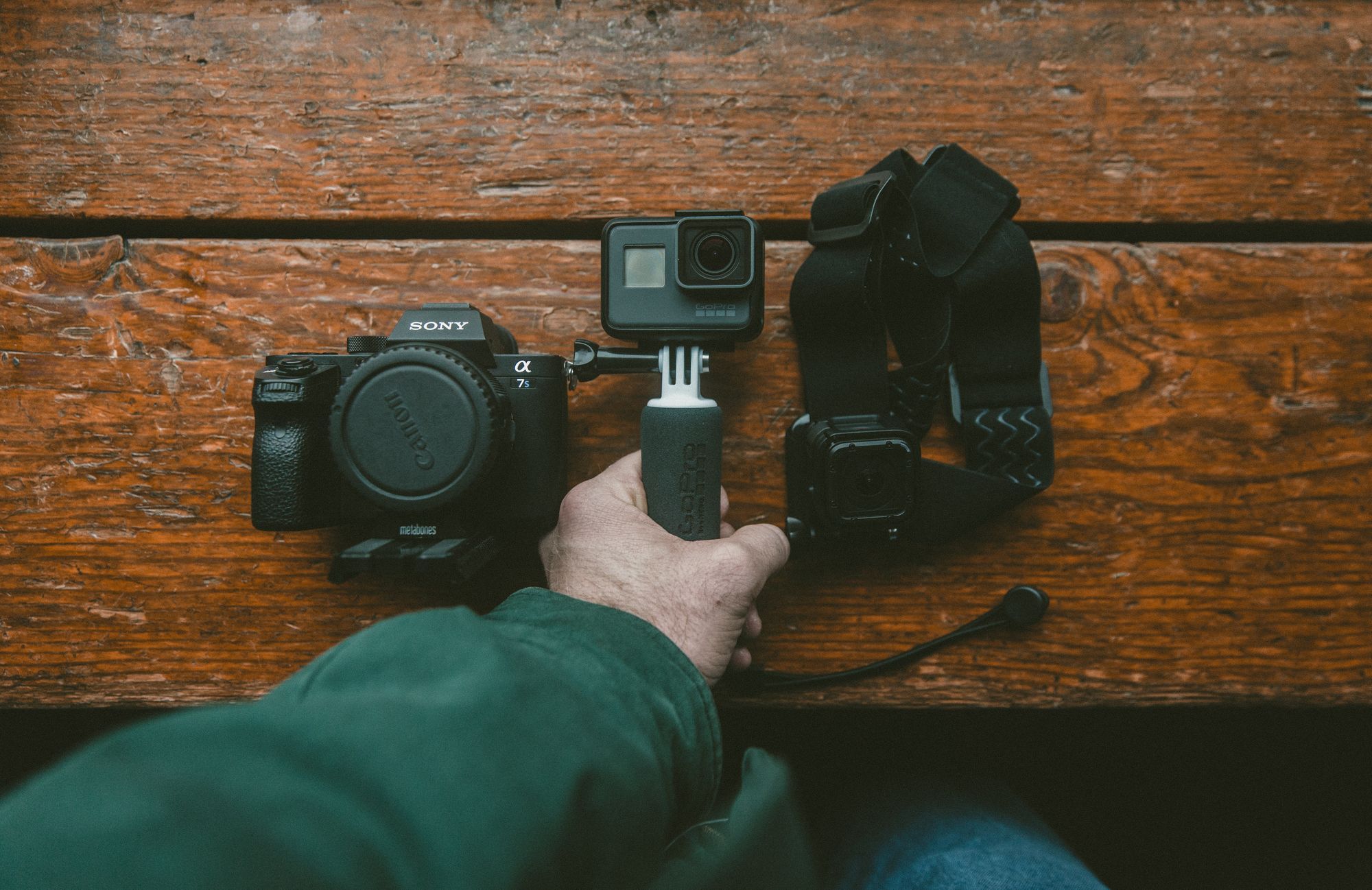 Sony A7S III
A7S III is a mirrorless hybrid that is adored by filmmakers – maybe even the Canon shooters. Video and filmmakers were on Sony's mind when creating this camera. It features a full-frame sensor, 12.1MP CMOS, 5-axis IBIS. AS7 III shoots UHD 4K 120p video, 16-bit Raw video output at up to 60p and internal 10-bit 4:2:2.
It's perfect for slow-motion and performance excels in low light. AS7 III includes fast hybrid AF system, side opening LCD with touchscreen, dual slots, full-size HDMI or 3.5mm headphone and external microphone ports. ISO ranges from 80 to 102,400 and can be expanded to 40-409,600.
If you'd like to own this little thing prepare yourself to pay around £3,800 or DKK 32K.
Sony PXW-FS7 vs. Sony PXW-FS5 MK II
Both Sony PXW-FS7 and Sony PXW-FS5 MK II feature Super 35mm CMOS Sensor, dynamic range of 14 stops, dual slots or built-in variable ND filters. The cameras provide super slow-motion capability, and bodies were designed to be light and compatible, making it the perfect professional camera for one-man-band cinematographers.
FS7's ISO 2000 allows to film in low light well. It shoots 1080p up to 180fps, 4K/60p and internal 4K 10-bit 4:2:2 up to 60fps as well as 4K/2K RAW recordings up to 240fps in 2K. FS5 MK II shoots 120 fps in 4K and 240 fps 2K/Full HD, 4K RAW, 120 fps in 4K and 240 fps 2K/Full HD.
FS7 costs around £6,600 or DKK 56K and FS5 would turn out a bit cheaper close to £5,200 or DKK 44K.
Sony FX6 and Sony PXW-FX9
Sony FX6 is a full-frame cinema camera with 4k 10.2MP CMOS Sensor. It is extremely light, which makes it perfect for a one-man operation. It features 15+ stops of dynamic range, dual slots, fast and accurate AF, E lens mount, LCD monitor and ND filter both auto and manual.
FX6 shoots 10-Bit 4:2:2 XAVC-I/16-Bit Raw output and includes ISO 800-12,800 ISO (with maximum extension of 320-409,600). It's not a budget option as this model would get you to pay up to DKK 36K, or around £4,200.
Top frame rates of FX6 are 120p in 4K and up to 240p in HD versus 6K for the FX9. PXW-FX9 can shoot 6K but has a lower ISO range of 320 to 102,400. The FX9 can cost up to £11,800 or DKK 100K.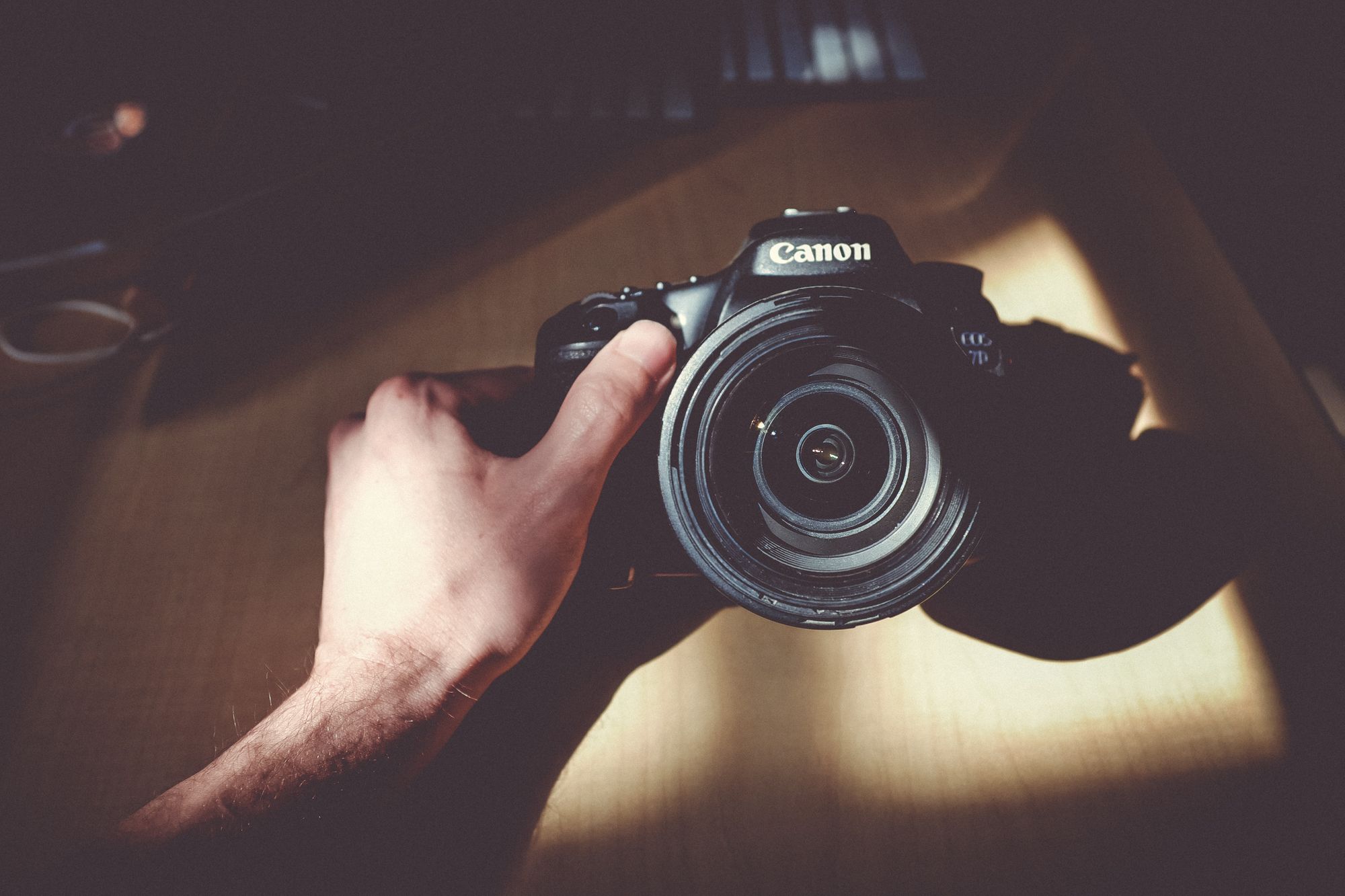 Canon EOS R5
Last year's newcomer on the scene, Canon EOS R5, has spun not one head. Even though not a cinema camera, this mirrorless favourite is used by many due to its low price. The specs can easily be compared with the RED cameras, and that's something! Especially since REDs can get quite expensive.
It features 5-axis IBIS, Dual Pixel CMOS AF in both 8k and 4k, and 45MP image sensor. It shoots 4k at 120fps, 8k RAW and 8k internal in 4:2:2 10-bit. Additionally, both 8k and 4k are without a crop. The problem many encountered was overheating. You can read more about the EOS R5 here.
Canon EOS C70
Long-awaited Canon EOS C70 didn't let us down. It shoots 4k at 120fps, 4:2:2 10-bit internal at 4k and features dual card slot, RF mount enhanced system as well as in-built ND filter and reduced weight and body size. C70 includes the Super 35mm sensor similar to the C300 MK II and has an ISO range of 100 to 102,400 with 800 native ISO in Log2 and Log3. Canon also added the new AF that improves detection and 16 stops of dynamic range.
The EOS C70 doesn't feature IBIS, an SDI port (only HDMI), or EVF, and has no Genlock. The battery is pretty decent as 2-3 batteries should get you through the whole day. The price of C70 is around DKK 42K, or £5.000.
This camera will you serve you well when you are a documentary filmmaker, wedding videographer or a journalist.
Canon EOS C500 II and Canon EOS C300 II
Both cameras feature the CMOS sensor, 160 to 25,600 Native ISO and 100 to 102,400 Expanded ISO. They both include frame rate up to 120fps, Canon EF Mount, EF with Cinema Lock or PL mount and
However, Canon EOS C500 II has 5.9K full-frame sensor and shoots 4K 4:2:2 10-bit, plus records XF-AVC up to 810Mbps.
C500 includes 15 stops of dynamic range, built-in microphone, or RAW recording options. It is bigger but weighs the same. The resolution is higher and includes external touchscreen LCD in comparison to articulating touchscreen of C300. C500 features a full-frame sensor whereas C300 includes Super 35.
Canon EOS C300 II costs around £7,200 or DKK 61K. If you think that's expensive, don't read further! C500 would costs you around £16,350 or DKK 139K. I guess with these, it'd be a good idea to look into the rental options. ;)
Should I rent a camera?
Rent Camera Gear: Access Pro Equipment
qqHXJy6AWlc
Camera Hire: Take Your Production to The Next Level
71PttfqWPXk
Camera Rental: Save Money with Wedio
5sHshmF1n_Y
Final remarks
We didn't even get to the RED and ARRI cine cameras. And yes, RED and ARRI brands get an exclusive separate spotlight – deservedly so. You can read more about RED cameras and ARRI cameras and explore our product rental range for ARRI and RED.
Or find more must-have camera equipment to help tell your stories.
Which camera do professional filmmakers use?
The brand of camera that is most often used by professional filmmakers is:
Panasonic
Blackmagic
Sony
Canon
Arri
Which camera is the best for professional videography?
The best cameras for professional videography are:
Sony A7S III
Panasonic Lumix GH5
Canon EOS C300 MK II
Blackmagic Design Pocket Cinema Camera 6K
Panasonic Lumix BGH1
Panasonic HC-X1
Pansonic Lumix S1H
Panasonic AU-EVA1 5.7K
Blackmagic Micro Cinema Camera
Blackmagic URSA Mini Pro 4.6K G2
Sony PXW-FS7
Sony PXW-FS5 MK II
Sony FX6
Sony PXW-FX9
Canon EOS R5
Canon EOS C70
Canon EOS C500 II
Rent cine cameras from local creators.
Save up to 40%.
Global Coverage included.
https://images.wedio.com/images/listing_images/images/1944992/300x215/1.jpg
https://www.wedio.com/en/blackmagic-pocket-cinema-camera-6k-pro
https://images.wedio.com/images/listing_images/images/1929158/300x215/img_0960.jpg
https://www.wedio.com/en/canon-eos-c500-mk-ii
https://images.wedio.com/images/listing_images/images/1923451/300x215/mieten_leihen_sony_pxw-fx9_mit_wedio.png
https://www.wedio.com/en/sony-pxw-fx9
https://images.wedio.com/images/listing_images/images/1946395/300x215/FullSizeRender.jpg
https://www.wedio.com/en/arri-alexa-mini-lf